About
Our medical care facility offers treatments from the best doctors in the field of Gynaecological Endoscopy, Gynaecologist, Infertility Specialist, Obstetrician, Ultrasonologist.Our entire...
...more
Our medical care facility offers treatments from the best doctors in the field of Gynaecological Endoscopy, Gynaecologist, Infertility Specialist, Obstetrician, Ultrasonologist.Our entire team is dedicated to providing you with the personalized, gentle care that you deserve. All our staff is dedicated to your comfort and prompt attention as well.
More about Complete Women Health Care
Complete Women Health Care is known for housing experienced Gynaecologists. Dr. Vandana Jain, a well-reputed Gynaecologist, practices in Ghaziabad. Visit this medical health centre for Gynaecologists recommended by 51 patients.
Timings
MON-SAT
09:30 AM - 11:30 AM
06:00 PM - 08:30 PM
Location
GF - 25/A, Reliable City Center, Sector-6, Landmark : Pizza Hut Delivery
Vasundhara Sector-6
Ghaziabad,
Uttar Pradesh
-
201012

Get Directions
Photos (4)




Videos (5)
View All Videos
Doctor in Complete Women Health Care

MS - Obstetrics and Gynaecology, MBBS
Gynaecologist
Book appointment and get ₹125 LybrateCash (Lybrate Wallet) after your visit
₹300 online
09:30 AM - 11:30 AM
06:00 PM - 08:30 PM
Services
Submit Feedback
Submit a review for Complete Women Health Care
Your feedback matters!
Write a Review
Patient Review Highlights
"Professional"
5 reviews
"Prompt"
2 reviews
"Helped me impr..."
1 review
"Thorough"
1 review
"Practical"
2 reviews
"knowledgeable"
10 reviews
"Sensible"
2 reviews
"Caring"
1 review
"Very helpful"
9 reviews
"Inspiring"
2 reviews
Reviews
Anamika
Jun 26, 2016
Had a awesome experience with her. Very prompt and helpful responce
Reena
Sep 15, 2017
She is a good doctor,friendly behavior,value for money.
Verified
Apr 13, 2017
Excellent doctor
Shanaya
Dec 17, 2017
I had gone through C- section procedure as my pregnancy had lot of complication but her support all the made it easy and blessed me with beautiful girl child. I would also like to appreciate the teamwork during the procedure. Thanks to Dr, Vandana and her supportive hand. If you face any complication during pregnancy shall visit to dr.Vandana Jain.
Riya
May 30, 2017
I had irregular period made me stressed lot. I met to dr. Vandna Ji at her clinic in Gurgaon. Her advice was really very helpful to me. Staffs of the clinic is supportive to the patient. You all shouldn't take your problem lightly, visit once to dr. Vandana Ji
Diya
Oct 14, 2017
She firstly looked for the cause and prescribed me medicine which worked very well to recover soon. Visit once to the dr.Vandana during any serious complication.
Myra
Jun 2, 2017
Staffs are supportive and always come forward for your help. I would like to recommend her for those who wants to be blessed with baby in their life.
Vandana
Jan 23, 2018
Wonderful doctor,nicely explained me my problem.
Verified
Oct 22, 2017
Skilled doctor with good hand in surgery
Amitesh Gaurav
Aug 18, 2018
I found the answers provided by the Dr. Vandana Jain to be very helpful, knowledgeable, caring, prompt and inspiring. Nice doctor ..
Amit Singhal
Jul 26, 2018
I found the answers provided by the Dr. Vandana Jain to be thorough. Very knowledgeable advice.
Feed
For every mom-to-be, pregnancy is a phase that is filled with excitement along with anxiety. Having a baby or being pregnant is usually a natural and effortless process. On being pregnant for a full term, a woman moves to labor and gives birth to her baby. This process, however, is not this smooth in all cases.
A considerable number of women face high-risk pregnancy where the mother and the baby have increased chances of health problems. A woman is said to have a high-risk pregnancy when some complications and dangers might affect the baby, the mother, or both. High-risk pregnancies are critical and require immense care and attention to work out successfully.
Factors that increase chances of high-risk pregnancy
Age: Maternal age is the most common risk factor for pregnancy. If the mother is less than 17 years or more than 35 years, the pregnancy becomes highly complicated and risky. The risk of miscarriage and genetic diseases further increase after the age of 40.
Medical issues: Medical conditions related to blood pressure, kidney, lung or heart diseases, autoimmune diseases, diabetes or sexually transmitted diseases can affect the health of the mother as well as the baby. During pregnancy, health conditions like preeclampsia syndrome that includes high blood pressure, urinary protein and swelling or gestational diabetes can be dangerous and even fatal if not treated with utmost care.
Other risks: Labor that happens before 37 weeks of pregnancy is called the pre-term labour is associated with complications including low birth weight, underdeveloped organs, vision problems, learning disabilities, and behavioural problems in the child.
Placenta previa, placental abruption, uterine bleeding, and multiple births like twins, triplets, quadruplets, etc. are other pregnancy-related issues that create dangers for mother and the baby.
Tips for a healthy pregnancy
High-risk pregnancies require a specialist to manage the complications and ensure best results for the patient. A woman having a high-risk pregnancy needs to visit the doctor more often than any other woman during pregnancy.
The health and growth of the baby and the mother have to be continuously monitored with frequent ultrasound tests, blood pressure test and urine test to check for all possible dangers.
Tests for genetic and other problems may also be done. During this period, the doctors give all needed medicines for diabetes, blood pressure or asthma to have control over the health of the mother and the child.
Also, in case of a high-risk pregnancy, gynaecologists refer perinatologists, the specialists trained to manage high-risk pregnancy smoothly. He works with other doctors and health care experts for best possible help and cares for the mother and the baby.
Thus, if a high-risk pregnancy is probable, you must be aware of the risks and complications and have regular visits to the doctor to ensure a safe delivery free of complications.
4120
people found this helpful
Regular preventive check ups are a must for being healthy and if you wait too long between check ups, it may become too late to detect a problem. Cervical cancer screening is especially important for women via a pap smear test, as it's the best way to detect cancer.

A Pap test is done to screen any changes in the cells of the cervix, including cervical cancer or conditions that may develop into cancer. Doctors recommend that Pap smear testing should begin at the age of 21 for women, and should be done every 3-5 years for women between the ages of 21 to 65 years.

For women between ages 30 - 65 years, the test can be done once in five years, if it is combined with testing for HPV. A doctor may recommend frequent Pap smear tests if a person is diagnosed with cervical cancer, HIV infection or a weak immune system caused due to organ transplant or chemotherapy.

When can you discontinue Pap smear Tests?
If you are sexually active, doctors may ask you to continue your Pap smear tests even after the age of 65. Women can discontinue Pap smear tests after getting a total hysterectomy. However, some women may still have to undergo the test if they have had the surgery for cervical or uterine cancers or if you are a high risk patient with HIV or have a weakened immune system. In these cases, women will have to continue getting Pap smear tests. Even if you stop getting Pap smear tests, it's advisable to keep getting regular pelvic tests.
What symptoms to watch out for between Pap smear tests?
Pain is not an early warning sign of the disease, and not all people experience pain while suffering from cancer of the cervix. The symptoms to watch out for are abnormal bleeding in the cervix, which is one of the most common symptoms of cancer in cervix. If you get bleeding between your regular menstrual periods and after sexual intercourse that it is another sign that you should get a Pap smear done to check for cancer in the cervix.
Abnormal vaginal discharge is another symptom of cancer of the cervix. You must get these symptoms checked from your doctor via a Pap smear test.
It is advisable to discuss with your doctor and decide how frequently you need to decide what's best for you based on different risk factors.
3821
people found this helpful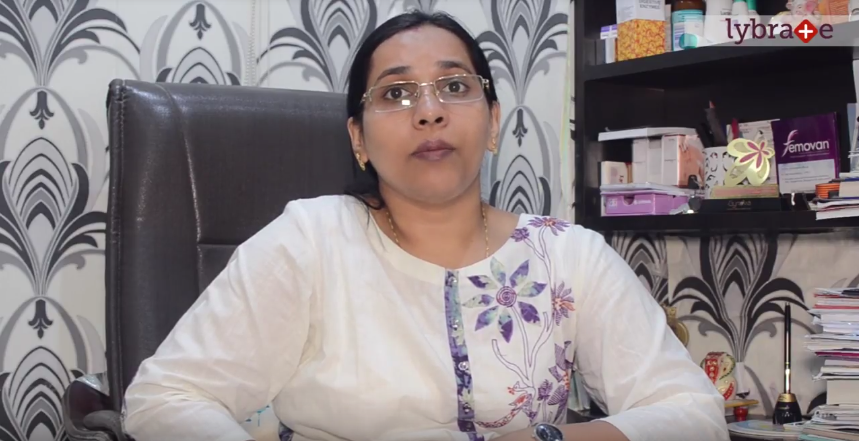 2708
people found this helpful
Pelvic or abdominal pain is a pain that occurs below a woman's belly button. The pain can usually occur due to their periods or menstruation. Pelvic pain can be acute or chronic and varies from woman to woman. Acute means that you are having this pain for the first time. Chronic means that pain has been a problem for a long time may be more than six months. Pelvic pain is more common in women than in men.

Causes of Chronic Female Pelvic Pain:
The commonly known causes of pelvic pain are a urinary disorder, such as bladder or kidney problems, a bowel problem or a problem with the reproductive system which includes the uterus, Fallopian tubes and ovaries. Scar tissue in the pelvic area after an infection or surgery can also lead to such pain. At times physical or sexual abuse is also attributed to such a pain.

How to diagnose chronic female pelvic pain:
You should always see a doctor if you are not sure of what is causing the pain. The doctor will ask questions regarding your periods, urine and bowel movements and about general symptoms such as fever, nausea and vomiting.
Next, the doctor will examine your abdomen and may examine you internally if necessary. The doctor may ask you to have a urine test done which can be tested for infection. If you have symptoms of vaginal discharge or other related symptoms the doctor may take some vaginal swabs. A pregnancy test may be advised. The doctor may ask you to undergo a routine ultrasound scan to diagnose problems such as ovarian cysts.
If the first tests don't find a cause, you may have other tests that show pictures of the organs in your belly. These may include Transvaginal ultrasound, MRI, CT scan of the pelvis.
You may also have to undergo a minor surgery called laparoscopy which is basically a surgical diagnostic procedure which is used to examine the organs inside the abdomen.

Treatment:
You will be treated for the particular problem that causes pelvic pain. Some common treatments include:
In case you have a concern or query you can always consult an expert & get answers to your questions!
4200
people found this helpful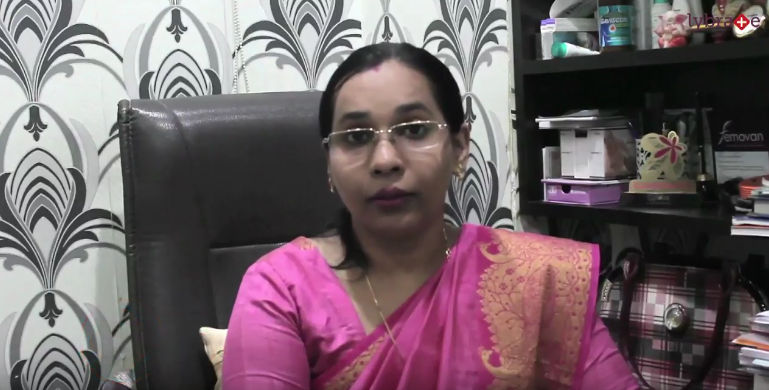 Hello! I am Dr. Vandana Jain.
Today I am speaking about some tips about the gynaecological health of a lady. Many Indian women are ashamed of their routine gynecological checkup and even discussing about their gynecological, reproductive and sexual health. But, they should know and respect about their bodies because it is a part of their health.
Few tips to have a healthy life are as follows - Firstly, get a gynecological checkup by Pap Smear, have a breast self-examination also because this can reduce the chances of cancer infact early detection of cancer can be treated. Secondly, they should eat a balanced diet to maintain a proper weight because too thin and too fat both can lead to irregular menstrual cycles, can delay their periods can have heavy periods. For maintaining balanced weight it is very important to drink lots of fluids and drinks, have good diet- balanced healthy diet fibre rich diet. Third point is to avoid obesity. Central obesity is the most common cause of Polycystic Ovarian syndrome.
Central obesity is a very risky condition for a lady because it can increase chances of Polycystic ovarian diseases and metabolic syndrome. Metabolic syndrome can lead to diabetes, high blood pressure, lipid changes in a body later in the life and that can also increase the chances of cardiovascular problems. So daily physical activities, lifestyle modification by diet and exercise even yoga is very good. Fourth point is have a planning of the pregnancy before 30 years of age because as the age increases near about 35 of age, high chances of miscarriage are there. There are very high chances of delayed conception, infertility etc. So early pregnancy is very important.
When you are young, have a pre-conceptional check up because it can be beneficial to you when you are having a baby and maintaining a balanced diet before pregnancy. Fifth is to have Kegel exercises daily. Kegel's exercises basically maintain the tone of your pelvic floor because of pelvic floor is not toned there can be increased chances of incontinence, urinary bladder problem and uterovaginal prolapse in later life. As uterovaginal prolapse is not treated by medicine only surgery is required, it is also a very necessary thing.
The last point is practice safe sex because if you don't do this, there can be a lot of sexually transmitted diseases. As 20 common STDs can occur and can lead to infertility, ectopic pregnancy, period problem later in the life. Like HIV (Human Immunodeficiency Virus ) can lead to AIDS and it can increases the chances that your body is not able to fight against infection as the immunity of the body is decreased. Second is HPV (Human Papillomavirus). It is also very strong virus that can increase chances of Warts which can increase chances of cervical cancer in later life.
Gonorrhea, chlamydia all infections are sexually transmitted and if you are facing white discharge then a routine checkup by doctor is very much necessary. I wish, a lady should respect their gynaecological and sexual health, to have a healthy life. Thank you! The last point is take care of your vulva and vagina, avoid frequent washings with rough soap and solutions, avoid wet/tight garments, wear breathable garments because it can increase chances of infections. Thank you! Now I want to say you can book an appointment to my clinic which is Complete Women Healthcare at Sector 6 Vasundhara through Lybrate.
4138
people found this helpful
While pregnancy is a wonderful time as you are anticipating the arrival of your child, it can bring many skin problems along with it. While these are nothing major, you do need to take care of these problems as they may either leave marks on your skin post-pregnancy and even cause discomfort during it. Some of these problems are discussed here.
Stretch Marks: Pregnancy stretch marks are minute thin lines, which occur during the later stages of pregnancy on the abdomen. These stretch marks develop when the belly tries to adjust rapidly to the increasing weight of the fetus in the stomach, but the skin cannot withstand the pressure. The elastic fibers under the skin rupture and produce stretch marks.
Affected areas: Although not common, the stretch marks can also be found in thighs, buttocks, breasts, upper arm region and the hips in some cases. During pregnancy, the marks look reddish, which gradually transform into white after pregnancy. The marks depend on how quickly you gain weight and how much you gain during pregnancy.
What can be done?
After pregnancy, the stretch marks usually disappear but only a laser surgery can eliminate them. In order to prevent them from appearing at all, the doctors suggest a healthy & balanced diet full of anti-oxidants, vitamin A, vitamin E, lots of vegetables & water from the early pregnancy stages. Doctors also suggest exercises like yoga, which will retain the elasticity of the skin.

As your pregnancy develops, you might experience severe (at times recurrent)
itching
around your growing belly. In order to get rid of the itching, the doctors will recommend usage of cold moisturizers. You should avoid bathing in hot water and try keeping your skin as moist as possible to get rid of the itching. If the itching tends to be extreme, you should seek the help of a doctor.
Skin Changes
There might be other significant skin changes due to pregnancy. Doctors suspect that an elevated level of pregnancy hormones causes the melanocytes (melanin producing skin cells) to produce an excessive amount of pigments. To avoid the skin changes, the doctors might recommend a prescribed application of sunscreen lotion. Most of the skin changes tend to disappear after
delivery
. The skin changes that might affect you during pregnancy are:
There might be appearances of several dark patches around your face (melasma or the pregnancy mask).
Development of a dark patch in the adjoining skin between the navel and the pubic region known as linea nigra
There might be a significant darkening of the skin around the nipple regions from the thirteenth to the twenty-eighth week of pregnancy.
During pregnancy, you might also develop numerous pimples in your body.
Some women might experience a certain redness on their hands that tends to be itchy.
In case you have a concern or query you can always consult an expert & get answers to your questions!
3737
people found this helpful
Pregnancy brings a lot of changes in the personal life, social life, physical appearance, and most importantly internal changes in the body of the mother-to-be. From quitting smoking, cutting on alcohol and moving towards a healthy lifestyle are some of the many changes in the life of the expecting mother that are needed to give birth to a healthy baby.

Every woman undergoes some or the other changes during this journey of becoming a mother, including sore and bigger breasts, itchy nipples, nausea, vomiting, constipation, mood-swings, endocrine system changes, change in physical structure, shift in the centre of gravity of the body, heartburn, skin changes, abnormal food cravings, Linea Nigra, sleep disorders, swollen feet, increased respiratory rate and so on.

As the pregnancy progresses, the breasts begin to become more tender, larger, and fuller, caused by the increased level of estrogen and progesterone and increased blood flow. Women often experience itchy nipples in the early pregnancy, as the breasts grow larger and become heavy, they become dry and start getting cracks, resulting into itchy nipples.

How to Treat Itchy Nipples:
Maternity/Nursing Bra: Investing in a good nursing bra can work wonders to the itchiness that the women experience during pregnancy since it provides relief, comfort, reduces sweating, and reduces the stress of itchy nipples.
Lotions and Moisturizers: The usage of lotions containing a good amount of moisturizer, such as Aloe Vera, vitamin E and cocoa butter. Application of moisturizer regularly after bath keeps the skin nourished and reduces the chances of developing itchiness in the nipples. Regular usage of the lotion can reduce the itchiness in the nipples and help to provide comfort to the expecting mother. The lotions should be used at least twice a day to provide the moisture required.
Avoid harsh chemicals: Less exposure to the harsh chemicals leads to a better skin, similarly avoiding harsh chemicals around the nipple benefits the breasts and nipples, making the nipples less prone to the itchiness, hence harsh soaps, fragrances, perfumes etc. should be avoided.
Usage of natural oils: Application of a mixture of natural oils, such as almond oil, lavender oil, and olive oil on the affected area helps in reducing the itchiness caused.
Petroleum jelly: Petroleum Jelly application regularly several times in a day, helps in locking the moisture in the breasts making the nipples not itchy and maintaining smooth skin.
Hydration: Drinking a lot of fluids helps in reducing the dry skin, which is also one of the reasons causing itchiness in the nipples.
Personal hygiene: Maintaining a good personal hygiene is one of the most basic requirements to keep any body part itch-free. Discussing such things with the doctor not only helps one to be away from itchy nipples but also helps to understand the various reasons why the current regime being followed is not working.
Having itchy nipples is not related to having a bad health and can be reduced easily so that the pregnancy can be enjoyed without much worry.
In case you have a concern or query you can always consult an expert & get answers to your questions!
3676
people found this helpful
The presence of a lump or a tumor in the breast is not always indicative of breast cancer. In some instances, the breast tumor can be benign or noncancerous as well. Thus, to understand breast cancer better, one should know the difference between a benign and malignant breast tumor. In this article, we will discuss the factors that differentiate a benign breast tumor from a malignant one.

Breast Fibroadenomas
Breast Fibroadenomas are benign breast tumors that often affect women in their early 20s and 30s (can also affect women of other age groups). Research suggests that in spite of being benign and noncancerous, breast fibroadenomas make a woman more susceptible to breast cancer in the future.
It may be difficult to decipher the underlying factor that triggers fibroadenomas. However, increased use of birth control pills (that results in an elevated estrogen level) can be a contributing factor.
Thus, in spite of no discomfort, it is safe to get fibroadenomas removed by lumpectomy or by radiation therapy. There are also instances when fibroadenomas dissolved on their own.
Sometimes, the lobules of the breast can undergo enlargement resulting in the formation of lumps (can be a tumor or a cyst) that are non-cancerous in nature. Such tumors are known as Adenosis.
The benign tumor growth can also develop in the milk ducts of the nipples, a condition known as Intraductal papillomas (characterized by discharge from the nipples).
To stay safe and lower the risk of breast cancer, doctors often recommend the removal of the tumor.
Differences between Benign and Malignant Breast Tumors
One of the major factors resulting in a tumor is the abnormal growth of cells that could be triggered by an injury, an infection or prolonged inflammation.
A factor that plays a pivotal role in differentiating malignant from benign breast lumps or tumors is its ability to metastasize or invade other organs, cells and tissues of the body.
A malignant tumor starts off as a primary tumor that remains confined within its point of origin. Gradually, the cancerous growth metastasize, invading other neighboring as well as distant cells and body organs (Secondary cancer or tumor).
Benign tumors, on the other hand, contains chemical adhesions that prevent their metastasis and invasion to the other vital organs in the body.
As compared to malignant tumors, benign breast tumors, once removed, do not recur.
On the cellular level, microscopic examination reveals that malignant breast tumors often contain unusual, mutated, and modified genes and chromosomes.
More than often, malignant breast tumors give rise to Paraneoplastic Syndrome. The Paraneoplastic Syndrome is characterized by an elevated production of substances (can be antibodies or hormones) by the cancerous growths or tumors. The hormones or the antibodies circulate in the bloodstream and can alter the functioning of a host of vital body tissues and organs with deleterious health consequences.
Such things seldom take place in the case of benign breast tumors. In case you have a concern or query you can always consult an expert & get answers to your questions!
3895
people found this helpful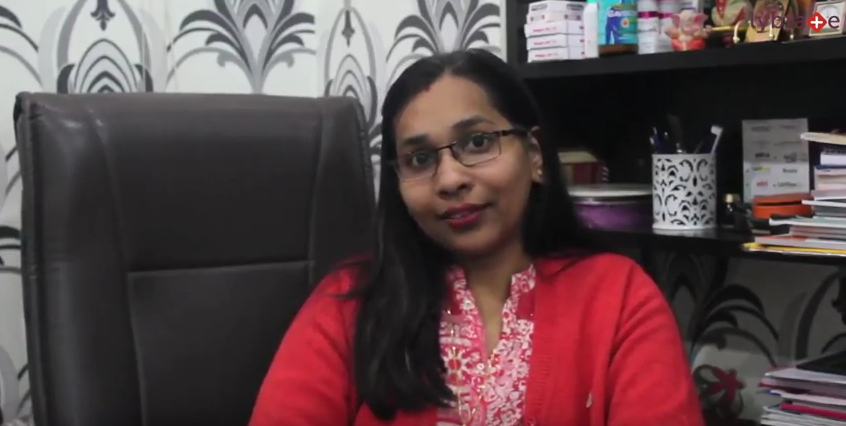 Hello friends, I am Dr Vandana Jain I am practising gynaecologist at Ghaziabad. Today I am going to speak on cervical cancer and its prevention by vaccination. Cervical cancer is the cancer of cervix and cervix is the opening of the uterus and it prevents infection entering into the uterus. Cervical cancer is the most common cancer in India and in world by it accounts for 5 Lac newer cases diagnosed per year and that accounts for 2.5 Lac deaths per year worldwide, in India it accounts for 1,32,000 cases per year and 74,000 deaths per year. This is the most common cancer even the more common than breast cancer in India need accounts for a most common cause of death in females in India. What causes cervical cancer, cervical cancer is caused by human papillomavirus and it is a virus which is usually sexually transmitted but sometimes it can infect a body without any sexual contact. There are about 100 type of strains of HPV out of those hundred strains there are 30 strains which are sexually transmitted and out of those 30 there are 15 strains of HPV which are oncogenic, oncogenic means cancer-causing virus, this virus remains in a body for a long, for once to years and it takes about 10 to 20 years to change a normal cervix into a cancer cervix and in a lifetime of a lady about 50 to 80% females are infected by these viruses. Mostly these viruses going into spontaneous remission they will cure by itself but in some cases, it progresses into cancer. So when there is a vaccine we can prevent cancer from occurring and causing death. There are two types of cancer cervix adenocarcinoma and squamous carcinoma, adenocarcinoma is more lethal, more difficult to diagnose and it is mostly in young females. Pap smear is the type of screening test which can detect early changes of cancer in cervix or invasive carcinoma but remember Pap smear is a screening test only it can't detect infection by HPV and also this vaccination is to prevent infection by HPV and the age group for this vaccination is from 9 years to 45 years. So a young girl of 9 years can go for vaccination up to 45 years of age, if you are feeling symptoms and you are old, symptoms of cancer cervix can we vaginal discharge, postmenopausal bleeding, interquartile bleeding, intermenstrual bleeding, excessive foul smelling discharge, then you should consult a Doctor go for a Pap smear and go for a vaccination if you are too not late and for any further queries you can contact me at my clinic, you can book appointment through Lybrate and my clinic is complete women health care. Thank you.
3935
people found this helpful
View All Feed
Near By Clinics

Vasundhara, Ghaziabad,
Ghaziabad
View Clinic