About
Comprehensicv, Natural, Side effects and dependence free treatment, care and guidance of Men and Women and couples for all Sexual dysfunctions as well as Counselling for Relationship issu...
...more
Comprehensicv, Natural, Side effects and dependence free treatment, care and guidance of Men and Women and couples for all Sexual dysfunctions as well as Counselling for Relationship issues and total stress management.
More about Purnam Health Centre
Purnam Health Centre is known for housing experienced Sexologists. Dr. Hitesh Shah, a well-reputed Sexologist, practices in Mumbai. Visit this medical health centre for Sexologists recommended by 67 patients.
Timings
Location
301, Sanjar Enclave, Opposite Milap PVR Cinema, S. V. Road Kandivali - West
Kandivali
Mumbai,
Maharashtra
-
400067

Get Directions
Photos (3)



Videos (6)
View All Videos
Doctor in Purnam Health Centre

M.A. (Scholar), BHMS
Sexologist
Book appointment and get ₹125 LybrateCash (Lybrate Wallet) after your visit
Health Packages
60 Days validity
•
Medicines included
₹18000
180 Days validity
•
Medicines included
₹18000
28 Days validity
•
Medicines included
₹18000
Services
Submit Feedback
Submit a review for Purnam Health Centre
Your feedback matters!
Write a Review
Patient Review Highlights
"Practical"
2 reviews
"knowledgeable"
7 reviews
"Caring"
1 review
"Very helpful"
14 reviews
Feed
Shared yesterday • Featured Tip
Over the years, infidelity has surfaced as the single most common reason that has the ability to shatter and dismantle a perfectly happy relationship. Infidelity can occur in any and every form of relationship and in each of them it is deemed as unacceptable and uncalled for. Lack of affection has been generally identified as the primary cause why people stray.
However there are other reasons too that cause infidelity. Some of them are:
Bad judgement
The person who is held responsible for going astray may actually be the victim of bad judgement and an impulsive decision. There may not be anything wrong with the marriage but momentary attraction and a rash decision are possible reasons that lead a person astray.
Search for an emotional connect
A lack of emotional connect with the partner can be a possible reason for infidelity. An unquenchable thirst for attention and the need to be flattered as well finding an emotional connect with a new person causes infidelity.
Though the most common and devastating outcome of infidelity is the end of a relationship, there are ways one that helps one to overcome infidelity. Some of them are as follows:
Ending the affair immediately
The first and foremost step that you must take in overcoming infidelity is to end the affair immediately. If your relationship is important to you, then it would require your complete investment both physically and emotionally. You must snap all contacts with the other person and concentrate on rebuilding your relationship with renewed faith and trust.
Open discussion
If you want the relationship to work then you must have a completely free and open discussion with your partner. Coming clean about your past affair is imperative if you want to begin anew. Your partner deserves a complete, honest discussion and you must do it delicately and with a lot of care.
Willingness to compromise
Beginning a relationship after confessing about the past relationships requires a lot of hard work and compromises. It will take a long time for the relationship to be what it was before the infidelity and you should take complete responsibility for it as well have a willingness to compromise on certain issues.
Marriage therapy
Apart from attempts to amend yourself, you can also use the help of a marriage therapist. A marriage counselor or a therapist through prolonged discussions and sound counsels can avert the possible ending of the relationship.
2
people found this helpful
Shared 3 days ago • Featured Tip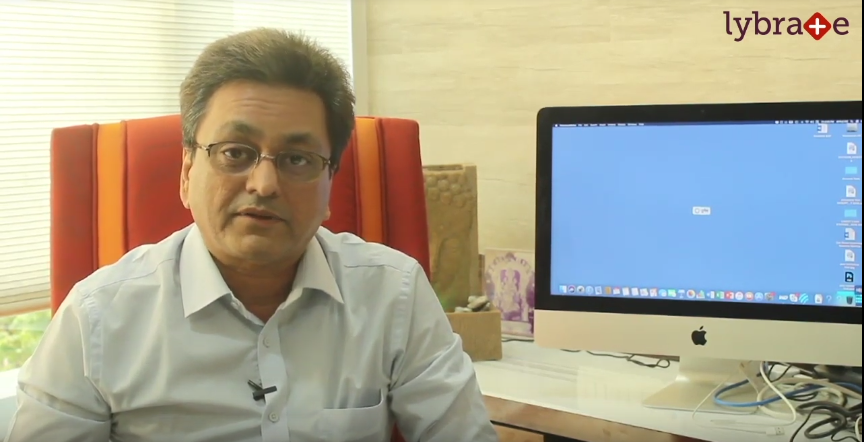 The skin in and around the vagina is very sensitive. Scented personal care products, such as soaps, bubble bath, and body wash, can easily irritate the skin surrounding the introitus. Tight clothing or underwear made from synthetic materials, such as nylon, often trap moisture and rub against the vagina, leading to irritation.
2943
people found this helpful
Shared 3 days ago • Featured Tip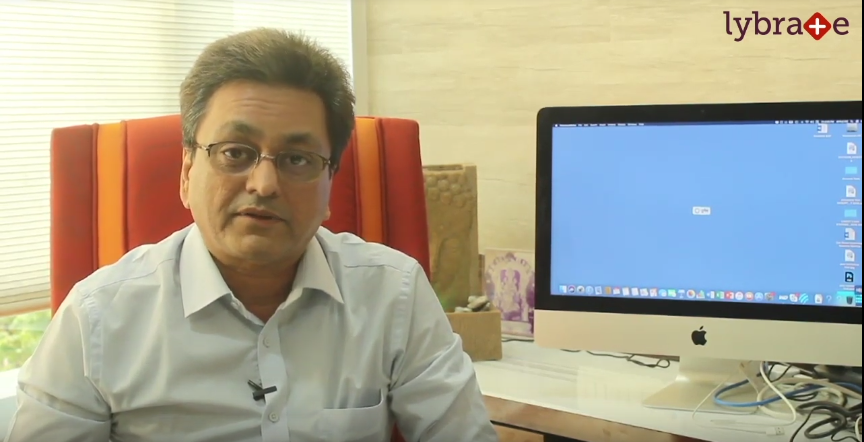 2877
people found this helpful
Shared 4 months ago • Featured Tip
As time progresses in a relationship, the sizzle somehow fizzles out, and sex does not bring the same excitement as it used to. However, sex is one of the best ways to keep the relationship lively and young. Despite the hectic lifestyle and the weariness that sets in, there are definitely some simple things that can add some spice to your life and pump a new lease of life into the relationship. What was initially
spontaneous needs some forceful trying with time.
Listed below are some tips that can help you sizzle up your sex life.
Simple touches: Remember that sex need not happen in the bedroom when the lights are off. Routine, regular touches which could include holding hands and a peck on the cheek can help keep the interest alive. Make it a routine to do this every day, at a chosen time of the day.
Fix up a date: Even if it sounds forced, block one day of the week as your date day. If possible, go out for a dinner which will bring a change of place. Cook some aphrodisiac foods like onion, celery, asparagus could add to the magic.
Go lingerie shopping together: This could be one nice way to rekindle interest, and along the way, you might end up with some nice fancy stuff.
Watch adult movies together: This definitely will bring you in the mood. If you are both game, then you could watch something different and even end up trying. It has been proven that a person's preferences in bed change with time, and the new positions and forms might bring back the eagerness to indulge in the act more often.
Try different place, different time: This could be something like spending time in the shower together, or in the pool, or even spending a night in a hotel for a change. The routine home environment sometimes just sucks away the energy and mood required for sex.
Frank discussion: As much as it might seem difficult, try having a frank discussion with your partner about how they feel about sex - would they like to turn anything, why there is less of it in general, etc.
Work out: Exercise to show that you are interested in keeping yourself in shape and healthy. This definitely will kindle interest in the other person.
Read about sex: There are some sex facts including how it helps cure headaches, is the best cure for cold, is more effective than half an hour of running, frequent ejaculations reduce chances or prostate cancer, etc.
And these are some sure ways to improve your sex life.
2
people found this helpful
Shared 5 months ago • Featured Tip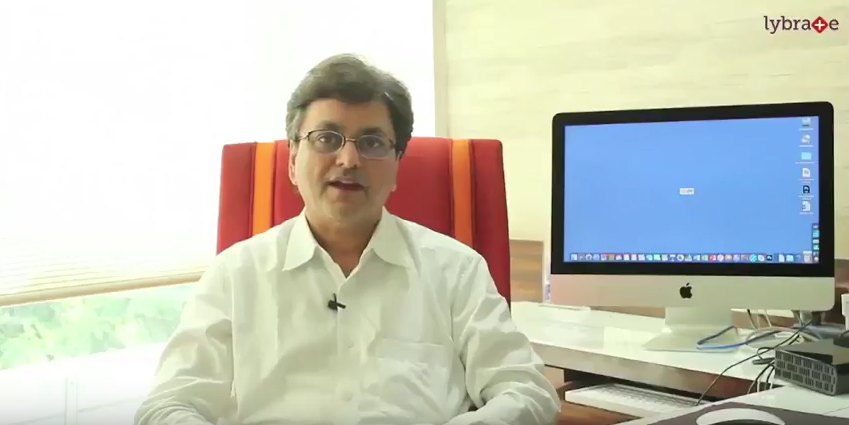 Hello Friends!
Welcome once again! I'm Dr. Hitesh Shah, a sexologist from Mumbai. So, our today's topic is low sexual desire in women. Well, this is a very common problem amongst our Indian population specially. The reasons are many. If we try to understand, why does a woman feel low desire or less interest in sex, we need to evaluate it at various level. Of course, there are women who have constitutionally low sexual desire but are few. Most of them have either psychological factors or relationship factors or many of them also have medical or hormonal factors. So, let's try to understand them in detail. Now, we must rule out all possible medical factors. Whenever a woman, especially when they come after marriage, the couple is frustrated/depressed because the woman feels she's not able to respond to her husband. Husband tries to cope up, tries to cooperate.
He's very understanding, but at the end of the day he's a man, he's a human being. He has his own desire and passion, he doesn't get response from wife so he's also frustrated. Many years pass through for many couple. Sometimes they come when they have pressure to conceive babies, sex life is just forgotten. So, even for conceiving, they need sex and the wife just doesn't feel the desire to have sex. And all of these also leads to various marital issues, disharmony, fights, quarrels or extramarital affair by husband or depression in wife or husband. So, it's very important that this problem is quickly communicated between the couple and they come to the doctor for the right treatment. Once the diagnosis is made, treatment is possible. So the common medical factors are any chronic disorders or disease in the system, person tends to feel low desire. Common hormonal problem in women like PCOS, hyperthyroidism and low haemoglobin - anaemia which are very common apart from diabetes which also cause low desire along with some lubrication disorders. So these are very common medical factors, so first we evaluate whether there are any medical factors or not.
If not, we simultaneously try to understand in detail the psychological relationship aspect. As for psychological reasons are concerned, we understand the makeup of the woman, the personality, the upbringing, the attitude, and the cognitive factors of the woman about sex. There are women who feel sex is bad, sinful, is just for having baby and something what animals do so one shouldn't indulge in sex except for having a baby. There are women who have negative impact about sex because they heard somebody's experience of painful first night, or they have seen rape scenes in television or a movie or they have heard someone's experience which is very painful and they develop a kind of disinterest or aversion or they start camouflaging their own sexual desire. There are women who are very psychologically shy or reserve so they don't explore their own sexuality or they are also not free or they are too much controlled by their husband in the bed so their desire don't really come up and they also feel really ashamed that if they would feel free on the bed, then what would their husband think! So, these are all psychological complex or controls which a woman develops within herself.
It also can be her forced marriage, they don't want to marry the guy but are forced and they don't develop the sexual interest. There are few women who are probably having a lesbian orientation, the attraction for only same-sex so they don't indulge in sexual desires for the opposite sex. Then, there are relationship issues between husband and wife. They feel alone or left out, or not being loved by the their husband or not respected by their husband or issues within the joint family or in-laws. All these keep them indulged in stressed out situations. There are also working women who are working entire day, the kitchen, and they really feel fatigue after the entire day. There can be vitamin deficiency also, these can be due to lack of nutrition, so these all stresses are phases that every woman passes through at some stage of their life. And the stress leads to low desire in woman.
There are women who don't want to have baby so show less interest in sex. Also, they are women who want to conceive and there is more conceiving pressure than enjoying sex life. So, there are multiple reasons why women can have low sexual desires. There can be multiple factors as stated above. Any of these factors in given case, we can help the women out in experiencing the desire, we can help the couple out once, when diagnosed. Also, what is important is the sexual chemistry in the bed. What kind of foreplay they do, how husband is taking interest in woman, how he's boosting his self image as lots of woman lose their self image. They feel less appealing, less attractive, questioning whether their husband likes them or not or if, are attracted to someone else. These self esteem issues lead to low sexual desire. In short, we evaluate all these factors in every case and try to help the woman as an individual and both of them as the couple. So, problem can be sorted out and you both can get back to your privileges of happy marriage. Right? So all the best to you and in case of any queries or concern, you're welcome to meet us at Lybrate platform. I'm Dr. Hitesh Shah once again. See you again with some more educational videos.
Thank you!
6114
people found this helpful
Shared 5 months ago • Featured Tip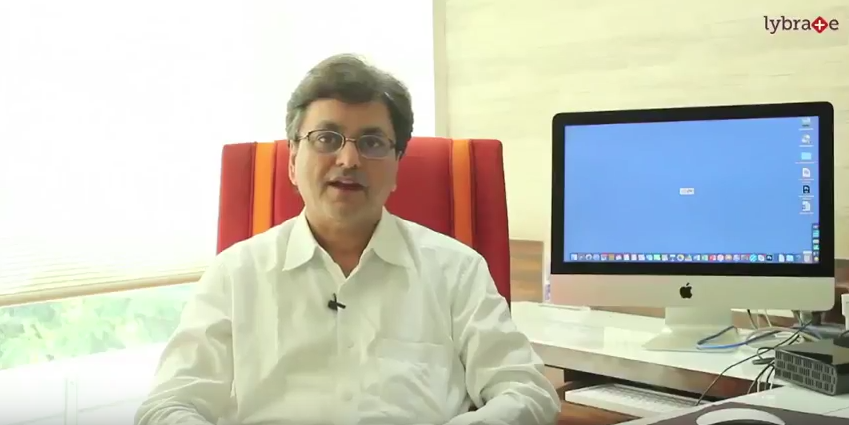 Hello!
Welcome friends, I am Dr. Hitesh Shah, a Sexologist from Mumbai. Once again welcome to this educational video series on Lybrate. Today's topic is Vaginismus. This is a fairly common disorder, sexual dysfunction in women and what does it means? Vaginismus means involuntary closure or spasm of vagina whenever there is an attempt at intercourse. Now this is of two types. First is the primary variety and the second is the secondary variety. Primary variety means which is from beginning. So when a woman gets married during first night of honeymoon when the couple discovers that she is not able to allow or go ahead with the penetrative intercourse and then she suddenly tends to close her thighs, it becomes too tight, tend to push away her husband and she experiences complete closure or involuntary closure of her vagina. So the penetration does not happen in this couple. They are not able to consummate their marriage. Now what is the reason for this involuntary closure of vagina. Obviously this is a kind of defensive or protective mechanism of mind and body. Why does it happens?
Often there are cases, there is a history of subconscious fear. The fear can be due to various reasons. Often there is a history of child sex abuse so during the childhood or teenage years they can be an abuse experience or sexual trauma to the girl. Also often there are psychological fear just because of hearing somebody else's experience of sister or brother or sister in law or friend who have passed through painful intercourse and this leads to severe fear in woman's mind. Then there are women who have such fearful personalities. They are very timid, very nervous type and they tend to have fear very easily. They are afraid of pain even when they go for blood test simple needle pricking they tend to faint or they see accident on the road, they see blood they tend to faint. So this kind of women who have very fearful personality, they tend to get vaginismus.
So women also passes through lot of agony and she just can't overcome her fear. Even if she has desire when the moment comes for penetration she is full of fear and she just can't allow her husband to move ahead or go ahead with the penetration part. As a result there is a lot of guilt inside her. She feels helpless, she feels very sorry, she feels responsible for not able to give pleasure or her happiness to husband. Obviously husband also passes through all kinds of frustration in spite of all his support to his wife. So as a result the couple lands up with a unconsummated marriage for lot of years. They cannot conceive and have a child and they live a very miserable life but there is a definite solution to this once we discover what is the underlying factors the reasons why the woman has developed that fear and there is a way to come out of it. There is a way, there is something called sex therapy, homeopathic medicines.
All this things beautifully helps the couple. Also there is second factor or secondary variety of vaginismus which is after some surgery or after a delivery when stitches are taken. So what happens is the opening becomes too narrow for the penetration. There could be some actual pain which leads to vaginal spasm or closure. So all these things needs to be properly diagnosed in the given case. Once the problem is diagnosed there is a perfect treatment for every case of vaginismus including homeopathic remedy which takes away the subconscious fear. So friends you are welcome for any kind of treatment or solution or guidance. I am Dr. Hitesh Shah on Lybrate.
6144
people found this helpful
Shared 6 months ago • Featured Tip
A sexual dysfunction or sexual health problem is an issue that may occur at any period of the sexual cycle. Sexual issues affect both, men and women.
Sexual dysfunction in men can be a consequence of a physical or mental issues, including stress.
The problems men may encounter include:
Erectile dysfunction (ED): ED can be a cause of medications, for example, diabetes or hypertension, or by anxiety about engaging in sexual relations. Dejection, weariness, and anxiety can add to it.
Ejaculation issues: These include untimely (discharge that happens too soon during intercourse) and the powerlessness to discharge by any means. The causes include medicines, like antidepressants, nervousness about sex, a past filled with sexual injury and trauma, (for example, an accomplice being unfaithful), and guilt.
Low libido: Mental issues like anxiety and tension about engaging in sexual relations can prompt a diminished or no sexual craving. Diminished hormone levels (especially if testosterone is low), physical ailments, and pharmaceutical symptoms can lessen the testosterone.
In many cases, sexual dysfunction in women might include:
Vaginal dryness: This can lead to issues with excitement and craving, as sex can be painful when the vagina is not lubricated. Vaginal dryness can come about because of hormonal changes that happen during and after menopause or while breastfeeding, for instance. Mental issues, similar to tension about sex, can also cause vaginal dryness.
Low drive: Absence of sexual yearning can be created by lower levels of the hormone estrogen. Exhaustion, misery, and tension prompts low charisma.
Trouble achieving orgasm: Failure to have an orgasm can influence both men and women. Once more, some stimulant drugs can likewise bring about a solution for these issues.
Pain during sex: Known as vulvodynia or vulvar vestibulitis, and even vaginismus, these conditions can bring about spasms that lead to pain during intercourse.
If you are encountering sexual health problems, raise your worries with your specialist. You can regularly redress your issue by:
Getting the best possible treatment of any hidden therapeutic condition
Speaking with your partner transparently about your sexual relationship
Keeping away from liquor, smoking, and medication use
Overseeing anxiety, uneasiness, and gloom
If you think you are suffering from any other ailment, discuss with your specialist about therapy that can help you in such a case.
Restorative treatment: This includes treatment of any physical issue that might add to a man's sexual problems.
Drugs: Medications, for example, Cialis, Levitra, Staxyn, Stendra, or Viagra may enhance erectile capacity in men by improving the blood stream to the penis.
Mental treatment: Therapy with a prepared advisor can help address sentiments of uneasiness, apprehension, or blame.
Education about sex and sexual practices and reactions may also help.
In case you have a concern or query you can always consult an expert & get answers to your questions!
6725
people found this helpful
Shared 6 months ago • Featured Tip
Severe pain during intercourse causes difficulty in a relationship in both partners. Sometimes a sustained occurrence of pain might be an indication of some serious medical dysfunction. As such, consult a doctor as soon as the pain arises. Contrary to popular beliefs, sexual pain can occur in both male and female.
In female, the reasons behind the painful sexual intercourse might be:
Among men:
Some men can experience pain during intercourse because of allergy to the fluids of the vagina or the chemical content of certain contraceptives.
You can experience pain because of undiagnosed sexually transmitted diseases like herpes or gonorrhea
The pain might also occur due to urinary tract infections or side effects from certain medications.
Severe pain just a few moments before ejaculation can be a result of inflammation of the prostate glands and should be immediately diagnosed as it might be a signal of prostate cancer.
For treating pain during sex in female, you should opt for the following procedures
If the pain is caused due to vaginal dryness after menopause, you should consider the application of prescribed lubricants or jellies to reduce the pain.
If the pain occurs due to severe anxiety or stress, sex therapy can help you improve physical intimacy.
If there are other symptoms like severe bleeding or irregular periods in addition to the pain, a visit to the physician is recommended.
Quite similarly in men
If the pain occurs due to severe anxiety or stress, sex therapy can help you improve physical intimacy.
If the pain results from side effects of certain medications, you should try changing your prescribed medication after doctor's suggestion.
In extreme cases, the doctors might suggest hormone replacement surgery.
In case you have a concern or query you can always consult an expert & get answers to your questions!
6386
people found this helpful
Shared 7 months ago • Featured Tip
Sexual intercourse for humans is not only a reproductive act, but is also considered to be an emotional and pleasurable act. However, statistics report that almost 30% of the women experience pain during intercourse. This not only hampers the pleasure, but is also an unhealthy sign since it is indicative of a problem.

Painful intercourse could be a regular occurrence, or a sporadic one. There could be numerous reasons that cause the discomfort and pain. Though it might be an early manifestation of grave diseases such as endometriosis or fibroids, but more often, it is triggered due to conditions such as vaginal dryness, yeast infection, bacterial vaginiosis, which can be easily treated. It is pertinent to understand that it is not the physical infirmity of the entire female anatomy that causes such pain/ discomfort, but the existence of certain conditions that can be treated by a medical practitioner.
Certain such causal factors associated with painful intercourse and the efficient ways to deal with them are discussed below:

1. Vaginal dryness- Vaginal dryness is one of the most commonly cited causes for painful intercourse. There are various causal factors of vaginal dryness. These include, but are not limited to, consumption of certain drugs, bathing with hot water, health conditions or even lack of foreplay. Vaginal dryness due to the aforementioned causes is a short-lived condition that can be treated well with the help of a medical practitioner.
Usage of lubricants that is suitable for you, as advised by a medical practitioner, could go a long way in aiding the ease of sexual intercourse. The lubricants act as an effective substitute, if the body is unable to naturally secrete vaginal fluids to ease intercourse, thereby greatly reducing the pain that is experienced.

2. Improper vaginal expansion-
The female anatomy is designed in such a way that it expands normally during intercourse. Proper foreplay enables the woman to get excited, which results in the release of vaginal fluids that aids in sexual intercourse. However, in the event that the female is not excited enough prior to the act, sexual intercourse can become a painful act, since the vagina is unable to expand in the absence of vaginal fluids. In such cases, take things slow and give your body time to comfortably go with the flow.
3. Vaginal itching caused by infection- Vaginal infections can be caused by antibiotics, prior sexual activity that has resulted in contraction of Sexually Transmitted Diseases etc. This results in an itching or burning sensation while having sex. It is essential to rest your body instead of forcing things, and to consult your doctor as soon as possible. The doctor can correctly diagnose the causal factors behind the infection, and prescribe the necessary medicines for it.
However, if your symptoms vary from the common ones mentioned above, or in case you have a different query, it is always advisable to consult the doctor. In case you have a concern or query you can always consult an expert & get answers to your questions!
6712
people found this helpful
View All Feed
Near By Clinics
4.4
(

71

ratings)
Malad West, Mumbai,
Mumbai
View Clinic