About
By combining excellent care with a state-of-the-art facility we strive to provide you with quality health care. We thank you for your interest in our services and the trust you have place...
...more
By combining excellent care with a state-of-the-art facility we strive to provide you with quality health care. We thank you for your interest in our services and the trust you have placed in us.
More about Kamats Hospital
Kamats Hospital is known for housing experienced Gynaecologists. Dr. Jayanti Kamat, a well-reputed Gynaecologist, practices in Mumbai. Visit this medical health centre for Gynaecologists recommended by 96 patients.
Timings
Location
B 3/4, Satellite Classic Building, Caves Road, Jogeshwari Station Road, Jogeshwari East
Jogeshwari East
Mumbai,
Maharashtra
-
400060

Get Directions
Videos (10)
View All Videos
Doctor in Kamats Hospital

MBBS, MD - Obstetrics & Gynaecology, Advanced Infertility
Gynaecologist
Book appointment and get ₹125 LybrateCash (Lybrate Wallet) after your visit
Health Packages
60 Days validity
•
Medicines included
₹5500
30 Days validity
•
Medicines included
₹1500
30 Days validity
•
Medicines included
₹2800
45 Days validity
•
Medicines included
₹3000
60 Days validity
•
Medicines included
₹5200
30 Days validity
•
Medicines included
₹3500
30 Days validity
•
Medicines included
₹2500
Services
Submit Feedback
Submit a review for Kamats Hospital
Your feedback matters!
Write a Review
Patient Review Highlights
"Professional"
5 reviews
"Prompt"
1 review
"Well-reasoned"
10 reviews
"Helped me impr..."
6 reviews
"Practical"
4 reviews
"Thorough"
2 reviews
"Nurturing"
2 reviews
"knowledgeable"
33 reviews
"Sensible"
5 reviews
"Caring"
7 reviews
"Very helpful"
45 reviews
"Saved my life"
1 review
"Inspiring"
5 reviews
Reviews
Verified
Jan 14, 2017
Dr. Jayanti Kamat is very clear in her talk n she gave us proper guidance n counselling
Feed
Shared 6 days ago • Featured Tip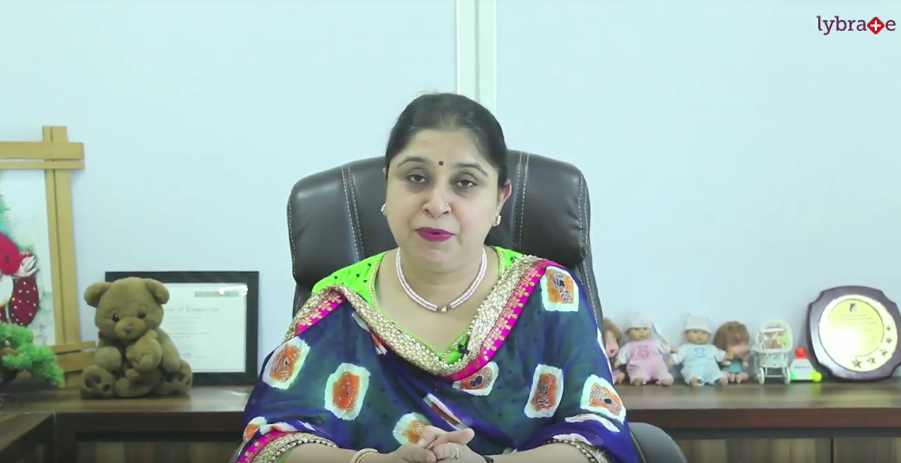 5081
people found this helpful
Shared 1 month ago • Featured Tip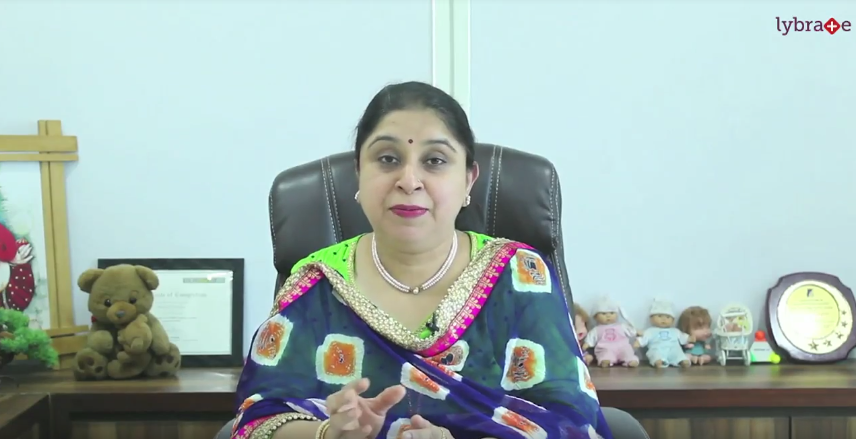 A woman suffering from PCOD might not have the same problems like the one suffering from PCOS. PCOD is a condition where the ovaries have small follicular cysts developed due to hormonal imbalances. PCOS is more severe than PCOD.In both cases, timely diagnosis and corrective treatment can help overcome the syndrome and make the road for conception.
4721
people found this helpful
Shared 2 months ago • Featured Tip
Pregnancy is something, which is quite divisive. The mere prospect of it can really go a long way in scaring people. At the same time, for some others, giving birth to a baby can be the primary cause for a lot of happiness. When a couple is having trouble conceiving, infertility is usually the reason why there is a relationship strain between the two of them. Considering this, doesn't it make sense to learn a bit about infertility and the truth to all that is said about it so as to separate the wheat from the chafe?

To start with, it is often said that when there is an infertility issue, it is probably due to the lack of fertility of the woman rather than the man. However, this is pretty untrue. It has been found that both men and women are responsible for infertility almost equally. In fact, according to a study, in about a fifth of the cases of infertility, the reason for it was that both the man and the woman were not fertile.

Many people say that, if a woman wishes to have a baby, she should do so before she crosses the age of 35. This is true to some extent as the chances of a woman conceiving do fall to a significant extent after the age of 35. As a matter of fact, a woman can expect to reach the peak of her fertility while she is in her twenties, itself!

Without a shadow of doubt, having sex around the time of ovulation is the key to getting pregnant. However, it is believed by a large number of people that there is no chance of getting pregnant if sex is had too soon or too late after ovulation as sperms only live for a few hours after an intercourse. The truth is that the sperms have the ability to survive uptil 72 hours.

When planning to conceive, many women believe that for about a quarter of a year or three months after they stop making use of the birth control pill, they will not be able to get pregnant. The good news for them is that as soon as the pill is stopped, the levels of a woman's hormones return back to their pre-pill levels almost immediately and ovulation can be expected to occur at the time of their following cycle. In case you have a concern or query you can always consult an expert & get answers to your questions!
4955
people found this helpful
Shared 3 months ago • Featured Tip
Uterine fibroids are abnormal growth that manifests in the uterus of the woman. Hormones and a family history of the same are the usual causes listed for such a growth. As per many medical reports, about 70 to 80% women over the age of 50 years, experience such growths. The most common symptoms of the condition include heavy bleeding during the menstrual cycle or even at other times of the month, as well as severe pain in the abdomen.
Read on to know eight facts about these fibroids.
These fibroids may be caused by a family history of the same and is usually passed down by the mother. The other causes include excessive hormonal imbalance and changes as well as pregnancy and obesity.
Heavy urination is one of the most common symptoms of this condition, as the fibroids may press against the uterus and cause pressure in the area. Also, for those who have not reached menopause yet, this condition may also cause heavy and prolonged menstrual bleeding.
A Pelvic MRI scan is one of the most common ways of diagnosing the condition with the creation of images that will show any anomalies and growth in the uterus, ovaries and cervix.
Medication may be used in order to control and regulate the levels of hormone production and release. This can affect the fibroids by making them shrink eventually.
All fibroids do not point at the progression of cancer. If you have uterine fibroids, it does not mean that you have to have cancer. The symptoms may be similar and the condition is usually called uterine sarcoma. Usually, the diagnosis can only be done with the help of a sugary which will remove the growth and then study the same in the lab to find whether or not it is malignant. This process is known as a biopsy.
They are the most common reason behind undergoing a hysterectomy. Many women, the world over, have to go through a hysterectomy, which removes the uterus and even the ovaries in some cases. This usually happens when the uterine fibroids become too huge to handle and may give rise to a variety of risks and complications.
Pregnancy may become a difficulty if you happen to have uterine fibroids. While it is still possible to become pregnant and conceive naturally, many women face problems in doing so easily because these fibroids cause changes in the uterus when it comes to the shape and size of the same.
Many women do not experience any symptoms of the condition at all. In such cases, no treatment will be required. Yet, even in these cases, the doctor will recommend regular clinical check ups and observation in order to ensure that there are no complications.
5396
people found this helpful
Shared 4 months ago • Featured Tip
A blood clot (also called a thrombosis) is a mass or clump of blood that forms when blood changes from a liquid to a solid.
The body normally makes blood clots to stop the bleeding after a scrape or cut. But sometimes blood clots can partly or completely block the flow of blood in a blood vessel, like a vein or artery. This can cause damage to body organs and even death.
Most women with blood clotting conditions have healthy pregnancies. But these conditions may cause problems for some pregnant women. In severe cases, they can cause death for both mom and baby. But testing and treatment can help save both you and your baby.
If you're pregnant or trying to get pregnant and have had problems with blood clots in the past, tell your health care provider at a preconception checkup (before pregnancy) or at your first prenatal care checkup. Also tell your provider if someone in your family (your parent or a brother or sister) has had problems with blood clots. This means the condition may run in your family.
What problems can blood clots cause during pregnancy?
If you have a blood clot or a kind of thrombophilia called antiphospholipid syndrome (also called APS), you may be more likely to have complications that can affect your health and your baby's health, including:
Blood clots in the placenta. The placenta grows in your uterus (womb) and supplies the baby with food and oxygen through the umbilical cord. A blood clot in the placenta can stop blood flow to your baby and harm your baby.
Heart attack. This usually happens when a blood clot blocks blood and oxygen flow to the heart. Without blood and oxygen, the heart can't pump blood well, and the affected heart muscle can die. A heart attack can lead to lasting heart damage or death.
Intauterine growth restriction (also called IUGR). This is when your baby grows poorly in the womb.
Miscarriage. A miscarriage is when a baby dies in the womb before 20 weeks of pregnancy.
Placental insufficiency. This is when the placenta doesn't work as well as it should so your baby gets less food and oxygen.
Preeclampsia. Preeclampsia is a condition that can happen after the 20th week of pregnancy or right after pregnancy. It's when a pregnant woman has high blood pressure and signs that some of her organs, like her kidneys and liver, may not be working properly. Some of these signs include having protein in the urine, changes in vision, and severe headache.
Premature birth. This is when your baby is born before 37 weeks of pregnancy.
Pulmonary embolism (also called PE). An embolism is a blood clot that moves from where it formed to another place in the body. When the clot moves to a lung, it's a PE. PE can cause low oxygen levels in your blood and damage your body organs. It's an emergency and a leading cause of death during pregnancy. Signs and symptoms of PE may include:
Stillbirth. This is when a baby dies in the womb after 20 weeks of pregnancy.
Stroke. This happens when a blood clot blocks a blood vessel that brings blood to the brain, or when a blood vessel in the brain bursts open. Pregnancy and childbirth cause strokes in about 8 in 100,000 women. Stroke can cause lasting damage to the body or death.
Thrombosis. This happens when a blood clot forms in a blood vessel and blocks blood flow. It most often happens in the deep veins of the legs but can be in other places of the body:
How are these conditions treated?
Your provider may use tests like ultrasound or magnetic resonance imaging (also called MRI) to find out if you have a blot clot or clotting conditions. Ultrasound uses sound waves and a computer screen to show a picture of your baby inside the womb. MRI is a medical test that makes a detailed picture of the inside of your body. These tests are painless and safe for you and your baby.
If you are pregnant and have a clotting condition, you may need to go for prenatal care checkups more often than women who don't have these blood clot conditions. At these visits, your provider checks your blood pressure and can use other tests, like blood tests, to monitor your health.
Your gynaecologist also checks your baby's health in the womb using tests like:
Ultrasound to check your baby's growth and development. She may use a special kind of ultrasound called Doppler to check your baby's blood flow in the umbilical artery, a blood vessel in the umbilical cord. The umbilical cord connects your baby to the placenta. It carries food and oxygen from the placenta to the baby.
Fetal heart rate monitoring (also called a nonstress test or NST). This test checks your baby's heart rate in the womb and sees how the heart rate changes when your baby moves. Your provider uses this test to make sure your baby's getting enough oxygen.
A blood clot occurs when your body sends cells, called platelets, to interrupt the stream of blood. Typically, this happens when you have a cut, to keep the damage from draining consistently. During pregnancy, your blood will probably cluster as a defense mechanism against losing an excess amount of blood during the process.

Signs and Symptoms
Women have a tendency to be more sensitive and risk-prone of potential difficulties while they are pregnant. Despite the fact that blood clots are far-fetched, there are a couple of signs that can demonstrate the possibility of a blood clot. These include:
Swelling or pain in one leg
Pain that increases when you walk
Veins that look bigger or more swollen than usual
Different components that can additionally raise your odds of growing profound vein related blood clots in pregnancy include:
Being thirty-five or older while pregnant
Pre-pregnancy blood clots outside of pregnancy
Being overweight
Having a cesarean conveyance (C-section).
However, there are certain solutions to every problem. In order to get rid of blood clots during pregnancy or prevent them from happening, these are the possible solutions:
Continue moving: In case that you are overweight and inactive, it will affect your blood-stream and increase your risk for profound vein clots in pregnancy. So, remain active and keep up a healthy weight. If you must be on bed rest because of a damage or inconvenience in your pregnancy, your specialist may endorse blood thinners as a careful step.
Get up during travel: Flying alone is a risk for clots; so pregnant women need to be very careful about that. In case that you need to fly, get up and move around consistently and do a lower leg exercise while you sit. Do a similar thing in case you go for a long journey or have to travel fast.
Wear pressure tights: Since they enhance the flow and lessen swelling in the legs, pressure tights can bring down your danger of profound clots in pregnancy.
Drink loads of water: Remaining hydrated during pregnancy forestalls clots by keeping the blood from getting too thick.
The reason pregnant women need to be aware of the connection amongst pregnancy and clot risks is that an untreated clot can possibly break free and go through the circulatory system. The fear is that it will move to the heart or lungs and cause a pneumonic embolism, which can lead to death.
4
people found this helpful
Asked for Male, 26 years old from Bangalore
Get a urine pregnancy test done and yes a little amount of white discharge is normal provided it does not cause any discomfort or itching.
2
people found this helpful
Asked for female, 26 years old from Junagadh
I actually don't understand why you were not able to breastfeed for 3 days For C-section feeding is usually started after 2to 4hours after surgery. Initially even if there is no milk the sticky liquid called colostrum is good for the baby. Secondly caberlin tablet is given to stop Breast milk and is never given if the mother has to feed baby.
2
people found this helpful
View All Feed
Near By Clinics
4.5
(

26

ratings)
Jogeshwari West, Mumbai,
Mumbai
View Clinic