About
Our medical care facility offers treatments from the best doctors in the field of Diabetologist, Endocrinologist, Pediatrician.Our goal is to provide a compassionate professional environm...
...more
Our medical care facility offers treatments from the best doctors in the field of Diabetologist, Endocrinologist, Pediatrician.Our goal is to provide a compassionate professional environment to make your experience comfortable. Our staff is friendly, knowledgable and very helpful in addressing your health and financial concerns.
More about Indraprastha Apollo Hospitals
Indraprastha Apollo Hospitals is known for housing experienced Pediatricians. Dr. I. P. S. Kochar, a well-reputed Pediatrician, practices in Delhi. Visit this medical health centre for Pediatricians recommended by 77 patients.
Timings
Location
Sarita Vihar, Delhi Mathura Road,
Sarita Vihar
Delhi,
Delhi
-
110076

Get Directions
Photos (6)





View All Photos
Videos (8)
View All Videos
Doctor in Indraprastha Apollo Hospitals

MAMC, MRCPCH, MD - Paediatrics, MBBS
Pediatrician
Book appointment and get ₹125 LybrateCash (Lybrate Wallet) after your visit
Services
Submit Feedback
Submit a review for Indraprastha Apollo Hospitals
Your feedback matters!
Write a Review
Feed
Sometimes, the groin and scrotum swell due to the buildup of water like fluid in one or both the testicles. This is known as hydrocele. This condition is not at all painful, but can be uncomfortable at times. In newborn babies, there is an opening between the abdomen and the scrotum; it naturally closes with the passage of time, therefore it's generally nothing to worry about.
Symptoms of hydrocele:
Scrotum can get enlarged at times

Swelling and redness are common in hydrocele

Also, pressure can be felt at the base of your child's penis

Pain doesn't normally occur but in some cases, might occur as your child gets older
How does in occur in babies?
When you are in the last stage of your pregnancy, the baby's testicles descend from its abdomen to the scrotum. So the fluid in the sac stays within the scrotum and the opening closes naturally after some time.
Can it be treated?
This condition is not usually hazardous to health and is treated usually, if there is immense pain. It can also cut out the blood supply; in this case, it has to be treated as soon as possible. If your child experiences such symptoms, you should take him to a doctor for a physical examination. During this examination, the doctor will shine light near the scrotum.
If it appears as a solid mass, then the assumption is that there is no watery fluid; hence, hydrocele has not occurred. There is a procedure in which the hydrocele is burst open with a small needle, but sometimes, it might relapse. In such a case, surgery is the only reliable option. These symptoms can also persist if your child is diagnosed with hernia. Hence, in such a situation, a surgery would solve both the conditions.
Iron is an essential nutrient and mineral that is required by adults and children alike. Iron helps move oxygen from the lungs to the rest of the body and helps muscles store and use oxygen. It is especially important for children because it aids development and prevents anaemia. Untreated iron deficiency in children can cause physical and mental delays. It can lead to less healthy red blood cells in the child's blood stream which will cause a delay in the growth of physical and mental faculties.
Risk factors for iron deficiency in children
Infants and children at highest risk of iron deficiency include:
Babies who are born prematurely or have a low birth weight
Babies who drink cow's milk before age 1
Breast-fed babies who aren't given complementary foods containing iron after age 6 months
Babies who drink formula that isn't fortified with iron
Children ages 1 to 5 who drink more than 24 ounces (710 milliliters) of cow's milk, goat's milk or soy milk a day
Children who have certain health conditions, such as chronic infections or restricted diets
Children ages 1 to 5 who have been exposed to lead
Adolescent girls also are at higher risk of iron deficiency because their bodies lose iron during menstruation.
Symptoms of iron deficiency anaemia
The signs and symptoms of iron deficiency anaemia in children may include:
Pale skin
Fatigue or weakness
Slow cognitive and social development
Inflammation of the tongue
Difficulty maintaining body temperature
Increased likelihood of infections
Unusual cravings for non-nutritive substances, such as ice, dirt or pure starch
Prevent iron deficiency in children
Take steps to prevent iron deficiency in your child by paying attention to his or her diet. For example:
Breast-feed or use iron-fortified formula. Breast-feeding until your child is age 1 is recommended. If you don't breast-feed, use iron-fortified infant formula.
Encourage a balanced diet. When you begin serving your baby solids, typically between ages 4 months and 6 months, feed him or her foods with added iron, such as iron-fortified baby cereal. For older children, good sources of iron include red meat, chicken, fish, beans and dark green leafy vegetables. Between ages 1 and 5, don't allow your child to drink more than 24 ounces (710 milliliters) of milk a day.
Enhance absorption. Vitamin C helps promote the absorption of dietary iron. You can help your child absorb iron by offering foods rich in vitamin C, such as melon, strawberries, kiwi, broccoli, tomatoes and potatoes.
Consider iron supplements. If your baby was born prematurely or with a low birth weight or you're breast-feeding a baby older than 4 months and he or she isn't eating two or more servings a day of iron-rich foods, talk to your child's doctor about oral iron supplements.
Make sure that you watch out for the tell tale signs of iron deficiency and take the necessary precautions to avoid the same.
3
people found this helpful
An infant is usually called a bundle of joy and with good reason. There are simple and carefree, and bring a smile to your face with their antics. However, the mood and health of an infant can be tarnished due to an issue which is known as galactosemia.

What is Galactosemia?
When a baby has galactosemia, he or she will have a problem when it comes to digesting galactose, which is something that is present not only in milk but in all milk products. Galactose is a sort of sugar, just like fructose and glucose is. As a matter of fact, lactose, which is what milk has, is, in fact, a combination of glucose and galactose. Also, when lactose is processed, it is broken down by the human body into its constituents.

The condition is something that is passed down through the genes of the parents of the baby. The condition would occur if the gene which causes a tendency for a baby to have galactosemia is present not only in one parent but both of them. A baby who has the condition will be lacking an enzyme which is known as the GALT enzyme. The enzyme could also not be functioning as it should be under normal circumstances.

When it comes to the problem, it is very important, to say the least, to detect it sooner rather than later as if there is a build-up of unprocessed galactose which is allowed to occur, it can affect the baby adversely and in some cases, it can also be threatening to the life of the baby!

How does it affect a baby?
The problems which can erupt due to galactosemia include issues which affect organs such as the brain, eyes, liver and kidneys. It is interesting to take note of the fact that these are all organs which either have something to do either processing the blood or are heavily dependent on it. While a baby is not in the position in which he or she can communicate the issues that are being faced, when keeping an eye out for galactosemia, the signs which are displayed include an irritability of the baby as well as lacking consumption of the milk of the mother.

Even though galactosemia may not be the case, a doctor should be consulted as the exacerbated issue can include seizures and jaundice. It is to be kept in mind that galactose is something that can be found not only in the milk of the cow but also human milk as well as the milk of other animals such as goats.
3500
people found this helpful
Influenza is more commonly known as the flu. It is an infection that affects the respiratory system and is caused by the influenza virus. This injection is recommended for kids who are under the age of 6 months. It ensures that the baby is safeguarded from the virus during an influenza outbreak. Since the nature of virus changes year on year, the immunity doesn't last for more than 1 year. This vaccination is ideally taken during the month of October and November. The effect of the vaccination typically lasts for 6-8 months.
Ideally, kids who have never had a flu vaccination should take 2 vaccinations within 4 weeks. Kids who have received a shot of flu should undertake this vaccination once in a year. This arrangement is ideal up to 9 years of age. Flu shot is extremely important for a kid due to the following reasons:
It saves a kid from chronic lung and heart disorders such as asthma and cystic fibrosis
Kids suffering from immune deficiency, cancer, and HIV should take this vaccination to avoid further complication of the existing disease
Kids suffering from diabetes, kidney diseases, and metabolic disorders should go for this vaccination without a second thought
Kids suffering from a neurological disorder, haemoglobin deficiency, and anaemia should take this vaccination to refrain from the risk of aggravation of the present disease
Pregnant women should ideally take it for the safeguarding the fetus
Flu shot should not be taken be taken if:
1. A baby is under the age of 6 months.
2. The baby has thimerosal allergy.
Is flu shot safe?
The flu shot is considered to be very safe. It does not result in flu. Few side effects include:
a. Soreness of the place where the needle is injected. This doesn't last for more than a couple of day.
b. Body ache and mild fever for the first couple of days after the vaccination is done.
c. There is little to no pain in the place where the injection is injected by the doctor.
What is nasal flu vaccine?
This is an influenza dose that is not injected into the body, but given in the form of nasal spray. Healthy kids above the age of 2 years are fit to get this injection. For those kids who have a history of chronic illness should check with their doctor to go ahead with nasal spray. Each dose is given in each nostril. Like the influenza vaccine, nasal flu vaccine should be undertaken once for those who have already taken this dose once. Kids who have not undergone this vaccination are eligible for 2 dosages each 4 weeks apart from each other.
4
people found this helpful
Weakness of the muscles due to a genetically inherited condition is known as muscular dystrophy. This condition prevents the body from producing the required protein that can help in building muscles. This protein is also responsible for making the muscles strong and stable. This is most commonly seen in children who may seem clumsy as they begin to grow up and indulge in varied kinds of movements. Let us learn more about this condition and the ways in which it may be treated.
Symptoms: In order to better understand the ways of treating this condition, it is important to take stock of the varied signs and symptoms that are associated with the same. The main symptom of this condition includes difficulty in walking as well as constant slips and falls that may be endured by the child. Also, the children suffering from this condition will have trouble in lifting the leg and foot in a normal way.
Other Complications: This condition can also affect the heart and lungs by making the muscles in these regions weak. Also, this condition can lead to a number of serious breathing problems that will need immediate medical intervention so that it does not become fatal. It may also lead to accelerated heart beats and affect the hands and feet of the patient in an adverse manner. This condition can be found in different types, each of which will affect the patient in a different manner.
Physical and Occupational Therapy: One of the most effective ways of dealing with condition in the long run is to indulge in physical and occupational therapy. With the help of a physiotherapist and other specialists, the patient will be taught to move in a more deliberate and normal manner without falling too often. Also, the patient will be eventually trained to go about life and various functions with certain kinds of movements that will be limited to the issues that the patient may be facing. Bracing will also be required so as to help the child cope better in the physical sense.
Prednisone: This medicine may be prescribed by the Pediatrician to ensure that the progression of the heart issues may be slowed down. This will ensure that the heart may function in a more normal manner despite the muscle issues that it may be facing. The doctor will usually recommend that the medicine should be started when the child is around five or six years old.
Spinal Fusion: This surgery can lessen the pain and reduce the severity of the symptoms, which can lead to better chances of moving in a normal manner. This will also give the child better posture so that the child may breathe normally.
3364
people found this helpful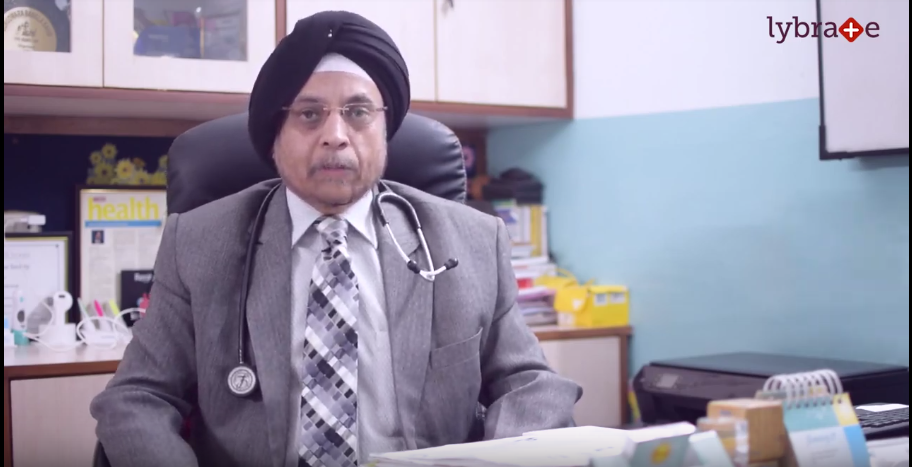 The thyroid gland, in the lower front of the neck, releases hormones in the bloodstream that affect almost every part of your body, from your brain and heart to your skin and muscles. It also controls metabolism which is the process of changing the food you eat into energy. When the thyroid gland does not produce enough thyroid hormone, it is called hypothyroidism.
3559
people found this helpful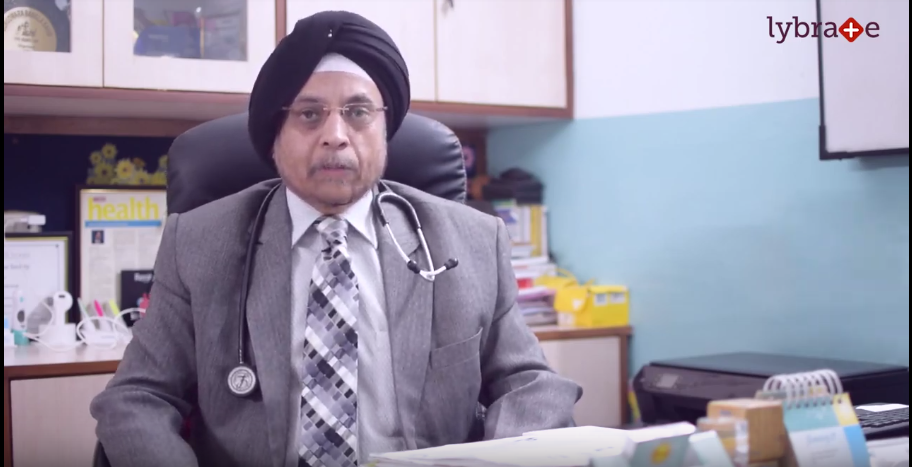 According to most experts, depression and diabetes have been intricately connected in a vicious cycle. While the prolonged and sustaining nature of diabetes directly makes one vulnerable to the bouts of depression, doctors tend to locate traces of depression in the family history of an individual at least diagnose the roots of diabetes.
3436
people found this helpful
Diabetes refers to a particular state of the body where the ability of the body in producing the insulin hormone is damaged. As a result of such impairment, the glucose level in the blood starts to increase due to the carbohydrates' abnormal metabolism. It is through proper diabetes management that restoring the carbohydrate metabolism to its normal state becomes possible.
The medical procedures of managing diabetes have come a long way and have met many advancements recently. A few of the recent advances in the management of diabetes are:
Causing a considerable rise in the blood sugar levels, diabetes is a lifelong physical condition. However, it is through following the modern diabetes management procedures, that controlling different types of diabetes has been possible. As a result of recent medical advances in the management of diabetes, more physiological and individualized therapies are now possible so that diabetic patient can lead as close to a normal life as possible.
In case you have a concern or query you can always consult an expert & get answers to your questions!
4142
people found this helpful
To understand about hypothyroidism, it is essential to first understand the thyroid gland. Thyroid is an endocrine gland situated in the neck and produces the thyroid hormone. This hormone is then carried through the blood to different cells of the body. It helps the organs to function properly maintain the temperature of the body. The two thyroid hormones are Triiodothyronine (T3) and Thyroxine (T4). They regulate protein, fat, carbohydrates and vitamins in the body along with the metabolism. They are also responsible for the proper differentiation and development of cells.

Hypothyroidism or underactive thyroid or low thyroid
This is a condition where the thyroid gland is underactive and produces a low amount of the thyroid hormone. To help the thyroid gland produce the required amount of T3 and T4 hormones, the pituitary gland will make additional thyroid stimulating hormone called TSH. Due to this additional secretion of TSH, one also develops chance of thyroid gland enlargement and in some cases, it can form a goiter.
The major cause of the low level of thyroid hormones is considered to be iodine deficiency. Hence the addition of iodine to the common salt has always been considered to be a safe method to prevent goiter. There can be several other causes of hypothyroidism such as weak immune system, radiation, surgery, Hashimoto's disease, hormonal changes etc. It can be caused due to pregnancy and is called postpartum thyroiditis.

Symptoms of Hypothyroidism
Whatever be the cause of hypothyroidism, it can show the following mild symptoms:
Increased sense of fatigue or tiredness
Sudden increase in weight with puffiness on the face
Hoarse voice
Muscle weakness with aches, tenderness and stiffness
Joint pain or stiffness
Increased sensitivity towards cold thus causing dry skin
Constipation due to slow metabolism
Decreased heart rate
Elevated blood cholesterol level
Irregular menstrual periods
Decreased concentration and depression too
However, it is important to understand that you may show no symptoms or show some mild symptoms that can be easily confused with some other condition. Hence, a proper diagnosis is a must to confirm hypothyroidism.

Diagnosis of hypothyroidism
The most common tests to determine if you have hypothyroidism are TSH Testing and T4 Testing. In case the low level of TSH is due to a defect in the pituitary gland, your doctor may request for another test called TRH. Also, Anti-thyroid Microsomal Antibodies Testing or thyroid peroxidase test (TPO) helps in identifying if the thyroid gland is damaged.

Treatment of hypothyroidism
Hormone replacement therapy is the best form of treatment available today. It involves the use of synthetic Levothyroxine (T4) or liothyronine (synthetic T3). Before these synthetic hormones were used for several years, however, prescribing thyroxine tablets is the most common mode of treatment and they are generally given for a really long period of time, although the dosage may vary. It is only in rare cases of severe decompensated hypothyroidism that one requires hospitalization.

Apart from the above treatment options, it is best advised to avoid soy products, sugary processed foods and alcohol to keep a check on hypothyroidism. In case you have a concern or query you can always consult an expert & get answers to your questions!
4292
people found this helpful
Thyroid is an endocrine gland situated in the neck and produces the thyroid hormone. This hormone is then carried through the blood to different cells of the body. It helps the body organs to keep working as they should and also helps maintain body temperature. The two major thyroid hormones regulate protein, fat, carbohydrate and vitamin metabolism and are also responsible for proper differentiation and development of cells. In simple words, if this gland is underactive all the bodily functions slow down and if it is hyperactive it causes increased metabolism. Apart from these two issues of hyperthyroidism and hypothyroidism, there can be structural abnormalities to the gland or it might have tumors (benign or cancerous) affecting its normal functioning and in turn the whole body. Hence a healthy thyroid gland is of prime importance for a proper functioning of the body and a healthy life.

Management of Thyroid
Depending on the condition of thyroid, it requires different ways to manage it. Let us first have a quick look at the common issues of thyroid…
Hypothyroidism
Hyperthyroidism
Structural abnormalities caused due to nodules, swelling and inflammation
Tumors
Congenital disorder
Apart from these, iodine deficiency or excess of it can also cause thyroid issues as the major hormones require iodine from our diet for its production.
Iodine
Hence the first measure to manage thyroid is to have a proper intake of iodine. Having iodine rich salt if you are deficient in iodine is a common way to avoid the swelling of the thyroid gland to form goiter. It is also important to not have salt in excess as it may lead to other autoimmune diseases. Having the right amount of iodine can go a long way in the management of thyroid.
Diet
One needs to put extra emphasis on the diet as a healthy diet is the means to a healthy body. Soy products, processed & packaged foods, high sugar foods and aerated drinks and caffeinated beverages need to be avoided when on the road to recovery from thyroid. No need to make changes in cruciferous food like cabbage, broccoli once you are on thyroid medicine.

Smoking and Alcohol
A regular need to smoke or have drinks can impair the healing process of the thyroid gland. Hence it is best to stop smoking and drinking and stay sober.

Medicines
The most important aspect in the management of thyroid is its medication. Depending on the issue there might be lifelong hormone replacement medicines needed for some patients. In such cases, it is important to take them regularly and on an empty stomach each morning half an hour before any food intake or as advised by the doctor. This treatment needs to be well supervised by a specialist to see if the levels of thyroid hormones are improving accordingly.

Surgery
In rare cases of structural disorder or cancerous thyroid, the patient might have to undergo a surgery to remove the entire gland or just cancer-causing nodule or lobe.

Since thyroid has grown to be one of the most common problems that people suffer from all over the world, it is best not to ignore and see a specialist. The condition may be common but the effects can in most cases do irreparable harm to the body. In case you have a concern or query you can always consult an expert & get answers to your questions!
4299
people found this helpful
View All Feed
Near By Clinics

4.7
(

1569

ratings)
View Clinic