About
About Us Established in 2007, Hiranandani Hospital, Vashi – A Fortis network Hospital is an advanced tertiary care, multi-specialty hospital equipped with 149 beds and spread over an a...
...more
About Us Established in 2007, Hiranandani Hospital, Vashi – A Fortis network Hospital is an advanced tertiary care, multi-specialty hospital equipped with 149 beds and spread over an area of 1, 20,000 sq. ft. We possess wealth of medical expertise with the finest talents amongst doctors, nurses, technicians and management professionals. The hospital is equipped with a super ICU to provide emergency medical care to critically ill patients. The critical care facility is augmented with the state-of-the-art facilities that facilitate speedier diagnosis and efficient monitoring. Our team of highly dedicated professionals works here in an environment that enables them to deliver the highest quality of healthcare. Hiranandani Hospital is the only hospitals in Navi Mumbai to be accredited by the National Accreditation Board of Hospitals (NABH). Our Centre for Neuro Science is overseen round the clock by a team of renowned para-medical professionals. Our pathology lab has established a niche place in the medical fraternity. We are the only hospital with an SRL -NABL accredited pathology laboratory. Our commitment to deliver holistic and efficient medical treatment to our patients has won recognition in the form of the National Energy Conservation Award, bestowed by the honourable President of India. Hiranandani Hospital, Vashi – A Fortis network Hospital is a multi-speciality tertiary care hospital equipped with comprehensive medical care varied facilities such as cardiology, orthopaedic science, paediatric science, neurology, diabetic care, urology, nephrology, ENT, obstetrics and gynaecology. The hospital is well equipped to conduct cosmetic surgery, bariatric surgery along with neuro and spine care. The hospital has established itself as well respected institution in all major specialties. A well-known hospital in the city of Mumbai for over 25 years, the Hospital strives to treat patients with clinical excellence paired with compassion. Click here to know more about Standard Operating Procedure (SOP) for Bio-Medical Waste Management
Timings
Location
Mini Sea Shore Road, Sector 10, Vashi,
Mumbai,
Maharashtra
-
400703

Get Directions
Photos (2)


Videos (5)
View All Videos
Amenities
Pharmacy
Parking
Credit Card
Online Appointments
Diagnostic Lab Service
Reception
Cafeteria
Waiting Lounge
Ac Rooms
Travel Desk
Radiology
Ambulance
Emergency Service
Specialities
Cardiology
Aims to provide effective diagnosis and treatment related to cardiac and circulatory problems
Dermatology
Aims to deliver the highest quality of care to patients with skin disorders
Ear-Nose-Throat (ENT)
Aims to offer special care to patients with conditions related to the ear, nose and throat
General Surgery
Offers extensive care to patients suffering from abdomen related medical issues
General Physician
Aims to provide best quality care to patients with acute and chronic problems
Internal Medicine
Deals with the careful understanding and treatment of adult diseases
Nephrology
Deals with the diagnosis and treatment of conditions affecting the kidneys
Neurology
Offers specialized healthcare to patients suffering from disorders of the nervous system
Gynaecology
A branch of medicine reserved especially for treating female conditions of the reproductive system
Oncology
Offers high quality care to patients with tumours, especially those that are cancerous
Ophthalmology
Concerns itself with the treatment of diseases related to the eye
Orthopaedics
Concentrates on efficient treatment of injuries and problems of the musculoskeletal system
Pediatrics
Aim to offer the best form of childcare to infants and children up to 18 years
Cosmetic/Plastic Surgery
Offers various surgical and non-surgical procedures to patients willing to enhance their appearance
Urology
Offers cumulative treatment of problems of the Urinary tract and male reproductive organs
Network Hospital
Patient Review Highlights
"Professional"
1 review
"Helped me impr..."
1 review
"Thorough"
1 review
"knowledgeable"
3 reviews
"Very helpful"
3 reviews
"Caring"
1 review
Reviews
Sarada
Jun 29, 2017
Many people gave very positive feedback for this Harshavardhan Ghorpade. I owe him him a big thanks for making me fine again. The guidance Harshavardhan Ghorpade gave me has helped me immensely with my situation. The entire Saroj Speciality Eye Clinic was spotlessly, clean. I was amazed that other doctors before him were not able to even diagnose my problem, but Harshavardhan Ghorpade did it immediately and started the red eyes treatment for it. Saroj Speciality Eye Clinic had all the amenities, a patient requires. He is very courteous and behaves very aptly with elder patients. I was having this red eyes, but the symptoms were not very visible. I thought that post treatment it won't happen again, but then after sometime, the symptoms re appeared.
Jaswant
Aug 13, 2017
My problem was such that it required a number of sessions, and I must say after all the sessions, I am feeling much better now. So many doctors I consulted, but his treatment was the best. It was getting very difficult for me to cope us with my poor eye sight. I was admitted to the Saroj Speciality Eye Clinic in case of emergency, but not once did any of the nurses panicked. Never once that I felt that he is getting impatient, rather he has always responded to my each and every doubt with immense patience. I searched this Harshavardhan Ghorpade online and saw his reviews. In order to diagnose my problem completely he asked me a number of questions. I am so much benefitted with his treatment, that i am perfectly fine now.
Kampu
Aug 13, 2017
Harshavardhan Ghorpade guidance has helped me immensely and has helped gain confidence. I was quite concerned, as my health was degrading day by day, but due to my Harshavardhan Ghorpade and the weakeyes treatment I didn't lose hope. The entire Saroj Speciality Eye Clinic was spotlessly, clean. In order to diagnose my problem completely he asked me a number of questions. The Saroj Speciality Eye Clinic is designed in such a way that every patient feels at ease. I was panicked, because I never thought I will suffer from weakeyes like this. He ensures that he gives enough time to each patient.
Himalay
Apr 15, 2017
My boss referred me Dr Harshavardhan Ghorpade. I have consulted so many doctors but nobody till now was able to understand my concern properly, until i consulted him. The atmosphere in the Saroj Speciality Eye Clinic is always so positive and full of life. Overall eye infection treatment was very effective. The Clinic has all the latest technology in place to handle severe cases. He is not just friendly, but also is very motivating. I was shocked to experience the symptoms of eye infection
Abhijay
May 11, 2017
He is not just friendly, but also is very motivating. Even though it's been more than a year, still if I sometimes feel pain and call him, and Harshavardhan Ghorpade still takes my call in case of any emergency. I owe him him a big thanks for making me fine again. Due to my conjunctivitis i was feeling very depressed and had no hope. Harshavardhan Ghorpade has so much knowledge that for everything my family takes herreference. The nurses at the Clinic were really helpful.
Kshamya
May 3, 2017
All of sudden I developed therdark circles Issue and didn't know what to do. The staff at Saroj Speciality Eye Clinic in Mumbai was very attentive to my needs. drHarshvardhan Ghorpade is very talented and seasoned doctor. Someone from the office, referred him to us. My case was extremely serious, but he really handled it very nicely. With the help of hertreatment for dark circles I am feeling so great.
Arshad
Apr 14, 2017
Due to my squint my daily activities were suffering. I read about Dr Harshavardhan on one of the social media platform. Never once that I felt that he is getting impatient, rather he has always responded to my each and every doubt with immense patience. I am really grateful as his squint treatment has give me a ray of hope. I am almost my normal self post the treatment
Layak
Jul 20, 2017
I started suffering from cataract due to sunlight. I consulted Dr Harshavardhan. He has great experience in the field of Ophthalmologist. He treated me so well and now it has been 4 months, my condition has improved to great extent. Thanks to him for treating me so well.
Verified
Aug 23, 2017
Very Good.
Verified
Aug 18, 2017
Great
Feed
Shared 1 week ago • Featured Tip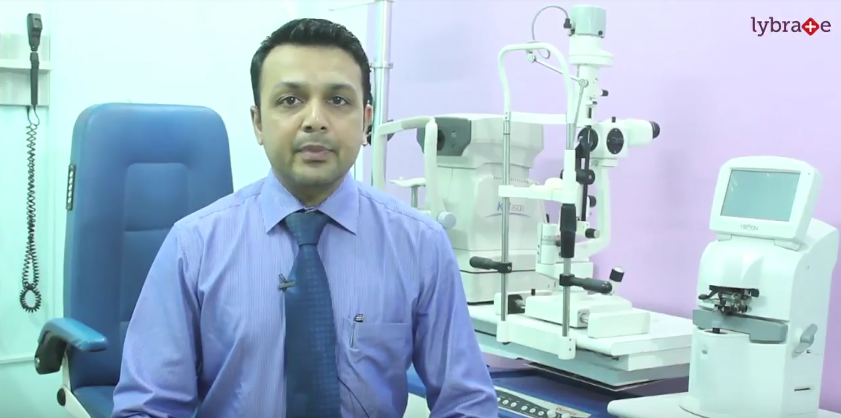 Eye trauma is a leading cause of visual loss and blindness that frequently affects young people. The injury may have been due to mechanical trauma (blunt or penetrating), chemical agents, or radiation (ultraviolet or ionizing).It is important to make the public aware of the benefits of using protective equipment because most eye injuries are preventable.
4095
people found this helpful
Shared 1 week ago • Featured Tip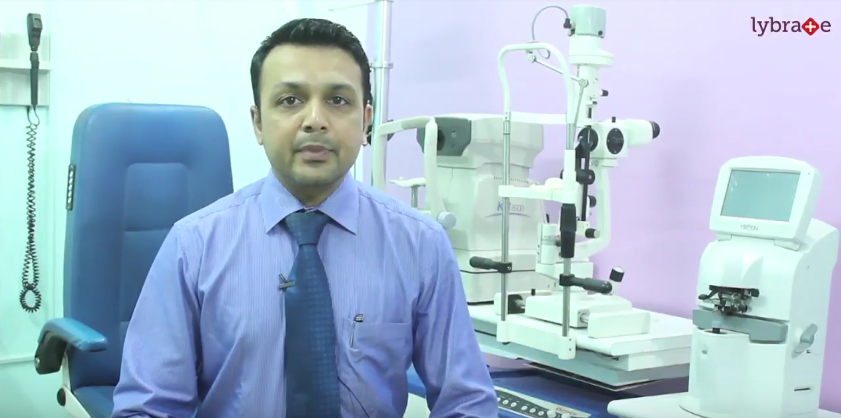 Conjunctivitis, also known as pink eye, is inflammation of the outermost layer of the white part of the eye and the inner surface of the eyelid. It can affect one or both eyes. Prevention is partly by handwashing. Treatment depends on the underlying cause.
3903
people found this helpful
Shared 3 weeks ago • Featured Tip
If you suffer from vision loss and have to wear spectacles in order to see clearly you may be considering lasik surgery. Lasik surgery can be used to treat near sightedness, far sightedness and astigmatism. It involves reshaping the cornea with the help of a laser beam. This is an outpatient procedure where you can get back to work in a day or two.
To be able to undergo a lasik surgery, you must be:
1. Aged 18 or more
2. Suffer from nearsightedness, farsightedness or astigmatism
3. Lead an active lifestyle
4. Be in general good health
5. Have strong tear production
6. Have thick corneas
Before the surgery begins, numbing eye drops are applied to prevent any discomfort during the procedure. The surgery itself involves the creation of a thin flap in the cornea. This is the folded back to reveal the corneal tissue below. If you suffer from nearsightedness, an excimer laser is used to flatten the cornea while if you suffer from nearsightedness, it creates a steeper cornea. In cases of astigmatism, the cornea is smoothened into a normal shape. Once this has been done, the flap is laid back in place and the cornea is allowed to heal naturally. An uncomplicated lasik surgery for one eye usually takes less than five minutes. You may feel some pressure on your eyes and hear a steady clicking sound while the laser is in use.
You may feel temporary burning or itching immediately after the procedure. Do not in any condition rub your eyes to relieve this sensation. Also, do not attempt to drive and have somebody else drive you home. The blurred vision and haziness will clear by the next morning. You may also experience heightened sensitivity to light and may see halos around lights. The whites of your eyes may also look bloodshot for a few days. In most cases, vision improves immediately but in a few rare cases, it could take several weeks or longer.
Though you can return to work the next day, it is a good idea to take a few days off. Also refrain from strenuous activities of any sort for a week after the surgery. Take the medication prescribed by the doctor regularly and do not change the eye drops without consulting him first. Avoid using makeup or cream around the eye for up to two weeks after the surgery to minimize the risk of infection. You should also avoid using swimming pools or hot tubs for 1-2 months after the surgery. In case you have a concern or query you can always consult an expert & get answers to your questions!
3971
people found this helpful
Shared 1 month ago • Featured Tip
Diabetes is a scourge that has been spreading like wildfire across the globe. It is one of the major public health concerns of the modern era. Diabetes not only causes damage to your internal organs but will also take a toll on your eyes if left unchecked. Retinopathy, glaucoma, cataracts and blurry vision are common phenomena accompanying diabetes.
You may not notice it at first. Symptoms can include:
Blurry or double vision

Rings, flashing lights, or blank spots

Dark or floating spots

Pain or pressure in one or both of your eyes

Trouble seeing things out of the corners of your eyes
Thus Comprehensive Dilated Eye Exam plays an important role to detect it.
Here are some common Diabetic Eye Problems:
Blurry Vision: Do things turn blurry for you at times? Well it is not your glasses which are at fault but your high blood sugar count swelling up the lens within your eye and changing your ability to see. In order to correct your vision, you need to try bringing your sugar level back to the optimal range, which is 70 to 130 milligrams per deciliter. Do call on a doctor if the situation persists or deteriorates further.

Cataracts: Your eye lens is just like a camera that enables you to see through it by focusing on a particular object. If you have cataract, your otherwise clear lens gets shrouded a layer making it opaque and cloudy. You tend to face difficulties in the form of glares, blurred or clouded vision, and blind spots among other problems. Diabetics are prone to acquiring cataract much earlier than others, with the condition worsening subsequently. They are removed via surgery where your doctor substitutes your hazy lens with a new artificial one.

Glaucoma: You eye transmits images to your brain through the optic nerve. Pressure may build up within the optic nerve resulting in damage and ultimately causing total or partial blindness. This is a fairly common disorder with diabetics and a large number of cases pertaining to blindness due to diabetes are caused by this. Usually, glaucoma can be treated with laser, surgery, eye drops or medicines. It is important to visit a doctor as it can help stop the progression of the disorder much earlier.

Diabetic Retinopathy: The retina is a cluster of cells behind your eyes that absorbs light and converts them into images that are sent to the brain via your optic nerve. High blood sugar count can actually wreak havoc on the tiny blood vessels within your retina giving rise to diabetic retinopathy. Symptoms may include blurry vision, seeing spots, blind spots and difficulty in low light or night time. Retinopathy can cause you to progressively go blind and thus it is imperative that you go for periodic check-ups and keep your diabetes under control.
Control and Prevention
If you have diabetes, you are not doomed to develop diabetic eye disease. Although you are at risk, you have the ability to control your diabetes so your vision is not compromised. Controlling diabetes requires you to monitor your blood sugar levels regularly. Follow some steps to help you control and preserve your vision:
Taking your Medicines regularly as prescribed by your doctor. Skipping of medication may leads to irregular control and is more hazardous.

Eating Right food is essential when trying to prevent or control diabetes. Eat a diet that is high in nutrients, low in fat and moderate in calories. A high-fiber diet with low glycaemic index foods (slow-release carbohydrates) will keep blood sugar steady and make you feel full. Although you do not need to eliminate sugar completely, you must limit sugar to a small serving. The good news is that as you cut sweets, your cravings will change and you will naturally desire more healthy foods.

Keep your A1C level under 7%: A1C is a test you have during a visit to your endocrinologist to determine how well-controlled your diabetes has been during the previous 2-3 months. Keeping your blood glucose in this target range means less damage to the delicate blood vessels around your eyes.

Control blood pressure and Cholesterol Levels: People with diabetes have a greater chance of having high blood pressure and Cholesterol, which can cause eye blood vessel damage.

Regular Physical Exercise can help you control your blood sugar, increase fitness and reduce your risk for heart disease and nerve damage. You must track your blood sugar before, during and after exercise to prevent hypoglycaemia.

Annual comprehensive eye exams: If you are pre-diabetic or diabetic, it is even more important to have Complete Dilated eye exam to initially get baseline recordings of the eye conditions and then regular yearly follow-up visits to monitor changes in your vision. If you notice blurred vision and you have had diabetes for a length of time, it might be a signal you need to keep tighter control of your glucose levels.
In case you have a concern or query you can always consult an expert & get answers to your questions!
505
people found this helpful
Shared 2 months ago • Featured Tip
Eye surgeries have evolved a long way. Starting from the most basic of eye surgeries, technological advancement has evolved a number of modern eye surgery techniques. LASIK is the latest trend in eye surgery and is the most common type of eye surgery in the modern day.
LASIK or Lasik (laser assisted situ keratomileusis), is a laser eye surgery or laser vision revision. It is a kind of refractive surgery for the rectification of nearsightedness, hyperopia, and astigmatism. The LASIK surgery is performed by an ophthalmologist who utilizes a laser or microkeratome to reshape the eye's cornea with a specific end goal to enhance visual acuity. For most patients, LASIK gives a lasting contrasting option to eyeglasses or contact lenses.
Carrying out a LASIK surgery-
To begin with, your eye specialist utilizes either a mechanical surgical apparatus called a microkeratome or a femtosecond laser to make a slender, round "fold" in the cornea.
The specialist then creases back the pivoted fold to get to the fundamental cornea (called the stroma) and expels some corneal tissue utilizing an excimer laser.
For partially blind individuals, the objective is to smooth the cornea; with farsighted individuals, a more extreme cornea is fancied.
Excimer lasers additionally can redress astigmatism by smoothing an unpredictable cornea into a more typical shape. It is a misguided judgment that LASIK can't treat astigmatism.
Laser eye surgery requires just topical soporific drops, and no wraps or fastens are required.
After your LASIK surgery is completed, you will be given some rest. You may feel a makeshift smoldering or tingling sensation promptly after the surgery is completed. After some post-surgical examinations, you are ready to go home. Abstain from driving by yourself.
Immediately after the surgery, you may experience blurred vision or hazy vision. It will subside with a little time.
You must keep away from any kind of activity that causes strain to the eyes after the surgery. Avoid watching television or reading.
Results of LASIK surgery:
Laser eye surgery offers various advantages and can significantly enhance your personal satisfaction. A great many people accomplish 20/20 vision or better after the surgery. However, LASIK results do fluctuate from people to people.
You will have to continue wearing your contact lenses or spectacles. The power will be much less after the surgery.
Side-effects:
While this surgery strategy provides effective results, LASIK complications can happen and may incorporate diseases such as night glare, and you may experience starbursts or radiances, especially while driving.
LASIK surgery is one of the most carried eye surgeries nowadays and gives satisfactory results.
In case you have a concern or query you can always consult an expert & get answers to your questions!
4622
people found this helpful
Shared 3 months ago • Featured Tip
Cataract usually affects people who are above 40. It is a blurring of the eye's lens, which lies at the back of pupil and iris. It is the most usual cause behind the loss of vision for people above 40. Research also states that it is a major cause of blindness in the world.
Types of cataracts:
Subcapsular cataract: People who are diabetic and those are taking high steroids are more prone to subcapsular cataract. In this type, the cataract develops at the back of the lens.
Nuclear cataract: A nuclear cataract is related to aging. It usually affects the central portion of the lens of the eye.
Cortical cataract: It is a white opacity, which begins from the periphery of the lens and spreads up to the center of the lens in a spot-like manner. It usually affects the cortex of the lens.
Symptoms:
In the beginning, cataract affects a small portion of your eye and affects your vision.
Your vision gradually gets blurred.
Too much exposure to the light might cause glare.
In nuclear cataract, you may notice a short-lived improvement of your near vision.
In subcapsular cataract, you cannot notice any symptoms in the initial days.
Cause of cataract:
The lens inside our eyes acts like a camera and it is made of protein and water. The protein helps in keeping the lens clear. But with aging, the protein may start to form a lump, which causes cloudiness in the eye area. With time the cataract spreads all over the lens and creates more cloudiness, which ultimately leads to blindness. The factors which usually trigger cataract are
Age
UV rays from sunlight
Consumption of high dosage steroids medicines
Statin medicines
History of eye inflammation or any eye injury
History of eye surgery
Too much consumption of alcohol
Hormone replacement therapy
Family history of cataract
Prevention of cataract:
It cannot be guaranteed whether cataract can be prevented or not. A study shows that cataract is caused due to the oxidative changes in the lens of the eye. Nutrition studies have shown that consuming vegetables and fruits, which are high in antioxidants, may help in preventing cataract. Dietary intake of vitamin E, carotenoids lutein, and zeaxanthin from supplements and food items can decrease the risk of developing a cataract. Sunflower seeds, spinach and almonds are good sources of vitamin E. Kale, spinach, other leafy green veggies are the good sources of zeaxanthin and lutein. Food items that contain Omega-3 fatty acids and vitamin C decrease the chances of cataract.

Last, but not the least, when you step out, always wear a sunglasses, which has the ability to block UV rays.
In case you have a concern or query you can always consult an expert & get answers to your questions!
4203
people found this helpful
Shared 4 months ago • Featured Tip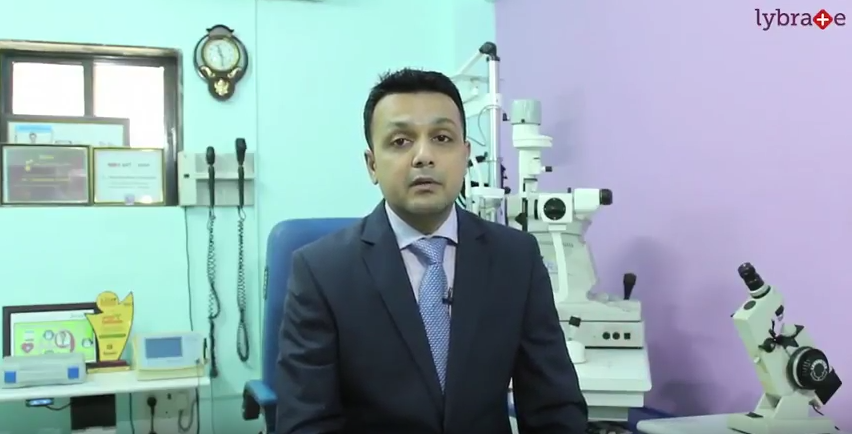 Good morning friends.
I'm Dr. Harshavardhan Ghorpade from the department of visual sciences DOVS from Fortis hospital Vashi, Mumbai and Saroj Speciality Eye Clinic Vashi, New Mumbai. I have done my MS. FRCS and I m a cataract, cornea and a refractive eye surgeon practicing here in New Mumbai. You can get back to me on lybrate.com and know more about me.
Today I'm going to talk to you about very interesting topic about recent advances in corneal surgeries. Now first of all let me start by telling you what is cornea. The Cornea is the front surface of the eye, the black thing you see at the center of the eye. It is actually very transparent and the black color comes from behind i.e. from the iris. This transparent structure is responsible for most of our vision. The other organ or other part which is responsible for most of our vision is the lens that lies behind the iris. So the cornea helps us to focus light on the retina which then transmits it to the brain. If this cornea is opaque then the light will not be transmitted and you will not see clearly. As a result of which we need to do something about it and the most important thing is to do is to replace the cornea with another cornea which comes from a donor and, therefore, donation of eyes after death is a very important act because you helped the next person who is blind to see again. But you should remember that while doing a corneal surgery we only replacing the front part of the eye and not the entire eye. So, now talking about the recent advances corneal surgery we thought that only one cornea could be used per person but today we are doing microsurgery in the cornea as well we are dissenting the cornea into multiple parts and therefore one single eye can help three other eyes. How is that? So, we have three parts of the cornea: the front, the middle and the back. The front part is called Epithelium the middle is Trauma and the inner is Endothelium. Periphery to these are stem cells which are called as limbal stem cells. Now if you have one donation we can dissect the cornea into the front and the back part. The back part can be use for replacing the back part of a damaged cornea and this called as DSEK Descemet Stripping Endothelial Keratoplasty which is a surgery where the inner part is replaced. In other cases where you have the front part involved where there is opacity because of say infection then we removed only the front part of the cornea and it is called as DALK Deep Anterior Lamellar Keratoplasty where we use only the front part of the donated cornea and then use the back part to some other person. Now the third part of the cornea is the Limbal stem cells, these limbal stem cells are responsible for growing a new layer on the cornea. however if they are damaged e.g. in acid injuries or alkali injuries or any other chemical injury then they don't grow and this front part of the cornea gets completely opaque now we need to replace these stem cells from where do we get them. We get them from the other eye if it is normal or we can take it from a donor may be a relative or a dead person. Once you get these stem cells they can then be implanted into the eye which called as stem cell transplant and then they grow back on the surface leading to clear and very crystal clear front surface of the eye. These stem cells are very much important for overall health of the cornea. So as I have discussed the various advances i have now helped us to donate cornea and makes you full use of it for three different persons; the front part, the back part and the stem cells. So what are you waiting for? Go to the eye bank and get yourself registered for eye donation and remember eye donation can only be made after death so you don't have to worry. After that you make other person see and you will also see the world through them.
Thank you very much.
3593
people found this helpful
Shared 4 months ago • Featured Tip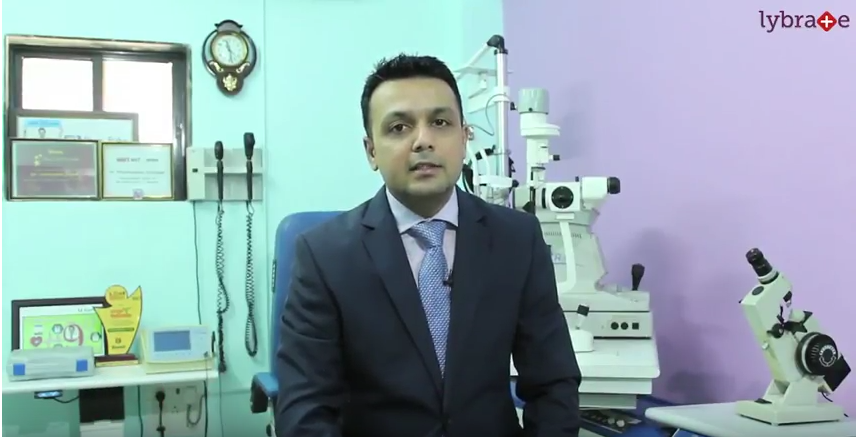 Good morning friends.
I'm Dr. Harshavardhan Ghorpade from Fortis hospital Vashi, department of visual sciences. And Saroj Speciality Eye Clinic Vashi. I have done my MS. FRCS and I m a cataract, cornea and a refractive eye surgeon. You can contact me and know more about me through lybrate.com.
Today I'm going to talk to you about one very important topic which is of interest to one and all i.e. cataract and refractive surgeries, the recent advances in these surgeries. Let me first start by telling you what is cataract surgery? In cataract surgery the procedure is to remove the opaque lens of the eye which is called a cataract and replaced it by a nice clean artificial lens so that a patient can see again. While refractive surgery is something where we do refractive correction i.e. correction of power of the glasses either by the laser or by a surgical procedure. Both the things can be combined to ultimately give clear vision to the patient. So let's start by starting with the recent advances in the cataract surgery. Well today cataract surgery has been sophisticated by doing procedures using ultrasound phaco probe which is about 2.2mm in size and it can be lesser of up to 1.8mm as well. We can do microincision cataract surgery through these probes. As a result of which we don't require any anesthesia, any stitch and any blood coming out during surgery. During surgery we enter the eye with a very small opening and with the help of this ultrasound probe the emulsify or break the cataract into small pieces and then it is absorbed into the system of the machine, this is then replaced by a very small foldable lens. The lenses are of various types. They are usually monofocal, multifocal, or cylindrical. When we use monofocal lens we try to give you correction for distance so that most of the vision is good without glasses. When we use multifocal lens which is necessary to be put in both the eyes we can give you distance as well as near vision and when we use a toric lens we try to correct your cylindrical power as well. So ultimately by doing cataract surgery we not only remove the cataract but we also correct the glasses power of the patient so the patient can see very well without being too much dependent on the glasses. Apart from the various types of lenses we have now different types of machines which do the surgery. As I said micro-incision surgery is possible by using phaco probe but nowadays we are using laser as well to do the surgeries. Laser was a common term used in public to know or to talk about phacosurgery but today actual laser can also be used to do the surgeries. Although it is very expensive as well as time consuming. So ultimately if we have a good surgeon or experience surgeon micro incision phaco surgery is the surgery of choice even today and with the various type of lenses that available we can get rid of glasses as well apart from removing cataract. Now coming to the refractive surgery. Refractive surgery means removal of power of glasses doing a procedure on the eyes, this is usually done on the surface of the eye using a laser. What we do over here is laser surface ablation of the cornea which can lead to removal of glasses without doing any type of incision any cut or any kind of trauma to the patient or lots of tissue. So this a bladeless procedure and the patient is absolutely comfortable during the procedure and he may have some discomfort in first three or four days but overall at the end of the week he is absolutely normal as he was before without his glasses. This is one of the recent advances of bladeless procedures in laser surgeries. The other advances that we are doing nowadays is in very high refractive power say a power of more than seventeen and eighteen we introduces a special lens which is called as ICL which is put inside the eye without removing the cataract. This lens is like a contact lenses that sits on the lens i.e. given to us by nature. As a result of which the power which is there say e.g. patient with minus eighteen end up with the power which is close to zero and he would be again not dependent on his thick glasses. So this is another advanced that is occurred so that we can correct even the higher refractive errors. So overall if you look at the cataract and the refractive surgeries today we are doing very good sort of very advanced sort of treatments to all our patients which start with the removal of cataract, putting a lens of different types, we can do laser procedure over it to get rid of glasses. We can also put intraocular contact lenses, called ICL, which helps in removal of numbers with high powers and so at the end of the day our patients seems very happy and satisfy with all these results that are coming with modern advancements in cataract and refractive surgeries.
I hope you have understood the topic and if you have any more queries you can get back to me on lybrate.com.
3259
people found this helpful
View All Feed