About
Life Force is a world leader in homeopathic practice. Life Force is run globally by Life Force Molecules Pvt. Ltd globally and run by Homoeopathy India Pvt. Ltd. (HIPL) in India, under th...
...more
Life Force is a world leader in homeopathic practice. Life Force is run globally by Life Force Molecules Pvt. Ltd globally and run by Homoeopathy India Pvt. Ltd. (HIPL) in India, under the direct care of Dr. Rajesh Shah, M.D. and Dr. Rupal Shah, M.D., globally renowned homeopathy doctor couple. Life Force is amongst Asia's largest homeopathic clinics, currently treating patients from over 180+ countries (an established world record) with Online homeopathic treatment. Life Force would like to humbly take credit for being able to spread the benefit of homeopathic healing with the help of homeopathic medicines to thousands of families, all over the world. Life Force is working hard to augment the work base, as the task calls for spreading the message of homeopathy to people in every country, every city and every village across the globe. The organization is involved in the areas of global practice, international promotion of homeopathy treatment, education and research.
Timings
Location
Sharda Ram Park, 2nd Floor, C-07, CTS No.37, Sasoon Road, Next To Courtyard Marriott, Opposite Ruby Hall Clinic
Ruby Hall Clinic
Pune,
Maharashtra
-
411001

Get Directions
Photos (4)




Videos (4)
View All Videos
Amenities
Credit Card
Online Appointments
Reception
Parking
Waiting Lounge
Ac Rooms
Doctor in Life Force Homeopathy Clinic - Sasoon Road

Specialities
Homeopathy
A natural alternative form of medicines, which efficiently treats various diseases
Network Hospital

No.411, Krushal Commercial Complex, Above Shoppers Stop, G.M. Road, Chembur

,

Mumbai
Get Directions

No.1-2, Dattani Nagar-2, S.V. Road, Near Lancelot, Opposite Kalyan Jewellers

,

Mumbai
Get Directions

No.42, Shanti Center, 4th Floor, Near Navaratna Restaurant, Plot No.70, Sec-17, Vashi

,

Navi Mumbai
Get Directions

G/52, Dheeraj Heritage Ground Floor, Near Milan Subway Signal, S.V. Road, Santacruz

,

Mumbai
Get Directions

No.8 - 9, Shreeji Arcade, Ground Floor, Almieda Road, Opposite Nitin Company, Panch Pakhadi

,

Thane
Get Directions

No.407, Morya Estate, Opposite Infinity Mall, Lokhandwala

,

Mumbai
Get Directions

No.112/113, A-Wing, Hallmark, Vasant Oscar Complex, LBS Marg, Nahur Village, Mulund

,

Mumbai
Get Directions

No.4/B, India House, Ground Floor, Shop No.2, Next To Vama Showroom, Dr. GR Deshmukh Marg, Pedder Road

,

Mumbai
Get Directions

Office No.14, 2nd Floor Commerce Avenue, Above P.N. Gadgil & Sons, Paud Road, Kothrud

,

Pune
Get Directions

No.31/6, Chambers Business Centre, 1st Floor, Keys Hotel Compound, Old Mumbai Pune High way

,

Pune
Get Directions
1st Floor, Jyothi Plaza, Building No. 25, 5th Cross Lane, Next to idea showroom, sampige road Malleswaram Circle, Malleswaram, Bangalore - 560003, India

,

Bangalore
Get Directions

DIAMOND ARCADE building no 21 , 2nd floor, 32nd CROSS , 11th Main Road, J'NAGAR , 4th Block EAST, Nex to VIJAYA JUNIOR COLLEGE Bangalore

,

Bangalore
Get Directions
Patient Review Highlights
"Caring"
1 review
Reviews
Harshal
May 10, 2017
I visited Life Force homeopathic for multiple problem including my uncontrollable diabetes inspire of taking allopathy treatment, I use to get server tingling numbness of legs making me sleepless at night taking vitamin injection also didnt help me. I continued for 3 years treatment now I am much better my assure level are normal thanks Life Force Homeopathic for changing my life for better. I will strongly recommend global homeopathic to all my friend and relatives. After starting medicine from Life Force Homeopathic gradually I stopped all my medicine and I am drastically improved.
Rajit
Jan 22, 2017
I am under treatment for diabetes, sleeplessness a hair loss , my overall experience has been good with doctor, has a listening ear, understanding too. I was explained all dosand dont before starting the medicine, medicines are very effective within 4 months of treatment. I was 90 percent better my sugar levels dropped. Staff is very co-operative and helpful. I have already recommended lot of people. Explanation of the health issue was good for a person who do not know much about health, Treatment satisfaction, special thanks for concentrating properly on one patient at a time
Ishani
Feb 1, 2017
I was suffering from knee joint pains since long time walking and daily activities were getting progressively difficult without taking painkillers ,drs had told me to reduce weight and get myself operated,on advise of my friend I visited Life Force in September and started treatment its been two months now and I am much better not been taking any painkillers able to my daily activities easily.homeopathy works thats what I have to say,will recommend my friends and family to visit and experience homeopathy at Life Force.
Chitra
Apr 28, 2017
Very patient and explains diagnosis to patient. Especially for patient who do not have a long history of using homeopathic medicine doctor is patient with the transition from allopathic to homeopathic without demanding an instant and complete shift over and instead builds trust and credibility for treatments over long term. Very happy & friendly Doctor. The treatment was very satisfying. All problem are gone. Great effect of medicine.
Baruni
May 2, 2017
Approach towards the patient is very unique and very friendly. First time in my life I have come across such a friendly, frank and team of doctor. Explains the problems very clearly and answers to all the questions and leaves you satisfied. I am happy I brought my daughter to Life Force. Though the treatment have just started I am confident that it will work and give a healthy life to my child.
Kshama
May 14, 2017
Understands you and your problems..I felt so comfortable as they gave me time to open my heart and tell them everthing about my health problems and sufferings..I got lot of positive wibes when I entered there clinic...They are not at all articulate and very humble...This was my first visit..I am looking for positive well being and I know I am in safer hands..
Saket
Mar 31, 2017
A polite and a professional team who know how to make the patient feel good. They said leave all your health issues on me and try to focus on your life and assured me that Ill be alright 100%. I cant say about the effectiveness of the treatment because I have jst started the medicine....lets see the results.
Aakash
Jan 16, 2017
Am totally satisfied with the treatment given, i have recovered from the ailments I was suffering from and have been relieved of all the discomfort I was going through. Thanks a lot and I have been and shall continue to recommend your services to all my friends and relatives.
Kanchan
Feb 17, 2017
I think my list of diseases were endless for which I came here. It goes without saying I have been saved of so much trouble and agony by Life Force. They are so patient with all his patients and the manner in which he treats so many patients its really commendable.
Bhakti
Apr 14, 2017
Life Force Homeopathy team is very friendly and polite I was getting positive vibes after meeting doctors. Yes my diagnosis explained to me in detail..i found doctors treatment very effective.....I will recommend Life Force treatment to my friends and family
Akash Gaikwad
Dec 7, 2018
Informative and helpful
Verified
Sep 20, 2018
Good
Feed
Shared 1 month ago • Featured Tip
Numerous individuals suffer from hair loss and hair fall problems, which inevitably cause low self-esteem and low self-confidence. Although this is not a life threatening condition, this disorder can cause serious self-esteem issues in individuals. Most individuals with extreme hair loss issues are uncomfortable in having a social life and face a constant suffering from within.
There have been numerous kinds and types of medications for treating and preventing hair loss. However, homeopathy has proven to be amazing without causing any side effects. Homeopathy is an alternative medicine which uses no harsh chemicals and works on the principle of triggering the healing process in the body.
Possible situations that cause hair loss-
Too much vitamin A intake

Pregnancy (hormonal changes and stress)

Heredity

Lack of protein

Anaemia

Various hormonal imbalances

Deficiency of vitamin B

Thyroid problems

Alopecia Areata

Drastic weight loss

Aging

Polycystic Ovary Syndrome (PCOD)
Homeopathic medicines stimulate the hair roots for significant control in hairfall. The medicines used in Homeopathy to aid control on hairfall are all of natural origin and therefore, safe for use among persons of all age groups. The main advantage of opting for Homeopathic medicines for hair regrowth is the absence of any related toxic side effects. Some of the most common homeopathic treatments to control hair loss are-
Hair loss due to Alopecia Areata: This disorder is caused due to the immune system, which mistakes hair for foreign objects and attacks it, thereby causing erratic loss of hair. The individual loses hair in patches haphazardly. There are numerous medicines for specific treatments of Alopecia. Some of them are listed below-?

Hair loss due to Dandruff: Dandruff is a common problem and the worst part is that it brings intense hair fall with it. Dandruff is caused generally due to eczema and psoriasis. The medications that can be used are as follows-

Psorinum: Best treatment for preventing dandruff and hair loss caused along with it
Mezereum: Heals rashes and lesions and tackles hair fall in crusty scalps
Kali sulphuricum
Natrum muriaticum
Pulsatilla pratensis

Baldness: Mostly affects men. Homeopathy helps in control of baldness. Some of the recommended medicines include:

Silicea
Baryts carbonica
Lycopodium clavatum
However, it is advised that in case of hair loss, before you consume any medicines, visit a homeopathic practitioner for a thorough treatment.
5572
people found this helpful
Shared 1 month ago • Featured Tip
When it comes to health of women, there should be no stone left unturned in treating them as women are the pillars of strength of the family. The condition of amenorrhea, for instance, refers to the situation in which menstruation does not take place.
There are two kinds of amenorrhea, which are the primary form and the secondary. The primary refers to when menstruation has not begun in a girl who has reached 16 years of age. On the other hand, when a woman has secondary amenorrhea, what this means is that for over six months, menstruation has not occurred.
The reasons why primary amenorrhea may take place are quite varied. Tumours which affect the pituitary gland can cause it, as can an abnormality in the vagina or the uterus of a woman. Diseases such as polycystic ovary also have the potential to lead to amenorrhea. Secondary amenorrhea is caused by polycystic ovary syndrome (PCOD), underactive thyroid, a bad diet, stress and pregnancyt. But what can be done about it?
Treating Amenorrhea with Homeopathy
Homeopathy is a truly amazing field of medicine and it is so great that it can treat amenorrhea, as well. One of the many good things about making the right choice of a homeopathic treatment plan is that it is highly customizable, according to the case at hand.
There is no one medicine which is prescribed by homeopathy for amenorrhea, which correspond to the various causes of the condition. So, it can be understood why homeopathic medicine is customizable as it proves to be in the case of treating amenorrhea, as well.
There are a variety of homeopathic medicines which can be taken for amenorrhea. That being said, it is important to keep in mind the fact that these medicines should only be made use of after a qualified homeopathic doctor has checked the patient and approved of the medicine. For mothers who have not experienced menses after they started breastfeeding their babies, Sepia is the medicine which is usually recommended. In a similar way, Pinus lamb is recommended for women whose menses are delayed. While these happen to be a couple of very specific or niche medicines, a general medicine for amenorrhea is Pulsatilla. In fact, it is widely considered by doctors to be very effective.
When amenorrhea is caused on account of the suppression of menses due to a tumour which is present in the ovaries, most allopathic doctors would be very worried. However, homeopathic doctors would know that there is a solution designed for this very situation, which is known as Apis Mel.
Now that it is known that amenorrhea can be treated through multiple means, the cause for worry is not really warranted!
5552
people found this helpful
Shared 2 months ago • Featured Tip
Most couples who get married intend to go the family route sooner or later. However for those who have been trying sexual intercourse for more than 6 months without any contraceptive aids and still have not succeeded in having a baby, the underlying cause may be infertility in one or both partners. Infertility affects up to 15% of couples trying to conceive and have a baby.
Infertility, in medical terms, refers to a person's biological inability to contribute to conception. There are many biological causes that may make this happen, some of which can be medically corrected.
The Homeopathic Approach to Treat Infertility:
The homeopathic approach towards the management of health problems is constitutional. The treatment takes into account the presenting complaints - the symptoms - along with the unique physical, mental and genetic make-up that individualizes a person. Homeopathic medicines act at the roots of all ailments. They can rectify deviations of the hormonal system and get them back to normalcy. The simple homeopathic procedure effectively and efficiently avoids complicated procedures that follow the common treatments of infertility. More specifically, the complete hormonal harmony greatly increases the chances of conception without the harmful and/or painful side effects of medications, devices and invasive procedures. The biggest advantage of homeopathic treatment is that even after the treatment, the high sperm count is maintained. The medicines involved are easy to take, since there are only sweet pills and drops.
The homeopath plans the medication separately for every individual, by understanding his or her physical, as well as emotional and mental or spiritual imbalances. That is why this system becomes an excellent option for those seeking help with this issue, as it addresses health on a deep holistic level. The homeopath carefully prescribes the medicine that works on the real cause of infertility, along with other symptoms like any type of pain, stress, etc.
There are no prerequisites to start a homeopathy treatment for infertility. Anyone who just came to know about their infertility problem or those who have tried other infertility treatments without any results can consult a homeopath. Homeopathy medicines can also be used with other treatment methods, but the homeopath should be informed about it to prevent any interfering actions.
Final Tips For Infertility Treatments Using Homeopathy:
Homeopathy therapy works on male and female infertility in following way:
It regulates and balances the body's hormones, menstrual cycle and enhances the ovulation process in females.
In males, it helps to increase the sperm count, their mobility and also their morphology by naturally stimulating the body.
It helps with emotional blockages, disturbances and ambiguous thought processes that may affect fertility.
It helps with the stress, anxiety and depression problems for those who are trying to conceive.
It also helps in curing the side-effects of various other fertility treatments.
The homeopathic treatment for infertility is strictly individualistic. Whatever the reason that the patient opts for homeopathy, the treatment should be supported by a healthy diet and proper lifestyle, like avoiding alcohol and smoking.
5213
people found this helpful
Shared 2 months ago • Featured Tip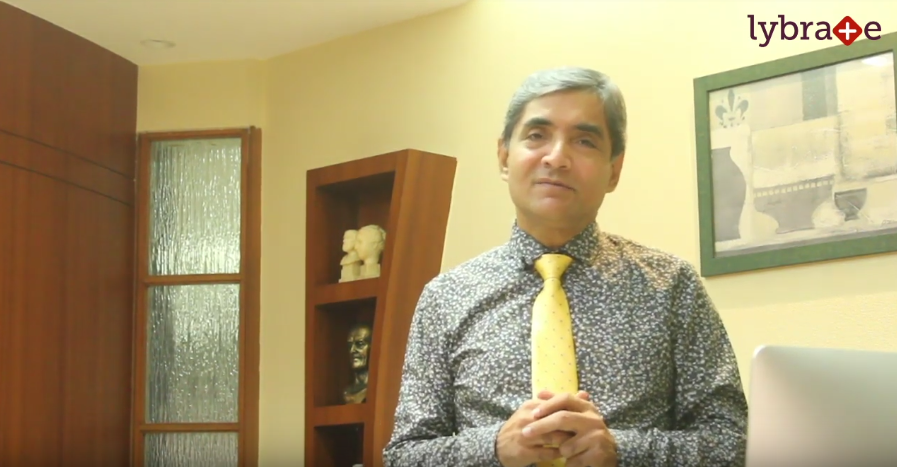 Few basic things to be kept in mind before going for homeopathy treatment are given here - one must carry all the medical reports and lab test results to the doctor. Further there are lifestyle changes which need to be done before opting for homeopathy.
5335
people found this helpful
Shared 2 months ago • Featured Tip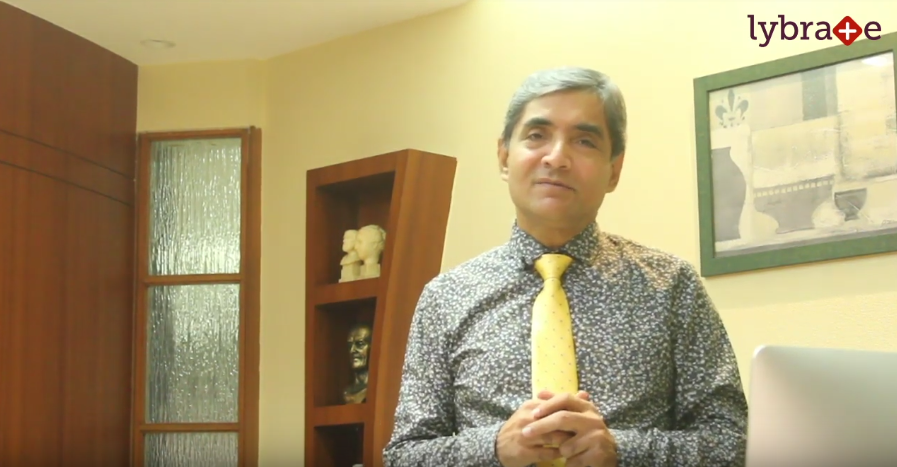 It is very important the homeopath is able to understand the medical language, able to read and evaluate all kinds of investigations modalities. One should always check the doctor's qualification.
5216
people found this helpful
Shared 2 months ago • Featured Tip
The vagina is a home to number of different types of fungi that under normal conditions are harmless. However, if the immune system is weakened, the Candida fungus can multiply and lead to a yeast infection or vaginal thrush. This condition is marked by the inflammation of the vagina and vulva along with itchiness in the vagina, discharge and a burning sensation while urinating.
Vaginal Candidiasis can be very well controlled with Homeopathic remedies. The recurrence of Vaginal Candidiasis can also be prevented with suitable Homeopathic remedies. Homeopathic medicines, which are made from natural substances, help to extract the disease from its root by raising the body's immunity. When the immune system gets strongly empowered with Homeopathic remedies, the flourishing of fungus in vagina gets halted. As the fungus growth gradually declines, the symptoms also disappear along with it.
Homeopathy is an excellent way of treating this infection. As it has negligible side effects it is safe to use for both children and adults. Homeopathic treatment of this condition also prevents it from recurring by extracting the root cause of the infection and boosting the body's immunity. Some popular homeopathic remedies for Vaginal Candidiasis are:
Sepia and Calcarea Carb: These are often prescribed in cases where there is a white vaginal discharge. Sepia is prescribed in cases where women also complain of itchiness that is not resolved by scratching, soreness and swelling of the labia minora, vulva and vagina, heat in the genital area and excoriation of the vulva. In cases where the discharge worsens after passing urine or where the discharge is accompanied by burning and itchiness is the genitals, calcarea carb is prescribed. Here, a woman may find her symptoms worsening before and after periods and may notice swelling and redness of the vulva and vagina.

Pulsatilla: Vaginal candidiasis that is characterised by a creamy vaginal discharge can be treated with pulsatilla. The discharge is usually also accompanied by burning and itchiness in the genital area and experienced throughout the month. Some women also complain of a backache and may experience an absence of thirst along with the desire for cool air.

Thuja and Nitric Acid: This is used to treat cases of Vaginal Candidiasis accompanied by excessive soreness and ulcers in the vulva and vagina. Thuja is prescribed especially in cases where there is excessive discomfort in the form of burning sensations in the vulva and vagina. Nitric acid is helpful in cases where a stitching pain is prominent and there is a complain of irritation in the genital area. A white vaginal discharge may also leave behind a yellow stain in such cases.

Monilia Albicans: This is used when there is a presence of cracks or fissures in the vagina or vulva accompanied by itchiness. Some women may also notice the presence of vesicular eruptions that contain fluid on the vulva or vagina.

Helonias: This is used to treat cases marked by a curd-like the deposit in the vulva. The patient may also complain of inflammation and redness of the genital area along with sensations of heat and burning. A backache, weakness and prostration are other common symptoms that can be addressed by this homeopathic remedy.
2961
people found this helpful
Shared 3 months ago • Featured Tip
Skin rashes can be of many kinds. These may be due to various improper body system. Thankfully, homeopathy has many solutions for the plethora of causative factors for skin rashes. These remedies aim at treating the underlying cause of the affecting ailment. Any skin change that affects the look, colour or texture can be termed as a rash. Rashes might or might not have any accompanying pain. They may be spread all over the body or may affect any one part and be localised. It might affect the body image apart from the discomfort it causes. A few kinds of rashes disappear without treatment, while others require medical attention.
Homeopathy tries to holistically solve the disease by treating the underlying causes than just the symptoms of the disease. Here are the most commonly employed treatments:
Arsenicum (Ars): It is useful in treating skin ailments wherein the skin gets thickened; such as in chronic urticarial, chronic eczema and psoriasis. The rash might be papular and cause a burning sensation. The pustules turn into scabs. It is also effective in treating ringworms and certain kinds of hives. Hives which are formed after consuming fruits or pork are known to show noticeable regression after consuming Arsenicum. Wheals, which are induced due to consistent exposure to cold can also be remedied by this remedy.
Apis Mellifica (Apis): It is useful when urticarial infections have a sudden onset with a widespread appearance of welts. Hives that spread all over the body and bed rashes can also be treated with this drug.
Hepar Sulphur (Hep): This drug is helpful in treating moist eruptions on skin folds and the joints. The skin in such cases is prone to suppuration (the process of pus forming) and becomes very sensitive. This can also be used in eczematous scalp and cases wherein the skin becomes very sensitive. Genital organs affected by boils can especially benefit from Hepar sulphur.
Caladium: It is most commonly used in case of asthmatics who suffer from rashes. This kind of rash alternates with the asthma attacks.
Medorrhinum: Babies having rashes around their anus (diaper rash) are generally recommended this medicine for the eruptions to subside.
Sulphur: This works well for rashes that are extremely itchy and feeling burning. You feel better when something cold is applied to the area. Your skin is rough, dry and peeling. You have blisters and fluid-filled bumps that exist within a patch of dark red skin. It may affect the left side of the body more often than the right, especially at points that bend and folds of the skin.
Psorinum: Psorinum is one of the most wonderful Homeopathic medicines for skin rash and itching in the bend of joints, for example the hollow of the knee or elbow. Homeopathic medicine Psorinum has shown the best results where itching is intolerable and the skin gets raw or may even start to bleed from intense and continuous scratching. So severe is the condition that the person often finds it hard to even sleep. In persons showing these vital signs, Psorinum has proved to be one of the most suitable Homeopathic medicines for skin rash and itching. Psorinum is also among the most effective Homeopathic medicines for skin ailments that get worse in winters. Along with the symptoms mentioned above, sensitivity to cold air may also be felt in some cases.
5160
people found this helpful
Shared 3 months ago • Featured Tip
Pregnancy is a major physiological process in a woman's body that increases the level of stress on both your body and immune system. Homeopathy is the most ideal form of medication that enables you to deal with the symptoms and complications of pregnancy. Homeopathic treatment has proven to be effective in treating severe ailments, including morning sickness, headaches, digestive ailments, muscle aches and other discomforts which are common in pregnancy. The usage of Homeopathic medicines during pregnancy is completely safe as it uses small amounts of active ingredients that enhance the natural abilities of your body to heal and cause general improvement.
When compared to the other conventional drugs, Homeopathy has no side effects and is non-addictive, hence safe.
Here are the common homeopathy medications which are used in pregnancy:
1. Aconite: This remedy calms extreme anxiety which is common in pregnancy
2. Arnica: This remedy heals the soft tissue damage and reduces swelling and bruising caused during the birth.
3. Bellis Perennis: This remedy is used when Arnica does not alleviate discomfort and it is considered to work effectively for sores and bruises, easing pelvic pain or abdominal tissue damage.
4. Caulophyllum: This remedy helps to tone up and strengthen the uterus and prepares the cervix for the birth. It is also used to induce contractions during child birth.
5. Cimicifuga: It is similar in action to Caulophyllum with a slight difference of producing coordinated contractions while alleviating the anxiety at the same time.
6. Gelsemium: Works excellently well for dysfunctional labor with failure to progress. This also helps calm anxiety that is felt while anticipating the birth.
7. Hypericum: This remedy soothes nerve pains which are usually common after a caesarian section or perineal tears and episiotomy.
8. Kali Carbonicum: It eases the pain of contractions that is mainly felt in the back, especially in case of posterior positioned babies.
9. Nux Vomica: Eases the contractions which are mainly felt in the back, extending to the buttocks and thighs.
10. Staphysagria: This enhances the healing process of incisions or lacerated injury. It alleviates mood swings, feelings of anger, resentment, disappointment which are generally felt by the mother post birth.
Homeopathy is a safer during and after child birth.
5088
people found this helpful
Shared 6 months ago • Featured Tip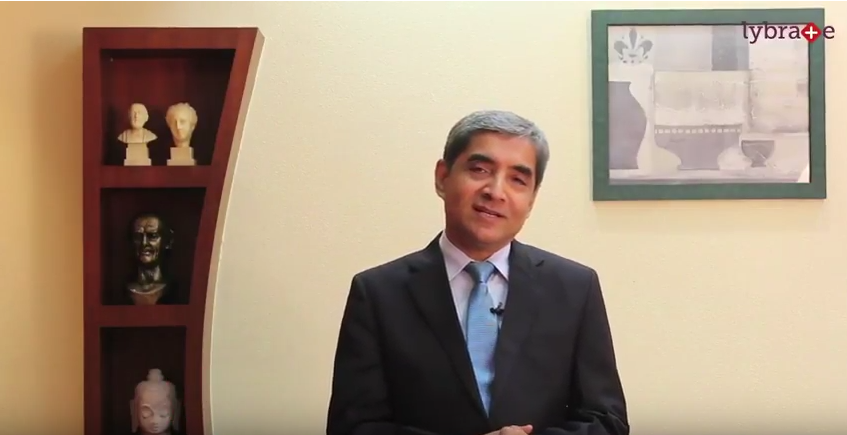 Hello!
My name is Dr. Rajesh Shah. I am founder and director of Life Force Homeopathy. We started Life Force somewhere in 1985 and in last 33 years we have been able to treat patients from across the world. Currently our operations are based in 180 countries and we have been treating cases which are little more difficult and little resistant to the regular line of treatment. When we talk about Homeopathy, it is very important that every educated person on this planet is well informed of the scope of Homeopathy for treatment of various diseases. Homeopathy is specially effective for more of chronic and recurring diseases. Of course homeopathy has great scope in the treatment of acute disease as well however homeopathy possibly is not so great for critical diseases such as microbial infection, heart attack or accidents etc. So coming back to the treatment of chronic and recurring diseases which is a huge segment in fact.
These are the diseases which tends to remain for weeks or months or years together. They are resistant to conventional treatment or any other form of treatment then homeopathy has to be thought of. Some of these diseases in this category are for example various forms of allergies, skin allergies, respiratory allergies, allergic dermatitis etc. They respond extremely well to homeopathy. The condition such as bronchial asthma, recurrent colds, recurring infections etc. they also respond extremely to homeopathy. A range of conditions called autoimmune diseases which could affect various parts of the body such as gastrointestinal tract, stomach, intestine where you have gastritis, ulcerative colitis, affecting the joints where you have rheumatoid arthritis including Spondylitis and so on and so forth.
Homeopathy has definite role to play in managing these diseases. Homeopathy is very popular in the treatment of skin diseases. A range of them in fact which may be named as for example- Psoriasis, urticaria, skin allergies, vitiligo etc. Homeopathy has to be considered extremely strong in the treatment of conditions affecting the children ranging from dyslexia, learning disorders, Autism, ADHD. These are the conditions with homeopathy is so effective and the children can be kept away from the frequent use of chemical based medicine. So likewise homeopathy is effective for almost 200- 300 different common diseases. For many of these diseases it's important that one examines, checks whether homeopathy has something to offer or not.
Homeopathy is not so good for certain critical conditions certain truly surgical conditions such as- hydrocele, hernia, cataract etc. Homeopathy is also not good for terminal cases of cancer or it is not good for coronary heart blockages and so on. So it is very important that the patient and the doctor have clarity about the scope of homeopathy as well as its limitation. To get treated at Life Force please visit our website Life Force Homeopathy or you could fix an appointment through Lybrate.
Thank you so much!
2
people found this helpful
View All Feed