About
Life Force is a world leader in homeopathic practice. Life Force is run globally by Life Force Molecules Pvt. Ltd globally and run by Homoeopathy India Pvt. Ltd. (HIPL) in India, under th...
...more
Life Force is a world leader in homeopathic practice. Life Force is run globally by Life Force Molecules Pvt. Ltd globally and run by Homoeopathy India Pvt. Ltd. (HIPL) in India, under the direct care of Dr. Rajesh Shah, M.D. and Dr. Rupal Shah, M.D., globally renowned homeopathy doctor couple. Life Force is amongst Asia's largest homeopathic clinics, currently treating patients from over 180+ countries (an established world record) with Online homeopathic treatment. Life Force would like to humbly take credit for being able to spread the benefit of homeopathic healing with the help of homeopathic medicines to thousands of families, all over the world. Life Force is working hard to augment the work base, as the task calls for spreading the message of homeopathy to people in every country, every city and every village across the globe. The organization is involved in the areas of global practice, international promotion of homeopathy treatment, education and research. Life Force has been actively involved in promoting homeopathy all over the world. People from over 170 countries have been reported to receive scientific information on the role of homeopathy in various diseases, through 20+ websites launched by Life Force giving insights into homeopathy and homeopathy treatment. Also, this is the first Indian clinic to start online homeopathic treatment.
Location
Photos (13)












View All Photos
Amenities
Parking
Credit Card
Online Appointments
Waiting Lounge
Reception
Ac Rooms
Network Hospital

No.411, Krushal Commercial Complex, Above Shoppers Stop, G.M. Road, Chembur

,

Mumbai
Get Directions

No.1-2, Dattani Nagar-2, S.V. Road, Near Lancelot, Opposite Kalyan Jewellers

,

Mumbai
Get Directions

No.42, Shanti Center, 4th Floor, Near Navaratna Restaurant, Plot No.70, Sec-17, Vashi

,

Navi Mumbai
Get Directions

G/52, Dheeraj Heritage Ground Floor, Near Milan Subway Signal, S.V. Road, Santacruz

,

Mumbai
Get Directions

No.8 - 9, Shreeji Arcade, Ground Floor, Almieda Road, Opposite Nitin Company, Panch Pakhadi

,

Thane
Get Directions

No.407, Morya Estate, Opposite Infinity Mall, Lokhandwala

,

Mumbai
Get Directions

No.112/113, A-Wing, Hallmark, Vasant Oscar Complex, LBS Marg, Nahur Village, Mulund

,

Mumbai
Get Directions

No.4/B, India House, Ground Floor, Shop No.2, Next To Vama Showroom, Dr. GR Deshmukh Marg, Pedder Road

,

Mumbai
Get Directions

Office No.14, 2nd Floor Commerce Avenue, Above P.N. Gadgil & Sons, Paud Road, Kothrud

,

Pune
Get Directions

No.31/6, Chambers Business Centre, 1st Floor, Keys Hotel Compound, Old Mumbai Pune High way

,

Pune
Get Directions

Sharda Ram Park, 2nd Floor, C-07, CTS No.37, Sasoon Road, Next To Courtyard Marriott, Opposite Ruby Hall Clinic

,

Pune
Get Directions
Doctor in Life Force Homeopathy

MD - Homeopathy, BHMS
Homeopath

BHMS, MD - Homeopathy
Homeopath









Specialities
Homeopathy
A natural alternative form of medicines, which efficiently treats various diseases
Reviews
Verified
Feb 24, 2018
Though I haven't started treatment for my son when I visited back in December but after consulting few well known doctors in Mumbai now I think finally I should go with Dr.Renuka as she gave me her honest opinion in my son's case and not over promising me for business purposes like the others I consulted with. It was quite a surprise that I found her on your website while sneaking around for few more doctors to consult for my son. Now I'm looking forward to meet her again and finally start a Homeopathy treatment for my son. And it was really surprising that she didn't charge me any fees for the consultation, I would be glad to invest any amount they propose for my son's treatment only for being honest about the case.
Harshal
May 10, 2017
I visited Life Force homeopathic for multiple problem including my uncontrollable diabetes inspire of taking allopathy treatment, I use to get server tingling numbness of legs making me sleepless at night taking vitamin injection also didnt help me. I continued for 3 years treatment now I am much better my assure level are normal thanks Life Force Homeopathic for changing my life for better. I will strongly recommend global homeopathic to all my friend and relatives. After starting medicine from Life Force Homeopathic gradually I stopped all my medicine and I am drastically improved.
Rajit
Jan 22, 2017
I am under treatment for diabetes, sleeplessness a hair loss , my overall experience has been good with doctor, has a listening ear, understanding too. I was explained all dosand dont before starting the medicine, medicines are very effective within 4 months of treatment. I was 90 percent better my sugar levels dropped. Staff is very co-operative and helpful. I have already recommended lot of people. Explanation of the health issue was good for a person who do not know much about health, Treatment satisfaction, special thanks for concentrating properly on one patient at a time
Ishani
Feb 1, 2017
I was suffering from knee joint pains since long time walking and daily activities were getting progressively difficult without taking painkillers ,drs had told me to reduce weight and get myself operated,on advise of my friend I visited Life Force in September and started treatment its been two months now and I am much better not been taking any painkillers able to my daily activities easily.homeopathy works thats what I have to say,will recommend my friends and family to visit and experience homeopathy at Life Force.
Chitra
Apr 28, 2017
Very patient and explains diagnosis to patient. Especially for patient who do not have a long history of using homeopathic medicine doctor is patient with the transition from allopathic to homeopathic without demanding an instant and complete shift over and instead builds trust and credibility for treatments over long term. Very happy & friendly Doctor. The treatment was very satisfying. All problem are gone. Great effect of medicine.
Baruni
May 2, 2017
Approach towards the patient is very unique and very friendly. First time in my life I have come across such a friendly, frank and team of doctor. Explains the problems very clearly and answers to all the questions and leaves you satisfied. I am happy I brought my daughter to Life Force. Though the treatment have just started I am confident that it will work and give a healthy life to my child.
Kshama
May 14, 2017
Understands you and your problems..I felt so comfortable as they gave me time to open my heart and tell them everthing about my health problems and sufferings..I got lot of positive wibes when I entered there clinic...They are not at all articulate and very humble...This was my first visit..I am looking for positive well being and I know I am in safer hands..
Saket
Mar 31, 2017
A polite and a professional team who know how to make the patient feel good. They said leave all your health issues on me and try to focus on your life and assured me that Ill be alright 100%. I cant say about the effectiveness of the treatment because I have jst started the medicine....lets see the results.
Aakash
Jan 16, 2017
Am totally satisfied with the treatment given, i have recovered from the ailments I was suffering from and have been relieved of all the discomfort I was going through. Thanks a lot and I have been and shall continue to recommend your services to all my friends and relatives.
Kanchan
Feb 17, 2017
I think my list of diseases were endless for which I came here. It goes without saying I have been saved of so much trouble and agony by Life Force. They are so patient with all his patients and the manner in which he treats so many patients its really commendable.
Bhakti
Apr 14, 2017
Life Force Homeopathy team is very friendly and polite I was getting positive vibes after meeting doctors. Yes my diagnosis explained to me in detail..i found doctors treatment very effective.....I will recommend Life Force treatment to my friends and family
Feed
Shared 1 month ago • Featured Tip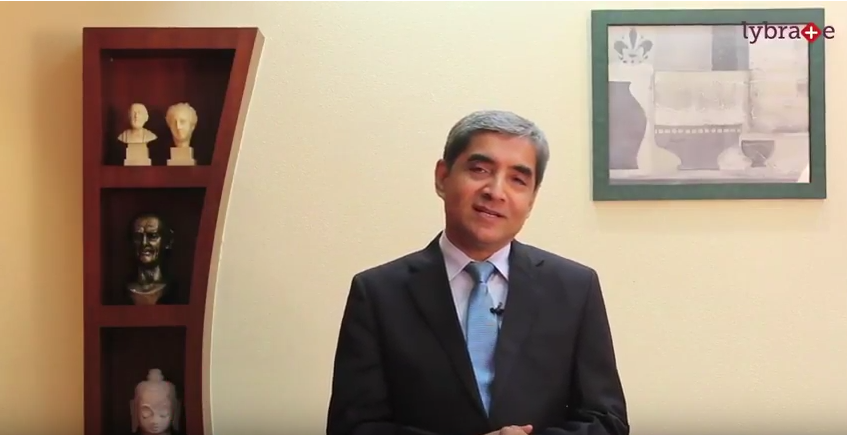 In the last 20 years , there has been tremendous development with respect to the scientific research done in homeopathy. Homeopathic medicines contain articles which have the capacity to treat various chronic diseases. Its important that one should be aware about the benefits of such treatment , so he is not deprived of the same.
Shared 1 month ago • Featured Tip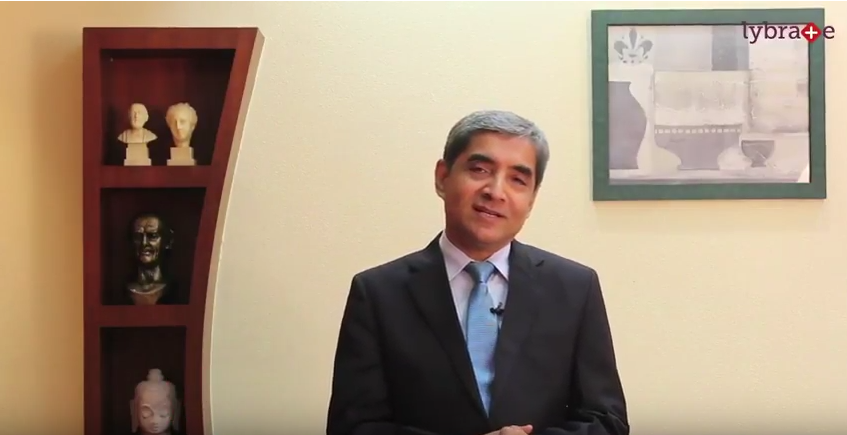 Homeopathy is very popular in treating such diseases and has to be considered extremely strong while treating chronic and recurrent diseases. Some of the diseases in this category are skin allergies , respiratory allergies . Auto-immune diseases can affect various parts of the body , including stomach , joints and so on . Hence its important that these are not taken lightly.
2
people found this helpful
Shared 2 months ago • Featured Tip
Psoriasis is a type of skin disease that usually gets worse with time if not treated properly. A patient suffering from psoriasis feels an urgent need to itch, which leads to bleeding due to excessive scratching. The skin starts to develop large patches of eruptions with white scaly formation on the surface of the skin.
What is Psoriasis?
When the skin cells start to grow too rapidly it results in a disorder called Psoriasis. This disease is long-term in nature and leads to silvery, thick, white or red patches on developing on the top of the skin. Generally, the skin cells grow at a slow rate and flakes off in about every four weeks. As the skin starts to shed the new cells replace the outer layers of skin. But in case of Psoriasis that new skin cell moves swiftly to the outer layers in matters of days than weeks. The new cells build up and form new patches called Plaques and usually appear on the scalp, hands, knees, elbows, and feet or lower back. Psoriasis is most common in adults, but children and teens may also suffer from this disorder.
Causes of Psoriasis
Psoriasis is an auto-immune condition. In this condition, the immune cells of the body start attacking the body's own skin cells. This leads to abnormally and fasts growth of skin cells. And, result in thick skin and intense shedding of cells. Psoriasis can be triggered by some factors such as Bacterial infection, viral, Stress, Smoking, Excessive alcohol and environment factors such as sunburn, chemical burns.
Symptoms of Psoriasis
Psoriasis symptoms can be different from person to person and may include one or more of the symptoms such as Small scaling spots, Red patches of skin covered with silvery scales, Dry and cracked skin, Swollen and stiff joints and Itching, burning or soreness.
Role of homeopathy in treating psoriasis
Psoriasis is not a disease that affects just the outer layer of the skin but the internal layers as well. Therefore, homeopathy aims at treating it from the root cause by stimulating the body's healing system and then trigger the healing action in the body. It further targets the genetic disposition of the individual and recreates an environment in the body for faster healing. Although, the medicines prescribed by the homeopathy are small in quantity, yet they are highly effective as they enter the body and slowly and steadily but effectively works at correcting the internal system of the body.
In case you have a concern or query you can always consult an expert & get answers to your questions!
1
person found this helpful
Shared 3 months ago • Featured Tip
Vitiligo is a disorder in which the skin starts losing its original color in the form of unequal shapes and sizes. This problem of skin pigmentation means that the melanocytes in the skin get damaged. This leads to the development of the white patches on the skin.
The hairs which grow on the affected area start losing their color and become gray. This problem also causes psychological disorders which related to appearance and many times, the adolescent's high dose of medications if this disorder develops in the visible areas like face, hands, arms or the feet. The adolescents start feeling embarrassed, depressed and worried about what the others might think of them and how they would react to seeing them.
Causes
Though the exact causes of vitiligo are not clear, the researchers assume that this disorder is just like an autoimmune disorder. This means that the pigmentation or the element which gives color to the skin get destroyed by the antibodies of the person's own body.
In some cases, it has also been observed that the initial stage of this disorder relates to an event which causes psychological stress to the person. People whose parents or other family members suffer from this disease are also likely to suffer from the same. This can be said that this disorder passes down the genes from generation to generation.
If people have suffered sunburns, rashes and other disorders related to the skin where the hair turns gray before the person turns thirty-five, are also some of the causes of this disease.
Role of homeopathy in treating Vitiligo
Homeopathy aims at treating the problem from the root, over a period of time yet in an effective manner. This field of medicine works at building the immunity of the patients and restore their health. As per homeopathy, it is important to understand the constitution of the patient before prescribing any type of medicine. Also, homeopathic medicines prescribed to an individual are related more to the constitution of the individual, the symptoms it is indicating and the overall psyche of the patient.
Further, it is required that the formation of the melanin in the body is improved, in order to treat the problem. Since all patients are different, thus they respond differently to the treatment provided. And, the course of the treatment can only be decided once the underlying root cause is determined. Homeopathy treatment goes beyond the general and medicinal aspects of the vitiligo treatment.
All these medicines listed above are only suggestive in nature and can change with the change in symptoms. Therefore one should only take homeopathic medicines as prescribed by the doctor.
In case you have a concern or query you can always consult an expert & get answers to your questions!
11
people found this helpful
Shared 4 months ago • Featured Tip
Eczema is term for a group of medical conditions that cause the skin to become inflamed or irritated. It is used with the term "Dermatitis" which means superficial inflammation of the skin that can be acute, chronic and recurring; can have a number of causes.
3
people found this helpful