About
W Pratiksha Hospital in Gurgaon, the flagship hospital of Pratiksha Group is a one-of-its-kind facility in Gurgaon that brings to you 25 years of experience in treating thousands of happy...
...more
W Pratiksha Hospital in Gurgaon, the flagship hospital of Pratiksha Group is a one-of-its-kind facility in Gurgaon that brings to you 25 years of experience in treating thousands of happy patients across multiple hospitals and clinics in India.
Location
Photos (16)
















View All Photos
Videos (5)
View All Videos
Amenities
Parking
Cafeteria
Online Appointments
Reception
Waiting Lounge
Ac Rooms
Credit Card
Ambulance
Emergency Service
Blood Bank
Network Hospital


Golf Course Extension Road, Sushant Lok-II, Sector-56

,

Gurgaon
Get Directions
Specialities
Gynaecology
A branch of medicine reserved especially for treating female conditions of the reproductive system
Pediatrics
Aim to offer the best form of childcare to infants and children up to 18 years
Internal Medicine
Deals with the careful understanding and treatment of adult diseases
Urology
Offers cumulative treatment of problems of the Urinary tract and male reproductive organs
Psychiatry
Offers specific care to patients with any kind of mental illness or behavioural disorders
Ophthalmology
Concerns itself with the treatment of diseases related to the eye
Cardiology
Aims to provide effective diagnosis and treatment related to cardiac and circulatory problems
Psychology
Deals with management of emotional and behavioural problems
Dermatology
Aims to deliver the highest quality of care to patients with skin disorders
Physiotherapy
Effectively treats physical injury or diseases through vigorous massages and exercises
Pulmonology
Offers specialized care in the treatment of pulmonary diseases and conditions
Ear-Nose-Throat (ENT)
Aims to offer special care to patients with conditions related to the ear, nose and throat
Gastroenterology
Offers qualitative care to patients suffering from stomach and intestine problems
General Surgery
Offers extensive care to patients suffering from abdomen related medical issues
Nephrology
Deals with the diagnosis and treatment of conditions affecting the kidneys
Orthopaedics
Concentrates on efficient treatment of injuries and problems of the musculoskeletal system
Dietitian/Nutritionist
Expertly offers advice in dietetics, including recommendations on planned diets to patients

Pediatric Surgery
General Physician
Aims to provide best quality care to patients with acute and chronic problems
Anesthesiology
Concentrates on preoperative medicine and the administration of anaesthetic drugs prior surgery
Endocrinology
Offers quality care to patients with medical problems related to the endocrine glands and hormones

Pain Management
Concerns itself with the effective diagnosis and management of various kinds of pains
Cosmetic/Plastic Surgery
Offers various surgical and non-surgical procedures to patients willing to enhance their appearance
Oncology
Offers high quality care to patients with tumours, especially those that are cancerous
Neurosurgery
Aims to deliver cumulative healthcare for disorders related to the brain and spinal cord
Neurology
Offers specialized healthcare to patients suffering from disorders of the nervous system
Reviews
Salmankhan
Apr 2, 2018
hi sir my name is SalmanKhan my problem is very small penis my age 26 I am first time check up reply message thank you
Deepak Thakkar
Feb 2, 2018
I found the answers provided by the Dr. Subhash Chandra Chanana to be caring, prompt and very helpful. Sir I have got blood test done all normal, as a senior doctor advice me to do sonography to check if there is PUS formation...it is clear there is NO PUS formation...they asked me to do 2 D test for Kawasaki...2 D reports are CLEAR...as the reports are clear, doctor has adviced us to wait for some days as they feel the lump could be a reaction of something which is not clear. He is asking me to wait for some days if the baby is eating well, playful and the growth of the baby is regular, we should not rush for biopsy. He is asking us to watch babies activity regularly and if there is anything unusual we will check. Request your opinion on this Sir.
Maruti
Jul 17, 2017
I thought it was something very normal, but then I realised the polycystic ovary synDrome is something else. I am so happy with the results of my treatment, that I will surely recommend Pallavi Vasal to anyone gladly. Both Pallavi Vasal and staff were very helpful. Even though my problem was very big, the entire experience of undergoing polycystic ovary synDrome treatment was very relaxing. W Pratiksha Hospital had all the amenities, a patient requires. No matter how critical be the situation, she is always very calm. I was in too much pain because of polycystic ovary synDrome, but even after consulting a number of doctors, I was not getting any relief. Pallavi Vasal has so much knowledge that for everything my family takes her reference.
Dr. Erum Naaz
Aug 2, 2018
Hello. I am a doctor myself. So its extremely overwhelming to compliment another Doctor. Dr. Rohan is one of the nicest, most polite, extremely understanding and reliable as a doctor. His genuine approach towards my mother made us believe in his treatment and judgement. His expertise in his profession is something that stands out the most. The Hospital staff at W Pratiksha hospital are extremely helpful and make sure you feel at home. Of course how can anyone just forget about his million dollar smile that greets you whenever he meets you, so you feel relaxed that from now on, everything is going to fall in place. Sir..thank u is a very small word compared to how good you take care of your patients.. Still... THANK YOU SO MUCH.
Radhika Chopra
Dec 23, 2017
I was beyond impressed with my experience at the doctors office. If you are looking for a doctor whose medical knowledge is encyclopedic,  treats the whole person, and takes the time to be caring even while maintaing a very efficient office, then Dr. Biplav Agarwal is someone you should consider visiting. Dr. Biplav Agarwal and his staff are all I could have hoped for in a medical practitioner. Dr Biplav Agarwal was really knowledgeable and made me feel comfortable throughout the appointment! I would highly recommend Him to all my friend circle. Doctor I have ever had that concentrated on wellness of the mind, body, and soul by understanding, sympathetic, private practice, and always accompanies his diagnosis.
Siddharth Ratra
Jun 20, 2018
I had an itching issue since an year and had consulted a couple of doctors but nothing helped. Upon visiting Dr Biplav, he immediately asked me to get a test done and he was right in hitting the bulls eye in the first go. The report was positive and he put me on a medication of 3 months. I followed everything he said and noted the improvement in my health dramatically. After 3 months I repeated the test and all reports are normal. He did an outstanding job. My sincere thanks to him. Not just this but he also treated my wife's eczema problem by giving her some tips in the general lifestyle and daily routine that we all follow. Simply amazing
Gunvansh
May 13, 2017
Atul Sharma is really like god send person. The overall outlook of the W - Pratiksha Hospital, Gurgaon was very nice. I am so happy that I chose this Dr.Atul Sharma for my treatment as now I am perfectly fine. Never thought I will suffer from something gastric problem like this. Many people gave very positive feedback for this Atul Sharma. With great ease Atul Sharma explained us the problem and how the treatment will be carried out. The entire W - Pratiksha Hospital, Gurgaon was spotlessly, clean. I have consulted so many doctors , but no one was able to solve my gastric problem.
Sakshi Mor
Jun 5, 2018
My skin around neck and upper back had started to pigment and it was disturbing as its natural progression would have been face. So I decided to go by practo reviews and visited Dr. Biplav. The meeting went by pretty smooth and doctor assured me that he'll be in touch with me throughout the medication, which was quite reassuring. To my surprise, the pigmentation vanished in a Week's time and so was my worry. One additional point is he prescribes generics and this could save us momey as well! All in all a consistently good experience.
Ahan
Jun 9, 2017
I thought it was something very normal, but then I realised it is diabetes. My previous experiences were not so good, but DR. Abhay Ahluwalia has completely changed my opinion as he is very helpful and humble. I have had therdiabetes from quite some time. Even in case of emergency, the staff is always willing to help. It's been more than a year now, and I have noticed considerable change in myself. The interior of the Columbia Asia Hospital - Palam Vihar was no nicely done. i have been better now.
Pia
Jan 13, 2017
I had lost hope, but the gynae problems treatment given by Pallavi Vasal has helped me regain my confidence. It was a bad case of gynae problems. The overall atmosphere in the W Pratiksha Hospital is very soothing. Pallavi Vasal has a very positive attitude towards all the patients. I read about the Pallavi Vasal on one of the social media platform. She definitely is aware about the latest and advanced ways to treat serious cases. W Pratiksha Hospital can handle all types of emergency cases.
Aviral
Aug 25, 2017
I was diagnosed with irregular periods. It has been quite some time that i was suffering from it. I'am almost on the path to recovery, Thanks to Dr Pallavi's perfect advice. The overall cleanliness in the Pratiksha Hospital was amazing. I read about her on one of the social media platform. My previous experiences were not so good, but she has completely changed my opinion as she is very helpful and humble. she has in depth knowledge and ensures that she explains the problem in detail.
Pratim
Jan 30, 2017
I was suffering from hyperthyroidism. I am so thankful to Dr Abhay Ahluwalia for giving me the best advice and I am now finally able to get back to my normal self. During the complete hyperthyroid treatment program he always supported and motivated me. He is a very practical doctor. Even after my treatment with my old doctor, I never felt so much relief, but he has treated my completely. The overall atmosphere in the Columbia Hospital is very soothing.
Mahak Goyal
Jul 27, 2018
I am suffering from vitiligo and consulted with Dr.Biplav as recommended by one of my relative. I must say he is the best because before consulting him I have consulted 2-3 doctors but they didn't gave me the reason of vitiligo But Dr.Biplav did all the things which is effective for me and told me to avoid certain foods and yeah I can see excellent progress and very much satisfied and will also recommend to others.
Shivani Sharma
Jun 9, 2018
In my opinion a doctor must always be ready to answer queries and address doubts of their patients very patiently and Dr.Biplav did just that.I was extremely skeptical before I started my treatments but I would say it was really a good decision to come to Dr.Biplav me and my daughter both are extremely happy with the services the staff is great and what's more it's pocket friendly too
Jia
Feb 23, 2017
I had a breast lump which i showed to my gynaec in Gurgaon but she ignored it. As it kept on increasing, I met Dr Khandelwal after a reading his blog. He suspected it to be cancerous and my worst fears came true when the biopsy report came out as positive. Fortunately, he picked it on time and I just required surgery& RT for the management on cancer. Thankful to Dr. Rohan Khandelwal
Sushant Chabra
Jul 16, 2016
She is One of the best Psychologist in Gurgaon. My married life was in deep trouble due to adjustment issues, difference of opinion, social status and acceptance. Me and my wife both got benefited immensely following her suggestion. Her relaxation, Psycho & Hypno therapies worked like a magic and changed us to a different couple altogether. I am really indebted to her.
Aradhana
May 6, 2017
I was shocked to experience the symptoms of thyroid disorders. Thanks to Dr Abhay for the thyroid disorders treatment he gave me has given brilliant results. My previous experiences were not so good, but Dr Abhay has completely changed my opinion as he is very helpful and humble. The guidance he gave me has helped me immensely with my situation.
Neha
May 18, 2018
I always had Inhibitions of visiting a dermatologist... Until I met and got my treatment done by Dr. Biplav. I followed his genuine advice and the results have been phenomenal. Not only he takes care of the treatment but I am impressed by the follow up as well! I am very happy and satisfied with the services and I keep coming back here.
Malvika
Oct 1, 2018
Dr. Biplav is all the good one looks for in a medical practitioner for his/her treatment or diagnosis. Having said that, one must visit him incase suffering with any concerned issues related to his practise. This Doctor hears you out! And helps you make amends to issues co-related to your ailment. Highly recommend this clinic/doctor.
Ahmad
Jun 29, 2017
MY premature child was suffering from ROP due to which I was quite depressed. BUt Dr Pallavi helped with this issue. She is one of the best physicians in city. She is quite knowledgeable gynaecologist. I owe her a big thank for the treatment she provided. My child is now normal. The ROP treatment benefitted to a great extent.
Devadarsana
Apr 25, 2017
As someone I knew, consulted Dr Reema Das and they referred us. She is one of the best physicians in city. Reema Das has so much knowledge that for everything my family takes her reference. she did my lasik surgery. The nurses at the Wellness Eye Center were really helpful. Her treatment suited me the best and now I am fine.
Sanat
Jul 14, 2017
I am so happy with the results of my thyroid treatment, that I will surely recommend Dr Abhay to anyone gladly. In the past i consulted so many doctors, but nobody was able to help me with my thyroid disorders, but he has helped me immensely. He is a very practical doctor. And I am quite benefitted with his treatment.
Feed
Shared 9 months ago • Featured Tip

MBBS, D.G.O, Fellowship in Minimal Access Surgery, Membership of Royal College of Obstetrics & Gynaecology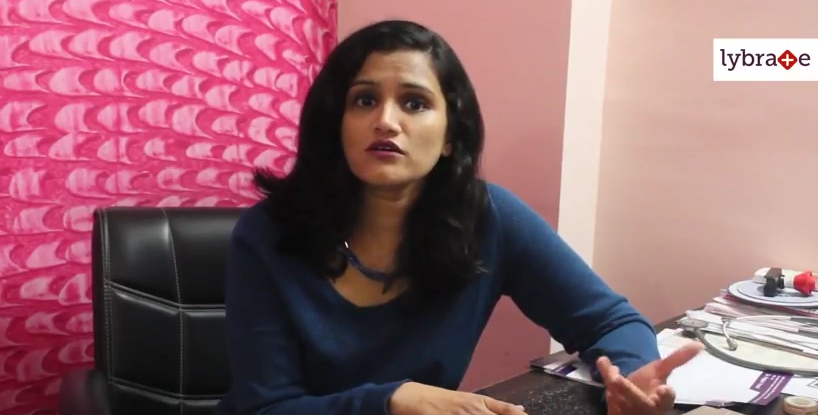 Hi friends, I am Dr Shakuntala Kumar I am practising obstetrician and gynaecologist at New Life Hospital Delhi and Fortis Hospital Shalimar Bagh. Today we will be discussing ovary commonly encountered problem name Polycystic Ovarian Syndrome. Are you suffering from problems like hair fall, excess facial and body hair, very-very oily skin along with acne, frequently encountered menstrual abnormalities or problems in periods of difficulty in becoming pregnant, chances are you may be suffering from the Polycystic ovarian syndrome. A polycystic ovarian syndrome is because of a hormonal imbalance namely the female hormones like estrogen and progestogen imbalance between the excess of male hormones happening in these women. These women also have insulin resistance in their body, leading to several other disorders like high blood pressure, diabetes and high cholesterol levels in their body. Friends because of a Polycystic ovarian syndrome is at the interplay of hormonal disbalance compounded with environmental factors, like the lifestyle of the person because of this there is a development of multiple eggs in the ovary rather than formation of one single egg. These small-small eggs coming up in the ovary do not allow a dominant egg to form because of which there is an ovulation or non-development of eggs. This is the main reason why these women face difficulty in conceiving and are facing several hormonal imbalances.
Now let us talk about the diagnosis of a polycystic ovarian syndrome, so friends just an ultrasound finding of multiple cysts in the ovary of these women is not the sole criteria. We have certain criteria because of which we diagnose Polycystic ovarian syndrome a woman will be having normal ovaries but suffering from PCOS, on the other hand, she may be having polycystic ovaries but she is in a normal lady. So the diagnosis depends on certain clinical and investigational and certain ultrasound findings of the women. Which is not one single criteria of polycystic ovaries coming up in the ultrasound. Coming to the treatment part of these women that treatment depends on the problem that is these women are facing but in the root cause of these problems lays the obesity part of these women. So the most important part of the treatment is weight loss and lifestyle management, so please listen to your doctor, when she is saying and requesting you to lose weight. That is possible through a healthy lifestyle, a healthy diet and workout plans. Secondly, if this woman is suffering from menstrual irregularities we will correct that by improving her lifestyle and by giving her certain drugs, if she is suffering from acne or excess body hair we will be giving certain drugs to tackle that, if she is suffering from anovulation or by that I mean difficulty in conceiving or becoming pregnant, we will be giving certain drugs to induce ovulation, this may require the intake of tablets or sometimes intake of certain injections. So friends polycystic ovarian syndrome is no longer an enigma, it can very much cure. The only thing that is required is you helping your doctor curing it by managing a very healthy lifestyle and through the drug that we prescribed you taking them diligently. Thank you very much.
2747
people found this helpful
Shared 10 months ago • Featured Tip

MBBS, D.G.O, Fellowship in Minimal Access Surgery, Membership of Royal College of Obstetrics & Gynaecology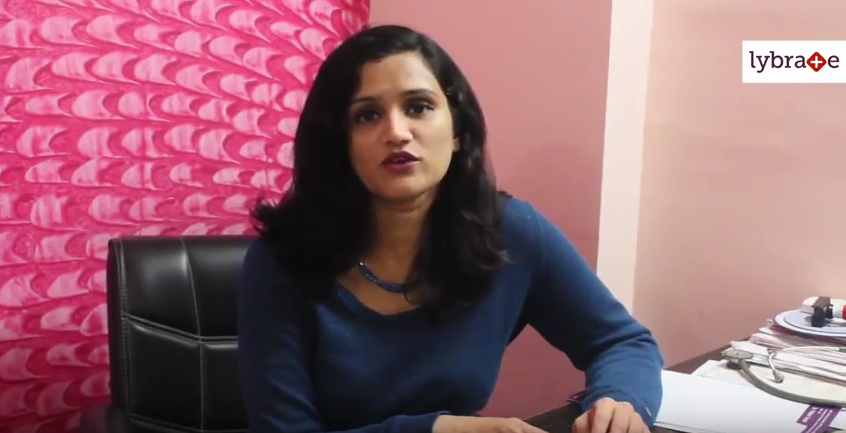 Hello, I am Dr Pallavi Vasal consultant Obstetrics and gynaecologist. Today I will be talking about abnormal uterine bleeding so, abnormal uterine bleeding is bleeding anywhere from the genital tract which is unusual. It can occur as in the form of spotting or bleeding before the periods or in between periods, after sex or it can be longer than a normal period, heavier than normal or if the bleeding is happening after menopause. If we divide the causes of abnormal uterine bleeding if we see young girls who have it as they started with the menstrual period. It usually because of trauma and any foreign body, irritation of the genital tract or an urine tract infection, but we have to be very careful about this sexual abuse, in young girls if it is happening, In adolescence during the teenage it can be during the first few years of the after the attaining the menstrual cycles it can happen in the first few years. This is because of the hormonal changes, which are happening in the girl's body. But in that case, also we need to rule out any kind of pregnancy, infection any bleeding disorders or any other medical illness. In the reproductive age, group pregnancy has to be ruled of first because that is the most common cause of the abnormal bleeding in the reproductive age group. Then it can be because of the abnormal gain in weight or sudden loss in weight, intake off or any hormones or in use of any contraceptive intrauterine contraceptive virus, in pre-menopause that is between the age of 40 to 50 years of age, it can be because of the Ovulatory dysfunction that means there they are changes in the hormones when the periods are about to end because of that the hormones they are dysregulated that lead to abnormal bleeding. It can be because of fibroid in the womb or it can be because of the increased thickness of the lining of the womb or the growth of the endometrial polyp. So pregnancy precancerous or the cancers of the cervic, so any kind of cancers this also needs to be taken care off. And in the postmenopause, so in the postmenopause it is very important to see if a lady has started bleeding again after attaining the menopause, this leads to being because we need to rule out cancer because it is very scary and if it is diagnosed at a very early stage it can be treated very nicely. The another most common cause in menopause age group is atrophic days, thinning of the lining of the vagina and the womb sometimes that leads to irregular bleeding or growth of polyp for fibroid or infection in the uterus that can also lead to abnormal bleeding in women who are menopause. Now the symptoms as we discussed the symptoms are like bleeding or spotting in between the periods, the periods are less than 26 days more than 35 days heavy bleeding or prolonged bleeding during the periods. As we go ahead you need to go to a gynaecologist get a general checkup done along with the abdominal examination and the internal examination and then usually ultrasound is very much required in these cases to rule out anything which can be treated by surgery or the treatment can be with the medicines. Now a couple of blood test like CBC, the complete blood count, the hormonal profile, the infection screen, the pregnancy test all these needs to be done. The treatment is based on the cause, if there is no significant pathology identified then hormonal correction is required and this is done with hormonal therapy, which can be oral, injectable or in the form of intrauterine contraceptive device or if there is a particular cause like fibroid or polyp, then that needs to be removed through the surgery. In menopause age group we advise endometrial biopsy even if there is nothing but significant in the ultrasound because we need to rule out cancer in a patient who has attained menopause but still are having periods. So the important things I would say is too young girls especially avoid taking an excess of hormones or you should maintain a healthy weight and healthy lifestyle and there is very much there is a very high intake of I pills and adolescent that should be avoided because they have screwed up your periods and leads to irregular bleeding. For further queries, you can talk to me or connect me through Lybrate.
3767
people found this helpful
Shared 11 months ago • Featured Tip

MBBS, D.G.O, Fellowship in Minimal Access Surgery, Membership of Royal College of Obstetrics & Gynaecology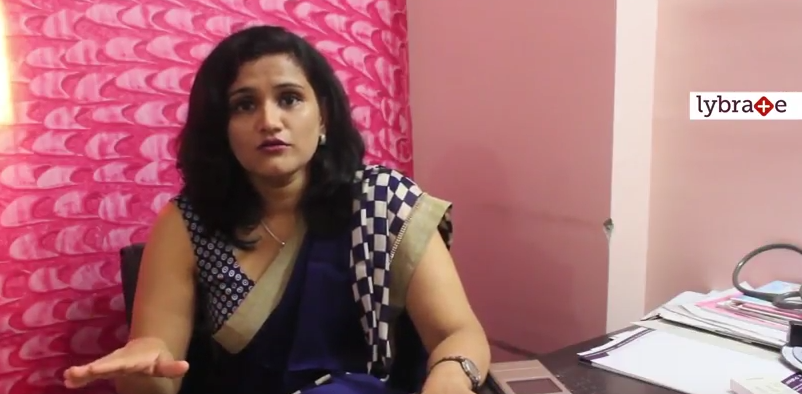 Hello, everyone, I am Dr Pallavi Vasal consultant of Obstetrics and Gynaecologist. Today I am discussing about pregnancy after the age of 35 years which is becoming fairly common nowadays and as the carrier orientation is increasing more and more women are conceiving after the age of 35. So, major concerns which arise after the age of 35 whether you are going to have a healthy baby or not and whether the pregnancy is going to be a smooth one or not. So what happens naturally is the egg production peeks at the age of 24 to 26 years and during this time the production of eggs is of very good quality but as the age increases there is a decline in the quality of the eggs as well as quantity of the eggs which are being produced in a female body. So there are issues which might arise because of it so what happens if we go for the risks in cases of the baby so what happens if the risk of down syndrome which is a congenital malformation rich is very closely link with the age of mother if the risk is one in 2000 at the age of 20years it increases to one in 350 at the age of 35 and further one in 100 at the age of 40years. So, with the increasing age of mother, there are chances of having a baby with Down syndrome. But nowadays we have excellent test and wonderful results we can expect with the levels of testing which are available nowadays like we go for double marker, quadruple marker even there is a test which is called Non-invasive prenatal test so that we can filter the baby cells from the mother cells and study than in detail whether the baby is having any abnormality or not.
All these are screening test and if needed further we can go for the confirmatory test like amniocentesis and coronary vessel tissue sample. Another thing with age is the doubt of having sugar during pregnancy, the problem with blood pressure developing during pregnancy but all these things come in to pregnancy only if you have the previous health has not been very good or if you have being diabetic or if you have already being hypertensive, then they put in a major issue otherwise they don't. So if you have a good health before pregnancy so there are high chances that you will have a healthy pregnancy even after the age of 35 years beyond this if you have any doubt you can consult me or you can consult me through Lybrate and you can book an appointment through Lybrate.
3237
people found this helpful
Shared 11 months ago • Featured Tip

MBBS, D.G.O, Fellowship in Minimal Access Surgery, Membership of Royal College of Obstetrics & Gynaecology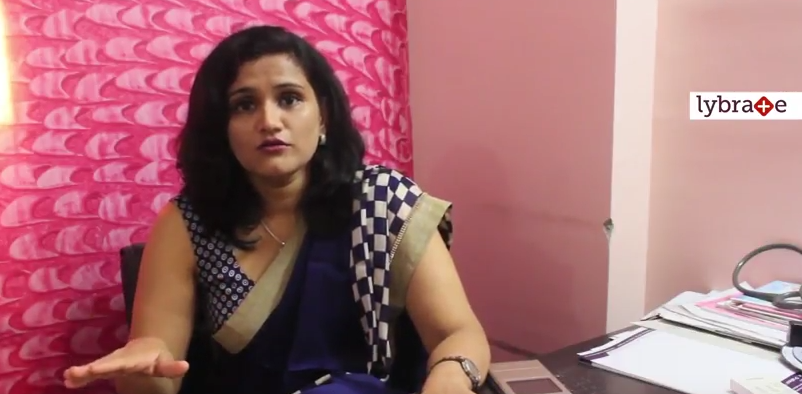 Hello everyone, I am DR. Pallavi Vasal, consultant of Obstetrics and Gynaecologist, working at Gurgaon. Today I will be discussing Tuberculosis in pregnancy. The class of patients which we deal with and the surrounding around is, we always think that tuberculosis is not that common in our class but it is not so. India has the largest number of cases of tuberculosis cases in the whole world, around 1 in 600. The incidence of tuberculosis in India is around 1 in 600 and in our country tuberculosis is still very prevalent. It is transmitted through respiratory droplets, though it is very important that you be very careful about your surroundings. Now during pregnancy, we are particularly discussing tuberculosis in pregnancy because during pregnancy your immunity comes down and because of this, you become most acceptable to any kind of infection and usually we catch an infection from the surrounding. So you need to be very careful about the workers you are hiring like your maid, your driver, your gardener, you need to screen them before you hire them because they are the ones who might be carrying tuberculosis. And if you screen them it will be helpful for you also and for them also. Untreated tuberculosis is the greater risk to the mother and the baby then does the drug have. So it is very important to screen and treat tuberculosis timely and quickly as soon as it is diagnosed. Most commonly the bacteria it affects the lungs otherwise it can affect the all the organs of the body. Now, when usually the symptoms of tuberculosis are like evening rise of temperature, loss of appetite, you don't feel hungry, despite being pregnant you start losing weight, crowning cough lasting for more than 3 weeks, generalised tiredness, breathlessness and nausea. What happens in pregnancy is the physiological changes which happen in pregnancy makes the diagnosis of tuberculosis during pregnancy a bit tricky. So it is usually based on your history then your sputum which is coming out that is examined at least 2 times and chest X-Ray can even be done in the pregnancy if you are in a high-risk category with the abdominal shielding so that the baby is unharmed. Now there is another test called tuberculosis PCR which is tested in your sputum, culture can also be sent. And there is one more test called GeneXpert which also tells us about the resistance of the tuberculosis bacteria.
The treatment of tuberculosis depends upon the intensity and the severity of the disease. It can vary from 6 months to 9 months depending upon your condition. Usually, most of the drugs can be safely taken during pregnancy even in the first trimester, except a couple of drugs like streptomycin which is not advisable to take in the first trimester of pregnancy. In India the incidents of drug-resistant tuberculosis are also increasing, so once you are tested positive you need to take a complete treatment otherwise there are high chances of relapse and you developing a multi-drug resistant TB, which is very difficult to treat. Once you diagnose with TB, it takes 2 to 3 weeks after the starting of the treatment for you to become non- infectious. Till that time you have to keep your hygiene very good and keep wearing a mask if you are having lung TB, wash your hands repeatedly, eat healthy food and get a lot of fresh air, so that in general your health remains very good. Now be regular with your visits to the gynaecologist and with the physician for the treatment of tuberculosis and for the treatment of pregnancy as well. As pregnancy advances, if the TB is treated properly, it doesn't cause much risk but there are chances of early labour, premature delivery and rarely the baby might also carry a form of TB which is known as congenital TB. But all these can be very well presented with the drug treatment if it is taken very timely and very efficient. So if you have any doubts regarding any of these issues then we can further. We can make an appointment through Lybrate or we can fix an appointment.
3614
people found this helpful
Shared 1 year ago • Featured Tip

MBBS, D.G.O, Fellowship in Minimal Access Surgery, Membership of Royal College of Obstetrics & Gynaecology
Infertility is a condition that refers to the inability to conceive, even after regularly having unprotected sex for a period of 6 months at least. In most cases, infertility may also refer to the biological inability of a person to contribute to the process of conception; or to a woman who is incapable of carrying a pregnancy to its full term.

There are several causes behind infertility; but taking the current lifestyle of the people into account, stress and a sedentary lifestyle are emerging as major factors behind this condition.

How do stress and a sedentary lifestyle cause infertility?

1. Stress: Stress is turning into a major cause of infertility, esp. in women. A research carried out by Emory University observed 16 women between their mid 20s-30s, with normal weights for a period of 6 months to come to this conclusion. It found out that each of these women did not get their periods for the 6 months under observation due to high amounts of cortisol (stress hormone) in their body. Each of these women had really hectic work lifestyles, which indicated that women with stressful jobs are at a higher risk of experiencing infertility due to stress.

In fact, both the partners, when going through a period of stress, are unable to conceive. However, during periods when they felt good, their chances of having a baby increased dramatically.

2. A Sedentary Lifestyle: Again, more of a risk factor for women than men.
Amongst women, a sedentary lifestyle during teenage causes hormonal imbalance and anovulatory cycles more commonly seen in PCOD (polycystic ovarian disorder - the development of multiple small cysts in the ovary) patients, which is a major cause for infertility.

As for men, those with a sedentary lifestyle generally tend to be overweight or obese, which can lead to low sperm quality. This, in turn, can significantly reduce a couple's chances of conceiving.
What can do you to prevent infertility?
1. Stay Active:
Acupressure, regular exercising, daily brisk walking, practicing yoga and
meditation
are some of the ways by which you can alleviate the problem of infertility. Each of these activities help in improving the flow of blood to your reproductive organs, which helps in the release of toxins from the body. They also help in enhancing the movement of the pelvic region and in reducing any type of inflammation and pain in the area, thereby increasing your chances of conceiving. The added benefit of practicing these is a significant reduction in your stress levels.
2. Eat Right:
Diet
too plays a major role. Certain foods are known to boost your
fertility
, while maintaining proper hormonal balance and reducing the chances of
miscarriage
. Foods like cold water fish, raw dairy, eggs, tomatoes and dark leafy greens among others should be a part of your daily diet. If you wish to discuss about any specific problem, you can consult a
Gynaecologist
.
5150
people found this helpful
Asked for male, 44 years old from Kolkata

MS - Orthopaedics, Fellowship in Adult Spine Surgery
Stop going on walks for few days, infact avoid all painful activities and use Volini gel two or three times a day. If doesn't improve consult an Orthopaedics surgeon.
1
person found this helpful
Shared 1 year ago • Featured Tip

MBBS, D.G.O, Fellowship in Minimal Access Surgery, Membership of Royal College of Obstetrics & Gynaecology
Good breast health is very necessary for a woman to avoid the risks of getting breast diseases, most particularly breast cancer. But there are some common mistakes most women make without knowing that they contribute to the threats of breast diseases. Read on to know which common habits may be bad for your breast health and what lifestyle alterations you can make to avoid them.

1. Not taking requisite care of your breasts with increasing age

The chances of developing diseases like breast cancer increase with age, especially as you enter the 40s and 50s. Most women don't consider their chronological age with requisite seriousness and this can expose them to higher risks of breast diseases. As you hit 40, you should sincerely make it a habit to get regular clinical exams to maintain proper breast health.

2. Not considering an annual mammogram

An x-ray of the breasts is known as a mammogram which is usually performed to detect premature symptoms of breast cancer. Studies reveal that a large number of women do not consider getting an annual mammogram done even after the age of 40. Experts are of the opinion that this can be threatening to your breast health as a delay of even a few months can result in developed and undetected breast cancer symptoms. So, it is recommended that after entering your 40s get a mammogram done after every year.

3. Not keeping track of your weight

According to researchers, women who have bmi (body mass index) more than 25 are considered obese and have greater chances of developing breast diseases in comparison to women having a balanced weight. The risk rises due to increase in the formation of oestrogen caused by the greater number of fat cells. Increased level of oestrogen is responsible for the growth of 'hormone-receptor-positive' type of breast cancer. You should try to eat healthy and regularly monitor your weight to avoid obesity.

4. Avoiding exercise
Avoiding exercise can have adverse effects on your breast health. Studies prove that women who exercise for about 4 to 7 hours every week have lower chances of developing breast diseases. This is due to the fact that regular workout ensures limited blood levels of the hormone 'insulin growth factor' which significantly influences the growth and behaviour of breast cells. So, start exercising from today to stay fit and maintain proper breast health.
5. Drinking too much alcohol
Regular consumption of alcohol increases risks of breast cancer as it causes damage to the DNA in cells. Moreover, it raises levels of oestrogen and other hormones responsible for triggering 'hormone-receptor-positive' breast cancer. You can avoid this risk by keeping your alcohol consumption to moderate levels and reserved for special occasions.
6. Exposing yourself to too many chemicals in the form of cosmetics
Most women use too many cosmetic products containing certain chemicals that increase their chances of developing breast diseases. This happens because often these chemicals tend to disturb the hormonal balance of the body by mimicking or blocking certain hormones.
In case you have a concern or query you can always consult an expert & get answers to your questions!
5082
people found this helpful
Shared 1 year ago • Featured Tip

MBBS, D.G.O, Fellowship in Minimal Access Surgery, Membership of Royal College of Obstetrics & Gynaecology
The question of whether or not a woman should work out or not when it is the time of the month is one that has been much talked about. Fluctuations in hormone levels that take place during the monthly cycle have a tremendous impact on the level of energy, stamina and the body's response to exercise. The likelihood of getting injured is also different during periods.

Exercising during your period has many positive impacts on the body. Each woman's ability to work out and her response to it are different and hence the workout routine you must adhere to can vary from person to person.

What are the benefits of working out during periods?
Exercising during periods can be effective in alleviating the symptoms that accompany your period at the time such as stress and anxiety.
Loss of body fluids through sweating while doing exercises significantly reduces bloating in the belly.
Exercising can also ensure that there is less cramping and heavy flow during periods.
Endorphins released during exercise functions as a natural painkiller for period pains.
What are the best ways of working out during periods?

Depending upon how your body responds to periods, suitable workout routines can vary from high-intensity training (hit) like running, cycling and heavy lifting to low intensity training (lit) like brisk walking and step aerobics.

Most women opt for light exercises during the first few days of the cycle and then gradually increase intensity, which is advisable for those who are not in the habit of regularly working out. Athletes and sportswomen who train all around the year take to high-intensity workouts that focus on core strengthening and cardio boost.

What exercises should be avoided during periods?

The only kind of workout that should be avoided during this time is yoga that involves any 'inverted pose' that requires a woman to perform partial or complete headstands. These poses negatively impact blood flow and can cause painful heavy bleeding.

Apart from that, when it comes to exercising during periods, the guideline is simple - if you can handle it, you should go ahead and do it. If you wish to discuss about any specific problem, you can consult a Gynaecologist.
5040
people found this helpful
Shared 1 year ago • Featured Tip

MBBS, D.G.O, Fellowship in Minimal Access Surgery, Membership of Royal College of Obstetrics & Gynaecology
There are certain glands in the vaginal walls and uterine cervix of a woman, which cleanse the vagina by producing a small amount of fluid. This clear or milky white coloured vaginal discharge is normal for a healthy woman if it doesn't smell unpleasant. But if you observe that the colour, consistency, odour or amount of your vaginal discharge differs from usual, it may indicate an infection or a disease.

Here are 6 common factors behind abnormal vaginal discharge.

1. Bacterial Vaginosis
Bacterial vaginosis is a medical condition characterised by agray discharge, which has a lingering fish-like odour. Moreover, if you experience irritation and burning sensation in the vagina, which is increased by intercourse, it's a strong indication of bacterial vaginosis.

2. Yeast Infection
It often happens that your vaginal area's natural bacterial balance is disturbed due to certain factors such as use of antibiotics, decreased immunity, stress, uncontrolled diabetes or consumption of excessive sugary foods. This results in yeast overgrowth in the vagina, known as simply yeast infection or candidiasis. It's characterised by a thick and whitish-grey discharge from the vagina.

3. Gonorrhoea
Caused by the bacteria Neisseria Gonorrhoea, this sexually transmitted disease (STD) is an infection, which causes vaginal discharge of an intense odour. Other symptoms of this disease include feeling of pain while urinating, chills, fever and irregular discharge of menstrual fluids. If left untreated, gonorrhoea can transform into a pelvic inflammatory disease and can even lead to infertility.

4. Genital Herpes
Genital herpes, a sexually transmitted disease (STD) that leads to formation of small watery blisters on the vaginal area, and causes irritation,
itching
and pain while having intercourse or urinating, may also be the cause of a vaginal discharge of watery texture.
5. Atrophic Vaginitis
After
menopause
, there's a considerable decrease in oestrogen levels of the body along with the occurrence of changes in tissues of the vaginal cavity. This medical condition, known as atrophic vaginitis, can lead to a watery vaginal discharge, which can sometimes get bloody. Some other symptoms of this disease are vaginal inflammation and thinning or atrophy of tissues.
6. Infected IUD
In some situations, it may happen that the intrauterine device (IUD- a form of contraceptive) inserted in the body of a woman can get infected. This results in a purulent discharge (pus) from the vagina. Getting the IUD removed as soon as possible is the best thing to be done in this situation. If you wish to discuss about any specific problem, you can consult a
Gynaecologist
.
4779
people found this helpful
View All Feed