About
Best Dental Treatment at Affordable price
...more
Best Dental Treatment at Affordable price
More about Dr. Goyal's Dental Care
Dr. Goyal's Dental Care is known for housing experienced Dentists. Dr. Premendra Goyal, a well-reputed Dentist, practices in Mumbai. Visit this medical health centre for Dentists recommended by 42 patients.
Timings
MON-SAT
10:00 AM - 01:00 PM
06:00 PM - 09:00 PM
Location
Shop No-30, Ashoka Palace, Below Ashoka General Hospital, Off Jitendra Road, Malad East
Malad East
Mumbai,
Maharashtra
-
400097

Get Directions
Photos (2)

Videos (8)
View All Videos
Doctor in Dr. Goyal's Dental Care

₹200 online
10:00 AM - 01:00 PM
06:00 PM - 09:00 PM
Services
Submit Feedback
Submit a review for Dr. Goyal's Dental Care
Your feedback matters!
Write a Review
Patient Review Highlights
"Well-reasoned"
2 reviews
"Helped me impr..."
2 reviews
"knowledgeable"
7 reviews
"Very helpful"
10 reviews
"Saved my life"
1 review
Reviews
Idaspati
Apr 3, 2017
I needed dental hygiene. Not only he is very calm and composed, but is also a very understanding doctor. During the complete dental hygiene program he always supported and motivated me. The atmosphere in the dr Goyal's Dental Care is always so positive and full of life. On the very first day he identified my problem. Someone from the office, referred us that Premendra Goyal. Thanks to him I am much better now.
Jaymee
May 3, 2017
During the complete gap closing program he always supported and motivated me. It's been so long, I have lost all hope, but then I met Premendra Goyal and I am hopeful again that I will be fine. I was shocked to experience the symptoms of gap closingThe overall atmosphere in the dr Goyal's Dental Care is very soothing. Premendra Goyal has a very positive attitude towards all the patients.
Romir
Jun 1, 2017
i took dental check-ups. My previous experiences were not so good, but Premendra Goyal has completely changed my opinion as he is very helpful and humble. So many doctors I consulted, but hertreatment was the best. Even though Premendra Goyal is not from our city, he is still very famous, so we consulted him. The facilities available in the dr Goyals Dental Care are very nice.
Chanchala
Apr 8, 2017
All of sudden I developed this tooth pain and didn't know what to do. One of my friends recommended Dr PremchanDra , a known and knowledgeable dentist in Mumbai. He is not just friendly, but also is very motivating. He gave me root canal treatment which benefitted me to great extent. I feel so great after the completion of treatment.
Abjayoni
Apr 5, 2017
I thank Dr PremenDra for the root canal treatment he provided. I must say that the Dental Care clinic has all the amenities which patient requires. He is a well knowledgeable and experienced dentist and I am quite benefitted with his root canal treatment.
Kunshi
Aug 25, 2017
Thanks to Dr PrechanDra for providing me the best suitable tips for keeping my teeths healthy. I follow his guidance and my consition has improved to great extent. I must say that he is well knowledgeable in the field of dentistry.
Amaanya
Apr 4, 2017
I was embarassed about my stained teeths. I consulted Dr PremenDra. I must say that he is very sweet doctor and listens to patient's problem. The treatment he provided benefitted me alot. I thank him for the treatmnet he offered.
User
Dec 30, 2014
Dr. Goyal is a dedicated doctor, very compassionate and very caring. The dental care of our entire family is under his care for the last more than fifteen years.
Samara
May 30, 2017
I took dental care treatment with Dr. Premendra Goyal at herclinic in mumbai. I loved herservices and the way he treated me.
Amit Srivastava
Aug 15, 2018
I found the answers provided by the Dr. Premendra Goyal to be very helpful. Gr8 Advice doctor.
Yash
Aug 27, 2018
doctor is very well experience,and gave me proper treatment
User
Jan 15, 2015
Truly Professional, Guide properly, dedicated to his work.
User
Jul 7, 2015
TRULY AMAZING AND VERY CARING IS A PERFECT DENTIST
Sonu
Dec 20, 2016
Excellent dr
Feed
Is the taste of ice cream or a sip of hot coffee sometimes painful experience for you? Does brushing or flossing make you wince occasionally? If so, you may have sensitive teeth.
Possible causes include:
Fractured teeth
Worn fillings
Gum disease
Worn tooth enamel
Exposed tooth root
In healthy teeth, a layer of enamel protects the crowns of your teeth—the part above the gum line. Under the gum line, a layer called cementum protects the tooth root. Underneath both the enamel and the cementum is dentin.
Dentin is less dense than enamel and cementum and contains microscopic tubules (small hollow tubes or canals). When dentin loses its protective covering of enamel or cementum these tubules allow heat and cold or acidic or sticky foods to reach the nerves and cells inside the tooth. Dentin may also be exposed when gums recede. The result can be hypersensitivity.
Sensitive teeth can be treated. The type of treatment will depend on what is causing the sensitivity. Your dentist may suggest one of a variety of treatments:
Desensitizing toothpaste. This contains compounds that help block transmission of sensation from the tooth surface to the nerve, and usually requires several applications before the sensitivity is reduced.
Fluoride gel. An in-office technique which strengthens tooth enamel and reduces the transmission of sensations.
A crown, inlay or bonding. These may be used to correct a flaw or decay that results in sensitivity.
Surgical gum graft. If gum tissue has been lost from the root, this will protect the root and reduce sensitivity.
Root canal. If sensitivity is severe and persistent and cannot be treated by other means, your dentist may recommend this treatment to eliminate the problem.
Proper oral hygiene is the key to preventing sensitive-tooth pain. Ask your dentist if you have any questions about your daily oral hygiene routine or concerns about tooth sensitivity.
7
people found this helpful
Hello! There seems to be some communication gap between the dentist you visited and yourself. If there is tartar it can surely be removed by a professional cleaning of your teeth. Please visit a dentist again and understand clearly what the issue is.
1
person found this helpful
The appearance of the milk teeth is one of the most awaited landmarks in a child's life. The first teeth to erupt are usually the lower front teeth during 6 to 8 months of life, and the last milk tooth to fall off is at 12 to 14 years of age. The playful nature of teeth, difficulty to make them maintain good oral hygiene, and the food habits put the children at increased risk of dental disease. Very often, because they are in place for a shorter duration, parents tend to ignore decay in the milk teeth. But whether it is decay or gum disease or broken teeth, it is important to immediately treat them.
Listed below are some functions that milk teeth play-
Eating - They may be exerting slightly lesser force than the bigger permanent teeth, but they still play a significant role in chewing and digestion. Children with weak, missing, or decayed molars have poor nutrition and food habits due to their inability to chew food well.
Esthetics - A child with a good set of teeth and an open smile is loved by all. This adds not just to the beauty of the child but also to his self-worth and self-esteem. These children feel more confident and are more social.
Speech development - A good set of teeth are essential for the child's speech development. Improper spacing between teeth or lost tooth not replaced can lead to speech issues.
Space Maintenance - In addition to the above functions, the milk teeth also help to preserve and "maintain" the space that is required for the permanent teeth. As the permanent tooth nears eruption,the roots of the the milk tooth, gets resorbed,the tooth becomes mobile, and finally falls off.
In cases where the primary tooth was lost and not replaced, the space may be reduced due to movement of the adjacent and opposing tooth into this space. Given the above reasons, it is very important to take good care of the primary or milk or deciduous teeth. Some simple things to do would be:
In the very early stages, before regular dental care can begin, the teeth can be wiped off with a gauze wrapped on the finger.
By the first year of life, brushing should be introduced along with rinsing after each meal.
A biannual visit to the dentist for oral prophylaxis with regular cleaning should be started by first year of life.
If the dentist identifies the child to be prone to decay, fluoride application and/or pit and fissure sealants should be used. These are sufficient reasons to take care of the primary teeth, which play a very important role.
In case you have a concern or query you can always consult an expert & get answers to your questions!
3
people found this helpful
A root canal is a treatment to repair and save a badly damaged or infected tooth. The procedure involves removing the damaged area of the tooth (the pulp), cleaning and disinfecting it and then filling and sealing it. The common causes affecting the pulp are a cracked tooth, a deep cavity, repeated dental treatment to the tooth or trauma. The term "root canal" comes from cleaning of the canals inside the tooth's root. Millions of teeth are treated and saved each year with root canal, or endodontic, treatment. Learn more about root canal treatment and how it can relieve your tooth pain and save your smile.
The Procedure-
A root canal procedure begins with an X-ray to determine the shape of the root canals and whether the infection has spread to the adjoining bone.
Local anesthesia is then administered to numb the affected area.
A rubber sheet is then placed around the tooth to keep the area and prevent it from the saliva.
A hole is then drilled in the affected tooth, following which the decayed pulp and nerve tissues are removed.
The removal is done by using root canal files which are inserted into the hole and then used to scrape and scrub the insides of the tooth.
After the scraping, water is used to clean and flush out the debris.
After the tooth is cleaned, it is sealed after administering medications to prevent infection.
The sealing process involves filling the inner portion of the teeth by a rubber based compound and a sealer paste.
Modern endodontic treatment is very similar to having a routine filling and usually can be completed in one or two appointments, depending on the condition of your tooth and your personal circumstances. You can expect a comfortable experience during and after your appointment. Saving the natural tooth with root canal treatment has many advantages:
Efficient chewing
Normal biting force and sensation
Natural appearance
Protects other teeth from excessive wear or strain
Post-treatment:
Once the surgery is done, the tooth may become sensitive due to inflammation of the tissues for the first few days.
It is advised to avoid any chewing by the affected teeth as it can slow down the repair process. You can brush and floss your teeth regularly.
In case you have a concern or query you can always consult an expert & get answers to your questions!
4882
people found this helpful
A thin layer of material placed over a tooth to protect its surface or improves its appearance is known as veneer. Dental veneers are a popular treatment for transforming your smile's overall appearance. Placement of dental veneers can dramatically improve your smile and appearance. Most people believe that veneers are a single treatment when there are actually many types of veneer you can avail.
Types-
Some common types of veneers include—
Composite Veneers: Composite veneers are more commonly done. These are adjusted and sculpted during the dentist appointment. Cracked or chipped tooth, small cosmetic problems are usually fixed with composite veneers.

Porcelain Veneers: Porcelain veneers are expensive, but the effect they have on your smile is worth every penny. Porcelain veneer treatment involves multiple trips to the dentist's office. They are stain-resistant and are more durable than other veneers.
Types of Dental Problems That Veneers Fix-
Veneers are routinely used to fix:
Teeth that are discolored -- either because of root canal treatment; stains from tetracycline or other drugs, excessive fluoride or other causes; or the presence of large resin fillings that have discolored the tooth
Teeth that are worn down
Teeth that are chipped or broken
Teeth that are misaligned, uneven, or irregularly shaped (for example, have craters or bulges in them)
Teeth with gaps between them (to close the space between these teeth)
Advantages-
The advantages of veneers are as follows:
They give a natural appearance to your teeth.

The tissues of the gum can tolerate porcelain well.

Porcelain veneers are resistant to stains.

The porcelain colour can be chosen to make dark teeth appear whiter.

Veneers offer a traditional approach in transforming the shape and colour of a tooth; they don't normally require the intensive shaping before the procedure, like dental crowns do.

Veneers offer an aesthetic dental substitute.
In case you have a concern or query you can always consult an expert & get answers to your questions!
4854
people found this helpful
Teeth may be lost due to various reasons - decay, periodontal disease, age, trauma, etc. Whatever the reason, losing a tooth causes some side effects, as noted below:
Reduced chewing efficiency, thereby affecting nutrition
Aesthetics, more effect if front teeth are lost
Structural support to the face - puckering can happen
Overall nutrition affected
For someone who has lost a tooth or teeth, dentures are a boon. There are various options for people, and choice can be made based on economic, cosmetic, and overall health conditions.
Options:
Partial/complete: If only one or few teeth are being replaced, it is a partial denture. This can be fixed or removable. In case of old age or trauma where all teeth are lost, a complete denture would be in order. In most cases, this is a removable denture.
Fixed dentures/Removable dentures: Depending on whether the denture is fixed in the mouth or can be removed when not in use.
Metal or ceramic or combination: In some cases, for aesthetic or economic reasons, the patient can decide to go for a metallic fixed partial denture. The fabricated crowns will have a metallic surface but is acceptable given the strength, especially in posterior teeth, which take a heavy mastication load.
In cases of front teeth loss, the denture should almost always be a ceramic one, especially for cosmetic reasons. If the person cannot afford, a removable denture can be done.
The optimal denture should be chosen based on a number of factors including the functional and aesthetic expectations.
Caring for dentures: It depends on the types of dentures you choose.
Fixed dentures: This requires religious brushing, flossing or interdental brushing, and rinsing. The edges of the denture can put pressure on the gums and cause irritation, this needs to be watched for.
Removable dentures:
Clean the dentures after every meal
Be careful when handling them to avoid fall and breakage
Handle the clasps with care, altered clasps may not fit properly
Clean the bone and gums around the denture after each meal
Soak the dentures overnight in water or a denture-soaking solution
Avoid soaking it in hot water, can lead to warping of the denture plate
Avoid hard brushing of the dentures
With any denture in the mouth, visit the dentist regularly every 6 months to keep a constant vigil on your overall dental health. Ill-fitting dentures, especially, need to be corrected immediately as they can lead to irritation, ulcers, and even infections.
With these small precautions, the denture can function to its optimal level and serve as a good replacement of the lost tooth. In case you have a concern or query you can always consult an expert & get answers to your questions!
5036
people found this helpful
If you are advised to wear braces, it could be due to crooked / improperly positioned teeth which are not cosmetically pleasing or are not very efficiently chewing the food. Today, there is a big variety of braces available to correct the problems. Although all braces serve a similar purpose, but not all braces are suitable for everyone. Here, I am trying to explain some of the types of braces available, which will help you in a better understanding of braces.
Metal braces: These braces are placed in the outer side of the teeth . A wire is then placed in the brackets which helps in realigning your teeth. This wire needs to be replaced from time to time with other wires usually the wires are replaced in 4 to 6 weeks. This type of braces are the most are the most affordable of the lot and thereby the most common choice.
Ceramic braces: These types of braces are very similar to the metal braces in terms of functionality. The advantage of ceramic braces is that they resemble the colour of the teeth and are less noticeable. These braces are costlier than their metal counterpart and take a longer time to mount. One common complaint about these braces is that they become yellowish over time. It is therefore very important to clean your teeth properly on a daily basis.
Lingual braces: Lingual braces mounted at the back of the teeth. As a result, these braces are hardly visible. They are typically recommended to those whose teeth are not very crooked and the amount of teeth straightening required is very less. These braces are ideal for those patients who require an orthodontic device for a long time. They require very good oral hygiene and are also expensive when compared to other braces.
Damon braces / Self-ligating braces: Damon braces can be mounted on any patient who is fit to get for regular braces. These braces do not require any extra attachment for holding the wire in place. The wire can straight away pass through the brackets making the treatment time shorter by a good six months or so. The healing process tends to be faster with these braces and is one of the easier ones to mount onto the teeth.
They are costing almost close to the cost of the lingual braces. These details are to give you a broad overview of the types of fixed braces available. Your orthodontist will be able to discuss the pros and cons of each after analysing the changes needed and desired. In case you have a concern or query you can always consult an expert & get answers to your questions!
4435
people found this helpful
Maintaining good oral hygiene is the key for enhanced gum and dental health. Tooth erosion is characterised by decay of the outer and inner parts of the teeth. It occurs when certain sugar containing foods such as milk, candy and cakes leave behind residual quantities, thus causing small food particles to get stuck to and remain in the teeth. These are then digested by the bacteria in the mouth and converted to acids. The acids in combination with saliva form a layer called plaque that causes tooth erosion.
To prevent tooth erosion, you can employ these simple methods:
Regular flossing: Flossing is an often neglected aspect of dental hygiene. Flossing helps in removing food residues stuck between the teeth that your toothbrush cannot clean. Use proper technique while flossing as improper technique can damage your gums.
Brushing twice a day: You should brush at least twice a day with toothpaste that contains fluoride. If possible, brush regularly after eating a meal.
Eat well balanced meals: Eat well balanced meals for your gums to receive proper nourishment. Include plenty of fruits and vegetables in your diet as they are rich in antioxidants and vitamins. These antioxidants and vitamins help maintain overall gum and dental health.
Fluoridated water: Drink fluoridated water, as it helps in preventing tooth erosion.
Use Mouthwash regularly: Use an antiseptic mouthwash to keep your mouth bacteria free. Bacteria in your mouth can lead to rapid tooth erosion.
Rinse your mouth: Rinse your mouth with water after every meal. Rinsing helps in removing food particles from your mouth that may contribute to tooth erosion.
Avoid junk food: Avoid snacking on junk foods as they contain hidden sugars that can increase your risks of tooth erosion. Avoid sugar based drinks as they can harm your teeth and cause cavities.
Dental sealants: A sealant is a coating that is applied on the tooth to prevent it from getting affected by plaque. They usually last for 8-10 years after which they need to be replaced.
Visit the dentist regularly: Visit the dentist on a regular basis for check-ups as any underlying issue that can create potential problems in the future may need to be resolved.
In case you have a concern or query you can always consult an expert & get answers to your questions!
4937
people found this helpful
Wisdom teeth are known to be the final molars to grow out and complete the set of permanent teeth. They generally start to erupt during the late teens or the beginning of the twenties.
In case of some people there is a possibility that the wisdom teeth never erupt, while others may even grow four and more wisdom teeth.
Do all wisdom teeth create dental problems?
No. If a wisdom tooth has completely erupted through the gum and tissue, without actually harming the teeth next to it, it does not require to be extracted. But, this is only if the individual is able to clean and brush it thoroughly. The wisdom teeth should be properly examined and dental care is necessary to prevent any complications.
When do wisdom teeth need extraction?
Proper oral care of the teeth will keep them healthy and clean. But there may arise a situation in which the removal of the wisdom teeth is quite necessary-
1. In certain cases, the wisdom tooth may erupt at a weird angle, compromising the teeth next to it. This may make it difficult to clean the teeth thoroughly, thus resulting in the onset of bacterial growth and periodontal disease. In this case, the wisdom teeth should be removed as soon as possible.
2. While the wisdom teeth grows out, it may happen that there is not enough space for it to grow properly. As a result the adjacent teeth may face pressure due to crowded teeth, leading to headaches, toothaches and jaw pain. It is best that the wisdom teeth is extracted in this situation.
3. In case a wisdom tooth develops a cavity, it should be extracted.
4. An impacted wisdom tooth, that is, if it has only partially grown out of the tissue, should also be extracted before it can cause serious complications.
In case you have a concern or query you can always consult an expert & get answers to your questions!
4430
people found this helpful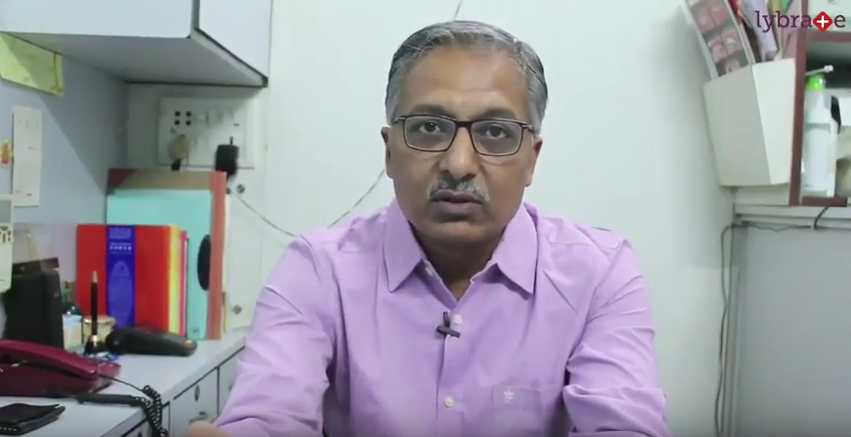 Hi friends!
This is Dr.Premendra Goyal. I'm dentist from Mumbai.
Had some of the other time everyone may be directly or indirectly have known about Dental Crown. Now when you visit a dentist every one gives you a choice. This is a crown, this is a crown, and this is a material available and creating to lot of confusion. Mind you be very sure whatever your dentist is suggesting, may it be a 1000 rupees cap or 10,000 rupees cap, may it be a white color or a metal cap. They are not bad for you in any way. The broad choices available for dental crowns are metal crowns; which are something called white metal, they probably look more like steel. Then there are something called as porcelain fused to metal crowns; where a thin metal shell are is covered by ceramic which is a tooth color material which matches your tooth very well. In nowadays we have a something called as zirconia or metal free crowns which are very aesthetic, which look very lifelike your natural teeth. Now as we progress from a simple metal crown to a complicated zirconia crown which are fabricated using advance technology over CAD/CAM, total computerization, the cost factor increases. But so does the cosmetic value, maybe the life and sometimes some companies do offer long-term warranties on those caps. But believe me you start with a metal cap , they may look like steel but by far if you ask me they become the best choice of a cap today, because there are single piece metal casting. But again yes, they have a big drawback of having a steel like color so they are not acceptable today. The second choice as I said Porcelain fused to metal, they are very good they look like life-like again but the only drawback is over a period of time they create a black margin near the gum that is due to the tattooing effect due to the metal inside. Now thirdly you have those metal free zirconia crowns which actually look like your actual teeth. To express them in words is difficult because you need to actually feel them, you need to see, next to your natural teeth you hardly make out the difference. So when going for dental crowns please don't be confused, go according to your budget and the aesthetic zone which demands what sort of crown you want. But by far be very sure whatever your dentist is suggesting is not going to harm you in any way.
Be happy, be healthy, keep smiling. Thank you! For more information you can contact us via Lybrate. Thank you!
4317
people found this helpful
View All Feed
Near By Clinics