About
We like to think that we are an extraordinary practice that is all about you - your potential, your comfort, your health, and your individuality. You are important to us and we strive to ...
...more
We like to think that we are an extraordinary practice that is all about you - your potential, your comfort, your health, and your individuality. You are important to us and we strive to help you in every and any way that we can.
More about Indraprastha Apollo Hospitals
Indraprastha Apollo Hospitals is known for housing experienced Pulmonologists. Dr. Nikhil Modi, a well-reputed Pulmonologist, practices in Delhi. Visit this medical health centre for Pulmonologists recommended by 95 patients.
Timings
Location
Sarita Vihar, Delhi Mathura Road
Sarita Vihar
Delhi,
Delhi
-
110076

Get Directions
Photos (2)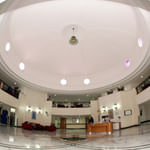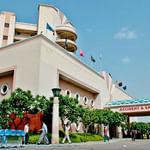 Videos (3)
Doctor in Indraprastha Apollo Hospitals

Services
Submit Feedback
Submit a review for Indraprastha Apollo Hospitals
Your feedback matters!
Write a Review
Patient Review Highlights
"knowledgeable"
2 reviews
"Very helpful"
4 reviews
Reviews
Kalyan
May 18, 2017
I was facing problem with sleeping. Dr is not just friendly, but also is very motivating. Even after my treatmentwith my old doctor, I never felt so much relief, but Nikhil Modi has treated my completely. I was admitted to the Indraprastha Apollo Hospitals in case of emergency, but not once did any of the nurses panicked. I had lost hope, but treatment given by Nikhil Modi has helped me regain my confidence.
Kalyan
May 18, 2017
I was facing problem with sleeping. Dr is not just friendly, but also is very helpful motivating. Even after my treatmentwith my old doctor, I never felt so much relief, but Nikhil Modi has treated my completely. I was admitted to the Indraprastha Apollo Hospitals in case of emergency, but not once did any of the nurses panicked. I had lost hope, but treatment given by Nikhil Modi has helped me regain my confidence.
Gori
Jun 19, 2017
Even though I was fit and fine,suddenly I sufferred from cold and coughing which continued till long. I became quite worried and I chose to consult Dr Nikhil. He is one of the known pulmonologist in the city. He is very talented and seasoned doctor. Even though my problem was very big, but he handled my case with great ease. His treatment suited me the best and now I am completely fine.
Eshani
May 3, 2017
I am almost normal myself, post the treatment and for that Dr Nikhil Modi is the reason. I had lost hope, but the oxygen therapy given by him has helped me regain my confidence. I must say the hygiene was maintained very nicely in the InDraprastha Apollo Hospitals. He definitely is aware about the latest and advanced ways to treat serious cases.
Amrapali
May 17, 2017
I was shocked to experience the symptoms of sleeping problem. I am so happy that I chose Dr Nikhil Modi for my treatment as now I am perfectly fine. In the very first sitting, she clearly told us the problem and the what the treatment procedure will be in future.The overall cleanliness in the InDraprastha Hospitals was amazing.
Amaira
Jul 30, 2017
I was tired of this snezing problem as I had been suffering from this quite long. Thanks to Dr Nikhil for the sneezing treatment he gave me has given brilliant results. He treated me very patiently and I am happy with the results. He prescribed me limited number of medicines and I am back to normal self post the treatment.
Hemani
May 16, 2017
I was suffering from breathing issue and cough cold issue since long for which I was looking for an experienced pulmonologist. Dr Nikhil Modi helped me alot. I am glad that I visited herclinic for the treatment. He provided me the critical care after which I feel much better.
Gopesh
Mar 23, 2017
I was having very bad thoughts regarding my asthma.With great ease dr Nikhil Modi explained me the problem and how the treatment will be carried out.Thanks to him I am totally satisfied with the results. he can be consulted at Indraprastha Apollo Hospitals in Delhi NCR.
Ankit Kumar
Apr 16, 2018
The experience is too Good and effective
Feed
Shared 2 months ago • Featured Tip
Tuberculosis is a highly infectious and potentially fatal disease which primarily affects the lungs. It is highly contagious and can infect other people via the tiny water droplets released by an infected person while coughing or sneezing.
There are two types of tuberculosis, that are pulmonary tuberculosis and extrapulmonary tuberculosis:
1. Pulmonary tuberculosis is a type of disease in which bacteria invade your lungs. It is possible that the bacteria in your lungs could kill you. However, fortunately if you have been taking the right medicines for your bacterial infection you can get cured immediately. The name of the bacteria which causes tuberculosis is known as the Mycobacterium tuberculosis.
It is worth noting that latent tuberculosis has no symptoms and there is no way you can pass it to another person either. However, it is still crucial that you take treatment for it. If you do not complete your treatment, then your tuberculosis will progress to a very dangerous form of tuberculosis. This is known as multidrug-resistant tuberculosis. Multidrug-resistant tuberculosis is sometimes abbreviated as MDR TB.
2. Extrapulmonary tuberculosis is when tuberculosis affects in parts of the body other than the lungs. There are many parts of the body which tuberculosis can affect, including the lymph nodes, nervous system as well as the bone and joints. Luckily, it is easily curable.
Extrapulmonary tuberculosis has pretty much the same symptoms as pulmonary tuberculosis. This is because extrapulmonary tuberculosis is the exact same disease which occurs to the patient, it is just that it affects a different body part. Therefore, the exact treatment recommended for pulmonary tuberculosis can be used to cure extrapulmonary tuberculosis.
In case you have a concern or query you can always consult an expert & get answers to your questions!
3062
people found this helpful
Shared 2 months ago • Featured Tip
Allergies are the result of the immune system's response to foreign objects such as pet dander, pollen, certain foods, bee venom etc. In response to the allergen, the immune system produces antibodies, anticipating that the allergen is harmful in nature, even though that might not be the case always. The immune system can inflame the digestive system, skin, airways or sinuses when it comes in contact with allergens. The severity of allergies can vary from anaphylaxis to a minor irritation. In most cases, allergies cannot be fully cured. It, however, can be controlled with medication.
What are the symptoms of allergy?
Various allergies cause different kinds of symptoms.
Hay fever can cause sneezing, fluffy nose, itching of the eyes, nose, and mouth, swollen eyes etc.
Food allergy can cause hives, mouth tingling, anaphylaxis, body itching etc.
Drug allergy can result in a rash, wheezing, swelling of the face, hives etc.
Atopic dermatitis often lead to flake, itching, and reddening of the skin.
There are other allergies that are triggered either by food or by insect bite. These can lead to a medical emergency known as the anaphylaxis. Some symptoms include skin rash, loss of consciousness, weak pulse, vomiting and nausea, shortness of breath etc.
What are the possible causes of allergy?
Air: A number of allergies occur from the surrounding air. Examples of such airborne allergies include pollen, animal dander, mould etc.
Food items: Certain foods are known to be causing allergy such as tree nuts, eggs, peanuts, soy fish etc.
Medication: There are medications such as penicillin-based antibiotics that can lead to allergy.
Insect bite: Bite from insects such as wasp or bee can trigger an allergy in adults and kids.
What are the possible complications?
Allergy often leads to complication such as asthma, infection of the lungs, sinusitis, infection of the ear and anaphylaxis. The risk of getting these conditions increase, provided no treatment is done for a long duration.
How is the diagnosis done?
To investigate the type of allergy a person has, the doctor might ask for the exact symptoms that a person is encountering. He may ask questions related to intake of food and the possible triggers. A skin test is often performed, followed by a blood test to confirm the presence of allergy in an individual.
What are the methods of treatment?
Depending on the type of allergy one has, a doctor might prescribe nasal spray, eye drops, and pills to reduce the symptoms. Apart from this, if the allergy is severe in nature, a doctor might suggest going for immunotherapy and emergency epinephrine. Certain lifestyle changes and food habits go a long way in cutting down the symptoms.
In case you have a concern or query you can always consult an expert & get answers to your questions!
2720
people found this helpful
Shared 3 months ago • Featured Tip
Tuberculosis or TB as it is commonly known in medical circles is a bacterial infection commonly affecting the lungs. While there are some countries in the world, where TB is more common, anybody can develop TB if they are not very healthy. The TB bacteria spreads through the air. While some people's immune system would be able to fight the disease back; some people who have risk factors, the disease may continue to develop and present with symptoms.
So, a person can develop TB in two circumstances:
Exposure to TB

Visited a country where TB is very common
Spent time with a person who is infected with TB
Exposure to crowded places like a market or a healthcare facility where TB virus is present

Weakened immune system

Be HIV infected
Weak immune system due to long-term use of steroids
Chronic diseases like diabetes, malnutrition, end-stage kidney or liver disease, cancer, etc.
Extremes of age (children whose immune system is not fully developed, elderly whose immunity is weakened)
Chronic smoker, IV drug abuse, and/or alcohol user
Repeatedly exposed to TB bacteria in the last two years
Had TB bacteria, but not identified or treated
Drug therapy like chemotherapy, long-term use of steroids, auto-immune disease treatments, etc.
Signs and symptoms of TB:
If you are at risk, it is also suggested that you know the early warning signs and symptoms of TB. TB most commonly affects the lungs and is known as pulmonary tuberculosis. Watching out for these helps in early diagnosis which can both help arrest the condition in the early stages and improve prognosis.
A persistent cough which lasts for more than 3 weeks
Pain in the chest worsened with coughing
Presence of blood in the sputum
Generalized and extreme weakness or fatigue
Unexplained weight loss
Loss of appetite
Fever and chills
Profuse sweating at night
If a person has TB bacteria in the system but does not feel sick and does not have the above systems, then it means that the person is not actively infected. This person also cannot spread the disease to another person. However, when immunity is weak, this can develop into an infection. In a country like India where tuberculosis is quite prevalent, it is best to get yourself screened for active tuberculosis infection if you display any such symptoms.
In case you have a concern or query you can always consult an expert & get answers to your questions!
2696
people found this helpful
Shared 4 months ago • Featured Tip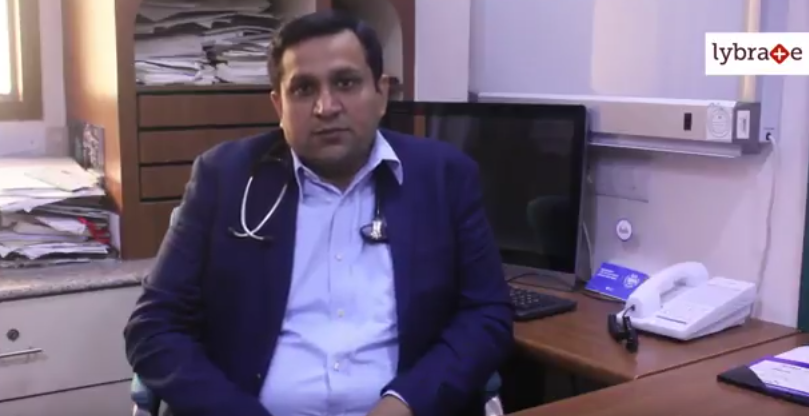 Hello friends,
I am Dr Nikhil Modi I am a consultant respiratory medicine in Indraprastha Apollo Hospital, Delhi. Today I will be talking about tuberculosis, as you know tuberculosis is one of the important diseases which we come across especially in a country like India. Tuberculosis what do we know about it, it is actually a disease which is caused by bacteria called microbacterium tuberculosis. It is a slow-growing bacteria hence symptoms of tuberculosis noted are very shuttle and slow to progress. How do we come to know that we have to get workout for tuberculosis? It is important to work upstart as early as possible because controlling the disease is possible if proper treatment is started. So what will be the symptoms which you will come across when you suffer from tuberculosis? Tuberculosis firstly can involve any part of the body, but most commonly it involves our lungs and the lining over the lungs, it is called as pulmonary tuberculosis. So the most common symptoms which we come across are cough which may be dry or sometimes we may have some sputum along with it, also one of the important features which is seen is presence of blood in sputum. So if anytime sputum is having blood you should get alarm and immediately consultant a specialist. Cough is usually caused by most of the allergic symptoms or other infections, so how do we differentiate, it is actually not easily differentiable from other cough but if your cough is persisting for more than 2 weeks then our work up of tuberculosis becomes important. So if you have a long-term cough you are Hemoptysis then always consult a specialist and go for the work up for tuberculosis. Secondly presence of low grade fever which may persist, if you are having weight loss, your appetite is reduce for a long time all this can be symptoms of tuberculosis. So in all these cases, a workup for tuberculosis becomes a must so at that point in time you need to consult a specialist. And it is easy to treat tuberculosis, if it is identified and drugs are good but the treatment is at least for a period of 6 months, which you have to take regularly otherwise tuberculosis may become resistant, the bacteria may become resistant and then it is difficult to treat it is called as MDR tuberculosis but now we have a treatment for that but the treatment may continue for two and a half years and it requires constant monitoring. There can be side effects from the drugs, but if you are in a proper supervision then that side effect can be minimised and the disease can we cured hundred percent. So any symptoms which may point out toward tuberculosis you should not ignore and consult a specialist as soon as possible. This is the basic crux about tuberculosis and I want to just say ki just be ready for it and it can be treated easily.
For any queries for my point of view if you want to ask you can visit me at Indraprastha Apollo Hospital, Delhi or you can contact me online on Lybrate platform.
Thank you.
2903
people found this helpful
Shared 4 months ago • Featured Tip
Harmful Effects of Smoking and Air Pollution
3402
people found this helpful
Shared 4 months ago • Featured Tip
We rarely take the time to think about the way we breathe. After all, breathing is an involuntary action that begins when we are born and never stops until the moment we die. However, some people find it harder to breathe than others. There are many different kinds of breathing problems that can affect the old and young and thankfully, most of them can be treated and controlled.
Some breathing problems are short-term and dictated by seasons while others are chronic and long-term.
Having difficulty breathing when you have a cold and a stuffy nose is considered a breathing problem.
At the same time, shortness of breath caused by asthma is also a breathing problem.
Other breathing problems include sinusitis, allergies and nasal congestion caused by diseases like chronic bronchitis or f chronic obstructive pulmonary disease.
Breathing problems can also be a result of diseases such as HIV, tuberculosis, lung cancer and pneumonia.
Ways it can be treated
To treat a breathing problem, one must first understand and identify the factors triggering it. Avoiding these triggers can effectively reduce the frequency and intensity of breathing problems. For example, not allowing pets into your bedroom can help treat breathing problems caused by an allergy to pet dander. Similarly, wearing a nose mask when outdoors, can reduce breathing problems caused by dust and pollution.
Medication can also help treat breathing problems
Antihistamines and decongestants are common medications used to treat such problems.
These may be prescribed as tablets to be taken orally or in the form of nasal sprays. In some cases, steroids may also be prescribed.
This is usually in the case of sinusitis and chronic allergies. These drugs are intended to be inhaled so as to clear the airways.
For people suffering from long-term breathing problems that are triggered by seasonal changes, taking a flu shot can help.
These injections reduce the body's sensitivity to allergens and provide relief in cases of breathing problems.
However, it is important to note that when it comes to breathing problems, one should never self-medicate. What works well for one person may be ineffective for another. This is because unless the medication addresses the cause of the problem, it will not be of any use. Hence, it is important to consult a doctor for a proper diagnosis and understanding of your problem. It is also advisable to consult a doctor in the early stages of having a breathing problem rather than waiting for it to escalate.
In case you have a concern or query you can always consult an expert & get answers to your questions!
2938
people found this helpful
Shared 4 months ago • Featured Tip
If you are facing difficulties in breathing, especially in the process of exhaling, you are suffering from emphysema. Emphysema is a condition in which the air sacs of the lungs are damaged and enlarged, causing breathlessness. It occurs as a result of several triggers, smoking being the most common one. Emphysema is a type of chronic obstructive pulmonary disease. People with this condition struggle to exhale, which implies that there is some obstruction in the air flow. This disease has no permanent cure but by quitting smoking, you can stop it from getting worse.
Stages
The progression and severity of emphysema occurs with the staging systems. The staging of the condition can help in developing a prognosis.
The Gold emphysema staging system
Gold is a major emphysema staging system created by a group known as the Global Initiative for Chronic Obstructive Lung disease. The amount of air a patient can exhale forcefully in one second is determined during this stage. It is also referred to as the forced expiratory volume or FEV1.
The staging is as follows:
Stage 1: Mild emphysema (FEV1 greater than 80% of normal)
Stage 2: Moderate emphysema (FEV less than 80%, but more than 50% normal)
Stage 3: Severe emphysema (FEV lesser than 50%, but more than 30% normal)
Stage 4: Extremely severe emphysema. (FEV lesser than 30% of normal or lesser than 50% normal, with low levels of oxygen in the blood.
The BODE emphysema staging system
The condition affects several abilities. The BODE index, an acronym for BMI (body mass index), obstruction, dyspnea (breathlessness), exercise capacity (health index) is another staging system for emphysema in which the emphysema's impact on several areas of life are measured. They include the following:
Body mass index (B)
Airflow limitation or obstruction (O), which is measured by pulmonary function tests
Breathless or dyspnea (D), which is assessed thoroughly via a questionnaire
Exercise capacity (E), which is measured to check how long a person with emphysema can walk in a span of six minutes
Life expectancy
The prognosis of emphysema is impossible to be determined in any person individually. The staging system helps to identify the severity of the condition, but the future cannot be predicted. Not many studies have been undertaken for the determination of the effects of emphysema on life expectancy. The best research that has been carried out included around 100 people, which is very less. The condition varies largely among people, even if they are in the same stage.
The statistics available on emphysema are not reliable enough for individuals who wish to know their life expectancy. It is considered that if a patient falls in a higher stage, his/her long-term life expectancy is less.
In case you have a concern or query you can always consult an expert & get answers to your questions!
2679
people found this helpful
Shared 11 months ago • Featured Tip
Lung capacity (or total lung capacity) refers to the total volume of air contained in the lungs after one complete inhalation and is a direct summation of your respiratory capacity and residual capacity (the amount you inhale and the amount your lungs can keep). A diminished lung capacity can stem from a number of conditions such as asthma, emphysema, lung cancer, or from bad habits such as excessive smoking. This, however, can be combated by a number of means.

1. Breathing exercises:
Deep breathing: Research has shown, that taking long deep breaths, which basically encompasses inhaling for as long as possible and holding your breath for about 15-20 seconds can work wonders in increasing lung capacity if it can be carried out several times a day.
Splashing water on your face: Splashing water on your face while holding breath lowers the heart rate, and prepares the body in the same way as if you were about to go swimming. This will automatically increase your lung's capacity to hold air.
Try meditation: Closing your eyes and meditating for long periods may also prove to be beneficial. The lesser the amount of energy that you expend, the more air the lungs can hold.
2. Physical exercises:
Engage in rigorous cardiovascular activities: Increased cardiovascular exercising, including aerobics, running, cycling is very useful, as it pushes your body to exhaustion, thus forcing your lungs to work harder - in turn, increasing its capacity.
Increase water-based exercises: Swimming or exercising in water is very beneficial for the body as it adds an element of resistance to your training regime and overworks your lungs to supply enough oxygen, making them work better.
Try exercising at higher elevations: This often works as a foolproof way of increasing lung capacity. Higher altitudes have lower oxygen supply. Thus, overworking your lungs by engaging in intense workouts can be very beneficial for your lungs.
3. Long-term training exercises:
Increase your resistance: Breathe in high quantities of air, and take time before releasing it completely and do it very slowly. This forces your lungs to hold air longer, thus stretching them out.
Overwork your brain: Try to breathe in extra - more than what you normally do. This forces your brain to work overtime to make sure that the lungs have the capacity to take in that excess air. This will greatly increase lung capacity in the long run. If you wish to discuss about any specific problem, you can consult a Pulmonologist.
3182
people found this helpful
View All Feed
Near By Clinics
4.4
(

94

ratings)
Sarita Vihar, Delhi,
Delhi
View Clinic

4.5
(

136

ratings)
Sarita Vihar, Delhi,
Delhi
View Clinic