About
Our medical care facility offers treatments from the best doctors in the field of Counselling Psychologist.We will always attempt to answer your questions thoroughly, so that you never ha...
...more
Our medical care facility offers treatments from the best doctors in the field of Counselling Psychologist.We will always attempt to answer your questions thoroughly, so that you never have to worry needlessly, and we will explain complicated things clearly and simply.
More about Mind Mappers
Mind Mappers is known for housing experienced Psychologists. Dr. Priyanka Srivastava, a well-reputed Psychologist, practices in Noida. Visit this medical health centre for Psychologists recommended by 63 patients.
Timings
Location
Sector-52
Noida,
Uttar Pradesh
-
201301

Get Directions
Photos (4)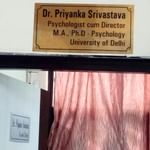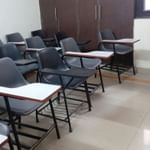 Videos (7)
View All Videos

B.A.(H)Psychology, M.A.Psychology, Ph. D - Psychology
Psychologist
₹300 online
05:00 PM - 07:00 PM
11:00 AM - 04:00 PM
Services
Submit Feedback
Submit a review for Mind Mappers
Your feedback matters!
Write a Review
Patient Review Highlights
"Professional"
1 review
"Very helpful"
1 review
Reviews
Bhisma
Jul 2, 2017
I was suffering from stress and It was affecting my day to day life. My father took me to Dr Priyanka. She is a well experienced psychologist. She helped me to get rid this problem. She took number of counselling sessions and after all the sessions, I am perfectly fine.
Mannu Kumar
Dec 29, 2016
Dr. Priyanka Srivastava provides answers that are very helpful. Thanks for your support.. actually here is no one with whom we can share this...
Feed
Shared 2 weeks ago • Featured Tip
Worrying is a natural tendency among children. While some of it helps children excel, too much worrying can lead to anxiety related disorders. From friendship woes to homework to fear of failure, there could be a lot of factors that can lead to anxiousness in a kid. This problem is mostly witnessed in school going, children. Some of the common symptoms that are portrayed include the need to be perfectionists, seeking of constant reassurance, getting sick worrying too much, scared of participating in a group event etc.
How to prepare your child to overcome anxiety?
Help them prepare: One major cause of anxiousness in a child is ill preparation. Be it tests or essays, if a child has not prepared well, he tends to get nervous and suffer from anxiousness. The solution is to teach them various study techniques such as flashcards and quizzes. If this is done regularly and reviewed meticulously, your child will get over the fear of failing and perform better.
Teach them to focus: Losing focus is a major tendency among kids who tend to suffer from anxiety-related disorders. Keeping the concentration going is a major skill that needs to be taught by parents. Kids often sit blankly during tests thinking others are far smarter than they are. Some good method to teach focus is to teach them to reverse counting, slow breathing technique, frequent consumption of water etc.
Pass on the anxiety: Anxiousness has to be passed in form of something. Certain activities, therefore play great strokes in addressing anxiousness. Teach your kids to distress in the form of TV or teach them to write when they are anxious. This not only takes off anxiety from the equation, it helps a kid to relax without the fear of failure.
Reassurance: Kids suffering from anxiousness often need repeated reassurance about the task at hand. The task here for a parent is to make their kid understand that failure will not impact their relationship with their parents. Often the failure of letting someone down makes a kid anxious. Constant reassurance will curtail the tendency. This being said, parents should ensure that this doesn't become a habit for the kid. The idea is to make them comfortable and make them less dependent on you.
Relaxation techniques: A study published in the Journal of School Counselling argued that kids who practised relaxation techniques are far less likely to suffer from anxiety and stress-related disorders as compared to their peers. Some of the relaxation techniques that can be easily learned and practised include breathing exercises, meditation, yoga and so on. This exercise helps children to focus and concentrate more.
In case you have a concern or query you can always consult an expert & get answers to your questions!
3596
people found this helpful
Shared 2 months ago • Featured Tip
Anger and temperamental issues are a very common part of a person's identity. It is there from birth and is thought to mirror the hereditary qualities. It can be permanently present or could be triggered in certain situations. Some people have a hot temperament than others. However, there are a few ways with which temperamental issues can be dealt with effectively. These are as follows:

Psychotherapy
Individual or group therapy sessions can be useful. A commonly utilised sort of treatment, psychological behavioural treatment treats people or groups with discontinuous unstable issues.
Distinguish which circumstances or practices may trigger a forceful reaction
Figure out how to overcome anger and control wrong reactions utilising procedures, for example, relaxing preparing, re-thinking circumstances (psychological rebuilding) and learning adapting attitudes.
Medicine
Distinctive types of medications may help in the treatment of temperamentally unstable issues. These medicines may incorporate certain antidepressants (particularly specific serotonin reuptake inhibitors or SSRIs), anticonvulsant mind-set stabilisers or different medications if necessary.

Controlling your outrage
Some portion of your treatment may include:
Unlearning issue conduct.
Adapting admirably to anger.
Rehearsing the systems you learn in treatment to help you perceive what triggers your fits and outrage and how to react in ways that work for you rather than against you.
Building up an arrangement. Work with your specialist to build up an arrangement of activity for when you feel yourself getting irate. For instance, in case that you think you may lose control; try to expel yourself from that circumstance. Go for a walk or call a trusted friend to attempt to quiet down.
Dodging liquor and other substance use. These substances can build forcefulness and the danger of harmful temperamental outrages.
Consider taking these actions before a crisis emerges:
Call someone at home or someone you trust for help and guidance.
Keep all guns away or covered up. Try not to give the abuser the key or use the gun.
Gather a crisis pack that includes things you will require when you leave, for example, additional garments, keys, individual papers, medicines and cash. Conceal it or leave the pack with a trusted friend or neighbour. Try to go away from the situation so hat you do not do something regrettable.
Educate a trusted neighbour or friend regarding your condition so that he or she can call for help if needed.
Know where you will go and how you will arrive back in case that you feel angry, regardless of the possibility that it implies you need to leave during the night. You might need to work on escaping your home securely.
Decide on a code word or visual flag that implies you require the police and tell it to your friends, family or your children.
In case you have a concern or query you can always consult an expert & get answers to your questions!
3648
people found this helpful
Shared 4 months ago • Featured Tip
Sometimes you may find yourself stuck in a rut, which is both frustrating and mind-numbing. If you're in such a situation, it could be an indication that you need to reprogram your mind. This will help you set realistic goals for yourself and enable you to lead a fulfilling life. Before getting to the point as to how you can reprogram your mind, it is important to first understand how the mind works.
Mind vs Brain
In colloquial terms, the words mind and brain may be used interchangeably, but the two are in fact not the same. While the brain is a physical organ, the mind can be described as a virtual entity present within each cell of our body and extended to minimum 2 inches outside the body. Mind is more like a collection of thoughts, emotions, imagination and memories. When compared to a computer, the brain acts as the hardware while the mind is the software within it.
The three states of mind
The mind can be categorized into three states:
Conscious: Actions for which you need to make an effort and think about what you are doing are said to be performed by the conscious mind.
Subconscious: The subconscious mind refers to the information that is accessible to you when needed and otherwise not something you pay attention to. For example, when walking down the road to your house, your mind subconsciously creates landmarks.
Unconscious: The unconscious mind consists largely of primitive instincts and memories from early childhood that may not be easily recalled. It also contains memories from your past lives. That has been proved by the father of modern hypnotherapy, Dr. Brian Weiss. Thus, hypnotherapy under supervision is a great tool for reprogramming your mind. Further, embedding positive cognitive scripts/suggestions through hypnosis helps with it. A majority of our daily functions are controlled by the unconscious mind and the memories stored here are responsible for many decisions that we make based on beliefs.
Here are three easy tips to help you make your unconscious mind more efficient.
Meditation: Meditation not only calms the mind and reduces stress, but can also help train the unconscious mind. Meditation helps increase your ability to concentrate on an activity and achieve the desired level of mental focus. This, in turn, helps develop new ideas and increases your belief in yourself.
Visualize what you want to achieve: Merely telling yourself that you want to do better is not enough. You need to set a goal for yourself and visualize it to begin working towards it. For example - create a visual board of the type of house you would like to live in, the lifestyle and the job you would like to have. In a nutshell, be specific about what you want and avoid generalized visions.
Hypnotherapy: Hypnotherapy is a safe, brief and effective way to deal with many emotional and anxiety-related issues. It enables you to deal with your own mental challenges and blocks so that you can build on your strengths and take control of your life.
Reprogramming the mind is a gradual process, which you can achieve with patience and the inclination to discipline yourself. By doing so, not only will you feel positive but it will also enable you to harness its potential.If you have any queries or concern you can always consult an expert & get answers to your questions!
5791
people found this helpful
Shared 5 months ago • Featured Tip
Happily ever after is much more a choice these days than the fairy tales. It's hard to find out someone who will love you for no reason, and if they have the reason, then you are immensely blessed. In an extraordinary relationship, it is just that 'extra' effort that situation demands gradually. The lack of it and the whirlwind courtship is over.
Keeping a realistic view about what may come in the future will help you with a healthy approach to every single thing and even your relationships. So even if visiting a relationship counselor can do the work for you, it should be considered as an option, culminating all odds.
The counselors interact with you in different sessions and bring out the actual reason behind your problems. Just don't shy away and speak your heart out to get the most benefits out of these sessions.
A realistic view: They bring you to the real world and tell you where the relationship is standing actually. They listen to all your problems, and you have someone to talk to without the fear of being judged.
The working area: If you're honest enough in your approach, they will tell you where to put in your effort to make your relationship work.
Some private time: Spending some time together, trying to enact on the points you have been advised by the counselor, will form the bond again.
Much needed space: Everybody needs some separate moments, and you are no exception. Think what you exactly want from this relationship and give some lonely time to your partner as well to work on it.
Q&A sessions: The counselors tend to understand your real feelings by making you talk. Think of all those beautiful moments; you'll have your answers there.
Differences: Don't expect your partner to change overnight and help him in fighting with his own flaws. Be on his side, even when you are in the counselor's chamber to show your support towards the relationship. Listen to what the counselor has to say.
Respect: Whatever you give will come back to you, and your relationship is not an exception. Your spouse is also a human and is expected to make mistakes. You learn how to deal with this part in your sessions.
Honesty: The backbone of a relationship, honesty in future endeavors is the key to a harmony filled relationship. Work on it if it lacks because the counselors cannot help you without it.
Communicate gently: Don't interrupt; instead listen to what your partner has to say.
Keep your cool: Control your anger while talking. It can be disruptive and destructive at the same time. You'll not be able to even listen to what the counselor has to say.
Take a deep breath, approach a counselor, recreate the magic and make your relationship work. It is as special as it was in the beginning.
In case you have a concern or query you can always consult an expert & get answers to your questions!
3514
people found this helpful
Shared 6 months ago • Featured Tip
Humans are social animals who thrive on reciprocality. It is in our basic nature to be socially courteous, and the word 'No' feels like a conflict that warns a potential relationship. Many of us tend to comply with every single request that is put forward to us by our peers, family, or at the workplace by our superiors. We choose to take up more jobs than we can efficiently handle and put unnecessary stress on ourselves even at the cost of our time and well-being. Must we always do that?
Why is it so hard to say 'No'?
People have the notion that saying 'No' can come across as rude or uncaring. You may feel that you are letting someone down by turning down their request or risking a relationship. But, it has mostly to do with your self-confidence than your relationships with people. It may branch from overbearing parents, high expectations set by your peers and mentors or experiencing parenthood yourself and setting unreasonable standards for yourself. Childhood influences are usually the biggest cause of people always saying 'yes' all the time.
People who have low self-confidence tend to value their own needs less than the needs of others. Saying 'No' feels rude, and no one wants to be impolite.
Well... saying 'No' does not mean you are being rude or disagreeable.
At the end of the day, it is more about how you say 'no', rather than just saying the word 'No'. Saying 'No' is about valuing and respecting your own time and priorities.
How to start saying say 'No'?
If you want to take a step back and start saying 'No' to make sure your own needs are valued, here's what you need to do.
Refuse politely, when it seems not possible: Do not overcomplicate responses and try to be as simple in your responses as you can be. If you are asked to do something, and you want to say 'no', try to be polite in your body language and state that it is not convenient for you at the moment and that you would rather get back to it later.
Seek time before committing: The transition from saying 'yes' all the time to saying no does take time! Start to give yourself more time and ask people to get back to you later. This way you can begin to build more self-confidence and learn to say no over time. This also allows you to evaluate your response instead of immediately saying yes or no to the person asking the favor or task.
Do not feel guilty: Deep down if you want to do a favor, you can go ahead with it, but you should also understand that it is okay to say no, and there is no need to associate guilt with it. You should set boundaries and allow people around you to understand how much favors they can ask you for instead of presenting you with an endless amount of favors from you.
Set your boundaries: Refusal does not amount to rejection as you have just as much right to say 'no' as the person who is asking the favor from you. You are simply turning down a request, and in most situations, there is a middle ground for compromises where both you and the requester can be satisfied. If you have limited time to fulfill a request, let the person know and help out only as much as you can without overstepping your boundaries.
Bringing in these changes can help you be more self-confident, and at the same time enable you to say no when you need to without weighing yourself down with expectations and fear or rejection.
6671
people found this helpful
Asked for female, 28 years old from Delhi
Please understand any relationship is based on give and take, some emotional connect and many more. You can never drag a person to love you. It would be better if you focus on your career.
Shared 9 months ago • Featured Tip
Post-traumatic stress disorder (PTSD) can occur after one has been in an accident or has faced an event that has left a scar in their memory. The accidental trauma overpowers you with sentiments of misery and weakness, which in turn can trigger PTSD. Here are a few ways in which you can get over the trauma.

Tip 1: Get moving
Exercise can help your nervous system relax and be unstuck on the trauma by discharging endorphins.
Rhythmic exercises that use both your arms and legs, instead of concentrating on your trauma, can help you divert your mind. Eg. walking, running, swimming etc.
Exercises like mountain climbing, boxing, weight lifting, or combative training can make it simpler to concentrate on your body developments and make you stronger.
Plan to exercise for 30 minutes every day or if it is less demanding, three sets of 10-minute workouts are also good.
Tip 2: Self manage your nervous system
Discovering that you can change your arousal framework and quiet yourself down can specifically question the feeling of vulnerability, which is a typical symptom of PTSD.
Careful breathing is a fast approach to calm yourself down. Take 60 breaths, centering your concentration.
Similar to how particular sights, actions or smells can transport you back to the traumatic event, so can sensory information rapidly calm you down. The key is to locate the sensory information that works for you.
Reconnecting to uncomfortable feelings and emotions without getting to be overpowered by them can have a positive effect on your brain to adjust your state of mind.
Tip 3: Connect with others
Once the reflex has been activated, face-to-face association with people who make you feel protected and safe is the fastest and the best method for bringing your nervous system into its right place. The kind backing of others can be important to your recovery. Search for someone you can converse with for a long period of time, somebody who will hear you out without judging you or constantly being occupied. That individual might be your better half, a relative, a companion, or an expert advisor.

Tip 4: Make healthy life changes
The side effects of PTSD can be difficult for your body. So it is important to deal with yourself and build up a healthy lifestyle.
Take out some time to relax. For example, meditation, deep breathing, back rub, or yoga can initiate the body's relaxation reaction and get rid of the side effects of PTSD.
Stay away from liquor and medications. When you are dealing with troublesome feelings and traumatic memories, you might want to opt for elf-cure with liquor or medications. Eat a healthy diet. Begin your day with breakfast, and keep your energy up and your mind clear with adjusted nutritious meals for the entire the day.
Get enough rest. Lack of sleep leads to outrage, irritation and grumpiness. Sleep for at least seven to nine hours each day. If you wish to discuss about any specific problem, you can consult a Psychologist.
2886
people found this helpful
Shared 11 months ago • Featured Tip
Fear of heights is known as acrophobia and affects one in every 20 individuals. Here are a few ways with which you can overcome that fear:

One step at a time
There is a system utilized by a few analysts called 'flooding'. This concept believes that if you try to face your fear head on, in a single blow, then your fear system will be overpowered to the point that when you try to calm yourself down, the fear will be no more.
Techniques that used throwing the person into the water to make them overcome their fear of the same, are of no use. They only traumatize the person further.
One should slowly and carefully work on going to one level of a building and gradually go further on top as they climb a certain level of height.
Lower the fear as you get higher
Terror, fear, and nervousness feel like they simply 'transpire'. We do not portray it, say it, or freeze it as something we 'do', yet as something that "attacks" us. Likewise, there are things you can do regardless of whether you are up high (or going to be) or down low and can take control.
Take deep breaths until you calm down. When people are terrified, they either forget to breathe (for brief timeframes, clearly) or simply breathe in rapidly and forget to breathe out. To improve this, stop and relax for five seconds, then take a very deep breath in and breathe out gradually.
Scale your fear in numbers. Since your mind has a tendency to be overwhelmed by the brain when you are scared, you can really lessen the fear by calming down your brain and its thinking process. Try to number the fear, imagine that something worse could have happened and that you are still in a safer situation.
Forgetting the past
All things considered, do not really overlook the past. However, figure out how to feel better about old memories situated with height. In case you find that you can feel fear just by thinking about past circumstances, keep thinking about them until you start feeling a little comfortable about them.
Prepare your psyche
It will start to feel quiet and calm before you go up somewhere high. So, sit or rest somewhere.
Close your eyes and calm yourself down.
Begin to concentrate on your breathing, with specific thoughts while you breathe out.
Start to imagine other situations where you might be sitting in your room or watching the TV.
Get some perspective
One approach to get a perspective on this is to consistently recall the huge number of people who used to be afraid of heights, but are not anymore scared.
Furthermore, for a more prominent perspective, envision seeing the Earth from a couple of thousand miles away and seeing that even the most beautiful spots look totally flat from that viewpoint. If you wish to discuss any specific problem, you can consult a psychologist.
2792
people found this helpful
View All Feed
Near By Clinics

4.4
(

38

ratings)
View Clinic