About
We are dedicated to providing you with the personalized, quality health care that you deserve.
...more
We are dedicated to providing you with the personalized, quality health care that you deserve.
Timings
Location
Sector-51
Gurgaon,
Haryana
-
122001

Get Directions
Photos (5)





Videos (7)
View All Videos
Amenities
Parking
Cafeteria
Waiting Lounge
Blood Bank
Ambulance
Pharmacy
Emergency Service
Diagnostic Lab Service
Credit Card
24x7 Pharmacy
Ac Rooms
Reception
24*7 Timings
Wheel chair assistance
Specialities
Cardiology
Aims to provide effective diagnosis and treatment related to cardiac and circulatory problems
Dermatology
Aims to deliver the highest quality of care to patients with skin disorders
Dentistry
Offers excellent dental care to patients with various oral and tooth conditions
Ear-Nose-Throat (ENT)
Aims to offer special care to patients with conditions related to the ear, nose and throat
Endocrinology
Offers quality care to patients with medical problems related to the endocrine glands and hormones
Gastroenterology
Offers qualitative care to patients suffering from stomach and intestine problems
Homeopathy
A natural alternative form of medicines, which efficiently treats various diseases
Psychology
Deals with management of emotional and behavioural problems
Radiology
A speciality, which uses hi-tech radio imaging for diagnosis of various medical conditions
General Physician
Aims to provide best quality care to patients with acute and chronic problems
General Surgery
Offers extensive care to patients suffering from abdomen related medical issues
Bariatrics
Determines causes and offers quality treatment for obesity, including measures of prevention
Oncology
Offers high quality care to patients with tumours, especially those that are cancerous
Nephrology
Deals with the diagnosis and treatment of conditions affecting the kidneys
Neurology
Offers specialized healthcare to patients suffering from disorders of the nervous system
Gynaecology
A branch of medicine reserved especially for treating female conditions of the reproductive system
Ophthalmology
Concerns itself with the treatment of diseases related to the eye
Orthopaedics
Concentrates on efficient treatment of injuries and problems of the musculoskeletal system
Cosmetic/Plastic Surgery
Offers various surgical and non-surgical procedures to patients willing to enhance their appearance
Pediatrics
Aim to offer the best form of childcare to infants and children up to 18 years
Anesthesiology
Concentrates on preoperative medicine and the administration of anaesthetic drugs prior surgery

Pain Management
Concerns itself with the effective diagnosis and management of various kinds of pains
Pulmonology
Offers specialized care in the treatment of pulmonary diseases and conditions
Rheumatology
Offers specialized healthcare in the treatment for arthritis and rheumatism
Urology
Offers cumulative treatment of problems of the Urinary tract and male reproductive organs

Cardiothoracic Vascular Surgery
Psychiatry
Offers specific care to patients with any kind of mental illness or behavioural disorders

Liver Transplant Surgery
Neurosurgery
Aims to deliver cumulative healthcare for disorders related to the brain and spinal cord
Patient Review Highlights
"Professional"
5 reviews
"Prompt"
2 reviews
"Well-reasoned"
5 reviews
"Practical"
2 reviews
"knowledgeable"
10 reviews
"Sensible"
2 reviews
"Caring"
3 reviews
"Very helpful"
29 reviews
"Saved my life"
1 review
Artemis Hospitals Reviews
Rajinder Bhan
Jun 30, 2017
Fantastic diagnosis
Aathira
Apr 1, 2017
Even though I was fit and fine, it was shocked when I got to know that I have nasal disorders. With the help of his treatment for nasal disorders I am feeling so great. The nurses at the 3 Senses ENT Clinic were really helpful. I read about the Shashidhar on one of the social media platform. During the complete nasal disorders program he always supported and motivated me. The 3 Senses ENT Clinic have proper facilities for disabled patients as well. Never once that I felt that he is getting impatient, rather he has always responded to my each and every doubt with immense patience. It has been quite some time that i was suffering from nasal disorders. My case was extremely serious, but he really handled it very nicely.
Asmita
Jul 5, 2017
It was a bad case of nasal and sinus allergy care. It was so quite pleasant in the 3 Senses ENT Clinic. I never get sick, but then last year i started developing these symptoms. Thanks to him that the nasal and sinus allergy care he gave me has given brilliant results. I must say the hygiene was maintained very nicely in the 3 Senses ENT ClinicOur family physician personally recommended this Shashidhar. He is not just friendly, but also is very motivating. By chance, I approached Shashidhar for second opinion and thank god, i did because, he treated me without any surgery and all.
Ashish Pandey
Apr 8, 2019
I was suffering from the terrible abdominal pain for about 4 months, even the best doctors could not find the exact cause of my problem So, one of my friend suggested me to consult with Dr. Pawan Rawal ...who could immediately understand exact cause of my problem...i am very happy about my decision of consulting with him...He makes us to understand in a very quality manner...thanks a lot.
Nandan
May 16, 2019
I was suffering from obesity and weakness then visit to Dr Rawal. After that diagnose Hepatitis B and Hepatitis C. I was shocked and dipressed but Dr Rawal treat me well and psychologically preapered for treatment and now I have no hepatitis b and c. Thanks Dr Pawan Rawal to give me new life. He is God for me. Again thanks sir
Chinmayu
Mar 18, 2017
I was in so much mental pain due to my allergy.dr Shashidhar with great ease handled my serious case with ease.he definitely is aware about the latest and advanced ways to treat serious cases.Thanks to him that the treatment he gave me has given brilliant results.
Vidhya Kaul
Jun 29, 2017
It was a very satisfying experience. Dr. Monica patiently listened to my problem and did an indepth enquiry. She explained in detail all the options that were available to me with all the pros and cons.
Kapil Gupta
Jun 28, 2017
Very knowledgeable, patient and caring. I have found the doctor to be excellent in her diagnosis and line of treatment. My skin condition was very acute and she was able to resolve it completely.
Ram
May 9, 2019
Great experience. I highly recommend him for all kinds of Gastro problem. Good explanation and treatment. Great and friendly doctor. Highly recommended.
Sudesh
Aug 22, 2017
He is so nice doctor ..he listen to patient at first and I always like the way when doctor listen to patients and the. Discribe Thanku so much doctor
Roshan Upadhyay
May 15, 2019
There was rush but too see my problem his coordinator informed him and he attended in very short time and he is really good doc friendly and
Imran Khan
Jul 30, 2017
I found the answers provided by the Dr. Rajat Gupta to be very helpful and caring. I really like it thnx sir
Rahul Sharma
Jun 27, 2017
Dr.Monica Bambaroo is one of the best Dr.for Skin related issue.she has Good Treatment. And very friendly.
Shashank Menon
Jun 27, 2017
She's one of the best skin doctors I've come across. Very comforting and always open to help.
Anupam Jain
Dec 22, 2017
Dr. Brahmita provides answers that are caring. Please suggest some more medicine if requires
Manisha Kumari
Nov 7, 2017
Dr. Brahmita provides answers that are very helpful. Thanks Doctor
Hassan Mallick
Oct 25, 2017
Dr. Brahmita provides answers that are saved my life. Thanks
Himanshu Sarin
Jun 27, 2017
treatment was excellent acne problem currered completely
Verified
Jan 12, 2019
Doctor was very patient and listened to us carefully.
Verified
Mar 3, 2018
She is very coperative and treat as personal
Verified
Jun 28, 2018
In previous time experience was nice..
Mayank
May 10, 2018
Great knowledge,excellent behaviour
Artemis Hospitals Feeds
Asked for female, 25 years old from Kharagpur
1
person found this helpful
Asked for Female, 35 years old from Kolkata
You will have to wait for 1 week from the last day of finishing medicine for withdrawal bleeding. Also check if your thyroid profile is under control, lifestyle modifications (exercise and diet) will help in regulating the periods in pcod.
1
person found this helpful
You must get it checked by a doctor, is it the same yeast infection or any other infection which needs treatment. Also you must use protection during sex.
Asked for female, 26 years old from Bathinda
Shared 1 month ago • Featured Tip
Female infertility is not really a rare condition, it happens to one out of six couples. Infertility is a condition in which a woman is unable to conceive despite efforts. There can be a number of causes for female infertility, including problems with ovulation, uterus, fallopian tubes or ovaries. Age can also be a contributing factor to infertility. Following are the reasons that might be responsible for female infertility
Ovulatory problems
Damage of organs of the reproductive system
Pelvic inflammatory disease
Scar tissues or adhesions of some sort
Presence of polyps in the uterus
A previous serious infection in the fallopian tubes or uterus
Chronic medical illness relating to the reproductive system
A previous ectopic pregnancy
A birth defect in the uterus or fallopian tube
The DES syndrome wherein infertility can occur to the offspring due to the medication DES is given to a mother in order to prevent miscarriage or premature of the child.
Abnormal presence of cervical mucus can make it more difficult for sperms to reach the egg.
Treatment
Now that the part about the causes has been discussed, it is essential to discuss the treatment. Are there really ways to reverse infertility in women to make them fertile? Well, in some chronic cases it is not possible; however, some are treatable by the following methods:
In the case of hormone imbalance or endometriosis or short menstrual cycles, hormones are taken to treat the problems.
Medications can be taken to stimulate ovulation.
Fertility enhancing supplements can be used.
In case of infection in any of the reproductive parts, antibiotics can be taken to remove them
In order to remove blockage or scar tissues from the uterus, fallopian tube or pelvic area, minor surgeries can be performed.
Prevention
Yes, there are some tips for prevention of infertility
Taking all the steps required to avoid sexually transmitted diseases.
Avoid intake of illicit drugs
Having regular checkups with the gynecologist
Maintaining a healthy lifestyle
Exercising regularly
Having a healthy sexual relationship
This article is a short walkthrough on female infertility and answers most of the commonly asked questions. In case you have further questions, you can always consult a medical practitioner near you.

2368
people found this helpful
Asked for female, 27 years old from Bangalore
Shared 5 months ago • Featured Tip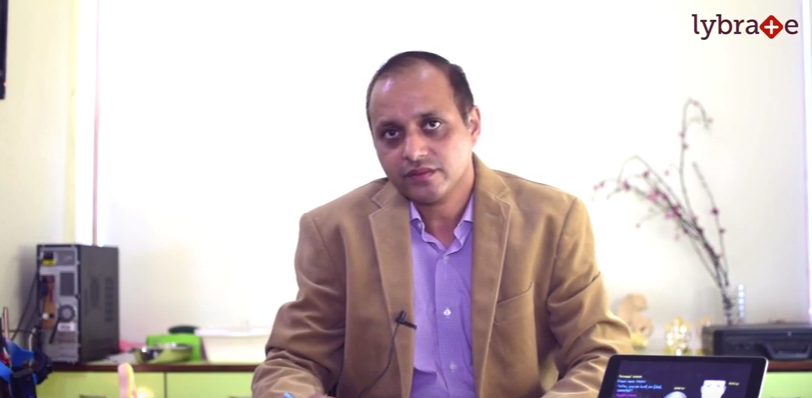 Hi everyone,
I am Dr. Shashidhar. I am a Paediatric ENT surgeon at Artemis Hospital.i am heading the department and I am very glad to discuss you about the common things which make you come to an ENT. Number one cold in children which is often very debilitating and problematic causing you to give them a nightless sleep. Second is the allergic symptoms of sneezing running nose constant headaches and itching in the eyes and lastly, very common problem amongst most of the children and adults is snoring problem. Coming to the most common reason for recurrent colds although the most common cause is viral infection it should get alright in 4 to 5 days. But a lot of times what we see is this infection persists much much longer and that is the time you have to think that do you have to go and see an ENT because it's not a viral infection anymore, it could be the sign of sinusitis. When I say sinusitis what I want to say is the bones inside the face they are hollow so when you breathe air they circulate through these bones and they take humidity and nice moisture and they become warm the air becomes warm and then it goes into the chest.
But instead of air if these bones have pus inside them it becomes a problem because the patient will often have pain in the face congestion in the nose headache fever and constant cough and nose block. These are the symptoms of sinusitis and id they persist for more than 2 weeks we call it subacute sinusitis. Most of the time you may require an antibiotic a long course to treat these infections but sometimes you need an ENT consult because there may be an associated deviated nasal septum. The nasal bone which is separating the nose into 2 partitions if it is twisted then it is called a deviated nasal septum and this needs to be corrected. The easiest way to fix the problem non surgically is actually giving good saline nasal washes, multiple saline nasal washes 6 to 8 times steam inhalations they all go long way in helping the nose to heal itself. The 2nd problem which I was referring to is an allergic problem in children. We often are forced to do nebulization to kids and it is always a good idea to check adenoids in the kid because they all mimic the symptoms of allergy in kids.
The child may have snoring breathing difficulty and this can be adenoid. Adenoids are swelling on the back of the nose which block the nose which is due to an infection or allergies which cause adenoid to grow up and once they block the nose they cause a lot of secretion in the nose which causes severe symptoms of allergy and nasal congestion. All these steroid nebulization help a little bit but they don't cure the adenoid. So if your child or if your adult patient has chronic nasal blockage for more than 3 weeks its time to have an ENT consult for that to check out for sinusitis or adenoids. And to keep it brief the last problem which I would like to discuss is snoring. Now snoring is not something which is normal although up to 5200 times a night one can snore if they are tired or they are very very stuffy at night someone who is snoring and also making sounds at night like kh kh kh … choking sort of a sound then it means they may be having obstructive sleep apnea. And this is a different problem than simple snoring because in this the breathing stops the oxygen level goes down and the heart rate kicks in which cause several changes in the body which may decrease the life expectancy which may decrease your performance during the day and cause you very sleepy the next day.
In children, it can cause often a very hyperactivity symptom in the day. How do you detect what is the cause of this snoring? A simple ENT examination should be done to see if there is a blockage of the nose the back of the nose nasopharynx the palate with very bulky or blocking the tongue if its bulky or falling back the tonsils and also the larynx and the hypopharynx which is the opening of the windpipe and the area near the food pipe. So they are all very important in deciding the sight of the snoring. And often we find multiple slides can be involved in causing snoring and sleep apnea. In a child, it's not a brainer that if a child has sleep apnea it is almost always tonsils or adenoids. Although you have exceptions of the squeezy windpipe which is called laryngomalacia or any obstruction downwards which is called Subaortic stenosis or retekomalacia. But all these are congenital problems that we don't see them very often. So how do you effect snoring? Like I said the first part would be a complete assessment. And this will also include assessment of the severity of snoring or sleep apnea by a test called polysomnography or sleep study at night.
We do measure how much oxygen is dropping how your stages of sleep how much heart rate is increasing what stage of sleep you are going into what position of sleep you are sleeping into which is worsening the problem several parameters are measured. And once you do a sleep apnea we know for sure that your sleep apnea needs to be treated aggressively or only way introduction and lifestyle changes to be helpful or you hardly have any sleep apnea. So this is very important in the assessment of the sleep apnea. So to summarise nasal blockage is in recurrent colds allergies and nasal blockages causing sleep apnea all the entities are very easily treatable. Some may require lifelong medication by anti-allergic in spite of a surgery which is not a bad thing because you are symptom-free and these small medications are only going to keep you symptom-free and will prevent you from having the recurrence of symptoms.
The biggest misconception which people have is the sinus surgery should not be done because if we do it will always come back. What our experience is if we could care about sinuses and if you are doing good nasal washes and bushings are also under regular care the recurrence rates are as less as 5%. And the biggest happiness which we get is all these times when you are on medication you are actually completely symptom-free. There are several other problems which can be dealt with also by ENT which helps in the ears like otitis media. So my strong advice to you is although there is a good scope of alternative medicines and regular nasal washes and other things but if your problem is not getting sorted out you should definitely seek an ENT visit with your nearest ENT surgeon who is going to have a good look at your sinuses your nose your throat and larynx and NSAs and tell you what is the way to fix them. It does not mean you will always end up with surgery but it does mean that a potential complication is prevented by taking a good treatment at the right time and all the suffering which you undergo can be completely avoided if you have the consultation at the right time.
Thank you so much for.
4190
people found this helpful
Shared 9 months ago • Featured Tip
It is common belief that alcohol consumption is a social menace and is injurious to health. It is the third leading lifestyle causes of death in the United States and takes a toll on the health care costs of the country. Many organs like the liver, kidney, heart, and brain are affected in people who are addicted to alcohol. However, it has been proven that alcohol consumption in minor amounts can have beneficial effects on the human body including the heart.
The side effects depend on a number of factors listed below.
Type of alcohol consumption (social or habitual drinker)
Amount of alcohol consumed
Frequency of drinking
Age, gender, and genetic predisposition of the person to develop alcohol-related diseases
Family history of alcoholism and its related diseases
Age at which the person started drinking
The number of years that a person has been consuming alcohol
Overall health condition of the person
Exposure to alcohol as a fetus
Like the adage goes, anything in excess is bad. It is not necessary that a habitual or social drinker who consumes a drink or two per week would end up with these issues. In fact, if recent studies are to be believed, mild to moderate intake of alcohol does have a benefit to overall health.
The cardiovascular benefits are the most prominent. Red wine and beer, in particular, are shown to provide benefits against cardiovascular damage in the long run. This could be due to the antioxidant properties of red wine. Alcohol itself (ethanol or ethyl alcohol) also has a positive effect. Some varieties of beer, porter and stout varieties in particular, are also shown to be beneficial. The anti-inflammatory properties and antiatherogenic (effect on plaque formation in the blood vessel) are what contribute to these positive effects.

There is evidence to show that cholesterol profile is improved (good cholesterol increase) and clotting function is improved in people who have mild alcohol consumption.
The insulin sensitivity is also better, leading to better control of sugar levels.
Light alcohol consumption also is believed to reduce the risk of hemorrhagic stroke. However, heavy alcohol consumption is believed to increase the risk of stroke and other cerebral events.
Limited alcohol use is also linked with reduced risk of dementia. Heavy consumption leads to faster memory decline.
The key to note is that these benefits are only when the alcohol consumption is mild to moderate. In excess, the negative effects of alcohol are well established and numerous. Some of the most significant ones being cirrhosis of the liver and cancers of various organs including mouth, liver, larynx, oesophagus, colon, breast, pancreas, etc. To reduce these effects, alcohol screening and brief counselling to reduce habituation are helpful.
4
people found this helpful
Shared 10 months ago • Featured Tip
The brain is said to weigh only 2% of the weight of a person but at the same time, it accounts for 20% of the energy consumed by him or her. There are so many great things by the brain, quite a lot of which are quirky.

The brain is constantly developing and changing. As a matter of fact, one thing which is said to change is the way the brain functions i.e. it is said that the brain could alter the way it functions in accordance with the seasons!

Researchers from Belgium found that when people performed some actions; while the manner in which these actions were performed did not change, what was observed to change was the amount of brain intensity which was warranted in order to complete these tasks.

Seasons on your mind?
Some of the weird things that were found by them include the fact that if a person wished to sustain his or her attention, the effort in neural terms was the least in the month of December. What this means is that if a person wishes to focus on doing something which is of quite some importance, then he or she is best off doing it in December as the stamina for doing so would be the greatest. On the other hand, the month of June was seen to demand the greatest effort for a person to concentrate.

In many situations, things seem to have been just out of mental grasp. It becomes difficult to recollect certain memories of a particular time. This problem is usually faced by people during the months of autumn. This is because the autumn time demands the most of the working memory of a person. On the contrary, if a person seems to have the ability to remember something off the top of his or her head, it is most likely to occur over the period of time around the spring equinox.

Now, a lot of people are likely to wonder why this is the case and whether this phenomenon can be seen in each and every person. The answer to that is that people who have SAD or Seasonal Affective Disorder may be more likely to have the working of their minds affected due to changes in seasons. This has not been proven yet.

So, if a person is not a winter person, it may be all in the mind! In case you have a concern or query you can always consult an expert & get answers to your questions!
3072
people found this helpful
Shared 10 months ago • Featured Tip
Getting hallucinations is a mental condition where a person sees, feels, hears, and tastes things that actually don't exist beyond one's heightened imagination or delusion. It involves the experience of perceiving something not present. Hallucinations can be pleasing or frightening. However, there is almost always an identifiable cause behind it.
They can be triggered by:
Taking hallucinogenic or psychotropic substances
Mental conditions like dementia and schizophrenia
Neurological conditions like Alzheimer's disease or Parkinson's disease
Macular degeneration, leading to loss of vision
Migraines and brain tumor can also lead to such delusions
Some of the signs of hallucinations:
Hearing voices: The medical term for hearing voices is called an 'auditory hallucination'. A person may sense sounds or noises coming from inside or outside of their mind. The noise might be random or disrupting. One might also feel the voices talking to each other or trying to tell them something. Most of the times, these voices come from inside the person's mind; or in some cases, one's heightened perception may make a normal noise delusional.

Seeing things: This is also called visual hallucinations. For instance, one may see unnatural things like a floating chair in thin air. It all depends on a person's perception. Sometimes these hallucinations appear as bright flashy spots or rays of light.
False sense of taste and smell: Technically, these are known as gustatory and olfactory hallucinations respectively. One may feel a kind of odor coming from one's body or surrounding; or a person might feel that something he/she is drinking or eating has an odd taste. This is again too much thinking, causing delusional sensory activities.
Tactile hallucinations: This is when a person feels things that don't exist. One may feel that he/she is being touched or tickled even when no one else is around or that insects are crawling beneath the skin. One may experience strange sensations, which are not a part of a reality.
2967
people found this helpful