About
Our goal is to offer our patients, and all our community the most affordable, trustworthy and professional service to ensure your best health.
...more
Our goal is to offer our patients, and all our community the most affordable, trustworthy and professional service to ensure your best health.
More about Kaya Skin Clinic
Kaya Skin Clinic is known for housing experienced Dermatologists. Dr. Anuj Saigal, a well-reputed Dermatologist, practices in Delhi. Visit this medical health centre for Dermatologists recommended by 95 patients.
Timings
Location
S/36, 1st Floor, Main Market, Green Park
Green Park
Delhi,
Delhi
-
110016

Get Directions
Photos (2)


Videos (4)
View All Videos
Doctor in Kaya Skin Clinic

MD - Dermatology , Venereology & Leprosy, MBBS
Dermatologist
Book appointment and get ₹125 LybrateCash (Lybrate Wallet) after your visit
Health Packages
90 Days validity
•
Medicines included
₹32000
90 Days validity
•
Medicines included
₹51000
Services
Submit Feedback
Submit a review for Kaya Skin Clinic
Your feedback matters!
Write a Review
Patient Review Highlights
"Professional"
1 review
"knowledgeable"
2 reviews
"Very helpful"
3 reviews
Reviews
User
Nov 19, 2018
he is very good. got very good results and gives you personal attention
Misika
Jul 26, 2018
Excellent
Feed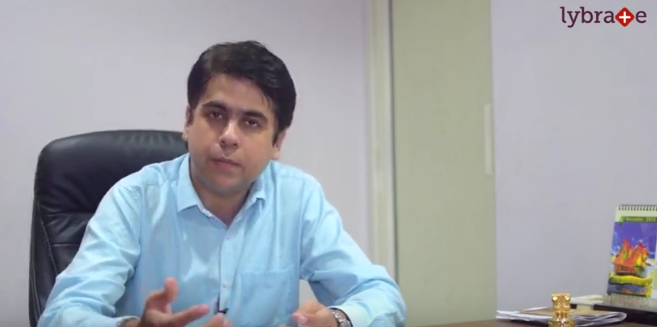 Before consulting any doctor, you should always check the qualification. You should visit the clinic/hospital and check the facilities offered by doctor.
4878
people found this helpful
With changing lifestyle, increased exposure to dust, increased consumption of processed and oily foods, health of our hair has taken a beating. Many are concerned about dull, damaged, hair, which lack bounce and shine. Hair spa treatments provide life and shine back to the hair. Read on to know how you can transform your look with regular spa treatments.
What is hair spa?
Hair spa includes a combination of oil massaging, shampoo, hair mask and hair conditioning. Each of these has a specific purpose and function in adding to hair health. With warm oil (olive or coconut), the scalp is massaged for about 10 to 15. This is then washed off with a mild shampoo. A hair spa cream is then applied for about 20 to 25 minutes from the root to the tip. It is then rinsed off and a conditioner is applied to stay in place. Used in sequence, this helps restore the shine, texture, and bounce in the hair.
Benefits of hair spa
With the increased exposure to dust and multiple hair care products, hair is robbed of its lustre and shine. This is where hair spa comes into the picture as it helps reduce hair loss, reduce dandruff, nourishes with protein, and increase moisture which is lost due to colouring and pollution. The massage improves blood circulation and also helps relax and reduce stress.
Spa you can do it yourself as well
While reading the benefits above makes us all want to head to the spa, for most of us, it is not practical given the time and/or it requires. Not to worry! There are simple things you can do at home to provide the same benefits without having to step out of your home or without spending loads of money. Follow the below listed 5 steps for restoring life in your dull, damaged hair.
• Use warm olive or coconut oil for massaging the scalp for about 10 minutes. Wrap a cotton cloth soaked in hot water around the hair for about 10 minutes.
• Wash the hair with a mild shampoo with only lukewarm water (hot water is best avoided on the hair).
• Use a conditioner off the shelf based on your hair type and ensure all parts of the hair from the root to the tip is covered. Leave it in place for about 20 to 30 minutes.
• For a hair mask, use one of the two options. A mixture of egg white and coconut oil whipped to form a smooth paste. Banana, honey, egg white, and olive oil can also be mixed together to form the mask.
• Rinse off with lukewarm water.
Repeat this once in 15 days or a month and see your hair bounce back with life and shine.
5118
people found this helpful
The skin on your body is an important organ which also has many important functions such as regulating the body temperature through perspiration, allowing you to touch and feel the world around us. The skin is a supple organ with folds and variations and different levels of thickness. To maintain its health, it is very important to keep it properly hydrated. Let's look at a few ways that can be done naturally:
Moisturize: This is an important step that many don't follow and it is a very important part of skin care. Moisturizing is necessary in both dry and wet climates. What you need to be aware of is to change the type of moisturizer from season to season. It is better to moisturize with a lighter lotion and less often during summers while the winters would require a heavier lotion with increased frequency.
Use humidifiers during the dry seasons: Many people may miss this trick, but it is a good idea to run a humidifier within the room during the dry seasons as it helps you to breathe better as well as keeps your skin hydrated. Also, when sleeping in air conditioned rooms, it is a good idea to run a humidifier to ensure that the cold air doesn't dehydrate your skin.
Stop taking hot showers for too long: This is another common reason for dry skin. Taking hot showers for extended periods of time will rob your skin of its natural moisturizers and result in dry, scaly skin. Too long and hot showers will strip the skin of its essential oils and thus result in it becoming scaly and dry. Preferably, take shorter and colder showers.
Change lifestyle habits: One of the greatest disruptors of skin health are bad habits, such as smoking, drinking excessive alcohol and sun damage. Ensure that you have enough protection from the sun to stop sun damage. Smoking and alcohol both dry out our skin and thus result in you looking older as well as developing more wrinkles. Give up smoking and try to limit alcohol consumption to limited quantities.
Exercise: Many of the skin related woes occur due to the lack of physical movement, which results in underlying conditions. These underlying conditions may not only cause the skin quality to deteriorate, but will also result in it being dry. It is important to exercise to keep the internal regulatory systems in best condition and keep the skin hydrated.
4959
people found this helpful
An overproduction of oil, combined with dirt, bacteria, dead skin cells or residual make-up, usually lead up to clogged up pores, that appear black in colour, to show up on your skin. These are called blackheads. Though treating blackheads is not that difficult, it is always better to prevent them.
Here are some tips to prevent blackheads:
The basic thing you can do to keep blackheads away is to wash your face regularly. It is important to keep your face clean, to prevent oil and dirt build-up, which clogs pores and lead to blackheads.
Washing your face is important, but make sure not to over-wash. Washing your face frequently will irritate skin, strip it off its natural oils and cause more breakouts. Washing your face two-times in a day is sufficient.
Always remove your make-up before you go to bed. Cosmetic products or make-up, if left on skin for too long, can lead to clogged pores.

Use gentle make-up remover or cleanser to remove make-up.
Keep your make-up brushes or cosmetic sponges clean to prevent bacteria that can cause clogged pores.

If you lead a very active lifestyle, always shower after laborious activities. Sweating generally leads to an overload of bacteria, which ends up causing blackheads.
After washing your face, don't forget to apply moisturiser. Sufficiently hydrated skin actually helps keep blackheads at bay. Always use a moisturiser meant for your skin types. For example, if you have oily skin, don't go for heavy creams; choose oil-free lightweight creams instead.
Since excessive dead skin cells are also a cause of blackheads, it is imperative to exfoliate regularly. Gently exfoliate your skin to remove bacteria and dead skin cells to prevent blackheads.

Exfoliating will prevent blackheads, so if you already have blackheads, simply exfoliating won't do.
Choose gentle exfoliators as harsh scrubs can irritate your skin.

Having oily skin means your battle with blackheads is never-ending. The best way to combat blackheads, is to use products that absorb extra oil.

Weekly clay masks, counter benzoyl peroxide or salicylic acid treatments can be extremely beneficial.

Lastly, if you do think you see a blackhead on your nose, don't touch it! Touching or picking it will only spread bacteria and oil, causing more blackheads.
4671
people found this helpful
We all fear the changes that old age brings with it, especially in terms of how it changes our appearance. Skin starts to lose its elasticity, dark spots appear on the cheeks and forehead, circles under the eyes grow darker and what not. The battle against ageing is something all of us (especially women) have to prepare for, and the good news is that there are definitely things, which we can add to our armor. Started early on in life, there are skin care measures which can help you combat ageing skin later in life. They will prolong the onset of ageing and also reduce severity of the symptoms. Read on to know more.
Moisturizer: The skin needs hydration and better hydration yields younger looking skin that is radiant, supple and glowing. Whatever product you use, ensure it has collagen, which can improve the skin tone and elasticity. Vitamin C and K are also essential. From plain petroleum jelly to olive oil to Moroccan oil, pick a moisturizer that works for you. The intention is to give your skin the required amount of hydration it requires to keep it looking young.
Sun protection: 90% of skin problems arise out of exposure to sun. Be it blemishes, dark spots, tanning marks or even melanoma (cancer), the culprit is the sun. It is a myth that a sunscreen is to be used only when you are out in the beach or on a hike. Use a sunscreen with sun protection factor (abbreviated as SPF on the product) every single day to avoid damage from the sun. Continued use for a couple of months will make you realize its benefits.
Exfoliation: Regular removal of dead skin cells can help keep the skin healthy and glowing. This removes the blemishes and also improves absorption of moisturizers and sunscreens, improving their efficacy.
Cleansing: The skin is the most exposed part of the body, and needless to say, accumulates a lot of dust and toxins from the environment, how much ever you try. Washing the skin off with water is the best way to keep it clean. Make sure you wash your face at least 3 to 4 times a day. Using a cleanser like Cetaphil will help in deep cleaning.
Face masks: Whether brought from a shelf or made at home using combinations like cucumber/curd, glycerin/rose water, papaya, or lime/honey, frequently pamper your skin with these masks. The results will leave you astonished.
Cleaning makeup brushes regularly: While this is hardly noticed, using the same applicators and brushes can carry germs from one day to another, and so they are best cleaned regularly.
Take care of your skin from early years, it will show later!! If you wish to discuss about any specific problem, you can consult a doctor and ask a free question.
4867
people found this helpful
Acne is a name used for clogged pores caused by over production of sebum (otherwise called whiteheads and blackheads), pimples, knobs, cysts or sores that can show up on the face, neck, shoulders, chest, back, upper arms and upper legs. Most adolescents and many grown-ups experience the ill effects of acne for a period of time. The condition is not confined to any age, race, or sex. It influences a huge number of individuals over the world and most commonly affects adolescents. The most serious issues with acne include the outbreak of pimples and the scars they leave, which makes the face look unpleasant.
Here are a few ways to treat your acne problem:
Make a cinnamon and honey mask: Honey is sticky, and cinnamon is fiery, and it appears as though they are both things you would want to avoid from getting close to your skin. Yet, while it might sound unusual, honey and cinnamon make an incredible combo with regards to skin inflammation or acne. Cinnamon has antimicrobial properties, so it can prevent microscopic organisms from getting out of control.
A paste of milk and yogurt: While there is a considerable amount of debate around dairy items bringing about acne on the skin, it appears that milk can improve your outbreak of acne and clear the skin tone.
Throw together a few egg whites: Egg whites are a simple and reasonable approach to decrease acne and blur scars left by terrible blemishes. The reason people have observed egg whites to be useful for their skin is on account of the fact that they are packed with proteins and vitamins that both battle acne and remake your skin cells.
Papaya: Raw and plain papaya is an all-common acne cure that evacuates dead skin cells and overabundant lipids from the surface of the skin, leaving it delicate and smooth.
Blend strawberries and honey: Honey and strawberries are a good solution for acne problems. These ingredients can also be found in exfoliators and scrubs. A mixture honey and strawberries is a purely natural scrub and cleanser.
Aloe for skin inflammation: Aloe Vera gel can be utilized with different things to battle the problem of acne, however, it really is great all alone also. Not just is the aloe soothing on the skin, it acts as a calming, anti-inflammatory agent that reduces redness and swelling. It additionally has antibacterial properties.
Dab some lemon juice: Lemon juice can help one in getting rid of acne for various reasons. It is rich in vitamin C, which is useful for all types of skin. It is a citrus extract, so it also exfoliates the skin and keeps it glowing.
4703
people found this helpful
Warts are benign growths on the skin. They are hard in nature and are caused due to virus infection. Warts usually infect the upper layer of the skin. This virus is generally passed through a cut in the skin or a damaged skin. If a person with a cut or a damaged skin comes in contact with another infected person, then the virus may spread rapidly. There are different kinds of warts depending on the areas they grow on.
Below mentioned are eight remedies to get rid of warts:
1. Try to be hygienic: Warts may pass from one body part to another. So do not touch the infected parts of your skin several times. Make sure to wash your hands with clean water every time you touch the infected areas.
2. Eat healthy: Make sure to eat healthy, exercise and sleep well as this will help you to develop a strong immune system. A strong immune system can help you to get rid of warts.
3. Garlic: A paste made of garlic can be very useful for treating warts.
4. Lemon juice: Lemon juice has great healing powers for treating warts. It contains vitamin C which can destroy the viruses causing warts.
5. Using lukewarm water: Soaking the infected parts of your body in lukewarm water will soften the warts and help you to get rid of them too.
6. Laser therapy: Laser therapy can also help you to get rid of warts. In some cases, it might require anesthesia.
7. Oils: Applying essential oils on the affected areas can also prove to be very helpful. You can use oils like tea tree oil or bergamot oil.
8. Acetic acid: Acetic acid can also help you to get rid of your warts, especially from the areas of your feet or hand.
Apart from the remedies mentioned above, you can also consider special surgeries for removing warts after consulting a dermatologist. In case you have a concern or query you can always consult an expert & get answers to your questions!
4208
people found this helpful
After 30 your skin looses its lustre and appears dull. Thus, the overall glamour and grace of your skin is lost. This is the reason you got to take special care of your skin that can prevent skin deterioration and can prevent different kinds of acute troubles, especially ageing spots, fine lines, patches, wrinkles, dark circles and many others.

How ageing affects your skin?
Losing of collagen: If your skin remains exposed to direct rays of sun for longer hours, then the collagen will get lost as a result of which skin texture, formation and quality get disturbed. In some cases, you might even face dreadful skin damages that are simply quite hectic to bear.
Losing skin thickness: After 30, your skin will look thinner as thickness will be lost and this is one of the most prominent symptoms. Thinner skin invites ageing signs faster and thus your skin will become sagging slowly by losing the natural tightness.
Increase in visibility of ageing signs: The ageing signs will become more prominent and visible immediately after 30s, and this is the reason you should think of the most powerful means that can prevent these signs on a permanent note.
What are the leading skin-care methods for people above 30?
Applying UVB or UVA broad-spectrum sunscreen: since it is not possible to avoid sun exposure all the time, especially for office-going fellows, therefore, it is better to use broad-spectrum sunscreen with rather UVB or UVA feature. Zinc or titanium oxides are mostly found in this kind of sunscreen lotion that not only prevent sun-rays absorption within skin but also make your skin tone much fairer than ever.
Regular usage of filler: fillers can be regularly used so that skin volume can be easily maintained in the long run. This procedure will also take good care of your skin and prevent the skin from getting thin day by day. In this respect, it is recommended to take proper consultation from any dermatologist so that greater safety can be maintained without any mess or adverse reactions.
Using retinol: Retinol has got medical approval, and this plays the most important role in building and maintaining skin collagen in the best way. In this case, collagen levels will get improved slowly, and on the other hand, sun-damages can also be reduced. Because if this ageing signs will also be controlled.
In case you have a concern or query you can always consult an expert & get answers to your questions!
4500
people found this helpful
Hives or urticaria is an outbreak of reddish swollen bumps around the skin surface, formed mainly due to the body's response to particular allergens. Generally, the infectious bumps are of varied shapes and sizes and last for about 5-6 weeks. Although not a serious medical condition, hives can cause tremendous discomfort to the concerned person and affect his/her daily activities. Hives can be cured with a prescribed dosage of antihistamines or oral corticosteroids.
Causes of hives
Although the exact reason behind their formation is still unknown, researchers suggest that this disorder occurs as a response to involuntary histamine release by the skin blood vessels (that in turn, causes a leakage of blood plasma). Some other factors that can be responsible are:
Hives can occur due to insect or parasite bites.
Hives can also result as a side effect of painkillers such as codeine and other anti- inflammatory drugs such as ibuprofen or ACE inhibitors.
Excessive exposure to sunlight or high levels of stress (leading to high cortisol levels in the body) can also result in hives.
Intense scratching around the same spot can also result to hive formation.
Excessive alcohol intake can render you even more vulnerable to this disease.
Excessive intake of foods such as eggs, fish, nuts, chocolate and berries might also cause hives. Additionally, excessive consumption of certain food preservatives can also trigger the release of histamine.
Suffering from serious underlying medical conditions such as cancer, hepatitis or thyroid disorders can make you prone to chronic cases of hives (which might last for more than 6 weeks).
Symptoms of hives
The symptoms of hives include, but are not limited to:
Appearances of several reddish welts around the face or arms which might cause a severe itchy sensation.
Painful and abnormal swelling around the mouth
You might also feel tightness in your chest along with recurring bouts of dizziness.
If not treated promptly after diagnosis, hives might result in life-threatening allergic reactions, such as Anaphylaxis (narrowing down of the bronchial tubes, thus causing significant breathing trouble) and auto-immune disorders such as rheumatoid arthritis. In case you have a concern or query you can always consult an expert & get answers to your questions!
4962
people found this helpful
Botox, derived from Clostridium Botulinum, is a cosmetic treatment often used to smooth wrinkled skin. Botox was originally used to treat spasms as it has muscles freezing qualities. Eventually it was discovered that Botox could cure the wrinkles present in the corner of the eyes,which are famously known as the crow's feet and as well as the superficial wrinkles just because it possessed the muscle freezing property.
In today's world, everyone is conscious about getting wrinkles or any other ageing signs. Eventually you will have to deal with them. But until it is absolutely obligatory for you to embrace those signs, Botox is an extremely efficient cosmetic treatment to control them. Here are the different ways in which Botox is beneficial to you:
Botox is nonsurgical: Botox can help you to get flawless skin without any surgery. Botox is administered into your skin in the form of injections. Hence, the hassle of going through a surgery is totally unnecessary.
Botox lifts your eyebrow: Your eyebrow may drop due to various factors like age or lifestyle. Botox helps lift your drooping eyebrows; giving you a fresher and youthful look.
Botox reduces excessive sweating: Excessive sweating can be extremely embarrassing at times, especially if it is under the arms. To be saved from this embarrassment, you can take a Botox shot and it will reduce the amount of sweat produced in your body, hence preventing excessive sweating.
Botox can help with migraines: If you are suffering from migraine headaches, you might consider taking a Botox shot, as it may help reduce your headache and decrease their recurrence. It is extremely beneficial for those who suffer from chronic headaches during one such migraine attack.
Botox helps with eye spasm: Botox helps cure strabismus, diplopia and blepharospasm. Botox relaxes the eye muscles so that they do not work against each other and let the defected muscles heal.
Botox cures overactive bladders: Suffering from an overactive bladder can cause a lot of inconvenience. If you are suffering from a case of bladder incontinence, then you can think about getting a Botox shot. Botox increases the volume of the bladder thereby, reducing the incontinence. Once you get a shot, the overactive bladder will be cured gradually.
In case you have a concern or query you can always consult an expert & get answers to your questions!
5218
people found this helpful
View All Feed
Near By Clinics

4.6
(

70

ratings)
Green Park, Delhi,
New Delhi
View Clinic