About
Our goal is to provide a compassionate professional environment to make your experience comfortable. Our staff is friendly, knowledgable and very helpful in addressing your health and fin...
...more
Our goal is to provide a compassionate professional environment to make your experience comfortable. Our staff is friendly, knowledgable and very helpful in addressing your health and financial concerns.
Timings
Location
A-19/A, Near Kailash Colony Metro Station, Kailash Colony Road, Block-A, Sector-19
Kailash Colony
Delhi,
Choose State
-
110048

Get Directions
Photos (4)




Videos (6)
View All Videos
Specialities
Ear-Nose-Throat (ENT)
Aims to offer special care to patients with conditions related to the ear, nose and throat
General Surgery
Offers extensive care to patients suffering from abdomen related medical issues
Gynaecology
A branch of medicine reserved especially for treating female conditions of the reproductive system
Orthopaedics
Concentrates on efficient treatment of injuries and problems of the musculoskeletal system
Ophthalmology
Concerns itself with the treatment of diseases related to the eye
General Physician
Aims to provide best quality care to patients with acute and chronic problems
Urology
Offers cumulative treatment of problems of the Urinary tract and male reproductive organs
Internal Medicine
Deals with the careful understanding and treatment of adult diseases
Bariatrics
Determines causes and offers quality treatment for obesity, including measures of prevention
Radiology
A speciality, which uses hi-tech radio imaging for diagnosis of various medical conditions
Psychology
Deals with management of emotional and behavioural problems
Neurology
Offers specialized healthcare to patients suffering from disorders of the nervous system
Network Hospital

143, 1st Cross, Srirampuram, 5th Block, Koramangala, Bengaluru, Karnataka 560034

,

Bangalore
Get Directions

Plot No.9+10/A S.No.2/64, Opposite Sanas Play Ground

,

Pune
Get Directions

No.156, Tardeo Road, Near Famous Cine Labs, Behind Everest Building

,

Mumbai
Get Directions


J-37, Opposite Jai Club, No.2, Mahavir Marg, C Scheme, Ashok Nagar

,

Jaipur
Get Directions

No.41/42, Sathyadev Avenue, Annamalai Puram, MRC Nagar

,

Chennai
Get Directions

Ujagar Compound, Opposite Deonar Bus Depot Main Gate, Deonar, Chembur

,

Mumbai
Get Directions

No.66A/2, New Rohtak Road, Block-23 B, Block-2/C, Karol Bagh

,

Delhi
Get Directions

No.12, C.P. Ramaswamy Iyer Road, Natesan Colony, Alwarpet

,

Chennai
Get Directions

Plot No.1 & 6, Kothaguda X Roads, Near Harsha Toyota Showroom, Kondapur

,

Hyderabad
Get Directions

No.18, Kila Gate Road, Vikas Nagar, Near Sai Baba Mandir

,

Gwalior
Get Directions
Patient Review Highlights
"Professional"
9 reviews
"Prompt"
2 reviews
"Well-reasoned"
8 reviews
"Helped me impr..."
2 reviews
"Thorough"
4 reviews
"Nurturing"
3 reviews
"Practical"
7 reviews
"knowledgeable"
18 reviews
"Sensible"
4 reviews
"Caring"
5 reviews
"Very helpful"
27 reviews
"Saved my life"
1 review
"Inspiring"
2 reviews
Reviews
Sanjiv
Apr 14, 2017
I was panicked, because I never thought I will suffer from constipation like tHer. The Pelvinic Clinic is designed in such a manner that all requirements of patients are taken care of. He is so nice that they even at odd hours one can call him in case of emergency. One of my cousin's referred to Dr Sandip Banerjee. My case was extremely serious, but he really handled it very nicely. The constipation treatment for constipation has helped me greatly and now I am perfectly fine. The waiting area in the Pelvinic Clinic is very comfortable for elderly patients.
Renesh
May 27, 2017
I consulted a number of specialists but the way he treated me was the best. I thought it was something very normal, but then I realised it is gastritis. He is not just friendly, but also is very motivating. It was an amazing experience as everyone in the Pelvinic Clinic is so nice. In the very first sitting, Sandip Banerjee clearly told us the problem and the what the surgery procedure will be in future. One of my cousin's referred to Sandip Banerjee. Pelvinic Clinic can handle all types of emergency cases.
Kaustubh
Feb 22, 2017
He is one of the best physicians in city. During the complete gallstones treatment program he always supported and motivated me. I am so thankful that Sandip Banerjee has given me the best advice and I am now finally able to get back to my normal self. I thought it was something very normal, but then I realised the gallstones is something else. Sandip Banerjee has so much knowledge that for everything my family takes his reference. The overall atmosphere in the Pelvinic Clinic is very soothing.
Deetya
May 25, 2017
I was suffering from hemorrhoids. One of my neighbour's recommended this Sandip Banerjee. He handled my case with ease. He is very professional and is a really patient listener. The complete process of hemorrhoids treatment was so painless and quick, and i am so relieved that I chose to consult him. Finally with his treatment, I am completely cured from the disease. I must say the hygiene was maintained very nicely in the Pelvinic Clinic.
Sourav Mitra
Apr 11, 2018
The doctor is very patient and listened to my problems throughly. She has very good insight and gives proper solution. Unlike other doctors that I have met who are timebound and take sessions for about 30 mins only, this doctor attended to me for an hour. She is really a good doctor that I came across through lybrate. Thank you team lybrate. And lastly I would like to say a special thanks to Dr. Shraddha Banerjee for changing my life.
Kalap
Mar 29, 2017
I have consulted so many doctors , but no one was able to solve my high sugar. Due to my high sugar i was feeling very depressed and had no hope. One of my cousin's referred to Sandip Banerjee. He is a very practical doctor. The nurses at the Pelvinic Clinic were really helpful. His advice and counselling has helped me immensely.
Karna
Apr 5, 2017
I was shocked to experience the symptoms of hernia. Dr Sandip Banerjee is really like god send person. I am so much benefitted with his treatment, that i am perfectly fine now. Whatever tests he prescribed, were very correct and the gave they gave us an exact idea about my condition. I owe him a big thanks for the treatment.
Sahasan
Mar 14, 2017
My mother was very ill due to anal fissure in intestine. Approached dr Sandip banerjee he was in Fortis Escorts Hospital in Delhi ,he treated very well and professionally,he is very polite. He investigated the cause and then only provided the medication.He saved my mother's life.Thank you Doctor
Dheeraj Ailawadi
Sep 13, 2018
Dr. Shraddha Banerjee provides answers that are very helpful, knowledgeable, thorough, well-reasoned and helped me improve my health. Listened and answered my queries patiently and to the best of knowledge. I recommend
Priya
Feb 8, 2019
I found the answers provided by the Dr. Sandip Banerjee to be very helpful, knowledgeable, thorough, caring and well-reasoned. Thx doctor for such a thorough response
Sanket
Apr 6, 2018
doctor is so knowledgeable and helpful she has given positive solutions on my issues.which is definitely gng to help me.tx
Verified
Sep 6, 2017
Dr usha maheshwari is a very good general surgeon...I am improving from the disease by the prescribed treatment
Pragati
Oct 2, 2018
Very gentle and soft spoken doctor. Listens to the patient and answers all queries very patiently.
Vamiq
May 3, 2018
I found the answers provided by the Dr. Suraj Prakash to be practical. I think it will help me
Srikant
Aug 8, 2018
pleasing and helpful. listens very patiently and does not prescribe unnecessarily
Neeraj
Feb 27, 2017
Dr. Sandip Banerjee provides answers that are very helpful. Thanks
Verified
Feb 22, 2018
A very knowledgeable doctor who truly cares about the patients.
Feed
Shared 2 weeks ago • Featured Tip
MBBS Bachelor of Medicine and Bachelor of Surgery, MD - General Medicine, DM - Neurology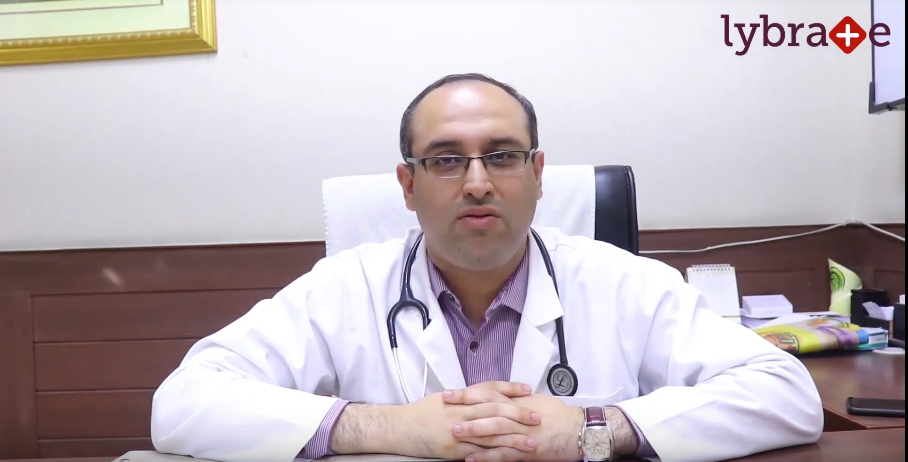 A brain stroke can affect anyone at any point of time when the supply of blood to the brain is interrupted. It can threaten major physical functions and can prove to be fatally dangerous at times. The brain stem which is placed right above the spinal cord controls the breathing, heartbeat and levels of blood pressure. It is also in charge of controlling some elementary functions such as swallowing, hearing, speech and eye movements.
2758
people found this helpful
Shared 2 weeks ago • Featured Tip
MBBS Bachelor of Medicine and Bachelor of Surgery, MD - General Medicine, DM - Neurology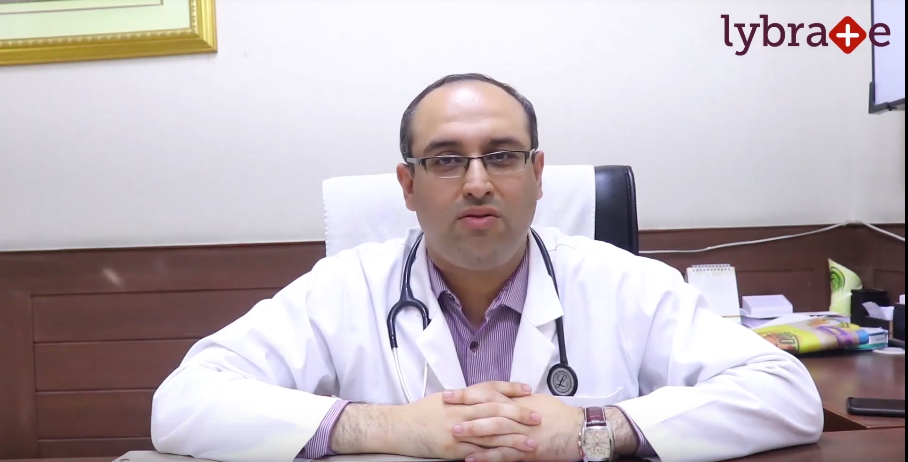 2791
people found this helpful
Shared 4 weeks ago • Featured Tip
MBBS Bachelor of Medicine and Bachelor of Surgery, MD - General Medicine, DM - Neurology
Neurological disorders are an enigmatic bunch. There are various ongoing researches to identify the exact cause and how to treat them. While some argue that schizophrenia is a chronic brain disorder, others do not agree with it and debate that the origin is yet to be identified and the factors which produce it are yet to be identified.

Factors supporting it to be a brain disease are listed below.
Scan images (MRI and PET scans) of people who have had schizophrenia are different and have a reduced volume of grey matter, especially in the frontal and temporal lobes. In some people, this loss could be as high as 25%. Serial images have shown that the loss begins in the outer (parietal) region and gradually spreads to the rest of the brain. There is a strong correlation between the extent of this grey matter loss and the severity of the symptoms more the loss, worse the symptoms. Severe symptoms include hearing voices, psychotic thoughts, delusions, hallucinations and severe depression. This grey matter reduction does not depend on whether the person has undergone treatment or not for the condition.
The counter argument is that grey matter loss is not seen in patients with schizophrenia alone. A number of neurological disorders, including normal ageing, manifest as grey matter loss on the scan images. Also, another consoling news is that this grey matter loss is completely reversible.
The way neurotransmitters respond to stimuli in people with schizophrenia is also slightly different. There are two variations to this debate: that schizophrenia is caused by excessive amounts of dopamine or increased sensitivity to dopamine. There are two proofs for this hypothesis first, dopamine suppressants are useful as antipsychotic drugs and secondly drugs which produce the same effect as dopamine can cause hallucinations similar to those seen in schizophrenics. There could be other neurotransmitters involved too, but the dopamine connection is more strongly established.
The electrical activity of the brain as seen in EEG is very different and abnormal in schizophrenic people. This reduced brain activity is another indication of the fact that schizophrenia is another brain disorder. There is also a strong genetic component to schizophrenia. Family history correlation is also very strong. The correlation extends to the point that where there is a neurologic disorder in the first-degree relatives, the chances of developing schizophrenia is increased.
There are specific genes, mutations of which are also attributed to schizophrenia. While the risk factors are in place (as mentioned above), the environmental conditions (brain infections, head trauma, family/social stressors and toxins can all lead to the manifestation of the symptoms. With medications and support therapy, both prevention and symptom management are possible.
3086
people found this helpful
Shared 1 month ago • Featured Tip
MBBS Bachelor of Medicine and Bachelor of Surgery, MD - General Medicine, DM - Neurology
Depression is possibly regarded as the first sign of Alzheimer's disease. According to a research, the connection between Alzheimer's disease and depression is very interesting. It has been found that the life of people who are suffering from dementia is affected in 2 different ways. Individuals who have suffered from depression in their lives are at a greater risk of developing dementia. It has also been observed that people suffering from dementia also have depression. The health condition should be treated immediately because if it is ignored it can damage the quality of life and result in worst conditions like memory loss. Temperament, as well as behavioral changes, may precede memory problems in people with the disease.
Risk factor of dementia
The significant risk factor for dementia or common form of Alzheimer's is developing depression at a younger age. The other reasons for the link are not very clear, however, it has been speculated that the inflammation that occurs in depression is a contributing factor to the Alzheimer's disease. The risk of dementia also increases with certain proteins which spiral with depression. The common signs of Alzheimer's disease include lack of appetite, sadness, agitation, weight loss, and anxiety. People suffering from this condition are unable to tell if they are depressed, but their actions help in communicating a message. It is always better to seek the assistance of a physician as doctors can make use of tools to assess the neurological disorder.
Best way to treat patients with Alzheimer's
The best way to treat patients suffering from dementia and who are depressed is to engage them in activities. It is important that they step out and do some exercises. They should go out in the sunshine. It is necessary to engage them in activities and conversations and help them to lead a higher quality of life. Some of the symptoms of dementia and depression are alike but not all of them. The major symptoms of depression include feeling tired most of the times, feeling restless, irritable, feeling worthless/guilty, unplanned weight gain and trouble in focusing. These symptoms often occur for more than 2 weeks or longer.
Difficulties caused by Alzheimer's disease
In the case of Alzheimer's disease, it becomes very difficult for the individual to communicate, learn or remember mainly because the damage is caused to the brain. Due to the brain damage, there is a possibility of changes in the personality and moods of individuals suffering from this health condition. The quality of life is affected by depression as well as Alzheimer's disease. Hence, it is always better to treat the condition immediately. For that reason, it is very important to set up a pleasant environment around and help patients suffering from this condition by helping them do enjoyable tasks and make them feel positive about life.
2875
people found this helpful
Asked for female, 26 years old from Varanasi

Fellowship in Minimal Access Surgery, MNAMS (Membership of the National Academy) (General Surgery) , FAIS, FACRSI, Fellowship in GI Surgery, DNB (General Surgery), MBBS
Fissure problem proper medications se better ho jaata hai. Zaroori hai a a gud doctor preferably Coloproctologist. Agar Fissure problem bahut lamba hai to phir ise chronic fissure kahte hai aur isse abscess or pus ho sakta hai. Aap koi laxative use kare aur garam gungune paani par 10mins baithe.
Shared 2 months ago • Featured Tip
MBBS Bachelor of Medicine and Bachelor of Surgery, MD - General Medicine, DM - Neurology
The brain is a very complex organ, both structurally and functionally, and presents with symptoms elsewhere in the body if there is a problem within. It is akin to a central processing unit of a computer which controls the functioning of the entire body. In addition to ageing, trauma, injury, and infection can also lead to neurological symptoms which require intervention by a neurologist.
The following are some common symptoms indicative of the need to see a neurologist.
Numb chin syndrome (NCS): This sudden numbness is often unilateral and has no dental/oral cause. NCS could either be the first indication of multiple sclerosis or systemic malignancy. Breast cancer, prostate cancer, and small cell lung cancer are shown to metastasize first to the trigeminal area and so numbness in the chin should be further investigated.
Muscle twitches: The quivering, twitching and flickering of certain muscles is common for most of us, which is medically known as fasciculations. These occur due to muscle overuse, tiredness, or due to old age. However, when these get progressive, spread to more and more muscles, and are more regular, then it is a cause for concern. This could be the first indication of underlying motor neurone disease, and it is good to rule it out in the early phase.
Poor vision: Vision is blurred or lost for short periods of time, usually affecting both eyes and lasting for just about a few seconds. This happens due to increased intracranial pressure, which causes sudden vision loss. However, it could also be due to underlying brain tumours that are enlarging and encroaching intracranial space.
Bowel/bladder incontinence: Inability to control bowel or bladder movements along with symptoms like leg stiffness could mean spinal cord compression and should be discussed immediately with a neurologist. Left unattended, it could progress and lead to severe complications.
Droopy eyelid: Whether or not it is painful, whether or not it is seen on both sides, a droopy eyelid is definitely a cause for concern. This could be due to aneurysm of an artery which can press on the cranial nerve and cause more severe symptoms.
Banging headache: A headache as if someone hit you with a cricket bat could be the result of an internal haemorrhage in the subarachnoid space. Diagnosis needs to be confirmed with a lumbar puncture to see if the fluid has blood in it.
Saddle anaesthesia: A tumour in the spinal column compressing on the lower spinal nerves presents as loss of anaesthesia around the genitals and buttocks. This again needs to be immediately looked at by the neurologist.
If you have any of the above symptoms, visit your neurologist, and ruling out serious causes is reason enough to cheer!
2862
people found this helpful
Shared 3 months ago • Featured Tip

M.Ch - Orthopaedics, Fellowship in Arthroscopy & Sports Medicine, MS - Orthopaedics, MBBS
People who suffer from arthritis are more likely to experience osteoarthritis symptoms. The intensity of the feeling of knee pain in winter is often linked to barometric pressure. In winter, there is a reduction in the pressure exerted by the air around us. This drop in pressure can cause the tissues around the joints to swell resulting in increased pain. The other possible cause of knee pain in winter can be explained from the influence of heat. Fluid in tissues becomes more viscous during winter. As a result of this increased viscosity, the elasticity of the muscles decreases, resulting in winter aches and pains.
Some scientists believe that the higher pain intensity in winter is to be more of a psychological thing. Seasonal affective disorder is more during winter, and people suffering from mental depression seem to sense more pain during winter as the weather restricts outdoor activities. Improper intake of food also causes knee pain in winter due to undigested material. Even though winter arthritis is uncomfortable, the following tips help to make the joints work better and make you withstand the season easier.
Tips to Manage Joint Pain in Winters -
Physical activity in winter can reduce winter aches and pains and enhance overall health benefits. Low impact activities like aerobics, swimming in a heated pool, weight training, and riding a stationary bicycle can reduce stiffness, increase the blood flow, and support the knees. Thus, winter arthritis can be well managed by doing exercises.
Diet also plays a vital role. Eating a balanced diet that comprised of low saturated fat, lean proteins, more fiber, and refined carbs helps to improve body functions during the winter. Drinking water throughout the day helps to reduce winter aches and pains. It is essential to consume easily digestible foods like vegetables. Consuming vegetables like carrots and cucumbers that have diuretic properties can help to eliminate waste products from the body.
Vitamin D deficiency may worsen osteoarthritis. It is necessary to take a supplement vitamin D or ensure to make your diet is vitamin-D rich. Fish oil is a potent source of omega 3 fatty acids. Increase your intake of milk, a rich source of protein and calcium that help to strengthen the bones. Exposing the body to sunlight help to obtain vitamin D.
Home Remedies for Knee Pain in Winters -
Wrap the inflamed knees with blanched cabbage leaves. This can cool down inflamed knees. Aloe vera also helps to reduce inflammation.
Comfrey (symphytum officinale) can act as an anti-inflammatory agent. Create a compress using mashed root or comfrey tea soaked bandages can also be used to reduce inflammation.
Applying an ice-pack can help to reduce swelling and alleviate winter aches and pains. While applying ice-pack, ensure to cover the entire knee. Applying a bag of frozen peas to the area also works well. While using ice or heat therapy, make sure to do them carefully as over agressive and over doing it, can cause problems.
Steam therapy also helps to reduce pain in your knees. Soak your knee in a steaming hot water for 15 minutes. Applying hot water bag also can relieve knee pain in winter effectively.
Winter aches and pains all over the body can be relieved by administrating massage therapy by a professional.
Avoid applying strain or pressure on your knees. Take adequate amount of rest to reduce pain and swelling.
These are basic guidelines to help you. Contact your doctor for further management.
2839
people found this helpful
Shared 3 months ago • Featured Tip

M.Phil - Clinical Psychology, Bsc - Psychology, Msc - Applied Psychology
Are you at mid-20s or early 30s? Do you feel that your job is very stressful and you are not able to manage? Have you experienced too much struggle to maintain your love relationship? Sometime do you feel overburdened in life? If you have experienced any of these, facing unmanageability and remain mentally disturbed - then maybe you are suffering from Quarter Life Crisis.
The Quarter Life Crisis refers to the phenomenon that tends to consume young adults between the ages of 25-35 as they deal with the uncertainty building in their lives. It is supposed to be the time of opportunity and adventure, before mortgages and marriage have taken their toll. But struggling to cope with anxiety about jobs, unemployment, debt and relationships, many young adults are experiencing a crisis in their life, according to new research by British Psychological Society.
With emotional ups and downs and ins and outs young individuals of these age range can always feel on the verge of something. As early adulthood is a period marked by changes and growth physically, mentally and emotionally normal or small issues of life become more challenging for them and they face difficulty in coping. Young adults often faces mood swings and get stuck between extreme emotions, one bad day can make them fell like the world is toppling down and they often feel out of control.
Mood related symptoms commonly found among these individuals like bad mood or grumpiness which lasts longer than a few days, social withdrawal, continual anger, irritability or depression, dramatic changes in appetite or sudden weight loss or gain.
We now live in a world where success is measured by the income of our job, the house we acquire, or the merit of our CV. Expectations can be suffocating, expectations of our elders, our partner and also our own expectations related to our responsibility to life.
In a career survey by a British organisation in 2015, it has been found that 69% of young people were worried that they wouldn't be able to find employment, while 63% revealed that they were anxious about ending up in a "dead end "role.
Young adulthood is a period of transition, to become an independent adult. They desire to take all responsibilities and settle down in life. Many young adults embrace this transition period and enjoy the time spent exploring possibilities for the future. But some young people may find their entry into adult responsibilities overwhelming or confusing. This overwhelm and confusion, along with rapid changes in biological, psychological and social development, may help contribute to the development of major psychological problems or disorders, the rates of which are shown to increase for this age group.
As discussed above young people often face emotional turmoil which can make a person feel hopeless and truly out of reach. Unfortunately, less than half of young adults with a mental health condition get the help they need, maybe because they feel ashamed or embarrassed about their feelings and opening up to someone about them become difficult.
Consequences of mental health problems can include poor performance at work, lack of established friendship and much needed social interaction, substance or alcohol abuse, risky social behaviour leading to infectious diseases, and suicide. Help from mental health professionals is much advisable which can help them handling their emotional disturbances, relationship issues, work stressors and building up good coping skills.
2736
people found this helpful
View All Feed