About
Our medical care facility offers treatments from the best doctors in the field of Allergist/ Immunologist, Asthma Specialist, Cardiologist, Chemcial Peel, Dermatologist, Diabetologist, En...
...more
Our medical care facility offers treatments from the best doctors in the field of Allergist/ Immunologist, Asthma Specialist, Cardiologist, Chemcial Peel, Dermatologist, Diabetologist, Endocrinologist, Gastroenterologist, General Neurologist, General Physician, HIV Specialist, Infectious Diseases Physician, Internal Medicine, Medical Cosmetologist, Pulmonologist, Sports Nutritionist, Thyroid Specialist.Our goal is to offer our patients, and all our community the most affordable, trustworthy and professional service to ensure your best health.
More about Multispeciality Clinic
Multispeciality Clinic is known for housing experienced Internal Medicine Specialists. Dr. Hardik Thakker, a well-reputed Internal Medicine Specialist, practices in Mumbai. Visit this medical health centre for Internal Medicine Specialists recommended by 48 patients.
Timings
MON-SAT
08:00 PM - 10:00 PM
12:00 PM - 04:00 PM
Location
204, 2nd Floor, Marathon Chamber, Panch Rasta, Above Manoranjan Sarees, Mulund West
Mulund West
Mumbai,
Maharashtra
-
400080

Get Directions
Photos (3)

Videos (6)
View All Videos
Doctor in Multispeciality Clinic

MD - Internal Medicine, MBBS
Internal Medicine Specialist
₹300 online
08:00 PM - 10:00 PM
12:00 PM - 04:00 PM
Health Packages
30 Days validity
•
Medicines included
₹3000
30 Days validity
•
Medicines included
₹2500
30 Days validity
•
Medicines included
₹2500
30 Days validity
•
Medicines included
₹2500
30 Days validity
•
Medicines included
₹2500
30 Days validity
•
Medicines included
₹2500
30 Days validity
•
Medicines included
₹2500
Services
Submit Feedback
Submit a review for Multispeciality Clinic
Your feedback matters!
Write a Review
Patient Review Highlights
"Professional"
1 review
"Prompt"
2 reviews
"Well-reasoned"
2 reviews
"Nurturing"
1 review
"Practical"
6 reviews
"Thorough"
2 reviews
"knowledgeable"
12 reviews
"Caring"
1 review
"Very helpful"
25 reviews
"Saved my life"
1 review
"Inspiring"
1 review
Reviews
User
Aug 5, 2017
My mother was diagnosed with hep c n lever cirosis,and other problems due to that..also there was challenge of treatmnt because of rheumatic desease which my mom had.he studied each fact and rightly treated her.now she is out of hep c.most imp.is 1.right understanding,right treatment and timely follow up 2.doesnt take financial advanrltages of patients under fear(like some other docs).many thanks to him!!
Darpana
May 31, 2017
I was suffering from nonalcoholic fatty liver disease. It was so quite pleasant in the Multispeciality Clinic. Over the period of time I noticed a number of changes in myself. I searched Dr Hardik Thakker online and saw his reviews. No matter how critical be the situation, he is always very calm. he has so much knowledge that for everything my family takes his reference. I was amazed that other doctors before him were not able to even diagnose my problem, but he did it immediately and started the nonalcoholic fatty liver disease treatment for it.
Manav
Jun 27, 2017
I remember, I read an article of Hardik Thakker in the paper and made contact. I am so much benefitted with hertreatment, that i am perfectly fine now. Hardik Thakker is well aware about innovative techniques to treat problems. The overall atmosphere in the Multispeciality Clinic is very soothing. I had lost hope, but the difficulty sleeping treatment given by Hardik Thakker has helped me regain my confidence. The interior of the Multispeciality Clinic was no nicely done, it was so clean. He is a very practical doctor.
Ebadaah
Jun 20, 2017
I feel strange that I am suffering from diabetes. He is not just friendly, but also is very motivating. I was quite depressed due to my condition, but my Hardik Thakker guided me to change my attitude. The facilities available in the Multispeciality Clinic are very nice. On the very first day he identified my problem. I saw Hardik Thakker clinic's advertisement in newspaper and that is how we referred him. Thanks to the expert care and guidance, I feel much better than before.
Imdad
Jan 15, 2017
The entire Multispeciality Clinic is very nicely designed. During the treatment, Dr Hardik Thakker supported me a lot. I was taking treatment from some other doctor but by chance, I approached him for second opinion and thank god, i did because, he treated me patiently and with least possible medication . I must say the hygiene was maintained very nicely in the Multispeciality Clinic and the treatment he provides is quite satisfactory.
Prasad
Feb 26, 2017
I was in so much pain due to my hair loss. He is so pleasant to talk to and always ready to answer your doubts. The facilities available in the Multispeciality Clinic are very nice. Whatever tests he prescribed, were very correct and the gave they gave us an exact idea about my condition. Even though Dr Hardik Thakker is not from our city, he is still very famous, so we consulted him. His treatment suited me the best and now I am fine.
Anaisha
Jun 1, 2017
I was shocked to experience the symptoms of sugar. I am so happy with the results of my treatment, that I will surely recommend Dr Hardik to anyone gladly. So many doctors I consulted, but his treatment was the best. He is not just highly qualified, but has years of experience in handling high risk cases. The overall atmosphere in the Multispeciality Clinic is very soothing.
Samanyu
May 17, 2017
Dr Hardik with great ease handled my serious case. The Multispeciality Clinic is designed in such a manner that all requirements of patients are taken care of. My lose weight treatment was such that it required a number of sessions, and I must say after all the sessions, I am feeling much better now. Hardik Thakker has a very positive attitude towards all the patients. .
Pratyush Singh
Apr 20, 2017
I found the answers provided by the Dr. Hardik Thakker, Md (Med), Ecfmg (Usa). to be knowledgeable. I have a doubt; i should add threptin to my meals or cut my meal anf have threptin instead?
Karan Bheda
Aug 21, 2016
One of the most skilled doctors I have met in town.... knows what he is treating and is quick in making decisions like if hospitalisation is needed or not
Manoj Rawat
Sep 6, 2016
Dr. Hardik Thakker provides answers that are very helpful. thanks for concerning my views and also identify some points which helpful for me in future
Ashish
Mar 15, 2015
It really served the purpose. Thanks to Dr. Hardik for being so courteous n helping me with the right treatment n guidance.
Rama
Jan 23, 2018
Very Good analysis of the problem .. Perfect treatment ..good response to the Queries .. Thanks U a lot Doctor Ji
Russell Rodrigues
Jan 14, 2015
Excellent service. Dr Thakker took a personal interest in ensuring I was comfortable and cared for.
Zahir
Apr 14, 2017
Dr. Hardik Thakker, Md (Med), Ecfmg (Usa). provides answers that are knowledgeable. great doctor
Avinash
Jan 12, 2017
I found the answers provided by the Dr. Hardik Thakker to be very helpful. Well helpful
Devinder
Oct 3, 2016
Dr. Hardik Thakker provides answers that are very helpful. Thanks sir
Yogesh
Oct 19, 2017
Dr. Hardik Thakker provides answers that are very helpful. yes sir
Feed
Shared 4 months ago • Featured Tip
Influenza or seasonal flu is basically a viral infection. It is different from common flu that accounts for many conditions that occur due to changing weather. These conditions include cold, stomach problems and fever. Influenza or flu comes with a variety of symptoms and is primarily caused by a virus due to lack of precautions taken as far as food and outings go, during the changing seasons. Let us find out more about the symptoms and treatment.
Symptoms: The main symptoms of this condition include fever, an aching body, dullness, fatigue, dry hacking coughs, a sore throat and even headaches. Appetite loss and drowsiness are also some symptoms of the condition.
Causes: Influenza is usually caused by either of the two influenza viruses, such as virus A or Virus B. The strains of these viruses are known to change every year.
Congestion: The main form of treatment revolves around treating the congestion that may have occurred in the nasal or the sinus tracts. The treatment for this is usually done with the help of nasal decongestants or sprays which can be used for a few days to get relief until the infection and congestion leaves the body. One must avoid the use of these decongestants for prolonged periods of time as they can make the condition reoccur again and again.
Allergies: Histamine is the chemical that the body produces automatically when an allergy hits. This is what causes influenza and hay fever as well. One can get treated with the help of anti-histamine drugs that will be prescribed for the doctor in case an allergic reaction or hay fever is detected. This drug can cause severe drowsiness, so it is best to take it at night and wake up fresh in the morning.
Blood Pressure and Other Complications: It is important to know what kind of medication you are allergic to, before you ingest anything or take a spray. If you are suffering from high blood pressure or any other cardiovascular complications, then you may want to steer clear of decongestants as these sprays can increase the blood pressure as well as the heart rate of the patient.
Cough: In order to cure a cough, one can take a cough medicine that will also have anti-histamines and analgesics, which will help in clearing the pollutants, dirt and allergens that have caused the cough.
Fever: In case you are experiencing fever and body ache, you can take aspirin or acetaminophen. However, this should be avoided by children.
With the treatment, one should take ample precautions while stepping out the home. Also, the patient should be careful about the dosage to avoid an overdose. In case you have a concern or query you can always consult an expert & get answers to your questions!
6514
people found this helpful
Shared 5 months ago • Featured Tip
A migraine is considered to be one of the worst headaches of all. It causes excruciating pain along with a range of other symptoms. Notably, a migraine pain is very different in nature compared to general headache. A migraine pain is mostly felt on any one side of the brain. Since a migraine is difficult to diagnose, here is a list of 5 signs that will help you to understand, if your headache qualifies as a migraine:
Vision splotches: It is very common among migraine patients to experience blind spots and a sudden flash of light. While this might appear to be a little unusual, it is pretty normal for migraine patients. The visual cortex of the brain is responsible for incidences like these. They often pace up and slow down to cause such unnatural feelings. For cases like this, the nerve gets activated by the optical lobe and crashes immediately resulting in such sensations. These visible auras are felt by both the eyes.
A spinning sensation: A migraine patient often gets a swirling sensation. This requires them to immediately lie down. This is accompanied with nausea and throwing up. Certain migraine-induced changes caused in the brain causes hearing imbalance which is very similar to vertigo. These auras often serve as the onset of a migraine and can last for over one hour before the actual migraine cycle starts. If a person is suffering from these symptoms, it is a clear indication that he is suffering from a migraine.
Light sensitivity: Migraine patients often becomes oversensitive to sound and light. This is perhaps the reason why most migraine sufferers like to spend more time in dark and solicitude. Studies have shown that sudden exposure to light activates the optic nerve fiber which in turn activates the pain receptors in the brain. A study conducted by the Nature Neuroscience journal conducted in the year 2010 showed that even blind person (with a migraine) suffers from a sudden glow of light.
Touch sensitivity: Sensory auras often cause sharp pain from tiniest of touches. This is a condition known as the allodynia. This is a condition by which the spine and the brain get super excited by the inflamed blood vessels. This condition should be reported to a doctor since the most common medicine of a migraine does not work well if a patient is suffering from allodynia.
Funny Face: Aura of the tongue, face and lips are known as cheiro-oral. There is a type of aura that makes even speaking and eating difficult. At time sufferers feel that they are suffering from serious diseases such as brain tumor. If this condition prevails, it makes sense to contact your doctor at the earliest and start medication.
In case you have a concern or query you can always consult an expert & get answers to your questions!
6044
people found this helpful
Shared 6 months ago • Featured Tip
Lung diseases are some of the most common diseases suffered by human beings throughout the world. Smoking and infections are responsible for most lung diseases. The lungs perform one of the most important functions of the body. It is also one of the most active organs in the human body and hence lung problems can arise due to problems in any other part of the body. Some of the most common and infectious lung diseases are discussed below...
1. Asthma
Asthma is a common long term disease which is characterized by reversible airflow obstruction and bronchospasm. The symptoms of asthma include coughing, shortness of breath and tightness of chest. These symptoms may occur frequently during a day and depending on the person, it may become worse during night or during a certain exercise.
2. Pneumonia
Pneumonia is another common lung problem which is suffered due to inflammation in the microscopic air sacs in the lungs known as alveoli. Symptoms of pneumonia include dry cough, chest pain, breathing problem and fever. Pneumonia is caused most commonly by viruses or bacteria. It is also caused by certain medications and conditions which are popularly known as autoimmune diseases. There are a number of vaccines available to prevent certain types of pneumonia. Other methods include hand washing and refraining from smoking.
3. Tuberculosis
Tuberculosis is a very infectious disease which is caused by the bacteria Mycobacterium tuberculosis. Although tuberculosis generally affects the lungs, but it has been known to affect other parts of the body as well. Symptoms of tuberculosis include cough containing sputum with blood, night sweats, fever and weight loss. Air is an active medium for spreading tuberculosis. This happens when people who already have tuberculosis sneeze, cough or speak. Infection occurs more in those who have HIV/AIDS or those who smoke. Prevention of tuberculosis includes staying away and keeping those who are at high risk, early detection and treatment and vaccination.
4. Mesothelioma
Mesothelioma is a type of cancer which affects the lungs. It affects the lining of the lungs and chest wall. Symptoms of mesothelioma include shortness of breath, swollen abdomen, cough, chest pain, weight loss and general lethargy. Mesothelioma is caused mainly due to exposure to asbestos. Those people who mine asbestos, produce products from asbestos, work with asbestos products are at high risk. Mesothelioma also results from genetical problems and due to infection caused by the simian virus 40.
5. Pulmonary Embolism
This is a disease caused due to blockage of an artery in the lungs by a substance which has travelled from another part of the body by the bloodstream. Symptoms of this disease include chest pain, breath shortness and coughing up of blood. There may also be signs of blood clot in the legs.
In case you have a concern or query you can always consult an expert & get answers to your questions!
6082
people found this helpful
Shared 6 months ago • Featured Tip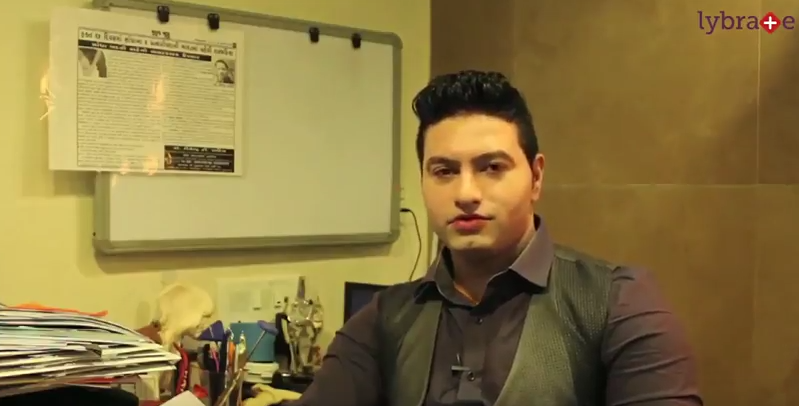 A very good evening to all of you. I'm Dr Hardik Thakker. I am an MD physician and an infectious disease specialist practising in Mumbai. Today I would like to talk about pneumonia. As we know pneumonia is very common in a regular population and it is an infection of the lungs. The most common situation where you see pneumonia is in the infants or children below 12 years or in old people about 60 years especially those with diabetes and HIV especially people who have a very weak immunity. so talking about the causes how does pneumonia happen? Pneumonia is caused by different bacteria, viruses and the fungi which are found in the air. So when you inhale the air, these pathogens enter your lungs. Most of the healthy people have a good immunity and that fights of these bacteria or the virus or the fungi only those people who are immunocompromised or diabetics with high sugars or children's who have a weaker immunity those are the people who are very susceptible to pneumonia and these are the ones who actually get it. So what happens in pneumonia, people get a fever, they get a cough, they get breathlessness and it can take a toll if not control in time. Hence it is very urgent for us recognize pneumonia on time and hospitalize the patients if required for the treatment. For more information on treating pneumonia in and for further treatment options, you can reach me for my online portal which is www.lybrate.com/HardikThakker or you can go to my own website as well. Thank you very much.
3030
people found this helpful
Shared 6 months ago • Featured Tip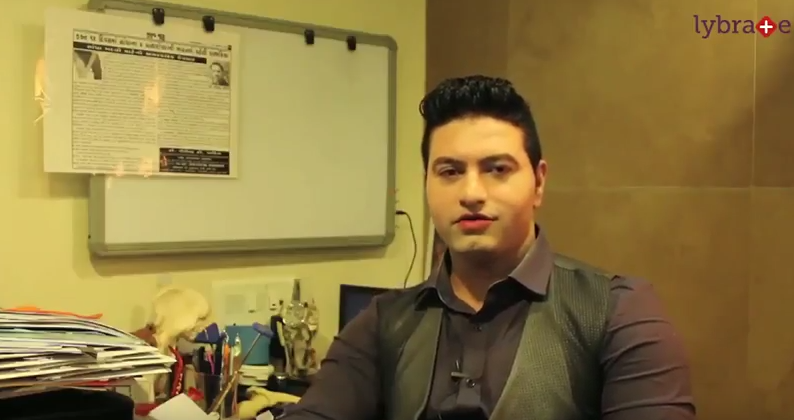 A very good evening to all of you. I'm Dr Hardik Thakker. An MD physician from Mumbai. Today I will be talking to you about dengue fever. This year we have had a lot of patients suffering from dengue fever, so, this is a viral infection and it is an effect. It is caused by the dengue virus. There are four types of viruses this is a den1, den2, den3, den4. So depending on the zero watts the toxicity of the dengue virus varies and is transmitted to the bite of ADEs aegypti mosquito. So we commonly see patients coming with dengue fever who have gotten a fever with chills a lot of body ache and then this is a backache so it is called as a broken bone.
Break spine fever because of this reason and there are people commonly come with low platelet counts and low WBC comes and these infections and the reason is the virus goes and affects the bone marrow and fix the spleen and these are the reasons why there is a decrease in the counts. And one of the complication dengue fever is hock wherein the BP of the person drops really low levels and they can also lead to a RDS and breathlessness so it is very important to diagnose dengue on time and get treated on time. Certain population need hospitalization especially those with low WBC counts low platelet counts people who are breathless, who have a very bad rash or who are going into shock and low BP and this disease can take a toll hence you have to act very promptly. Also once you have an infection from one COR you can still be exposed to infection to other COR's. In short, having dengue ones does not protect you from future episodes of dengue we currently have some vaccines in the research trial right now for prevention of dengue. Hope they come to the market soon and we can use it for the general public as well. And in the meantime, one has to take care of protecting yourself from the mosquitos not to allow them to breed keep away all water collections. Keep the areas dry and use mosquito repellents for more information on dengue fever you can reach me for my online portal which is www.lybrate.com. Thank you very much.
2866
people found this helpful
Shared 7 months ago • Featured Tip
Pulmonary hypertension is a medical condition that arises when the blood pressure remains consistently high in the vessels of the lungs. This condition can develop from a completely unrelated medical condition and is more prevalent among women.
Pulmonary Hypertension can be a hard disease to diagnose. While it has no permanent cure, the medication depends on how far the disease has advanced. From group 1 PAH to group 5 PAH, pulmonary hypertension has 5 stages of advancement.
Here is a list of 10 ways by which this disease can be kept under control along with the prescribed medication:
Quit smoking: Smoking aggravates pulmonary hypertension. It has adverse effects on both the heart and the lung. It is therefore of utmost importance to quit smoking. If you fail to control your urge of smoking, contact your doctor who can suggest a quitting plan.
Avoid high altitude: Patients suffering from pulmonary hypertension should avoid flying and living at high altitude. An altitude of 8000 feet and above can worsen the symptoms. It is therefore suggested that you do not take flights for travelling or come down below the altitude of 2428 meters if you are living in hilly areas.
A healthy diet: A healthy diet consisting of fresh fruit and vegetables, lean meat and whole grains should be consumed on a daily basis. A nutritious diet goes a long way in keeping pulmonary hypertension in check.
Adequate rest: A minimum of 8 hours of sleep is recommended for patients suffering from pulmonary hypertension. A good night's sleep and frequent naps keeps fatigue at bay.
Pregnancy and birth control pills: Avoiding pregnancy is a must for patients suffering from this disease. Pregnancy can be life threatening for the both the baby and the mother. Birth control pills should be avoided as well. It greatly increases the chance of blood clots.
Maintain a steady blood pressure: Any activities that lower the blood pressure should be avoided by all means. Spending too much time in a bathtub or prolonged stress increases the chances fainting.
Become more active: Patients of pulmonary hypertension often run out of breath with little to no activity. While activities such as weight lifting should be strictly avoided, some exercise or daily jogging can fetch good result in keeping a patient healthy.
Get vaccine on time: Doctors often suggest vaccines if the patient suffers from pneumonia or influenza. It should be ensured that such vaccines are taken on time. For patients suffering from pulmonary hypertension, prolonged exposure to diseases such as pneumonia can wreak havoc.
Regular checkup: Regular follow up with the doctor is of prime importance. Any possible side effects or deterioration can be arrested with constant supervision.
On time medication: Patients of pulmonary hypertension should ensure that all the medicines suggested by the doctor are taken at regular intervals as per prescribed dosage.
In case you have a concern or query you can always consult an expert & get answers to your questions!
6341
people found this helpful
Shared 8 months ago • Featured Tip
Epilepsy is a relatively common disorder. Most cases of epilepsy can be controlled with a combination of drug therapy and healthy lifestyle. In some cases, surgery may also be advised. Epilepsy affects not only the lifestyle of the patient but also that of their caregiver. Each person reacts to epilepsy in a different way and hence the type of care needed also varies from person to person. While some patients have few seizures and require care only when they're having a seizure others need round the clock care. Here are a few tips to keep in mind if a loved one suffers from epilepsy.
Know what type of epilepsy you are dealing with.
Not all epileptic seizures are the same. Find out what type of seizures your loved one suffers from and what are the possible triggers associated with Involve yourself in their lifestyle.
Epilepsy should not be a reason for your loved one to lock themselves in a room to stay safe. Participate in activities with them of you feel the activity may be a safety risk if they were to have a seizure; for example - swimming.
Notice seizure triggers.
Often an epileptic patient may not remember the seizure after it has occurred. As their care giver, keep a seizure diary to track their seizures and its related triggers. Look for patterns in the triggers to their epilepsy attacks.
Keep them safe during a seizure.
When experiencing a seizure, the patient will lose consciousness, experience muscle convulsions and may grit his teeth. If the person is standing, hold them so that they do not fall. If they are lying down, try turning them onto their side. Do not put anything into their mouth.
Take care of them after a seizure.
After the seizure, people are most likely to be confused, tired and have a headache. Check for injuries and keep them calm till medical help arrives. Loosen clothing around their neck and ensure that there is nothing inhibiting their breathing.
Medical identification.
While someone who suffers from seizures often is likely to always have someone with them, others who have rare seizures may often venture out alone. In such cases, ensure that they always have medical identification on them. Also make sure that their friends, colleagues etc are aware of their medical condition.
Help them maintain a healthy lifestyle.
Staying active is essential for people with epilepsy. Avoid contact sports and pick low impact exercises like walking, running or swimming. Following a buddy system is essential when an epileptic person works out.
In case you have a concern or query you can always consult an expert & get answers to your questions!
6137
people found this helpful
Shared 9 months ago • Featured Tip
Rheumatoid arthritis is an auto-immune disorder (wherein the immune system attacks the body tissues) resulting in joint inflammations. Joints, which are used more frequently, such as knees, fingers, shoulders, wrists, elbows and hips get affected more commonly by this disease. Rheumatoid arthritis might also affect the adjoining tissues, such as the ligaments and tendons. While doctors are still skepticle about what exactly causes the disease, a significant dip in immunity might cause the inflammation of the joints, resulting in people who suffer from obesity, people in the age group of 40-60, people who have a family history of this condition, regular smokers and women being more prone to this disease.
The symptoms of Rheumatoid arthritis include but are not limited to:
Intense pain in the morning
Abnormally enlarged joints turning red in colour, resulting in intense pain.
Stiffness in the joints
Significant increase in the pain in low-temperature conditions
Being severely tired and experiencing an alarming decrease in weight
Treatments
If rheumatoid arthritis is not diagnosed immediately, it might lead to future complications, such as blood cancers in the lymph nodes, osteoporosis (a medical condition resulting in brittle bones), infections, blockages in and gradual stiffening of the arteries. The treatment of rheumatoid arthritis includes:
Prescribed dosage of non-steroidal anti-inflammatory drugs such as ibuprofen and Naproxen will help. Anti-rheumatoid drugs and steroid drugs such as 'prednisone' help in the reduction of inflammation and pain. The medication will be prescribed depending on the severity of the condition.
Performing regular exercises in order to maintain the flexibility of the joints with due consultation from the physiotherapist.
In extreme conditions, the doctor might suggest surgeries which include:

Complete replacement of the joint with a metal prosthetic
Repairing of tendons if the tendons are severely affected
Synovectomy which will remove the damaged portion of the joint
Joint fusion which will readjust the joint and reduce the pain
In case you have a concern or query you can always consult an expert & get answers to your questions!
5425
people found this helpful
Shared 10 months ago • Featured Tip
Asthma is a condition marked by the swelling and narrowing of the airways thus, producing excess mucus. This triggers coughing, breathing difficulties and wheezing. Asthma can be a minor inconvenience for some, while for others, it can often result in a deadly asthma attack.
Causes
It isn't definite as to what causes asthma in some and not in others, but a combination of genetic and environmental factors is a probable reason. Factors that trigger asthma is varied, and is subjective. Some common causes of asthma include:
Airborne matters, such as cockroach waste particles, pet dander, mould spores, dust mites or pollen
Respiratory infections
Physical activity
Cold air
Irritants (such as smoking) and air pollutants
Some medications, such as naproxen, ibuprofen, beta blockers and aspirin
Stress and strong emotions
Preservatives and sulphites added to some beverages and food, such as wine, beer, processed potatoes, dried fruit and shrimp
Gastroesophageal reflux disease (Stomach acids retreat into the throat)
Signs you should look for?
Symptoms of asthma vary a lot, and differ among people. You can have infrequent attacks at times or suffer from the symptoms perpetually. Asthma symptoms and signs include:
Breathing difficulties
Chest pain or tightness
Trouble sleeping due to breathing problems, wheezing or coughing
A wheezing or whistling sound at exhaling
Wheezing or coughing attacks that are aggravated by respiratory virus, such as flu or cold
Complications associated with asthma include:
Symptoms and signs that interfere with recreational activities or school work
Sick days from work or school when asthma flares up
Persistent contractions of the bronchial tube that can lead to problems in breathing
Hospitalisation and visits to the emergency room during critical asthma attacks
Long-term consumption of certain medications to fix severe asthma can cause side effects
Treatment
Long-term control and prevention are the main goals of asthma treatment. Treatment generally applies learning about the things that trigger your asthma, taking necessary steps to dodge them and checking your breathing to ascertain that your regular medications are effectively controlling your asthma. Inhaled corticosteroids, long-acting beta agonists, theophylline are some common long-term treatments to control asthma.
Medicines are prescribed based on your symptoms, age, triggers and what best keeps your asthma regulated. Also, you and your doctor need to work together to come up with a plan to counter your asthma. For example, if you think your symptoms are getting better, consult with your doctor to reduce your medication doses.
5722
people found this helpful
View All Feed
Near By Clinics