About
It is important to us that you feel comfortable while visiting our office. To achieve this goal, we have staffed our office with caring people who will answer your questions and help you ...
...more
It is important to us that you feel comfortable while visiting our office. To achieve this goal, we have staffed our office with caring people who will answer your questions and help you understand your treatments.
Timings
Location
107/108, 1st Floor, Doctor Center, 135 August Kranti Marg, Kemp's Corner
Kemps Corner
Mumbai,
Maharashtra
-
400036

Get Directions
Photos (5)





Videos (2)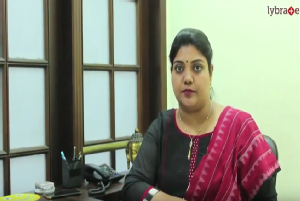 The aim of Psychotherapy is to improve an individual's well-being and mental health, to help improve social skills and relationships. It also helps to resolve troublesome behaviors, beliefs, compulsions, thoughts, or emotions.
read more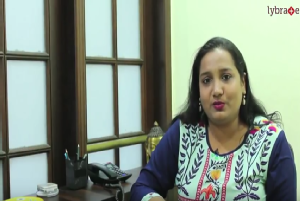 Hello everyone!
I'm Dr. Mansi Jain. I m a consultant psychiatrist and today we are going to talk about anxiety disorders.
Let me give you an example. Imagine you are sitting in a room quietly and you feel a slight earthquake what would be your reaction? You would be worried. Right! Your heart beat will increase your breathing would have increase your hands start shaking you would start sweating. Now this is a normal expected reaction to anything dangerous but let's say your mind and body start behaving like that all the time then we call it anxiety disorder. Anxiety disorder effects nearly one third of the population. Common symptoms of anxiety disorders involve being constantly worried feeling worried about what is going to happen in the future, having sensation of the discomfort in the chest,nausea,sweating,trembling and even the panic attacks. Now Panic disorders is a very funny thing because in panic disorder patients keep running to the hospital thinking that they are having a heart attack, they will undergo multiple ECGs or electrocardiograms and even have angiography is done but there will be nothing positive in those tests. Anxiety disorders can be of many types. The commonest anxiety disorders that we see are generalizing anxiety disorder, obsessive-compulsive disorders, phobias and panic disorders. Living with anxiety is not easy. Someone who is living with anxiety can constantly feel tired and worried. Living with anxiety is difficult but we need to understand that it can be treatable. Nobody likes to be worried all the time and we need to understand that there behavior is not on purpose, it is a disorder which can be treated. Anxiety disorders effects all age groups right from children to elderly. With children they might not have understand what is happening to them and they might just simply cry, throw a tantrum or complain of headaches and stomach aches. So parents need to be very conscious when they see repeated symptoms. But no other signs or any other problems with the child that they might be suffering from anxiety disorder. Also anxiety disorders are completely treatable with proper management, using medications and therapies, like cognitive behavioral therapy, anxiety disorders can be managed really well. Medications are generally safe and non-habit forming. Medications might be needed for a longer duration of time. However with proper therapies and proper consultation eventually you will be completely off medications too. It's possible to live a very healthy and fruitful life even though you are suffering from anxiety disorders if you take care the anxiety disorders properly. So if you know someone who is suffering from anxiety disorders or you are yourself suffering from symptoms of anxiety don't hesitate to contact a mental health provider.
You can contact us through lybrate and get information about this disorder also you can get treatment for this disorder.
read more
Amenities
Reception
Waiting Lounge
Online Appointments
Ac Rooms
Diagnostic Lab Service
Doctors in Suasth One Step Clinic

DNB PSYCHIATRY, MBBS
Psychiatrist

International Certified Addiction Professional
Psychologist

MBBS, D.P.M, MD, PLAB, MRCPsych
Psychiatrist
Specialities
Psychology
Deals with management of emotional and behavioural problems
Psychiatry
Offers specific care to patients with any kind of mental illness or behavioural disorders
Patient Review Highlights
"Professional"
3 reviews
"Prompt"
1 review
"Helped me impr..."
1 review
"Nurturing"
2 reviews
"Practical"
2 reviews
"knowledgeable"
8 reviews
"Sensible"
3 reviews
"Very helpful"
12 reviews
"Caring"
3 reviews
"Inspiring"
2 reviews
Reviews
Aditya Kapur
Jan 8, 2018
Dr. Ankita Mishra provides answers that are very helpful and professional. Doctor, I have one more ques to ask as all this happened when I was a teenager and was very stressed during my teenage. Did all these things affected my growth as well coz m just 5" 5' inches and not growing anymore. And as m 20 years old now , is their any chance to grow more becoz I don't see maturity symptoms in me like full beard n hair growth on body . there r very less hairs on my body . and also I don't look like 20 years old boy , I look like near about 17-18 . these things also worried me a lot . its my whatsapp no- 9891761018 . if u can advice me n help me somewhere u can give ur opinion or either on lybrate . as per you feel professionally good and helpful . thank you so much for your guidance
Pratik Surandashe
Jun 24, 2017
Dr. Mansi Jain deals with her patients with utmost respect and empathy.She cares about her patients and gives them the appropriate amount of time.She is knowledgeable and well versed with recent developments in psychiatry.But lastly but most important is the fact that she cares.
Chetan Amin
Jun 20, 2017
Nice & satisfactory treatment received she diagnosed our problem well & effectivly bought our patient out of problem she gain confidence of patients very fast & which is the most imp factor of treatment in phycology.
Pummy
Aug 21, 2017
Ms. Sheetal Bidkar provides answers that are caring. Thank you.. I do want to consult a Dr. but the thing is I might won't be able to speak in person. But I am so thankful for your advice :)
Verified
Jun 20, 2017
I am always satisfied with her response. She understands each and every thing so well and gives a satisfying response to it.
Verified
Jun 20, 2017
She is a doctor with patience. She is kind and soft , a good listener and a doctor who is supposed resourceful and sweet
Suchita Goyal
Jun 21, 2017
She is a great psychiatrist, she gives adequate time listens to you problem and give appropriate suggestions.
Pawan Kuar
Nov 25, 2016
Ms. Sheetal Bidkar provides answers that are very helpful. Thanks Sir
Verified
Jun 20, 2017
Excellent
Feed
Shared 1 month ago • Featured Tip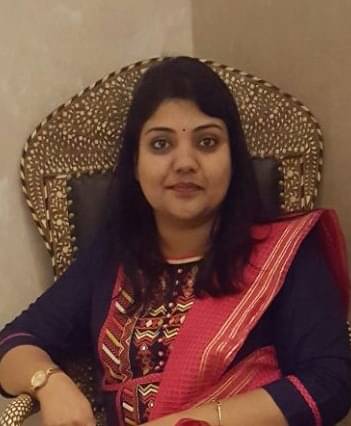 International Certified Addiction Professional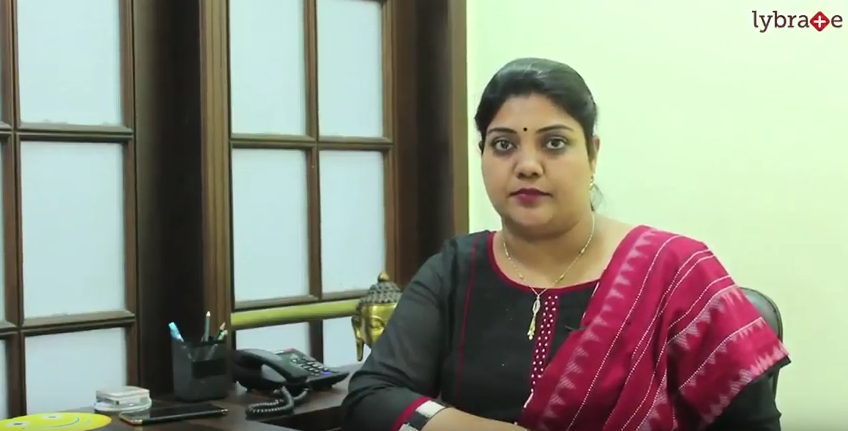 The aim of Psychotherapy is to improve an individual's well-being and mental health, to help improve social skills and relationships. It also helps to resolve troublesome behaviors, beliefs, compulsions, thoughts, or emotions.
3206
people found this helpful
Shared 1 month ago • Featured Tip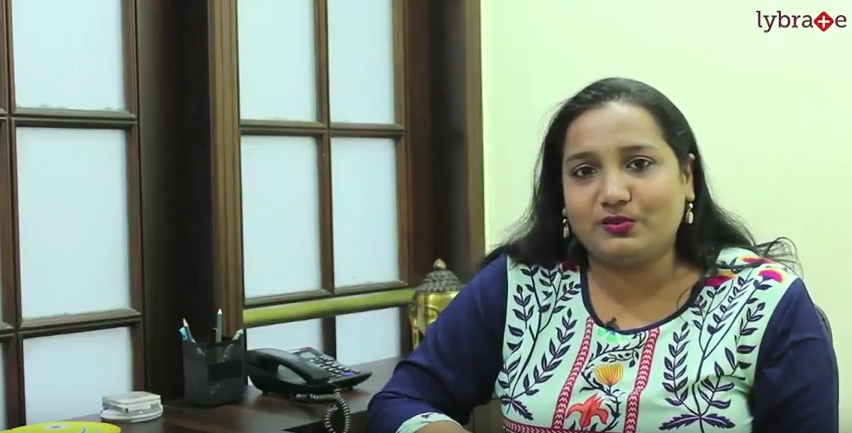 Anxiety actually refers to a normal reaction to danger, the body's automatic fight-or-flight response that gets triggered when you feel threatened or pressurised or are facing a stressful situation. There are steps which can be taken to reduce your symptoms and regain control of your life.
2728
people found this helpful
Shared 2 months ago • Featured Tip
Post-traumatic stress disorder (PTSD) is an abnormal condition of the mind that develops when a person is exposed to certain traumatic events in life such as accidents, sexual assault or warfare.
The major symptoms of PTSD are:
Reliving the traumatic experience over and over again; this leads to severe and long-term mental distress.
Recurring dreams about the events.
Provocation of traumatic thoughts by the slightest event that causes distress to the individual.
Avoiding memories and thoughts that might remind them of the event.
Developing a negative view of themselves and the world.
Developing social or specific phobias.
Treatment
Medication and antidepressants: Medicines such as paroxetine, sertraline and selective serotonin reuptake inhibitor (SSRI) help the individual address insomnia related problems that occur due to PTSD and suppress nightmares.
Psychotherapy: This form of therapy is used to cure both mental health conditions (such as obsessive compulsive disorder, anxiety and depression) as well as emotional problems that result from PTSD. Skilled mental health experts are needed for this form of treatment to be administered. They would listen to each individual patiently and provide effective strategies to give solutions to the problems. Some of these therapies are:

Cognitive Behavioural therapy: This therapy enables the individual to adapt to changes and recognize thought patterns which lead to irrational and negative behaviour and actions.
Exposure therapy: This therapy causes the affected individual to first become anxious by exposing him/her to the traumatic memories, situations and objects by simulating them. The therapy helps the person to overcome his/her fears and become comfortable in the same environment that had previously caused fear and anxiety.
Group therapy: This popular and effective form of therapy allows the individual to share his/her feelings, fears and thoughts with a group of people who have themselves experienced similar trauma in their lives. Sharing such experiences helps reduces stress levels. In case you have a concern or query you can always consult an expert & get answers to your questions!
5255
people found this helpful
Shared 2 months ago • Featured Tip
Stuttering is a type of speech disorder wherein, a person speaks slower than normal. It is quite common in the age group of 3 to 8. The relationship between stress and stuttering has been pondered over for decades now. A lot of people seem to believe that stress and stuttering are co-related. On the contrary, recent studies show that stress is more of a consequence rather than a cause of stuttering. If you take the first theory into consideration, then according to that, children would be the greatest victims of anxiety and stress. But it is seen that the level of stress increases proportionately with the increase in age.
Social anxiety in teenagers increases due to stuttering, when they come across individuals who can speak in a normal pace. This in turn can crush their self confidence and lead them to isolate themselves from social groups and people in general. Hence, it is important to deal with stuttering in the early ages or as and when it occurs.
Sometimes stuttering can develop due to physical or mental trauma. Most people with stuttering do not seek therapy for it because they might not think of it to be too severe. Little do they realise that a simple process of speech therapy can help them overcome this disability and rejuvenate their level of self-confidence.
It has also come to light, that people with relapse in stuttering post therapy has shown a three-fold increase in anxiety levels than normal. Hence we cannot ignore the strong relationship between stress and stuttering. So from the above evidence, it is safe to conclude that social anxiety or stress develops as a result of chronic stuttering.
How to deal with stress related to stuttering?
Seeking help is a great start to tackle your disability. If your stuttering is prominent enough to warrant therapy, you must seek professional help for the same. You must also learn to control your anxiety by dismissing any anxious thought or make sincere efforts in controlling physical anxiety.
You can also try to increase your social skills by participating in events, such as public speaking that can reduce your stress levels and make yourself more confident about yourself. One must also remember that a person is defined by what he does rather than what he says. So never let a minor disability come in the way of your self worth!
In case you have a concern or query you can always consult an expert & get answers to your questions!
5100
people found this helpful
Shared 3 months ago • Featured Tip
Your mother has often yelled at you for playing video games for long hours but obviously you haven't paid heed to it. Such is the obsession with video games that they don't let you rest unless you have championed all the levels in the virtual interface. Here is the source of all problems. Studies have revealed that video games have a direct relation to neurological disorders. As a result, many health experts across the world consider video game as a kind of health abuse.
People who play action-oriented video games are at higher risks. The more you indulge in these kinds of games, the more they are going to affect the hippocampus section of your brain. It is that part of the brain which is considered to be the centre of your nervous system, memory, and emotion. This has a detrimental effect on your overall brain health.
Let us see some of the signs which may indicate the onset of certain complications arising from an over indulgence in these games.
1. You spend hours on the computer or related gaming devices and devote lesser hours for your family and friends.
2. You get agitated when someone stops you midway through the game
3. You become socially isolated and show signs of occasional mood swings
4. You are unable to keep a track of time once you start playing
5. You repeatedly neglect your studies, resulting in a dip in performance at school
Why does this happen?
All of the above signs indicate that sooner or later you might develop neurological problems. When you spend an excessive number of hours on playing and navigating through the games, the 'hippocampus' portion of your brain shows signs of decreased gray matter. As a result, the volume of the hippocampus shrinks, causing severe nerve related disorders such as schizophrenia, Alzheimer's disease, dementia, depression, and overall general stress.
One of the biggest reasons behind this is a lack of self-control. Most of the video games will encourage you to steal cars, run away after a theft and kill your enemies. Moreover, if you succeed, you are rewarded. This naturally unleashes a blatant urge for the gratification of all these awkward desires in your real life too. Hence, once you are encountered with the reality, you tend to show violent behavior.
In case you have a concern or query you can always consult an expert & get answers to your questions!
5073
people found this helpful
Hi it is important to understand why you are undergoing hypnosis and what are your problems. Electric shock cannot retrieve memory. Thanks.
1
person found this helpful
Lifestyle modifications like regular exercise, avoid smoking, alcohol,drugs, regular sleep will help you reduce stress along with healthy diet plan.
1
person found this helpful
View All Feed