About
Our medical care facility offers treatments from the best doctors in the field of Homeopath.It is important to us that you feel comfortable while visiting our office. To achieve this goal...
...more
Our medical care facility offers treatments from the best doctors in the field of Homeopath.It is important to us that you feel comfortable while visiting our office. To achieve this goal, we have staffed our office with caring people who will answer your questions and help you understand your treatments.
More about Dr Amit Vora's Multispeciality Homoeopathic Clinic
Dr Amit Vora's Multispeciality Homoeopathic Clinic is known for housing experienced Homeopaths. Dr. Amit Vora, a well-reputed Homeopath, practices in Mumbai. Visit this medical health centre for Homeopaths recommended by 82 patients.
Timings
MON-SAT
05:00 PM - 09:00 PM
10:00 AM - 02:00 PM
Location
C-303, 3rd Floor Near HDFC ERGO,Eastern Business District.(Neptune Magnet mall) opp Mahindra Splendour, Mangatram,LBS road Bhandup west
Bhandup
Mumbai,
Maharashtra
-
400078

Get Directions
Photos (5)





Videos (3)
Doctor in Dr Amit Vora's Multispeciality Homoeopathic Clinic

BHMS, PG Hom London
Homeopath
Book appointment and get ₹125 LybrateCash (Lybrate Wallet) after your visit
₹300 online
05:00 PM - 09:00 PM
10:00 AM - 02:00 PM
Health Packages
Services
Submit Feedback
Submit a review for Dr Amit Vora's Multispeciality Homoeopathic Clinic
Your feedback matters!
Write a Review
Patient Review Highlights
"Helped me impr..."
2 reviews
"Practical"
4 reviews
"knowledgeable"
1 review
"Very helpful"
3 reviews
Feed
Children may run around having fun and growing in the process. Some children may be more active than the others and some may be more attentive at school. All children go through some sort of trouble while growing up. This is because of the drastic changes that the bodies of little children constantly go through. One such problem commonly faced by the children is bedwetting. This problem may be a common one, but it should be brought under control as soon as possible so that the children do not have to face social embarrassment as they grow older.
Apart from providing a healthy and happy living to the children, it may be essential to find a way of treatment that may not leave the child affected by the harmful ingredients of the regular allopathic medication. One of the safest and the most effective ways to be able to treat bedwetting is homeopathy. Homeopathy is a branch of medicine and treatment that works on the body of the user with the most natural ways. The medicines in homeopathy are made using basic ingredients from plants and other organic materials.
Homeopathy for children:
The use of homeopathy for problems that affect the children in particular is essential because of the fact that they have growing systems and the growth may get adversely affect with the strong and highly potent allopathic drugs. It is also important to understand the nuances of controlling the bedwetting issue in children and also know what the causes of the problem may be:
When the children are highly fatigued, they may wet the bed due to the deep sleep that they may be experiencing after a tiring time.
In times of winter when the cold is uncontrollable or much more than usual, it may be natural for some children to not be able to control their bladder.
In a lot of cases, the children may also wet the bed when they have had a scary or traumatic experience.
Just as the causes of the problem are varied, it must be realized that the medications are also supposed to be administered according to the issue.
Homepathic medication for betwetting
Homeopathy is a stream of medicine that treats the body in the most delicate manner, which is why it is a safe alternative for children. However, it must also be ensured that proper medical intervention is attained to start a course of homeopathic medication as well, so that bedwetting may be treated within a desired amount of time and the child may feel free from the embarrassment of wetting the bed.
1
person found this helpful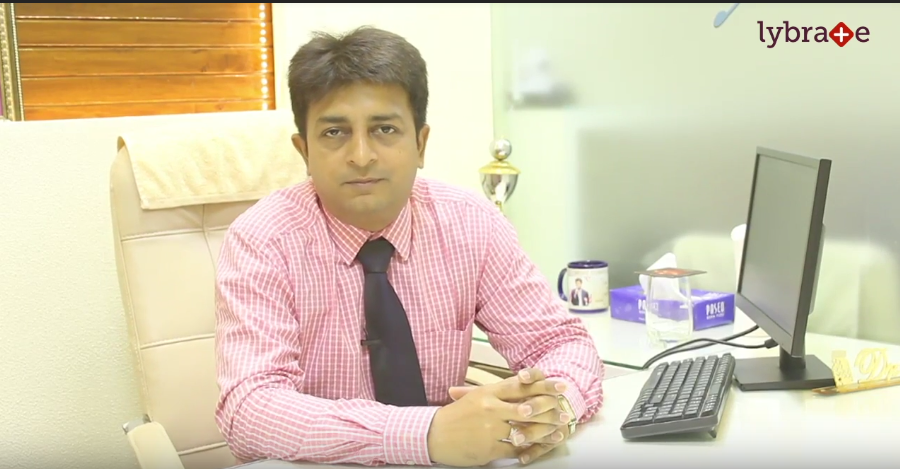 Allergy-related symptoms may lower sex drive. A consultation with your doctor is necessary. There are several different treatment options to help control allergy symptoms.
3510
people found this helpful
Definition of health

The most commonly quoted definition of health is that formalized by the world health organization (who) over half a century ago; "a complete state of physical, mental and social well-being, and not merely the absence of disease or infirmity."

Mental and social health

When we talk of health we generally think of physical health and rarely about mental health and social health.Health is just understood absence of any physical ailments

Mental health

Good mental health is the ability to respond to the many varied experiences of life with flexibility and a sense of purpose. For e. G: grief, disappointment, ambitions unfulfilled, loss of near ones, loss of position, financial loss, jealousy, revenge, reserved displeasure

Mental health has been defined as a state of balance between the individual & the surrounding world, a state of harmony between oneself and others, a co existence between the realities of self and that of other people and that of the environment

Social health

Social health is component which has something to do with interacting with others such as socializing with friends, relatives, and others in a desirable way; having friends of all ages ; and accepting responsibility for others

Social determinants of health are elements in the environment in which you live, learn, and play that shape your long term physical, mental, emotional health and well being.

Introduction to homoeopathy

Homeopathy is an international system with holistic concepts of treatment. The system is practiced in over 85 countries especially in europe, latin america, united states and asia. Homeopathic remedies are made from plant, animal products, minerals or certain inert materials.

The manufacturing of homeopathic medicines is recognized and regulated by drugs and cosmetic act, 1940 and the drugs and cosmetic rule, 1945. The medicines are manufactured by established pharmaceutical companies under strict good manufacturing practices (gmp) notified by the government. Homeopathy is recognised as one of the national system of medicine through the homeopathy central council act, 1973.
Homeopaths understand that the body, mind and emotions are not independent and distinct, but are fully integrated in health, diseases and treatment. Based on this holistic perspective, homeopaths uses remedies prepared from natural sources that fit a patient's physical, mental, and social aspects to stimulate body's own healing powers.

Homoeopathy is the most modern and most scientific treatment method.
Necessity is said to be the mother of invention. So there were a lot of treatment not possible with allopathic medicines which then lead to the discovery of homoeopathy which can cure diseases permanently and without side effects.

The general public has tremendous faith towards homeopathy for the treatment of acute and chronic health problems. Disease prevention and health promotion are its other strength. Homeopathic medicines have a positive and long lasting effect on allergic rhinitis, asthma, back pains, migraines, allergies, lifestyle disorders. Homeopath treat conditions ranging from headaches, fevers, stress, arthritis, maternal and pediatric problems, eczema and so on.

Homeopathic medicines are used as a standalone treatment or as an adjunct with medicines of other systems for a variety of clinical conditions like diabetes, hypercholestrol, thyroid, depression. The main approach is diagnosis based on complete history of the disease in the patient as well as on an understanding of the patient's temperament, personality, lifestyle and food habits.

No side effects, safety of the medicines, easy to administer even to infants and economic considerations are the major attraction towards homeopathy. The individualized treatment options especially for long term diseases are adding popularity of homeopathy.
An estimate suggests that about 30% of the Indian population relies solely on the homeopathic treatment for their medical complications. People have witnessed incredible results with homeopathy. The best part of homeopathy is that there are no side effects associated with it, which makes it a much safer form of treatment.
Here are 5 reasons to switch to homeopathic medicine:
There are no side effects: Homeopathic medicines are made from natural substances and so they are non-toxic and free from side effects. They are given to the patient in small doses and so, the healing approach is gentle and gradual. They can also be used by people of all ages and even those in delicate conditions like pregnancy, chronic diseases etc. Even if the wrong medicine is prescribed to the patient, it does not cause much harm to the body.
The remedies are non-invasive: No homeopathic remedy involves surgical procedures or invasive techniques. So, there is absolutely no chance of infection or further complication. The medicines and therapies are also aimed at eliminating the root cause of the disorder instead of just providing temporary relief from the symptoms.
It is an individualized form of treatment: A homeopathic practitioner evaluates the patient's overall health and discusses his problems and expectations before prescribing treatment. All the homeopathic remedies are made with the individual's specific climatic conditions, allergies, stress factors, food habits and lifestyle in mind. Homeopathy also optimizes the immune system and it is equally effective for physical and psychological disorders.
Homeopathic medicines are easily accessible: Homeopathic remedies are available in most places as they are made directly from the abundant natural resources. There are also several alternatives to a medicine depending on the kind of plants and minerals found in a particular region. Moreover, the medicines do not have an expiration date and can be stored for a long period of time, if kept properly.
Homeopathic medicines are not addictive: Once the disease is healed, the person can easily stop using the medicines since they have no addictive property. This is because the active ingredient is used in minute quantity in homeopathic medication. Hence, these remedies are also safe for infants, children, pregnant and breastfeeding women, aged people and people with addiction problems.
In case you have a concern or query you can always consult an expert & get answers to your questions!
3157
people found this helpful
Children are born with juvenile and weak immune systems. Therefore, they have a tendency to get a high number of diseases, every one to two months. Children's immune systems start to develop not long after birth. The quantity of infections and allergies start to run down with time. When kids are in school, their rate of infections is generally the same as the rate for grown-ups. It is typical for a kid till the age of five to fall ill a few times per year. Thrice is still reasonable. If it goes beyond that, it classifies as a constant infection.

Most specialists are only concerned, if the child suffers from basic viral infections to more complicated ones and extreme bacterial diseases such as blood diseases and pneumonia. Bizarre infections or an expansion in the quantity of diseases after some time are other cautioning signs.
However, here are certain homeopathic cures that help build the immune system along with treating some of these serious issues:
Allium Cepa: When there is watery release from the eyes along with a running nose, Allium Cepa is one of the best homeopathic medicines. It is ideal for infections that are weather-related. The eyes become red and are sensitive to light. The watery release from the nose is thin and harsh. In the meantime, the release from the eyes is a little thick.
Arundo: At times when the symptoms start with extreme itching, Arundo is especially recommended and is one of the best homeopathic cures for constant infections in children. There is a great deal of itching and tingling in the nose, the eyes and on top of the mouth.
Sulfur: This is the most common homeopathic medicine for skin infections with extreme itching and burning sensation. The skin usually stays dry and the patient gets relief by scratching it. Remaining tired all the time, having a sad and grimy looking skin, getting temptation for desserts and extreme warmth in the entire body are some symptoms for which Sulfur is selected.
Arsenic Album: In situations where there is serious thirst and the child feels really weak, Arsenic Album is one of the best homeopathic medications for repetitive infections. There might be anxiety and uneasiness with alternate side effects of fever.
Merc Sol: When the child does not feel comfortable in warm or cold surroundings, Merc Sol is extremely effective and is one of the best homeopathic medicines. There is a great amount of wheezing and watery release from the nose. The child feels worse in humid or wet climate. Increased sweating is another sign in order to take this medicine.
Natrum Mur: In situations where there is a lot of sniffling and the symptoms begin with wheezing, Natrum Mur is very effective and is one of the best homeopathic medicines for repetitive infections. There is a lot of dryness of the mouth and mucous membrane.
3360
people found this helpful
Chicken pox or varicella is an infectious disease which is caused by varicella zoster virus. It is noticed that children below the age of 10 years are more prone to getting affected by this virus. But people of any age group can encounter this particular disease.

Symptoms
The most common symptom of chickenpox is rashes. The rashes develop into small itchy blisters. The rashes can form on any part of the body. Some people develop severe spots all over the body and some people develop only a few of them.
High temperature or fever is another common symptom of chickenpox. Mostly the fever starts before the rashes appear.
Severe headache and loss of appetite.
Weakness
A patient can develop the symptoms after 3 weeks of exposure to the virus. Since it is an airborne disease, it can be easily transmitted through coughing, sneezing and touching. This is the reason the patient with chickenpox is always advised to stay isolated for minimum two weeks. In few chronic cases of chickenpox, the patient might develop varicella pneumonia in later stages.

Homeopathy treatment for chickenpox
The patient with chickenpox is often advised complete bed rest, lukewarm bath which provides relief from itching. But there are some effective homeopathic remedies which are extremely helpful in treating chickenpox. Since it is always believed that homeopathy is the best remedy for any viral disease, chickenpox being a viral disease can be cured effectively through the following homeopathic remedies.
Aconitum: This remedy responds best in the initial stages of chickenpox; especially when the patient suffers from symptoms like increase of thirst, high fever and weakness.
Belladonna: Belladonna is an effective homeopathic medicine for treating chickenpox. This remedy is prescribed when the patient experiences symptoms like red face, severe aches in head and body, drowsiness etc.
Rhus Tox: This is an effective and common homeopathic remedy for treating chickenpox. Children who suffer from intense itching are generally prescribed this remedy.
Antinomian Crud: White coated tongue is the most common characteristic in children when this remedy is prescribed. Apart from this, this remedy works well on the children who encounter symptoms like itching pimples and rashes from the exposure to heat right after bath.
Apis: This remedy is advised when children experience severe itching from heat and feel relieved in the exposure to cool places.
These are the effective homeopathic remedies often prescribed by physicians for treating chickenpox. It has also been proven that these remedies have worked extremely well on the patients with individual symptoms. But it is always advised to consult a physician before starting any dosage. In case you have a concern or query you can always consult an expert & get answers to your questions!
3294
people found this helpful
Neck pain is a very common problem found in people who are habituated with a wrong posture for extended periods in a day, day after day. While old age and arthritis contribute to neck pain, even younger individuals who sit for hours in front of a computer screen or just generally have a faulty posture, may be subjected to such pains. Neck pain is usually due to cervical spondylitis.

While most of the neck pains are cured by topical muscle relaxants, those who have a severe condition may not be able to touch their chest with their chin, may have a loss of strength in one arm, may have shooting pain in one arm or shoulder, or may experience a sudden change in the bowel habits. In these situations, it is best to consult a doctor at the earliest.

The homeopathic remedies for neck pain are as follows:
Cimicfuga: This remedy is usually recommended when the neck pain radiates out and is almost like an electric shock spreading to the left arm. Pain and stiffness is experienced by the individual undergoing such a condition, if the hand is pulled backwards. Damp and cold conditions are aggravating factors, whereas warmth, pressure, and rest provide relief.
Chelidonium: This remedy is usually recommended when the neck pain is associated with heaviness and tenderness. In such a condition, the pain may also affect the right arm, shoulder or wrist. Touching or moving the arm is an aggravating factor and relief is provided with warmth.
Gelsemium: This is the medication of choice when soreness and tenderness in the neck region along with a persistent headache is the condition. Pain intensity keeps changing and the patient feels very weak and lethargic. To relieve the pain, the patients are advised to lie down with their head raised. Aggravation of the pain happens due to cold and damp conditions.
Causticum: When the muscle and tendons undergo stiff contractions and the muscles of the neck are weakened, Causticum is the remedy of choice. Patients are unable to move their head to the right and find it extremely difficult to be able to bend it backwards. Pain in the neck is excruciating and accompanied with a tearing and burning sensation. Movements aggravate the pain and heat exposure provides relief.
Bryonia: A stitching sensation in the neck, which seems to extend upto the shoulders, is when Bryonia is prescribed. Swelling accompanied with a feeling of heat in the shoulders is also present. Movements increase the pain while relaxation of the shoulder and neck region brings relief.
The aforementioned options are the treatment lines of choice in case of a neck pain. They are universally accepted to be safe options, sans side effects, and that's why most patients prefer them. In case you have a concern or query you can always consult an expert & get answers to your questions!
3116
people found this helpful
Weight management can be challenging for many people. Reaching an maintaining an optimum weight according to your age and height is necessary not only for aesthetic reasons but also to keep you healthy. Homoeopathy is a holistic treatment that can be very beneficial when it comes to weight loss. It has no side effects and can be used by people of all ages. Prescribing homeopathic remedies for weight loss involves understanding the constitution of the patient. Homeopathic medicines do not dissolve fat, but stimulate metabolism to burn more fat. The top 5 homeopathic medicines to lose weight are:
Calcarea Carbonica: This remedy works well when excess fat is concentrated in the abdominal area and the person suffers from a low rate of metabolism. It can also be used to treat weight gain due to thyroid problems. People who benefit from this have a tendency to perspire excessively and cannot tolerate cold drafts. They may also have a craving for food such as boiled eggs, chalk, clay, lime and often suffer from constipation.
Natrum Mur: This is usually recommended when treating excessive fat deposits in the thighs and buttocks. In many cases, this weight gain is due to exposure to stress or depression for a prolonged duration of time. Patients who benefit from this form of homeopathic treatment may suffer from anaemia and crave extra salt in their food. They may also be intolerant towards the heat of the sun and have a high internal body temperature.
Lycopodium: This is used to treat excess fat in the thighs and buttocks in patients who are chronic sufferers of flatulence, constipation and other gastric troubles. These patients crave sweets and have a tendency to overeat.
Nux Vomica: Nux vomica is recommended for obese people who have gained weight due to a sedentary lifestyle. Such people often suffer from constipation and are intolerant to cold air. They also show a marked preference for spicy food and stimulants such as coffee or alcohol. People who benefit from this form of medication for weight loss are also extremely sensitive to other people's opinions and get angry quickly.
Antimonium Crudum: Obese children can be treated with this form of homeopathic medicine to lose weight. These children have an aversion to being touched or looked at and crave acidic food like pickles. They may also suffer from gastric troubles alternating between constipation and diarrhoea due to a tendency to overeat.

In case you have a concern or query you can always consult an expert & get answers to your questions!
3360
people found this helpful
In general, seasonal ailments are caused as a result of various types of allergies that are common during certain seasons. The infected individual produces different kinds of symptoms while being exposed to these allergens. These people develop antibodies that have the power to react with the substances naturally found in the environment and cause secretion of the IgE antibodies known as allergens. Thankfully, homoeopathy has several remedial treatments for fighting against these ailments and keeps you fit and fine all around the year.
Common types of allergens
The reaction that causes between the IgE antibodies and allergens leads to the release of various substances, including histamines that cause allergic symptoms in the skin, eyes, nose and chest. There are mainly two types of allergens- seasonal and perennial.
Ailments like hay fever commonly occur during the spring season with the beginning of plant pollination. Plants and grasses are the most common causes during the spring season, and ragweed is mainly responsible for the majority of symptoms caused during autumn. The perennial allergens are those that are responsible for causing diseases all through the year.
Possible diagnosis of seasonal diseases
If the common ailments are left untreated for a long time, these may lead to further complications. Therefore, it is imperative to consult a doctor and opt for the relevant blood tests to determine the presence of IgE antibodies. You may have to perform a skin patch test in case you are suffering from eczema. You could also opt for a skin prick test that includes using a tiny needle for pricking a drop of fluid. If there is a reaction right under the skin, the test result is positive, and you will have to undergo treatment for getting rid of the diseases.
Treatment through homoeopathy
Homeopathy is one of the most favoured holistic treatments that address the root of the problem. It is based on the theory of individualization as well as symptoms with the use of the system of medicine. Homeopathy is the only way by which you can regain a complete state of good health with the uprooting of all the signs as well as symptoms, which you may have been suffering from. This treatment proffers a whole range of medicines that can be administered as per the recommendations of a doctor. You can expect to not only get rid of the allergy but also treat the underlying causes as well as personal susceptibility so that the trouble doesn't come back in the near future.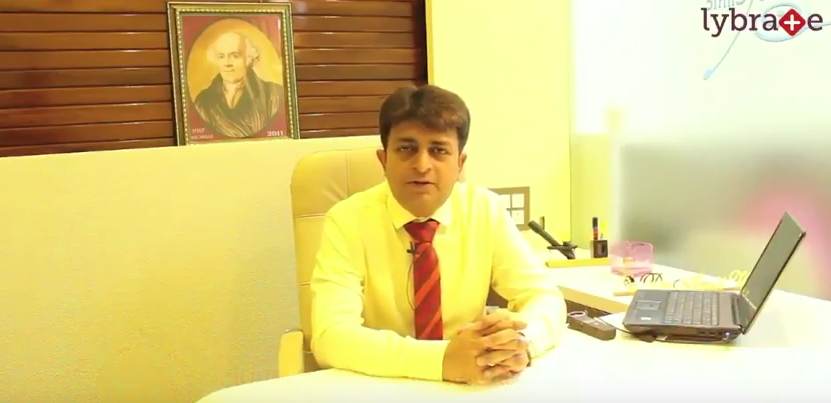 Hello friends, my name is Dr Amit I been practising homeopathy since last 15 years in Bombay and Thane. Last 15 years having practising I have seen that the diseases trend has been changing people are now suffering from more chronic diseases like diabetes, cholesterol blood pressure, renal failure and all these things have been very common at very early age. Now, I remember last 15 to 20 years back when we were small I don't think so as many of us heard that term of renal kidney failures or creatinine, right now many of us are aware of what is kidney failure and what is creatinine or what is renal transmission and all. So the disease that is what I mean to say the disease trend is changing nowadays and homeopathy have brought a lot of roles to do this changing disease trend along with allopathy. Allopathy will help you definitely help you in the shorter term to get rid of your symptoms. But to get rid of the disease, in particular, allopathy will help to get rid of the symptom the headache, the cold, the migraine or the loose motions or whatever the symptoms will be better. But to remove the disease from within, homeopathy is got a lot of scope in that. There was a time when think that homeopathy is a very good medicine for chronic allergies cold, cough for children, for ailments of children, loose motion or for that matter chronic migraine, joint pain, Arthritis, asthma but that is not so definitely homeopathy can do a lot in those cases of allergy, cold, asthma, migraine but a lot can be done. So in cases of very serious pathologies like renal kidney failures, HIV cases then diabetes chronic heart conditions and many other cases wherein allopathic field there is very limited scope, after a particular level. There are a lot of cases where the doctors have to tell that there is very less scope of improvement from here on it might be a neurological case or might be a heart condition and from there on homeopathy has helped those patients. So it is also said that homeopathy can it starts from the point where the allopathy ends. So when there is a condition where the doctor says that now there is a very little scope of improvement in this particular patient you can think about homeopathy, in such cases. We have treated a lot of such cases like renal failure we would not say that it treated but they are fairly doing very well with homeopathy. There are cases of a 35-year-old male having a kidney function or creatinine of 9.6 which we have brought to 5.3 without any allopathic medicine intervention and only with homeopathy and the age of man was 35 years old only. So at 35 years if a person has kidney failure what do you expect him to live more for, maximum he would live is for next 15 years with all this whatever renal treatments available today dialysis and all. But then with homeopathy, we have been able to bring his creatinine levels, creatinine is a very important indicator and the normal creatinine level is 1.5 in human beings which should not be more than, creatinine is kind of waste products in the body those waste product should not be there in the body more than 1.5. So since a kidney is a thing which clears these products, so if the kidney is not is not good it's like a chalni. If the kidney is not working well the waste products will be accumulated in your system, so the waste products goes to 4,5,6,9 so in that particular it was 8.5 to 9 which we have brought only with homeopathy to 5.3 levels and we are hopeful that we would gradually next 2 to 3 years to bring it to the normal level or somewhere around the normal level that too without any dialysis or without any allopathic medicine. I would not say that you should not use allopathy, allopathy should definitely be used but homeopathy in conjunction with Allopathy can do a lot of good, this is just one case. We had recently a case of HIV positive from JJ hospital where the CD4 count is very important count in HIV positive. CD4 is like our soldiers, generally, our soldiers are in the range of 1000 to 1100, the CD4 is 1000 to 1100. These soldiers help us from all bacteria, virus, fungus all infections tuberculosis every kind of internal infection, but when the soldiers die when the soldiers become less in HIV positive these soldiers CD4 comes to 700 then 600 and then 400 is a very alarming situation in a medical science. If the CD4 level comes below 400 that means it is a very red alert situation for that particular patient and we had 3 months back we had a patient whose CD4 was the 63, not 3 months but 6 months back when we started that patient was coming to us from JJ hospital which is very famous hospital in Mumbai. So that patient CD4 is the 63, 63 is very very very low, so you have just 63 soldiers protecting you wherein you require minimum 1000 soldiers. So definitely he had along with their tuberculosis and other added infection and fever which was not going in spite of all allopathic treatment. Hospital admission for 25 days and he was still not better, then somehow we were able to find the right medicine in his case and able to diagnose health condition properly and able to give him medicines. Now from 63 in just 6 months is CD4 have improved to 270 which is a very good very good now his body is stable and since last 6 months he also has got gained a lot of weight which was reducing in before that. So this shows that appetite has improved his fever has not come since last 6 months his weight has improved and his most important the CD4 has increased from 63 to 270. So these are the two cases that I need to say that homeopathy is definitely good for allergy, asthma, joint pain but if properly follow and it properly taken it can also cure a lot of this type of serious ailment, but it needs to be the doctor needs to be very vigilant in those cases. It is not that any or every doctor you should have a good experience of managing these cases in homeopathy, but definitely homeopathy has solution. So for further, if you want to know anything about us, we have our Clinic at two places in Bombay one is Bhandup and one is in Thane. If you want to have any details of our clinic, you can contact us on Lybrate. Thank you very much.

3441
people found this helpful
View All Feed
Near By Clinics

4.5
(

366

ratings)
View Clinic