About
THE CK BIRLA GROUP The CK Birla Hospital for Women is part of the $1.8 billion diversified CK Birla Group. The Group has interests across technology and automotive, home and building, and...
...more
THE CK BIRLA GROUP The CK Birla Hospital for Women is part of the $1.8 billion diversified CK Birla Group. The Group has interests across technology and automotive, home and building, and healthcare and education. Healthcare has been at the heart of the Group's charitable work, and their hospitals include: The Calcutta Medical Research Institute (CMRI), a super speciality hospital in Kolkata with 427 beds • The BM Birla Heart Research Centre (BMB) a cardiac speciality hospital in Kolkata with 205 beds • The Rukmani Birla Hospital (RBH) a super speciality hospital in Jaipur with 230 beds These three hospitals have performed more than half a million successful surgeries, 190,000 Cath lab procedures and 22,000 cardiac surgeries. Supported by the latest technology and modern infrastructure, they have pioneered several firsts and set many milestones in India's healthcare industry over the last five decades.
Location
Photos (11)











View All Photos
Videos (2)
Hi, this is Dr Leena Yadav. I am consultant IVF and reproduction with Bourn Hall Fertility Centre from the last 3 years now. I have given take home pregnancies and today what I am going to discuss with everyone here is about Egg Freezing or what we call as Oocyte Freezing. I want all the young females that they should opt Egg freezing or Oocyte freezing if they are planning to get married the late 30s or if they want a child bearing which is late after their marriage.
Why do I suggest you go for Egg Freezing?
Because the egg quality deteriorates gradually after the 30s and that is why the best time to preserve your oocytes is between 20-30 years. We would like to tell you that the egg quality deteriorates after the 30s. The females who are working and had their marriage but do not want a child right now, they can actually plan up Egg Freezing. If you plan up Egg Freezing at this point of time, that means you stop your biological clock. If you do your Oocyte freezing at 22-23 years, these oocytes can later be used to form embryos. The only thing we have to do is to de-freeze them and use these oocytes fertilise with your partner sperm and form embryos for you we can do this embryo transfer for you whenever you want to get pregnant. This can be done at the age of 35-42 years. But if you freeze your Oocytes between 20-30 years of age, you are actually stopping the biological clock there and actually focusing on having good Oocyte quality.
The other thing is you should also focus on Oocyte freezing if you have a family history of early menopause or you have a history of Pre mature Ovarian failure or if you people are diagnosed with some cancer or undergoing Chemotherapy. People who are diagnosed with cancer and are planning to have chemotherapy should prefer Oocyte or the egg freezing before taking the first cycle of Chemotherapy itself. Because if you take this decision after the cycle of Chemotherapy, then the Oocyte quality we get after the first shot of Chemotherapy will be really affected.
So, I would like that you should think about these things and get back to us. If you want to contact us for the same, you can connect with us through Lybrate and they will get you connected to us.
Thank you.
read more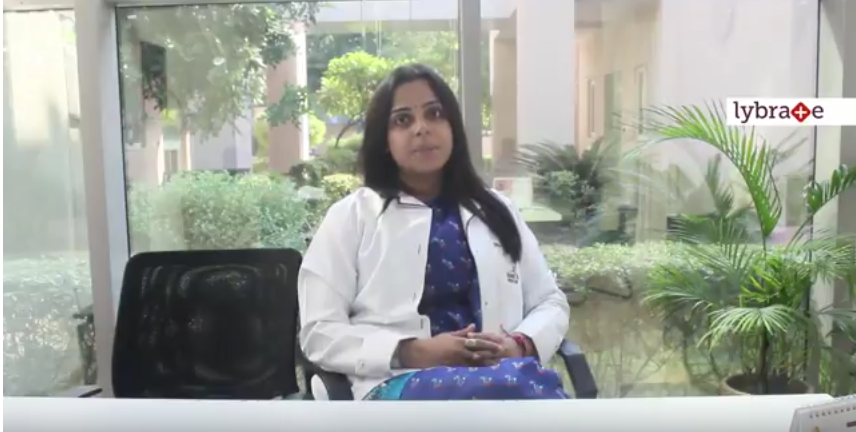 Hi, everyone. I am Dr. Leena Yadav, a consultant IVF in Bourn Hall Fertility Center in Gurgaon. I would like to share some important inputs to you people for IVF and the embryos which we form in IVF.
Now, here I am going to talk about the Embryo, which is called Blastocyst. I don't know how many people are aware of it. But Blastocysts are embryos, they are Day-5 Embryo which we form and Blastocyst transfer has got a success rate which a day-2 or a day-3 embryo can not give you.
So, at Bourn Hall, we have specialized with IVFLab, which is equipped to form these embryos called Blastocysts.
What is the advantage of taking a Blastocysts transfer over a Day-2 or a Day-3 when you plan your IVF cycle?
Blastocysts are Embryos which are definitely healthier as compared to a Day-2 or Day-3 embryos because the only those embryos go to Day-5 which has got the capacity to have an Implantation. Definitely, if we focus on doing Blastocysts for you, we are focusing on the higher success rate of IVF cycle. Blastocysts are embryos which give good clinical pregnancy and which give you good take home live pregnancy rate.
So, at Bourn Hall, we focus on doing Blastocysts for the couples because our Andrologist and the team is completely trained and our lab is well equipped for doing all these transfers and these Blastocysts.
With Blastocysts, who have had multiple IVF failures, they have electively planned for the elective Blastocysts so that we can give them a good pregnancy rate after having multiple IVF failures. Also, Blastocysts are Embryos which have got fewer risks of abortion as they are healthy embryos and also they have increased chances of Implantation inside the Uterus.
I would definitely like if you all are in the problem of Infertility and you want to contact us for solving the problem of Infertility and further planning a cycle for you, you can please contact us through Lybrate and we will definitely be happy to share our inputs with you.
Thank you so much.
read more
Amenities
Parking
Cafeteria
Waiting Lounge
Credit Card
Reception
Wheel chair assistance
Online Appointments
Ac Rooms
Pharmacy
Diagnostic Lab Service
Ambulance
24*7 Timings
Network Hospital

Specialities
Gynaecology
A branch of medicine reserved especially for treating female conditions of the reproductive system
Pediatrics
Aim to offer the best form of childcare to infants and children up to 18 years
General Surgery
Offers extensive care to patients suffering from abdomen related medical issues
Radiology
A speciality, which uses hi-tech radio imaging for diagnosis of various medical conditions
IVF Speciality
Largely aims to help couples conceive through the method of in-vitro fertilization
Endocrinology
Offers quality care to patients with medical problems related to the endocrine glands and hormones
Cardiology
Aims to provide effective diagnosis and treatment related to cardiac and circulatory problems
Dietitian/Nutritionist
Expertly offers advice in dietetics, including recommendations on planned diets to patients
Anesthesiology
Concentrates on preoperative medicine and the administration of anaesthetic drugs prior surgery
Physiotherapy
Effectively treats physical injury or diseases through vigorous massages and exercises
Urology
Offers cumulative treatment of problems of the Urinary tract and male reproductive organs
Reviews
Sarika Dubey
May 12, 2018
He is my child's first doctor and today if he is not afraid of visiting doctors. It's just because of Saurabh . He is so compassionate towards kids and has such practices hand in giving injections. I am yet to see a doctor as young as Saurabh and so clear and dedicated. He is very accessible and does not believe in over medication for the child.
Verified
Jun 3, 2018
very nice doctor
Verified
Apr 15, 2018
Excellent
Feed

Fellowship In Advanced Coronary Intervention, DM - Cardiology, MD - Internal Medicine, MBBS
Mitral insufficiency always overestimates the LVEF plus post MVR if the chordal preservation is not done properly, EFs do come down by 5-10%. Is this LVEF making you symptomatic

Fellowship In Advanced Coronary Intervention, DM - Cardiology, MD - Internal Medicine, MBBS
Seloram is a combination of Ramipril and metoprolol. You can take any brand as long as the salts are same