About
THE CK BIRLA GROUP The CK Birla Hospital for Women is part of the $1.8 billion diversified CK Birla Group. The Group has interests across technology and automotive, home and building, and...
...more
THE CK BIRLA GROUP The CK Birla Hospital for Women is part of the $1.8 billion diversified CK Birla Group. The Group has interests across technology and automotive, home and building, and healthcare and education. Healthcare has been at the heart of the Group's charitable work, and their hospitals include: The Calcutta Medical Research Institute (CMRI), a super speciality hospital in Kolkata with 427 beds • The BM Birla Heart Research Centre (BMB) a cardiac speciality hospital in Kolkata with 205 beds • The Rukmani Birla Hospital (RBH) a super speciality hospital in Jaipur with 230 beds These three hospitals have performed more than half a million successful surgeries, 190,000 Cath lab procedures and 22,000 cardiac surgeries. Supported by the latest technology and modern infrastructure, they have pioneered several firsts and set many milestones in India's healthcare industry over the last five decades.
More about Ck Birla Hospital For Women
THE CK BIRLA HOSPITAL FOR WOMEN Our hospitals aim to improve the quality of healthcare in India. An emphasis on UK NHS guidelines for nurse and midwife training, with policies and protocols adapted from NICE, mean a robust focus on safety, high quality clinical care and cleanliness. Our state-of-the-art technology and facilities enable real-time communication and seamless collaboration across caregivers to ensure accuracy and the best possible results. OUR PROPOSITION & CUSTOMER PROMISE We deliver global standards of clinical excellence and promise trust, empathy and continuity of care with clinical experts and NHS midwifery teams. We are committed to partnering with our patients in clinical decision making. Rather than being attended to by a single caregiver, our patients are assigned a Care team with specialists from different disciplines. This multi-skilled collaborative approach allows for well-rounded advice and treatment.OUR FACILITY The hospital, spread over 78,000 sq ft, is a 70 bed facility with ICU's, a 15 bed level 3 NICU, SCBU, 5 modular operating theatres, 38 spacious patient rooms and suites with all amenities, outpatient rooms, advanced labour and recovery rooms, state-of-the-art diagnostics, an advanced IVF unit with a Modular Egg collection theatre, Andrology Lab, IVF Lab, IUI/Embryo Transfer facility and a Cryo Store. Our clinical facilities include 24x7 diagnostics, pathology and radiology with an outpatient pharmacy and doorstep delivery of all pharmacy products. The critical care team includes 24x7 anaesthetists, intensivists as well as neonatologists who provide cover for our ICU, MICU and SICU. Our core clinical offerings are obstetrics and gynaecology, neonatology and paediatrics, advanced surgical sciences (including cancer, laparoscopic, gastrointestinal, bariatric, breast, head and neck surgery), fertility, diagnostics, preventive health and mental health. We have a full range of specialties in-house and on-call including cardiology, endocrinology, paediatrics, urology, ENT services, and plastics and cosmetology.As an organisation, we host and lead educational workshops, panel discussions and case presentations on a variety of topics, many of these are open to the larger medical community. Healthy and delicious meals served around the clock from our regular and all day dining menus keep patients and guests satisfied. Guests are also welcome to eat at the cafeteria located on our ground floor. The hospital has a fully accessible garden and dedicated space for fitness, antenatal and post-natal programmes
Location
Photos (11)











View All Photos
Videos (4)
View All Videos
Amenities
Parking
Cafeteria
Waiting Lounge
Credit Card
Reception
Wheel chair assistance
Online Appointments
Ac Rooms
Pharmacy
Diagnostic Lab Service
Ambulance
24*7 Timings
Network Hospital

Block-J, Mayfield Garden, Sector-51

,

Gurgaon
Specialities
IVF Speciality
Largely aims to help couples conceive through the method of in-vitro fertilization
Gynaecology
A branch of medicine reserved especially for treating female conditions of the reproductive system
Orthopaedics
Concentrates on efficient treatment of injuries and problems of the musculoskeletal system
Radiology
A speciality, which uses hi-tech radio imaging for diagnosis of various medical conditions
Oncology
Offers high quality care to patients with tumours, especially those that are cancerous
General Surgery
Offers extensive care to patients suffering from abdomen related medical issues
Urology
Offers cumulative treatment of problems of the Urinary tract and male reproductive organs
Internal Medicine
Deals with the careful understanding and treatment of adult diseases
Ck Birla Hospital For Women Reviews
Salmankhan
Apr 2, 2018
hi sir my name is SalmanKhan my problem is very small penis my age 26 I am first time check up reply message thank you
Deepika Srivastava
Aug 17, 2019
I was beyond impressed with my experience with the doc. My first contact was with him 1 year back and I was completely blown away by how helpful and kind he was and how fast he was at getting back to me! A lot of doctors don't realize how important it is to have administration like Dr Raman Tanwar. I would highly recommend the doc. Believe me !! this doc is not interested to make big bills and scans etc etc. you are in right hands .
Verified
Mar 25, 2019
Visited doctor Astha for general treatment for weakness in the body. I shared all the details with her. She heard each and every problems and provided the consultation in a very good manner. She is very calm and helpful in nature. I recommend Dr Astha.
Rac
Mar 9, 2019
She is superb. She make u feel so comfortable. Every time I meet her i feel assured I mgoing to conceive soon. She is very postive person and very very helpful.i am so blessed to have her by my side and I m sure I m in best hand.
Sunil
Sep 5, 2016
Dr. Astha Dayal provides answers that are very helpful, knowledgeable, professional, prompt and sensible. With all due respect I want to thank the doctor for answering all the questions and hopefully everything will be fine
Ck Birla Hospital For Women Feeds
Shared 8 months ago • Featured Tip
Miscarriage is termed as the loss of the fetus in or before 20th week of pregnancy. Medically, miscarriage is known as spontaneous abortion though the word spontaneous is more of a keyword as it is not an abortion. Symptoms of Miscarriage are weak...
2092
people found this helpful
Shared 8 months ago • Featured Tip
One ailment that affects a large number of women all over the world is that of breast cysts. Breast cysts are essentially benign abscesses that grow on and around the mammary glands. These cysts primarily develop on account of hormonal changes and...
4256
people found this helpful
Shared 1 year ago • Featured Tip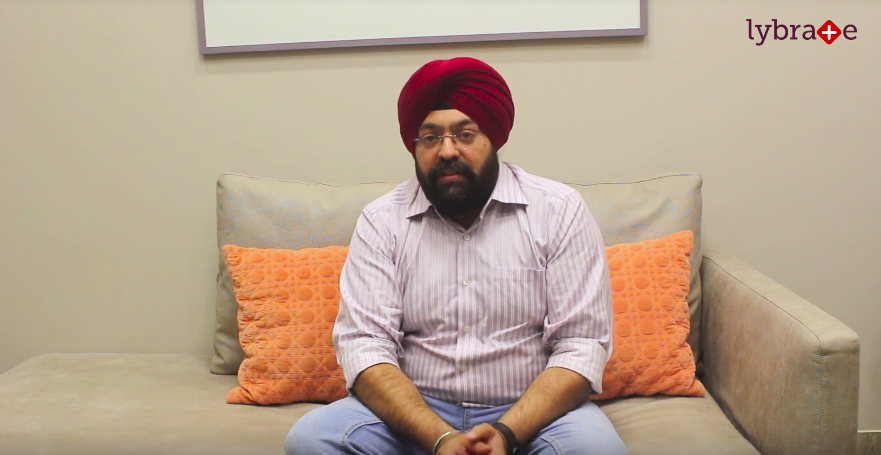 Hi, I am Dr. Mandeep Singh Malhotra, Breast Oncosurgeon. There are 2 aspects. One is oncoplasty and another is a dedicated breast screening program. We see how to prevent breast cancer. First I will talk about oncoplasty. It is a technique for bre...
4389
people found this helpful
Shared 1 year ago • Featured Tip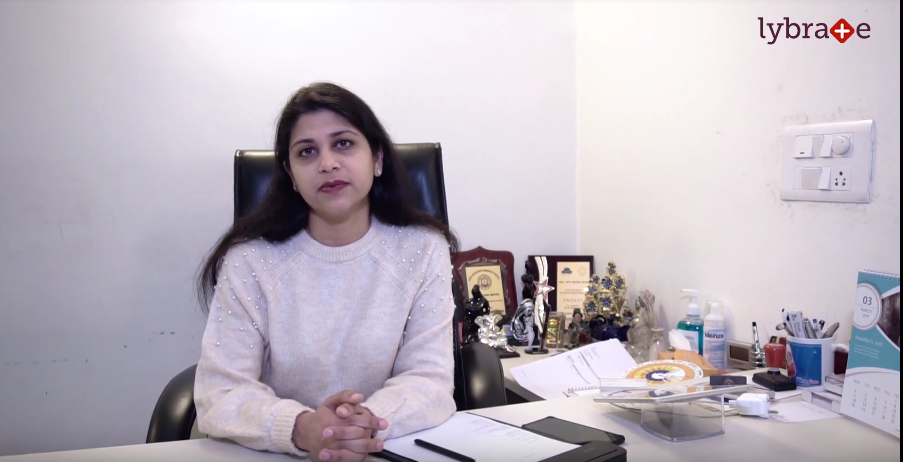 Hi, I am Dr. Astha Dayal, Gynaecologist. Today we are going to talk about cervical cancer vaccine. This is the topic I picked because there are a lot of myths around it and not many people in India know about it. Cervical cancer is the cancer of t...
3496
people found this helpful
Shared 1 year ago • Featured Tip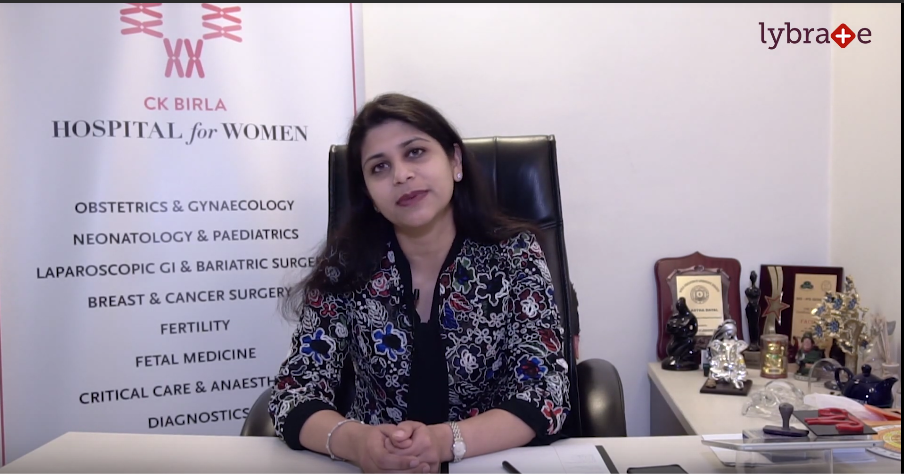 Hi, I am Dr. Astha Dayal, Gynaecologist. Today I will talk about the ways to relieve pain in labor. For women, pregnancy is really a special time, people really look forward to it and its time for celebration. But every woman has fear in the heart...
3712
people found this helpful
View All Feed