About
Our medical care facility offers treatments from the best doctors in the field of Cosmetic/Plastic Surgeon . We like to think that we are an extraordinary practice that is all about you ...
...more
Our medical care facility offers treatments from the best doctors in the field of Cosmetic/Plastic Surgeon . We like to think that we are an extraordinary practice that is all about you - your potential, your comfort, your health, and your individuality. You are important to us and we strive to help you in every and any way that we can.
More about Cosmetic Laser Surgery Centre
Cosmetic Laser Surgery Centre is known for housing experienced Cosmetic/Plastic Surgeons. Dr. Pk Talwar, a well-reputed Cosmetic/Plastic Surgeon, practices in Delhi. Visit this medical health centre for Cosmetic/Plastic Surgeons recommended by 69 patients.
Timings
Location
E-34, Rear Basement, Greater Kailash Part-I
Greater Kailash
Delhi,
Delhi
-
110048

Get Directions
Photos (4)




Videos (6)
View All Videos
Doctor in Cosmetic Laser Surgery Centre

FAPS (Cosmetic Surgery)-USA,, M.Ch - Plastic Surgery, MS - General Surgery, MBBS
Cosmetic/Plastic Surgeon
Services
Submit Feedback
Submit a review for Cosmetic Laser Surgery Centre
Your feedback matters!
Write a Review
Patient Review Highlights
"Helped me impr..."
1 review
"Practical"
4 reviews
"knowledgeable"
2 reviews
"Caring"
1 review
"Very helpful"
4 reviews
Reviews
Pritesh
Mar 4, 2017
I was suffering from baldness due to which I was quite depressed. I consulted dr PK Talwar. Not only he is very calm and composed, but is also a very understanding doctor. A friend of mine referred to Dr Pk Talwar. The overall atmosphere in the Fortis C-Doc Hospital is very soothing. I was quite concerned, as my condition was degrading day by day, but due to Dr Pk Talwar and the hair transplant I didn't lose hope. The waiting area in the Fortis C-Doc Hospital is very comfortable for elderly patients. The hair transplant has helped me greatly and now I am perfectly fine. Pk Talwar has expert knowledge in the field.
Aatish
Mar 24, 2017
I am amazed that Dr P K Talwar is such a sweet doctor, even though he is so busy all the time. he is well aware about innovative techniques to treat problems. I was shocked to experience the symptoms of hair loss . Both Pk Talwar and staff were very helpful. My problem was such that it required a number of sessions, and I must say after all the sessions, I am feeling much better now. Even after my treatment with my old doctor, I never felt so much relief, but Dr Pk Talwar has treated my completely. I am so much benefitted with his hair loss treatment, that i am perfectly fine now.
Adinath
Jun 2, 2017
From quite some time i was suffering from it, but never gave much importance to it. With the help of his treatment for pigmentation I am feeling so great. I must say the hygiene was maintained very nicely in the Fortis Hospital. I saw Dr Talwar clinic's advertisement in newspaper and that is how we referred him. he ensures that he listens to his patients. The best thing about him is that he prescribes limited no. of medicines.
Harsika
Apr 26, 2017
I remember, I read an article of Dr Talwar in the paper and made contact. he is a very practical doctor. he did my pimples treatment. It was an amazing experience as everyone in the Fortis Hospital is so nice. I was quite concerned, as my health was degrading day by day, but due to him and the pimples treatment I didn't lose hope. I consulted a number of specialists but the way he treated me was the best.
Sachetan
Jun 10, 2017
I consulted Dr. Pk Talwar for breast reduction Surgery. he has a very positive attitude towards all the patients. Even after my treatmentwith my old doctor, I never felt so much relief, but Pk Talwar has treated my completely. Many people gave very positive feedback for the Pk Talwar. the overall atmosphere in the Fortis C-Doc Hospital is very soothing. his treatment suited me the best and now I am fine.
Isha
Apr 24, 2017
Dr Talwar is not just friendly, but also is very motivating. he definitely is aware about the latest and advanced ways to treat serious cases. I was having very bad thoughts regarding my severe problem of pimples. Even though there was a long queue, still the staff was very pleasant. I was suffering from for such a long time.
Bhanumati
Jun 3, 2017
My brother wanted male breast treatment for which I took him to Dr PK Talwar. Thanks to the expert care and guidance, Now he feel much better than before. Pk Talwar has a broad knowledge in Plastic surgery. The atmosphere in the Fortis Hospital is always so positive and full of life.
Hasan
Jan 27, 2017
The facilities available in the Fortis Hospital are very nice. Dr PK Talwar definitely is aware about the latest and advanced ways to treat serious cases. I was diagnosed with hair loss. I am benefitted with his treatment and I owe him a big thank for treating my hairloss issue.
Iram
Mar 26, 2017
Due to my lifestyle I had many acne and after some remedies I was left with acne scars on my body. I did not know what to do until I went to dr Pk Talwar at Fortis C-Doc Hospital in Delhi. he treated me with his best skills and patience.
Chandan
Apr 25, 2017
dr Pk Talwar is one of the best dermatologists you can ever find. I visited him at Fortis C-Doc Hospital in Delhi. he is a very polite and learned doctor.
Verified
May 25, 2017
Very good experience with doctor he has advanced machine which gives good result
Hari
May 27, 2017
It was great experience with Dr pk talwar he is well known cosmetic surgeon
Verified
Sep 3, 2018
Excellent
Feed

FAPS (Cosmetic Surgery)-USA,, M.Ch - Plastic Surgery, MS - General Surgery, MBBS
Cosmetic/Plastic Surgeon, Delhi
Liposuction is a cosmetic surgery through which excess fat is sucked out from different parts of the body. The process is carried out with the help of a cannula which is connected to a high pressure vacuum machine which facilitates the process. Liposuction is a permanent method to remove fat from the body. The operation is carried out under local or general anesthesia. Different techniques of liposuction involve:
Tumescent Liposuction: A local anesthesia is used to numb the area where the tube is inserted. Next, the fatty tissues are injected with a large amount of anesthetic solution containing lidocaine-epinephrine.
Ultrasound-Assisted Liposuction: This procedure is generally used in removing fat from upper abdomen, back, and sides. Laser- assisted liposuction: This procedure uses low-energy waves to liquefy the fat which is then removed through the cannula.
What to expect from the surgery?
Liposuction will remove fat permanently from the area where it is done. One can see the results in about 3 months time.
What are the benefits of liposuction?
Improves Health: It is always good to reduce weight for healthy body and well-being. Weight loss is an effective way to reduce the risk of diabetes, cancer and heart disease. Though liposuction cannot excess fats, it helps to remove stubborn fat from the body.
Improves Appearance: Liposuction helps in smoothing and contouring of the body which makes the individual look good and confident about his/her body.
Cellulite Removal: Liposuction somewhat removes cellulite in both men and women, but it should be remembered that there is no permanent cure for cellulite.
Liposuction is a body shaping procedure, although weight is reduced but primarily it is not a weight reducing procedure. It is a surgical procedure with associated benefits and side effects.
In case you have a concern or query you can always consult an expert & get answers to your questions!
3030
people found this helpful

FAPS (Cosmetic Surgery)-USA,, M.Ch - Plastic Surgery, MS - General Surgery, MBBS
Cosmetic/Plastic Surgeon, Delhi
Liposuction can be defined as a cosmetic procedure (shape altering technique) that helps you to get of excess rid of fat from the body. This procedure is opted for usually when all efforts of exercising and dieting have gone futile.
What is Laser Liposuction?
Laser liposuction is a method that is employed to shed off fat from various parts of the body such as face, buttocks, thighs, belly and hips through a very small (3 mm) surgical incision. A laser fiber of less than 1 mm is passed thro' this incision to break up the fat. The laser liquefies the fat and it is then collected in a bottle outside. During the laser liposuction procedure, the skin gets tightened as well with the simultaneous elimination of the fat. This process negates any chance of loss of shape, loose skin or a protruding belly.
In what areas of the body can laser liposuction be used?
1. Arm Sculpting and Reduction: Women are more prone to putting on fat in the upper arm that also causes shoulder and neck pain. Even otherwise, a fatty underarm makes for an unflattering sight, especially because one cannot go sleeveless freely. This is where arm liposuction comes to the rescue.
2. Thighs: Fat deposits in the thighs interfere with the natural lines of the lower body and one may find it utterly embarrassing to plod with the inner thighs rubbing against each other. Ill-fitting pants and jeans further add to your irritation and discomfort.
3. Buttocks: Liposuction helps in removing excess accumulated fat from the waist line and buttocks and renders a good tone to your body, in keeping with your body frame.
4. Breast Liposuction: Breast liposuction contributes to a well-shaped contour by taking care of the fat that bulges out. Breast reduction and breast lift is ofeten done together.
5. Tummy Tuck: Abdominoplasty or 'tummy tuck' surgery helps to do away with the extra skin or fat from the lower abdominal area and works to tighten up the loose muscles especially after a pregnancy and excessive weight loss.
What are the Advantages of Laser Liposuction?
1. A quick solution to a long-term 'fat' problem.
2. A day procedure, which means that there is no hospitalization or downtime.
3. Assured results that are permanent and superior in nature compared to invasive surgical techniques.
4. Even PATIENTS WHO ARE UNFIT FOR GENERAL ANAESTHESIA can undergo laser liposuction (e.g., senior citizens).
5. Diabetic patients can also undergo laser liposuction as the procedure lowers blood sugar levels.
6. The final appearance is highly aesthetic considering that there are no uneven blobs of fat.
7. Zero trauma to tissues.
8. No blood transfusion is necessary.
9. Only a 3 mm incision is used and it is not even visible.
10. Skin tightens by itself simultaneously as the procedure is being carried out. Hence no sagging or loose skin and the belly button is not displaced, thereby giving an adverse appearance as with normal surgery.
11. No sutures, no ugly scars!
In case you have a concern or query you can always consult an expert & get answers to your questions!
3371
people found this helpful

FAPS (Cosmetic Surgery)-USA,, M.Ch - Plastic Surgery, MS - General Surgery, MBBS
Cosmetic/Plastic Surgeon, Delhi
Breast augmentation is known to be popular among women and is frequently done and shows quite satisfying results.
Breast augmentation can enhance your appearance and your self-confidence, enlarging your breasts and making them more proportional with the rest of your body. Breast augmentation can also be used to correct differences in the size of your breasts or sagging breasts, which can occur after pregnancy and breastfeeding.
Getting the right size: choosing the right size for breast augmentation is very important. It's wrong to believe that bigger implants are not always good. The size of implant should be decided after proper assessment of the breasts. In general, size selection is made based on your natural breast size. Whether you opt for a saline implant or a silicone one, implants come in varied sizes ranging from 120 cc to 500 cc. When you choose a size for yourself, you'll have to keep in mind your body frame as well as appearance you wish to have post surgery.
Incision options: depending on the results you expect, you'll also need to consider which incision (a surgical cut made in your skin before the operation) option you should select before undergoing surgery. Incisions can range anywhere from 1-4 inches, with their lengths increasing as the implants expand in size. There are also certain incisions, such as the belly button incisions that are really small and don't leave behind visible scar tissue.Apart from belly button incision, some of the other incision options that a surgeon may employ for breast augmentation could be:- armpit incision (incision made in the underarm area for breast implantation through the armpit)- nipple incision (incision made on the areola, which is the circular area of pigmented skin surrounding a nipple)- crease incision (incision made in the crease area below the breast for implantation).
Picking silicone or saline implants: when it comes to implants, you have two options available - saline or silicone. Providing a uniform shape and firmness, saline implants come filled with sterile salt water. In contrast, silicone breast implants contain elastic gel, giving them the look of natural breasts. In terms of elasticity, saline implants can be adjusted more easily as you can inject or remove liquid from the implant. In contrast, silicone implants cannot be adjusted as they are already filled with the gel.
Following the surgery, it is important to have restricted light activities, with no lifting or heavy duties for 7-10 days. Most patients may drive again and return to work within 7 days after the surgery. Heavy activities and sport should not be undertaken for 3-4 weeks following the surgery.
Breast augmentation surgery requires a general anaesthetic, with the operation taking 1-2 hours, and is usually performed as a day-stay or overnight-stay procedure.Implants are placed either behind the breast tissue or under the pectoralis muscle on the chest wall. Breast implants placed underneath the muscle have a more natural shape, a lower chance of capsular contracture (hardening) of the implant, and it is easier for mammography.
In case you have a concern or query you can always consult an expert & get answers to your questions!
3076
people found this helpful

FAPS (Cosmetic Surgery)-USA,, M.Ch - Plastic Surgery, MS - General Surgery, MBBS
Cosmetic/Plastic Surgeon, Delhi
The skin has underlying protein layers, mainly having collagen and keratin. With age, they lose elasticity and the skin begins to sag. This is where facelift gained popularity with various techniques including Botox, chemical fillers, laser beam treatment, and chemical peels. Read on to know how these minimally invasive, economic options work in literally lifting up the face:
Laser treatment: A beam of laser (usually CO2 laser) is used to make small dots on the skin with normal skin left untouched in between. This causes tightening of the tissue underneath, producing a firmer appearance which can take off years from the appearance.
Botox: This accidentally discovered neurotoxin is used to treat wrinkles and sagging skin. The sagging areas of the face (usually forehead and nasal folds) are injected with Botox. The wrinkles are gone and the fine lines are lost, and the result can last for up to 8 months.
Fillers: Chemicals which are naturally present in the skin like hyaluronic acid and collagen extracts are injected into the skin to fill up the underlying skin and produce a fuller, younger appearance. The lower cheeks, corners of the eyes and mouth, and area under the eyes are commonly treated by this method.
Chemical peeling: The top layer is often peeled off using chemicals so that fresh, younger-looking skin is generated. This also helps in reducing pigmentation, reducing forehead lines, de-tanning, and producing a glowing, radiant, younger-appearing skin. It also can be used in other skin conditions including rosacea.
While each of these is widely popular, they come with a set of potential risks and complications.
Anaesthetic reaction: Most of the above procedures require local anaesthesia and there could be a reaction to this chemical.
Hematoma: There could be small hematomas in the underneath layers of the skin, which will take some time but dissolve on its own
Numbness/tingling: The face has a rich nerve supply, and if any of these are touched, there could be numbness or tingling or even loss of sensation in some cases. While some may improve with time, there also could be permanent damage
Scarring: In chemical peels, there could be minor incisions and therefore scarring can happen.
Delayed healing: Depending on the person's immunity, healing could be delayed, and as it is the face, social and/or professional life can be affected.
Bleeding: As most of these are non- or minimally-invasive, chances of severe bleeding are less but still persist.
Bruising: The face, in the immediate postop period, can have a bruised appearance, which will improve over 4 to 5 days.
In case you have a concern or query you can always consult an expert & get answers to your questions!
3296
people found this helpful

FAPS (Cosmetic Surgery)-USA,, M.Ch - Plastic Surgery, MS - General Surgery, MBBS
Cosmetic/Plastic Surgeon, Delhi
Hair loss due to androgenetic alopecia or pattern baldness is a condition that affects both men and women. Surgical hair transplantation is the only solution for restoring the lost hair in pattern baldness when medical hair restoration does not offer you a good hair re-growth.
If you have well-defined and clearly established areas or patterns of baldness on the crown with healthy dense coverage of hair at the sides and the back of the head, you are probably suitable for a hair transplant surgery. Hair that is transplanted in the frontal region of the skull generally offers the best results. However, a hair transplant procedure can also be carried out on any other area of your head if you have some bald patch there.
It is best to have detailed information about the hair transplant procedure before you make plans to undergo a surgery. It is only after you have read through all the information that you can understand and appreciate the significance of surgical hair restoration. The information will also help you decide whether you are the right candidate for the hair transplant surgery. Receiving a hair transplant can improve your appearance and self-confidence.
Good candidates for a hair transplant include:
men with male-pattern baldness

women with thinning hair

anyone who has lost some hair from a burn or scalp injury
Hair replacement isn't a good option for:
women with a wide-spread pattern of hair loss throughout the scalp

people who don't have enough "donor" hair sites from which to remove hair for transplant

people who form keloid scars (thick, fibrous scars) after injury or surgery

people whose hair loss is due to medication like chemotherapy
The Two Types of Procedures-
It's worth noting that there are new surgical techniques involved in hair transplants:
FUE - Follicular Unit Extraction: The hairs are individually extracted from the back of the head and re-planted across the area. This is a lengthy, pain-staking process but the result is minimal scarring and a very natural-looking hairline.
FUT - Follicular Unit Transplantation: This technique involves taking a larger area or 'strip' of hair from the back of the head, dividing it into smaller units and then re-planting those units in the desired area of hair loss. Scarring can be slightly more conspicuous at the back of the head as a larger area has been removed but an expert surgeon will minimise incision marks to ensure rapid healing.
Hair transplants do, of course, utilise your own natural hair and re-growth can be expected within 4 weeks of surgery. Great care must be taken during your recovery period to protect the newly-transplanted hair. However, once it is deemed safe to resume normal activities, the results can be life-transforming. A successful hair transplant is permanent and can restore confidence and self-esteem.
In case you have a concern or query you can always consult an expert & get answers to your questions!
3215
people found this helpful

FAPS (Cosmetic Surgery)-USA,, M.Ch - Plastic Surgery, MS - General Surgery, MBBS
Cosmetic/Plastic Surgeon, Delhi
A head full of hair is called a crowning glory and not only improves the looks and appearance of the person, but also adds to the person's image and self-esteem and confidence. With hair loss, the psychological effect is felt very strongly and can even lead to depression. Both men and women are equally affected by hair loss or balding, and can be treated with hair transplant.
It is a surgical procedure wherein hair follicles are removed from one site that has normal hair growth (donor site) and placed on the bald patch with no or thin hair (recipient site). While the back of the head is the most common donor site, sometimes even the torso, trunk, and legs can be a good source. Hair is believed to grow in groups of follicles, so transplants are also done as follicular units.
Hair transplant usually differs in the way that the hair follicles are removed from the donor site. This can be done in two ways as outlined below.
Follicular unit strip surgery (FUSS): In this procedure, the donor site with a thick hair growth is identified and strips of tissue of about 1 x 15 cm are removed along with hair follicles. Under a microscope, excess fiber and fatty tissue in this strip is removed. The recipient site is prepared by creating small punctures at regular intervals into which the hair follicles are placed at appropriate angles, taking care to give a realistic look. The donor site will have minor injuries which will heal with the new hair growing into it. The donor site will take about 2 weeks for the uptake of the follicles.
In follicular unit extraction (FUE), small punches are made at the donor site to remove tissues of 0.6 to 1 mm, which will contain hair follicles. These are placed into the recipient site at predetermined spacing and angles to produce a realistic appearance. This technique produces a more natural appearance and also fewer scars on the donor site. It takes longer than the strip surgery though.
The success of hair transplant depends on the postoperative care. The doctor will give a set of instructions for hair wash and hair care which need to be followed strictly. In the first 10 days after transplant, the patient will experience a 'shock loss' where almost all of the new hair follicles will fall out leading to hair thinning. New hair growth in this area will be seen over the next 2 to 3 months. Itching and minor swelling will subside on their own.
With good follow-up care, hair transplant can be a boon to people who have baldness and can provide a big boost to self-esteem and confidence.
In case you have a concern or query you can always consult an expert & get answers to your questions!
3005
people found this helpful

FAPS (Cosmetic Surgery)-USA,, M.Ch - Plastic Surgery, MS - General Surgery, MBBS
Cosmetic/Plastic Surgeon, Delhi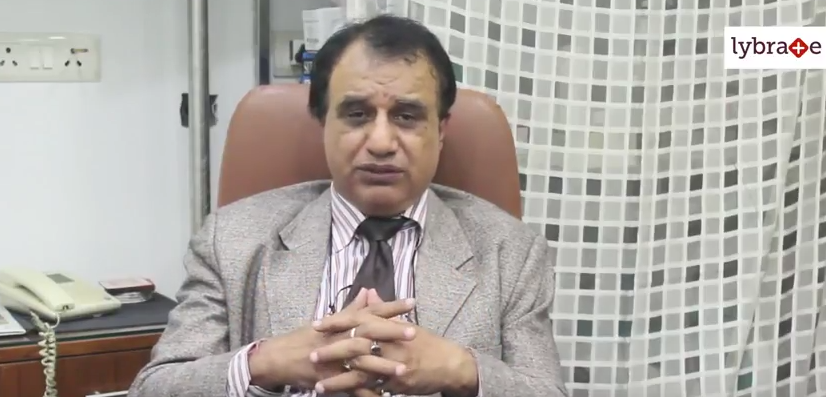 Hi,
I am Dr PK Talwar cosmetic surgeon. I have been doing cosmetic surgery for last 28 years in Delhi. The topic which I would like to speak today is facelift and blepharoplasty, you see with precious of time all because of gravity, pollution and other factors and because of loss of fat, our skin and muscles of the face they become LAX and that is how the signs of aging come. Now to counter that previously we used to do surgical facelift, now what is surgical facelift, a surgical facelift we used to cut the skin in front of the ears and behind the neck open the skin like bonnet of a car, tighten the muscles and then excise the extra skin and pull it up and suture it with that the patient will have nice look. But surgery is now getting less and less preferred by the patients and patient want something which is non-invasive, the reason is that though the scars are very minimal and you hardly find out the scar but because of slight pain, swelling or hospitalization or a day or so, patient did not prefer facelift especially in contemporary time because now there are other techniques are also available but why we are doing surgical facelift I think that it would give you the best possible best result because surgically you can tighten the muscle and the skin. Now the other techniques which came in to help the patient was restarted thread lift now with the thread they used to barbed threads their small barbs you will introduce the barbs from the temporal region below the skin and skin of the face lift of the skin and put it on the barbs with that the skin will be held up by the barbs. They used to be absorbable or non-absorbable different kinds of techniques and with these barbs, the result will not last as long as the surgical facelift but at the same time, it will last for years 2 years or 3 years it depends on how good you are taking care of your facial skin. This thread lift is still very common because it is one of the non-invasive techniques though there are other thread which can you can do it even like cog threads, even you can do in the office but still I prefer that the thread left in a surgical operation theatre will do with longer results and it will definitely give a better results. Now with the precious of time, the skin around your eyes also become black and in that what you can do is, you can always cut the skin here, lift up and then suture it back, it will give you more youthful look. Now again the problem has come with the people who do not want even this surgery, now so there have been other techniques which have come up to improve your eyes which we will be talking in our next lectures. Now with this new technique or thread lifts or the blepharoplasty, you don't need any hospitalization, what you do is come to an operation theatres get it within one hour, get the thread lift in one hour and then you can go back home and there is hardly any swelling. Though we give some antibiotics and mixing for reducing the edema etc. because if there is swelling it will use to heal 5 or 7 days of time and there are certain precautions which we tell the patient that not to wide open the mouth etc and we have seen that lot of patients lot of patients are now coming for work with the non-surgical facelift or thread lift because they really love it that something which doesn't leave any scar at all.
Thank you very much.
3126
people found this helpful

FAPS (Cosmetic Surgery)-USA,, M.Ch - Plastic Surgery, MS - General Surgery, MBBS
Cosmetic/Plastic Surgeon, Delhi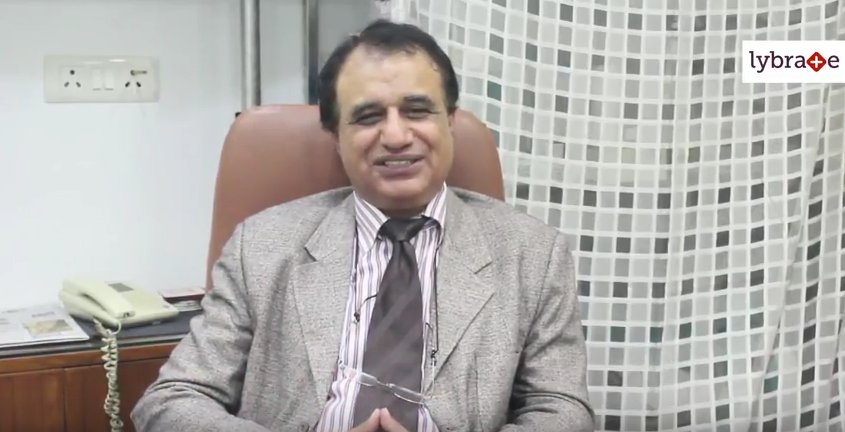 Hi,
I am Dr PK Talwar, cosmetic surgeon, I have been doing cosmetic surgery for last 28 years and we were among the first ones who introduced Laser hair removal in India and then Laser for birthmarks in India.
When we talk about the birthmarks, the laser for birthmarks there are basically commonest two kinds of birthmarks one is black birthmark like you seen Nevus of Ota or Becker's Nevus and second is vascular birthmarks, like port wine stains or then port wine stains that is very common it is also known as hemangioma, hemangioma are different kinds and different kinds of hemangiomas are treated by different laser-like pulsed dye laser, long pulsed ND-YAG etc. Now coming to the first part that is the black birthmarks, so commonest which we are getting is Nevus of Ota in this there is pigment on one side or both side of faces in certain cases and even in the conjunctiva. This can be very disheartening to a patient, when I introduced this laser initially I tried in 2003 I had a young beautiful lady who had the birthmark on the face one side of the face and she has around 30 years of age but by the time she came to me she was already divorced because of the problem of the birthmark. We gave her 10 to 12 sittings and the birthmark Nevus of Ota 95% or you can be gone and she was very happy, only regret she has was Dr. Talwar I should have come to you earlier, but I told her it is not possible because the laser has come recently so even she had come to me earlier we could not her done anything. So that is one of the cases which is still I remember because it was my one of the first cases and I think best possible results the patient is very very grateful and now we have been treating this kind of problem very commonly Nevus of Ota the results have been very good. The same lasers actually this is Q switch laser, the black pigmentation, now the same laser can be used for freckles, for removal of the tattoos and this Becker's Nevus etc. So the other birthmarks are vascular birthmarks which we call it Port wine stain and the pulsed dye laser is used for that, 2 sittings for black pigments pulsed dye laser is for the vascular or the red birthmarks. Now the difference between these lasers is that the wavelength is different pulsed dye laser is one of the most expensive lasers to buy and the most expensive lasers to maintain, but the results are very rewarding with pulsed dye laser, other modalities are not good as that but pulsed dye laser is the treatment for port wine stain and red birthmarks and we can expect in such cases 70% improvement. We had many patients who have got it done and they are very grateful, we can do Rosacea, Rinofima or facial veins, spider veins etc. we can treat them and patients are really very very happy. So I think the medical science is evolving and the day will come, we will be able to treat 100% of such patients and I suggest strongly that don't go to coeliac because I had a patient with the red birthmark and she went to a coeliac and he applied some sort of acid or what and they burnt the skin. Go to a qualified plastic surgeon or a qualified Dermatologist who is having pulsed dye laser then only you get it done otherwise no and the best wavelength for that is pulsed dye laser is 595 nanometers.
Thank you very much.
3958
people found this helpful

FAPS (Cosmetic Surgery)-USA,, M.Ch - Plastic Surgery, MS - General Surgery, MBBS
Cosmetic/Plastic Surgeon, Delhi
Sometimes, even a strict diet and strenuous exercise doesn't give you the body shape you dream of. In such cases, liposuction can be the answer to the problem of excess fat you are facing. Liposuction is a surgical procedure of removing stubborn fat bulges from the body. Age is not a major consideration with liposuction as long as your skin is firm and elastic. Else, your skin may begin to sag in places where the fat has been removed. It is important to note that liposuction does not remove cellulite but only removes fat. Thus, for people with cellulite, liposuction may not give them the results they desire.
If you're thinking of undergoing liposuction, do not expect the procedure to give you a supermodel's figure. Be realistic in your expectations. Here are a few other things to keep in mind.
Liposuction does not show instant results: Recovery from a liposuction surgery is quick and you may be back to your normal routine within a few weeks. However, the treated area may still look swollen. This can take two to three months to subside. Hence work backwards and time your surgery with regard to major life events.
The results are long lasting: Undergoing liposuction surgery does not mean that you will not be overweight again, but it means that fat will not collect in the areas that have been treated. If you do gain weight, the fat will be redistributed to other areas.
Smoking and alcohol must be avoided: Smoking and alcohol both inhibit healing. It also increases your risk of complications during the surgery. Stop drinking and smoking at least three weeks prior to your surgery, and avoid it until your body has healed completely.
Can be beneficial for many parts of the body: Liposuction can be performed on many areas of the body. The thighs, abdomen, breasts and buttocks are common areas where this surgery is performed. Other areas are the back, face and neck. Like any other surgery, liposuction has its risks. While some risks are very rare, others can be quite common. Here are three minor risks that you should be aware of.
Excessive liposuction: Removing too much fat can leave your skin looking unnatural and uneven.
Skin discoloration: When making an incision for liposuction, the skin cells in the area may rupture and release melanin into the surrounding area. This can cause prolonged hyper pigmentation that can take 4-6 months to heal. Patients with a dark skin tone have a higher risk of hyper pigmentation.
In case you have a concern or query you can always consult an expert & get answers to your questions!
3393
people found this helpful

FAPS (Cosmetic Surgery)-USA,, M.Ch - Plastic Surgery, MS - General Surgery, MBBS
Cosmetic/Plastic Surgeon, Delhi
View All Feed
Near By Clinics