About
We will always attempt to answer your questions thoroughly, so that you never have to worry needlessly, and we will explain complicated things clearly and simply.
...more
We will always attempt to answer your questions thoroughly, so that you never have to worry needlessly, and we will explain complicated things clearly and simply.
More about Ahuja's Homoeopathic Clinic
Ahuja's Homoeopathic Clinic is known for housing experienced Homeopaths. Dr. Gagandeep Singh Ahuja, a well-reputed Homeopath, practices in Noida. Visit this medical health centre for Homeopaths recommended by 93 patients.
Timings
MON-SUN
08:30 AM - 10:30 AM
08:00 PM - 09:30 PM
Location
Sector-61
Noida,
Uttar Pradesh
-
201307

Get Directions
Photos (2)


Videos (1)
Skin disorders include a wide range of conditions and may be a sign of illness. So it is important to make a proper diagnosis and also make sure you are properly treating it. Homeopathic treatment plays a vital role in treatment for skin diseases without side effects.
read more
Doctor in Ahuja's Homoeopathic Clinic

BHMS
Homeopath
Get ₹125 cashback on this appointment (No Booking Fee)
₹300 online
08:30 AM - 10:30 AM
08:00 PM - 09:30 PM
Services
Submit Feedback
Submit a review for Ahuja's Homoeopathic Clinic
Your feedback matters!
Write a Review
Patient Review Highlights
"Well-reasoned"
1 review
"Helped me impr..."
3 reviews
"Practical"
4 reviews
"Nurturing"
1 review
"knowledgeable"
5 reviews
"Sensible"
1 review
"Very helpful"
7 reviews
"Caring"
5 reviews
"Saved my life"
2 reviews
Reviews
Kathiravan
May 22, 2018
I found the answers provided by the Dr. Gagandeep Singh Ahuja to be very helpful and caring. Thank you Doctor...!
Feed
Shared 4 days ago • Featured Tip
Every other person today is exposed to various hair problems irrespective of their age or gender. Several factors including one's diet, overall health and lifestyle, are responsible for causing hair problems. On top of that, pollution plays a major role in damaging your hair too!
Although hair problems are a major concern for both males and females, nearly 40% of women encounter visible hair loss by age 40. The most common conditions affecting your scalp and hair include hair fall, dandruff and split ends--
Hair fall- Most people are familiar with hair fall- you are used to witnessing broken strands of hair on the towel after having a bath, or on the comb. This condition is prevalent in those who have had a genetic or family history of hair fall. Hormonal changes, traumatic events (chronic illness or surgery), any underlying medical condition such as thyroid or lupus, and certain treatment procedures like chemotherapy can lead to hair fall in due course of time. While shedding a few strands of hair is considered normal, losing large volumes of hair more often than not can lead to permanent hair loss.
Dandruff- Dandruff is undoubtedly the most unsightly among all other conditions. It is even more embarrassing for people having dark hair. These appear as white powdered grains that cling to the roots of the hair. Dandruff often results from poor diet, poor metabolism, or dry scalp. This condition is more common in winters.
Split ends- Split ends are witnessed when the edges of your hair become brittle, dry and frayed. Exposure to extreme weather conditions can leave your hair damaged. Many people fall for hair styling techniques including blow drying, straightening and smoothening. They certainly make you look good, but frequent use of such hair styling techniques and the related chemical products damage your hair follicles. Almost everyone encounters split ends at some point in life. The only way to get rid of split ends is to trim your hair every 3-4 months.
People need to understand that applying any kind of oil or shampoo on one's hair would only be external applications and will not lead to nourishment internally, no matter how much they boast of doing so through their advertisements. This is where Homeopathy comes to the rescue, which would help them in internal medication.
Role of homeopathy in curing hair problems-
Homeopathy can proficiently manage the symptoms of various hair problems including hair fall, dandruff and split ends. Homeopathic remedies are extracted from different plants, herbs and natural substances that are absolutely safe for you. This branch of medicine attempts to improve your metabolism and heal your digestive disorders, thereby promoting healthy hormones. Homeopathy medications or supplements prepared from the extracts of shellfish and oyster are rich in zinc. Consuming 30g of zinc can help in the synthesis of hair keratin. Flaxseed oil and fish oil used in homeopathy treatment are excellent sources of Omega-3 fatty acids. Omega-3 fatty acids not only prevent hair fall and breakage but also nourish your hair follicles, thereby promoting lush, healthy hair. Make sure you intake 2 capsules of these homeopathy supplements. Let's read how homeopathy works--
Root Cause: No matter whether it is hairfall, dandruff or split ends, initially a patient needs to talk about the history of how all of these problems had started. The reasons could be:

Physical in nature, like some fever in an intermittent manner, which gets traced back to child-birth, lactational phase
Patient needs to be very particular and detailed about telling the circumstances that might have led to the problems, for the homeopathic doctor to understand.
Now, once the doctor gets a clear picture about the cause, he or she gives the appropriate homeopathic medicine and its dosage as per requirement.

Internal Factors: Internal factors are referred to as constitutional factor in homeopathy. a homeopath understand your internal issues and prescribe medicines accordingly.

Every individual is born with certain qualities. Those qualities need to be identified and treated as per the physical and mental characteristic symptoms of the patient.
It is important to ask certain questions starting from the childhood to be able to identify any unknown cause that might have been the cause behind these problems.
Homeopathy remedies and medicines thus rectify the underlying causes of hair problems. The main objective of the treatment is to eliminate the root of the problem. So, the next time you face hair problems, instead of going for hair styling treatments, opt for homeopathic intervention. In case you have a concern or query you can always consult an expert & get answers to your questions!
1150
people found this helpful
Shared 2 weeks ago • Featured Tip
Irritable bowel syndrome is a disorder that is diagnosed on the basis of its symptoms. It is characterised by intense abdominal pain, discomfort, bloating and change in bowel habits. One of the primary symptoms of IBS is abdominal pain. It may also be accompanied with frequent diarrhoea or constipation. There might also be a feeling of partial or incomplete evacuation. The symptoms are sometimes relieved by the proper bowel movement. Other symptoms, in this case, include depression and anxiety. In rare cases, there is also a possibility of sexual dysfunction and a reduced libido.
Causes of Irritable Bowel Syndrome–
The exact reason behind the occurrence of IBS is not known. It is a disruption of the brain-gut axis that is known to cause the problem. It is also caused due to small intestinal bacterial overgrowth.
Triggering factors–
IBS is intensified or triggered by the following factors:
Foods: Edibles like chocolate, milk and alcohol might lead to constipation or diarrhoea. One must also avoid carbonated beverages and some fruits and vegetables. These might lead to bloating and discomfort.

Stress: The condition gets worse with any type of stress.

Hormones: In women, the symptoms occur as a result of the hormones during menstrual periods.

Complications: It is not associated with any fatal condition. But it can lead to diarrhoea and constipation and aggravate hemorrhoids.
Adverse Impacts of the Disease-
IBS has an adverse impact on your lifestyle. It will limit your ability to get social or carry out your daily professional activities. You will find it difficult to cope up with the symptoms while living away from your comfort zone or home. You will not have a good sex life. You will get depressed and may even feel suicidal in extreme cases.
Treatment of Irritable Bowel Syndrome-
IBS is treated broadly by bringing in certain changes in the lifestyle. To begin with, you are advised to check your diet. Include fibre in your diet, if you are suffering from constipation. Also, avoid oily, spicy and hot food items. Besides, you are prescribed medicines such as stool softeners and laxatives and antispasmodic drugs and proton pump inhibitors.
Homeopathic medicines-IBS requires prolonged treatment. Homoeopathy works best to get you relief from the symptoms and cures it, from the roots. Here are certain homeopathic remedies that are helpful in treating the disorder.
Argentum nitricum

Asafoetida

Colocynthis

Lilium tigrinum

Lycopodium

Natrum carbonicum

Nux vomica

Podophyllum

Aloe
It has to be kept in mind that these are just basic remedies. There are over 150 Homeopathic medicines that can be used for treating IBS. Thus, consult your doctor for the best remedy for you as per the symptoms. In case you have a concern or query you can always consult an expert & get answers to your questions!
4585
people found this helpful
Shared 2 weeks ago • Featured Tip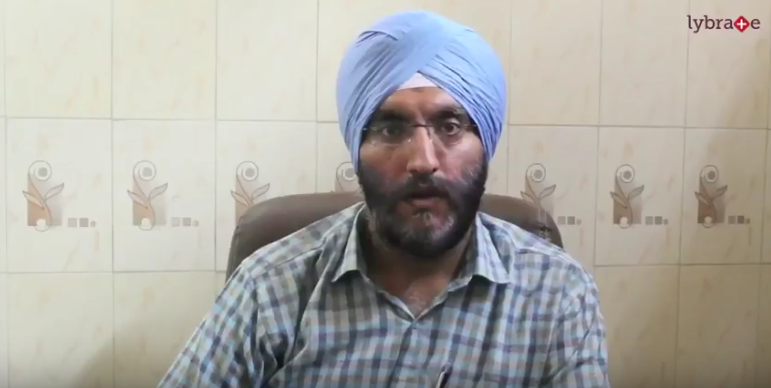 Skin disorders include a wide range of conditions and may be a sign of illness. So it is important to make a proper diagnosis and also make sure you are properly treating it. Homeopathic treatment plays a vital role in treatment for skin diseases without side effects.
5457
people found this helpful
Shared 3 weeks ago • Featured Tip
Many surveys have proved that homeopathic medicines are extremely effective in treating all these cases of viral fever related to Dengue and Chikungunya, thereby help in restoring the health of the patient. Let us see one by one how homeopathy can help in the prevention and cure of both:
Dengue:
Dengue is a mosquito-borne infectious disease, which causes flu-like symptoms. The disease is caused by 4 different viruses and is spread by the Aedes species of mosquitos. Dengue affects your blood cells, which in turn results in a sudden drop in the platelet count. Ideally, the platelet count ranges from 1.5-4 lacs, but in people affected by dengue virus, the platelet count goes down to as low as 20,000-40,000. This condition can be fatal. The onset on dengue is through fever. Dengue is one of the diseases that is transmitted through parasites like mosquitoes. Often it tends to occur in most of the tropical countries.
Symptoms of dengue can vary from mild to severe-
Joint and muscle ache
Pain in the eyes
An intense headache
High fever and fatigue
Swollen lymph glands
Easy bruising
Dengue symptoms usually develop 4-7 days after the mosquito bite. So many times the person affected by the virus does not realize that he/she has already been infected. If the fever does not subside in 3-4 days, one should immediately consult a doctor and have himself diagnosed.
Prevention and Cure through Homeopathy:
The Homeopathic approach of prevention and cure include:
It is an effective way through which immune-modulation of patients is done without having the risk of any side-effect.
The choice of homeopathic drugs depends upon an individual's response to infection and the severity of the virus.
The symptoms of the patients affected are studied carefully to decide upon the curative as well as preventive homeopathic medicines.
Chikungunya:
Similar to dengue, the chikungunya virus is spread by an infected female mosquito- the Aedes genus mosquito. Mosquitoes become infected when they feed on any person affected with this virus. Unlike dengue, this viral disease is rarely fatal. However, the symptoms of chikungunya can be long-lasting, severe and debilitating.
The major symptoms of chikungunya include-
High fever
Joint pain that persists for long
A severe headache
Skin rashes due to damaged blood vessels
In 2006, Chikungunya affected approximately 40,000 people, out of which nearly 1316 cases turned out to be fatal.
Prevention and Cure through Homeopathy:
Prevention
In Homeopathy, there is a concept known as "Genus Epidemicus", which helps as preventive remedy in an epidemic like this. This concept involves:
Clinical picture of a group of patients in a specific locality gets studied and hence the most appropriate remedy is selected as the Genus Epidemicus for Chikungunya.
Genus Epidemicus helps in increasing person's immunity to such a level that even after mosquito bites; it is unable to produce any active disease in the person's body.
Cure
Homeopathic medicines get prescribed as per the clinical presentation of the patient, which become very effective in giving relief from the complaints during Chikungunya.
Homeopathy is effective in all kinds of viral diseases.
The pills given are simply chewed on tongue and tastes sweet.
These medicines do not cause any kind of gastric irritation.
Why Homoeopathy?
Since there are no effective medications, vaccines or treatment options for Dengue and Chikungunya, the only way to steer clear of these diseases is to prevent their occurrence. Homoeopathy medicines and remedies are very effective in preventing and curing the mosquito-borne diseases, Dengue and Chikungunya. These medicines are prepared from natural substances, hence are extremely safe. Eupatorium perfoliatum is a perennial plant, the extracts of which are used in preparing homoeopathy drugs for dengue. This helps ease the pain in the joints and in the eyeballs. This wonder plant also helps you recover from a severe headache. Arsenic album, a solution made from diluted aqueous arsenic trioxide, can ease symptoms like nausea and vomiting. Belladonna can cure high fever; reduce skin rashes and swelling in the joints.
Apart from these, health awareness is mandatory for the prevention of these diseases. Clean surroundings, practising good hygiene play a major role in averting prevalence of mosquito-borne diseases. In case you have a concern or query you can always consult an expert & get answers to your questions!
5461
people found this helpful
Shared 1 month ago • Featured Tip
A hot summer's day may just be the perfect excuse to turn the air conditioning at full blast, and gorge on junk food like a plate of Golgapas and samosas, followed by a bottle of chilled soft drink.
Hold that thought! The number of people seeking treatment for various gastrointestinal (GI) infections, i.e stomach infection, rise by approximately 40% during the peak summer. One of the major reasons attributed to GI infections is excessive consumption of junk and contaminated food. Add dehydration (which is another common problem in summers) to your GI problems can result in a disorder that has the ability to cause severe discomfort.
What is a GI infection?
A GI infection occurs when microbes such as virus or bacteria causes an infection in the gut. Consequently, the stomach lining and the intestines become inflamed.
Once the inflammation sets in, you will experience symptoms of vomiting, diarrhea, and mild to strong abdominal cramps. It is sometimes also referred to as food poisoning.
GI infections can be caused both by viruses and bacteria. The type of microbe responsible depends on – weather, socioeconomic factors, sanitation facilities, and personal hygiene.
The link between summers and GI infections -
The digestive system becomes relatively weaker and slower during the hotter months. As a result, the entire digestive tract becomes easily vulnerable to various viruses and bacteria. Some of the common problems that are prevalent during summers are dehydration, loss of appetite and food poisoning.
The GI infections that are common during summers are –
Salmonella bacteria – This bacteria is mostly found in eggs and chicken. The symptoms include cramps, diarrhea, headache and fever.
Shigella bacteria – Common in areas where sanitation is very basic, this bacteria is found in water that has been exposed to human feces. Like the Salmonella bacteria, this is also a food borne GI infection. The symptoms include mucus and blood in bowels, stomach pain, fever and vomiting.
Adenovirus – This virus is one of the major causes of diarrhea in children. The symptoms include rashes, fever, bladder problems and respiratory problems.
Staphylococcus aureus – It is caused by consuming contaminated foods like meat, poultry, dairy products and bakery products. Symptoms include vomiting, diarrhea and severe nausea. The symptoms generally last for 1-3 days.
E. Coli – E. Coli, the abbreviation of Escherichia Coli, is the foremost cause of travelers' diarrhea. It has been attributed to the consumption of water that has been contaminated by animal or human feces.
Tips to avoid GI infections -
Here are some tips to avoid them –
Wash your hands before you eat and when you come from outside
Ensure that you have access to purified drinking water. If you are travelling, stick to bottled water
Keep your kitchen clean
Wash vegetables and fruits thoroughly before cooking/ consuming them
Carry Oral rehydration solutions (ORS) to prevent dehydration
Eat light and cool foods. Avoid spicy and excessively pungent foods
How can Homeopathy help?
Homeopathy, an alternative form of medicine, is very effective when it comes to not only chronic conditions but also acute conditions like GI infections. Once the symptoms are noted after a thorough diagnosis, treatments are prescribed accordingly.
Medicines like Arsenic Album, Nux Vomica and Merc Sol are recommended to alleviate symptoms like nausea, fever, stomach cramps and diarrhea – common to all GI infections. Unlike other medicines, homeopathic medicines do not cause any side effects. You will also be given certain dietary guidelines to supplement the medications.
But, it is recommended that these medicines are taken in consultation with your Homoeopathic Physician only. In case you have a concern or query you can always consult an expert & get answers to your questions!
5330
people found this helpful
Shared 1 month ago • Featured Tip
Atopic dermatitis or eczema is a chronic skin condition that causes inflammation and itchiness. Though more common amongst children, it can occur at any age. It is quite often accompanied with hay fever or asthma.
It might be caused by a reaction to food allergies. It might also be a result of a number of environmental factors like allergens and irritants (pollen grains, dust mites, pet dander). A family or personal medical history of asthma or hay fever or allergies can increase the risk of atopic dermatitis.
Symptoms-
Atopic dermatitis presents itself with a number of different symptoms. These include-
Sever itching along with dry skin
Skin patches which are red or brownish-gray in color may be found in different parts of the body which includes feet, hands, wrists, elbows, and knees. Infants might have these patches on their scalp and face as well.
Pus-filled bumps with a crust on top.
Scaly, thickened patches of skin.
The symptoms usually first appear around the 5th year of a child but it can persist throughout adolescence. Seek medical attention if you notice any of the above symptoms or if the condition begins to interfere with your sleeping patterns and daily routine.
Possible Complications-
Atopic dermatitis can progress to a number of different complications which includes-
Neurodermatitis- A chronic skin condition that starts with you scratching a patch of an affected area and then the inflammation increases. The skin over time becomes thick, leathery and discolored.
Infections- The repeated itching and scratching cause the skin to become susceptible to open sores. This increases the risks of microbial infections.
Role of Homeopathy in the Treatment of Atopic Dermatitis-
Homeopathy aims to both reduce the severity of the condition and minimize the frequency at which it recurs. A practitioner of homeopathy will consider a number of different factors before he prescribes you any medication. For example, the site and type of eruption, the environmental factors that either relieve or worsen the condition, sensitivity to seasonal changes. The practitioner will then prescribe remedies that are aimed towards your individual symptoms. These remedies enhance immunity and help eradicate the condition from its roots.
Remedies that include components like Sulphur, Petroleum, Arsenicum are usually orally administered. The treatment plan might vary over the years according to the severity of the condition at that point in time.
In case you have a concern or query you can always consult an expert & get answers to your questions!
5187
people found this helpful
View All Feed
Near By Clinics