About
We like to think that we are an extraordinary practice that is all about you - your potential, your comfort, your health, and your individuality. You are important to us and we strive to ...
...more
We like to think that we are an extraordinary practice that is all about you - your potential, your comfort, your health, and your individuality. You are important to us and we strive to help you in every and any way that we can.
More about Saksham Homeopathic Clinic
Saksham Homeopathic Clinic is known for housing experienced Homeopaths. Dr. Shubhangi Kaushal, a well-reputed Homeopath, practices in Gurgaon. Visit this medical health centre for Homeopaths recommended by 53 patients.
Timings
Location
Sector-22
Gurgaon,
Haryana
-
122011

Get Directions
Photos (10)









View All Photos
Videos (4)
View All Videos
Doctor in Saksham Homeopathic Clinic

BHMS, MD - Homeopathy
Homeopath
Book appointment and get ₹125 LybrateCash (Lybrate Wallet) after your visit
₹300 online
06:30 PM - 08:00 PM
10:00 AM - 01:00 PM
Services
Submit Feedback
Submit a review for Saksham Homeopathic Clinic
Your feedback matters!
Write a Review
Patient Review Highlights
"Professional"
1 review
"Prompt"
1 review
"knowledgeable"
2 reviews
"Caring"
1 review
"Very helpful"
9 reviews
Reviews
Ruchika
Aug 17, 2018
I found the answers provided by the Dr. Shubhangi Kaushal to be very helpful. Thank u maam
Shamsuddeen
Apr 11, 2018
Dr. Shubhangi Kaushal provides answers that are very helpful. Thanks mem
Anjali Sharma
May 7, 2018
It was wonderful
Feed
Shared 2 weeks ago • Featured Tip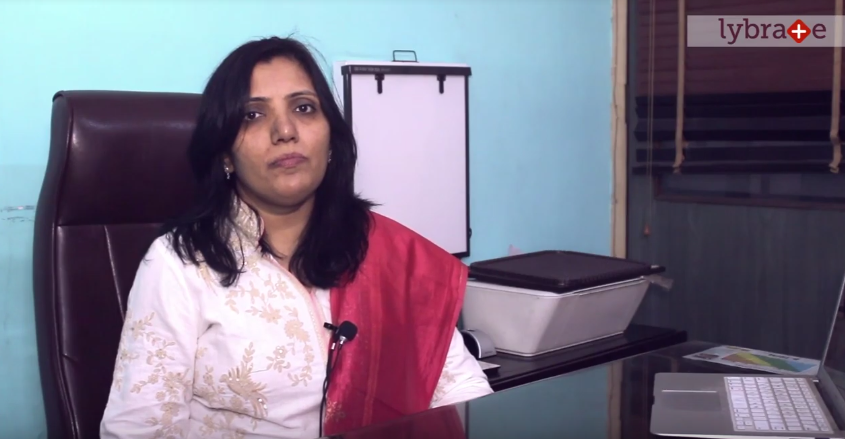 Menorrhagia refers to heavy and prolonged menstrual periods that disrupt a woman's normal activities. It is one of the most commonly reported gynecologic complaints.
5677
people found this helpful
Shared 2 weeks ago • Featured Tip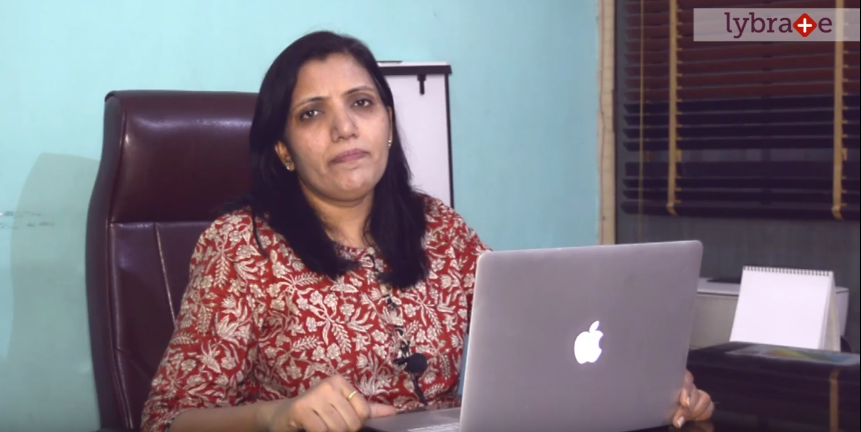 Homeopathy is deemed safe to use during pregnancy, childbirth, the post natal period and for breastfeeding mums and their babies. Homeopathic medicines are non-addictive and have no dangerous side effects.
5844
people found this helpful
Shared 3 months ago • Featured Tip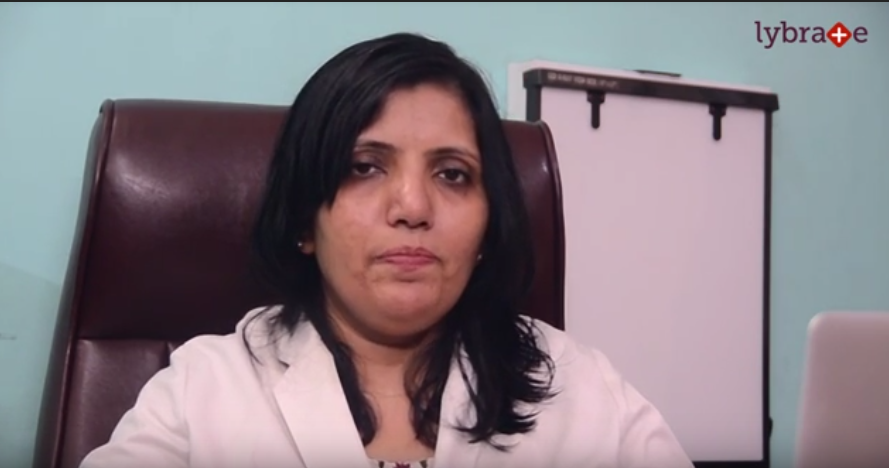 Homeopathy is something that never has a side effect on your health. It doesn't only cure your disease, but treats you holistically. It only requires patience before completely rooting out your ailment.
5784
people found this helpful
Shared 3 months ago • Featured Tip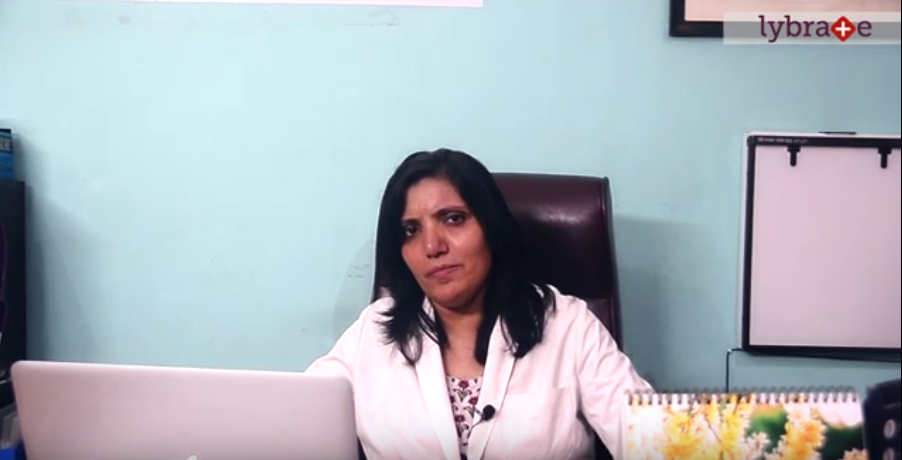 Maintaining a healthy lifestyle is extremely important. Homeopathy can provide your greatest help in achieving this goal. Yoga and other fitness exercises hold a lot of significance in maintaining good health as they not only enhance your immunity but also keep you away from heart disease, cancer, stroke and other serious diseases.
6017
people found this helpful
Shared 3 months ago • Featured Tip
Obesity is a medical condition where the body accumulates excess fat to the extent that it adversely affects your health. People having a Body Mass Index (BMI) equal to or greater than 30 are considered obese. BMI is the measure of your body fat based on your height and weight. While some people may have a genetic background of being obese, others may gain excess weight due to underlying health conditions.
What causes obesity?
People who do not take part in physical activities or exercise on a regular basis are prone to excess weight gain. Those who have a family history of obesity are likely to be obese. Consumption of high-fat and high-calorie food like processed/fried food, pulses, rice, potatoes, red meat etc. Lack of sleep and sedentary lifestyle also play a huge part in unhealthy weight gain. As you age, your body undergoes many hormonal changes and loses muscle mass as a result of which metabolic rate becomes slower. This makes it easier for you to gain weight. A number of medical conditions like Polycystic Ovary Syndrome (PCOS), diabetes, hypothyroidism (underactive thyroid gland), Prader-Willi Syndrome etc also cause your body to gain excess weight.
What are the symptoms of obesity?
People who are obese, experience symptoms such as- tiredness, fatigue, exhaustion, shortness of breath, increased sweating, inability to keep up with physical activities etc. These symptoms, if not paid attention to, can lead to serious health issues such as sleep apnea, heart ailments, high blood pressure.
Role of homeopathy in treating obesity-
Homeopathy can proficiently manage the symptoms of obesity, and also prevent the condition from relapsing. Homeopathic remedies are extracted from different plants, herbs and natural substances that are absolutely safe for you. This branch of medicine attempts to improve your metabolism, correct your digestive system and easily eliminate waste products- which are the three basic prerequisites for weight loss. Homeopathic medicines, unlike conventional medications which restrict nutrient absorption and promote a feeling of fullness, aim to cure the symptoms responsible for excess weight gain naturally. The homeopathy component most commonly used to treat obesity is impure calcium derived from the middle layers of the shells. Homeopathic components like Clubmoss plant extract and sodium chloride are prescribed to those who have excess fat accumulated in the buttocks and thighs.
One major advantage of homeopathy is that they are non-addictive, and can be adopted by people even when they're on other conventional treatment medications. In case you have a concern or query you can always consult an expert & get answers to your questions!
5937
people found this helpful
Shared 3 months ago • Featured Tip
The three primary functions of the kidney are- eliminating waste materials and toxins from the body, producing hormones that help control your body mechanism and regulating blood pressure. Chronic Renal Failure, also known as Chronic Kidney Disease, refers to the condition where your kidney gradually stops functioning properly over time- weeks, months or years. As the condition worsens, wastes and fluids start to build up in your system instead of being filtered out. This leads to an end-stage renal failure/disease.
What causes Chronic Renal Failure?
Chronic renal failure is caused due to a condition or disease that impairs kidney function. The most common causes are- diabetes (Type 1 and Type 2), polycystic kidney disease, glomerulonephritis, interstitial nephritis. Glomerulonephritis occurs when the filtering units of the kidney become, inflamed. Interstitial nephritis refers to an inflammation in the kidney tubules and its surrounding regions. Prolonged obstruction of the urinary tract due to kidney stones or enlarged prostate, also can cause chronic renal failure.
What are the symptoms that you must watch out for?
Symptoms and signs of chronic renal failure develop gradually over time. Therefore, most of the time people suffering from this condition are diagnosed at the later stage when functioning of the kidney is significantly impaired. Nevertheless, if you encounter signs such as unintentional weight loss, weakness and fatigue, vomiting and nausea, swelling of face and legs, cramps and muscle twitches, change in the urinating pattern, easy bruising, blood in the stools etc., then you should see a doctor and have yourself diagnosed. In case the fluids get accumulated in the lining of your heart or lungs, you may experience chest pain and shortness of breath.
Role of homeopathy in curing Chronic Renal Failure-
Unlike conventional treatment methods which focus on the pathological condition, homeopathy takes a holistic approach to treat the individual. Homeopathy remedies and medicines are natural, and try to rectify the underlying causes of this condition. The medications are selected and prescribed after thorough analysis of the patient's medical history and health condition. A particular remedy is chosen keeping in mind the general symptoms of the condition. Among several homeopathic medicines, the frequently used ones are- Belladonna and a solution made from gold and sodium. Homeopathy remedies reduce swelling of the face, cures kidney inflammations, and reduce severe, recurring pain in the lumbar region. They work by stimulating your immune system so that the damaged kidney and other organs start functioning more correctly.
Homeopathy remedies do not provide substitutes for any organ of your body. They simply repair the damaged organs, improve your overall health and thereby prevent the person from suffering a relapse. In case you have a concern or query you can always consult an expert & get answers to your questions!
5948
people found this helpful
He is suffering with severe constipation. Give Nux vomica 30 every half an hr until he passes motion and report. Next time Give Homoeopathic medicines from the beginning itself for his complaints.
1
person found this helpful
This is gastroenteritis, could be due to food poisioning. Give Arsenic album 30.3 doses at interval of 10 mins, its a Homoeopathic medicine.
1
person found this helpful
Shared 8 months ago • Featured Tip
The bones and muscles tend to get worn with age and other conditions. Osteoporosis is a condition described by a reduction in bone thickness. Bones tend to become weak and fragile in this condition. The most common consequence of osteoporosis is fractures. Osteoporosis does not cause signs or side effects until it has reached an advanced state. Certain signs and symptoms of osteoporosis include:
Loss of growth after some time

A stooped stance

Crack of the vertebra, wrist, hip or other bone
Homeopathy has been a very beneficial modus operandi in the campaign against Osteoporosis. Homeopathic remedies will not reverse existing bone loss, but can help control pain, will slow down or stop further bone loss, can promote stability and healing.
Homeopathic remedies will allow the essential minerals and nutrients to be absorbed more efficiently, thus, further preventing bone fractures, or accelerating healing of any existing fractures by strengthening the bones.
Homeopathic constitutional approach takes into account a patient's characteristic symptoms, their overall physical and mental condition and understands the way a person's body reacts to Osteoporosis.
The purpose of Homeopathic approach is to vitalize the body's natural healing and self-repair ability to create the highest state of health and well-being.
The aim and objective of Homoeopathic management can be achieved by:
Dietary intake of intake of calcium required by body.

Correction of intake of calcium apart forms food to regulate the daily requirement of calcium.

Correction of intestinal absorption of calcium.

Correction of assimilation of calcium channels in body by constitutional approach.

Exercise, in the form of light exercises and/or meditation.

Therapeutic correction in case the above criteria fail or partially improve the patient.
Various homeopathic prescriptions are accessible to cure bone loss and keep up bone mass. They tend to get rid of the condition from its roots and prevent it from happening in the future. These include:
Symphytum Officinale: It is the best homeopathic solution for treating fractures in osteoporosis. This homeopathic cure helps in joining the cracked bone proficiently. Fractures, where patients complain of a prickling pain in the fractured area, can be significantly soothed by giving this regular homeopathic treatment. This common homeopathic medicine can likewise help in decreasing irritability of the fracture.

Ruta Graveolens: It is yet another very effective homeopathic cure used for the treatment of fractures in osteoporosis. Whenever a bone gets broken, the ligaments and tendons of bones that surround it additionally get harmed. It is in this circle where homeopathic medicine Ruta Graveolans demonstrates its great impact. This regular solution helps in mending torn ligaments and tendons.

Hypericum Perforatum: It is yet another helpful natural homeopathic solution that can be used with certainty for the excruciating pain in the back because of crushed nerves in the middle of harmed vertebral bones.

Calcarea Phosphorica: Calcarea phosphorica is a very effective medication used in homeopathic treatment of the curvature of the spine and flow of blood in patients of osteoporosis. It is mostly given to those patients who have a weak spine and delicate bones, which cause the curvature and stop the flow of blood.

Phosphorus: Phosphorus can also give the best results in curing the curvature and flow of blood in patients of osteoporosis. If blazing sensation in spine remains along with the curvature, this treatment is the most effective. This regular homeopathic cure is also valuable for pain and weakness in the spine.

Calcarea Fluorica: It is a brilliant solution for osteoporosis patients who complain of pain in the back, which is more painful while resting and better when walking or doing some physical exercise.

Syphilinum and Fluoric Acid: These are homeopathic prescriptions that can be used as a part of homeopathic treatment of osteoporosis where the pain occurs in the long bones and is more painful during the night.

Sulfur: It is used for those patients of osteoporosis who have an arch in the spine and walk and sit in a stooping position.
In case you have a concern or query you can always consult an expert & get answers to your questions!
5944
people found this helpful
Listen to your system, it usually tells u. At 6 hrs, you start feeling upset, stop there. If you start practicing Yoga regulaly atleast for 30 mins and breathing exercises, your stamina wud improve and even sixhrs sleep wid suffice. Trick is sleeping around 10 pm ,after dinner done before 7.30 pm and up around anytime after 3 or 4 Am. You can have few powernaps in day of around half an hr at a time acc to your requirement if you r mostly studying over the day.
1
person found this helpful
View All Feed
Near By Clinics