About
Our medical care facility offers treatments from the best doctors in the field of Gynaecological Endoscopy, Gynaecologist, Infertility , Infertility Specialist, Obstetrician, Paediatric &...
...more
Our medical care facility offers treatments from the best doctors in the field of Gynaecological Endoscopy, Gynaecologist, Infertility , Infertility Specialist, Obstetrician, Paediatric & Adolescent Gynaecologist, Reproductive Endocrinologist (Infertilty).Our entire team is dedicated to providing you with the personalized, gentle care that you deserve. All our staff is dedicated to your comfort and prompt attention as well.
More about Disha Clinic
Disha Clinic is known for housing experienced Gynaecologists. Dr. Astha Dayal, a well-reputed Gynaecologist, practices in Gurgaon. Visit this medical health centre for Gynaecologists recommended by 42 patients.
Timings
TUE, THU
01:30 PM - 10:00 PM
07:00 AM - 09:00 AM
Location
A - 4/5, DLF City, Phase 1, Near DLF Qutub Plaza Market
DLF Phase 1
Gurgaon,
Haryana
-
122001

Get Directions
Photos (1)

Videos (4)
View All Videos

Fellowship and Diploma in Laparoscopic Surgery, FOGSI Advanced Infertility Training, MD - Obstetrics & Gynaecology, MBBS, MRCOG
Gynaecologist
Book appointment and get ₹125 LybrateCash (Lybrate Wallet) after your visit
₹300 online
11:00 AM - 03:30 PM
08:00 PM - 10:00 PM
Services
Submit Feedback
Submit a review for Disha Clinic
Your feedback matters!
Write a Review
Patient Review Highlights
"Professional"
2 reviews
"Prompt"
3 reviews
"Well-reasoned"
1 review
"knowledgeable"
6 reviews
"Sensible"
2 reviews
"Caring"
1 review
"Very helpful"
12 reviews
Reviews
Verified
Mar 25, 2019
Visited doctor Astha for general treatment for weakness in the body. I shared all the details with her. She heard each and every problems and provided the consultation in a very good manner. She is very calm and helpful in nature. I recommend Dr Astha.
Sunil G Salian
Sep 5, 2016
Dr. Astha Dayal provides answers that are very helpful, knowledgeable, professional, prompt and sensible. With all due respect I want to thank the doctor for answering all the questions and hopefully everything will be fine
Shrikant Sawant
Sep 30, 2016
Dr. Astha Dayal provides answers that are very helpful. The doctor responded to all my questions. Very helpful and listened to my concern carefully. Thanks.
Anil Rohilla
Feb 4, 2016
Medicines can cure, but your's inspirational words can give the strength to fight from within
Garima Patri Dholakia
Dec 23, 2018
She is a very nice doctor and her staff is also helpful
Verified
Jan 26, 2019
I had a good experience
Verified
Jul 15, 2018
Too polite & help ful
Feed

Fellowship and Diploma in Laparoscopic Surgery, FOGSI Advanced Infertility Training, MD - Obstetrics & Gynaecology, MBBS, MRCOG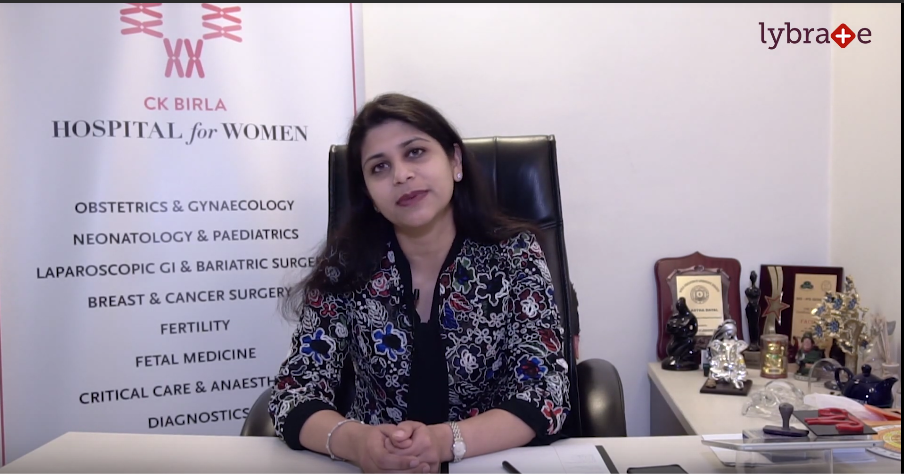 It is likely for you to experience false labour pain or false contractions before the beginning of true labour during pregnancy. This is called Braxton Hicks contractions, and it is the way of telling the body to get ready for the real labour pain on the day of giving birth. However, these false contractions do not indicate that the labour has started or will begin shortly.
3712
people found this helpful

Fellowship and Diploma in Laparoscopic Surgery, FOGSI Advanced Infertility Training, MD - Obstetrics & Gynaecology, MBBS, MRCOG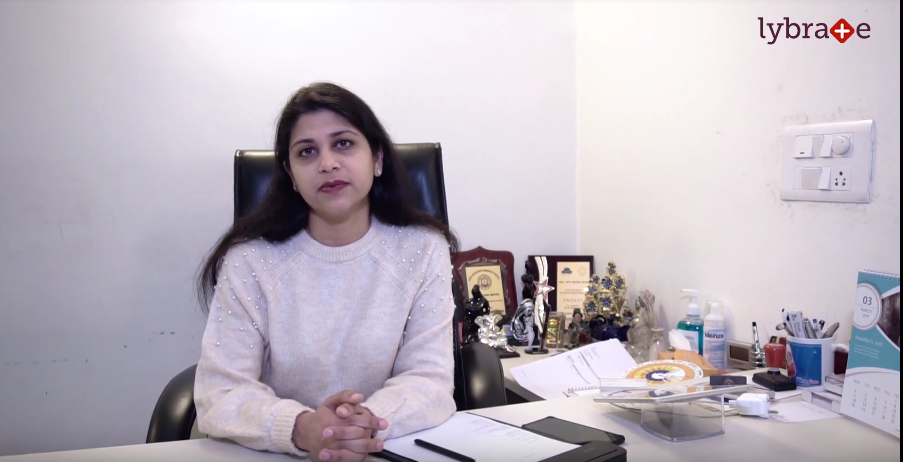 Cervical cancer (a malignant tumor of the cervix, the lowermost part of the uterus) is one of the most preventable types of cancer. Because of the Pap smear test, the number of cervical cancer cases has actually dropped over the past 20 years. However, many women still develop cervical cancer.
3496
people found this helpful

Fellowship and Diploma in Laparoscopic Surgery, FOGSI Advanced Infertility Training, MD - Obstetrics & Gynaecology, MBBS, MRCOG
Vaginal bleeding is something that most women experience between their periods when they are not due for a menstrual cycle. It is considered as an abnormal occurrence when you bleed before you are expecting your menstrual period, or after you are done with your monthly cycle. It is usually characterised by bouts of spotting where a thick brown reddish discharge may be experienced. Also, this kind of bleeding is considered abnormal if it occurs during pregnancy or menopause.
Here are a few causes of abnormal vaginal bleeding:
- Hormones: An imbalance in the hormones like the estrogen and progesterone can lead to abnormal vaginal bleeding. These are the hormones that help in regulation of the monthly menstrual cycles. An imbalance can occur due to side effects caused by birth control pills that may not suit the individual, a contraceptive patch, or even contraceptive implants and injections. Further, an intrauterine device may also be the cause for this kind of bleeding. The hormonal balance can also get affected due to internal ailments like a dysfunctional thyroid gland and ovaries.
- Pregnancy and Delivery: Some amount of spotting is considered normal in the first trimester of one's pregnancy. Yet, severe bleeding and persistent spotting must be reported to the gynaecologist immediately. Women also bleed for a while after the delivery of the baby, in the post-partum period. This may also happen when an abortion takes place as the uterus may not have come back to its original size and due to remaining foetal tissues within. Complications during the pregnancy like an ectopic pregnancy or a miscarriage can also lead to such kind of bleeding. An ectopic pregnancy is one where the egg gets implanted in the fallopian tube instead of entering and implanting itself in the uterus.
- Fibroids: Uterine fibroids are usually considered as non-malignant and non-cancerous growths within the uterus. These are common in many women who have gone through child birth. These fibroids can also cause some amount of bleeding and spotting.
- Infections: When there is an infection in the reproductive organs like the ovaries and uterus of the patient, there may be some amount of bleeding. An infection in this area can also cause inflammation, which is one of the primary causes of abnormal bleeding. This can also occur due to a sexually transmitted disease or STD, as well as painful intercourse and sexual abuse which can lead to scarring as well.
- Cancer: One of the least common causes includes cervical, ovarian and other forms of cancer.
Stress and diabetes can also cause abnormal vaginal bleeding in rare cases. It is best to see a doctor as soon as such bleeding takes place.

3870
people found this helpful

Fellowship and Diploma in Laparoscopic Surgery, FOGSI Advanced Infertility Training, MD - Obstetrics & Gynaecology, MBBS, MRCOG
During the natural course of events, a women's body starts its reproductive phase with menarche and at about 50 years of age, attains menopause. This is when the reproductive function ceases and the ovaries stop producing the hormone estrogen and progesterone. In some cases, for various reasons including medical, the ovaries stop functioning earlier, and this is medically termed early or premature menopause. Menopause that occurs before 40 years of age is termed premature menopause; it is due to primary ovarian insufficiency and occurs in 1% of the women. If it occurs between 45 to 50 years, it is termed early menopause.
Causes: Normal ageing, family history, genetic disorders, autoimmune disorders, toxins, and surgery are some reasons that could lead to premature menopause.
Effects: Estrogen and progesterone have a lot of beneficial effects on a women's body. Reduction in their levels leads to some of the below changes:
1. Emotional changes like mood swings, irritability, and in some cases depression, especially in premature menopause.
2. Irregular cycles before complete cessation of the menstrual cycles.
3. General mucosal dryness leading to vaginal dryness, dry skin, dry eyes.
4. There also would be urinary incontinence and reduced sex drive due to reduced hormone levels.
5. For women who still would want to have children, infertility would be a big cause for concern. This could lead to other emotional issues, worsening the depression.
6. Osteoporosis - Bones lose their density and get weak and are more prone to fracture.
7. Cardiovascular health - Post menopause, women are more prone to heart attacks and stroke. Though not fully proven, this is believed to be true as the good role that estrogen plays on blood vessels is negated with menopause.
8. Accelerated ageing - Menopause leads to accelerated damage of genetic structures, thereby leading to faster ageing. This also leaves a feeling in the women of being less attractive and less desirable.
There is also a good news, that after menopause women are at lesser risk of cancer - especially breast and ovarian.
It is not easy for women to handle premature menopause. The body undergoes some changes much earlier than expected, and it requires a lot of support and caring and comforting to come to terms with it - especially if associated with infertility or chemotherapy for cancer. Emotional issues of not being able to have children and feeling less attractive require frank talks to boost the person's confidence and increase self-worthiness.
It is easier said than done, but one of the key ways to handle premature menopause is an open discussion.

Fellowship and Diploma in Laparoscopic Surgery, FOGSI Advanced Infertility Training, MD - Obstetrics & Gynaecology, MBBS, MRCOG
Infertility is a condition where a couple trying to conceive in a natural way is not able to do so even after one year of trying. It is also a matter of worry for patients who are over the age of 35 years and those who are not able to conceive naturally even after 12 months of trying constantly.
So here are the causes, risks and treatment for this condition:
* Causes: There are many causes of infertility. It may be down to a condition present in one or both partners. As per a medical study, 20% of the cases of infertility are due to males, while 40% to 50% cases are due to problems in the female partner. 30% of the cases suffer from infertility due to problems in both males and females. Ovulation and fertilisation are the main elements of the conception process, and any condition in the female or male can upset either function which can make it difficult to conceive.
While abnormal sperm production and transport may be a common condition that leads to infertility in males, other factors like side effects of cancer treatments and too much exposure to toxins and chemicals can also play an important role in this regard. For females, the causes of infertility may range from ovulation disorders, uterine and fibroid tumours, uterine and cervical anomalies, damage to or blockage of the fallopian tubes, endometriosis, primary ovarian insufficiency and pelvic adhesions. Also, factors like thyroid, cancer and medication leading to temporary infertility may be at play.
* Risk: There are a number of factors that put a male or a female at risk of infertility. Being in your mid 30s usually has an adverse effect on the ovulation and production of well functioning sperm. Further, smoking and tobacco are among the main causes of infertility in either partner. Excessive alcohol consumption may also lead to this problem. Being overweight or underweight can also make a person infertile. Further, not getting enough exercise and routine activities out of your day, can lead to this condition as well.
* Treatment: Male patients can go through treatment for any existing infections, hormonal injections and medication, surgical options like vasectomy reversal, and ART or assistive reproductive technology. Female patients can turn to medication that will stimulate ovulation, Intrauterine Insemination, and surgical processes to correct a uterine septum and remove endometrial polyps, or even a hysteroscopy surgery.
If these methods fail, the patient or the couple can always turn to methods like In Vitro Fertilisation. For other mild reasons, lifestyle changes along with a stress free environment can help in increasing the chances of conception.

3666
people found this helpful

Fellowship and Diploma in Laparoscopic Surgery, FOGSI Advanced Infertility Training, MD - Obstetrics & Gynaecology, MBBS, MRCOG
Polycystic Ovarian Disease results from the disorder more commonly known as PCOS or Polycystic Ovary Syndrome. A syndrome is starkly different from a disease, for the former entails a set of symptoms usually occurring in concurrence, while the latter means a particular biological condition with an identifiable reason behind it. A syndrome solicits your concern and forethought in order to eliminate or at least control the chances of an underlying disease. Trigger to a syndrome is undetectable and hence fighting it efficiently is fairly problematic. It is rare to find adolescent girls without hormonal problems.
Hormonal imbalances are just too common to be a novel topic any further. Polycystic Ovary Syndrome is faced due to imbalances in hormone secretions. It refers to the development of multiple cysts in your ovary. This condition usually affects women falling within the age group of 15 to 50. Eight among ten women, at a given point of time, are reported with PCOS. Symptoms of PCOS, when neglected, can lead to Polycystic Ovarian Disease. If you have been facing similar heath issues, it is advisable to undergo a check- up and get diagnosed at the earliest possible.
Symptoms of Polycystic Ovarian Disease
1. A receding hairline or increased hair fall can lead to thinning of scalp hair. Such a sign should not be taken lightly as it could be indicative of Polycystic Ovarian Disease.
2. Extremely painful menstruation, irregular periods or prolonged periods with heavy bleeding might be reason enough for worrying.
3. Development of acne could be another sign. Acne is common to girls attaining puberty but an unprecedented growth should be a matter of concern.
4. Patchy skin, pigmentation and discoloration of the skin are the other symptoms.
5. PCOS may also result in continual depression and anxiety.
6. Obesity is the most commonly noticed symptom. People suffering from Polycystic Ovarian Disease have lower metabolism and thus reducing weight is an ordeal.

7. Many women tend to grow thick facial hair or chest hair. Such a condition discourages the person to go out in public. It leads to social ostracizing which further bears severe effects on one's mental health.
8. PCOS mostly affects women belonging to the childbearing age. As a result of this syndrome, females stop ovulating. Conception becomes extremely difficult as the syndrome may lead to infertility.
Polycystic Ovarian Disease can result in Type 2 diabetes or even cardiovascular problems. If not diagnosed and treated at an early stage, it might lead to ovarian cancer. There is hardly any preventive measure to counter the chances of such a syndrome but certain alterations in your diet under the guidance of a dietician and regular exercising can improve your health.
3731
people found this helpful

Fellowship and Diploma in Laparoscopic Surgery, FOGSI Advanced Infertility Training, MD - Obstetrics & Gynaecology, MBBS, MRCOG
The vagina is a tube-like muscular structure of the female genital tract that extends from the cervix to the vulva. It is a delicate organ which is prone to injuries and infections.Complications related to urination, menstruation and sexual intercourse- all affect the vaginal health.
Here are five questions associated with vaginal problems that are commonly experienced but rarely discussed:
1. Why does it feel itchy before menstruation?
The hormonal cycle reduces the amount of estrogen secreted right before the period starts. This reduces the moisture content of the inner membranes of the vagina; the skin becomes thinner and slightly dry. This can cause the itching. However, if the itching and burning sensation is too severe, it could be an infection and should be checked out.
2. What is the white discharge?
The greasy white discharge is due to the ovulation cycle. It usually occurs once a month because the amount of secretion increases right before ovulation. Some women may experience this discharge more frequently but it is nothing to worry about unless there is an unpleasant odor. Odorous discharge could be a sign of bacterial infection.
3. How often should you have a vaginal examination?
You should get a vaginal examination at least once a year. This is important for a general health assessment and the prevention of sexually transmitted diseases. If you are using birth control medication, there might be irregularity in the hormonal cycles and this can lead to a number of conditions- another reason to get an annual vaginal examination.
4. Does it smell differently at different times?
It usually smells differently for every woman and even that unique smell changes with the cycles of ovulation and menstruation due to changes in the pH level of the vagina. The normal vaginal pH value is between 3.8 and 4.6. Before menstruation, it may smell acidic followed by a bitter smell for a few days after menstruation. It may also smell differently after a workout (due to sweat) or after sex (due to lubrication). However, a foul smell accompanied by discharge, might be a cause for concern.
5. Why does it feel dry sometimes?
Vaginal dryness is normally experienced by women after the age of 45 or after pregnancy. However, dryness is also common just before menstruation. It also happens in women who use anti-allergy medications or birth control pills because they cause dryness in all the mucous membranes of the body.

Fellowship and Diploma in Laparoscopic Surgery, FOGSI Advanced Infertility Training, MD - Obstetrics & Gynaecology, MBBS, MRCOG
Hypertension during pregnancy can be a problem for both baby and the mother. Thus it is of utmost importance that during pregnancy a good health should be maintained along with controlled blood pressure and cholesterol levels. With an increase in multiple births and women of older age the risk of hypertension during pregnancy has increased. But if proper care is taken it can be avoided.
Types of Pregnancy Hypertension:
There are three prominent forms of hypertension that can be seen during pregnancy. The pregnant ladies should be aware of the same. These are:
- Preeclampsia - This is the most common and serious hypertension during pregnancy. This hypertension can only be controlled by delivering the fetus which usually involves complications like death of the mother or child. This occurs 20 weeks after pregnancy.
- Gestational Hypertension - This form is only prevalent during pregnancy and is not a problem for the mother or baby after delivery. This usually occurs in the last leg of the pregnancy
- Chronic Hypertension - This form forms either prior to the pregnancy or before 20 weeks of the pregnancy.
Management of Pregnancy Hypertension:
Hypertension during pregnancy can be handled by the following:
- In case of severe hypertension, blood pressure medication should be continued during pregnancy
- If you are on ACE inhibitor-type medication, then the medication is changed to one that is even safe for the baby
- Your doctor might like to monitor you daily and can advise hospitalization for a few days
- If medication is missed, it might lead to uncontrolled life-threatening hypertension. Thus the medication should not be missed at any time
- In case of mild hypertension and absence of other diseases like diabetes and kidney disorders, the doctor might stop the medication or reduce the dose. Also, being off medicine does not cause any problem in mild hypertension.
- Irrespective of the hypertension being mild or severe, the prenatal appointments should not be missed, so that the doctor can monitor you and the baby. If any problems, like rise in blood pressure, poor fetal growth, and signs of preeclampsia can be spotted and steps can be taken for the same.
- In case there is some form of hypertension present the prenatal visits and lab tests will be more
- Apart from the usual second trimester ultrasound, there will be periodic ultrasounds in the third trimester to monitor the baby's growth and the amniotic fluid.
- Also regular fetal tests and Doppler ultrasounds will be done to track the baby's growth.
- Lifestyle changes should be made. Salt intake should be limited, fresh food instead of processed food should be consumed.
- If blood pressure is high then doctor might ask you to avoid exercise especially if you never did before pregnancy.
3752
people found this helpful

Fellowship and Diploma in Laparoscopic Surgery, FOGSI Advanced Infertility Training, MD - Obstetrics & Gynaecology, MBBS, MRCOG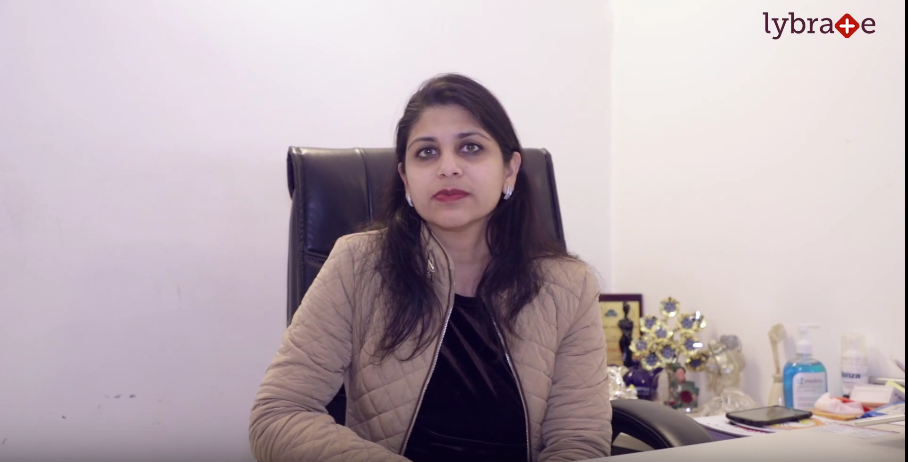 Hello everyone,
I am Dr. Astha Dayal and I am a gynaecologist. So today I am gonna discuss about vaginal discharge. So actually a lot of young woman who come with vaginal discharge or UTI but sabse phle everyone should know that there is some discharge which is a normal discharge. So, in a normal menstrual cycle the first first week after your periods there is hardly any discharge. Then in the middle of the cycle which is between the 10th to the 20th day, there is a lot watery colourless discharge which can happen and in the last week before your period there is a thick white whitish discharge. So this is the normal cycle of the vaginal discharge and if it is not troubling you, if it is not causing any irritation or smell, then you don't really need to treat it.
However, if there is a foul smell or there is any burning or pain or itching or if it is causing other symptoms like painful urination, painful intercourse then you must visit your doctor and get it checked. So there are a little there are different kinds of discharge. So, the most common one that we come across is candidal discharge which is a fungal infection. Now a lot of reasons can cause this discharge especially in moisture or if you have a family history of diabetes or you eat a lot of sweets or if you recently had a course of antibiotics. So this fungal infection can cause a curdy white discharge which causes itching. This can even happen to girls who are not sexually active and this needs some examination by doctor and needs an antifungal treatment. So we need to give you some oral antifungals and some local pessary as well.
Similarly there are some kinds of discharges which are bacterial infections like a greenish discharge or a yellowish discharge or a foul smelling discharge. So these discharges usually happen in someone sexually active and may be if you are not using protection then you will have a higher chance of having such an infection. This is a little risky because this infection can travel to the through the cervix it will go into the uterus, it can go into the ovaries, tubes and it can cause a PID or a pelvic inflammatory disease. So it is important that if you have any abnormal discharge you must visit your doctor and you need to treat it and we generally over treat such a discharge because we give you a long course of antibiotics so that this infection does not spread to the abdomen; specially when you are young, in your 20s you are more likely to cause to get such a such an infection and it is important to treat it totally so that it does not spread to the pelvis.
Also I get a lot of girls who complain of UTI. Now UTI and a vaginal infection are two different things. UTI means a urine infection. It can happen if you use washrooms which are dirty, it can even happen after intercourse and that really needs a urine examination. So we need to do a urine routine and culture to check whether there is actual infection in the urine and usme the symptoms jo apko honge you'll feel like you have to go to the washroom again and again, you'll feel a little pain towards the end of passing urine, you feel little feverish, you feel little chill and shivering, you will feel a little nausea and these are symptoms of urine infection.
This can this also needs antibiotics and you need to have a lot of fluids and more and a proper treatment according to the culture with a full course of antibiotics you should do. Now the problem with these UTIs and vaginal infection are they are recurrent. Ye bar bar bar bar bar bar hoti hai. So it is important that you maintain some particular hygiene jaise washroom jabhi bhi aap use karenge must make sure that you not have a little contact, you are avoiding a dirty washroom. Also for the discharge, you have to be careful that you are keeping the area dry. You always clean from front to back, you keep the area you wear loose cotton underclothes, you also are able to you avoid synthetic undergarments and tight lowers which can cause a little sweaty and avoid a lot of sweets or sugary things. Also a very important thing is you should always use barrier contraception, you should avoid a lot of scented products in that area, these perfumes and douches and all they are very they could be harmful to the delicate mucosa in that area. So if you have if you take care about all these things the frequency of these infections is much much less. So, I think that is all we gonna talk about today.
Thank you.
4319
people found this helpful

Fellowship and Diploma in Laparoscopic Surgery, FOGSI Advanced Infertility Training, MD - Obstetrics & Gynaecology, MBBS, MRCOG
It is perfectly normal for women to experience the periodic monthly bleeding cycle. However, if a woman experiences uterine bleeding which is abnormal and dysfunctional, it could be a symptom of infection. Other causes of abnormal uterine bleeding include hormonal imbalance, infection in cervix and cancer of the uterus. Many women can also experience abnormal uterine bleeding during first trimester of pregnancy.
The following are considered to be abnormal or dysfunctional uterine bleeding:
A menstrual cycles occurs between 21 to 35 days, anything shorter or longer than this is abnormal
No period for 3–6 months (amenorrhea) is abnormal
Spotting or bleeding between periods
Spotting or bleeding after intercourse
Bleeding that is heavier or lasts longer than usual
Spotting or bleeding after menopause
What can cause such a situation?
Some of the common causes leading to abnormal bleeding are as follows:
Pregnancy
Cervical or uterine infections
Fibroids
Hormonal imbalances
Problems with blood clotting
Polyps
Polycystic ovarian
Cancer of the reproductive tract
How to Diagnose it?
Most women tend to ignore abnormal bleeding, taking it as something to do with age or hormones. A detailed physical examination and history is done to understand menstrual cycle patterns and family history. In addition, the following would be used.
Ultrasound: The pelvic organs are examined through sound waves to locate the problem area
Hysteroscopy: Through a thin device that is inserted into the vagina, the doctor takes a look at the inside of the organs and identify the cause for the bleeding
Endometrial biopsy: The uterine lining tissue is removed and examined under microscope to look for tissue changes that could be causing the bleeding
How Best to Treat It?
This would depend on the reason for the abnormal bleeding. However, in most cases, combinations of the following are useful in treatment.
Hormone replacement can be done depending on the age and gynecological history, the type and the dose of the hormone would be decided upon. These could be in the form of tablets, vaginal creams, injections, or through an intrauterine device
Non-steroidal anti-inflammatory drugs (NSAIDs) like ibuprofen are useful in reducing bleeding and controlling cramps during excessive menstrual bleeding.
Antibiotics may be useful if there is infection of the pelvic organs.
Polyps, cysts, cancers, and other growths can be removed via hysteroscopy and sent for biopsy to confirm they are not cancerous.
Endometrial ablation where the endometrial tissue is treated with heat can be used to control bleeding permanently.
Hysterectomy would be done if other forms of treatment have failed. This could depend on their gynecologic history and other considerations as she cannot get pregnant after this.
Do not ignore if you see a change in the pattern of your uterine bleeding. It definitely calls for medical attention and if identified early, can be managed in much simpler ways. If you wish to discuss any specific problem, you can consult a gynaecologist.
4117
people found this helpful
View All Feed