About
Our mission is to blend state-of-the-art medical technology & research with a dedication to patient welfare & healing to provide you with the best possible health care.
...more
Our mission is to blend state-of-the-art medical technology & research with a dedication to patient welfare & healing to provide you with the best possible health care.
More about Pooja Clinic
Pooja Clinic is known for housing experienced Ayurvedas. Dr. Pooja Roy, a well-reputed Ayurveda, practices in Delhi. Visit this medical health centre for Ayurvedas recommended by 42 patients.
Timings
Location
A-46, Marble Market, Mangolpur Kalan-Mangolpuri, Punjab road, Near Avantika market
New Delhi
Delhi,
NCT of Delhi
-
110085

Get Directions
Photos (10)








View All Photos
Videos (1)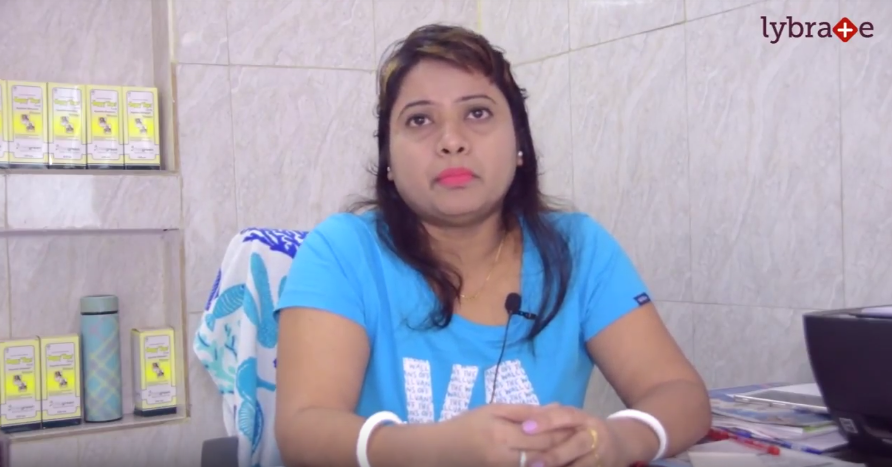 A hemorrhoid is a cluster of swollen and inflamed veins in the lowest most part of the rectum.The only symptom may be bleeding after a bowel movement, or blood in the stool. However, when the hemorrhoid protrudes it can collect mucus and microscopic amounts of stool that can cause external itching, pain and discomfort.
read more

BAMS
Ayurveda
Book appointment and get ₹125 LybrateCash (Lybrate Wallet) after your visit
Services
Submit Feedback
Submit a review for Pooja Clinic
Your feedback matters!
Write a Review
Patient Review Highlights
"Practical"
1 review
"Very helpful"
1 review
Feed
Shared 1 week ago • Featured Tip
Pilonidal Sinus/ Cyst is characterized by:
Small nodular swelling in the lower spinal region with occasional discharges that may stain undergarments. Sometimes mild pain may also be noticed.
It is usually seen in adults of college/ school going age & with hairy skin.
Pilonidal Sinus/ Cyst seldom heal with medicinal treatment. Any medication whether allopathic, Ayurvedic or homeopathic may show some temporary relief but do not eradicate the problem. In most of the patients having pilonidal sinus/ cyst, surgeons usually recommend surgical procedures like Z-plasty etc. Even after surgery the chances of recurrences are always there. Post operative pain, hospitalization and chances of recurrence are the factors which suggest that surgery is not the appropriate method of treating pilonidal sinus/ cyst.
TREATMENT OF CHOICE (AYURVEDA) -
In Ayurveda, a parasurgical treatment known as Ksharsutra therapy is an effective treatment for pilonidal sinus/ cyst. Treatment method includes proper identification of sinus tract wrt. to its depth, direction and branching pattern. This could be achieved via sinogram or skilled probing. Once the sinus tract has been properly identified, a super specialized medicated thread i.e. Graded ksharsutra™ is placed in the tract. The medicine from the medicated thread is gradually released which leads to debridement of the sinus tract which means unhealthy tissue, pus, hairs are expelled out from the tract. The proper and complete debridement of the tract induces healing of the sinus which subsequently heals. The medicine coated thread remains effective for 7-10 days after which it has to be replaced by a new thread.
Usually, in a sinus of approx. 5 cm length, 6-8 sittings of medicated thread replacement are required at a weekly interval. Ksharsutra therapy being a non surgical opd procedure doesn't involve any hospitalization or bed rest and patients can resume their routine work immediately after treatment. Graded ksharsutra™ treatment is the treatment of choice for Pilonidal Sinus as chances of recurrence are seldom seen. The facility of Graded ksharasutra™ is available only at Sushruta Anorectal Institute.
Pilonidal Sinus/ Cyst Treatment FAQs
Question 1 - What is Pilonidal Sinus/ Cyst Disease?
Answer - Pilonidal Sinus disease is seen as a small nodular swelling in the lower spinal region with occasional discharges of pus & blood. It is most commonly found in people with hairy skin. Some times mild pain may also be noticed. The main problem is that it keeps on developing again and again after short period of remission. As the problem aggravates, the size of the swelling & pus discharges also increase. It is usually not noticeable in the beginning till it keeps recurring again and again. It is advisable not to get it operated as the chances of recurrence after surgery are pretty high, where as in Ayurveda with the help of Graded ksharsutra™, this problem can be completely cured without surgery. *(There is no guarantee of specific results and the results can vary.)
Question 2 - What are the Causes of Pilonidal Sinus Disease?
Answer -Pilonidal sinus is also known as the jeep riders back problem. The problem was first recorded on a large scale during world war II in the soldiers who rode jeeps and motorbikes on a frequent basis. Though, the reason behind the occurrence of the issue is really not known it is believed that in growing hairs and hairs penetrating the skin are main cause. The problem is more common in people who have hairy skin. Home remedies for Pilonidal Sinus? Answer - Pilonidal Sinus is an infective condition usually seen in hairy skin individuals. As such there is no home remedy for Pilonidal Sinus. So instead of wasting time in searching for home remedies; you should plan for complete treatment i.e. Ksharsutra Treatment for Pilonidal Sinus as soon as possible.
Question 3 - What are the ways of identifying a Pilonidal Sinus and Recognizing Signs of Infection?
Answer -The main problem with identifying Pilonidal Sinus Infection is; it cannot be done till it grows to a certain extent. At first, it appears like a normal boil on the skin. When it does not go away with time; pus starts discharging out of it. We have demarcated a few of the signs that may help you in detecting the problem.
Sensation of pain while sitting or standing in the low back region.
The cyst appears swollen
Pus and blood mixed watery discharge from the cyst
eddened skin near the cyst
Cyst forming again and again
4793
people found this helpful
Shared 2 weeks ago • Featured Tip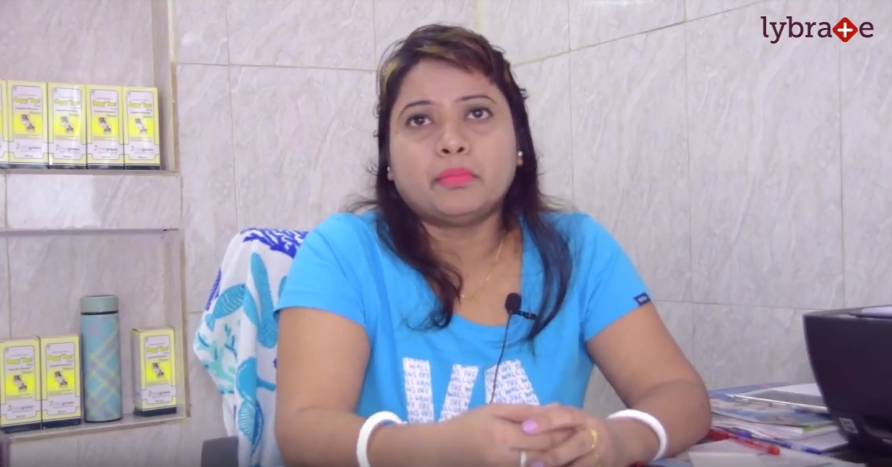 A hemorrhoid is a cluster of swollen and inflamed veins in the lowest most part of the rectum.The only symptom may be bleeding after a bowel movement, or blood in the stool. However, when the hemorrhoid protrudes it can collect mucus and microscopic amounts of stool that can cause external itching, pain and discomfort.
4252
people found this helpful
Shared 1 month ago • Featured Tip
Piles, fistula and fissures are the most common problems affecting the rectum and the anus. Both the rectum as well as the anus has a very rich vascular supply. There could be swelling of these blood vessels or tearing which can lead to the above conditions. Read on to know additional details about each of these conditions.
Piles: In simple words, swollen blood vessels of the anal region are called piles. It can be internal or external, depending on how far it is from the anal canal. If it is located farther inside the anal canal, it is called internal piles.
Causes:
Chronic constipation, where the person has to strain to pass stools
Smoking and genetics can also lead to piles.
Symptoms: Starts off as painless bleeding, which happens in drops after bowel movement; the swelling happens much later. They can continue to grow and develop blood clots.
In the early stages, once identified, simple topical medications for symptom relief are sufficient.
Diet should be rich in fiber, with fruits and vegetables
Increased water consumption
Surgery if the disease has reached the stage of blood clots
Prevention is advised if there is a family history by consuming a fiber-rich diet and maintaining hydration
Fistula: When an infected anal gland bursts into the anal canal, it constantly discharges pus into the anal canal and becomes a fistula. Hygienic toilet habits can help in preventing fistulas.
Symptoms:
A constant wet feeling in the anal area, due to pus discharge.
This would be intermittent, and there would be periods with no discharge.
There could be a foul smell due to pus discharge.
Diagnosis and Treatment:
Identifying the exact location is important as surgery may be required.
An ultrasound scan or an MRI is usually done.
Newer techniques like Video Assisted Anal Fistula Treatment (VAAFT) are used. This locates the piles accurately and uses electric current to seal it with staples and surgical glue.
Conventional surgery is also used for economic or accessibility reasons.
Fissures: These cracks anywhere in the length of the anal canal are extremely common.
Symptoms
Very painful and the person may not want to go to the toilet
Rarely bleeding is also seen, maybe in very small amounts
Treatment:
Over 90% of the fissures do not require surgery
Switching to a high-fiber diet and improving hydration will help in managing these symptoms.
Topical relief can be provided by medications.
When they are recurrent, a procedure known as lateral sphincterotomy is done. This is an outpatient procedure and provides immediate relief.
Though one condition can lead to another, in most people, there is a strong genetic component, and working towards prevention is highly recommended.
4538
people found this helpful
Shared 1 month ago • Featured Tip
Piles or haemorrhoids is a condition in which the rectal veins become inflamed, thus causing bleeding and swelling. Hemorrhoids are clumps or cushions of tissue which get aggregated around the anal canal and are full of blood vessels, muscles and elastic fibres. Piles can be of various sizes and are found inside the anus or around the anal region. However, piles found inside the anal canal are way more common than the external ones.
In most cases, this condition can be treated by taking required medicines along with following a high-fibre diet. However, in some cases, the piles might be severe and need to be removed surgically. The common symptoms of piles are blood discharge while eliminating faeces and abnormal enlargements around the anal region. Piles might also be characterised by excessive itching of the anal region and pain during defecating.
In Ayurvedic terms, piles are called ArshaShoola which translates to extremely painful conditions akin to the piercing of needles. This condition can be gotten rid of by availing of various Ayurvedic remedies.
Surgical treatment of piles is not necessary; rather it has been observed that recurrence of the condition is experienced by people who usually undertake surgery. Treatment of piles using Ayurveda usually includes dietary and lifestyle changes; making most of the remedies easily implementable. Listed below are some Ayurvedic remedies:
Herbs: Herbs used for ayurvedic treatment of piles include Haritaki and jimikand.
Diet: Permanent moderation of diet is needed for the treatment of piles. Some dietary changes include:

Starchy foods such as yellow pumpkin and potato should be avoided and replaced with fibrous foods.
Inclusion of mango and sesame seeds adds bulk to the diet and helps in preventing constipation.
Natural food softeners such as 'jambul', 'amalaki', dried figs and papaya are also recommended.

Lifestyle Changes: Some of the basic lifestyle changes include:

Regular cleansing of the colon.
Regular exercise is mandatory.
A normal and healthy sex life should be followed. Aggravation of symptoms of piles is caused due to abnormal or excess sex.
Avoiding sitting for long periods.
Consume enough water in a day (about 2-3 liters).
Ayurvedic Agni karma For Treating Piles-
In Sanskrit, the word 'Agni' refers to 'Fire'. Agni karma is an ayurvedic therapy, which involves the use of agni or fire. It is also called cauterization. Agni karma is popularly called Dahan Karma. Agni karma is used in the treatment of many diseases of different type. It is a good method for the treatment of bleeding piles.
In this process, any ailing surface of the body or a tissue, such as haemorrhoids, is destroyed and burnt by using a heated instrument using electric current and by freezing. An acidic agent for cutting like kshar karma is also used in the process of agni karma for the treatment of bleeding piles.
The different types of agni karma include:
uchchh dagdha /scarce agni karma
Durdaghda/ inappropriate burning surgery
Aati dagdha /powerful or excess cauterization
Samyak dagdha / appropriate agni karma
Infra red Coagulation Therapy
Infra red coagulation therapy or infra red photo coagulation is a medical process which is used to treat bleeding piles or haemorrhoids, and can only cure internal haemorrhoids.
During the process, a device is utilized, which produces a beam of intense, powerful infrared light. The heat released by the infrared light causes scar tissue and blood supply to the haemorrhoids to be cut off. This results in the death of haemorrhoid or piles, and a scar forms on the anal canal wall. The surrounding veins are held together by the scar tissue which avoids them bulging into the anal canal.
Agni karma, the Ayurvedic treatment, is considered to an effective medical treatment procedure of infra red coagulation therapy. This is because:
Agni karma is a much more natural method of treatment for bleeding piles, and no unnatural substance like infra red light beam is used.
Agni karma provides treatment without failure, and success is guaranteed.
Besides, guggulu kshar sutra therapy is also one of the best therapies - No side effects & no chances of recurrence, no hospital stay, no pain, join duty immediately.
4129
people found this helpful
Asked for Male, 32 years old from Noida
It may be due to piles, in this condition it doesn't bleeds regularly, it may be due to constipation or sometimes due to eating spicy. Do some changes in food habit like intake more liquids, have fibrous food. And if symptoms persists contact me or any proctologist.
1
person found this helpful
For piles best remedy is kshara Sutra you can opt for that procedure. We are doing the same procedure for our patients and the results are very good.
1
person found this helpful
Asked for male, 33 years old from Bangalore
After kshara Sutra treatment proper dressing should be done regularly otherwise the fistula will reoccur so take care and apply medicines and do proper dressing. And visit your doctor regularly as recommended by your doctor.
1
person found this helpful
Asked for Female, 19 years
In fistula there is an opening from where there will be puss discharge, this condition is curable by kshara Sutra better than surgery. For more information contact me personally, we will try to sort out your fathers problem.
View All Feed
Near By Clinics