About
About Us Fortis Escorts Heart Institute (FEHI), Delhi, a pioneer and centre of excellence in cardiac care, is recognised for its path-breaking work and service to the numerous heart pa...
...more
About Us Fortis Escorts Heart Institute (FEHI), Delhi, a pioneer and centre of excellence in cardiac care, is recognised for its path-breaking work and service to the numerous heart patients, who have benefitted from treatment, at its facility. Armed with clinical expertise and cutting-edge medical technology, the hospital has set enviable benchmarks in Cardiac Bypass Surgery, Minimally Invasive Surgery, Interventional Cardiology, Non-invasive Cardiology, Paediatric Cardiology and Paediatric Cardiac Surgery. Till date, FEHI has successfully completed over 173,000 Coronary Angiographies, 53,000 PTCAs, 80,000 CABGs, 22,70,000 consultations, 3,16,000 admissions, 50,000 thallium scan tests, 18,020 congenital surgeries, in addition to several life-saving procedures. The hospital also performed India's first Trans Catheter Aortic Valve Implantation (TAVI) and Bioresorable Vascular Scaffold (BVS); Asia Pacific's first Directional Atherectomy, Angioscopy, Drug Eluting Stenting, etc. Over the years, FEHI has cloned a Heart Care Network of 19 hospitals and Heart Command Centres in India and abroad. It has also launched the revolutionary e-ICU programme, enabling remote and timely access to critical care. Fortis Escorts Heart Institute has won numerous awards and accolades, the most recent among them being the 'Best Private Cardiac Hospital in India' by The Week magazine, 2014, 'Best Comprehensive Cardiac Care Service provider in India' by Frost & Sullivan, 2014, 'Best Cardiology Hospital' at the ICICI Lombard & CNBC TV18 India Healthcare Awards for 2012 and 2013, among others. Fortis Escorts Heart Institute (FEHI), Okhla Road, New Delhi, is a 310 bed, JCI certified and NABH accredited cardiology care hospital. We commenced operations way back in 1988 and since then our specialised medical programmes provide clinical excellence integrated with cutting-edge technologies and innovations to offer world-class treatment. Our approach, based on patient centricity, state-of-the-art emergency response, integrity, teamwork, ownership and innovation, combines compassionate patient care with clinical excellence, to achieve a single-minded objective—'Saving and Enriching lives'. Today, the hospital is recognised world over as a Centre of Excellence in Cardiology and our doctors have also been recognised by the Government of India, having received four Padma Shri & Padma Bhushan awards. The hospital is backed by the most advanced laboratories performing complete range of investigative tests in the field of nuclear medicine, radiology, biochemistry, haematology, transfusion medicine and microbiology. Journey towards Quality Awards/Accreditations - JCI Accreditation Hospital since 2010 & Re-accreditation in Oct 2013 - NABH Accreditation for Hospital in 2008 & Re-accreditation in May 2014 - NABH Accreditation for Blood Bank 2009 & Re-accreditation for Blood Bank in 2015 - NABL for Laboratory Services 2013 Hospital Capacity: - 310 Beds (159 critical care beds) - 9 state of the art Operation Theatres - 5 Cath labs - 3 Heart Command Centers - 2 Heart Stations
Timings
Location
Okhla Road, Opp Holy Family Hospital
Okhla
New Delhi,
Delhi
-
110025

Get Directions
Photos (10)










View All Photos
Videos (8)
View All Videos
Amenities
Pharmacy
Parking
Credit Card
Online Appointments
Diagnostic Lab Service
Reception
Cafeteria
Waiting Lounge
Ac Rooms
Travel Desk
Radiology
Ambulance
Emergency Service
Specialities
Cardiology
Aims to provide effective diagnosis and treatment related to cardiac and circulatory problems
General Surgery
Offers extensive care to patients suffering from abdomen related medical issues

Diabetology
Neurology
Offers specialized healthcare to patients suffering from disorders of the nervous system
Neurosurgery
Aims to deliver cumulative healthcare for disorders related to the brain and spinal cord
Gastroenterology
Offers qualitative care to patients suffering from stomach and intestine problems
Orthopaedics
Concentrates on efficient treatment of injuries and problems of the musculoskeletal system
Gynaecology
A branch of medicine reserved especially for treating female conditions of the reproductive system
Ear-Nose-Throat (ENT)
Aims to offer special care to patients with conditions related to the ear, nose and throat
Dentistry
Offers excellent dental care to patients with various oral and tooth conditions
Dermatology
Aims to deliver the highest quality of care to patients with skin disorders
Psychiatry
Offers specific care to patients with any kind of mental illness or behavioural disorders
Oncology
Offers high quality care to patients with tumours, especially those that are cancerous

Pain Management
Concerns itself with the effective diagnosis and management of various kinds of pains
Nephrology
Deals with the diagnosis and treatment of conditions affecting the kidneys
Internal Medicine
Deals with the careful understanding and treatment of adult diseases
Urology
Offers cumulative treatment of problems of the Urinary tract and male reproductive organs
Psychology
Deals with management of emotional and behavioural problems
Health Packages
35 Days validity
•
Medicines included
₹2200
35 Days validity
•
Medicines included
₹2200
Network Hospital
Patient Review Highlights
"Prompt"
1 review
"Practical"
1 review
"knowledgeable"
2 reviews
"Very helpful"
1 review
"Caring"
1 review
Reviews
Neeraj Chandel
Nov 10, 2015
thanks for helping me . it was nice consulting with you
Shivali Singh
Feb 26, 2015
Hello, i got to meet Dr. Vishal Chhabra in the year 2007... i ws under severe depression / mental illness and got treated by him in gtb hospital, shahdra... he rathr than jst being a doctr ,becam more of a frend cum doctr for me.. he ws th only one wd whom i used to share all my thogts n feelings... n by his endeviours i cud come out of tht illnes very easily... tody m living a vry happy n healthy life... hv many timz recommnded his name to many in need... wish all d luv n luck to Sir Vishal Chhabra.. will alws b greatful to u for wt u dd for me... u gave me a new life... regrds shivali singh
Jagesh
Mar 3, 2017
My father was suffering from some mental illness for which we were looking for a psychatrist. I saw Dr Vishal Chhabra clinic's advertisement in newspaper and that is how we referred him. My father is so much benefitted with his electroconvulsive therapy (ECT), that he is perfectly fine now. Even in case of emergency, the staff is always willing to help. Whatever tests he prescribed, were very correct and gave us an exact idea about my father's condition. Fortis Flt. Lt. Rajan Dhall Hospital - Vasant Kunj has all the latest technology in place to handle severe cases.
Abhiraj
Aug 15, 2017
A friend of mine referred to Vishal Chhabra. Thanks to the expert care and guidance, I feel much better than before. In order to diagnose my problem completely he asked me a number of questions. I must say the hygiene was maintained very nicely in the Fortis Hospital. Over the period of time the obsessive compulsive disorder treatment has helped me a lot. he is not just friendly, but also is very motivating.
Aneri
Jul 3, 2017
The mood disorder was increasing day by day. Thanks to the expert care and guidance, I feel much better than before. Dr Vishal handIed my case with ease and I owe him a big thank. He is not just friendly, but also is very motivating. I must say the hygiene was maintained very nicely in the Fortis Hospital - Vasant Kunj.
Nitin
Feb 16, 2015
dr. vishal is a caring and patient doctor , he listens to the problems at length and then comes up with ways to tackle them........ he's not in the habit of prescribing meds just for the sake of it!! i feel a lot better about my bipolar sincce i started my treatment with him........
Chitrakshi
Apr 13, 2017
I visited dr Vishal Chabbra at Chabbra Psychiatry Centre located in Rohini, New Delhi. He diagnosed me with some emotional issues and gave me medication for it considering the abnormal behavior treatment aspect. The treatment has helped me a lot at gaining back my confidence.
Fanibhushan
Jul 31, 2017
One of my neighbour's recommended Dr Vishal as I was suffering from Mood disorder. On the very first day he identified my problem. He gave me number of sessions and after each session I am feeling even better. I owe him a big thank for the treatment he provided.
Anish
May 12, 2017
Dr Vishal Chhabra is a great doctor and was quite cooperative while I was explaining my problem regarding Abnormal Behavior and gave me suitable motivational talks, medications, and therapies at his clinic Chhabra Psychiatry Centre located at New Delhi.
Shaiwal Sanjit
Feb 16, 2015
I underwent treatment from Dr.Vishal Chhabra from 2007 to2012 and found him to be extremely warm, sympathetic and efficient. I would not hesitate to recommend him to anybody in need of a good psychiatrist.
Sandhya
Feb 23, 2015
Besides being good at his profession........he maintains a degree of concern,humanity,kindness and empathy for the patients.A true "healer" of minds.Keep up the good work sir.God Bless.
User
Feb 9, 2015
If the world had more people like u it would be a better place. Saying thank you will never repay ur kindness. BEST DOCTER EVER. Lots of regards fr u SIR Neha n Sumit Hooda
Aseem Seth
Feb 8, 2015
Thoughtful, sensitive, compassionate - He has the gift of experience tempered with kindness. A good doctor, and an even better human being.
Amit Jain
May 31, 2015
It was a great experience with Dr Vishal. He is calm, gives full time and in no hurry to move on to next appointment. Very good doctor
Teena
Feb 13, 2015
One of the doctors Who is not only best at his work , but he is an amzing soul...., so he heals his patient with love.
Anant
Mar 22, 2015
Dr vishal is a very great doctor. If I am alive in this world then just because of the two doctors Dr Vishal Dr Neha
Gaurav
Dec 7, 2017
Excellent experience. Dotor was very clear about the cause of knee problem and line of treatment to be taken
Gaurav
Apr 15, 2018
excellent doctor. know the job very well. gets to the route cause of problem and gives effective treatment.
Rahul Choudhry
Jul 11, 2017
Dr. Himanshu Gupta provides answers that are very helpful. ..sir operation period sep oct 2002 & 2008
Yb Mathur
Oct 7, 2018
Extremely gratifying. Dr Atul is not only a good doctor, he is also a wonderful human being
Sahil
Feb 14, 2018
Dr. Himashu gupta Ji very kind and best doctor and good and deep knowledge of his work
Shamima Akther
Aug 7, 2018
He is excellent and Alhamdulillah he found out that I am safe and completely okay.
Feed
Shared 1 month ago • Featured Tip

Fellow Adult Knee Reconstruction and Sports Injuries, Fellowship in Interventional Pain Practice, MS - Orthopaedics, MBBS
Exercise is one of the best stress-busters for those who believe in it. Sweating it out in any form brings out renewed energy, both physically and mentally. Similarly, running unleashes vast amounts of energy and is one of the most vigorous workouts. Of late, running is a fad, and there are more and more people vying for the half and full marathons.
The following are some pointers for runners. Whether you are just beginning to or are planning for a marathon, read on to know what to do before actually running.
Hydration: Before getting into a running mode, take a minute to think if you have had enough water for the day. The amount of water consumed should be dependent on a number of factors including:

Weather/climatic factors including temperature, humidity etc.

Distance and speed of running

Body temperature

Toilet trips should be done during the day

Consumption of alcohol or caffeine – these will leave you dehydrated

Amount of water in the last 2 hours

Level of thirst

Drink water about 30 minutes before you begin to run, but not to the point that you feel water splashing in the belly and have to stop at the restroom every half an hour.

Food: While it is not advisable to run on an empty stomach, it is not required to eat a full meal before running. Make it easy for the stomach by eating something light like a banana or oats. These are easily digestible and do not tire you out.

Shoes: The most important of all, ensure you are wearing running shoes which are lightweight. Ideally, the right shoes should not cause pain in the shin or the knees and can stand the long runs. Bad shoes can cause severe damage, therefore, it is always wise to invest in a good pair of running shoes.

Work towards a target: Running without having a target is not of much use. Your target could be in the distance covered, time you ran, calories burned, or matching your personal best timing. Whatever you choose, with each run, keeping the route, time, and distance in mind, set a target. Track your run against that target. This can help establish personal best times and help improve performance with other runners too. It also helps get a feeling of accomplishment and a purpose.

Music: This just peps up your run and often adds to the spring in your foot. A nice lively song can increase the heart rate and prepare you for a longer run. Warming up to a good music also elevates mood and energy levels. Any runner would agree that he enjoys a good music during the run.
3040
people found this helpful
Shared 1 month ago • Featured Tip
When a person is not able to identify a solution to a problem (professional or personal), the often heard suggestion is to get the advice of a counselor. What the counselor does is to give an objective view of the problem and see how they can be addressed. When any of us go through a difficult phase, it is difficult to disentangle ourselves from the problem, and see what can be done differently to manage it. Whether it is vocational or sexual, premarital or marital, it is a bit difficult as we are part of the problem. For a counselor, they can take an objective view as they are not as entangled in it. They can see clearly what the issue is and find a solution. Also, given their training and experience in handling different issues, they would have suggestions that will just do the trick.
Vocational counseling: Also called career counseling, this has gained significant importance recently. It helps identify if a person is good to be an entrepreneur or a marketing professional. With so much focus on people's career and it involving such a large part of a person's life, it is essential to understand how to approach a vocation and how to get the best out of it. This involves assessing the individual completely in terms of his skills, abilities, aptitude, interests and guiding on what could be a good career option for him. Detailed discussions along with questionnaires and tools will help identify the right career for a person, where he/she can shine. Supporting training and coaching are also provided.

Sexual counseling: People with complicated sexual issues are on the rise. Premarital counseling helps in aligning the couple as to what to expect from each other. Though it may sound a bit odd, it helps a lot of problems after marriage, and brings the couple together. Both know what to expect from each other and so the number of issues in post marriage are reduced. It also paves the way for a happier marriage, according to research.
For people who have sexual issues in post marriage, counseling again is a good solution. The couple is completely a part of the issue and often would not be able to find a solution, which could sometimes be to speak frank and open-mindedly . The counseling session provides this forum, and most issues like performance anxiety, sexual expectation mismatch, premature ejaculation and family planning that can be discussed here. While sex is often ignored as it is a discrete issue, discussing about it helps iron out a lot of issues and even improves the overall quality of the relationship, and makes way for a happy, married life.
4180
people found this helpful
Shared 1 month ago • Featured Tip
Happiness and sadness are part and parcel of life. Some things make us smile while others make us cry. While life is full of mixed emotions, being persistently sad could be a sign of depression. It is a clinical condition that needs treatment just like a fever or any other sickness.
Depression is a common mental ailment that can affect children and adults of both sexes. This is characterized by a feeling of sadness, worthless and helplessness that lasts for more than 2 weeks. Other symptoms of depression include:
Loss of interest in events and activities
Social withdrawal
Outbursts of irritation and frustration over small matters
Sleep disturbances
Tiredness
Unexplained weight gain or weight loss
Shorter attention span
Unexplained headaches or backaches
Though the exact cause of depression is still unknown, there are many factors that could trigger depression:
Fluctuating hormones: This is a very common cause of depression. This may occur during pregnancy or after delivery.
Thyroid problems and menopause: People with thyroid issues and women going through menopause often face the problem of depression. In some cases, a change in how neurotransmitters behave inside the brain could cause depression.
Genetics: It has been observed that 40% of depression cases have a genetic link. People with close relatives who suffer from depression may also suffer from the same condition.
Traumatic events: People who have a traumatic past such as a history of physical or sexual abuse, the death of a loved one or a difficult relationship could also trigger depression.
Alcohol and substance abuse: Excessive drinking and other substance abuse have been closely linked to depression.
Other factors: Depression can begin at any age and men are at a higher risk of suffering from this condition as compared to women. This may be because women often seek help in the early stages of depression.
People with low self-esteem and a pessimistic outlook on life have a high risk of being depressed. Treatment for cancer, heart disease and other such chronic illnesses as well as certain types of medication could also contribute to depression.
Symptoms of depression vary from one patient to another. Hence, they can be difficult to diagnose in the early stages. Treatment typically includes medication, counselling, group therapy and a change in lifestyle habits. For example, it is imperative for depression patients to step outside their comfort zone and interact with others. For this, they may consider joining a hobby class. Regular exercise is also important as it increases production of serotonin and gives the person an opportunity to get out of the house. When it comes to depression, remember, it is very important for the patient to be supported by family and friends.
4267
people found this helpful
Shared 2 months ago • Featured Tip

Fellow Adult Knee Reconstruction and Sports Injuries, Fellowship in Interventional Pain Practice, MS - Orthopaedics, MBBS
There are many structures in the lumbar spine that can cause pain. Any kind of trouble to the nerves and veins that goes through the spine, joint issues, the disks themselves, the bones and the muscles - would all be able to act as a cause behind the pain.
Numerous lumbar spine conditions are interrelated. For instance, an unstable joint can lead to disk degeneration, which can put weight on the nerve roots and cause the disk to collapse at times. The following are the main reasons behind the lumbar disk pain:
Problems in the muscles: The biggest reason behind lumbar disk pain is muscle strain or other muscle issues. Strain because of truly difficult work, twisting, or different activities that can put pressure on your spine like heavy lifting, cause the disk to rupture or slip at times.
Disk degeneration: Intervertebral disks are pads that are spongy and act as shock absorbers. This can cause pain in your disk. This condition can be referred to with many names, however, is famously known as degenerative disk disease.
Lumbar Disk Herniation: Herniated disks are most common reasons behind the lumbar disk pain. A herniated disk may be caused all of a sudden because of damage to the spine or truly difficult work or happen gradually as a form of general wear and tear in the spine. Leg pain (sciatica) is the most widely recognized symptom of a herniated disk.
Sacroiliac Joint Dysfunction: The sacroiliac joint, which attaches to the base of the lumbar spine and the tip of the tailbone, can cause lumbar disk pain or even sciatic pain if there is any kind of fracture in the joint that allows for movement or rather, limits any particular movement.
Spondylolisthesis: Spondylolisthesis happens when one vertebra slips behind the other or underneath it. The slip most normally happens in the lower lumbar vertebrae (e.g. L4 –L5 or L5 – S1). In case that the slipped vertebra presses the nerve root at that point, it can bring about shooting leg pain and gradually foot pain as well.
There are certain ways in which this problem can be treated to a certain extent. These methods are as follows:
Common medications: Muscle relaxants. This solution works as an anti-depressant of the nervous system and expands as well as relaxes the tense muscles, easing pain from muscle stiffness or fits
Back supports: A few patients find that a back support can be used to bring comfort and gradually diminish the pain. There is some proof that using a brace every day, can speed up the healing process and lessen the pain. A back support may likewise be useful after back surgery.
Back Braces: Epidural steroid infusion. This infusion includes a steroid inserted specifically into the external piece of the dural sac, which surrounds the spinal chord. An x-ray, called fluoroscopy, is utilized to control the needle in the right area. The objective of the infusion is to soothe the pain by decreasing irritation around a compressed nerve root.
2402
people found this helpful
Shared 2 months ago • Featured Tip
ADHD, CDD, short-term memory loss, forgetfulness, insomnia and so many more terminologies we would have come across very often. They all seem to have evolved from a common origin and that is concentration issues. Have you pondered on these questions!! Why can't it be easy to concentrate? Why can't it be easy to remember everything? If yes, then read on to know more.
Concentrate! Focus! Pay attention! These are not just words but one huge and complicated process in itself. Many children and as well as adults often develop this issue wherein they find extremely difficult to concentrate.
Science behind concentration issues: When an individual performs a single task; for example reading a book, the image of what he is seeing hits the retina. From the retina, the nerve fibres carry the image to the brain which stimulates the brain cells to fire an action potential. The signal from here moves to the thalamus and proceeds to the visual cortex. This signal activates locus coeruleus which is a brain stimulant. It targets the particular area of the brain becoming the deciding factor as to how one responds to a stimulus, which in this case is an image. When there is deregulation of the locus coeruleus, it is then that a person develops disorders like ADHA, anxiety, depression, insomnia and others.
Factors influencing concentration:
Concentration is a skill that requires you to prioritize your senses while doing any work. It is an ability to block out distractions.
Dedication to the task
Interest in the task
One's ability to complete the task
Physical and emotional state
Conducive environment with few distractions.
Attention deficit hyperactivity disorder (ADHD) and concentration deficit disorder (CDD)
Attention deficit hyperactivity disorder (ADHD) and concentration deficit disorder (CDD) are the two predominant concentration issues. The first one is more common among the children while the latter is observed in mostly the adults. Any individual with ADHD or CDD can show abnormalities in their behavior and social life.
ADHD individuals tend to be forgetful and face problems sticking to one task and may even display excessive fidgeting. CDD individuals tend to be lethargic, move slowly and have trouble in staying alert. Adults may become socially withdrawn and exhibit slow information processing.
Solutions for concentration issues:
Concentration issues require a lot of time to be overcome. You can try to figure out what causes the distractions and avoid them as much as possible by refocusing your mind only on what you are doing. You can give yourself timers which comprise of "distraction time" and "focus time". This strategy helps if one's mind is actively processing other things. You may also create subtasks by listing the things you need to do and then ruling out one by one once you accomplish them. Always breathe better and try for long inhalation and exhalation. This helps to bring down your anxiety levels which hinder the concentration.
Though the above-mentioned strategies are just to help you improve your concentration they are not the ultimate cure for any of the issues. Every individual is unique and sometimes accepting oneself can solve many complications as it reduces the need for unnecessary thinking. Always bear positive thoughts in your mind as it will act as a driving source.
5462
people found this helpful
Shared 2 months ago • Featured Tip

Fellow Adult Knee Reconstruction and Sports Injuries, Fellowship in Interventional Pain Practice, MS - Orthopaedics, MBBS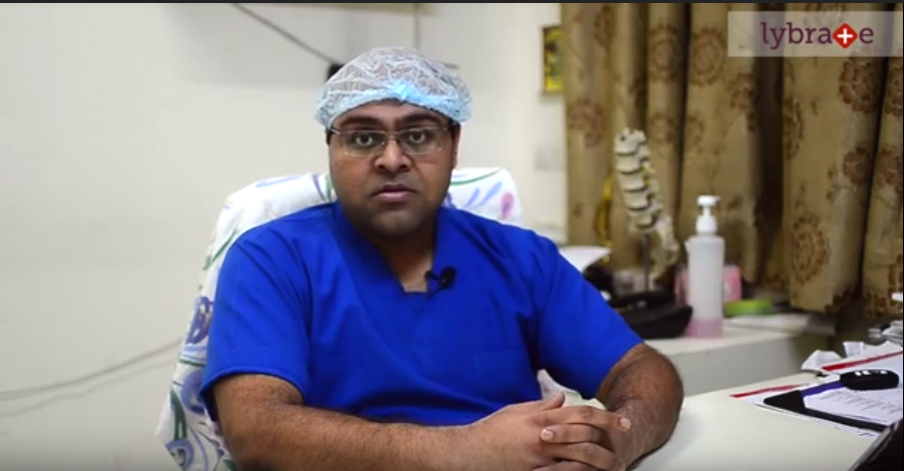 Some of the most common spine conditions are - Spinal arthritis or osteoarthritis,Herniated disk, Osteoporosis, Sacroiliac joint dysfunction and so on.
2547
people found this helpful
Shared 3 months ago • Featured Tip

Fellow Adult Knee Reconstruction and Sports Injuries, Fellowship in Interventional Pain Practice, MS - Orthopaedics, MBBS
Slip disk is a condition of the spinal column which consists of a stack of vertebras from the cervical, thoracic and the lumbar spine.The bones of the spine are cushioned by disks that are present to absorb shocks. Trauma to the spine may cause the disk to bulge or be ruptured. This may lead to pain in the neck and the back.
Causes of slip disk
Slip disk is caused when the jelly like substance present in the disks bulges out. The damaged disk thus puts pressure on the adjacent nerve causing excruciating pain. The various causes of a slipped disk are:
1. Incorrect form during exercise
If you are into weight lifting, it is important that you use proper form during exercising. Moves like barbell squat and deadlifts can put pressure on the spine and lead to disk problems, if not done correctly. Make sure you work on your core strength and keep your lower back straight while exercising.
2. Smoking
Smoking causes the disks to lose their flexibility and thus, increases the risk of slipped disk.
3. Ageing
Ageing decreases the content of water in the spine, thus leading to inflexibility.
Symptoms
The symptoms of slip disk are:
Pain on one side of the body that tends to aggravate over time
Activities such as sitting and coughing may lead to pressure on the spine causing pain
Your range of motion on certain movements may be restricted
Pain in the neck while moving it
Numbness in the shoulder and the neck region
You may experience tingling sensations in the genitals, hips and the legs
You may have muscles spasms which lead to sudden contraction of the muscles
It may also lead to partial paralysis of the lower body
Prevention
If you are overweight, try to reduce weight and then focus on maintaining healthy weight levels
Maintain proper posture while sitting or standing
Exercise on a regular basis to build strength and keep your joints healthy
Don't remain in seated position for an extended period of time. Take small breaks in between to stretch
In case you have a concern or query you can always consult an expert & get answers to your questions!
2799
people found this helpful
Shared 7 months ago • Featured Tip
Panic attacks can debilitate a person greatly. The panic or anxiety attacks can be extremely powerful and intense, can vary depending on the severity of the attack. Such people lose self-composure. In extreme cases, they cut themselves off from the outside world and recoil into their safe zone (Agoraphobia).
Panic attacks, should, by no means, be confused with depression. These attacks can be essentially divided into three phases; the start phase, it then reaches the pinnacle or the zenith, before sliding down (fades away). The duration of a panic attack can vary from long to very long periods. The whole experience can leave a person depressed, traumatized and drained out (physically and emotionally). A timely medical assistance can prove to be extremely fruitful.
Panic attacks- its causative, signs and symptoms
A panic attack, can, indeed, come out of the blue (unexpectedly). Extreme emotional turmoil or anxiety can trigger such an attack. An over-excited nervous system might turn out to be the wrecker in chief, throwing life in jeopardy. A person might be unprepared to deal with such a situation. Though extremely difficult, the best thing would be to try and relax. The attack is just an extreme state of mind, an abstract feeling that can never come true. It will pass off soon. Panicking will only pile onto your agony. Identifying the associated symptoms can prove to be effective.
Some of the important symptoms associated with pain attacks include:
A feeling of breathlessness, suffocation and dizziness.
The palms appear to be sweaty.
A person may complain of uneasiness or chest pain.
Increased palpitations are quite common during panic attacks.
A person might experience severe chills or heat flushes.
Twitching and trembling of the muscles are often observed during the attacks.
An intense fear of death or going insane grips the person completely.
Hands, legs, arms begin to tingle.
During anxiety attacks, a person loses the reasoning ability.
Few short-term behavioural therapies can be of great help. Meditation, yoga and certain breathing practices can effectively ward off physical and mental fatigue. CBT or Cognitive Behavioural Therapy is a popular technique used to deal with panic attacks. This technique primarily emphasizes on the present conditions and factors resulting in panic and ways to minimize or completely eliminate the attacks.
Treatment-
Treatment can help reduce the intensity and frequency of your panic attacks and improve your function in daily life. The main treatment options are
One or both types of treatment can be recommended, depending on the severity of your panic disorder, your history, and whether you have access to therapists who have special training in panic disorders.
Medications can help reduce symptoms associated with panic attacks as well as depression if that's an issue for you. Various types of medication have been shown to be effective in managing symptoms of panic attacks, including:
Selective serotonin reuptake inhibitors (SSRIs).
Serotonin and norepinephrine reuptake inhibitors (SNRIs).
In case you have a concern or query you can always consult an expert & get answers to your questions!
5313
people found this helpful
Shared 8 months ago • Featured Tip

Fellow Adult Knee Reconstruction and Sports Injuries, Fellowship in Interventional Pain Practice, MS - Orthopaedics, MBBS
You are likely to be aware that Slipped disc is a scenario where the disc, meant to cushion adjoining vertebras, slips from its original position and bulges out to press a nerve root resulting in pain. It can happen due to an injury or weakness. The condition is also known as Prolapsed or Herniated disc. Read on to know more about this condition.
Symptoms
All slipped discs don't cause symptoms. Many individuals did not know they have slipped a disc until they met their physician. That is a reason why proper diagnosis is required before initiating any curative method, as it's related to the spine. Lower back pain may result from accidental injuries such as a sprain or strain. There are no other serious reasons to cause Slipped disc.
Risk Factors
Factors that increase the risk of a slipped disc are:
Professions involving the lifting of heavy item frequently
Professions involving continuously sitting for a long time like driving
Sportspersons involved in weightlifting or similar activities.
Obese Patients
Aging
Diagnosis
The first step of diagnosis involves enquiring about the complete medical history and physical exam to check nerve function and muscle strength. For this purpose, leg- raising test is conducted wherein you may be asked to raise the leg to observe the pain sensation. Your doctor would also check for an increase in pain while applying pressure on a nerve, sometimes with the help of a specialized tool. Other diagnostic tools that may be utilized are:
Nerve conduction test
Magnetic resonance imaging (MRI) scan
Computerized tomography (CT) scan &
X-rays
Treatment
Nonsurgical treatments are the preferred course of action. You will be prescribed pain relievers, which helps in reducing the pain associated with a herniated disk. Also, the use of heat or cold, compressing methods, which have been found to cure similar cases are advised. It is also recommended to avoid bed rest, as it prevents any chances of putting the disc back in normal position.
Chiropractors are also one of the preferred choices of consults because exercises and physical therapy, with gentle stretching provide relief from pressure on the nerve root. These are some essentials to be performed one by one or together in combination for bringing the spinal column back to its normal shape. This is what physicians do with a more accuracy to treat patients suffering from the slipped disc without surgery.
But it is essential to follow your physician instructions and go about the therapy thoroughly else the condition can worsen and surgical reinstallation of the spine would be the only course of action. Ultimately, the bottom line is not to be anxious about the protruded disc and to keep going about your normal tasks as usual under the supervision of your physician to get cured.
In today's day in between surgical n conservative measures there is another treatment modality Called Interventional Pain n spine treatment n this has excellent potential for chronic non healing discogenic back pains or leg pains. In case you have a concern or query you can always consult an expert & get answers to your questions!
2775
people found this helpful
View All Feed