What Is Depression?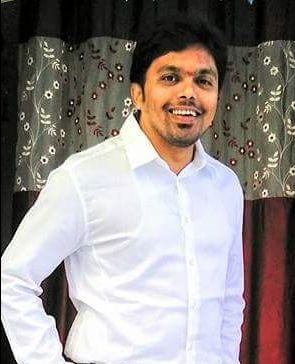 Written and reviewed by
Dr.Sathish Erra
91%

(21083ratings)
BHMS, Diploma in Dermatology
Sexologist, Hyderabad
•
14years experience
What is Depression?
While we all feel sad, moody or low from time to time, some people experience these feelings intensely, for long periods of time (weeks, months or even years) and sometimes without any apparent reason. Depression is more than just a low mood – it's a serious condition that affects your physical and mental health.
Types:
-Unipolar and bipolar depression:
If the predominant feature is a depressed mood, it is called unipolar depression. However, if it is characterized by both manic and depressive episodes separated by periods of normal mood, it is referred to as bipolar disorder (previously called manic depression).
Unipolar depression can involve anxiety and other symptoms - but no manic episodes. However, research shows that for around 40 percent of the time, individuals with bipolar disorder are depressed, making the two conditions difficult to distinguish.
-Major depressive disorder with psychotic features:
This condition is characterized by depression accompanied by psychosis. Psychosis can involve delusions - false beliefs and detachment from reality, or hallucinations - sensing things that do not exist.
-Postpartum depression:
Women often experience "baby blues" with a newborn, but postpartum depression - also known as postnatal depression - is more severe.
-Major depressive disorder with seasonal pattern:
Previously called seasonal affective disorder (SAD), this condition is related to the reduced daylight of winter - the depression occurs during this season but lifts for the rest of the year and in response to light therapy.
Causes:
The causes of depression are not fully understood and may not be down to a single source. Depression is likely to be due to a complex combination of factors that include:
-depressed woman
-Depression has a wide range of causes and potential treatments.
-genetics
-biological - changes in neurotransmitter levels
-environmental
-psychological and social (psychosocial)
Some people are at higher risk of depression than others; risk factors include:
-Life events: These include bereavement, divorce, work issues, relationships with friends and family, financial problems, medical concerns, or acute stress.
-Personality: Those with less successful coping strategies, or previous life trauma are more suceptible.
-Genetic factors: Having a first-degree relativeswith depression increases the risk.
-Childhood trauma.
-Some prescription drugs: These include corticosteroids, some beta-blockers, interferon, and other prescription drugs.
-Abuse of recreational drugs: Abuse of alcohol, amphetamines, and other drugs are strongly linked to depression.
-A past head injury.
-Having had one episode of major depression: This increases the risk of a subsequent one.
-Chronic pain syndromes: These and other chronic conditions, such as diabetes, chronic obstructive pulmonary disease, and cardiovascular disease make depression more likely.
Symptoms:
-Depressed mood
-reduced interest or pleasure in activities previously enjoyed, loss of sexual desire
-unintentional weight loss (without dieting) or low appetite
-insomnia (difficulty sleeping) or hypersomnia (excessive sleeping)
-psychomotor agitation, for example, restlessness, pacing up and down
-delayed psychomotor skills, for example, slowed movement and speech
-fatigue or loss of energy
-feelings of worthlessness or guilt
-impaired ability to think, concentrate, or make decisions
-recurrent thoughts of death or suicide, or attempt at suicide
Diagnosis:
We've become accustomed to doctors using specialized blood tests or other extensive laboratory tests to help them make a conclusive diagnosis. However, most laboratory tests are not very helpful when it comes to diagnosing depression. In fact, talking with the patient may be the most important diagnostic tool the doctor has. The recommendation is that doctors routinely screen all individuals for depression. This screening might occur during a visit for a chronic illness, at an annual wellness visit, or during a pregnancy or postpartum visit.
Role of Homeopathy in Depression:
Homeopathy is a natural and non-toxic remedy for several diseases. The major advantage of homeopathy over other medication is that it does not cause any adverse side effect. It is safe and can be used at all ages without worrying about any detrimental consequence. Homeopathy is known to be very effective in treating depression. Homeopathy medicines are prescribed after a thorough study of the symptoms. Homeopathy first treats the symptoms and then provides relief; for example, the constant mental exhaustion or some unexplained physical pain. It then works on the cause of the disease. In this case, the medicines will affect and treat the hormonal disorders or neurological disorders. Following this, homeopathy medicines will try to prevent the onset of depression in future. If you wish to discuss about any specific problem, you can consult a homeopath.
Diet and non diet food:
1. Dark Leafy Greens: A Nutrient-Dense Inflammation Fighter
If you were to choose the healthiest food of all, the most nutrient-dense item available to us to eat, it would be dark, leafy greens, no contest. Spinach. Kale. Swiss chard. Greens are the first of the G-BOMBS (greens, beans, onions, mushrooms, berries, seeds) that Joel Fuhrman, MD, describes in his book The End of Dieting — the foods with the most powerful immune-boosting and anticancer effects.
2. Walnuts: Rich in Mood-Boosting Omega-3 Fatty Acids
Walnuts are one of the richest plant sources of omega-3 fatty acids, and numerous studies have demonstrated how omega-3 fatty acids support brain function and reduce depression symptoms. A study published in the British Journal of Psychiatry is especially interesting. The lead authors ask the question, Why is the vast part biological research — from genetics to psychopharmacology — concentrated on neurotransmitters, when the mammalian brain is approximately 80 percent fat (lipids), and there is a growing body of research demonstrating the critical role of lipids in brain functioning? What's more, the shift in the Western diet away from these necessary omega-3 fatty acids over the last century parallels the large rise in psychiatric disorders in that time.
3. Avocado: Its Oleic Acid Gives You Brainpower
I eat a whole one every day in my salad for lunch. Avocados are power foods because, again, they contain healthy fat that your brain needs in order to run smoothly. Three-fourths of the calories of an avocado are from fat, mostly monounsaturated fat, in the form of oleic acid. An average avocado also contains 4 grams of protein, higher than other fruits, and is filled with vitamin K, different kinds of vitamin B (B9, B6, and B5), vitamin C, and vitamin E12. Finally, they are low in sugar and high in dietary fiber, containing about 11 grams each.
4. Berries: Full of Cell-Repairing Antioxidants
Blueberries, raspberries, strawberries, and blackberries are some of the highest antioxidant foods available to us. I try to have a variety for breakfast in the morning. In a study published in the Journal of Nutritional and Environmental Medicine, patients were treated for two years with antioxidants or placebos. After two years those who were treated with antioxidants had a significantly lower depression score. Antioxidants are like DNA repairmen. They go around fixing your cells and preventing them from getting cancer and other illnesses.
5. Mushrooms: Helpful Tools to Lower Blood Sugar
Here are two good reasons why mushrooms are good for your mental health. First, their chemical properties oppose insulin, which helps lower blood sugar levels, evening out your mood. They also are like a probiotic in that they promote healthy gut bacteria. And since the nerve cells in our gut manufacture 80 to 90 percent of our body's serotonin — the critical neurotransmitter that keeps us sane — we can't afford to not pay attention to our intestinal health.
6. Onions: Layered With Cancer-Fighting Allium
You won't find this item on most lists of mood foods. However, it's included in Dr. Fuhrman's G-BOMBS because onions and all allium vegetables (garlic, leeks, chives, shallots, and spring onions) have been associated with a decreased risk of several cancers.
"Eating onions and garlic frequently is associated with a reduced risk of cancers of the digestive tract," explains Fuhrman. "These vegetables also contain high concentrations of anti-inflammatory flavonoid antioxidants that contribute to their anticancer properties." Again, if you consider the relationship between your digestive tract and your brain, it is understandable why a food that can prevent cancers of the gut would also benefit your mood.
7. Tomatoes: Packed With Depression Fighters
I try to eat at least six baby tomatoes in my salad each day for lunch because tomatoes contain lots of folic acid and alpha-lipoic acid, both of which are good for fighting depression. According to research published in the Journal of Psychiatry and Neuroscience, many studies show an elevated incidence of folate deficiency in patients with depression. In most of the studies, about one-third of depression patients were deficient in folate.
Folic acid can prevent an excess of homocysteine — which restricts the production of important neurotransmitters like serotonin, dopamine, and norepinephrine — from forming in the body. Alpha-lipoic acid keeps coming up as I read more about nutrition and the brain, so I have begun to take it as a supplement, as well. It helps the body convert glucose into energy, and therefore stabilizes mood.
8. Beans: Satisfyingly High in Mood-Stabilizing Fiber
"Beans, beans, good for the heart. The more you eat, the more you ... smile." They make the G-BOMB list because they can act as anti-diabetes and weight-loss foods. They are good for my mood because my body (and every body) digests them slowly, which stabilizes blood sugar levels. Any food that assists me in evening out my blood sugar levels is my friend. They are the one starch that I allow myself, so on top of a salad, they help mitigate my craving for bread and other processed grains.
9. Seeds: Small but Mighty Sources of Omega-3s
When I'm close to reaching for potato chips or any kind of comfort food, I allow myself a few handfuls of sunflower seeds or any other kind of seed I can find in our kitchen. Seeds are the last food on Fuhrman's G-BOMBS list.
Flaxseeds, hemp seeds, and chia seeds are especially good for your mood because they are rich in omega-3 fatty acids. Fuhrman writes, "Not only do seeds add their own spectrum of unique disease-fighting substances to the dietary landscape, but the fat in seeds increases the absorption of protective nutrients in vegetables eaten at the same meal."

10. Apples: Ripe With Antioxidants and Fiber
An apple a day could — if eaten with the rest of these foods — keep the psychiatrist away, at least for stretches of time. Like berries, apples are high in antioxidants, which can help to prevent and repair oxidation damage and inflammation on the cellular level. They are also full of soluble fiber, which balances blood sugar swings. A snack I have grown to love is almond butter on apple slices. I get my omega-3 fatty acid along with some fiber.
In case you have a concern or query you can always
consult a specialist
& get answers to your questions!
1
person found this helpful