About
We will always attempt to answer your questions thoroughly, so that you never have to worry needlessly, and we will explain complicated things clearly and simply.
...more
We will always attempt to answer your questions thoroughly, so that you never have to worry needlessly, and we will explain complicated things clearly and simply.
More about Weight Loss & Management Clinic
Weight Loss & Management Clinic is known for housing experienced Dietitian/Nutritionists. Dt. Ms. Archana Desai, a well-reputed Dietitian/Nutritionist, practices in Mumbai. Visit this medical health centre for Dietitian/Nutritionists recommended by 69 patients.
Timings
Location
Ground Floor, G-1, Prakash Building, Landmark : Near Darshan Tailor, 60 Feet Road
Ghatkopar East
Mumbai,
Maharashtra
-
400077

Get Directions
Photos (10)








View All Photos
Videos (1)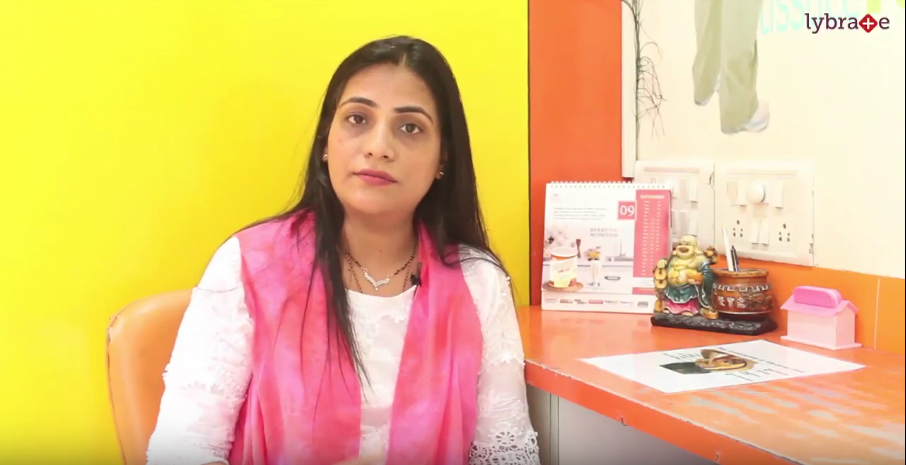 Our body has different types of fat and some are more dangerous than others. Subcutaneous fat is that soft, squishy fat you see and can feel when you poke a finger in your belly. Visceral fat is a specific type of dangerous belly fat found deep below the skin's surface, often surrounding the organs.
read more
Doctor in Weight Loss & Management Clinic

BSc - Dietitics / Nutrition, P.G.In Dietitics
Dietitian/Nutritionist
Book appointment and get ₹125 LybrateCash (Lybrate Wallet) after your visit
Health Packages
Services
Submit Feedback
Submit a review for Weight Loss & Management Clinic
Your feedback matters!
Write a Review
Patient Review Highlights
"knowledgeable"
1 review
"Very helpful"
1 review
"Caring"
1 review
Feed
Shared 2 weeks ago • Featured Tip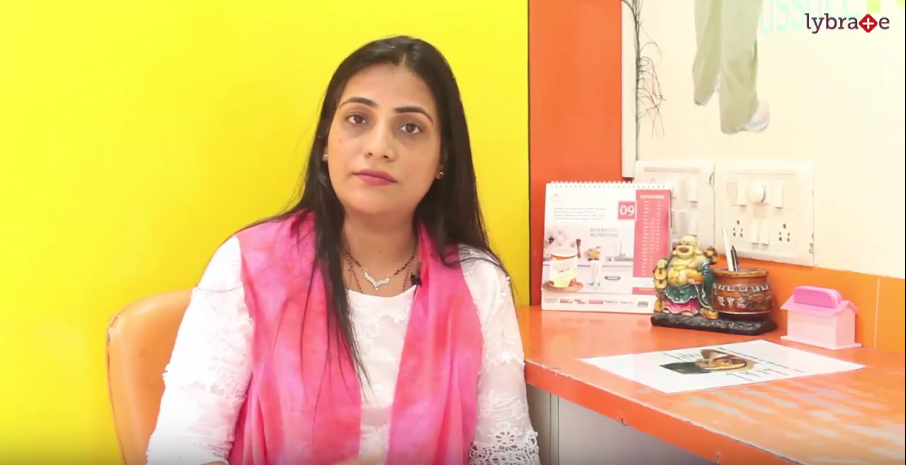 Our body has different types of fat and some are more dangerous than others. Subcutaneous fat is that soft, squishy fat you see and can feel when you poke a finger in your belly. Visceral fat is a specific type of dangerous belly fat found deep below the skin's surface, often surrounding the organs.
4539
people found this helpful
Shared 1 month ago • Featured Tip
A rising number of teenage girls in the country are getting affected with Poly Cystic Ovarian Disease or PCOD. Though an advanced menarche has become very rampant these days, there are many young women who are suffering from a delay in menarche which in turn is leading to PCOD as opined by gynaecologists. Obesity and sedentary lifestyle among young people have caused a rapid doubling of PCOD cases in the past five to eight years.
Occurrence and Symptoms:
Gynaecologists report that they get at least 15 fresh instances of PCOD cases, and a considerable number of teenagers aged 16-17 are not getting their menarche. Such patients are recommended to take a strictly balanced diet which will help them to lose weight. Initially, their mothers think that they would experience their menarche in proper time, but some girls are diagnosed with PCOD when taken to a family gynaecologist. Even worse, they could never imagine that their obesity can pave the way for such a grave health issue. PCOD can cause numerous other problems like delayed and irregular menses, rapid weight gain and tremendous difficulty in losing weight, developing acne and blocked skin pores.
Furthermore, it leads to thinning of hair and excessive growth of hair on chest, back and face. Infertility, continual miscarriage, high blood pressure and high blood sugar are also common with PCOD.
Help yourself with the right diet:
There is no proven evidence regarding the cause of PCOD though gynaecologists are of the opinion that some females possess a predisposition to this disease, and it may run hereditarily in the family. You can alleviate your PCOD symptoms to a considerable extent by regulating your diet properly.
Have loads of fruits and green leafy vegetables and try to abstain from dairy products as many experts believe that dairy products are a direct cause of an increase in insulin levels, which can aggravate skin troubles along with other PCOD symptoms. Avoiding red meat and eating lean meat instead will help the condition and reduce the chances of infertility. It is always recommended to avoid hydrogenated and saturated fats, which are normally found in animal and dairy-based food. Try to put a stop to cheese, cottage cheese, clarified butter, pork, lamb, beef, etc. and certain baked products like cookies, cakes and fudges as they will trigger a rise in your blood sugar and cholesterol levels.
The following dietary tips can be helpful with the condition:
High levels of the insulin hormone causes PCOS symptoms like high blood sugar, increased hair growth, weight gain etc. So, refined foods rich in fat and carbohydrates should be consumed in small amounts.
Whole foods in their natural, uncooked form should be consumed fruits, vegetables, nuts, beans etc. These are low glycemic foods that reduce the glucose circulation by insulin.
Intake of salt should be very limited. You should not consume more than 3 grams a day.
Green vegetables have antioxidants. These are good for women with PCOS because they have a high amount of oxidative stress.
Your daily diet should contain at least 30 grams of fiber to improve the digestion process and remove toxins.
Milk and dairy products are best avoided because milk helps to increase the level of testosterone (male hormone) in the body.
Soy products should also be avoided, especially if you are trying to conceive, because they interfere with the ovulation cycle.
Processed fat is harmful but essential fatty acids found in avocado, fish, olive oil and nuts are important for the body.
High levels of male hormones also cause high cholesterol. So foods which have high saturated fats like butter, cream, coconut oil and fatty meat should not be included in the regular diet of women with PCOS.
Protein-rich foods like lean meat, fish, legumes, whole grains are beneficial as protein can stabilize blood sugar. These foods also keep you feeling full and prevent over-eating.
PCOD is such a condition which you can never afford to overlook. If you had been facing any of the common symptoms, then it is probably time to pay a visit to a responsive gynaecologist.
4419
people found this helpful
Asked for Male, 37 years old from Ahmednagar
Exercise and high fibre diet is the best way to reduce belly fat. You can try 1 tsp apple cider vinegar in a glass of water before lunch n dinner.
1
person found this helpful
Shared 3 months ago • Featured Tip
Simple sugar, which is also known as monosaccharide, is the basic unit of carbohydrates. The simplest forms of sugar are usually colourless and crystalline and exist in forms of glucose, fructose and galactose. Simple sugar is deemed to be a major concern by almost all health nutritionists.
Here are five reasons why you should avoid them:
Sugar is the biggest cause of obesity: Sugar, present in all kinds of junk food, is considered to be the biggest cause of obesity as fructose easily converts into fat inside your body. Consuming too much sugar can put excessive pressure on your liver as it is responsible for converting fructose into fat. Large amounts of sugar are directly converted into fat, thus, putting you at a very high risk of becoming obese.
Increases risks of contracting heart diseases: Consuming too much sugar throughout the day causes a hike in your insulin levels which can further affect your nervous system. An excess of sugar in your bloodstream also causes your blood pressure to rise which makes you more likely to get a heart stroke. Thus, to avoid cardiac problems at a young age, you must cut down your sugar intake.
Weakens immune system: Sugar is a major reason for inflammation which affects the central immune system adversely. With an excess intake of sugar, the body becomes less effective in dealing with infection and common cold because phagocytes (white blood cells) cannot do their job properly of engulfing dangerous bacteria. Thus, you should aim at boosting your immune system by cutting down on sugar completely.
Sugar can make you age faster: The sugar content in your body creates molecules known as AGEs (Advanced glycation end products) which attack the fibres in elastin and collagen (the building blocks of the cells on your skin). A study also proved that consuming too much sugar can result in acne as the collagen in your skin weakens. Thus, to maintain youthful looking skin for longer, you should remove sugar from your diet completely.
Sugar can be addictive: Most people who consume too much sugar get addicted to it. According to a study, the addiction to sugar is very similar to addiction to tobacco and drugs. You might start craving for sugar and depending on it to change your mood more often than required.
6173
people found this helpful
Asked for male, 56 years old from Delhi
Yes ,naturally you increase your metabolism which wl help you to maintain d lost weight as well as you wl not deposit fats. To increase metabolism eat t a regular intervals of 2-3 hrs ,hv more of proteins but in a balanced form.
1
person found this helpful
Asked for Female, 20 years
Along with cumin seeds start methi seeds n flax seeds also in the morning, that wl boost your metabolism n help you in weight reduction. But need to follow a 6-8 small n frequent meal pattern, under a proper guidance of a qualified dietician.
3
people found this helpful
Shared 4 months ago • Featured Tip
Cranberries are the most useful fruit for you, if you suffer from repeated UTIs, stomach ulcers and GI distress, have a problem with your heart or liver, have been diagnosed with cancer, have gum disease or bad skin. The list can go on and on to prove cranberries are indeed nature's wonder fruits.
Let's see what these berries contain. A cup of cranberries contains the following:
Calories - 46
Manganese - 18 %
Vitamin C - 18 %
Vitamin E
Fibre
Copper
Glycemic index – Low
Cranberries have thousands of benefits for our health. It's not just we who are saying this, but it is a scientific fact.

What makes cranberries so awesome?
Fights UTI: Cranberries are strongly acidic and they contain a chemical compound that gives them their bacteria fighting punch. This compound is called proanthocyanidins (PACs). It helps prevent UTIs as the special structure of PACs acts as a barrier to bacteria, which latch on the walls of your urinary bladder, causing UTIs.
Prevents stomach cancer: The PAC prevents bacteria, which cause stomach cancer called helicobacter pylori to latch on to the walls of your stomach and large intestine.
Protects your heart: Cranberries contain Anthocyanin. This phytonutrient gives cranberries their amazing red colour and is linked to their unique antioxidant and anti-inflammatory properties, which protect your cardio-vascular system and liver. To reap the complete benefits of all five cranberry phytonutrients, it's best to consume the whole berry rather than have it in the form of an extract or juice.
Contains anti-cancer properties: Cranberries possess solid cancer-preventive benefits. They can prevent cancers of the breast, colon, lung, and prostate. None of the cancer-related benefits of cranberries should be surprising, since cranberry is loaded with antioxidant and anti-inflammatory phytonutrients like anthocyanins which provide antioxidant, anti-inflammatory, and anti-cancer properties. Antioxidants are essential for improving health by helping combat the free radicals that can damage cellular structures as well as DNA, thereby preventing cancers.
Oral health: Apart from boosting immunity, making our skin lush and youthful, cranberries can also prevent periodontal disease.
Good for diabetic: Since, cranberries are a low GI fruit, diabetics can have them too and benefit from their health benefits.
Good for your heart: The fruit has also been proven to lower LDL and raise HDL or good cholesterol, as well as help in recovery from stroke.
Promotes weight loss: The fruit is loaded with fibre, which keeps you full for a longer time and aids in weight loss. Because of high antioxidant and anti-inflammatory content, cranberries help improve memory.
This food is no less than a superfood, sent straight from heaven for our well-being. In case you have a concern or query you can always consult an expert & get answers to your questions!
5921
people found this helpful
Shared 4 months ago • Featured Tip
How can you eat healthy? This is a question that plagues many of us. The quest for a youthful looking body that is also slim and well-toned is something that we all strive for. On the other side of the spectrum, we also have people who are concerned about too much of weight loss, fatigue and general weakness. So what all can you do to ensure that you indulge in healthy eating for a healthy body and mind? Try these ten tips.
Eating the Right Carbohydrates: Choose the right carbs that will help you pile up on energy with the right kind of food. Sugar and flour can cause an overload of carbs in your digestive system, while oats, cereals and complex carbs like whole grains are high in fibre.
Lean Protein: Avoid red meat and make a beeline for fish and other lean protein that will give you omega three fatty acids in the process as well. This includes fish and chicken.
Good Fats: There are four major types of dietary fat found in food from plants and animals - Good Fats(monounsaturated and polyunsaturated fats including omega-3s), Bad Fats(trans fats), and Saturated Fats. Good fats can improve blood cholesterol levels, lower your risk of heart disease, and benefit insulin levels and blood sugar. Omega-3 fats are particularly beneficial for your brain and mood. The best sources are fish, nuts, and seeds.
Superfoods: Berries and all their variants have come to be known as super foods. These are rich in anti-oxidants which can encourage better brain health. This includes blueberries, cranberries and even salmon and seaweed, used in Oriental cooking.
Salt Intake: Limit your salt intake but do not cut it out entirely. Ensure that you take NO MORE THAN A TEASPOON OF SALT A DAY. Try to avoid packaged food as it is high in salt content.
Water: Stock up on water so that you get plenty of hydration and avoid needless snacking. Avoid sugary drinks and too much of caffeine.
Count the calories you need: Do not simply needlessly cut down on calories, but rather calculate the number of calories you need to function on a normal basis. Then, build a diet chart around this and avoid empty calories like excessive sugary food.
Breakfast: This is the most important meal of the day which also fuels you into action and can potentially stop you from snacking and overeating.
Slow: Eat slowly and have small and frequently meals for healthy eating.
Try these healthy eating tips to change your mind set towards food and nutrition. In case you have a concern or query you can always consult an expert & get answers to your questions!
4789
people found this helpful
Shared 5 months ago • Featured Tip
To slow down your metabolic rate and put on weight quickly, you can make sure that breakfast, lunch and dinner are huge and well spaced out.
2
people found this helpful
View All Feed
Near By Clinics