About
We are dedicated to providing you with the personalized, quality health care that you deserve.
...more
We are dedicated to providing you with the personalized, quality health care that you deserve.
More about Global Homoeopathy & Esthetiques Clinic
Global Homoeopathy & Esthetiques Clinic is known for housing experienced Homeopaths. Dr. Prabha Acharya, a well-reputed Homeopath, practices in Mumbai. Visit this medical health centre for Homeopaths recommended by 73 patients.
Timings
Location
103, Gokul Regency, Above Cafe Coffee Day, Greater Bank, Opp. Vikas Sales J B Nagar, Andheri East
Andheri East
Mumbai,
Maharashtra
-
400059

Get Directions
Photos (6)





View All Photos
Videos (2)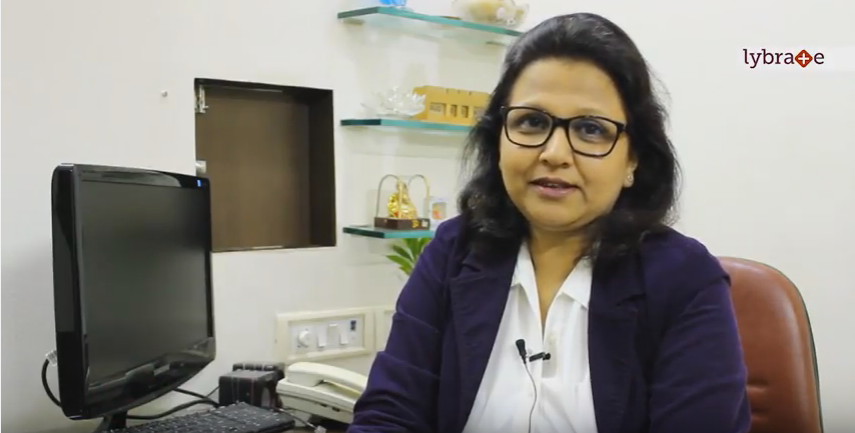 Lifestyle changes along with homeopathy to help you treat diabetes
I am Dr. Prabha Acharya from Global Homeopathy practicing from last twenty-five years, Majorally dealing with hormonal disturbances and to talk to you about role of homeopathy in diabetes a patient came to me saying, doctor, I have been diagnosed with diabetes though it doesn't run in my family and jokingly live life actually no one runs in your family then life is not over. With diabetes it's but the beginning of discipline and who shall outlive others and make the excellent state of health.
At global homeopathy diabetes is treated holistically prevention and treatment includes healthy diet physical exercise and maintenance of health body weight along with heavy mind. At global homeopathy we help in to attain it for a detailed case taking homeopathy. Prescription along with cause dietary modifications and weight management by our in-house dietitian was a long play. Homeopathy helps at various levels. All borderline cases are completely treated with homeopathy alone. Often patients coming to us are already on insulin or hold oral hypoglycemic drugs. ln such cases we advise to continue the conventional medications and start from Homeopathy simultaneously over miles as blood sugar levels should consistent control. We reduce the dose of insulin or oral hypoglycemic drugs in consultation with diagnotologist till they can take them of preventing and most importantly homeopathy aids in preventing complications.
Homeopathy prescription takes into account not only medical history but family history past history physical and psychological characteristics of the patient this helps to find the calls precipitating factors and healthy treat tendencies in case of diabetes. So, friends homeopathy medicines healthy diet exercise and a positive state of mind is complete cure to that you may have diabetes don't let diabetes have you.
Thank you so Friends you can contact me for further information through lybrate.com. Thank you once again.
read more
PCOS a common problem with women of present generation can be very well treated with Homeopathy
I am Dr. Prabha Acharya from Global Homeopathy practicing since last 25 years majorly dealing with hormonal disturbances, today I should talk to you about the role of Homeopathy in PCOS that is a Polycystic ovarian syndrome.
A patient named Dipa came to me in a very very frustrated and disturbed state of mind and said "doctor I am gaining weight for no reason see my skin, I just don't want to look in the mirror" to which I said "Dipa this is not your story alone, many females are suffering from PCOS but you need not worry because Homeopathy has a complete cure to it."
In today's fast paced life adds stress at different levels which are the major causes of PCOS. Be it broken relationship or anger or disappointment or career problems or financial responsibilities all at times add to anxiety, due to this there has been a rise in the number of cases of PCOS.In the past 5 years, hormonal imbalance is triggered by stress which causes irregular menses, acne, pigmentation around mouth and underarms, excess of facial hair growth and undue hair loss, even causing obesity and infertility at times. I know the above symptoms look scary but trust me there are a cure and a complete return journey.There are a number of such PCOS cases in girls and women who have not been able to conceive, I tell every mother who accompanies her daughter that don't worry you will surely get to be a good mum.
Well how do we go around it? Homeopathic medicines are prescribed after a detailed case study of mind and body, then begins the journey to cure.Our in-house dietitian helps in a proper diet program not just for weight loss but for getting your skin and hair health back too. Everyone suffering from PCOS does not suffer from all symptoms some may have a chronic acne problem, some may have only irregular periods and so on. So treatment continuous and those with irregular menses find that their periods are getting regular. Those with acne see that their breakouts are reducing and their skin is clearing off and simultaneously hair fall as well reduces.At our Centre we give complete and Holistic treatment the course may vary from 3 to 6 months depending on the individual. Case sonography will show the results.
Friends never let go of the dream of being beautiful, let's walk the journey thank you for further information you can contact me through lybrate.
read more
Doctors in Global Homoeopathy & Esthetiques Clinic

PGDM In Cosmetology, Trichology & Weight Managmen, MD, BHMS
Homeopath

MD, BHMS
Homeopath
Book appointment and get ₹125 LybrateCash (Lybrate Wallet) after your visit
₹350 online
11:00 AM - 02:00 PM
06:00 PM - 09:00 PM

B.Sc. - Home Science (Food & Nutrition)
Dietitian/Nutritionist
Health Packages
180 Days validity
•
Medicines included
₹16500
180 Days validity
•
Medicines included
₹14500
180 Days validity
•
Medicines included
₹15500
90 Days validity
•
Medicines included
₹12500
180 Days validity
•
Medicines included
₹14000
180 Days validity
•
Medicines included
₹14000
150 Days validity
•
Medicines included
₹12000
180 Days validity
•
Medicines included
₹15000
180 Days validity
•
Medicines included
₹15000
180 Days validity
•
Medicines included
₹16500
Services
Submit Feedback
Submit a review for Global Homoeopathy & Esthetiques Clinic
Your feedback matters!
Write a Review
Patient Review Highlights
"Practical"
1 review
"knowledgeable"
7 reviews
"Very helpful"
14 reviews
Reviews
Abhinav Gul;echha
Aug 20, 2016
I will say that it was the most different type of consultation I have ever undergone with a doctor in my lifetime. In the first consultation itself, Dr. Bhavesh spent a good over an hour to understand my overall background, my daily lifestyle, and a lot of other issues which did not directly relate to the issue at hand but have an important bearing on it. And this is where I believe homeopathy stands out from other treatments, whereby it does not just treat the symptom; it holistically heals a person and is free from side effects unlike other health treatments. One more thing I will say is that considering the dedicated time he spends with the patients and the benefits one derives out of it, his consultation fee is next to nothing and he should increase it!!
Akriti
Apr 22, 2017
I read about the Professor Bhavesh Acharya on one of the social media platform. He is not just friendly, but also is very motivating. Professor Bhavesh Acharya is quite knowledgeable . We believe in homeopathy so we prefer to visit him for every issue. I feel strange that I am suffering from constipation. The overall atmosphere in the Global Homoeopathy whic is in Mumbai is very soothing. I was suffering from constipation for such a long time. But he made everything good.
Charan
Apr 13, 2017
dr Professor Bhavesh Acharya of Global Homoeopathy & Esthetiques Clinic in Mumbai gave me a homeopathic treatment for my problem of allergic rhintis.The treatment has helped me greatly and now I am perfectly fine.he can handle all types of emergency cases.
Kshitika
May 2, 2017
dr Prof. Bhavesh Acharya is a very good doctor. He gave me a treatment for my problem of anorexia at his clinic Global Homoeopathy & Esthetiques Clinic in Mumbai. I am feeling much better after the treatment now. Thanks to him.
Piyali Das
Sep 19, 2016
I found the answers provided by the Dr. Professor Bhavesh Acharya to be very helpful. Thanks dctr for your advice.
Feed
Homeopathy is a branch of traditional medicine that aims to cure diseases and disorders by focusing on causal factors. Homeopathic treatment comes to your aid for all your big and small problems alike. If you are part of the league that suffers from oily skin, homeopathy will be your answer. In most cases, oily skin doesn't lead to severe health issues, but it does cause inconvenience. It makes you feel sticky and smudgy, leading to a loss of confidence.

Homeopathic cures to keep oil at bay
Natrum Mur: A good homeopath will administer this medicine only after having inquired a litany of things about your constitution. A homeopathic preparation varies from person to person depending upon the constitution of their body. If you have oily skin, you are prone to pore- clogging, acne, pimples and pockmarks. Natrum Mur efficiently deals with these problems. It helps in removing excess oil from the pores, making your skin glow at the same time. Prescription of this medicine is based on symptoms like inability to cope with difficulties, nervousness, intolerance to heat exposure, and an agitated disposition.

Psorinum: Your greasy skin often casts a shadow on your natural complexion. Oily skin makes you look exhausted at all times of the day. You can benefit from Psorinum as it deals with the overactive sebaceous glands, cleans the pores of your skin, treats pimples and also fights dark patches. People who sweat profusely and suffer from body odor problems or people susceptible to cold are usually advised to take this medicine.

Silicea and Kali Bromatum: Excess oil secretion often leads to the development of pus containing acne or pimples. These pimples, when gone, may leave permanent or long lasting marks on your face. Scars and marks further result in pigmentation. Such problems can bear a huge toll on your psychological health, leading you to be overly concerned about the way you look or losing interest in self- appearance. In this regard, Silicea and Kali Bromatum can work wonders for your oily skin and its resultant effects.

Berberis Aquifolium: No amount of make- up can mar the appeal of clear skin. If you have oily skin, you are likely to face dullness. Since dirt easily settles on a greasy skin, it can make you look darker than usual. Berberis Aquifolium is an unparalleled medication in homeopathy that treats the above conditions without any side effects.
5832
people found this helpful
Homeopathy is a method of treatment which is based on the fact that symptoms of a certain disease, if induced in small quantities, may help cure the same disease in a sick person. Cardiological disorders are complications of the heart; they can range from various disorders such as a heart attack to irregular heartbeats.
Homeopathic remedies based on naturally occurring substances are given to the affected person in diluted form. These substances induces symptoms of the disease in small quantities which triggers the body to heal.
The various homeopathic treatments for cardiological disorders are:
1.Lactrodectus
This treatment is used to treat symptoms of precordial pain in the body.
2.Aurum metallicum
Aurum metallicum is used in treating symptoms of weakness in the muscles of the heart.
3.Aconitum
This treatment is used when a person is having a heart attack.
4.Spigelia
Spigelia is used in the treatment of irregular heartbeats which may cause sharp pain in the chest.
5.Cactus grandiflorus
This treatment is used in treating angina pectoris which is characterized by symptoms of pain caused by decreased blood flow to the heart.
6.Craetaegusoxyacantha
This homeopathic treatment is used in treating coronary insufficiency in people. This disorder causes problems in heartbeats.
7.Digitalis
This homeopathic treatment is used in treating cardiac muscle failure. This disorder causes palpitation, tightness in the heart muscles and a suffocating sensation.
8.Kalmia latifolia
This treatment is effective in treating cardiac hypertrophy which causes the heart muscle to thicken, resulting in size reduction of the ventricles. This treatment is very effective in treating cardiac hypertrophy that results after rheumatism.
9.Glonoinum
This homeopathic treatment is prescribed to treat symptoms of plaque buildup in the artery and hypertension.
Lower back pain - We all get it sometimes. But there are things you can do to prevent it from happening too often or from becoming too serious.
Reasons your low back may hurt include:
Being overweight
Lifting heavy stuff
Weight gain during pregnancy
Poor posture and poor sleeping position may also contribute to low back pain
Tips to beat lower back pain:
Maintain your ideal body weight. And lose weight if overweight or obese. Obesity contributes to the development of heart disease, diabetes, high blood pressure, cancer, and low back pain.
Wear a lumbar belt.
Keep back straight and maintain a good posture while walking or standing.
Sit only for short intervals.
Ensure that your lower back is supported well with a pillow. Sit with your back straight, especially while sitting in the car.
If you are driving for a long period, try to take pit stops as often as possible. Get out of the car, stretch a bit and walk around.
Sleep well. Ensure that the mattress is firm enough to support the curvature of your spine.
Take physiotherapy treatment.
Apply ice or heat to ease back pain.
Visit the doctor, if the pain is unbearable for a longer duration.
Do not bend, jerk and lift anything.
Do not stand for long periods.
Do not wear high heeled uncomfortable shoes.
Avoid drinking alcohol and smoking.
We all know that cigarette smoking causes breathing problems and lung cancer. But did you know it also makes you more likely to have a heart attack?
Cigarette smoke contains thousands of chemicals like nicotine, carbon monoxide, tar, etc. These Chemicals in cigarette smoke cause the cells that line blood vessels to become swollen and inflamed. This can narrow the blood vessels and can lead to many cardiovascular conditions. Also, breathing other people's smoke (second-hand smoke) is harmful to smokers and non-smokers.
Smoking damages the heart and blood vessels very quickly. But the good news is that when you stop smoking, your risk for heart disease and stroke can be cut in half just one year later and continues to decline until it's as low as a nonsmoker's risk.
Tips for Healthier Heart:
Lose weight if overweight or obese.
Drink plenty of water.
Have small frequent meals and never skip any meal.
Increase the intake of fruits, vegetables and choose complex carbs like whole grains, oats, brown rice, etc over refined products.
Choose low-fat dairy products over high fat dairy products. E.g low-fat yogurt, skimmed milk, etc.
Eat heart-healthy fats like Omega-3. E.g fish, walnuts, flax seeds, etc.
Include lean protein like fish, lean chicken, legumes, nuts. Prefer baked, boiled or grilled.
Exercise regularly for atleast 30-45mins.
Don't drink alcohol.
Limit the salt intake in your diet.
Use herbs, lemon, spices instead of salt in your meal preparation.
Avoid fried, sugary and processed foods.
Avoid saturated fats like cream, butter, fatty meats, etc.
It's time to take action and fight for your health, and the health of the women you love.
18
people found this helpful
The disruption of the normal female cycles of menstruation and ovulation after the age of 45 and the loss of her ability to conceive naturally is known as menopause. The associated symptoms of menopause are heat flushes, insomnia, weight gain, depression, nausea and fatigue. While hormone replacement therapy is the most common procedure to provide relief from menopausal symptoms, natural homeopathic remedies can also be used for the same. These remedies are completely safe as opposed to hormone replacement therapy which has a number of side effects.
The following homeopathic medicines and remedies can be used to treat menopause:
1.A balanced diet which provides you with optimal nutrition can be helpful in treating menopausal symptoms. When you get enough vitamins and minerals, the physical discomfort caused by the symptoms can be reduced greatly.
2.Phosphorus can help with migraines, extreme sweating, numb hands, fast pulse, memory problems and dry and itchy skin. Foods high in phosphorus content are meat, fish, cheese, nuts and seeds of pumpkins, sunflowers etc.
3.Excessive deposition of fat can interfere with the hormonal cycles and cause imbalances in the level of estrogen and progesterone. So, regular yoga and exercise can be helpful.
4.Amylenum nitrosum can provide relief from profuse sweating, shortness of breath and palpitations.
5.Phytoestrogen or dietary estrogen is a compound found in foods such as soybeans, oats, barley, carrots, fenugreek, rice etc. Phytoestrogen can provide natural relief from menopausal symptoms.
6.Aurum metallicum is used to get the tissues and organs to function normally again and control feelings of anxiety and claustrophobia.
7.Aconitum napellus (wolf's bane) is a flowering plant and its extracts can reduce panic attacks, heat flushes, over excitability and depressive symptoms.
8.Argentum nitricum is a nitrate compound of silver which is used to control excessive bleeding in the pre-menstrual stages.
9.Belladonna (deadly nightshade) is beneficial for a large number of symptoms such as headaches, fatigue, insomnia, frequent urination, osteoporosis, abnormal weight gain and other nervous disorders.
10.Bryonia alba, a flowering plant, is used as a remedy for vaginal infections, rashes and vaginal dryness that are common during menopause.
11.Natrum muriaticum, in small amounts, helps to reduce stress. Stress can cause problems in thyroid function, cognitive functioning, digestive system functioning and it can elevate blood pressure levels rapidly.
12.Nux vomica (strychnine) is a common homeopathic medicine for nausea, vomiting and indigestion. These problems are seen frequently in menopausal women, especially after meals at night.
Homeopathy follows individualistic approach, hence, consulting a homeopathy doctor before strating any medicine is highly recommended.
For many years we've been advised to be careful with the amount of salt we add to food. Even if your blood pressure is normal, it is important to take steps to keep salt intake low.
Our body does need small amounts of salt; however the salt naturally occurring in foods is sufficient to meet needs. Eating too much salt can raise blood pressure, a leading risk factor for heart disease and stroke which are the two largest causes of dead.
Salt and your health
High salt intake impacts the body and your health in many ways and is linked to conditions other than high blood pressure such as:
Lifestyle changes can help. Reducing your salt intake is among the winning strategies for a healthier lifestyle:
Maintain the ideal body weight.
Reduce your weight if obese or overweight.
Eat a healthy diet, which includes more fruits, vegetables, lean protein, low fat dairy products, less saturated and total fat.
Exercise daily and stay active.
Sleep well.
Easiest ways to reduce the need for added salt is by using spices, dried and fresh herbs, garlic, ginger), etc. From black pepper, cinnamon, and turmeric to fresh basil, chili peppers, and lemon juice, these flavor enhancers can satisfy your taste buds with less sodium.
Eat potassium food in diet if suffering from blood pressure which will help you lower your blood pressure. Good sources: potatoes, cantaloupe, bananas, spinach, watermelon, coconut water, etc.
Avoid stress. Stress does elevate your blood pressure and for those suffering from hypertension, stress can also cause some kind of cardiovascular damage. Try yoga.
Limit the salt intake and use herbs and spices instead of salt for cooking.
Break the habit of automatically reaching for your salt shaker.
Avoid eating salty nuts, chips, waffles, papads & pickles.
Check salt content on food labels before buying any product.
Avoid eating salty, sugary, processed, fried and junk food.
Avoid drinking aerated drinks & alcohol.
Quite smoking.
Students of all age groups do undergo exam anxiety and have 'exam phobia' when it's around the corner. Some do take it easy while some cannot.
Symptoms:
Causes:
Pressure of parents on children for good grades.
Low self-esteem or confidence in a child.
Poor scores in previous exams.
Lack of revisions and preparations for the exams.
Competition from peers, etc.
Exam Phobia Management Tips:
Manage your time properly. Start planning it well before the exams begin. Don't leave revision to the last minute.
Always ask for help if there are things you don't understand, and especially if you are feeling, stressed out.
Prepare everything the night before, check that you have packed your bag with everything you will need - extra pens, water, tissues and so on. On the morning of the exam, tension can make you forget something important.
Think positive and stay focused.
Eat light meals during the exam as you should feel light and not heavy during writing for the exam. Avoid all oily and fried food. Hence avoid all junk, sugary and processed food.
Eat proper meals regularly. Do not skip any meal or breakfast during exam time. Skipping doesn't solve any problem. In fact, skipping meals is going to deprive your brain of vital nutrients. Hence, you need to take a proper intake of all required nutrients which will help you to focus well in exams.
Instead of waiting until the last minute, start studying as soon as a test is scheduled.
Take breaks while studying for 10mins every 2 hourly. This will rest your brain and you can come back to your studies refreshed and ready to continue.
Make sure you are able to shell out some time for exercise, aerobics, walking, cycling, yoga, swimming, dancing - anything to get rid of the stress in your body.
Sleep well. Sleep deprivation is another cause of anxiety. Sleep for at least 8 hourly at night. This will ensure that your brain has been properly rested and you can start studying with a fresh mind.
Tips for parents: Parents could play a vital role by showing a lot of faith and confidence in their youngsters. Supporting your child plays a major role in helping your child overcome the exam fear and never compare his achievements with others; this will hurt a child's self-esteem.
After the exam, don't worry too much about the results. Be positive and hope for the best. Remember that it is just an exam, not the end of the world. Learn from your mistakes and make sure that you don't repeat them ahead.
Just because its winter season doesn't mean that the sun isn't capable of doing any damage! As a matter of fact, the dryness in the weather only adds to the damage.
A small amount of UV rays is good for us. It creates vitamin D, which absorbs calcium. Your body needs calcium to build and maintain healthy bones. But too much sun exposure can be harmful. It can lead to early aging, eye injuries, skin cancer, etc. Well, much of the damage to our skin caused by sun exposure can be prevented.
Tips to protect your skin from sun:
Use sunscreen every day. Apply sunscreen at least 15 to 30 minutes before going outside. Also use a lip balm or lipstick that contains sunscreen with a sun protection factor (SPF) of at least 30. Remember to reapply sunscreen every two hours.
Choose a broad-spectrum sunscreen that protects against both UVA and UVB radiation. Make sure it is water resistant and has a SPF of 30 or higher. Other sunscreens may help keep you from getting sunburned, but they won't protect against skin cancer.
Be extra careful around water and sand. These surfaces reflect the damaging rays of the sun, which can increase your chance of getting a sunburn.
Limit your time in the sun between 10 a.m. and 4 p.m., when UVB rays are strongest. Practice the shadow rule: if your shadow is shorter than you, the sun's rays are at their strongest, and you should find shade. Even when you are in shade, be sure to protect your skin by using sunscreen or wearing protective clothing.
If you get sunburn on your skin, apply some aloe vera gel as it's great for soothing inflamed skin and promoting healing.
Wear a hat and sunglasses which will help you block UVA and UVB rays, and full sleeves clothes to cover skin that's exposed to the sun.
Look for an expiration date on the bottles you buy of sunscreen.
Be cautious if you are taking medications which may make you more sensitive to the sun. E.g antibiotics, anti-inflammatories, blood pressure medications, etc.
Stress is the physical or emotional response of the body to an internal or external stimulus that upsets the equilibrium of the body. The contemporary lifestyle causes a lot of stress which may have adverse impacts on your health. The stress hormones which are secreted in animals only during starvation, childbirth or torture are secreted in human beings all the time.
Natural remedies like homeopathy can be used to combat stress without harmful side effects. Since stress is responsible for several health problems and homeopathy aims at eliminating the root cause of said disorders, these remedies can cure a lot of stress-related problems too. The common homeopathic medicines used to deal with stress are:
1.Arsenicum album is beneficial for people who are anxious, fastidious, nervous or excessively critical. It is also used for patients who exhibit tendencies of paranoia, such as arriving hours early for an appointment out of an irrational fear of being late.
2.Calcarea carbonica is the appropriate remedy for work-related stress or burnout. Often, people feel an intense amount of pressure at their workplaces because they feel they are constantly being watched and evaluated, are afraid of making even minor mistakes or have strict deadlines to meet.
3.Gelsemium is an immediate solution to anxiety and apprehension caused by an upcoming event such as a performance, an interview or a test. Gelsemium can relieve symptoms like short-term paralysis, increased pulse rate, dizziness, nausea and indigestion.
4.Argenticum nitrum is useful for nervous fits and impulses caused by suggestibility and extreme mental exertion.
5.Ignatia amara is used to deal with depression caused by stress factors like humiliation, fear, guilt and loss. People who go into shock can also be treated with ignatia.
6.Kali phosphoricum can provide relief from exhaustion due to over work or prolonged illness. The patient becomes over-sensitive, anxious and feels unable to cope with stress.
7.Natrum muriaticum is the treatment for symptoms like insomnia, claustrophobia, frequent headaches and pain around the eyes. It is also used to treat stress caused by isolation and dejection.
8.Pulsatillais is the remedy for mild or violent mood swings caused by stress. The patient may alternate between over-excitement and depression within a very short period of time.
9.Sepia is the homeopathic medicine that is used to treat patients of stress who have developed cognitive defects and memory problems.

5748
people found this helpful
Regular physical activity is one of the most important things you can do for your health. Physically active people more likely to have mature brains, compared to those who are lazy. Well, Laziness is not a personality disorder. It's just a habit. Lazy thinking and lazy behavior, like any other habits, can be broken. Laziness isn't something we're born with. It's a behavior we learned along the way.
To become mentally tough, we need to overcome obstacles such as the bad habits we've learned that are keeping us from achieving our goals.
What are the health benefits of exercise?
Regular exercise and physical activity, helps you control your weight. Along with diet, exercise plays an important role in controlling your weight and preventing obesity.
Reduce your risk of heart diseases. Exercise strengthens your heart and improves your circulation. The increased blood flow raises the oxygen levels in your body. This helps lower your risk of heart diseases such as high cholesterol, coronary artery disease, and heart attack. Regular exercise can also lower your blood pressure and triglyceride levels.
Exercise helps you to lower your blood sugar level and help your insulin work better. This can cut down your risk for metabolic syndrome and type 2 diabetes. And if you already have one of those diseases, exercise can help you to manage it.
Exercise may make it easier to quit smoking by reducing your cravings and withdrawal symptoms. It can also help limit the weight you might gain when you stop smoking.
While exercising, your body releases chemicals that can improve your mood and make you feel more relaxed. This can help you deal with stress and reduce your risk of depression.
Help keep your thinking, learning, and judgment skills sharp as you age. Exercise stimulates your body to release proteins and other chemicals that improve the structure and function of your brain.
Regular exercise can help kids and teens build strong bones. Later in life, it can also slow the loss of bone density that comes with age. Doing muscle-strengthening activities can help you increase or maintain your muscle mass and strength.
Engaging in regular physical activity can increase your energy levels. This is true even in people with persistent fatigue and those suffering from serious illnesses.
Reduce your risk of some cancers, including colon, breast, uterine, and lung cancer.
Improve your sleep. Exercise can help you to fall asleep faster and stay asleep longer.
Improve your sexual health. Regular exercise may lower the risk of erectile dysfunction in men. In women, exercise may increase sexual arousal.
Increase your chances of living longer. Studies show that physical activity can reduce your risk of dying early from the leading causes of death.
Moderate exercise can provide antioxidant protection and promote blood flow, which can protect your skin and delay signs of aging, etc.
Hence, exercise offers incredible benefits that can improve nearly every aspect of your health from the inside out.
View All Feed
Near By Clinics

4.2
(

21

ratings)
Andheri East, Mumbai,
Mumbai
View Clinic