About
Our medical care facility offers treatments from the best doctors in the field of Orthopedist.Our goal is to offer our patients, and all our community the most affordable, trustworthy and...
...more
Our medical care facility offers treatments from the best doctors in the field of Orthopedist.Our goal is to offer our patients, and all our community the most affordable, trustworthy and professional service to ensure your best health.
More about Clinic Intermed
Clinic Intermed is known for housing experienced Orthopedists. Dr. Neelabh, a well-reputed Orthopedist, practices in Delhi. Visit this medical health centre for Orthopedists recommended by 85 patients.
Timings
Location
No.38/16, East Patel Nagar
Patel Nagar
Delhi,
Delhi
-
110008

Get Directions
Photos (2)


Videos (3)
Doctor in Clinic Intermed

DNB (Orthopedics), Diploma in Orthopedics, MBBS
Orthopedist
Book appointment and get ₹125 LybrateCash (Lybrate Wallet) after your visit
Services
Submit Feedback
Submit a review for Clinic Intermed
Your feedback matters!
Write a Review
Patient Review Highlights
"Well-reasoned"
1 review
"Helped me impr..."
1 review
"knowledgeable"
3 reviews
"Inspiring"
1 review
Reviews
Sudesh Khurana
May 24, 2018
Very cooperative.True about the illness.
Feed
Sometimes children suffer from conditions where their feet may not be in proper shape or size which can affect their posture. Most of the times the disorders correct themselves as they grow up but certainly there can be situations where medical attention is required. These conditions can be normal variations in the anatomy as well which don't essentially require treatment.
Some of the common orthopedic disorders found in children include:
1. Flatfeet
While most babies are born with flat feet which develop arches as they grow, in some case the arches remain underdeveloped even after they grow older. Their feet may turn inwards while they walk due to their flat nature. There is no inherent problem in this condition unless it becomes painful. Doctors may recommend special footwear with arches inserted for support to reduce the pain.
2. Toe Walking
Toe walking is not a disorder while your child is just learning to walk. Toddlers who continue to walk on their toes after the age of 3 may require medical attention. Toe walking on one leg or persistent toe walking can be due to other medical conditions like muscle weakness, cerebral palsy or autism. It is advisable to take your child to a therapist for casting the foot and ankle which can help stretch the muscles.
3. Pigeon Toes
In toeing or pigeon toeing is common among babies when they are first learning to walk. Sometimes children above 3 years walk with their toes inwards which can be due to femoral anteversion. This happens when upper part of the leg bends more than it naturally should causing inward rotation of the feet. Specially designed shoes and braces can help to correct this condition. Usually the condition corrects on its own with age and does not interfere with sport activities which involve running.
4. Knock-Knees
It is a common tendency among children aged between 3 and 6 to develop knock-knees (genu valgum), since their bodies go through natural shift in alignment. Usually treatment is not required as the legs straighten out eventually. Knock knees on one side or persistent knock knees may require medical attention. Children with this disorder may suffer from pain hence in some cases surgery is recommended after the age of 10.
4903
people found this helpful
A fracture separates a single solid object into two or more pieces due to pressure. In medical terms, a fracture refers to a broken bone due to some kind of external trauma. A crack in the bone, on the other hand, does not cause a clean break in the bone - there is only a separation or discontinuity in the bone material. A crack in the bone caused due to repeated stress is often called a 'hairline fracture'.
Here are the basic differences between a crack and a fracture in the bone and how to treat them:
1. A crack or hairline fracture is rarely caused by a single injury. It is usually the result of bone fatigue which may be caused due to repeated concentrated stress over a long period of time and thus it is also called a stress fracture. Other bone fractures are almost always the result of sudden and severe force on the bones.
2. The skeletal system constantly remodels itself. The cells called osteoblasts absorb calcium and secrete bone connective tissue. If a particular site is exposed to recurrent bouts of force (which are individually not impactful enough to cause a crack), over time the osteoblasts in that region malfunction and the crack appears. Muscular exhaustion can also cause cracks in the bones. Fractures are caused due to sudden external single force trauma to the bone. Nutritional problems like deficiencies of calcium, phosphorus and vitamin D and excessive smoking decrease the bone mineral density and increase the chances of both cracks and fractures.
3. The symptoms of a crack are swelling, tenderness and sharp pain in the injured region. The symptoms worsen over time. A fracture has similar symptoms and might also exhibit an external physical distortion and makes it impossible to move the part of the body that where the broken bone is.
4. An MRI is better for the detection of cracks or crack-prone areas because an X-ray can only detect the crack after it widens somewhat or the bone starts paining because the rays cannot pass through the tiny gap in bone material. A fracture is easily detectable by an X-ray because the rays pass right through the break.
5. Complete rest for six to eight weeks is the most effective way of healing a crack. Using a walking boot in case of cracks in the leg bones in also helpful. Healing fractures requires extensive medical intervention. Surgical techniques like bone grafting and insertion of metal plates are used to reposition the broken bone.

1
person found this helpful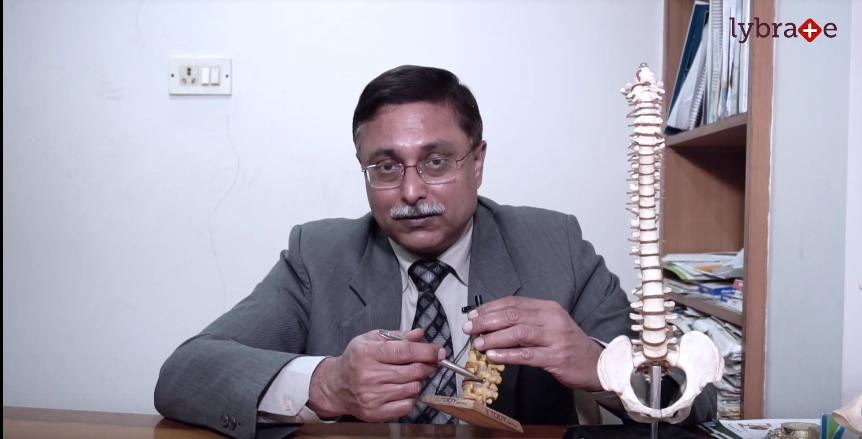 Slip disk is a condition of the spinal column which consists of a stack of vertebras from the cervical, thoracic and the lumbar spine. The bones of the spine are cushioned by disks that are present to absorb shocks. Trauma to the spine may cause the disk to bulge or be ruptured. This may lead to pain in the neck and the back.
4696
people found this helpful
Plantars Fasciitis is an orthopaedic problem that gives rise to pain in the foot and heel due to strain or pressure on the plantar fascia. This is a ligament or connective tissue which lies in a flat band, connecting your heel with the toes and effectively, providing a basis for motion of the feet in general. Inflammation, swelling and bruising of this tissue or ligament can lead to excessive pain in the heel.
Let us look at ways that can help you deal with this pain.
-Rest: Taking rest and giving your feet a break from all kinds of strain inducing activities can help in relieving the pain. Also, you can keep your feet elevated to help in reducing the pain in the area.
-Supportive Footwear: Using pads within your shoes with gel built into them, or using specific foot wear that help in walking without feeling too much of pain is a good way of dealing with Plantars Fasciitis. The shoe inserts must be rubber, felt or plastic so that they are soft for the feet. These also give your heel and its arch good support, while Orthotics pull at the ligament so that there is less stress on the same. You can also pull on a pair of night flints which will keep the foot and this ligament stretched while you enjoy a good night of sleep.
-Exercise: Indulging in mild muscle strengthening exercise that also involves stretches and heel hooks can help in alleviating chronic pain that you may be suffering from. Lie flat on your back and take a towel. Lift your leg and hook your foot into it. Now press against the towel and pull down the towel simultaneously. Repeat at least ten times per foot. This will give you flexibility and strength in the area.
-Pain Killers: Use pain killers only when absolutely necessary and with due advice from the doctor or Orthopaedic specialist. The use of Ibuprofen and other pain relievers can help in numbing the pain inducing nerves in the brain and give you instant relief.
-Anti Inflammatory Drugs: Your doctor may prescribe anti inflammatory medication that can bring down the swelling for more comfortable functioning when you are on your feet. Naproxen is one such drug that helps in bringing down the inflammation. Also, corticosteroid injections can relieve severe pain.
-Surgery: Heel spur removal or plantar fascia release are some of the surgical options for chronic and severe cases.
Taking care of your feet is a matter of ensuring that you look into the slightest discomfort and report the same to a doctor.
1
person found this helpful
Skin is one of the most obvious parts of our body which ages with an increase in the number of candles on our birthday cakes. As you age, joints tend to become stiffer and less flexible. The body does not recover from bumps and bruises as easily as it did before, and it becomes difficult to stand for extended time intervals. This is caused mostly by a breakdown of cartilage and inflammation of the synovium.
What is cartilage?
Cartilage is a flexible connective tissue. It connects the ends of two bones in a joint. It is softer than bone tissue but less flexible than muscle tissue. Cartilage is responsible for the smooth movement of joints.
With age, cartilage begins to degenerate. As the cartilage gets thinner, movement becomes more and more difficult. If left untreated, the cartilage may completely wear off leaving no buffer between the bones. This is one of the leading causes of knee replacement surgery.
What is synovium?
Synovium is a membrane responsible for keeping the cartilage healthy. It produces a thick fluid that keeps the cartilage and joint lubricated. In cases of osteoarthritis, this membrane can swell up and produce excess fluid. This in turn causes the joint to swell as well.
Along with age, factors like being overweight, genetics, gender and lifestyle also play a role in the condition of your joints. Being obese points towards a sedentary lifestyle and puts extra pressure on joints, leading to the thinning of cartilage. While men have higher chances of becoming osteoarthritis patients before 45, women have higher chances of developing this disease after 50. A healthy lifestyle is the easiest way to ensure that your joints work well even when you're old and grey.
Exercise
Movement of the joints keeps the fluid in them moving. It also prevents the cartilage from shrinking and stiffening up. Exercise also makes the bones stronger, and slows the rate of bone tissue deterioration. Stretching exercises are also a good way to maintain the flexibility of joints.
Healthy diet
Foods that are known as natural anti histamines, antioxidants and foods that fight inflammation promote healthy joints. Some of these are:
- Green tea: It prevents the breakdown of collagen and cartilage
- Nuts and seeds: These are rich in omega 3 fats that are essential for good bone health
- Ginger: It relieves pain and joint swelling
- Yogurt: It helps soothe tender joints and fights inflammation
- Pomegranate: It protects the cartilage against damage

Hot and cold therapy can also help relieve joint pain and reduce inflammation. As you get older, avoid putting too much pressure on your joints and give them adequate rest. Lastly, avoid smoking, as people who smoke have an increased risk of cartilage loss.
4921
people found this helpful
Hammer toe is a condition where the toe of the patient becomes deformed. The appearance of the toe will bear a downward curl that will make it look abnormal. This condition can mostly be seen during one childhood itself, and it usually known to affect the second or third toe on the foot. Let us find out more about the symptoms, risk factors and treatment for this condition.
- Symptoms:
The sheer discomfort of walking around with a hammer toe is one of the first symptoms of the condition. The permanent damage will be visible in the way the toe curls and becomes deformed. The formation of corn or calluses is also a common symptom of this condition, while some patients may also experience the growth of claw like toes. Most patients feel pain when they are walking or running even as inflexibility sets in, which makes it difficult to flex the foot or stretch and wiggle the toes properly.
- Risk Factors:
While the most common causes of the hammer toe remain an injury or even arthritis, it may be seen that those with a family history and prolonged use of high and pointed heels may be at risk more than others. This deformity can happen at birth or may progress as age catches on, depending on the risk factors at play. Also, when the patient suffers from the growth of calluses, corn and bunions that go untreated for a long time, it may manifest into a hammer toe eventually. This happens because these growths can make the layer of the skin thick and lead to a perpetual formation in the area due to the constant friction that also causes pain and discomfort. People with a high foot arch are also at risk of developing a hammer toe.
The orthopaedic specialist is the best person who can help with the diagnosis and treatment of this condition. While the diagnosis consists of the conduct of an X ray to find the cause and extent of the damage, the doctor may also conduct nerve function tests to find out if any nerves have been damaged for the condition to have taken place. Also, the specialist will try to find causes like ligament injuries and other such things that could have led to the condition. Accordingly, the treatment method will be put forth. A mild hammer toe can be treated by wearing more comfortable footwear with pads to treat corns and other growths. For a severe condition, surgery is the only way out.
Ensure that you report the smallest and most persistent changes to your doctor so that treatment can take place well in time.
4620
people found this helpful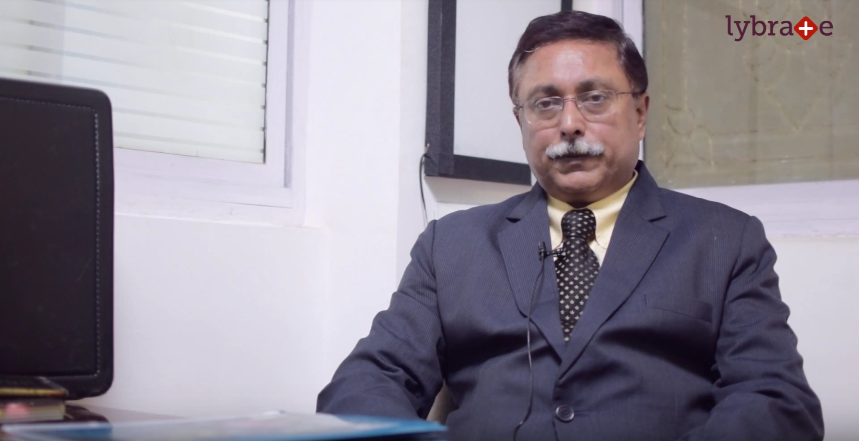 Hello Friends,
Dr. Neelabh, Orthopedist. Aaj me total hip replacement ke bare me baat krunga. India me ye last 25-30 years se ki ja rhi hai. Ye kafi safe surgery hai. Ab is surgery ki jrurat kin logon ko pdti hai. Iske cause hain ankylosing spondylitis, rheumatoid arthritis, tuberculosis ho hi ka. Ek condition hai avascular necrosis, isme hip ka femur khrab ho jata hai. Fracture bhi iska ek cause hai. Hip khrab hone ka ek hi option hai iska replacement. Hip ke lia 2 treatments hain. Partial and total hip replacement. Partial me ball change kia jata hai. Total me ball and socket dono change kia jata hai. Total ke types hain cemented and non-cemented. Cemented hum old age ke patient ko dia jata hai. After treatment apko cross legged nhi baithna hai.
Apko niche baithna mana hai. Low sofa or chair pe baithna mana hai. Agar aap precautions nhi lete hain to hip dislocate hone ka risk hota hai. Agar aap sare precautions lete hain to iski life 15-20 years tak hoti hai. Latest treatment ke according iski life 25-30 years increase ho gyi hai. Is se apki movement hone lag jati hai. Bachon me congenital dislocation of hip ka problem hota hai. Isme bachon ko chalne me problem hoi hai. Legs chote ho jate hain. And back bone me problem ho jati hai. Ye operation safe hai islia aap ise kra skte hain. Timely surgery se result normal hote hain. Patient ko kafi relief milta hai. Hip total damage hone se result kafi acha nhi aata hai.
Thank You.
4342
people found this helpful
The shoulder is one of the most important joints in the body that uses a ball and socket to join the arm to the rest of the body. Any pain can make it difficult to carry out motion in a comfortable manner. The shoulder consists of the long arm bone called the humerus, the collar bone or the clavicle, as well as the shoulder blade called the scapula. A layer of cartilage provides essential padding to the bones in this area and its two main joints. There are a number of issues that can cause shoulder pain.
Let us get to know the six most common ones.
* Rotator Cuff Injury: This is the most common cause of shoulder pain and it occurs when the four muscles or the tendons are injured. These muscles and tendons usually control the movement of the arm. This injury can involve strains and tears which may also be caused by constant lifting of heavy objects.

* Rotator Cuff Tendinitis: This condition affects the tendons and muscles that help in moving the arm freely. This usually happens due to inflammation in the tendons. It is commonly experienced by patients who are actively involved in sports and other heavy physical pursuits in their line of work.

* Frozen Shoulder: This is a debilitating condition that restricts the free movement of the arm and is also known as adhesive capsulitis. When the shoulder tissues become too thick, it leads to the growth of scar tissue that hinders proper movement and causes pain.

* Osteoarthritis: Osteoarthritis is a condition that comes as part of aging bones that also become hollow and brittle over the passage of time, which leads to joint and bone pains in various parts of the body. It is a degenerative disease that is caused due to prolonged wear and tear as well as other factors including family history and sports injury.

* Bursitis: This condition is known to affect the fluid filled sacs that lie in between the joints. These are known as bursae. When the bursae suffers from swelling, the effect usually shows up as pain in the joints.

* Tendon Sheath Inflammation: The fibrous tissue that connects the bones and the muscles is called a tendon. The presence of the tendon makes it possible to pursue activities like running, jumping, lifting, gripping and more. It is protected by a sheath known as synovium, which also lubricates the same. Any injury or tear to this sheath can cause shoulder pain.
Acute and persistent pain that does not abate and gets even worse should be treated with immediate medical intervention.

4643
people found this helpful
A Herniated disc also known as a slip disc or prolapsed disc and it refers to the problem where one of the discs located in between the bones of the vertebrae(backbone) gets damaged and stacks itself upon the nerves. The tender inner portion of the disc gets protruded over the outer ring. Herniated disc causes severe neck pain and back pain. It occurs when the outer ring gets weak and tears down. The most common symptoms include pain and numbness, especially on one side of the body. The pain extends down to the arms and legs. It worsens during nighttime. The muscles become weak. Overweight people are likely to have this disease, as the discs carry extra weight. Old people are vulnerable to a slip disc.
An untreated case of Herniated disc may cause permanent damage to the nerves.
In certain cases, a Herniated disc is capable of cutting off nerve impulses to the "caudal equine"nerves, present in the lower back and legs. This leads to loss of bladder control or bowel control.
Saddle anaesthesia is another long-term effect. Nerves are compressed by the slip disc, causing loss of sensation in the inner portions of your thighs, the back of your legs and surrounding the rectum region.
Symptoms may improve or worsen.
Diagnosis of Herniated Disc:
MRI of the spine is the investigation of choice. If patient has developed weakness or loss of sensation of the limbs, he might need EMG and NCV tests also.
Treatment
Treatment or diagnosis of Herniated disc or slipped disc can be either conservative or surgical in nature. The nature of treatment is determined according to your discomfort level and the kind of pain you are experiencing, or how much the disc has slipped out.
The pain caused by Herniated disc can be relieved by undertaking an exercise schedule, which includes stretching and strengthening the spine and its surrounding muscles.
A physiotherapist should be appointed for recommending the types of exercises.
Taking pain relievers also soothes the pain.
Stronger medicines prescribed by doctors include-muscle relaxants, narcotics to deal with the pain, medicines for nerve pain such as "gabapentin" or "duloxetine".
In case of the symptoms not subsiding within a span of six weeks, a surgery may be recommended by your doctor. The surgeon may have to remove the damaged part of the disc. This surgery is called a microdiscectomy.
4273
people found this helpful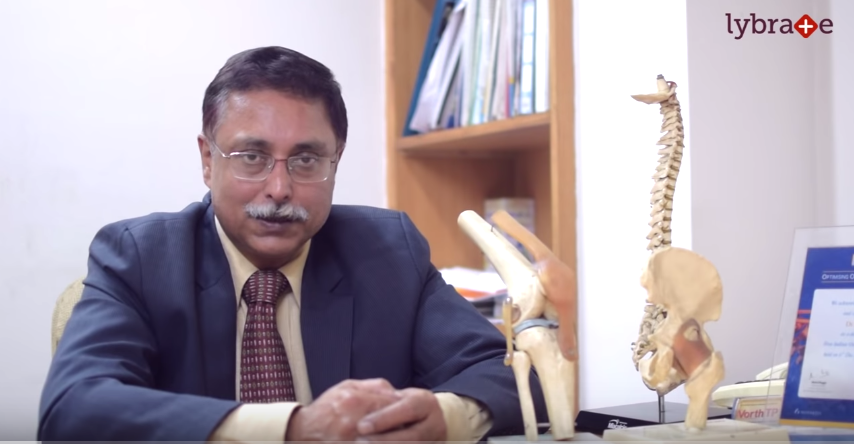 Hi,
I am Dr. Neelabh, Orthopedist. Meri speciality joint replacement means knee, hip replacement and spinal surgery me hai. Aaj me apko knee replacement or osteoarthritis ke bare me btaunga. Knee joint pe pure body ka weight aata hai. Problem arises when the articular cartilage starts to wear out in the knee. Isme cracks ate hain and ye tutna shuru ho jata hai or baad me khtm ho jata hai. Meniscus bhi khrab hona shuru ho jata hai. Hadiyon me ragdna shuru hone se pain start ho jata hai. Iske causes hain hereditary or genetic, obesity, knee fracture, hemophilia, knee infection. Knee ki alignment khrab hone se isme arthritis hona shuru ho jata hai. Rheumatoid arthritis me bhi knee khrab ho jate hain. Arthritis ke kayi grades hain. Symptoms hain pain while climbing stairs, walking and standing. Patient ko kuch time baad road pe walk krne se bhi pain shuru ho jata hai.
Ye pain aise stage pe aa jata hai ki pain killer liye bina thik nhi hota hai. Ek time aata hai jab patient so nhi pata hai. Investigation me common test hain x-ray of knee (grade 1, 2, 3 & 4). Hum blood test krate hain dekhne ke lia ki patient ko diabetes, lack of calcium or vitamin D ka problem to nhi hai. Grade 1 & 2 treatable hai. Grade 3 & 4 me operation hi reh jata hai. Grade 1 & 2 me exercise, physiotherapy and medicines di jati hai. Patient ko suggest kia jata hai ki palti maar ke na baithe and zameen pe na baithen. Weight control karen. Patient ko anti-inflammatory drugs dia jate hain. Medicines grade 1 & 2 tak hi successful hoti hain. Knee me injections bhi dia jate hain fluid ko increase krne ke lia.
Grade 3 & 4 me knee replacement ka hi option rehta hai. Ye operation bhut simple hai and uske baad patient ko pain bhi nhi rehta hai. Patient ko operation ka darr bhut hota hai. Agar patient ko chalne me problem aa rhi hai to patient ko jldi se jldi operation kra lena chaiye. WHO ka slogan hai life is moment and moment is life. Iska success rate bhi 90-98% hai. Operation ke darr se agar hum chalna chor denge to hmari body bhi khrab ho jayegi. Hume heart problem hoti hai, lung shrink ho jata hai, overweight ho jata hai patient. Patient ka moment hona jruri hai, chalna jruri hai. Delay krne se patient ko 100% result dene me hume problem aati hai. Hmesha chalte rhen, healthy rhen or agar knee khrab ho rha hai to operation krayein. Aaj ki date me 2 lakhs se jyada operations per day ho rhen hain.
Dhanywad!
4140
people found this helpful
View All Feed
Near By Clinics

View Clinic