About
Customer service is provided by a highly trained, professional staff who look after your comfort and care and are considerate of your time. Their focus is you.
...more
Customer service is provided by a highly trained, professional staff who look after your comfort and care and are considerate of your time. Their focus is you.
More about Dr. Batra's Clinic
Dr. Batra's Clinic is known for housing experienced Endocrinologists. Dr. C M Batra, a well-reputed Endocrinologist, practices in Delhi. Visit this medical health centre for Endocrinologists recommended by 50 patients.
Timings
Location
C-638, Sarita Vihar, Near Apollo Hospital, Near Pocket-C Temple
Jasola
Delhi,
NCT of Delhi
-
110076

Get Directions
Photos (1)

Videos (3)
Doctor in Dr. Batra's Clinic

MBBS, MD - General Medicine, DNB - Endocrinology, Diabetes, Metabolism, DCH
Endocrinologist
Book appointment and get ₹125 LybrateCash (Lybrate Wallet) after your visit
Services
Submit Feedback
Submit a review for Dr. Batra's Clinic
Your feedback matters!
Write a Review
Patient Review Highlights
"Helped me impr..."
1 review
Dr. Batra's Clinic Reviews
Subhra
Oct 15, 2018
He is very experienced and decent doctor.
Verified
Dec 8, 2018
It was good experience.
Dr. Batra's Clinic Feeds
If you are suffering from diabetes, then you would slowly become conscious of the dos and don'ts of this disease. While the don'ts of this disease involve certain criteria which you might find illogical and morose, in the long run, they would help you to keep diabetes in control; lest it further aggravates adverse health conditions. Thus, here are the most important dos and don'ts of this disease.

Do's:
You must eat at regular intervals. But this does not mean that you can eat as much as you want. When you suffer from diabetes you have to follow a controlled diet.
Exercise is an important way to maintain your health and fitness. This does not mean making frequent visits to the gymnasium, but rather doing some light exercises like jogging or even taking a daily walk around the park.
Losing weight is an essential parameter for maintaining your health while you suffer from diabetes. The weight gained during this period would affect other parts of the body in an adverse way.
Control your sugar intake. Diabetes is caused due to excessive sugar levels in the body. Further, many of us have a sweet tooth which can prove to be fatal during diabetes. Sugar levels need to be minutely monitored and kept in check.
Don'ts:
You must not binge eat. Eating at regular intervals of time is generally preferred but binge eating would result in accumulating of fats which, in turn, would make you gain weight. This needs to be avoided during diabetes.
Do not skip regular check-ups. At times, you might get tired of your regular check-ups and blood tests. But these are carried out to control your level of diabetes. If diabetes is not controlled it would affect other body parts and especially the eyes.
This might be sad news if you are a coffee lover. But diabetic patients are generally asked to give up coffee. The caffeine in it does not suit the dietary requirements of those who suffer from diabetes.
These are some of the essential rules that you would have to follow once you fall prey to diabetes. While at first, they might seem like torture, as time flies, you would get more used to it and would accept it as a natural part of your daily life. These basic guidelines are further elaborated on any medical website. Moreover, they would be listed down by your medical practitioner once you go for regular check-ups during the tenure of your disease.
1
person found this helpful
Cancer can affect even small glands like the adrenal glands. Adrenal glands are responsible for the production of hormones like cortisol and aldosterone. These glands are located above the kidneys and have two parts; the cortex and the medulla. Adrenal cancer generally affects the cortex of the adrenal glands. This type of cancerous tumour is rare and can be difficult to diagnose.
Most adrenal cancer symptoms are triggered by an excessive production of estrogen and androgen. Symptoms can also be caused by the pressure put on other organs by the tumour. Adrenal cancer symptoms are most easily noticeable in children as this is the stage where the body is changing and developing. Some of these symptoms are:
Facial hair growth
Excessive pubic and underarm hair
An enlarged penis or clitoris
Early onset of puberty in girls
Development of enlarged breasts in boys
Symptoms of adrenal cancer in adults includes:
Excessive weight gain in the abdomen and above the collar bone
Easy bruising
Frequent urge to urinate
Additionally, men with adrenal cancer that causes excessive estrogen production may notice an enlargement of breast tissue and tenderness in the area. Women suffering from excessive androgen production triggered by adrenal cancer may notice their voice deepening and facial hair growth. In most cases, adrenal cancer symptoms in women do not appear until the tumour presses on other organs. This includes symptoms like pain around the tumor, a feeling of fullness in the abdomen and difficulty eating because of this feeling.
The cause of adrenal cancer has not yet been determined, but conditions such as Beckwith-Wiedemann syndrome, Li-Fraumeni syndrome, familial adenomatous polyposis and multiple endocrine neoplasia can increase a person's risk of suffering from this disease. A thorough physical examination and a detailed medical history is required to diagnose this disease. The doctor will also need a blood test and urine test. Additional tests that may be required include:
Biopsy of the tumor
CT scan
MRI scan
PET scan
Adrenal angiography
Adrenal cancer can be cured if diagnosed in its early stages. There are three types of treatment for adrenal cancer; surgery to remove the adrenal gland, chemotherapy and radiation. However, adrenal cancer can recur and hence it is important to schedule and maintain regular check-ups with your doctor.
2968
people found this helpful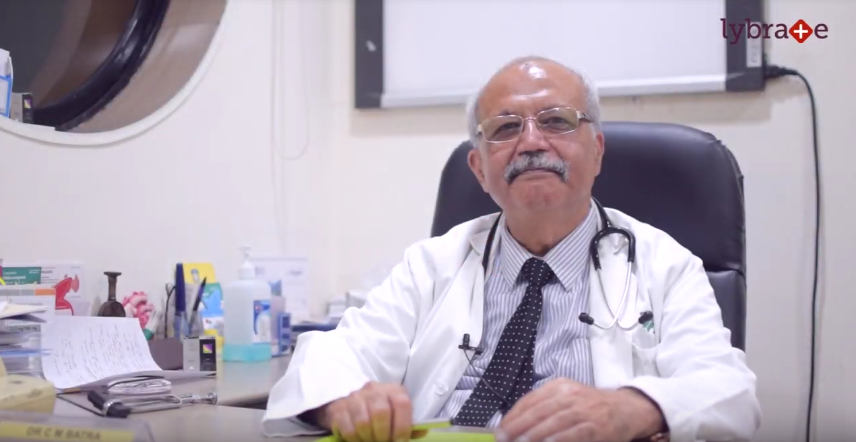 Hello!
My name is Chander Mohan Batra. I am a senior consultant. I will be talking to you today about Hirsutism. Hirsutism is a name given to extra hair in the females on the face, body, chest, the upper arms, lower arms etc. The causes of this Hirsutism or extra hair is excessive male hormones called androgens. These androgens are secreted from the adrenal glands or the ovaries in the female. The ovaries in the female can become big and can become cystic and produce a disease called Polycystic Ovarian Disease, PCOD. In this disease, extra male hormones are produced. Or there can be tumors in the ovary called ovarian tumors which can produce extra androgens which causes this. In the adrenal gland also, there could be an adrenal tumor which can produce extra androgens. The third cause which is found in many patients is neither the ovarian hormones nor the adrenal hormones are excessive.
There is no extra hormone production but the skin is extra sensitive to the normal amount of hormones that are present in the body. The treatment of this disease Hirsutism depends on the cause. If you have ovarian cause called PCOD- it depends on what the patient wants. If the patient wants children then we induce ovulation by some drugs. If the patient wants to get rid of abnormal periods and get rid of extra hair we have certain drugs which are called as anti-androgen drugs which do the needful. If the cause is an ovarian tumor or an adrenal tumor then the answer is surgery. Besides these options, there is always the option of removal of unwanted hair. The cosmetic methods like waxing threading and the best method are laser treatment. With the use of the Laser, you can get rid of hair for as long as 1-2 years and this is the best method available. The other methods threading and waxing are useful and less costly but they are painful and not effective in the long run.
Thank You!
2739
people found this helpful
Diabetes is a metabolic disorder characterized by Hyperglycemia (elevated blood glucose level) due to either reduced production of insulin or the inability of the body to utilize the insulin produced. Today management of diabetes has become a prime concern. Over the winter months, diabetic patients are likely to suffer from higher blood glucose levels than during the warmer months. As the temperature drops and the sugar levels up, diabetic patients should be extra careful about the temperature fluctuations or seasonal changes.The cold weather makes diabetics experience many health problems, besides creating a major change in their sugar levels.
Following are the most harmful effects that diabetic patients may suffer from during the cold weather:
Change in hemoglobin level: There is a great change in their glycated hemoglobin levels. Whatever the type of diabetes an individual has, the freezing temperature can increase the level of HbA1c or glycated hemoglobin. This is most likely because of decreased physical activity. Cold weather makes it difficult for some people to go out. A little activity each day can help with insulin sensitivity (in all types of diabetes) which can help the body to regulate sugar level in a better way.
Prone to diseases: Since the immune system is also not at its best strength in winters, there are increased incidences of microbial infections like cold and flu or in some cases pneumonia. As a result, the body produces counter-regulatory hormones (Cortisol, Adrenaline, and Glucagon) to counteract the situation. These hormones affect the utilization of insulin by the body thereby elevating the blood glucose level. Also, conditions like flu and cold tend to make them feel lethargic and stress and can prevent them from taking the diet, which is required, which eventually can lead to an increase in the blood sugar level.
Winter blues: It is often seen that people feel low during winters, as they tend to go out less and prefer to stay indoors. Less outdoor activity during winters can sometimes trigger mood swings or in some cases depression, which in turn can shoot up the level of blood sugar in their body. Thus it is advisable that one should spend more time with friends and family, in order to keep these blues at bay.
Other problems: Most diabetic people are unaware of their nerve functions, and are unable to feel the difference between the cold and hot water, which can lead to burn injury. Also, during the winter season, most diabetic patients tend to lose feeling in their toes and feet due to vascular changes. Therefore, it is advisable that people should check their feet frequently, so as to ensure that there is no open wound or pressure area in their feet. One must take very good care of their feet, keep them moisturized, inner fingers clean and dry, prevent any type of fungal growth in toes, etc. By taking required preventive measures before the onset of winters diabetic patients can control their blood sugar level, which enables them to stay away from associated problems.
In case the blood sugar level goes beyond 130, one should not take the medicine on their own but should get in touch with their endocrinologist (diabetologist).
2923
people found this helpful
Testosterone is often the subject of jokes but an insufficiency of this hormone is no laughing matter. Along with affecting your sex drive, low levels of testosterone can also affect your ability to concentrate on tasks, lead to high blood pressure and cholesterol. Additionally, it can increase your risk of obesity and type 2 diabetes. Here are a few signs that could indicate low levels of testosterone-
Decreased Libido: With age, you may experience a lowered libido but a sudden decline in your sex drive could be caused by a lack of testosterone.

Erectile Dysfunction: Lowered levels of testosterone in the body can affect the release of nitric oxide necessary for an erection. Men suffering from lowered testosterone levels often find themselves either not able to have an erection or have erections that are not firm enough for intercourse.

Fatigue: Feeling tired at the end of a day is normal but men who have lowered testosterone levels may find themselves feeling extremely tired by lunchtime. You may also notice a loss of drive and enthusiasm.

Moodiness: Men with low levels of testosterone often become depressed and dejected. They feel less optimistic than normal and become more irritable.

Reduced Muscles: Testosterone is linked to muscle building and hence a lowered level of testosterone can be indicated by a reduction in the arm, chest or leg muscles. Men with low testosterone also find it difficult to build muscle mass.

Lowered Attention Span: Testosterone is responsible for focus and attention. Hence, trouble concentrating on work and memory problems can be seen as signs of lowered testosterone levels.

Development of Breasts: The lack of testosterone can cause an imbalance of oestrogen to testosterone ratio in the body. As the oestrogen levels get higher, men may find themselves growing breast tissue. This condition is also known as gynecomastia.

Bone Problems: A lack of testosterone can affect bone density. This may lead to osteoporosis like conditions and joint pains. Men with low testosterone levels are also more prone to injuries.

Lowered Semen Production: Testosterone is directly linked to semen production. The lower a man's testosterone levels, the lesser the amount of semen produced.

Hair Loss: Many men experiencing lowered testosterone levels suffer from hair loss on their head and other parts of the body as well.
The good news is that this disorder can be treated. Hence, if you find yourself experiencing any of these symptoms, consult a doctor at the earliest.
2726
people found this helpful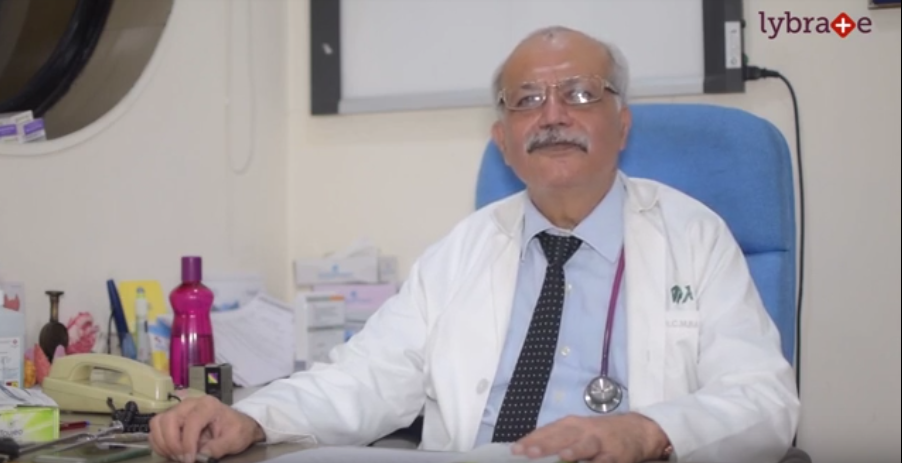 Hi,
I am Dr. CM Batra. I am senior consultant endocrinologist in Apollo Hospital, Delhi. I will be talking to you today on bone disorders in endocrinology i.e. the hormonal disorder. Hormonal diseases that cause disease in the bone. The 3 bone disorders which are there in endocrinology in which hormones play the effective role. They are: osteomalacia, hyperparathyroidism, osteoporosis. All 3 presents with bone pain. Pain in the legs, body and increased chances of fracture. Osteomalacia is due to the deficiency of vitamin-D.
In this bone becomes weak and brittle and there are small fractures with severe pain. And the treatment is given with the vitamin-D and calcium supplements. 2nd disease: hyperparathyroidism, in this glands behind the neck becomes large and produces the a lot more hormones and causes PTH. PTH destroys the bones. This again represents with the bone pain and fractures. It is also represented as a renal calculi i.e. kidney stones. The treatment is to locate the tumor and remove it. 3rd is called osteoporosis. In this bones become weak and usually it is seen in post menopausal woman or man above the age of 50 years old. The diagnosis is done by bone mineral densitometer. With this patient can be scanned and we can see that how much bone density is there. The treatment is very simple in the form of drugs.
Thank You.
2513
people found this helpful
The glycemic index is a measure of food containing carbohydrates and how it can raise the level of glucose in blood. This is essentially a process where every food is ranked based on a reference food such as white bread. A food with a high GI value increases the level of glucose in the blood compared to a food with a GI that is medium or low. Some of the common examples of food with a low GI include legumes and dried beans. Fats and meats are not included in the index due to the non-availability of carbohydrate in them.
Some common foods with a GI of 55 or less include bread made up of pumpernickel and whole wheat, muesli, oatmeal, bulgur, barley, pasta, yam, lentils, sweet potato, converted rice, corn, non-starchy fruits, and vegetables. A food set with medium GI in the range of 56 to 69 includes quick oats, basmati rice, pita bread and couscous. Some example of foods with high GI value in the range of 70 includes pineapple, russet potato, white bread, macaroni, puffed rice, corn flakes, rice cakes and melons.
What influences GI?
Since GI has nothing to do with fibre and fat, some general findings of the GI count are as follows:
When a food is processed or cooked, the GI tends to increase

More the storage time of the food, the higher is the GI. It is applicable for ready to cook food and frozen food as well.

The higher is the GI count, more the ripeness of a fruit or vegetable.

Converted food items tend to have a lower GI as compared to the original version of the food
What are the other considerations?
While the GI value gives first-hand knowledge about the type of carbohydrate a person is consuming, it is hard of any help when it comes to the amount of carbohydrate intake. Portion size, therefore, still plays an important role for patients suffering from diabetes. The GI count of a food item greatly varies when combined with a food which has higher GI or lower GI for that matter. Nutritious food that is extremely beneficial for the body, tends to have a higher GI count. For instance, the GI count of oatmeal is greater than that of a chocolate.
Which one is more effective?
While there is no hard and fast rule for maintaining the carbohydrate count, an approach that is equally balanced between a GI count and carbohydrate count works best for a patient. Both the type of carbohydrate as well as the count of carbohydrate plays a crucial role in keeping the blood sugar level under control.
2878
people found this helpful
Diabetes is a serious disease, but if properly managed is not life threatening. Diabetes can be explained as the body's inability to regulate insulin production. This leads to fluctuations in blood sugar levels. This disease affects every part of the body including the skin. For some people, a rash is among the first few symptoms of diabetes. Most diabetic patients suffer from a skin condition at some point or the other. Here are a few common skin ailments that affect diabetic patients.
Bacterial infections: A weakened immune system makes diabetics more vulnerable to bacterial infections than normal. These bacterial infections can be typically seen in the form of styles on the eyelid, boils, carbuncles and nail infections. They usually make the skin around the infected area red, inflamed and painful. Most skin bacterial skin ailments can be treated with antibiotic creams and pills.
Fungal infections: One of the most common fungal infections that diabetic patients suffer from is known as Candida albicans. This ailment is characterised by a red, itchy rash that is surrounded by small blisters. It is caused by yeast-like fungus and usually found in moist areas like the armpits or between the toes. Other fungal infections that affect diabetic patients include ringworm, jock itch, athlete's foot and vaginal yeast infections.

Itchy skin: Diabetics often suffer from itchiness that could be triggered by yeast infections, dry skin and poor circulation. People with poor circulation will find their calves and feet to be the itchiest part of the body, While poor circulation and yeast infections may need medical attention, dry skin can be easily treated by keeping the skin internally and externally hydrated along with the use of a mild moisturising soap.
Vitiligo: This is a skin condition where the melanin producing cells in the skin are destroyed. This leads to a patchy appearance that can be typically seen on the hands, face and chest. Vitiligo is considered to be an autoimmune disease like diabetes and has no known cause or cure. Sunscreen is a must for diabetic patients suffering from vitiligo as the unpigmented skin has no protection from UV radiation.
Diabetic blisters: Patients with severe diabetes may also suffer from diabetic blisters. These blisters usually occur on the extremities of the body and resemble blisters caused by burns. They are usually pain-free and heal on their own.
Disseminated granuloma annular: This condition is characterised by a ring or arc shaped areas on the skin. They can usually be seen on the fingers and ears but may also occur in the chest and abdomen. This rash may be reddish or skin coloured. Medical treatment is not generally required for this condition.
In case you have a concern or query you can always consult an expert & get answers to your questions!
2786
people found this helpful
Diabetes is something which has become so common over the past few decades and this is said to be a cause of worry as most people don't understand how to prevent and manage it. This has led to some myths, gaining more than their fair share of popularity. So, wouldn't it be a good idea to get to know a little more so as to separate the myths from the facts?
Weight & watch: One of the most common myths when it comes to diabetes is the belief that a person is going to have his or her life adversely affected if he or she is overweight. While it is true that being overweight happens to be one of the risk factors related to diabetes, it is important to keep in mind the fact that there are other risk factors which are responsible, as well. Some of these factors are age and family history, as well as the ethnicity of the person. Taking this into account, it should not come as too much of a surprise to know that there are quite a few people who are not overweight, but are still fighting diabetes.
Packaged tricks: Considering the rise in the number of people who are suffering from diabetes, this has led to food being marketed specifically for their consumption. However, in reality, whatever represents a healthy diet is sufficient for a person who is diabetic. So a diet which does not have a high amount of saturated fats and trans fats and does not go overboard with starch and sugar, but features a fair amount of lean protein works well too. All the fancy diabetic food, which a person buys, is only likely to drive a great hole in the wallet and not have any additional health benefits. Therefore, the extra spending is nowhere close to being worthwhile and should be avoided.
Fruits punch: Many people are of the opinion that it is the processed and sugary food items, which cause diabetes and this is true to a significant extent. However, some people are of the view that since fruit is natural, diabetics can eat as much of it as they like. This is where the thinking gets dangerous. Some fruits are rich in carbohydrates and so it should be consumed in a reasonable quantity, as part of the daily meal plan. After all, too much of any good thing is bad!
In case you have a concern or query you can always consult an expert & get answers to your questions!
3028
people found this helpful
Diabetes refers to a medical condition where the glucose level in your blood increases. It usually happens if there is an excess amount of glucose in your body and your body is unable to utilize it efficiently. In this condition your pancreas either stops producing insulin or fails to produce the requisite amount and hence prevents glucose from entering the cells of your body. This in turn affects your blood glucose level. Millions of people around the globe are affected by diabetes irrespective of their gender or age.
For most people diabetes is generally a lifelong medical condition and can affect your health seriously if it gets severe. There are many stages and types of diabetes, such as Type 1 diabetes, Type 2 diabetes, Gestational diabetes, Pre-diabetes, Diabetes Mellitus and Diabetes Insipidus. Not all diabetes can be prevented but some of the above mentioned ones can be prevented with proper care.
Below mentioned are 5 tips to prevent diabetes
1. Eating the right portion: The primary key for preventing diabetes is choosing the right amount of food. Eating the right portions can help you to stay away from diabetes. Consider seeking advice from a nutritionist or dietician for knowing the exact portion size you should eat according to your age.
2. Exercise on a regular basis: Exercising regularly for at least half an hour a day can help you to prevent diabetes. You may consider walking or running exercises.
3. Choose the right food: Opt for whole grains as this can help you to maintain your blood sugar level and keep diabetes at bay. Also, try and avoid red meat as it contains high levels of iron which can affect insulin production and increase your chances of developing diabetes.
4. Get rid of obesity: If your BMI is more than thirty then you are suffering from obesity. Obesity increases your chances of developing diabetes. So in order to prevent diabetes you should work at maintaining a balanced weight.
5. Avoid carbonated drinks: Carbonated drinks contain high levels of sugar. This can increase your chances of developing diabetes. So you should try and avoid drinks like colas.
Following the above mentioned tips can help you to avert diabetes.
2465
people found this helpful