About
We like to think that we are an extraordinary practice that is all about you - your potential, your comfort, your health, and your individuality. You are important to us and we strive to ...
...more
We like to think that we are an extraordinary practice that is all about you - your potential, your comfort, your health, and your individuality. You are important to us and we strive to help you in every and any way that we can.
More about Arcus Superspeciality Center
Arcus Superspeciality Center is known for housing experienced Urologists. Dr. Shalabh Agrawal, a well-reputed Urologist, practices in Delhi. Visit this medical health centre for Urologists recommended by 66 patients.
Timings
Location
205-209, 2nd Floor, Vikas Surya Galaxy, Plot No. 9, Sector-4 Market, Dwarka
Dwarka
Delhi,
NCT of Delhi
-
110075

Get Directions
Photos (1)

Videos (2)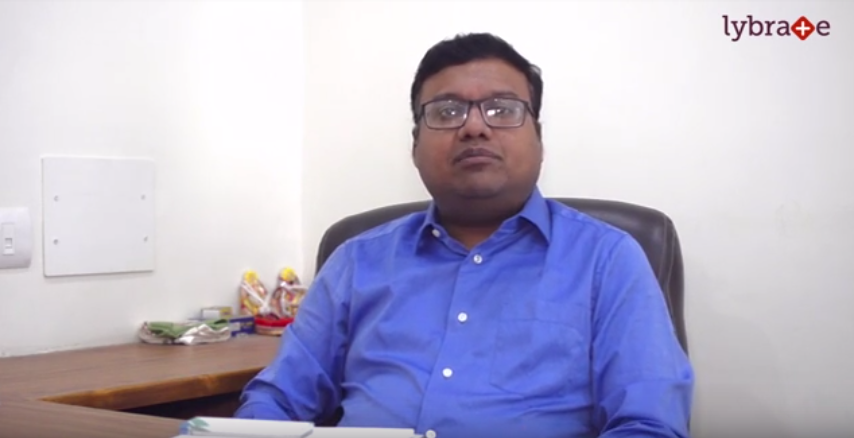 Urinary tract stones begin to form in a kidney and may enlarge in a ureter or the bladder. Depending on where a stone is located, it may be called a kidney stone, ureteral stone, or bladder stone.
read more
Doctor in Arcus Superspeciality Center

DNB (Urology), MS, MBBS
Urologist
Book appointment and get ₹125 LybrateCash (Lybrate Wallet) after your visit
Services
Submit Feedback
Submit a review for Arcus Superspeciality Center
Your feedback matters!
Write a Review
Patient Review Highlights
"Professional"
1 review
"Prompt"
1 review
"Well-reasoned"
1 review
"Helped me impr..."
1 review
"Thorough"
1 review
"knowledgeable"
6 reviews
"Caring"
4 reviews
"Very helpful"
13 reviews
"Saved my life"
2 reviews
"Inspiring"
1 review
Reviews
Verified
Jun 21, 2018
It was nice visit for me, I was satisfied to get knowledge and nice consultant towards my problem. He aware me exact sign of decease and I am taking medicine as he prescribed.
Verified
Mar 18, 2018
Excellent. Patiently heard the patient. Nice meeting.
User
Jul 27, 2018
"I wanted to extend a heartfelt thank you for your fantastic care and advice to my Father . Your quality and integrity as a Doctor and, more fundamentally, as a person, shine through." Thank You for big Relief !!
Verified
Sep 15, 2018
Good and humble doctor
Verified
Oct 9, 2018
Very good. Excellent
Feed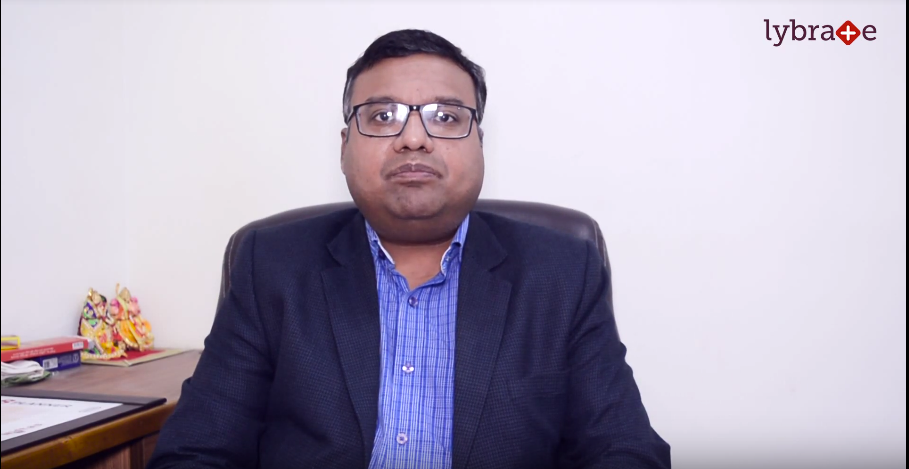 3036
people found this helpful
Kidney or renal stones refer to the hard mineral deposit that accumulates along the path from the renal pelvis to the bladder. In normal conditions, toxins are filtered by kidneys from the blood and then passed into the urine. But if this waste does not dissolve fully, crystals are formed and these might get stuck in the ureter. Renal stones are common though and can be treated effectively. But you should first know how to detect it.

Signs and Symptoms
If kidney stones are small, they might pass on with urine, and not cause any pain. But large stones can obstruct the flow of urine and lead to severe pain. Also remember that the location of the stone and the way it is travelling through your urinary tract can affect the symptoms you face. Sometimes, you might feel a sharp pain in your back or lower abdomen. In other cases, the pain may be constant or come and go, or the intensity might fluctuate.

Here are some other symptoms to watch out for
Pain during urination, cloudy urine, urine that smells different and the frequent urge to urinate
Blood due to kidney stones can make urine pink, red, or brown
Pain that increases in severity and stops you from standing, sitting or lying easily
The pain might start in the early morning or late night since people urinate less
Treatment
Though small kidney stones are often dissolved with medication, larger stones might create blockages and have to be removed in a hospital. The good news is that now you don't have to undergo any invasive surgery to get rid of renal stones. The new-age Holmium YAG laser technique can carry out this process with minimal cuts.
This laser sends intense and short infrared light pulses to break the stones into tiny pieces, which can then be passed out with urine. Patients also face lesser complications and get well quickly too.

More on the procedure
The laser beam passes through a 0.2mm wide wire, which can easily rotate to reach stones whether big or small. Any location in the kidneys, tubes or bladders also becomes easily accessible. Hence the wire can directly contact the stone, without harming any other tissue.
In laser lithotripsy, a very thin tube with a small camera is inserted into the patient's urethra to guide the doctor towards the stone. Laser pulses, each lasting not even 0.0003 seconds are then targeted towards the stone. Depending on the number and size of stones, this treatment takes 10 minutes to 1 hour and is conducted under general anesthesia. The patients recover fast and are discharged soon after. The disintegrated pieces of the stones are also sent for analysis to see what is causing the problem and how the patient can prevent it in future.

Prevention
Kidney stones can be prevented by drinking lots of water and avoiding alcohol. If the stones are being caused by uric acid, ammonia, or calcium, then certain diet changes might be suggested.
2831
people found this helpful
Addison's disease is known as adrenal insufficiency or hypocortisolism. It is a hormonal disorder which occurs when adrenal glands which are located just above the kidneys do not produce enough of the hormone. The hormones produced by adrenal glands include cortisol and aldosterone, which are essential for a healthy life.

The disease is characterized by weight loss, muscle weakness, fatigue, low blood pressure, and darkening of the skin also sometimes. Most cases of Addison's disease are caused by autoimmune disorders.
It is quite a rare condition. Only 1 in 1 lakh suffer from this condition. this condition can affect a person of any age group irrespective of sex. To live a normal life people, with this condition, a patient will be required to take their medication regularly.

Cortisol and Aldosterone - What do they do?
The most important function of the cortisol in the body is to respond to stress. It helps the body in using protein, carbohydrates, and fat. It maintains blood pressure, cardiovascular function; and controls inflammation. While as aldosterone helps kidneys in regulating the amount of salt and water in the body – which helps in regulating blood volume and keeping blood pressure under control.

Cause of Addison's Disease
Mostly Addison's disease occurs due to problems with adrenal glands themselves – which is known as primary adrenal insufficiency. While Autoimmune disease accounts for 70% of Addison's disease. In this condition, the body's immune system mistakenly attacks the adrenal glands. This attack destroys the outer layer of the glands.
Some long-term infections such as tuberculosis, HIV, and some fungal infections harm the adrenal glands. It is also caused by the cancer cells that spread from other parts of the body to the adrenal glands.
Less commonly, adrenal glands can also be affected by secondary adrenal insufficiency. It is caused by a problem with the pituitary gland or a problem with the hypothalamus, both located in the center of the brain.
These glands produce hormones that control the production of hormones in the rest of the body. A pituitary hormone called ACTH which turns on cortisol production in the adrenal gland. If ACTH levels are too low, the adrenal glands do not function.
One more cause of secondary adrenal insufficiency is also caused by the prolonged or abuse of steroid hormones such as prednisone.
Symptoms of Addison's disease
The symptoms of adrenal insufficiency grow gradually and the main characteristics are:
Chronic, worsening fatigue
Muscle weakness
Weight loss
About 50 percent of the time, one will notice:
The kidneys are bean-shaped organs located on either side of the spine behind the abdominal organs. Their main function is the removal of wastes from the body. On any given day, the kidneys filter out about 200 litres of blood and remove the toxins from the body via water.

In addition to this, the kidneys also produce hormones which help in vitamin D regulation and blood pressure control. Also, the red blood cell production in the bone marrow is promoted by the kidneys.

Due to ageing or injury, the kidneys can get damaged which can deeply affect their function. Chronic kidney disease is caused by damage to the kidneys that occurs over months to years. The normal rate of filtration of the kidneys is known as glomerular filtration rate (GFR), and the normal value is about 90.

Lower the GFR, greater the severity of the kidney disease, as below
Stage I – Slight kidney damage reduction of about 90
Stage II – Mild kidney damage with GFR in the range of 60 to 90
Stage III – Moderate kidney damage with GFR between 30 and 60
Stage IV – Severe kidney damage with GFR between 15 and 30
Stage V – Kidney failure which often requires dialysis.

GFR is calculated using a formula that includes a person's age, gender, race, and serum creatinine levels. Once kidney damage onsets, it may take years for progression. The sooner it is identified, the better is the prognosis.

Older age, feminine gender, diabetes, hypertension, smoking, obesity, cardiovascular disease, diabetes, kidney problems like polycystic disease, and recurrent kidney infections are some risk factors for developing chronic kidney disease.

Kidney damage can occur for a long time before the symptoms become evident. Also, if one kidney is affected by the loss of function, the other kidney often will compensate by taking the additional load. Over a period of time though, given that it has various functions, different symptoms will manifest. Common ones include:
Increased frequency of urination, especially at night
Increased fluid retention in the body, leading to puffiness of the ankles and eyes
Increased blood pressure
Increased fluid accumulation in the lungs, leading to shortness of breath, even with minimal exertion
Fluid around the heart leading to chest pain
Reduced red blood cell production, leading to anemia
Weak bones, due to vitamin D deficiency, leading to bone pain and even fractures
Generalized weakness and lethargy
Increased blood pressure
In a person who has likely risk factors, these symptoms should be watched for. Early detection helps in arresting disease progression and reduced treatment interventions.
3144
people found this helpful
Patients suffering from kidney related disorders need to closely monitor their diets to be healthy. Certain changes in the diet such as limiting fluid intake, limiting certain electrolyte such as phosphorus, potassium, salt etc, consume just enough calories that are sustainable for the body etc is necessary. The purpose of the dietary changes is to ensure that the patient consumes only so much stuff that can be excreted with limited kidney function.
While a patient should seek a doctor's or a nutritionist's advice before following any diet plan, here is a generic diet plan that fits the bill:
Eat the right food with less or no salt: For a patient suffering from kidney ailments, the daily intake of sodium should be less than 2,300 mg. It is, therefore, advised to consume fresh food rather than packaged food. Instead of consuming prepared, frozen food, it makes sense to prepare food at home right from scratch so that the sodium level could be controlled right from the word go. To compensate for the salt, one can use certain spices, seasonings, and herbs etc to improve the taste of the food.
Eat the right type and the right amount of protein: Consuming protein accumulates waste and kidney end up removing this waste from the body. It is, therefore, pivotal to limit the protein intake in the diet so that kidney doesn't have to overwork. A very limited portion of animal and plant protein such as chicken, eggs, dairy, nuts, grains should be consumed after prior consultation with the doctor with a medical professional.
Choose healthy food that supports the cardiovascular system: To ensure that fat does not build up in the heart, blood vessels, kidneys etc. it is necessary to choose a diet that is friendly to the heart as well. Following guidelines should help:
The next steps to eat healthily: If the kidney function keeps deteriorating, over time a patient will have to forego alcohol, smoke, trans and saturated fats. The level of potassium and phosphorus should be brought down to a considerable extent as well. Since phosphorus degrades the level of calcium in the body, there is a good chance that the bone and the teeth might become fragile. It is also important to get all the medicines checked as well. Certain medication can increase the level of potassium in the body.
Following a diet chart at various stage of the kidney function can help a patient mitigate any drastic risk involved with the kidney.
Haematuria is a condition wherein there is blood in the urine because of excessive red blood cells in it. Up to 12,500 red blood cells/mh can be occasioned in a healthy individual, but more than this may cause blood in the urine.

Types of haematuria:
Causes of macroscopic haematuria:
The red or brown discolouration of the urine is the cause of gross haematuria
Painful gross haematuria is usually caused by one of the following:
Causes of microscopic haematuria:
Glomerular (arising from the filtering systems) bleeding is frequently accompanied with proteinuria. The symptoms may include:
In glomerulonephritis, haematuria with oedema, hypertension and oliguria may be present. Other benign causes include:
Diagnosis
Your physician will examine the sample of your urine. He will ask about your family's medical history related to kidney disease, prostate, bleeding disorders or bladder problems. Your doctor would want to know about any strenuous exercise you may have been doing, or any medication you have been on. The urine sample given for urinalysis will reveal whether you have a problem of kidneys or bladder or glomerulonephritis. Depending on this, tests such as ultrasound, CT scan, cystoscopy, blood tests etc. may be suggested.

Prevention:
Avoid smoking as it causes urine-related tumours.
Stay hydrated to improve the flow of blood in your body.
Treatment:
Haematuria caused by exercise, medication, small kidney stones, UTI or prostate problems can be cured with complete recovery. In case of tumours in the bladder and kidneys, if detected on an early stage, it can be successfully cured.
2934
people found this helpful
Acute renal failure is an exceptional condition that befalls when the kidney loses the ability to eradicate salts, waste material and fluid from the blood. Since waste elimination is the core function of the kidney, failure to do so results in body fluids rising to dangerous levels. Acute renal failure is often witnessed by people who are already under medical supervision. The condition can aggravate in a matter of few days to few weeks. It is potentially a life-threatening condition and requires expert medical care under supervision.
Potential causes of acute renal failure: There could be a flurry of reasons for a renal failure. Some of the common ones include conditions that slow down the flow of blood to the kidney, kidney gets directly damage, the uterus gets blocked and the waste can't leave the body through the urine etc. Here is more on the causes:
Kidney failure due to slow blood flow to the kidney: Some diseases or conditions that might slow down the flow of blood to the kidney include fluid loss, heart attack, allergic reaction, infection, extreme dehydration, cardiac diseases, liver failure, consumption of blood pressure related medication, use of drugs such as ibuprofen, naproxen etc., severe burns etc.
Kidney failure due to a direct damage to the kidneys: Some of the agents/diseases or condition that can directly damage the kidneys include

Cancer of the plasma cells
Premature destruction of the RBC, a condition known as the Haemolytic Uremic Syndrome
Certain medication including but not limited to chemotherapy drugs, dyes that are utilized in imagery tests, zoledronic acid etc.
An inflammation of the blood vessels
A disorder of the immune system leading to glomerulonephritis. This condition is known as lupus
A rare disease affecting the connective tissues and skin, known as scleroderma.
Inflammation of the kidney filters known as glomerulonephritis
Consumption of certain toxins including but not limited to heavy metals, alcohol, cocaine etc
A blood disorder, known as the Thrombotic thrombocytopenic purpura.
Renal failure due to blockage of the urine: There are certain conditions, diseases that can block the passage of urine leading to acute renal failure. The urinary obstruction can result from an array of conditions including enlarged prostate, kidney stones, blood clots in the tract of the urine, cancer in the bladder, cancer in the colon, damage of the nerve that controls the bladder, cancer-related to the cervics etc.
Some special condition: Apart from the condition mentioned-above, there are certain disorders that can lead to acute renal failure due to clotting of the blood vessels. Some of the conditions are malignant hypertension, hemolytic uremic syndrome, transfusion reaction, ITTP, scleroderma etc.
2755
people found this helpful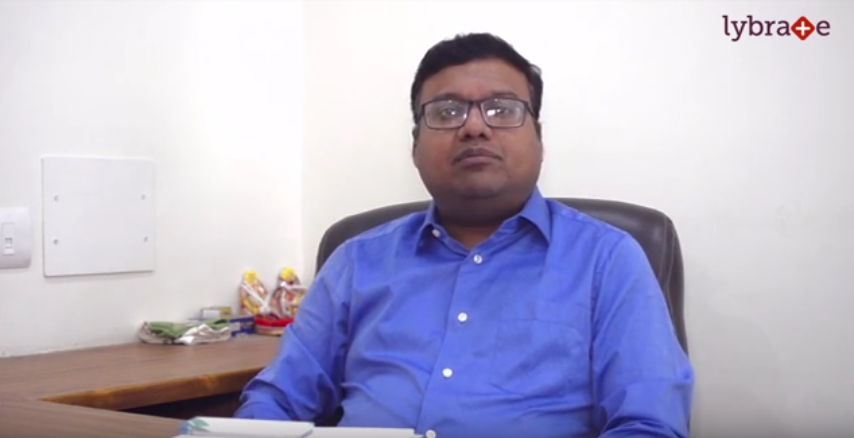 Urinary tract stones begin to form in a kidney and may enlarge in a ureter or the bladder. Depending on where a stone is located, it may be called a kidney stone, ureteral stone, or bladder stone.
2684
people found this helpful
Hi sir. If you feel improvement with medical therapy then continuing same is an option. If there is no improvement or development of complications then surgery might be required.
1
person found this helpful
View All Feed
Near By Clinics

New Delhi, Delhi,
New Delhi
View Clinic