About
Our medical care facility offers treatments from the best doctors in the field of Homeopath . It is important to us that you feel comfortable while visiting our office. To achieve this g...
...more
Our medical care facility offers treatments from the best doctors in the field of Homeopath . It is important to us that you feel comfortable while visiting our office. To achieve this goal, we have staffed our office with caring people who will answer your questions and help you understand your treatments.
More about Homeo Works Clinic
Homeo Works Clinic is known for housing experienced Homeopaths. Dr. Gopinath Menon, a well-reputed Homeopath, practices in Mumbai. Visit this medical health centre for Homeopaths recommended by 85 patients.
Timings
Location
Omax Chamber, Shob no. 6, Teligalli, Andheri east, Opp Ginger Hotel
Andheri East
Mumbai,
Maharashtra
-
400069

Get Directions
Photos (4)




Videos (4)
View All Videos
Doctor in Homeo Works Clinic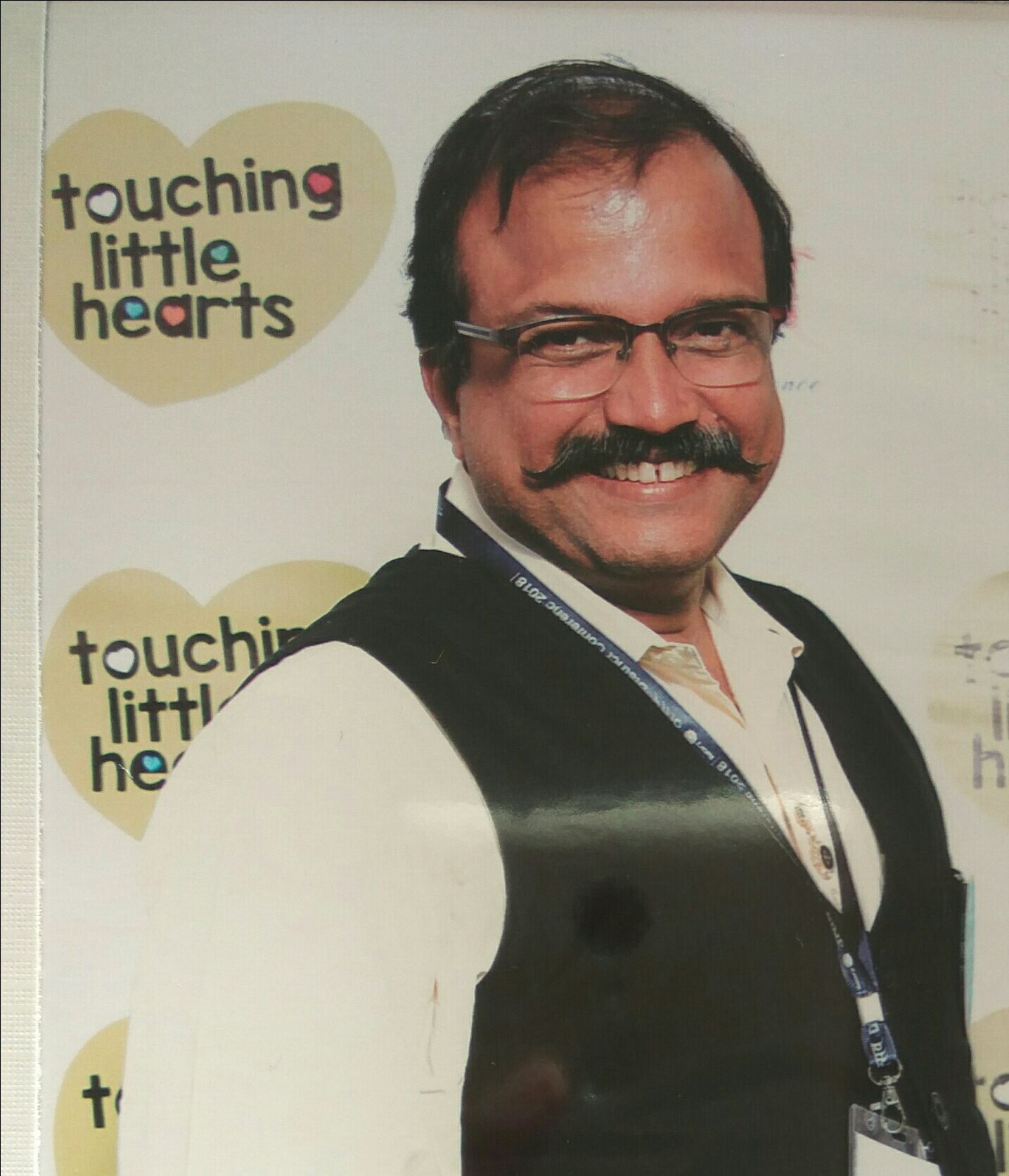 BHMS
Homeopath
Book appointment and get ₹125 LybrateCash (Lybrate Wallet) after your visit
Services
Submit Feedback
Submit a review for Homeo Works Clinic
Your feedback matters!
Write a Review
Patient Review Highlights
"Professional"
1 review
"Prompt"
1 review
"Well-reasoned"
3 reviews
"Thorough"
1 review
"Practical"
2 reviews
"knowledgeable"
10 reviews
"Sensible"
3 reviews
"Caring"
2 reviews
"Very helpful"
32 reviews
"Saved my life"
1 review
"Inspiring"
3 reviews
Reviews
Prashant
Apr 9, 2018
Dr. Gopinath Menon provides answers that are very helpful, knowledgeable and well-reasoned. Well experienced & has a very good knowledge, recommended doctor
Nitu Sharma
Jun 5, 2017
Dr. Gopinath Menon provides answers that are caring, practical, very helpful and sensible. Thanks for the response! Was very reassuring.
Mr.Lywelin Luicien
Jun 1, 2017
Dr. "Gopinath Menons" effective treatment ended my sons persistent crying and now we are peacefull and relived.
Verified
Jun 1, 2017
Treated well. Fungus reduced in 4 weeks of treatment
Shalini Fernandes
Jun 1, 2017
Very satisfying
Lekha Trailokya
Jul 29, 2017
Good.
Feed
Blessed are the people who enjoy a healthy, flawless and glowing skin with minimum effort, throughout their life. Of late, dermatological problems like acne, pruritus, psoriasis, dermatitis, eczema have been affecting all and sundry. People, irrespective of their age, sex and occupation suffer from skin diseases.
While some of the ailments are minor problems, others might be grave enough for one to seek an expert opinion. A number of factors, both internal as well as external, contribute to the skin ailments.
The dermatological problems, if not treated timely, can leave a person physically, mentally and emotionally drained out. In such cases, a person's self-confidence is the worst affected. A lot of conventional and Allopathic options are available to treat skin diseases. Ointments, antihistamine tablets and antibacterial medications, though effective, often provide temporary relief. In many cases, it has been observed that in due course of time, the problems tend to relapse. The disease, thus, never really leaves the body, piling on the agony.
In this regard, Homeopathy has been took the medical world by storm. It works effectively to completely eliminate the dermatological problem out of your system, providing permanent relief. Homeopathy adopts a holistic approach in treating a disease. It lays great emphasis towards identifying and treating the underlying cause.
Homeopathic treatment can be a little time consuming, but the time is worth waiting for. Over the past few decades, homeopathy has been the most sought after and reliable medication to deal with dermatological problems. Problems as grave as psoriasis and herpes can be completely cured, all thanks to the goodness of homeopathy.
Some of the homeopathic medications that have effectively dealt with skin diseases include:
Natrum Muriaticum and Rhus Toxicodendron: Both the medications, Rhus Toxicodendron in particular, are very effective against eczema. Natrum Muriaticum has been found to soothe a person suffering from mental depression greatly.
Thuja Occidentalis: Acne problems, warts, freckles, dry and itchy skin, ulcers (anogenital region) can throw life in jeopardy. Embrace the goodness of Thuja Occidentalis and the mentioned skin problems will be a thing of the past.
Arsenicum: If psoriasis and chronic urticaria are giving you sleepless nights, Arsenicum is what you need. Arsenicum is equally effective against chronic eczema.
Sepia: Herpes can make life miserable. Sepia is a powerful medication that gives one a lot to cheer about. People with psoriasis and dry skin can greatly benefit from Sepia.
Cantharis: It provides great relief from blisters, skin eruptions and burns (second and third degree).
To enjoy the everlasting benefits, one needs to be a little patient with the treatment.
Infection is generally understood as the invasion into the body tissues of an organism by certain foreign bodies such as bacteria, parasite, and virus. They are transmissible diseases and can be transmitted from one person to the other via sneezing, coughing or physical contact. They can be mild, moderate or severe.
They can be acute, that is, can last for a short time, or chronic that lasts for a long time, or a latent infection that may not cause any symptoms at first but reactivates and resurfaces over a period of time.
Although each infection has its own distinct symptom. Generally, these symptoms include fever, swelling, redness, inflammation, burning, cough, diarrhea, fatigue, muscular pain, nausea, vomiting, rapid pulse or rapid breathing.
If the patient has a severe headache, difficulty in breathing, painful swelling and unexplained prolonged fever or cough, he or she should immediately consult a doctor.
Conventional drugs that are given to treat infections like antibiotics, antivirals, antihistamines and steroids have many side effects on the human body. They, on one hand, hamper the digestive power of the system and on the other hand lower the immunity power of the body. In the long run, these medicines can have adverse effects on the body. Though conventional drugs suppress the disease for some time, the disease tends to resurface in the future.
However, Homeopathy has been found to be of great success in treating both acute and chronic infections. The best part is that there is no side effect. Homeopathy also boosts our immune system so that the body naturally develops the strength to fight against infections in future, when foreign bodies invade. Homeopathic medicines have also proved to be effective as preventive measures against infections.
Some of the Homeopathic medicines for the treatment of most common infections are discussed below:
Throat infections: Belladonna, Lachesis, Lycopodium, Phytolacca, and Mercurius are most commonly administered to cure throat infections.
Skin infection: Common homeopathic remedies are Sulphur, Calendula, Hypericum, Silica, and Hepar sulfuris.
Bladder infection: Berberis, Chimaphila, Hydrastis, Apis, Cantharis, and sarsaparilla are commonly prescribed.
Stomach infection: Arsenic album, Nux vomica, Carbo veg, Lycopodium, and Pulsatilla are commonly recommended.
Sinus infection: Kali bichromicum, Pulsatilla, Mercurius, Natrum muriaticum, and Allium cepa work well in cases of sinus infections.
Most of the Homeopathy medicines are prescribed on the basis of symptoms observed. So, Homeopathic medicines are prescribed, even before the definitive diagnosis is made. Thus, the time saved prevents the infection from spreading, and the patient is automatically cured rapidly.
740
people found this helpful
Good morning, Go and get a upt (urine pregnancy test) done. You will get the kit in any medical store.
1
person found this helpful
Good morning! What you experience is normal. You can do the same when when you are in the mood. All you need to do is focus on something else and detach from the act. You will see that you are able to hold on more. Second thing you could start with is Kegel's exercises. Read it up if you are not aware and start doing it as frequently as you can. Thirdly try the stop and start method. When you feel you are about to cum, stop stroking till the orgasm wave passes. Then start again. The above three steps will help you hold on longer. All the best.
2
people found this helpful
The disruption of the normal female cycles of menstruation and ovulation after the age of 45 and the loss of her ability to conceive naturally is known as menopause. The associated symptoms of menopause are heat flushes, insomnia, weight gain, depression, nausea and fatigue.
While hormone replacement therapy is the most common procedure to provide relief from menopausal symptoms, natural homeopathic remedies can also be used for the same. These remedies are completely safe as opposed to hormone replacement therapy which has a number of side effects.
The following homeopathic medicines and remedies can be used to treat menopause:​
A balanced diet which provides you with optimal nutrition can be helpful in treating menopausal symptoms. When you get enough vitamins and minerals, the physical discomfort caused by the symptoms can be reduced greatly.
Phosphorus can help with migraines, extreme sweating, numb hands, fast pulse, memory problems and dry and itchy skin. Foods high in phosphorus content are meat, fish, cheese, nuts and seeds of pumpkins, sunflowers etc.
Excessive deposition of fat can interfere with the hormonal cycles and cause imbalances in the level of estrogen and progesterone. So, regular yoga and exercise can be helpful.
Amylenum nitrosum can provide relief from profuse sweating, shortness of breath and palpitations.
Phytoestrogen or dietary estrogen is a compound found in foods such as soybeans, oats, barley, carrots, fenugreek, rice etc. Phytoestrogen can provide natural relief from menopausal symptoms.
Aurum metallicum is used to get the tissues and organs to function normally again and control feelings of anxiety and claustrophobia.
Aconitum napellus (wolf's bane) is a flowering plant and its extracts can reduce panic attacks, heat flushes, over excitability and depressive symptoms.
Argentum nitricum is a nitrate compound of silver which is used to control excessive bleeding in the pre-menstrual stages.
Belladonna (deadly nightshade) is beneficial for a large number of symptoms such as headaches, fatigue, insomnia, frequent urination, osteoporosis, abnormal weight gain and other nervous disorders.
Bryonia alba, a flowering plant, is used as a remedy for vaginal infections, rashes and vaginal dryness that are common during menopause.
Natrum muriaticum, in small amounts, helps to reduce stress. Stress can cause problems in thyroid function, cognitive functioning, digestive system functioning and it can elevate blood pressure levels rapidly.
Nux vomica (strychnine) is a common homeopathic medicine for nausea, vomiting and indigestion. These problems are seen frequently in menopausal women, especially after meals at night.
1
person found this helpful
Varicose veins are known to be a very common problem, which results in the inflammation of veins in the body. Veins are the blood vessels, which are responsible for the transfer of deoxygenated blood from the different parts of the body to the heart. Because the blood does not contain oxygen, it has a bluish tinge. As a result, varicose veins are most likely to appear bluish when swollen.
This condition is quite common in old people and some are even likely to develop slight ulcers in the vein.
Homeopathic treatment for varicose veins:
Certain Homeopathic drugs are said to work wonders for this condition, as they not only offer pain relief but also make the veins more elastic. This helps with effective circulation and thus, the swelling reduces. The following is a list of some homeopathic medicines that work best to cure varicose veins.
Hamamelis: It is known to be the best cure for varicose veins. It effectively stops any sort of bleeding from the veins. It also offers relief from pain and from a sensation of heaviness of the legs.
Pulsatilla: This medicine is greatly recommended for women who develop varicose veins during the course of their pregnancy. It immediately does away with the pain. The medicine especially works well for swollen veins of the legs and the hands. Application of a cold pack also helps relieve the pain and reduce swelling.
Calcarea: It is generally recommended to patients who have varicose veins, but do not suffer from any pain. In case the patient feels chilly and suffers from various other symptoms like some sort of burning sensation in the veins or cold hand and feet, calcarea is a good cure.
Graphites: It is known to be a great cure for varicose veins that are accompanied with some amount of itching and cramping.
Arnica: This homeopathic medicine effectively deals with varicose veins accompanied with symptoms like soreness and bruising.
4553
people found this helpful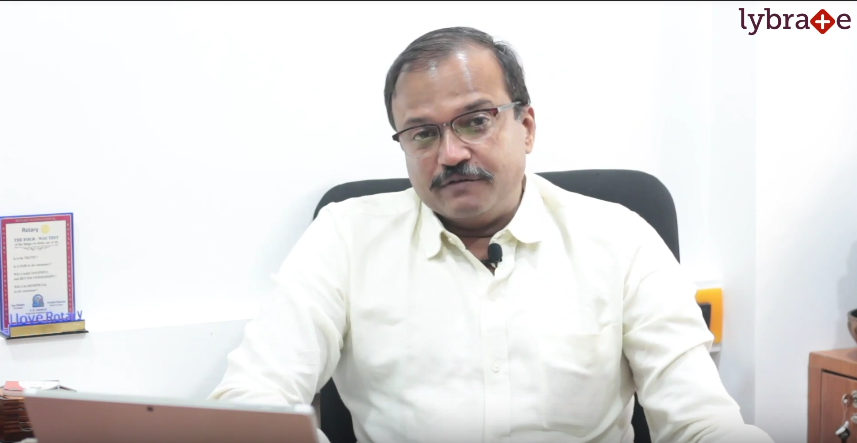 Are you suffering from rheumatoid arthritis and looking for an effective treatment? You can choose homeopathic treatment as it is natural and is free from any side effect. Rheumatoid arthritis is a form of autoimmune disease, which causes inflammation of the joints. The inflammation can be chronic and does not subside on its own. It leads to destruction of your joint tissues.
4473
people found this helpful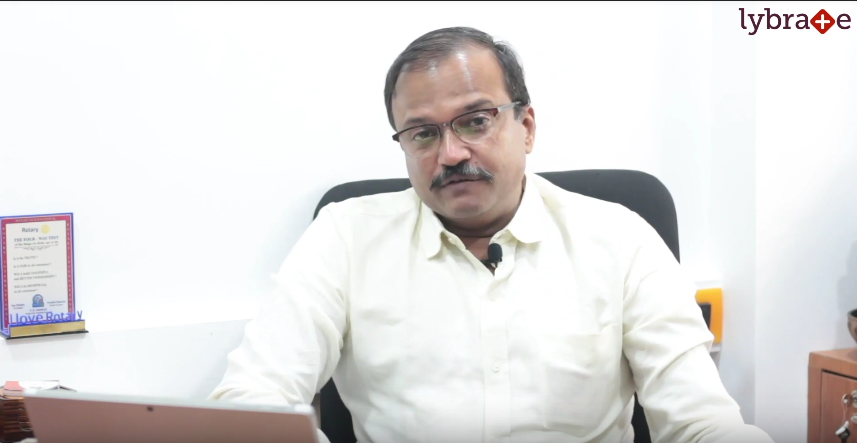 The skin is the largest organ in the human body, which measures about 2 square metres approximately 22 square feet. Skin is not just the longest organ alone in our body, but also has numerous amazing roles which most of us don't realise actually. It not only protects our body from chemical, harmful radiations and sun. It also acts as a major storage area of energy, synthesizes vitamin D and the best indicator of any disorder in your digestive and immune system.
4459
people found this helpful
Contact Dermatitis and Eczema or Atopic Dermatitis may be caused due to a variety of reasons. While contact dermatitis is a less severe condition that is caused when irritants escape from dirt and pollution to settle on the skin, Eczema refers to the inflammation of the skin due to allergic reactions or a family history of a similar condition.
Contact dermatitis is usually characterised by sores and redness, while contact dermatitis will show up in the form of boil like eruptions. Homeopathy is one of the best, long term methods for treatment of this condition.
Let us see how this medicinal field can be used:
Graphites: This medication helps in soothing the oozing that may happen from the boils found in eczema. This is also ideal for eczema patients who are obese or suffering from constipation. It is best suited for skin that has become hard and rough. It can cure the sticky discharge that may come from the pus filled boils. It can also be used for dermatitis, which can be seen in the folds of the skin and the abdomen.
Mezereum: This medicine helps when there is a crust like formation due to dermatitis. The substance can also soothe the acute itching sensation, which takes place when there is pus filled below the dark layer of the crust. This itching usually gets worse at night.
Hepar Sulphur: This medicine is best for severe cases when there is too much pus involved and about to burst out. It can also treat the deep cracks that may be found on the surface of the skin as well as the acute and intense itching sensation. Also, such severe cases leave the skin feeling sensitive to the slightest breeze or wind, in which case Hepar Sulphur can work well.
Dulcamara: This medicine is best suited for patients, who live in places where it rains often and heavily. Dermatitis usually increases and becomes even more painful during monsoons and this medicine can help in bringing down the itching which may also cause bleeding on the yellow black crusts.
Sulphur: When a burning sensation is one of the symptoms of dermatitis, Sulphur can be used. This is also prescribed for other skin ailments and for those who have a hereditary skin condition. This can also be used by patients who have had a relapse in their condition due to damp or cool weather, especially like monsoons, springtime or autumn. It also helps in soothing the symptoms of contact dermatitis which may occur due to contact with new detergent and clothing as well as pollution.
4412
people found this helpful
It is normal to feel nervous before an interview or be anxious about something, but letting that fear take over you is not normal. If your worries and stress interfere with your day-to-day life, you may be suffering from an anxiety disorder. Fear not, this is treatable with homeopathy.
Here are a few homeopathic remedies to help calm an anxious person:
Kali Phosphoricum: Kali Phosphoricum is a potassium phosphate that helps calm people when overwhelmed by anxiety attacks. This is suitable for people who are easily stressed, oversensitive, insecure, irritable and despondent. It also helps deal with the after-effects of grief and fright. Physical ailments such as fatigue, dullness and lack of energy that are a result of anxiety can also be treated with this bio-chemic salt.
Aconite Napellus: Aconite Napellus is made from a purple flowering plant by the same name. it has a number of uses, primary among which is to control anxiety. This is one of the best homeopathic remedies for sudden, intense anxiety attacks and for post-traumatic anxiety. It also helps deal with after effects of anxiety such as memory weakness, restlessness, oversensitivity and spells of rage.
Argentum Nitricum: Argentum Nitricum is also known as nitrate of silver. This is helpful in cases where anxiety makes a person insecure and unsure of what to do. When you're anxious, you are likely to crave for something sweet and feel very hot. Both these are cyclic symptoms of anxiety, and can worsen the situation if not dealt with. However, Argentum Nitricum helps calm the digestive effects of sugar and cool the body to keep anxiety levels in check.
Arsenicum Album: Arsenicum Album is a constitutional remedy that can treat both chronic and acute problems. This works well on people who are worried about safety and security. If issues like health, money and break-ins are the cause of your anxiety, this homeopathic remedy is ideal for you. It also helps deal with restlessness.
Calcarea Carbonica: This homeopathic ingredient is made from the middle layer of seashells. When it comes to anxiety, Calcarea Carbonica is well suited for people who are scared of change and over controlling. This anxiety is accompanied by excessive sweating due to any exertion and stubbornness. Such people are also often afraid of animals and of the dark and get easily confused. One of the biggest advantages of homeopathy over allopathic treatment is the absence of side effects when taken in low doses. However, even homeopathic medication can have side effects when taken in high doses.
4367
people found this helpful
View All Feed
Near By Clinics

4.5
(

478

ratings)
Sunita Hospital, Mumbai,
Mumbai
View Clinic