About
Our medical care facility offers treatments from the best doctors in the field of IVF (In Vitro Fertilization) Specialist, Obstetrician.Our entire team is dedicated to providing you with ...
...more
Our medical care facility offers treatments from the best doctors in the field of IVF (In Vitro Fertilization) Specialist, Obstetrician.Our entire team is dedicated to providing you with the personalized, gentle care that you deserve. All our staff is dedicated to your comfort and prompt attention as well.
Timings
Location
A - 6, Panchwati, Metro Station Pillar Number.84, Landmark : Opposite Azad Pur Sabzi Mandi & Near Adarsh Nagar Metro Station
Azadpur
Delhi,
Choose State
-
110033

Get Directions
Photos (10)









View All Photos
Videos (6)
View All Videos
Amenities
Parking
Cafeteria
Online Appointments
Reception
Waiting Lounge
Ac Rooms
Credit Card
Doctors in FSIVF & Research Center

MBBS Bachelor of Medicine and Bachelor of Surgery, DNB - Obstetrics & Gynecology, DGO
IVF Specialist
Book appointment and get ₹125 LybrateCash (Lybrate Wallet) after your visit

MBBS, D. G O., MD - Obstetrtics & Gynaecology
Gynaecologist
Specialities
IVF Speciality
Largely aims to help couples conceive through the method of in-vitro fertilization
Gynaecology
A branch of medicine reserved especially for treating female conditions of the reproductive system
Patient Review Highlights
"Professional"
10 reviews
"Prompt"
1 review
"Well-reasoned"
7 reviews
"Helped me impr..."
4 reviews
"Thorough"
1 review
"Practical"
6 reviews
"knowledgeable"
26 reviews
"Sensible"
4 reviews
"Caring"
7 reviews
"Very helpful"
66 reviews
"Saved my life"
2 reviews
"Inspiring"
1 review
Reviews
Anushka Soni
Jun 30, 2018
Dr. Ruchi Malhotra provides answers that are very helpful. Thank you
Parth Dileep Tulsiani
Jul 13, 2018
I found the answers provided by the Dr. Ruchi Malhotra to be knowledgeable. Thank you Doctor. Your answer makes me feel very comfortable and easy going with thoughts in my head.
Shiva
Jul 23, 2018
Overall experience is very good, nice doctor and staff. Best IVF Doctor! Highly recommend for IVF treatment
Rohan
Jul 26, 2018
She was very helpful and cordial . A very skilled and understanding doctor . Overall good experience
Nisha
Jul 18, 2018
Dr. Ruchi Malhotra provides answers that are very helpful. Thank you so much
Sidharth Roul
Jul 17, 2018
Dr. Ruchi Malhotra provides answers that are well-reasoned. I am impressed..
Priyanka
Jul 26, 2018
I am very very Happy with all the staff members and doctor. They have done an excellent job. I felt FSIVF as my second home. I don't have words to express my feelings and happiness. I got positive result, it Is like a dream coming out to be true. God bless all of you. I love you all. KEEP IT UP. Never visited any other IVF Center other than FSIVF
Ranjana
Jul 26, 2018
She is a very competent and compassionate doctor I sent couple of my friends too to her She provides rejoices in life of infertile couples She gives excellent results at an affordable package
Seema Singh
Aug 13, 2018
My experience was very good. I had tried at many places but did not get any result and got positive result here by Dr Rushi's FSIVF and I am very happy Facilities.
Nidhi
Aug 3, 2018
After 2 miscarriages I'm finally able to hold my own baby in my arms. Words can't explain how grateful I am to Dr.Ruchi for making my dream come true.
Uma Singh
Jul 30, 2018
Thank you FSIVF for our happiness. After a long journey now we are parents because of you. You are giving us a smiling face. Thanks a lot
Renu
Aug 20, 2018
Very Good staff and cooperative team of doctors, Everything is taken care of by doctors.Treated like a family
Ishani Khanna
Jul 29, 2018
The most understanding, experienced and amazing Gynaecologist in the city. I would recommend her to everyone
Nishitha
Aug 3, 2018
Dr Ruchi is extremely comforting and one of the most friendly and skilled doctor I've consulted
Pratap
Aug 3, 2018
It is one of the best IVF center in Delhi who have a very high ratio of success of IVF.
Shivu
Aug 12, 2018
I found the answers provided by the Dr. Ruchi Malhotra to be very helpful. Good
Sangeeta
Jul 28, 2018
Dr. Ruchi Malhotra provides answers that are knowledgeable. Thanx mam
Ashna
Sep 2, 2018
Doctor Ruchi is very caring and understanding. My experience has never been this good with any other doctor. She is very dedicated to her work and is very professional. She understands the problem completely to provide the best suitable treatment. I had several previous failed IVF cycles in other centres, but when I came to her, I conceived in the first time. Thank you so much doctor.
Suma
Aug 5, 2018
I found the answers provided by the Dr. Naresh Sehgal to be very helpful. Thank you for the reply Is it okay if take dairy products in regular diet.how can reduce the calcium to normal..Im taking vitamin D supplements.
Prachi
Sep 11, 2018
Dr Ruchi is one of the great gynecologists. Perfect analysis of the problem of patients. Nice experience. Staff is cooperative and very positively helpful for the patients. Thank you.
Aaradhya
Aug 7, 2018
I found the answers provided by the Dr. Naresh Sehgal to be very helpful. Very helpful
Feed
Shared 2 weeks ago • Featured Tip
MBBS Bachelor of Medicine and Bachelor of Surgery, DNB - Obstetrics & Gynecology, DGO
In the process of in vitro fertilization, the stimulation of the ovaries of a female is done so as to produce multiple eggs. This technique is performed in laboratories by creating the special environment and using freezing equipment so that the embryos can be stored in liquid nitrogen for the longer period of time.
What is Embryo Freezing?
Embryo freezing is also known as cryopreservation. This technique refers to a procedural method in which the viable embryos are preserved by keeping them at the cool place at very low temperatures, at -196 degree Celsius. After the process of fertilization is done and acculturation of embryo is performed, then the best embryos out of the group are selected for transfer of embryos. In 50 percent of cases, there are ample amount of embryos to fulfill the requirement of embryo transfer. And hence, these embryos can be frozen for use in future purposes.
Advantages of Embryo Freezing
One of the best advantages of embryo freezing is that thawing of frozen embryos can be done and then these can be transferred in the uterus of women without stimulating ovaries. The cycle of transferring frozen embryos is quite simple. The assessment of the menstrual cycle is done to estimate the uterus lining development in females and at the time of ovulation, the embryo is transferred. In certain cases, the women's medical history is taken before and the hormonally controlled cycle is warranted. However, one should always consult the clinician before going for any treatment procedure.
Disadvantages of embryo freezing
As per the research history, almost 70% of the frozen embryos are able to survive the thawing purpose. But the success rate varies from individual to individual. It may be possible that even after saving many embryos, none of the embryos survive the thawing process.
3400
people found this helpful
Shared 2 weeks ago • Featured Tip
MBBS Bachelor of Medicine and Bachelor of Surgery, DNB - Obstetrics & Gynecology, DGO
In case the fertility odds are against your favour, you can undergo a procedure called IVF or in vitro fertilisation. It is a form of fertility treatment in which the sperms and eggs are combined in a laboratory. IVF is a very common fertility treatment procedure, involving modern technology. It is carried out by many women and couples worldwide. When you are facing ovulation problems and issues with the quality of eggs, have blocked fallopian tubes or if your male partner has a low sperm count, a sperm donor's eggs are used via IVF to become pregnant.
The overall process of IVF involves several methods and steps:
Ovarian stimulation: You will have to take a fertility drug called gonadotrophin eight to fourteen days before the beginning of your menstrual cycle. This will help to stimulate your ovaries for the development of multiple, mature eggs for fertilisation. You will also be given synthetic hormones like cetrorelix and leuprolide.
Development of follicle: You should be visiting your doctor frequently while having the medicines for a check-up of your blood hormone levels. Your ovaries will also be measured using ultrasound. This will allow the doctor to monitor the follicle development.
Trigger shot: You will be given a trigger shot injection when the follicles are prepared. This injection leads to full maturation of the eggs, making them ready for fertilisation. The eggs require a period of 36 hours for retrieval after receiving the trigger shot.
Gathering of the eggs: An anesthetic will be given to you and an ultrasound probe will be inserted via your vagina for observation of the ovaries and follicles. A thin needle will be inserted through the vaginal wall with which the eggs are removed from the follicles.
Fertilisation: The eggs will be observed one final time before being combined with your partner's sperm. Then they will be incubated overnight. Fertilisation occurs during this period and the abnormal eggs do not get fertilised. Three days after the egg retrieval, some of the successfully fertilised eggs transform into embryos composed of six to ten cells. Within five days, some of these embryos turn into blastocysts composed of fluid-filled cavities and tissue. This separates into the baby and the placenta. The most viable embryos are placed in your uterus. One to five embryos are placed in your uterus by the insertion of a catheter through the cervix. The embryo implants itself to the uterus walls. Gradually, it develops into the baby. The chances of pregnancyare higher when there are multiple embryos.
Before thinking of undergoing IVF, you must consult a doctor to know about the entire process. You also need to know whether you are fit to undergo IVF as there are several criteria you should satisfy for IVF.
4822
people found this helpful
Shared 1 month ago • Featured Tip
MBBS Bachelor of Medicine and Bachelor of Surgery, DNB - Obstetrics & Gynecology, DGO
Of a million sperms released in one ejaculation, a single sperm manages to fertilize the egg, which grows into an embryo and then a baby. Due to various reasons, when this does not happen, it is termed as infertility and is currently on the rise.
With IVF, couples sometimes go through multiple sessions to ensure fertilization. ICSI or intracytoplasmic sperm injection improved this chance of fertilization. It is where a single sperm is used to fertilize an egg in an artificially controlled environment and then injected into the uterus where it grows further.
The next step in this technique is IMSI, where the chances of successful pregnancy are further enhanced and also promises improved quality of the embryo. IMSI, as it stands for, has "morphologically selected" which means under a highly powerful microscope, the best sperms are selected and then used to fertilize the egg. Morphology stands for shape, and the shape of the sperm is a direct indicator of the sperm quality. This not just ensures good success rate but also ensures the sperm which is used produces a high-quality embryo.
Features
High success rate of fertility
Reliable and efficient method of ART (assisted reproductive technology)
More expensive than traditional IVF methods or ICSI
Requires complex equipment, training, and set-up
Indications:
Useful in couples who have failed IVF previously
Male infertility with unidentifiable cause
Poor sperm quality
What to expect?
Both partners are prepared both physically and mentally prior to IMSI.
Before the procedure - men:
A screening is first done to decide if the sperms can be used directly
In case of hereditary diseases, a donor is preferred
The first technical step involves sperm collection, either directly or through a donor
Sperms are collected either through masturbation or through a small incision in the testicles
Sperms used could be fresh or frozen; fresh ones may be stored for later use also
Before the procedure – women:
The woman is put on some ovulation therapy to ensure the release of multiple eggs, so a good one is picked. These high doses of hormones ensure multiple eggs are released.
Egg release is monitored through blood and urine tests
They are collected within after 36 hours of release
During the IMSI procedure:
A healthy egg is chosen and placed in a glass container containing hyaluronidase
Sperms are placed in a medium which will slow their movement, which enables picking a good sperm for fertilization
The dual advantage of this is that in addition to a high success rate of fertilization, the quality of the embryo is also assured
4768
people found this helpful
Shared 1 month ago • Featured Tip
MBBS Bachelor of Medicine and Bachelor of Surgery, DNB - Obstetrics & Gynecology, DGO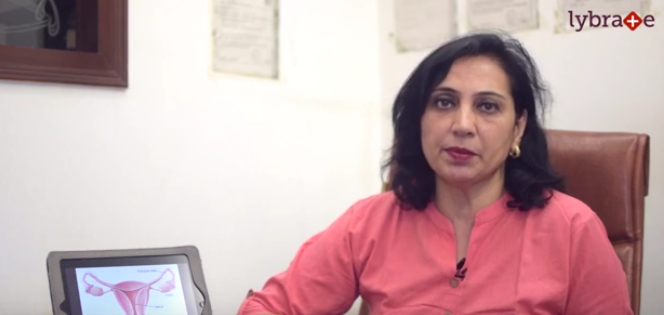 Polycystic ovarian disease (PCOD) or syndrome (PCOS) is a condition where there are multiple cysts in the ovaries and as a result there are several symptoms in various body parts. One of the significant things to note is that there is a strong correlation between diet and PCOD/PCOS.
3131
people found this helpful
Shared 1 month ago • Featured Tip
MBBS Bachelor of Medicine and Bachelor of Surgery, DNB - Obstetrics & Gynecology, DGO
The specific causes of PCOD are yet to be determined. In PCOS patients, the ovaries produce excess androgens or male sex hormones, which result in an imbalance in ovulation, acne breakout and development of excess body hair. Your body faces problems using insulin and develops insulin resistance.
3243
people found this helpful
Shared 1 month ago • Featured Tip
MBBS Bachelor of Medicine and Bachelor of Surgery, DNB - Obstetrics & Gynecology, DGO
PGS or Pre-implantation Genetic Screening is a test conducted to decipher the chromosome count of the embryo. Today, if you are planning to get pregnant or using alternative technologies for pregnancy; there are several tests that need to be conducted so that the child is born healthy and stable.
One such test is the PGS, it determines whether or not the count of chromosomes is normal, which is forty six, is present in the embryo. If there are abnormal numbers of chromosomes present in the embryo then it might lead to additional problems in the future. In such cases, special treatments and procedures are conducted.

There are several advantages of PGS. Some of them are highlighted in details below.
Healthy pregnancy: Interestingly, a man can produce sperms throughout his lifetime. But a woman is born with the eggs already created. The chances of producing a healthy baby with those eggs decrease as the age of the woman increases. It is seen that those women who think of delivering a child in their older ages are often found with chromosome deficiencies in the embryo. Thus, to avoid such a situation, it is best to perform PGS.
Reduces the chance of miscarriage: Pregnancies which occur without having performed any prior tests like the PGS have high chances of resulting into a miscarriage at the slightest of carelessness. But research has found that those pregnancies which take place after considering the chromosomal health of the embryo have reduced the risk of being abnormally terminated.
Time reduction between two IVF Circles: For those who do not know IVF stands for In-Vitro Fertilisation. It is a process which aids a woman in becoming pregnant. It is often opted by those who are having issues in naturally conceiving a child. PGS here plays an important role. If the test detects abnormal embryo, then the next IVF circle can be started right away without wasting any time. But if the PGS detects a normal embryo then the IVF circle is deemed to be successful and the woman can continue with the pregnancy.
Thus, these are some of the main advantages of Pre-Implantation Genetic Screening. This helps to determine whether the embryo is of the desired choice or not and whether the baby born out of it would be healthy and normal. It is one of the tests which need to be conducted preceding implantation to provide better results after the implantation process is carried out.
4804
people found this helpful
Shared 1 month ago • Featured Tip
MBBS Bachelor of Medicine and Bachelor of Surgery, DNB - Obstetrics & Gynecology, DGO
Cervical cancer refers to the type of cancer that spreads through abnormal cells, which may be found in the lining of the cervix. This affects the lower part or the womb of the body. This may also be medically known as the uterine cervix. This kind of cancer is considered one of the most preventable ones. There are various kinds of screening tests that can help in early detection so that the symptoms become clear and the problem can be treated before the cancer spreads or malignancy sets in.
Read on to know more about the various screening measures that can help in treating and preventing the same.
Pap smear test: This is one of the most recommended and easiest tests conducted for cervical cancer screening. The pap smear test is recommended for all women who have been through child birth. In this form of screening, the doctor usually takes a sample from the cervix of the patient. This will be then be put through a lab test to find any kind of anomalies in the cells of the cervix. This test is also strongly recommended on an annual basis for women who are going through menopause, as this is the time when the cells undergo maximum changes.
HPV test: The HPV test can be conducted along with the pap smear test so as to find out if the HIV virus is active as well.
Pelvic exam: In order to conduct screening for cervical cancer, the doctor may also ask the patient for a pelvic exam. In this test, the doctor checks the various areas like the uterus, the cervix and ovaries so as to ensure that there are no anomalies and irregular changes in these areas or organs of the body. This exam can help the doctor in finding any changes that may point at the risk of developing cervical cancer.
Reading the test results: The doctor will usually take a look at the test results before making a clear diagnosis and recommending a course of medication or other kinds of treatment so as to prevent the spread or onset of cancer. For cases where this type of cancer has already progressed to a great degree, the doctor will usually recommend chemotherapy as well as radiation and sometimes, even surgery.
When should you get a screening test done?
Once you are above 21 years of age or have had a baby, it is imperative to get a screening test done at least annually. It is also important to get this done once a year if you are going through menopause. The doctors may ask you not to go through a test, if your previous three tests have been clear.
4386
people found this helpful
Shared 1 month ago • Featured Tip
MBBS Bachelor of Medicine and Bachelor of Surgery, DNB - Obstetrics & Gynecology, DGO
With infertility now impacting many patients, they are now choosing to engage in different ways of conception, such as Assisted Reproductive Technology such as in vitro fertilization (IVF). However, IVF treatment can be actually psychologically and economically challenging for most people, therefore, before you opt for this choice, it's essential that patients must know about this process in detail.
Research the process
Before patients go for IVF treatment, they should understand the treatment pattern and stages of treatment and also what is involved in each phase. Being well advised is the best way to be psychologically prepared for the psychological and physiological changes that IVF can bring.
Make sure that you're as healthy as possible
Adopting a healthy diet and fitness program is the best way to start any fertility journey. Studies have shown that women who are in better physical and emotional health have the maximum chance of success with IVF.
What causes should be considered while going for IVF?
The problems such as Endometriosis where the endometrial lining of the uterus gets inflammation and does not allow the mother to conceive a baby, other conditions such as when there is a very low sperm count. Also, there are problems associated with the functioning of fallopian tubes or the uterus, the formation of antibodies in the mother's blood which causes harm to egg or sperms, the sperm motility is low or when the complications related to fertility cannot be determined correctly.
Success rates are not designed to your exact conditions and so can give a deceiving picture about the chances of your success. It is also essential to look carefully at exactly what is being calculated. On average the success rate of IVF is around 35%, a significance that most people will have to endure a number of treatments before accomplishing a successful pregnancy.
4408
people found this helpful
Shared 2 months ago • Featured Tip
MBBS Bachelor of Medicine and Bachelor of Surgery, DNB - Obstetrics & Gynecology, DGO
IVF (In Vitro Fertilisation) is a sophisticated and most effective procedure used to implant a zygote(fertilized egg) into the female uterus near the time of ovulation to initiate the pregnancy. A fertilized egg is obtained by combining a frozen egg with sperm outside the body and letting them undergo embryo culture for at least 2-6 days.
The following factors contribute to a successful IVF:
Age of the woman:

Maternal age is an important factor for a successful IVF. Women who undergo IVF treatment before they attain the age of 35, are more likely to have healthier babies and their eggs can be chosen for the IVF procedure.
Women above 40 have a lower chance of conceiving due to aging eggs; hence, they would need donor eggs for IVF treatment.
The table below shows the live birth rate against maternal age
Maternal age for IVF is between <35 35-37 38-40 41-42 >42

Pregnancy History:

If the earlier pregnancy was with the same partner without any miscarriages, then a chance of IVF success is higher.
IVF may not be feasible in some cases of miscarriages.

Fertility Issues:

Some male and female infertilities and abnormalities in the uterus may impact IVF success rate. It is key for both partners to identify such issues early before IVF treatment is sought.
In women, an abnormally functioning ovary with low quality of eggs can affect IVF treatment and usage of drugs to stimulate their ovary function, lowers the chances of a successful pregnancy with IVF.

Other factors:

Smoking and consumption of alcohol affect IVF success rate and also increase the chance of miscarriage with IVF.
Quality of semen and habits of semen provider need to be taken into consideration before going for IVF.
A number of IVF cycles and embryos transferred in those cycles and the quality of those embryos.
Prolonged infertility in men and women can decrease the chances of success.
Note that being aware of the factors that affect IVF success rate, risks involved and the treatment procedure can help in deciding whether to go for IVF. A doctor can decide on the feasibility of IVF treatment depending on the type of infertility and the factors listed above.
3686
people found this helpful
Shared 2 months ago • Featured Tip
MBBS Bachelor of Medicine and Bachelor of Surgery, DNB - Obstetrics & Gynecology, DGO
Intrauterine insemination (IUI) and in vitro fertilization (IVF) are two commonly used methods of fertility treatment, which increase a couple's chance of becoming pregnant.
The Procedure
IUI- IUI is a procedure during which processed and concentrated motile sperm are inserted directly into a woman's uterus. This procedure is timed according to a woman's ovulation, and may be performed one to two times in the days immediately following the detection of ovulation. After ovulation a woman's egg is picked up by the fallopian tube and waits there for the sperm. Since the IUI procedure deposits higher concentrations of good quality sperm close to where the egg is waiting, the chances that the egg and sperm will find one another are increased.
IVF- IVF is the most successful method of fertility treatment utilized today to help couples to conceive. The basic components of the IVF process include stimulation of the ovaries to produce multiple eggs at a time, removal of the eggs from the ovary (egg retrieval), fertilization of the eggs in the laboratory, and subsequent placement of the resulting embryos into the uterus (embryo transfer). The chance of pregnancy from IVF depends primarily on the age of the woman, the cause of infertility, and factors related to the quality of the IVF laboratory.
Success Rates Of Both Treatments
IUI Treatment: There is a marked difference between IVF and IUI pregnancy rates. IUI has a success rate between 5% and 20%, but it can even be as low as 1-2 %, depending on the woman's age and fertility levels. The chances of conceiving through IUI is higher if fertility drugs are administered along with the treatment.
IVF Treatment: IVF has a high success rate – between 20% and 35% and it can even go as high as 40%. This may not seem like a lot, but it is very high, considering that an average young and fertile couple has only a 15-20% chance to conceive in a month. It is important to understand what IVF and IUI success rates mean and the factors that affect it before deciding on a fertility treatment. You can also use any reliable online IUI vs IVF comparison tool to determine your approximate success rates with each of these treatments, depending on your age, lifestyle, and medical history.
You should use online sources of information to understand more about fertility problems, how age affects fertility levels, and whether freezing your eggs is a good option for you. However, discuss all these issues with your doctor to ensure that you have the right information and that you have understood it correctly. Fertility specialists provide you with personalized fertility plans based on your health which is why you should always talk to them before you make any decision.
4372
people found this helpful
View All Feed