CCEBDM, PG Diploma In Clinical cardiology, MBBS
General Physician
•
93

% (

8238

ratings)
•
41 years experience
Ask Free Question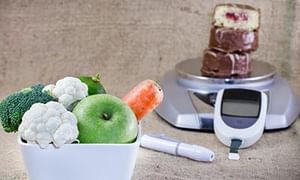 She needs 1. Adjustment of doses of medicine for diabetes 2. Diet and exercise and rest menu and schudle, get her lipid profile, hba1c, kft. Lft, ecg bp, and urine re/me. And contact on private chat for proper assessment and advise good luck.

Merrithew Stott Pilates, Bachelor of Physiotherapy
Physiotherapist
•
90

% (

135

ratings)
•
8 years experience
Ask Free Question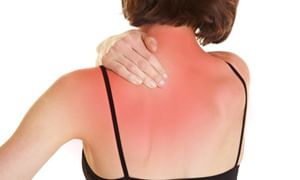 Goodevening I have read through your question and I can advice you on a couple of things to do. As age goes by the bones and muscles of the body start to slow down, so every man and women will start having difficulties in their activities of daily life. Let me start by sharing a few points on bone health and muscles. Also the importance of keeping up a good lung capacity to enhance better breathing. > bone - the body is comprised of a skeletal system which is the scaffolding support to our body. Bones will start degenerating and will start softening after menopause the bones of females start softening much faster than men due to decrease in eostregen hormone. Arhritis is the inflammation of the bone at the joints especially knee and hip. The cartilage around the joints start to erode. This will thereby cause pain difficulty in walking, climbing stairs. > muscle- muscles are connecting tissues in our body. They connect bones to bones. Muscles start getting reduced both in their properties and their flexiblity. So because of this along with bone softening and muscle atrophy the strength attached to the body reduces. Muscle strength has to be improved right from a young age of 20 and above. > lung capcity and volume - our respiratory system comprises of our lungs and the wind pipe. As age goes by the breathing pattern of all individuals will change slightly. Capacity of the lungs will reduce. So it is important to know good breathing techniques which will enable your mother to have good lung power. I will list out a few exercises and I will let you know whom to meet. >> firstly she should start exercising on her knees and hips. - start with pressing the knee witha towel in the lying down position and hold in the pressed position for 10 seconds. Then at the heel to press the towel in the same way - next ask her to lie down and raise her leg up to 45 degrees and hold on for a while. - then she should press her buttocks on the seat or bed for a while. This is to increase hip strength. - then ask her to squeeze a towel in between the knees. >> then next for all joints and muscles of the body it is important to do a set of active exercises daily. Gentle rotation of shoulders and then elbow an wrist movements. Knee bending and exercises for the back. All this will enable a good muscle strength. >> next for the good breathing techniques - she start with slow deep breathing exercises and then follow the next breathing tecniques using a spirometer. The spirometer is a device which will build up lung power and capacity. Please tell your mother to blow a baloon atleast twice a week. >>>>>>>>>>>. Whom to meet and what investigations to take.>>>>>>>>. 1) it would be better to meet an orthopedic doctor and get an xray done for the knees and hips. This is to check for arthritis. 2) then meet a cardiologist also to rule out any heart issues. Make sure she undergoes a general health check up once in 6 months. I hope I have cleared your doubts please do get back to me. I am available on a private conversation. If you are in bangalore you could visit my clinic. But please get back to me after a m, onth and tell about your mothers progress. I would be interested to know. Thankyou mam/ sir.
1
person found this helpful
M.Sc - Dietitics / Nutrition, B.Sc Home Science (hons)
Dietitian/Nutritionist
•
89

% (

934

ratings)
•
7 years experience
Ask Free Question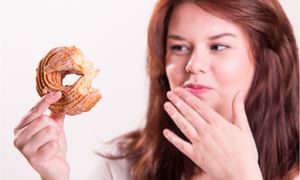 Hello you need not worry. She needs a change in medications, take her to md Dr. Also take following ingredients and make a powder: almonds - 50 green elaichi - 50 neem leaves dry - 50 whole black pepper - 50 bhunna channa - 125 g. Take 1 tsp after breakfast and 1 tsp before dinner. Don't skip breakfast. Sleep for 7-9 hours per night is must for her. Include whole grains, sprouts, seasonal fruits and vegetables, salad vegetables like cucumber, kakri, onion, tomato etc. Include green tea 4-5 times a day. Thank you.