About
Our entire team is dedicated to providing you with the personalized, gentle care that you deserve. All our staff is dedicated to your comfort and prompt attention as well.
...more
Our entire team is dedicated to providing you with the personalized, gentle care that you deserve. All our staff is dedicated to your comfort and prompt attention as well.
More about Sir Ganga Ram Hospital
Sir Ganga Ram Hospital is known for housing experienced Cosmetic/Plastic Surgeons. Dr. Lalit Choudhary, a well-reputed Cosmetic/Plastic Surgeon, practices in Delhi. Visit this medical health centre for Cosmetic/Plastic Surgeons recommended by 54 patients.
Timings
Location
Room No-F-24, 1st Floor, Rajender Nagar
Rajender Nagar
Delhi,
Choose State
-
110060

Get Directions
Videos (3)
Doctor in Sir Ganga Ram Hospital

M.Ch - Plastic Surgery, MS - General Surgery, MBBS
Cosmetic/Plastic Surgeon
Book appointment and get ₹125 LybrateCash (Lybrate Wallet) after your visit
Services
Submit Feedback
Submit a review for Sir Ganga Ram Hospital
Your feedback matters!
Write a Review
Patient Review Highlights
"Very helpful"
1 review
Reviews
Nikhilesh Gargi
Apr 27, 2018
Dr Lalit is really good doctor. He listens patiently, explains the problem in detail and answers all the questions. He gives a lot of confidence and assurance which is really helpful. I had Arteriovenous Malformation for which I consulted him and underwent a surgery for its removal. I would recommend him to anyone I had an Arteriovenous Malformation in the toe of the left foot. I had an Embolization procedure done at Max Saket. The procedure didn't help me. The doctor at Max suggested me to undergo an amputation of the toe as the final solution. I took opinions from Medanta, Sufderjung hospital, RML hospital which were confusing as all were different Wanting to save my toe from being amputation, I came back to Dr Lalit and discussed the whole situation. He told me that amputation is not required at all and this now be fixed by excision/debulking surgery. He explaned the details of the procedure to be done and answered all my questions.
Swati Maheshwari.
Nov 16, 2014
He takes care from the beginning till the end. Expert in his line and very dedicated to his profession. My experience with him was very good. I was in safe hands. And this feeling is very important for every patient.
M.rana
Nov 16, 2014
He is v.gud and sincere at his work. Those in need should visit him.
Rajat
Nov 16, 2014
Expert in his field
Vandana Khanna
Nov 16, 2014
Great,....
Feed
Shared 5 days ago • Featured Tip

M.Ch - Plastic Surgery, MS - General Surgery, MBBS
Cosmetic/Plastic Surgeon, Delhi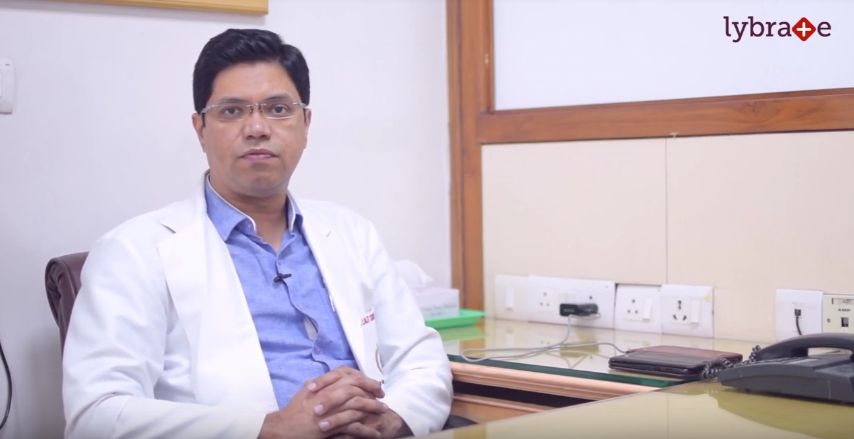 The procedures, techniques, and principles of cosmetic surgery are entirely focused on enhancing a patient's appearance. It gives you new confidence and Improves aesthetic appeal, symmetry, and proportion are the key goals.
2596
people found this helpful
Shared 3 months ago • Featured Tip

M.Ch - Plastic Surgery, MS - General Surgery, MBBS
Cosmetic/Plastic Surgeon, Delhi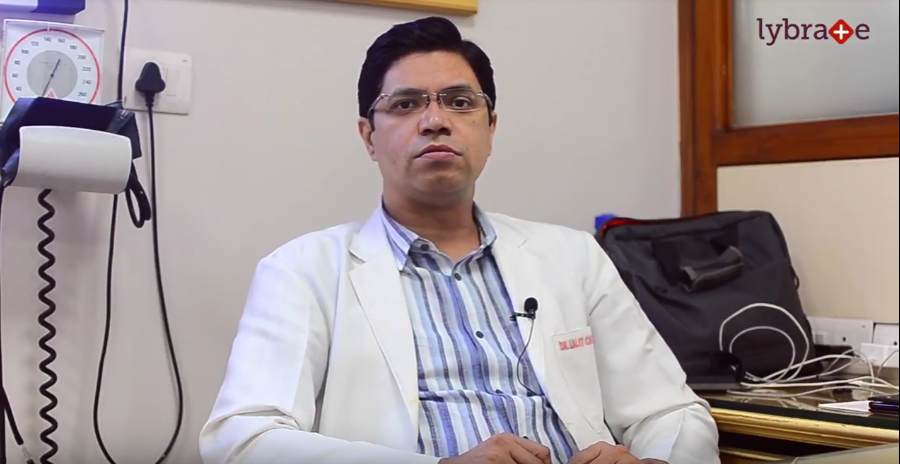 Cosmetic surgery and plastic surgery are closely related specialties, but they are not the same.While both cosmetic surgery and plastic surgery deal with improving a patient's body, the overarching philosophies guiding the training, research, and goals for patient outcomes are different.
3301
people found this helpful
Shared 4 months ago • Featured Tip

M.Ch - Plastic Surgery, MS - General Surgery, MBBS
Cosmetic/Plastic Surgeon, Delhi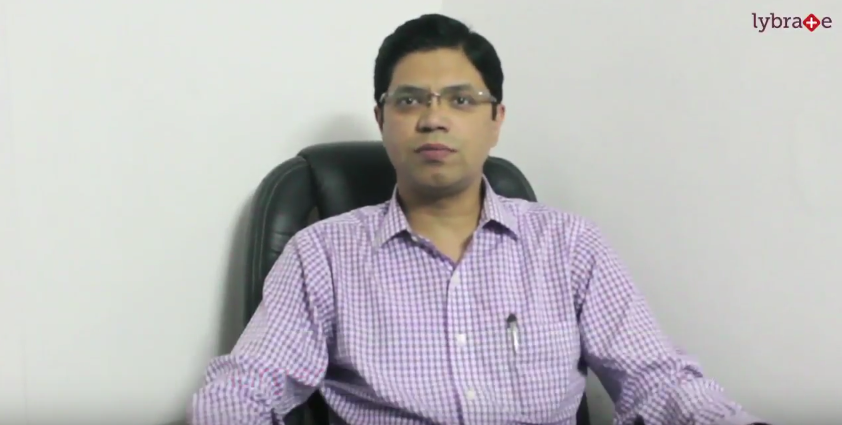 Hi! I am Dr. Lalit Chaudhary, Senior consultant plastic surgeon at Sir Ganga Ram Hospital and Vice Chairman right now.
We have all range of surgeries - not just reconstructive plastic surgery but also the cosmetic surgeries with us. Nowadays , gradually the cosmetic surgery cases have gone up by more than 50% of the plastic surgery practices. More common cosmetics side patients who are coming to us, are about body contouring in both the males and females.
In males, we see nowadays very common , is the male breast tissue with enlarged breast or what we call as Gynaecomastia. It can be completely cured with a small operation which is practically scar less. Generally next day , you can join with your routine work and there is 3 weeks of weight bearing issue, otherwise table job and walking is fine.
Same in females, there is tummy tuck, breast enhancement and reduction. Most commonly for face, we come across patients coming for rhinoplasty or the nose job. Then the hair transplant procedure where big number of patients suffering from baldness or loss of hair come.
Generally other than the cosmetic procedures, we have well-developed plastic surgery department set up at our Ganga Ram Hospital. We also practice as a clinic basis in Dwarka where we generally see the patient. There is no operation facility there. That is basically the post-op care of the pre-op care for the patient. We can see the patient of this area and surgery is done in Sir Ganga Ram Hospital only.
If you have any queries related to the cosmetic surgeries or the reconstructive plastic surgery or trauma like fingers trauma or complete amputation, right from that level to the reconstruction - may be a cancer reconstruction or a congenital reconstruction or a post-traumatic reconstruction, we have everything with us under the same umbrella in Sir Ganga Ram Hospital. If you have any issues which are from that part of it and if you stay somewhere around in Dwarka, you can come to the clinic and show it to me.
So if you have any issues related to the cosmetic surgery or plastic or reconstructive surgery, you are most welcome to contact me either at my Chisel Clinic in Dwarka or Sir Ganga Ram Hospital where we see daily from 12-4 in OPD here. We have a good team supporting us and Residency Program with us so you have round the clock care which is not present everywhere in Delhi NCR. Even in India you won't find such plastic surgery facilities. So you are most welcome to have any query with us. Take care.
3290
people found this helpful
Shared 8 months ago • Featured Tip

M.Ch - Plastic Surgery, MS - General Surgery, MBBS
Cosmetic/Plastic Surgeon, Delhi
There are many changes that take place in our face and body as we start ageing. While the face starts to show the signs of ageing earliest-in the form of wrinkles and fine lines as well as a sagging chin and neck, the effect of ageing on the body might be slightly late. The skin may sag or you may end up putting on weight in various parts of the body like upper arms, which may look unsightly and bring down your level of confidence as well. Signs of ageing can often make you shy away from living your life to the fullest.

For the sagging upper arms, one can always get a procedure called an Arm lift. This is also called a Brachioplasty. This is a cosmetic procedure that can be conducted to tighten the skin of the arms from the elbow upwards. Let's see how this procedure works.

What does it do?
Excess fat tends to accumulate in both arms togather with weight gain. Person face laxity in this area after massive weight loss or with body ageing.
Arm Lift is a surgical procedure to tighten the skin in the arms through the removal of excess fat deposits as well as skin.
Who can opt for this surgery?
Any person who is medically fit having arm disfigurement can opt for this procedure. Patients who have signs of ageing or excessive weight gain are the best candidates for this kind of surgery. Also, it may be used by the patients who are suffering from sagging skin after losing a great deal of weight which may lead to an appearance of bat's wings on the sides.
How is this procedure conducted?
This surgical procedure is conducted by a Cosmetic Plastic Surgeon. It's a day-care procedure. The doctor begins by marking the various areas of concern having excess fat and flabby skin. Thereafter, the doctor proceeds to remove the excess skin so that the arms are tightened getting more youthful look. This is done under anaesthesia to make patient pain-free. The skin that is removed is usually shaped like an ellipse. In many cases, there may be a need to conduct a liposuction if the patient has excess fat as well. Once the excess skin has been removed, skin edges are approximated with meticulous sutures with various Plastic Surgery techniques.
Recovery usually takes 5-7 days. Person can resume routine activities from very next day. Sometimes you might be advised a pressure garment for better outcome.
In case you have a concern or query you can always consult an expert & get answers to your questions!
3115
people found this helpful
Shared 9 months ago • Featured Tip

M.Ch - Plastic Surgery, MS - General Surgery, MBBS
Cosmetic/Plastic Surgeon, Delhi
It is a condition that causes discoloration and discolored patches to appear on the skin. The color of one's skin is determined by the production of melanin in the body, and hyperpigmentation is caused by a disproportionate production of melanin. People of any race or skin color can be affected by this condition. The most common pigmentation problems are brown sun spots, melasma, age spots, and pigmented birthmarks. Pigmentation issues very depending on the natural colour of the skin. Treatments include fade creams, IPL, Elos Aurora, laser treatments like Fraxel Dual and in some cases biopsy or skin excision is required to exclude skin cancer such as melanoma.

Three skin irregularities caused by this condition are; Post Inflammatory hyperpigmentation, Lentigines (or sun spots) and Melasma.
Treatment of brown sun spots: Many people have mottled brown spots, freckles and patches on their skin due to excess pigmentation. These are easily treated with medical grade Elos IPL or Fraxel Dual laser. There is a range of different causes of pigmentation. Treatments differ depending on what type of pigmentation is affecting your skin. The brown pigmentation is called melanin and is made by special cells in the skin called melanocytes. The main categories of pigmentation problem are freckles, age spots, (also called liver spots or sun spots) melasma and postinflammatory hyperpigmentation.
Melasma: Women with a genetic predisposition to this condition or those with darker skin complexions and those who have a higher exposure to ultraviolet rays are most commonly affected by melasma. It is a condition that affects the areas of the skin that are most exposed to the sun. It involves female hormones and so women who are pregnant are generally affected by melasma. Melasma is blotchy areas of brown skin pigmentation on the face. Melasma, (also known as chloasma), appears as blotchy pale brownish pigmentation on the face, especially forehead, cheek and upper lip. It is more common on darker skin types. It is especially common in women aged 20-40 and is associated with pregnancy or taking the contraceptive pill or injection. It also happens in healthy, non-pregnant woman taking no medications and men using aftershave. Sun exposure following some cosmetics can cause a phototoxic reaction where the chemical substance absorbs UV light. The resulting pigmentation extends where sun and cosmetic use have coincided, for example down the neck, often more on the right side in countries that drive on the left. Melasma is more stubborn and unpredictable to treat than freckles or age spots because the melanocytes have become sensitized and continue to produce extra pigment with even the slightest hint of sun. Sun protection is an essential part of treatment. Melasma can be treated with Active FX Laser Resurfacing. It destroys up to 80% of melanin, efficiently, which is ideal for cases of melasma that cause excessive pigmentation of skin.
Lentigines: Minute brown spots that appear on your face and body, which is the collective result of continuous exposure to the sun, photodamage or chronic sun damage, are called lentigines. The spots usually have a visibly distinct border and appear on areas most exposed to the sun such as the face and hands.
How is one affected by post inflammatory pigmentation?
If there is an excessive production of melanin in the body, it could then overflow to the surface of the skin; this is caused by an inflammation. Post inflammatory pigmentation is the formation of brown patches on the skin that are the result of infection, injury or other conditions. Patients who already have a skin problem are more likely to be affected by this condition.

Post inflammatory hyperpigmentation (PIH) occurs after injury to the skin from whatever cause and is far more prevalent in darker skin. PIH appears as a dark brown area over the area of the previous injury and is due to excess melanin being produced by melanocytes as a result of the inflammation. Typically PIH resolves over several months but can persist for 1-2 years and in some cases can be everlasting. Treatment is generally patience as it will resolve and treatments risk further inflammation and therefore further PIH. However hydroquinone can be useful in some patients and others benefit from mild treatments of Elos Aurora, IPL or Fraxel Dual laser.

Treatment of freckles
Freckles are small flat brown marks on sun exposed areas. The medical term is 'ephilide' and they are an accumulation of melanin in the surface skin cells (keratinocytes). The tendency to form freckles is inherited and is often seen in red heads and younger people. Freckles usually fade in winter and reappear in summer. They need no treatment except sun protection. They can also be faded by Elos IPL, but will reappear with sun exposure. No treatment can transform a skin which freckles, into one which tans evenly. Of course, further sun exposure can bring the freckles out again so it is very important to apply a good sunscreen following treatment to maximise results.
How does laser treatment help to remedy hyperpigmentation?
Clear and Brilliant, Fraxel and Photofacial are three types of laser treatment that have been known to resolve hyperpigmentation.
Short bursts of energy and heat are produced by the laser and aimed at the cells that have a concentration of melanin. The excess melanin from these cells is then broken down and destroyed with the help of the laser.
Each case of hyperpigmentation varies, and their treatment varies on the extent of the condition as well. The treatment will be administered over a course of sessions.
Though these treatments are effective, one must always stay protected from damage due to overexposure to the sun, by wearing the sunscreen with the correct SPF and other sun gear.
In case you have a concern or query you can always consult an expert & get answers to your questions!
2960
people found this helpful
Shared 9 months ago • Featured Tip

M.Ch - Plastic Surgery, MS - General Surgery, MBBS
Cosmetic/Plastic Surgeon, Delhi
Cosmetic surgery is not restricted to the top half of your body. Today along with facelifts and breast implants, butt implants are also gaining popularity. This procedure is also known as gluteal augmentation. Butt implants are usually made of silicone. These soft, solid structures are implants under the gluteus maximus muscles and above the pelvic bone through an incision. The incision is typically made in the butt crease so that it is less noticeable. Here are a few others things you should know about butt implants:
It is performed under anaesthesia: Butt implant surgery may be performed under local or general anaesthesia and usually takes anywhere between 2 to 7 hours. However, this procedure is usually an outpatient procedure and no hospitalisation is required.
It takes time to recover: After the procedure, you will probably notice swelling and tenderness in the area. In most cases, the patient is advised to wear a compression garment for a few days after the surgery. This should resolve itself in about 4-6 weeks but complete recovery can take up to 8 months. This is because the tailbone muscles are cut during the procedure.
The effects are permanent: Silicone implants can last a lifetime and hence the results of this surgery are permanent. With time the body's natural tissues merge with the implant. However, in some cases, the implant may slip with time causing an asymmetrical appearance. This can be corrected through a follow-up surgery.
Anyone can get a butt implant: Butt implants are typically used for people with a flat posterior, but you don't necessarily need to have a skinny frame to undergo this procedure. Also, there are no size or weight limitations to getting the procedure.
It is customisable: Butt implants can be customised to suit the person's size and frame. A surgeon will typically take into account the shape of the patient's pelvic bone and natural butt contours to create a butt implant that enhances the patient's frame and does not look unnatural.
There are risks: Complications are rare but possible with this surgery. Making an incision under the butt crease reduces its visibility but increases the risk of infections. There is also a risk of allergic reactions to anaesthesia. Other possible side effects include pain, discomfort, nerve damage and reduced sensitivity.
They do not feel completely natural: Silicone butt implants may feel harder than normal tissue and at some angles may not look very natural remove these and post more of positive aspects.
In case you have a concern or query you can always consult an expert & get answers to your questions!
2990
people found this helpful
Shared 11 months ago • Featured Tip

M.Ch - Plastic Surgery, MS - General Surgery, MBBS
Cosmetic/Plastic Surgeon, Delhi
Most men, about 60%, see some development of breast tissue in their lifetime. This growth could be round, symmetrical and occurs bilaterally. This growth of breast tissue in males is medically known as gynecomastia.
Causes:
The most common cause is an imbalance between the oestrogen and androgens, with excessive oestrogens leading to the growth of breast tissue.
Excessive use of anabolic steroids
Unknown reasons
It can affect men of all ages, and if this presents as a serious problem, then surgery is the most definitive form of treatment.
Surgical options: There are two major options available for correcting gynecomastia – liposuction and excisive surgery.
Liposuction:
Done either under local sedation or under general anaesthesia depending on the extent of the tissue proliferation
A small incision is made either in the armpit or around the areola
Excessive fat tissue and breast gland tissue are suctioned out
The chest contour also is altered at the same time, if desirable
Post-surgery, the person is made to wear a compression garment for the first few days
This helps in keeping the tissue in place and also helps reduce swelling
Healing takes about a couple of weeks' time, depending on the person's overall health status and the extent of surgery.
Excisive surgery:
This is done when the extent of gynecomastia is more severe
These people would have sagging, stretched skin around the breast area
More amount of fat and glandular tissue can be removed through excision
This is more often done under general anaesthesia
The incision is often done around the areala (dark portion around the nipple) so it is concealed or along the natural creases which are formed due to excessive breast tissue
Excessive breast tissue is removed and the incisions are closed
Recovery will take about ten days to two weeks
Refraining from exercise is often advised for up to 2 weeks
Benefits:
Restore a masculine appearance
Shorter surgery
Faster recovery
Minimal or invisible scars
Almost immediate results that can be dramatic
Improved confidence and self-image
After the surgery:
Surgery is definitely a sure way to remove the male breast tissue, it is almost a permanent treatment for this condition.
It is very important to get a trained, experienced surgeon for the procedure
It is important to follow post-op instructions including pain management, infection control, and recovery
If it was caused by use of steroids or obesity, lifestyle modification is essential to prevent recurrence
In case you have a concern or query you can always consult an expert & get answers to your questions!
2982
people found this helpful
Shared 1 year ago • Featured Tip

M.Ch - Plastic Surgery, MS - General Surgery, MBBS
Cosmetic/Plastic Surgeon, Delhi
Losing weight is a challenge for most people but even more so for those suffering from obesity. With rigorous dieting and exercising you may lose fat but in the case of obese patients, this weight loss leaves behind sagging skin. Surgery is the only solution to this problem.
A tummy tuck of abdominoplasty is a procedure that removes excess fat and skin from the abdomen to create a firmer, more appealing silhouette. A tummy tuck may also be advised for women who have recently given birth and want to get back to their original figure. Most people fear going into surgery as every surgery has its own risks but a tummy tuck procedure is considered quite safe and hence need not be a cause for concern.
An abdominoplasty is usually performed under sedation or general anaesthesia. A horizontal incision is made between the navel and the pubic region. The length of this incision depends on the amount of excess skin to be removed. In some cases, an incision may be needed above the navel as well. The stubborn abdominal fat is removed and the muscle structure is repaired before pulling the skin taut and removing all excess skin. In most cases, the naval will also need to be shifted. The incisions are then closed with sutures or staples and allowed to heal.
It can take about 2 weeks for the results of a tummy tuck surgery to be visible. This is because most patients experience swelling for a few days after the surgery. The results of a tummy tuck surgery last fo as long as the patient can maintain his or her weight. For this reason, patients are usually advised to lose some weight and reach a stable weight before the surgery. In cases of excessive obesity, a single surgery may not be enough to recontour the abdomen and a follow-up procedure may be needed.
A tummy tuck surgery is not considered a weight loss procedure and hence putting on weight by following an unhealthy diet and neglecting exercise can detract from the results of a tummy tuck. For this reason, you may be advised to follow a strict diet after the surgery. This procedure is also not advised for women who are planning a family and have a high probability of pregnancy.
In case you have a concern or query you can always consult an expert & get answers to your questions!
2783
people found this helpful
Asked for Female, 23 years

M.Ch - Plastic Surgery, MS - General Surgery, MBBS
Cosmetic/Plastic Surgeon, Jabalpur
Hope your hormone levels are normal. No PCOD issue. Acne needs frequent face wash and application of topical antibiotic gels. Increase liquid intake. If post acne pigmentation is there chemical peel is needed.
1
person found this helpful
Shared 1 year ago • Featured Tip

M.Ch - Plastic Surgery, MS - General Surgery, MBBS
Cosmetic/Plastic Surgeon, Delhi
One of the effects of ageing is the double chin that is caused due to extra fluid or fat under the chin. It could also be due to increased weight, sagging skin, or merely genetic. Given that it produces an aged appearance, people with double chin are constantly trying to find ways to hide it. There are two main muscles in the neck area, and toning them helps to remove the double chin appearance. There are grooming tips like specific kinds of clothes, hairstyle, and makeup to conceal it. There are also some exercises which are believed to reduce the prominence of the double chin. However, these are temporary measures, and for a permanent solution, surgical correction is the only method of choice.
Some of the new methods to get rid of the double chin are listed below with some important additional details. Talk to your surgeon and understand what to expect before going ahead with the surgical correction.
Kybella: Approved by FDA, this is the new wonder drug to correct double chin. With no surgery involved, all it takes is about half an hour. The area is injected with a local anaesthetic and then Kybella. This contains deoxycholic acid, which is an enzyme that the body also produces naturally. This helps break down fat cells and so after a couple of weeks, the double chin gradually begins to literally melt away. Depending on the desired results, repeat injections might be required at monthly intervals. There could be mild swelling in the initial couple of days, which will subside shortly. The result would be a more defined chin line, producing a slimmer appearance.
CoolMini: This involves freezing the fat and massaging it to remove the double chin. This is a form of chin sculpting and is preferred in people with good skin tightness. Results will be evident in about 1 to 3 months.
Skin tightening using infrared light: A beam of infrared light is aimed at the double chin which causes tightening of the skin by stimulating the underlying collagen and elastin layers.
Chin liposuction: In people with excess fat deposition, chin liposuction where the excess fat is suctioned off is a good treatment option. This is a time-tested method and produces results more immediately than the above-mentioned procedures.
Subsequent to any of the above procedures, it is better to make some lifestyle changes so that the double chin does not return. Weight management and regular exercise can go a long way in preventing recurrence of the double chin. Speak to your doctor to draw up a weight management plan and an exercise regimen that can help in the same.
In case you have a concern or query you can always consult an expert & get answers to your questions!
2825
people found this helpful
View All Feed
Near By Clinics

4.3
(

30

ratings)
View Clinic

4.4
(

13

ratings)
View Clinic

4.2
(

588

ratings)
View Clinic