About
About Us Fortis Flt. Lt. Rajan Dhall Hospital, Vasant Kunj, New Delhi, is a 200 bed NABH certified multi-speciality tertiary care hospital. Spread over 1,50,000 sq. ft, it is a manifes...
...more
About Us Fortis Flt. Lt. Rajan Dhall Hospital, Vasant Kunj, New Delhi, is a 200 bed NABH certified multi-speciality tertiary care hospital. Spread over 1,50,000 sq. ft, it is a manifestation of Fortis Healthcare's vision of providing a world-class integrated healthcare delivery system in India with the finest medical skills and compassionate patient care. We aim at delivering a comfortable ambience to all our patients' making them feel at home. Our approach is based on patient centricity, state-of-the-art emergency response, integrity, teamwork, ownership and innovation. We aim at providing compassionate patient care with our clinical excellence, toward achieving a single-minded objective—"Saving and Enriching lives". Close
Timings
Location
Sector B, Pocket 1, Aruna Asaf Ali Marg,Vasant Kunj
Vasant Kunj
Delhi,
Delhi
-
110070

Get Directions
Photos (4)



Videos (2)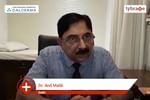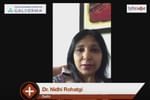 Amenities
Pharmacy
Parking
Credit Card
Online Appointments
Diagnostic Lab Service
Reception
Cafeteria
Waiting Lounge
Ac Rooms
Travel Desk
Radiology
Ambulance
Emergency Service
Specialities
Dermatology
Aims to deliver the highest quality of care to patients with skin disorders
Ear-Nose-Throat (ENT)
Aims to offer special care to patients with conditions related to the ear, nose and throat
Neurology
Offers specialized healthcare to patients suffering from disorders of the nervous system
Gynaecology
A branch of medicine reserved especially for treating female conditions of the reproductive system
Gastroenterology
Offers qualitative care to patients suffering from stomach and intestine problems
Internal Medicine
Deals with the careful understanding and treatment of adult diseases
Psychology
Deals with management of emotional and behavioural problems
Orthopaedics
Concentrates on efficient treatment of injuries and problems of the musculoskeletal system
Pediatrics
Aim to offer the best form of childcare to infants and children up to 18 years
Audiology
Effectively deals with problems related to the ear, while proactively managing resulting damage
Oncology
Offers high quality care to patients with tumours, especially those that are cancerous
Urology
Offers cumulative treatment of problems of the Urinary tract and male reproductive organs
General Surgery
Offers extensive care to patients suffering from abdomen related medical issues
Pulmonology
Offers specialized care in the treatment of pulmonary diseases and conditions
Cardiology
Aims to provide effective diagnosis and treatment related to cardiac and circulatory problems
Psychiatry
Offers specific care to patients with any kind of mental illness or behavioural disorders
Nephrology
Deals with the diagnosis and treatment of conditions affecting the kidneys
Neurosurgery
Aims to deliver cumulative healthcare for disorders related to the brain and spinal cord
Cosmetic/Plastic Surgery
Offers various surgical and non-surgical procedures to patients willing to enhance their appearance
Ophthalmology
Concerns itself with the treatment of diseases related to the eye
Health Packages
35 Days validity
•
Medicines included
₹2200
35 Days validity
•
Medicines included
₹2200
Network Hospital
Patient Review Highlights
"Practical"
1 review
Reviews
Ren Lotha
Apr 5, 2017
I am suffering from head,neck n back pain since many years now, my mother n I felt it has something to do with my uterus and womb as I had a major operation years back. Im frustrated and tired of taking different treatments from different places for my pain. Dr.Mamta Mishra explained to me nicely that my problem has nothing to do with gynaecologist and she guided me where to go. She didn't even take her consultation fee saying that my problem is not her expertise. Dr.Mamta Mishra is one of the best doctor I have ever come across. There are many doctors who doesn't have patience and doesn't hear us out. Being a doctor, if they don't let us speak what we are going through, if they don't have patience to listen then how can they understand us? Dr.Mamta Mishra has the required qualities for a good doctor, she listens,understands n explain things nicely and politely and she is soft spoken too unlike many other doctors. I had a very good experience and wil recommend her to others in future.
Kailash Khanna
Jul 17, 2018
Excellent
Deepali Gulati
Jul 11, 2017
excellent experience...my mom was suffering with knee pain since last a month nd consulted one physician before turning up to dr. manoj miglani but she wasnt satisfied bcz for few days she wl b fine nd pain wud again comeup after few days. dr. mmanoj miglani gave my mom very few medicines to take ,just two tabs a days nd told few exercises to be done. she is totally satisfied with the results and also for patients who are suffering with chronic pain ,if any doctor listens to them patiently and answer all their queries they sort of build confidence on doctor.here, i would say dr. manoj miglani shows high ethical conduct which probably doctors are lacking these days.
Shivali Singh
Feb 26, 2015
Hello, i got to meet Dr. Vishal Chhabra in the year 2007... i ws under severe depression / mental illness and got treated by him in gtb hospital, shahdra... he rathr than jst being a doctr ,becam more of a frend cum doctr for me.. he ws th only one wd whom i used to share all my thogts n feelings... n by his endeviours i cud come out of tht illnes very easily... tody m living a vry happy n healthy life... hv many timz recommnded his name to many in need... wish all d luv n luck to Sir Vishal Chhabra.. will alws b greatful to u for wt u dd for me... u gave me a new life... regrds shivali singh
Jagesh
Mar 3, 2017
My father was suffering from some mental illness for which we were looking for a psychatrist. I saw Dr Vishal Chhabra clinic's advertisement in newspaper and that is how we referred him. My father is so much benefitted with his electroconvulsive therapy (ECT), that he is perfectly fine now. Even in case of emergency, the staff is always willing to help. Whatever tests he prescribed, were very correct and gave us an exact idea about my father's condition. Fortis Flt. Lt. Rajan Dhall Hospital - Vasant Kunj has all the latest technology in place to handle severe cases.
Aarti Dayal
Aug 9, 2018
Dr. Vohra is an extremely polite, soft spoken and reassuring doctor, in addition to being excellent at his work. I'd been to three dermatologists for my scalp allergy which had been troubling me for nearly 3 years. None of the docs were able to treat my problem. Dr. Vohra's medicines worked in 5 days and my allergy has almost gone now. He listens with patience to symptoms, which is a huge virtue in today's world where doctors barely listen. Dr. Vohra is highly recommended by me!
Abhiraj
Aug 15, 2017
A friend of mine referred to Vishal Chhabra. Thanks to the expert care and guidance, I feel much better than before. In order to diagnose my problem completely he asked me a number of questions. I must say the hygiene was maintained very nicely in the Fortis Hospital. Over the period of time the obsessive compulsive disorder treatment has helped me a lot. he is not just friendly, but also is very motivating.
Sunita Dabas
Sep 2, 2018
The surgery went perfect! Amazing awesome 2. She is just wonderful 3. Once she understood the problem,she has taken total care by her own. 4. Helped in all ways ,She cares for your time,wealth & Health 5. Always available within her very busy schedule. 6. She has recognise me even after 1 year. Awesome Memory. 7. Her Supporting staff from the Clinic is also excellent.
Aneri
Jul 3, 2017
The mood disorder was increasing day by day. Thanks to the expert care and guidance, I feel much better than before. Dr Vishal handIed my case with ease and I owe him a big thank. He is not just friendly, but also is very motivating. I must say the hygiene was maintained very nicely in the Fortis Hospital - Vasant Kunj.
Nitin
Feb 16, 2015
dr. vishal is a caring and patient doctor , he listens to the problems at length and then comes up with ways to tackle them........ he's not in the habit of prescribing meds just for the sake of it!! i feel a lot better about my bipolar sincce i started my treatment with him........
Chitrakshi
Apr 13, 2017
I visited dr Vishal Chabbra at Chabbra Psychiatry Centre located in Rohini, New Delhi. He diagnosed me with some emotional issues and gave me medication for it considering the abnormal behavior treatment aspect. The treatment has helped me a lot at gaining back my confidence.
Fanibhushan
Jul 31, 2017
One of my neighbour's recommended Dr Vishal as I was suffering from Mood disorder. On the very first day he identified my problem. He gave me number of sessions and after each session I am feeling even better. I owe him a big thank for the treatment he provided.
Anish
May 12, 2017
Dr Vishal Chhabra is a great doctor and was quite cooperative while I was explaining my problem regarding Abnormal Behavior and gave me suitable motivational talks, medications, and therapies at his clinic Chhabra Psychiatry Centre located at New Delhi.
Priyanka Jain
Aug 4, 2017
I would like to give 5 stars to the Dr alka chaudhary, she is very responsive, warm, kindhearted and educated. They actually know how to take care and comfort of a couple going through very frustrating phase of their life.
Shaiwal Sanjit
Feb 16, 2015
I underwent treatment from Dr.Vishal Chhabra from 2007 to2012 and found him to be extremely warm, sympathetic and efficient. I would not hesitate to recommend him to anybody in need of a good psychiatrist.
Sandhya
Feb 23, 2015
Besides being good at his profession........he maintains a degree of concern,humanity,kindness and empathy for the patients.A true "healer" of minds.Keep up the good work sir.God Bless.
User
Feb 9, 2015
If the world had more people like u it would be a better place. Saying thank you will never repay ur kindness. BEST DOCTER EVER. Lots of regards fr u SIR Neha n Sumit Hooda
Aseem Seth
Feb 8, 2015
Thoughtful, sensitive, compassionate - He has the gift of experience tempered with kindness. A good doctor, and an even better human being.
Amit Jain
May 31, 2015
It was a great experience with Dr Vishal. He is calm, gives full time and in no hurry to move on to next appointment. Very good doctor
Verified
Jun 25, 2017
She is very understanding and knowledgable person. Listens to me very patiently. Felt comfortable while discussing problems with her.
Teena
Feb 13, 2015
One of the doctors Who is not only best at his work , but he is an amzing soul...., so he heals his patient with love.
Anant
Mar 22, 2015
Dr vishal is a very great doctor. If I am alive in this world then just because of the two doctors Dr Vishal Dr Neha
Feed
Shared 1 year ago • Featured Tip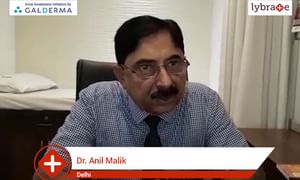 Lybrate | Dr Anil Malik speaks on IMPORTANCE OF TREATING ACNE EARLY
2081
people found this helpful
Shared 1 year ago • Featured Tip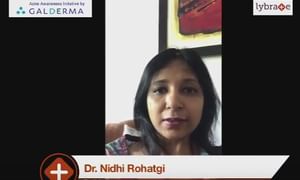 3276
people found this helpful
Asked for male, 22 years old from Chandigarh
Hi. OCD is a type of anxiety disorder for which you must see a psychiatrist for detailed analysis of your symptoms and the usual treatment for OCD is a combination of psychotherapy and medicines.
Asked for female, 29 years old from Kolkata
Around 2-3% of population suffer from OCD. The usual treatment for this is the combination of psychotherapy and medicines by a psychiatrist with the help of a psychologist.
Shared 3 years ago • Featured Tip
OCD stands for Obsessive Compulsive Disorder, which is one the most common anxiety disorder, is seen in 2-3% of general population. The main features of this disorder are obsessions and compulsions. Obsessions are repetitive, intrusive, unwanted thoughts which keep arising in the mind of the patient which patient is unable to stop causing severe anxiety and disability to the patient. Compulsions are the repetitive acts which a person carries out in response to the obsessive thoughts to decrease the anxiety caused by these thoughts. One of the commonest examples of OCD is repetitive hand washing and other cleaning rituals (compulsions) which a person does in response to repetitive negative thoughts and fear of contamination (obsessions).
14
people found this helpful
Shared 3 years ago • Featured Tip
Depression (unipolar) will be the leading cause of disability in the world by 2020. And one of the reasons for this is increasing stress. And one of the best ways to prevent it is healthy lifestyles which include proper sleep healthy diet and daily exercise/yoga.

17
people found this helpful
Asked for Male, 40 years old from Delhi
Dear, alcohol dependence syndrome (addiction) is a serious condition which can cause harm to various organs of the body including brain and nervous system. The symptoms like tingling and numbness and shaky hands are due to peripheral neuropathy and weakness of the nervous system. Whereas loss of apetite and wt loss are due to liver and git dysfunction. Lot of time people believe addictions are just bad habits which can be left at anytime with some wiilpower. And only later they realise that its not as easy as it sounds plus it becomes alarmingly dangerous in later stages of addiction. Kindly consult a psychiatrist as soon as possible for complete evaluation and treatment. You may also have to consult a liver specialist if your suffering from jaundice or liver dysfunction. Regards, Dr. Vishal chhabra.
Asked for male, 24 years old from Sagar
Dear I had written a brief overview on bipolar last yr on lybrate under health tips section. You can have a look at it. May be useful. Regards.
1
person found this helpful
Shared 3 years ago • Featured Tip
Stopping Smoking increases Life expectancy (i.e. You live longer) upto 3 years if u stop before the age of 60 yrs; upto 6 yrs if u stop before the age of 50 years and upto 9 years if you stop before the age of 40 years.All u have to do is stop smoking and u gain all these years without any extra effort or exercise or medications.JUST Stopping Tobacco helps you gain so many years.
6
people found this helpful
Shared 3 years ago • Featured Tip
Smokers have a 4 times risk of heart attack compared to non-smokers.
View All Feed