About
About Us Fortis Flt. Lt. Rajan Dhall Hospital, Vasant Kunj, New Delhi, is a 200 bed NABH certified multi-speciality tertiary care hospital. Spread over 1,50,000 sq. ft, it is a manifes...
...more
About Us Fortis Flt. Lt. Rajan Dhall Hospital, Vasant Kunj, New Delhi, is a 200 bed NABH certified multi-speciality tertiary care hospital. Spread over 1,50,000 sq. ft, it is a manifestation of Fortis Healthcare's vision of providing a world-class integrated healthcare delivery system in India with the finest medical skills and compassionate patient care. We aim at delivering a comfortable ambience to all our patients' making them feel at home. Our approach is based on patient centricity, state-of-the-art emergency response, integrity, teamwork, ownership and innovation. We aim at providing compassionate patient care with our clinical excellence, toward achieving a single-minded objective—"Saving and Enriching lives". Close
Timings
Location
Sector B, Pocket 1, Aruna Asaf Ali Marg,Vasant Kunj
Vasant Kunj
Delhi,
Delhi
-
110070

Get Directions
Photos (4)



Videos (8)
View All Videos
Amenities
Pharmacy
Parking
Credit Card
Online Appointments
Diagnostic Lab Service
Reception
Cafeteria
Waiting Lounge
Ac Rooms
Travel Desk
Radiology
Ambulance
Emergency Service
Specialities
Dermatology
Aims to deliver the highest quality of care to patients with skin disorders
Ear-Nose-Throat (ENT)
Aims to offer special care to patients with conditions related to the ear, nose and throat
Neurology
Offers specialized healthcare to patients suffering from disorders of the nervous system
Gynaecology
A branch of medicine reserved especially for treating female conditions of the reproductive system
Internal Medicine
Deals with the careful understanding and treatment of adult diseases
Orthopaedics
Concentrates on efficient treatment of injuries and problems of the musculoskeletal system
Pediatrics
Aim to offer the best form of childcare to infants and children up to 18 years
Audiology
Effectively deals with problems related to the ear, while proactively managing resulting damage
Oncology
Offers high quality care to patients with tumours, especially those that are cancerous
Urology
Offers cumulative treatment of problems of the Urinary tract and male reproductive organs
General Surgery
Offers extensive care to patients suffering from abdomen related medical issues
Pulmonology
Offers specialized care in the treatment of pulmonary diseases and conditions
Cardiology
Aims to provide effective diagnosis and treatment related to cardiac and circulatory problems
Nephrology
Deals with the diagnosis and treatment of conditions affecting the kidneys
Neurosurgery
Aims to deliver cumulative healthcare for disorders related to the brain and spinal cord
Psychiatry
Offers specific care to patients with any kind of mental illness or behavioural disorders
Cosmetic/Plastic Surgery
Offers various surgical and non-surgical procedures to patients willing to enhance their appearance
Rheumatology
Offers specialized healthcare in the treatment for arthritis and rheumatism
Gastroenterology
Offers qualitative care to patients suffering from stomach and intestine problems
Bariatrics
Determines causes and offers quality treatment for obesity, including measures of prevention
Endocrinology
Offers quality care to patients with medical problems related to the endocrine glands and hormones
IVF Speciality
Largely aims to help couples conceive through the method of in-vitro fertilization
Radiology
A speciality, which uses hi-tech radio imaging for diagnosis of various medical conditions
Health Packages
Network Hospital
Patient Review Highlights
"Professional"
16 reviews
"Prompt"
3 reviews
"Well-reasoned"
18 reviews
"Helped me impr..."
7 reviews
"Nurturing"
5 reviews
"Practical"
14 reviews
"Thorough"
9 reviews
"knowledgeable"
82 reviews
"Sensible"
17 reviews
"Caring"
27 reviews
"Very helpful"
149 reviews
"Saved my life"
6 reviews
"Inspiring"
4 reviews
Fortis Flt. Lt. Rajan Dhall Hospital - Vasant Kunj Reviews
Ren Lotha
Apr 5, 2017
I am suffering from head,neck n back pain since many years now, my mother n I felt it has something to do with my uterus and womb as I had a major operation years back. Im frustrated and tired of taking different treatments from different places for my pain. Dr.Mamta Mishra explained to me nicely that my problem has nothing to do with gynaecologist and she guided me where to go. She didn't even take her consultation fee saying that my problem is not her expertise. Dr.Mamta Mishra is one of the best doctor I have ever come across. There are many doctors who doesn't have patience and doesn't hear us out. Being a doctor, if they don't let us speak what we are going through, if they don't have patience to listen then how can they understand us? Dr.Mamta Mishra has the required qualities for a good doctor, she listens,understands n explain things nicely and politely and she is soft spoken too unlike many other doctors. I had a very good experience and wil recommend her to others in future.
Hanifa
May 16, 2018
An excellent doctor in rhymotology. Personally have almost seen all the doctors and finally he is the one who I found knows his field very well.
Kailash Khanna
Jul 17, 2018
Excellent
Kranti
Mar 16, 2017
Our experience was great. Dr. Shukla tunes in to you..she gives sufficient measure of time and doesnt is by all accounts hurrying at all in contrast with alternate specialists we met before her. Additionally, she is exceptionally receptive via telephone too and the reaction time is astonishing. This is our second pregnancy and the hole is very nearly 10 years. We were stunned to see that now every one of the specialists gives you an exceptionally solid sentiment of being marketed and are prepared to send you back even before your interview starts anyway meeting Dr. Shukla was such an enjoyment. Also her insight is greatly improved and progressed than numerous different specialists who might recommend age old drugs and measurements. Shes an absolute necessity visit and we would prescribe her to everybody. We are certain you would return with a smile.
Deepali Gulati
Jul 11, 2017
excellent experience...my mom was suffering with knee pain since last a month nd consulted one physician before turning up to dr. manoj miglani but she wasnt satisfied bcz for few days she wl b fine nd pain wud again comeup after few days. dr. mmanoj miglani gave my mom very few medicines to take ,just two tabs a days nd told few exercises to be done. she is totally satisfied with the results and also for patients who are suffering with chronic pain ,if any doctor listens to them patiently and answer all their queries they sort of build confidence on doctor.here, i would say dr. manoj miglani shows high ethical conduct which probably doctors are lacking these days.
Fortis Flt. Lt. Rajan Dhall Hospital - Vasant Kunj Feeds
Shared 2 weeks ago • Featured Tip
Shared 2 weeks ago • Featured Tip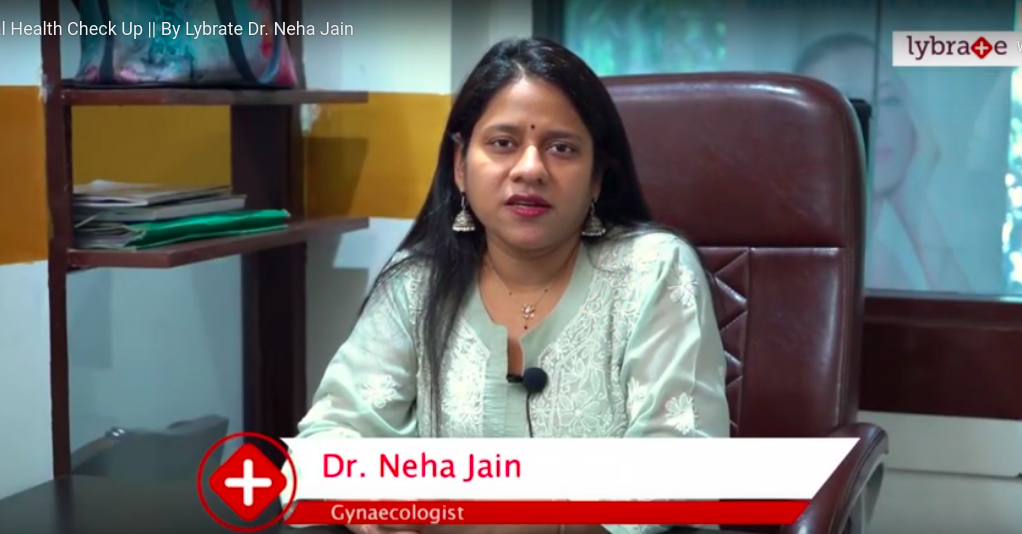 Antenatal care is the systemic supervision of women during pregnancy to monitor the progress of foetal growth and to ascertain the well-being of the mother and the foetus. A proper antenatal check-up provides necessary care to the mother and helps...
1816
people found this helpful
Shared 1 month ago • Featured Tip
An inflammation of the pancreas is known as pancreatitis. The pancreas is an organ that produces digestive enzymes. Pancreatitis might start any day and continue for long period and it requires immediate medical attention. It is of two types- acut...
1063
people found this helpful
Shared 1 month ago • Featured Tip
A herniated disc also known as a slipped disc or prolapsed disc refers to the problem where one of the discs located in between the bones of the vertebrae(backbone) gets damaged and stacks itself upon the nerves. The tender inner portion of the di...
1399
people found this helpful
Shared 2 months ago • Featured Tip
View All Feed