BPTh/BPT, MPTh/MPT
Physiotherapist
•
90

% (

15319

ratings)
•
20 years experience
Ask Free Question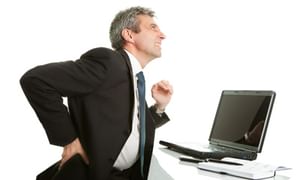 . Apply Hot Fomentation twice daily. Avoid bending in front. Postural Correction- Sit Tall, Walk Tall. Extension Exercises x 15 times x twice daily - lying on tummy, take left arm up for 3 seconds, then bring it down, right arm up for 3 seconds, bring down. Bring right leg up, hold for 3 seconds, bring it down. Then right leg up and hold for 3 seconds and bring it down. Repeat twice a day- 10 times. Bhujang Asana – Lie flat on your stomach, keeping the palms out, bend the neck backward, take a deep breath and while holding it for 6 seconds, raise the chest up. Release breath and relax your body. Repeat the exercise 15 times twice daily. Core Strengthening Exercises- Straight Leg Raised With Toes Turned Outward, repeat 10 times, twice a day. Back Stretching- lie flat, pull one of the knee forward to chest, hold for 3 seconds, then bring the other knee forward to the chest and again hold for 3 seconds. Then pull both knees towards the chest and hold for 3 seconds. Repeat 10 times each exercise twice a day. Do the cat/cow stretch. Get on all fours, with your arms straight and your hands directly under your shoulders; your knees hip-width apart.

BPTh/BPT
Physiotherapist
•
90

% (

3950

ratings)
•
4 years experience
Ask Free Question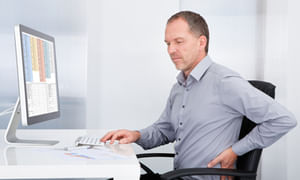 Dear low back pain k liyyy you can do it perfectly…. 1, Lying on your stomach, prop yourself up on your forearms. Align your elbows directly under your shoulders. Press firmly through your palms and the tops of your feet. Press your pubic bone forward. You will feel sensations in your lower back, but breathe through it. You are allowing blood flow int From all-fours, bring your right knee behind your right wrist with your lower leg at a diagonal toward your left hip. Square off your hips toward the ground. Bend forward. Widen the elbows and place one hand on top of the other as a pillow for your forehead. Hold 2-3 minutes and then switch to the left side for 2-3 minutes. O the lower back for healing. Hold for 1-3 minutes. 2…. Lying on your back, bend both knees with the feet flat on the ground. Bend the right knee like a figure four, with the outer left ankle to the right thigh. Lift the left foot into the air, bringing the left calf parallel to the ground. Thread your right hand between the opening of the legs and interlace your hands behind your left thigh. Hold 2-3 minutes and then repeat on the other side 3…Scoot your buttocks all the way into the wall and swing your feet up the wall. This pose is excellent for relaxing the muscles of the lower back and drains stagnant fluid from the feet and ankles. Do this pose after a challenging workout and always after traveling by plane. Hold for 5-10 minutes. I hope you will fittttt ands fine……………. Thnx Sit to Stand •Excellent hip exercises to maintain your leg and hip strength. •One of the most important exercises used daily to keep your independence and confidence. 8. Heel Stand Strengthens the front part of the lower leg with ank Strengthening exercise has many health related benefits which reduce disease and improve your functional quality of life including: •Improving your lean muscle mass. •Reducing your blood pressure which reduces your risk of stroke and coronary heart disease. •Improving your bone health to reduce the risk of osteoporosis. •Improve your glucose tolerance and insulin resistance. •Increase the strength of your low back reducing lower back pain. •Providing beneficial effects on lowering your total cholesterol. Below you will find 12 great lower body strengthening exercises to try. Have a chair handy for some of the standing exercises to help with balance. Pick two or three to perform when you exercise during the week. Strengthening exercises for seniors should be done at least twice a w 1. Ankle Circles 1. Ankle Circles •This exercise improves your ankle flexibility and ability to move your ankle upward and downward. •This is a great warm up exercise for the lower leg and feet. 2. Hip Marching 2. Hip Marching •This exercise will strengthen your hip flexor and thighs. •With correct seated posture it will also help your abdominal muscles. 3. Knee Extension.
1
person found this helpful

MSc in Orhopedic Physiotherapy (UK), BPTh/BPT
Physiotherapist
•
92

% (

879

ratings)
•
19 years experience
Ask Free Question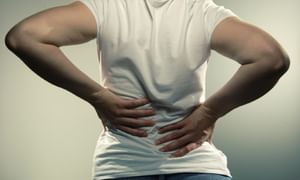 From your symptoms I feel you are having sciatica. Sciatic pain can vary from infrequent and irritating to constant and incapacitating. Symptoms are usually based on the location of the pinched nerve. To manage new sciatica pain, you may find that certain positions and activities are more comfortable than others. The proper exercises from a physiotherapist will help reduce sciatic pain. The exercises recommended will depend on what's causing the sciatica. It's important to work with a specialist who has experience working with people with sciatica. It's also important to do the exercises exactly as directed. Here are some home treatments for sciatica which you can follow: -do not bend, lift, or sit in a soft, low chair; the pain will get worse. -try a cold pack to see if it helps the pain. If you don't have a cold pack, use a large bag of frozen vegetables; it makes a good first aid cold pack. -after the cold massages, try alternating with heat from hot bag. -you may feel better lying on your back on a firm surface with a pillow under knees. Another option is lying on side with a pillow between the knees to keep the back straight. Also, a recliner chair is helpful. -do activities one is able to tolerate. Best wishes.
1
person found this helpful