About
Our entire team is dedicated to providing you with the personalized, gentle care that you deserve. All our staff is dedicated to your comfort and prompt attention as well.
...more
Our entire team is dedicated to providing you with the personalized, gentle care that you deserve. All our staff is dedicated to your comfort and prompt attention as well.
Timings
Location
Building Number. 1, Ground Floor, Kandari Colony, Landmark : Opposite Chate Classes Lane & Adarsh Hotel, Opposite Hotel Orchids
Varthur
Mumbai,
Maharashtra
-
400071

Get Directions
Photos (3)



Videos (2)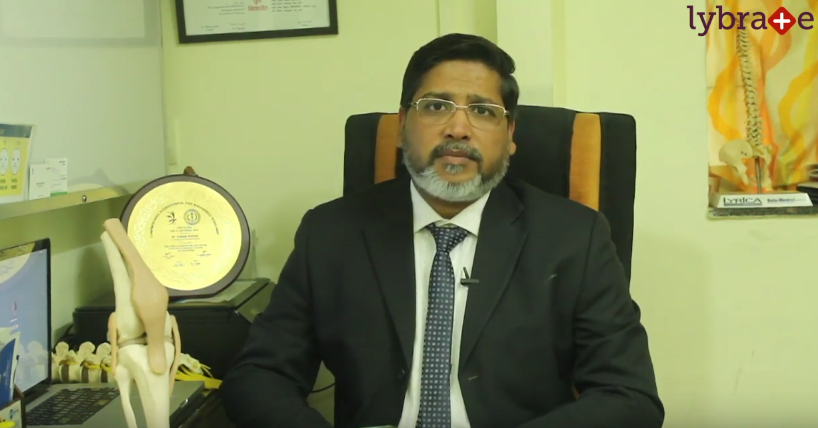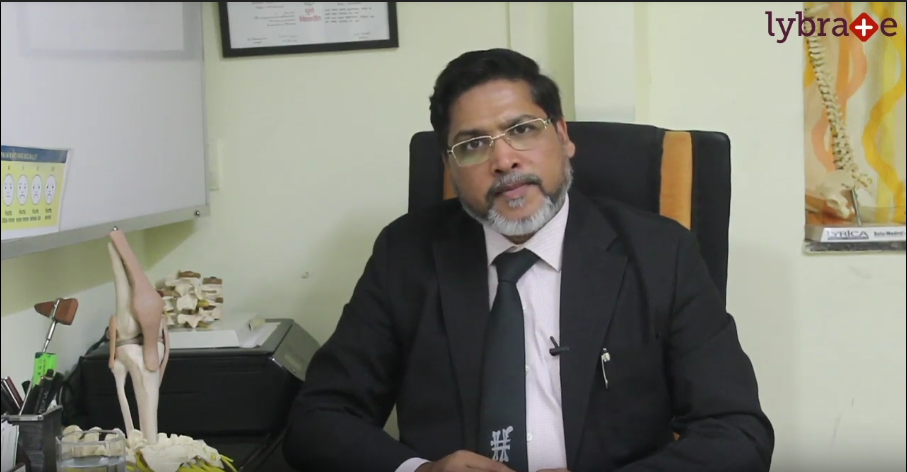 Amenities
Parking
Cafeteria
Online Appointments
Reception
Waiting Lounge
Credit Card
Ac Rooms
Doctor in Pain Clinic of India

MD - Anaesthesiology, MBBS
Pain Management Specialist
Book appointment and get ₹125 LybrateCash (Lybrate Wallet) after your visit
Specialities

Pain Management
Concerns itself with the effective diagnosis and management of various kinds of pains
Network Hospital

J.V.P.D, Plot Number. 38/39, Main Gulmohor Road, Andheri West

,

Mumbai
Get Directions

No.35, Dr. E Borges Road, Opposite Shirodkar High School, Parel

,

Mumbai
Get Directions

Mulund Goregaon Link Road, Industrial Area, Mulund West

,

Mumbai
Get Directions
Patient Review Highlights
"Well-reasoned"
1 review
"Thorough"
2 reviews
"knowledgeable"
5 reviews
"Very helpful"
8 reviews
"Inspiring"
1 review
Feed
Shared 1 month ago • Featured Tip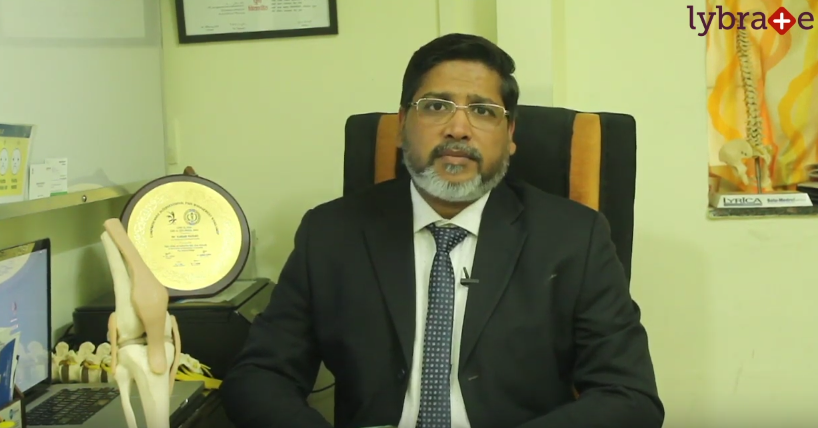 Your knee is a very complex structure consisting of bones, ligaments, cartilage, tendons, muscles and meniscus. Most people encounter knee pain at some point in their lives. If your knee pain is chronic in nature, then it may last for a prolonged period.
4592
people found this helpful
Shared 1 month ago • Featured Tip
Introduction The intervertebral discs are made-up of two concentric layers, the inner gel-like Nucleus Pulposus and the outer fibrous Annulus fibrosus. As a result of advancing age, the nucleus loses fluid, volume and resiliency and the entire disc structure becomes more susceptible to trauma and compression. This condition is called as degeneration of the disc. The disc then is highly vulnerable to tears and as these occur, the inner nucleus pulposus protrudes through the fibrous layer, producing a bulge in the intervertebral disc. This condition is named as herniated disc.
Symptoms -
This protrusion can then cause compression to the spinal cord or the emerging nerve roots and lead to associated problems of Sciatica radiating pain from back to legs in the distribution of the nerve. Other symptoms could be a weakness, tingling or numbness in the areas corresponding to the affected nerve. Sometimes bladder compromise is also present, which is made evident for urine retention and this need to be taken care as an emergency.
Causes of weak disc -
Excessive weight, bad postures, undue movements, improper weight lifting and other kinds of traumas may weaken the intervertebral discs. When this occurs the pulpous nucleus will bulge against the annulus, or even be squeezed through it (extruded disc).
- The first step to deal with a herniated or prolapsed lumbar disc is conservative management.
- Rest,
- Analgesic
- Anti-inflammatory medication
- Physical therapy.
At this point, Sometimes it is convenient to have some plain X-rays done, in search of some indirect evidence of the disc problem, as well as of degenerative changes on the spine.
What to do if pain does not improve?
If in a few weeks (4 weeks) these measures have failed, the diagnosis has to be confirmed by means of examinations that give better detail over the troubled area, as the MRI, CT which will show the disc pathology, the space behind it (Spinal canal) and the nerves. In some instances, the EMG (electromyography) is also of great value, as this will show the functionality of the nerves and muscles.
Diagnosis -
Using precision diagnostic & therapeutic blocks in chronic LBP, the following pain generators in lower back have been found:
- Isolated facet joint pain in 40%, discogenic pain in 25% (95% in L4-5&L5S1), segmental dural or nerve root pain in 14% & sacroiliac joint pain in 15% of the patients.
Treatment -
Once the diagnosis has been confirmed, there are a variety of treatment options which are non-surgical:
First Method:
Image-guided Epidural injection (70% of patients do very well with this)
Indicated in Acute radicular pain due to irritation or inflammation.
Symptomatic herniated disc with failed conservative therapy
Acute exacerbation of discogenic pain or pain of spinal stenosis
Neoplastic infiltration of roots
Epidural fibrosis
Chronic LBP with acute radicular symptoms
Epidural Lumbar injection
ESI Treatment Plan Compared to interlaminar approach better results are found with a transforaminal approach where drugs (steroid+ LA/saline +/- hyalase) are injected into anterior epidural space & neural foramen area where herniated disc or offending nociceptors are located. Whereas in interlaminar approach most of drug is deposited in posterior epidural space.
Second Method:
If pain doesn't subside and diagnosis is in doubt we perform Provocative Discography - Coupled with CT.
A diagnostic procedure & prognostic indicator is necessary for the evaluation of patients with suspected discogenic pain. This test has the ability to reproduce pain on injection of the affected disc, to determine type of disc herniation/tear by performing post discography CT scan.
Once we know which disc is painful and what type of disc prolapse it is, we may plan further intradiscal treatments.
Third Method:
One of the best alternatives existing today is the Disc Fx and disc biculoplasty RF ablation, as the results obtained are excellent and practically has minimal to no complications. This novel treatment avoids the use of surgery in 80% of those who needed it. The popularity of this technique is that it achives similar or better success rates in well selected patients.
Fourth Method:
Ozone Discolysis: Ozone Discectomy a revolutionary least invasive safe & effective alternative to spine surgery is the treatment of choice for prolapsed disc (PIVD) done under local anaesthesia in a daycare setting. This procedure is ideally suited for multilevel cervical & lumbar disc herniation with radiculopathy.
The total cost of these procedure is much less than that of surgical discectomy. All these facts have made this procedure very popular. It is also gaining popularity in our country due to high success rate, less invasiveness, fewer chances of recurrences, remarkably fewer side effects meaning high safety profile, short hospital stay, no postoperative discomfort or morbidity and low cost.
Fifth Method:
Nucleoplasty and Dekompressor discectomy are other common techniques in some patients. This helps in debulking the disc and thereby reduces the nerve compression.
Sixth Method:
Epidural Adhesiolysis or Percutaneous Decompressive Neuroplasty for Epidural Fibrosis or Adhesions in Failed Back Surgery Syndrome (FBSS). A spring-loaded catheter is inserted in epidural space via caudal/interlaminar/transforaminal approach.
After epidurography, testing volumetric irrigation with normal saline/LA/hyalase/steroids/hypertonic saline in different combinations is then performed along with mechanical adhesiolysis with spring loaded or stellated catheters or under direct vision with epiduroscope.
Seventh Method:
Some patients (less than 2 %) do need surgery if pain doesn't improve. In today's time, open surgery is not required in most cases. Percutaneous endoscopic discectomy is most advanced and stitchless surgery which is done under local anesthesia. Patients recover very fast and go home on same or next day.
Conclusion - In today's time, back pain due to disc herniation is managed best by pain management doctors as they offer range of nonsurgical of minimally invasive surgical options with better success rates and minimal complication rates. The patients do recover very fast without the need to be in the hospital.
4809
people found this helpful
Shared 1 month ago • Featured Tip
Pain, experienced in the lumbar area, is generally referred to as lower back pain. This kind of back pain may happen due to a variety of reasons including hereditary conditions as well as accidents and sports injuries. These pain generally leave your body in a state of chronic pain, depending on the area that was affected. This lumbar area is a complex of joints, nerves, ligaments and muscles which go towards providing support and posture to the human body. Here are the various ways in which you can deal with lower back pain-
Heat and Ice Therapy: One of the most recommended forms of treatment includes heat and ice therapy. You can use a warm bath or a heat compress and heating pad to soothe the area and bring down the pain. Ice packs can be used for inflammation and swelling. While the previous method can be used for chronic pain, the latter can be used for acute pain and more recent accidents. These methods are known to increase the blood flow to the affected area and hence bring much relief when there is pain and stiffness.
Choose your Activity with Caution: There are a number of activities that one can carry out even when you are suffering from lower back pain. Mild to moderate exercise that has been approved by your physician can help in soothing the area. The trick in such cases to move at frequent intervals so that stiffness and further pain does not set in. You can embark on walks and even water exercises that will help in soothing the stiff muscles. Having said that, one must remember to avoid exercises that will involve bending and standing for too long as this can aggravate the pain.
Rest: It is essential to sleep in the correct position and get the best amount of rest so that the muscles and joints of this area can get the required comfort and rest before being put to work again. Yet, too much inactivity is also not recommended in such cases, and hence one must not rest for too many days at a time. Further, it is important to rest in the correct position so that the lumbar area does not twist and there is no pressure on the same. It would be best to lie down on the back without crossing the ankles.
Pain Medication: You can get a prescription for pain medication in case the pain is unbearable. It would be advisable to take medication after consultation with a doctor. One can have oral medicines or take topical application gels and ointments that will numb the area. One can have ibuprofen, acetaminophen, aspirin and other such medicines to get relief from the pain.
Interventional pain management

Finding the right relief can be tough for patients living with chronic pain. It involves a lot of trial and error to find the therapy that works for you. The Interventional Pain Management is one therapy that is aimed to reduce your pain, as well as provide options for preventing pain in the future. It adopts a comprehensive and holistic look to treat pain with lesser risk and morbidity when compared with surgical interventions.
Benefits of interventional pain management
Surgery cannot be a solution to every health problem, the minimally invasive procedures of interventional pain management are cost-effective
Lower risk for infections and complications
Lower recovery time as they don't employ large incisions or anesthesia
It identifies the source of pain and comes up with the right solution to alleviate pain
Types of interventional pain management
Epidural Steroid Injections: The prime aim of these injections is to identify the site of pain and reduce inflammation in the nerve roots as they exit the spine. A local anesthesia is administered and a steroid is injected into the epidural space. More than one injection is needed until there is a significant reduction in pain.
Facet Joint Injection and Medical Branch Blocks: This technique helps the patient to manage and tolerate their pain better. A steroid is directly injected into the facet joint to reduce pain. Medical branch blocks target i.e. the nerve that detects the painful sensation and sends messages to the brain. These blocks help further denervation procedure and provide long term relief.
Sacroiliac Injections: These injections are administered directly on the sacroiliac joint of the spine which is the cause of lower back pain.
Peripheral Joint Injections: Joints like shoulder, knee and hip are injected with medicines that aim to reduce painful inflammation at the source of joint dysfunction.
Radio frequency Ablation: This involves the use of radio waves to create an electrical current that delivers heat to the targeted nerve tissues. It results in the impairment of the nerves to transmit pain signals to the brain
Rhizotomy: This is another procedure where the pain signals are turned off. Heated electrodes are applied to the specific nerves to cut off the transmission.
Spinal Cord Stimulation: This uses electrical impulses to block pain from being perceived by the brain
Nucleoplasty: This is a procedure in which a which tissue is removed from the disc of the spinal cord to decompress and relieve pressure
Intrathecal Pump Implantation: A pain pump is placed under the skin that directly delivers pain medication to the targeted area.
These are some of the procedures of interventional pain management that aim to reduce pain, without the need of surgery or other conservative pain medications.
4751
people found this helpful
Shared 2 months ago • Featured Tip
Neck pain and stiffness can give you a harrowing time. From children to aged people, the condition is a common problem that can affect all and sundry. In addition to the pain and discomfort, the condition also restricts the head movement. The neck bones and muscles are important as they not only give support to the head but also ensures its free and unrestricted movement.

Stiff neck and neck pain can be an amalgamation of various factors such as -
Our professional commitments often demand spending hours before the computer. The sedentary lifestyle is the main wrecker in chief, giving rise to many health complications, with neck pain and stiffness being one amongst them. Sitting in one position for long often results in muscle pull (tension) and strain. The muscle tension can also be an outcome of incorrect sleeping posture.
Neck injury and inflammation sustained during an exercise or due to an accident can also result in neck pain.
Neck injury followed by pain and stiffness can also be an outcome of Whiplash (a condition where a person suddenly jerks the head).
Stiffness and neck pain can also be triggered by medical conditions such as Meningitis, Rheumatoid Arthritis (of the neck), Heart attack, Fibromyalgia(muscular pain particularly in the shoulder and neck area), Cancer (of the spine), Spondylosis, and Spinal stenosis, to name a few.
Seek medical assistance in case
The condition aggravates and persists for long.
The pain and stiffness are sudden and unexplained.
Pain that slowly moves down the arms and legs.
In addition to the neck pain and stiffness, a person complains of a headache, nausea, vomiting, fever, difficulty in eating food, a bowel disorder.
A lump (in the neck) accompanied by pain and stiffness needs immediate and thorough investigation.
Diagnosis and treatment
Neck pain and stiffness are often diagnosed by
Physical examination.
A lumbar puncture can also aid in the diagnosis.
Imaging tests such as X-rays, MRI, CT scans, Electromyography
Blood tests.
Depending on the severity, a doctor decides upon the course and mode of treatment
The use of ice packs or heat pads (avoid very high temperature) on the affected area every 2-3 hours (for 15-20 minutes) can provide great relief.
Gentle massaging can go a long way to relieve the pain and stiffness. It only helps to improve the blood circulation.
Neck exercises and stretching play a pivotal role in strengthening the neck muscles, thereby reducing the pain and stiffness. However, in an endeavour to achieve maximum results, do not overdo yourself.
Medicines such as Nonsteroidal anti-inflammatory drugs (NSAID), Tylenol, Advil, corticosteroid injections, come in handy in case of severe pain and inflammation.
Use of a neck collar provides support to the affected area.
Surgery may be recommended (very rare) in the case of serious complications.
Some patients also benefit from Acupuncture and Chiropractic (alternate medicines).
4421
people found this helpful
Shared 2 months ago • Featured Tip
Knee osteoarthritis is a common condition affecting the knee joints. This condition results from age related degeneration of joint cartilage and synovial fluid. This results in excessive stiffness, swelling, pain and decreased mobility due to loss of lubricant functions of joint cartilage.
Treatment for Knee Osteoarthritis:
Treatment for knee osteoarthritis consists of anti inflammatory drugs, lifestyle modifications and knee exercises. In advanced stages where pain is severe or conservative therapy fails, replacement of knee joint is required. In many cases, knee replacement is not feasible or desired due to various reasons. For such cases, other treatment option is available in form of Platelet rich Plasma (PRP) injection in knee joint.
How is PRP therapy done?
The procedure involves drawing a sample of blood from the patient and then placing it in a Centrifuge machine which extracts the Platelet rich plasma (PRP) constituent from blood.The sample constitutes of platelets (blood cells) which consist of numerous healing and inflammatory chemicals. This PRP sample is injected in the knee joint under sterile precautions. This decreases inflammation, and promotes healing.
The body's first response to soft tissue injury is to deliver platelets. Platelets carry cells, proteins, and other growth / healing factors that initiate repair and recruit stem cells. PRP therapy's natural healing process intensifies the body's efforts by delivering a higher concentration of platelets within the damaged joint. Research has shown PRP therapy to be very effective at relieving pain and returning patients to their normal activities. Both Ultrasound and MRIimages have shown definitive tissue repair after PRP therapy, confirming the healing process.

The need for knee replacement can also be greatly reduced by promoting repair of cartilage before joint damage becomes extensive. In fact PRP therapy works best when done in early stages of Knee Osteoarthritis.

Relieves pain without the risks of surgery or general anesthesia.

No hospital stay is required. The procedure is performed safely and takes approximately two hour including preparation and recovery time. In fact, most people return to their jobs or usual activities right after the procedure.

Most patients require 2 to 3 sessions of knee PRP therapy.
Side effects of PRP Therapy:
The procedure is free of side effects when done by experienced pain specialists. Since the therapy involves injecting patient's own blood derivative, it is a safe procedure.
4079
people found this helpful
Shared 2 months ago • Featured Tip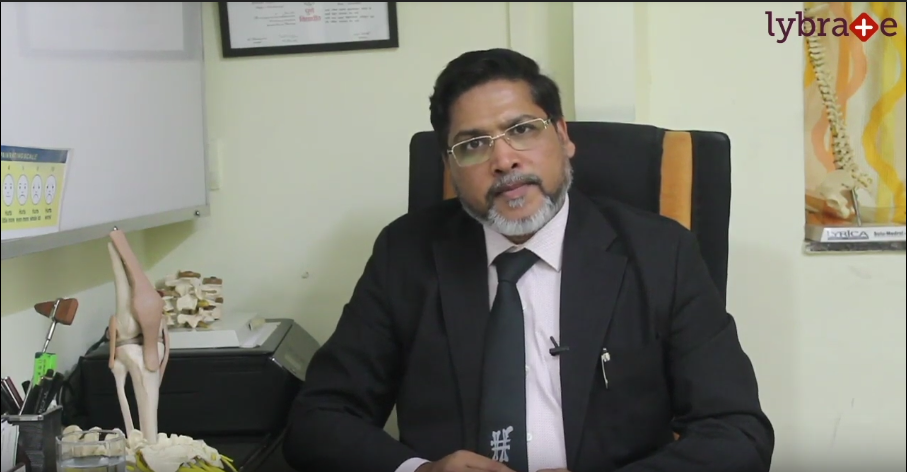 Pain management can be simple or complex, depending on the cause of the pain. The treatment of pain is guided by the history of the pain, its intensity, duration, aggravating and relieving conditions, and structures involved in causing the pain.
4160
people found this helpful
Asked for female, 16 years old from Delhi
You need to start proper preventive and attack abortive treatments. Just pain killers are ok during attack. But if it's intractable you may need some nerve blocks or Botox treatment. You may visit our Delhi center Visit following link for address and phone number /contact-us. Html.
1
person found this helpful
Asked for male, 23 years old from Visakhapatnam
6 months is a long period. You must take one MRI see what's the problem and cause of back pain. By history it seems Disc might be the cause of the pain. Visit nearest pain clinic.
1
person found this helpful
View All Feed