About
About Us Fortis Hospital, Mulund is a JCI accredited, 300-bed multi-speciality tertiary care hospital providing a range of diagnostic and treatment services. With cutting edge technolo...
...more
About Us Fortis Hospital, Mulund is a JCI accredited, 300-bed multi-speciality tertiary care hospital providing a range of diagnostic and treatment services. With cutting edge technology, highly skilled and experienced surgeons and paramedical staff the Fortis Hospital at Mulund provides a patient-centric approach. This facility specialises in cardiology and cardiac surgery, urology, nephrology, neurosciences, orthopaedics, digestive care, emergency care and critical care, among others. The hospital a host of accreditations to its name: • Four times JCI accreditation (quality as per international standards) • NABH Accreditation (quality standards specified across India) • 1st NABH accredited Blood Bank in India • Three times NABL accredited Pathology Lab • British Medical Journal(BMJ) Awards India 2014-Medical Team of the Year • Asian Hospital Management Awards (2014) Hat trick - Patient Safety & HRD category • Asian Patient Safety Award (2014) - Innovation in Staff Education • Healthcare Leadership Awards 2014 - Best Patient Safety • FICCI Healthcare award for Operational Excellence (consecutively in 2012 & 2013) • National Energy Conservation Award bestowed by Honourable President of India (2012) • Best Orthopaedic Hospital (Indian Healthcare Awards 2011)
Timings
Location
Mulund Goregaon Link Rd, Industrial Area, Mulund West, Mumbai, Maharashtra 400078
Goregaon
Mumbai,
Maharashtra
-
400078

Get Directions
Photos (3)



Videos (2)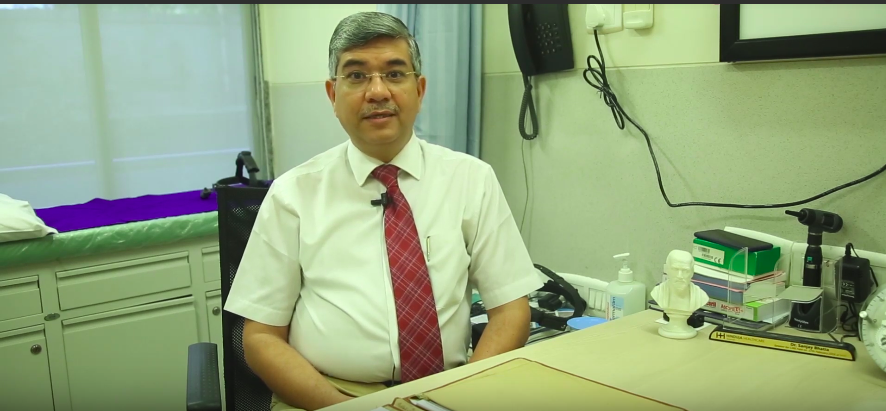 Hello!
I am Dr. Sanjay Bhatia, ENT specialist and neuro-otologist. Today we are going to speak on nasal obstruction; the common cause what I see in my clinical practice. If we start, nasal obstruction most commonly seen in paediatric age group is nose block, mouth breathing and nasal discharge. These are predominantly seen with a small adenoid growth at the end of the nose. Deviated nasal septum, hypertrophic reactive turbinates or allergic colds are treated with medications. Adenoids usually do subside with medication but persistent and recurrent episodes of adenoiditis will require surgical management. As the age progresses, around teenage, adolescent ages we see buckling of the nasal septum called deviated nasal septum causing nasal obstruction. The correct age would be around 15, 16 to 18 years if there is a persistent nasal obstruction causing difficulty in breathing, mouth breathing, snoring.
So, the surgery for that is septum correction called septoplasty which can be done in a conventional way or an endoscopic septoplasty. As we go further, we have this constant environmental agent which causes sneezing, watery nose and persistent nasal discharge which chokes the nose causing nasal blockages. These are known as allergic rhinitis which can also have a resulting in nasal obstructions and frequent episodes of allergic rhinitis can lead to soreness of nasal lining leading to nasal polyposis. The early treatment is medication, nasal sprays and anti-allergic tablets. If the symptoms persist and there are nasal polyps which are not regressing in spite of good medications and systemic steroids one has to undergo sinus surgery to remove the nasal polyposis. Another factor for nasal obstructions can be recurrent rhino-sinusitis, bacterial infections and masses in the nostrils.
So this can be tumors, can be in adolescent ages in males we see is vascular masses called as angiofibromas, there can be other tumor factors in the nose which has to be addressed according to the lesion. How effective are the nasal surgeries for the above symptoms? This is a common question asked and discussed with my patients. Now depending on the etiology, the recurrence rates are known. If it is allergic symptoms, we do not control the allergies by surgery. Allergies are controlled by medications only. How severe is the response of your lining to the allergy will show us the recurrences of the symptoms? That's why most of the consultants will tell you nasal polyposis is just to clear the nostrils from the polyps, create a wide surface area for the medications to reach.
Regarding the removal of adenoids, there are various techniques today. Apart from the conventional curate technique, we have nasal endoscopic technique where it is visualized under the vision and shaver system and coblation is used to remove adenoids and the division. So it is no longer applying procedure so the success rate of removal of adenoids is much higher and better. Septoplasty we have already discussed. Sinus surgery for bacterial infections and infective causes is how well we open up the affected sinuses. You create a larger area of drainage and a good antibiotic serves the purposes. Regarding the tumor and other masses, it depends on the etiology and pathology of the tumor, how bad or good the disease is for the recurrence kind of thing. Thank you and you can go through the post and other things on the lybrate website.
Thank you.
read more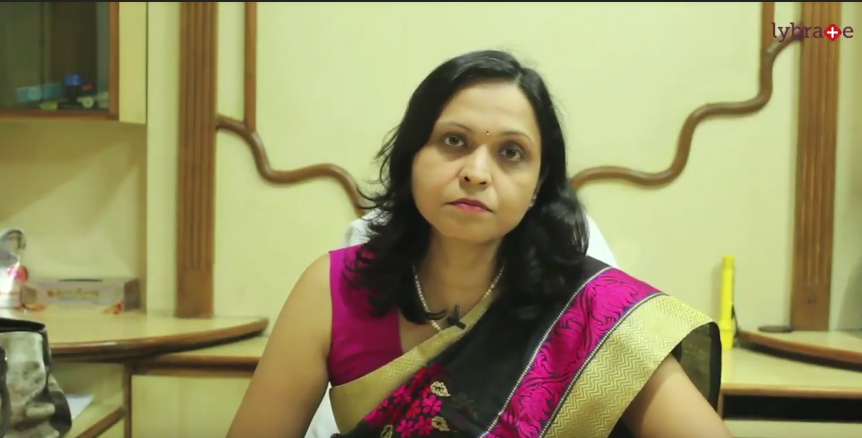 Hello Everyone!
Me Dr. Sangeeta Raodeo hun, practicing gynecologist. Me practice krti hun Central Hospital and Fortis Hospital me. Me ek high-risk pregnancy specialist hun and infertility me bhi kafi ruchi rkhti hun. Aaj me baat krungi bad-obstetric history ya recurrent pregnancy loss se pidit mahilaon ke bare me. Ye vo mahilayein hoti hai jinme pregnacy rehne me koi problem nhi hoti lekin 1-1.5 months pregnancy hone ke baad, bacha apne aap gir jata hai, abortion ho jata hai.
Kbhi kbhi aisa bhi hota hai ki sonographic krne pe pta chalta hai ki bache ki dhadkan hi nhi hai. Kbhi kbhi aisa bhi hota hai ki pregnancy 7-8 months tak chalti hai lekin bache ki growth and vajan ache nhi badh pata. Blood pressure ho jata hai or premature delivery krni pdti hai. Agar 1-1.5 months me aisa ek bar ho to hum generally usko normal smjhte hain lekin ye baar baar ho to iska investigation important hai. Kayi ladies me blood me factor ki kami ya fir molecular or placenta level pe blood clot banne lgta hai. Jiske karan bache ko nutrition nhi mil pata hai.
Agar hum iska investigation kren to iska treatment 100% possible hai. Ye ek parkar ki high-risk pregnancy hai jise hum carefully monitor krte hue chalen to iska ilaj ho skta hai. Ye treatment jyada expensive bhi nhi hai. Investigation ke li normal expenses hote hain. Lekin uske baad daily injections lene pdte hain. Maa banna ek bhut hi sukhad and gauravshali anubhav hai. Lekin maa banne ke baad use khona, kisi bhi stri ke lia bhut bada mansik dhakka ho skta hai. Islia agar apke parivaar ye jaan pehchan me kisi ko bhi y problem hai to aap mujhe contact kar skte hain. Iska treatment ache tarike se ho skta hai. Mujhse consult krne ke lia aap mujhse Lybrate ke through contact kar skte hain.
Dhanywad.
read more
Amenities
Pharmacy
Parking
Credit Card
Online Appointments
Diagnostic Lab Service
Reception
Cafeteria
Waiting Lounge
Ac Rooms
Travel Desk
Radiology
Ambulance
Emergency Service
Specialities
Gastroenterology
Offers qualitative care to patients suffering from stomach and intestine problems
Pediatrics
Aim to offer the best form of childcare to infants and children up to 18 years
Neurology
Offers specialized healthcare to patients suffering from disorders of the nervous system
Cardiology
Aims to provide effective diagnosis and treatment related to cardiac and circulatory problems
Nephrology
Deals with the diagnosis and treatment of conditions affecting the kidneys
Ophthalmology
Concerns itself with the treatment of diseases related to the eye
Orthopaedics
Concentrates on efficient treatment of injuries and problems of the musculoskeletal system
Ear-Nose-Throat (ENT)
Aims to offer special care to patients with conditions related to the ear, nose and throat
General Physician
Aims to provide best quality care to patients with acute and chronic problems
Urology
Offers cumulative treatment of problems of the Urinary tract and male reproductive organs
Gynaecology
A branch of medicine reserved especially for treating female conditions of the reproductive system
Pulmonology
Offers specialized care in the treatment of pulmonary diseases and conditions
Oncology
Offers high quality care to patients with tumours, especially those that are cancerous
General Surgery
Offers extensive care to patients suffering from abdomen related medical issues
Dentistry
Offers excellent dental care to patients with various oral and tooth conditions
Rheumatology
Offers specialized healthcare in the treatment for arthritis and rheumatism
Hematology
Offers qualitative care to patients suffering from blood related disorders
Cosmetic/Plastic Surgery
Offers various surgical and non-surgical procedures to patients willing to enhance their appearance
Psychiatry
Offers specific care to patients with any kind of mental illness or behavioural disorders
Dermatology
Aims to deliver the highest quality of care to patients with skin disorders
Geriatrics
Offers special healthcare and treatment of elderly persons
Internal Medicine
Deals with the careful understanding and treatment of adult diseases

Pediatric Surgery

Diabetology
Neurosurgery
Aims to deliver cumulative healthcare for disorders related to the brain and spinal cord
Bariatrics
Determines causes and offers quality treatment for obesity, including measures of prevention
Endocrinology
Offers quality care to patients with medical problems related to the endocrine glands and hormones
Network Hospital
Patient Review Highlights
"Professional"
3 reviews
"Prompt"
4 reviews
"Well-reasoned"
4 reviews
"Helped me impr..."
1 review
"Practical"
3 reviews
"knowledgeable"
16 reviews
"Sensible"
4 reviews
"Caring"
2 reviews
"Very helpful"
18 reviews
"Saved my life"
1 review
"Inspiring"
1 review
Fortis Hospital - Mulund Reviews
Surekha
Feb 11, 2018
Dr.Sachin Bhonsle is a great surgeon handling trauma cases more . His works are still not known to many. He has get done with his many You Tube programs for our knowledge. His works are no doubt - awesome,mind blowing,really to be appreciated by each nd every person. I sincerely ,request my friends to go through his programs for getting knowledge about his works. Dr.Sachin Bhonsle has treated my father Mr.Narahari Bhujle for hip replacement surgery. He is out of danger without any infections. He is been our great support for my dadz surgery case. He was the person/Dr. to let us know that earlier surgery done by one surgeon was not successful and dad needs to go for immediate surgery to avoid infections on the operated leg. I ,sincerely thank our Dr.Sachin Bhonsle for guiding us on right time. Our good wishes nd my dadz blessings to our Dr. God Dr.Sachin Bhonsle.
Chetan Bajage
Mar 28, 2019
MY FATHER SUFFER FROM NON HADKING LYMPHOMA CANCER...SOLID TUMOUR...BUT DR TEJINDER SING IS TREAT MY FATHER AND SAVE HIM...HE IS A BEST DR IN MUMBAI...THANK U SO MUCH
Rajendra C Sawant
Jun 6, 2018
Thanks for giving an visit time as our uncle is staying in Delhi such time adjustment in our case plays an imp role to make the decision of Pacemaker surgery
Sanjay Pandey
Oct 10, 2018
Dr. Vivek Rege provides answers that are practical. Mr Shyam sundar nirgun is the best security guard that very helpful person
Laxman
Aug 8, 2018
I found the answers provided by the Dr. Sangeeta Raodeo to be saved my life and knowledgeable. Super
Fortis Hospital - Mulund Feeds
Shared 2 months ago • Featured Tip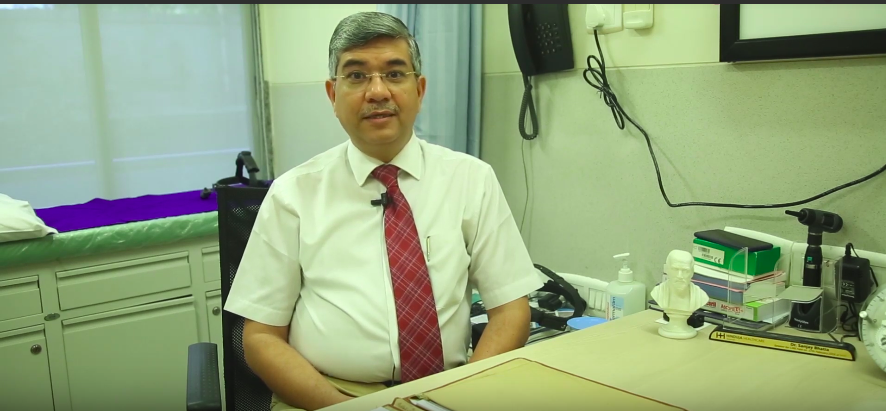 Hello! I am Dr. Sanjay Bhatia, ENT specialist and neuro-otologist. Today we are going to speak on nasal obstruction; the common cause what I see in my clinical practice. If we start, nasal obstruction most commonly seen in paediatric age group is ...
3303
people found this helpful
Asked for male, 25 years old from Anantapur
to know whether you are pregnant or not you need to wait for 14 days post egg release,that is the earliest you will know
1
person found this helpful
Asked for female, 31 years old from Chennai
Wait for 1 week .if after 1 week still cardiac activity not seen then it is better to abort the pregnancy.
1
person found this helpful
Asked for female, 28 years old from Trivandrum
If it is 9th week, then better to do curettage. Surgical evacuation.
View All Feed