About
Our medical care facility offers treatments from the best doctors in the field of Joint Replacement Surgeon, Orthopedic Surgeon, Orthopedist.We are dedicated to providing you with the per...
...more
Our medical care facility offers treatments from the best doctors in the field of Joint Replacement Surgeon, Orthopedic Surgeon, Orthopedist.We are dedicated to providing you with the personalized, quality health care that you deserve.
More about KK Health Care Centre
KK Health Care Centre is known for housing experienced Orthopedists. Dr. Sanjay Kapoor, a well-reputed Orthopedist, practices in Gurgaon. Visit this medical health centre for Orthopedists recommended by 82 patients.
Timings
Location
238, Sector 5, Landmark: Near Mother Dairy
Sector-5
Gurgaon,
Haryana
-
122001

Get Directions
Photos (4)




Doctor in KK Health Care Centre

M. Ch. (Orthopedic), MS - Orthopaedics, Diploma In Orthopaedics (D. Ortho), MBBS
Orthopedist
Services
Submit Feedback
Submit a review for KK Health Care Centre
Your feedback matters!
Write a Review
Patient Review Highlights
"Professional"
1 review
"Well-reasoned"
2 reviews
"Thorough"
1 review
"Nurturing"
1 review
"Practical"
3 reviews
"knowledgeable"
4 reviews
"Sensible"
2 reviews
"Caring"
1 review
"Very helpful"
10 reviews
Reviews
Dyumna
Jun 21, 2017
Initially the symptoms of neck pain were not that severe but then it became worse. He is not just friendly, but also is very motivating. I never get sick, but then last year i started developing these symptoms. Even though Sanjay Kapoor is not from our city, he is still very famous, so we consulted him. Even in case of emergency, the staff is always willing to help. I was quite concerned, as my health was degrading day by day, but due to my Sanjay Kapoor and the neck pain treatment I didn't lose hope. The KK Health Care Centre is decorated very nicely and doesn't look like a hospital. I am so thankful that Sanjay Kapoor has given me the best advice and I am now finally able to get back to my normal self. My case was extremely serious, but he really handled it very nicely.
Ahanti
Apr 4, 2017
I searched Dr Sanjay Kapoor online and saw his reviews. His advice and counselling has helped me immensely. By chance, I approached Sanjay Kapoor for second opinion for my back pain and thank god, i did because, he treated me without any surgery and all. The overall atmosphere in the KK Health Centre is very soothing. Even though my problem was very big, the entire experience of undergoing physiotherapy was very relaxing.
Adeel
Apr 2, 2017
The symptoms of heel pain were severe and unmanageable and due to this my daily activities were suffering, but Dr Sanjay Kapoor was able to handle it with ease. .He is well aware about innovative techniques to treat problems.Finally with his treatment, I am completely cured from the disease. The atmosphere in the K K health centre is always so positive and full of life. The clinic have proper facilities for all patients
Gaurav
Feb 28, 2017
I found the answers provided by the Dr. Sanjay Kapoor to be very helpful and knowledgeable. Very helpful and knowledgeable person.I can understand how difficult it is to check reports and xray images online as they are not that clear,but still manage to advise pretty well.many thanks.though i didn't get respond to my queries for thr last 3 days but i cn understand how busy doctor's life is
Bhavesh
May 10, 2017
I had lost hope, but the joint pain treatment given by Dr Sanjay Kapoor has helped me regain my confidence. The overall atmosphere in the KK Health Care Centre is very soothing. Whatever tests the Sanjay Kapoor prescribed, were very correct and the gave they gave us an exact idea about my condition.Not only he is very calm and composed, but is also a very understanding doctor.
Chidambaram
May 23, 2017
I am so much benefitted with his treatment, that i am perfectly fine now. Over the period of time the knee pain treatment has helped me a lot. I searched Dr Kapoor online and saw his reviews. Even after my treatmentwith my old doctor, I never felt so much relief, but he has treated my completely. The overall atmosphere in the KK Health Care Centre is very soothing.
Divija
Mar 25, 2017
mera expirence dr Sanjay kapoor ke saath bahut accha hai. mai unke clinic KK Health Care Centre Gurgaon mei apne back pain ka treatment karvane gaya tha. Merko unke dawaiyo se jitna aaram se aya hai, ajtak kabhi kisi bhi doctor ki dawai se nahi aya. unke treatment lene ke vajah se mai vapis cricket khel paa raha hoon kyunki ab merko pain nahe hota.
Ijaya
Feb 7, 2017
Many people gave very positive feedback for Dr Sanjay. So I chose him for my Spondylitis treatment. I am so thankful to him for giving me the best advice and now finally able to get back to my normal self. I was quite impressed with his concept of holistic healing. The atmosphere in the KK Health Care Centre is always so positive and full of life.
Bhagyaraj
May 25, 2017
Even though Dr Sanjay is not from our city, he is still very famous, so we consulted him for my Joint and muscle problems. Thanks to him I am totally satisfied with the results. he has in depth knowledge and ensures that he explains the problem in detail. The atmosphere in the KK Health Care Centre is always so positive and full of life.
Chitesh
Aug 7, 2017
My boss referred me Dr Sanjay Kapoor. I have consulted so many doctors but nobody till now was able to understand my concern properly, until i consulted him Both he and staff were very helpful. Sanjay Kapoor is really like god send person. he did my knee pain treatment.
P Vinod Menon
Feb 17, 2017
Dr. Sanjay Kapoor provides answers that are knowledgeable, well-reasoned and nurturing. I think we can go to the U.S.for my brother's graduation'provided I get my Visa.I will keep the answer in mindThanks,Doctor.Vinod.
Feed
Shared 1 year ago • Featured Tip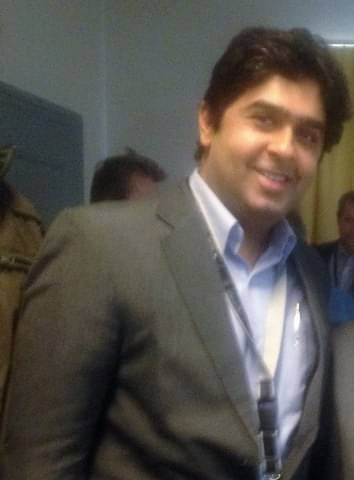 M. Ch. (Orthopedic), MS - Orthopaedics, Diploma In Orthopaedics (D. Ortho), MBBS
Knee replacement surgery — also known as knee arthroplasty (ARTH-row-plas-tee) — can help relieve pain and restore function in severely diseased knee joints. During knee replacement, a surgeon cuts away damaged bone and cartilage from your thighbone, shinbone and kneecap and replaces it with an artificial joint made of metal alloys, high-grade plastics and polymers.
Why is it done?
The most common reason for knee replacement surgery is to relieve severe pain caused by osteoarthritis. People who need knee replacement surgery usually have problems walking, climbing stairs, and getting in and out of chairs. Some also have moderate or severe knee pain at rest.
The Procedure
The procedure begins with you being administered general anesthesia, after which, an incision of 9-12 inches is made on the knee. The part of the joint that has been damaged is gotten rid of, following which the surfaces of the bone are redesigned to hold an artificial joint. Cement is used to attach the artificial joint to the shin, knee cap and the thigh bone. Once the fitting is complete, the artificial joint is supported by the surrounding muscles.
Results
For most people, knee replacement provides pain relief, improved mobility and a better quality of life. Consult a doctor about what you can expect from knee replacement surgery.
Three to six weeks after surgery, you generally can resume most daily activities, such as shopping and light housekeeping. Driving is also possible at around three weeks if you can bend your knee far enough to sit in a car and if you have enough muscle control to operate the brakes and accelerator.
After you've recovered, you can enjoy a variety of low-impact activities, such as walking, swimming, golfing or biking. But you should avoid higher impact activities — such as jogging, skiing, tennis and sports that involve contact or jumping. Talk to your doctor about your limitations.
Aftercare
The duration of the hospital stay is around 2-3 days. The effects of the surgery start becoming noticeable within a month of the surgery being carried out. Initially, you may require walking aids. It takes about 5-6 weeks to regain your ability to walk without any external or physical support.
You will have to undergo physical therapy after the surgery to improve your muscle strength. The physiotherapist may prescribe various exercises to strengthen the muscles around the knees. You need to follow certain precautions after the surgery; squatting and kneeling become certain activities which you should avoid. Avoid activities that places undue stress on the knees. If you wish to discuss about any specific problem, you can consult an Orthopaedist.
2602
people found this helpful
Shared 1 year ago • Featured Tip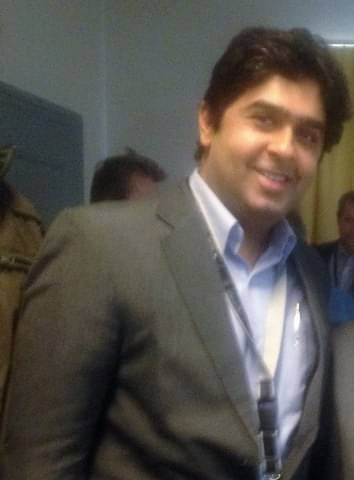 M. Ch. (Orthopedic), MS - Orthopaedics, Diploma In Orthopaedics (D. Ortho), MBBS
Platelet rich plasma therapy is an extremely promising treatment for anyone with a bone, nerve, muscle, tendons and ligaments injury, especially the athletes. In simple words, it's a non-surgical way to heal bone injuries like fractures and chronic wounds. What happens here is that Growth factors (GFs) in platelet- rich plasma are used to mend tendons, bones, and ligaments without surgery and stimulate cellular activities that help in the actual healing.

Whereas doctors have used PRP therapy since the mid 1990s to aid bone healing post spinal injuries and for recovery after plastic surgery, it has only been a couple of years now that the benefits of PRP are being explored to treat sports related stubborn injuries like knee tendonitis and tennis elbow. And, the results have been more than just good.

How is PRP therapy done?
The treatment is fairly straightforward and easy to perform. In this doctors take a small quantity of a patient's blood- about 30 millilitres- and allow it to spin it in a centrifuge in order to separate the platelet-rich plasma from the other components of the blood.
Following this, they inject the concentrated platelets into the injured area.
In theory, the growth factors that are secreted by the platelets spur bone or connective tissue recovery.
The high concentration of platelets (3 to 10 times that of normal blood) spurs the growth of new soft-tissue or bone cells.
Because the concentrated platelet cocktail is injected where blood would rarely go otherwise, it can deliver pinpointed healing.
The technique can also help regenerate ligament and tendon fibres, which shortens recovery time and prevents surgical intervention.
How does PRP work?
The theory behind PRP is that the body can't on its own transport enough of the growth factors to the area of a bone fracture or a chronic tear in a tendon and formation of scar tissue that can happen in Achilles tendonitis, for example. But by injecting a concentrated platelet cocktail, the transportation of nutrients and growth factors to the site of the injury is enhanced, allowing the body to heal.

The benefits of PRP
Most people like PRP because it's non-surgical and uses the body's own cells to heal.
PRP is fast becoming a treatment of choice for treating tendonitis and similar ailments, not just in sportspeople, but also the general population.
PRP is also becoming the first option before surgery because of its cost and the ease of the procedure.
There is little chance for rejection of the platelets or an allergic reaction because the platelets are extracted from the patient's own blood.
The injection takes only about 20 minutes and is followed by a considerably shorter recovery time than after surgery.
In short, PRP has the potential to revolutionise not just sports medicine but all of the orthopaedics. If you wish to discuss about any specific problem, you can consult an orthopedist.
2809
people found this helpful
Shared 1 year ago • Featured Tip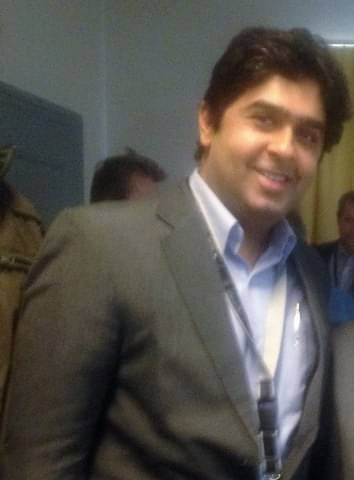 M. Ch. (Orthopedic), MS - Orthopaedics, Diploma In Orthopaedics (D. Ortho), MBBS
Whether you are an athlete or a ballet dancer, you will appreciate the importance of having a stable kneecap. Medically known as the patella, the kneecap is a triangular bone that connects the upper thigh to the lower half of the leg. It sits in a groove in the bottom of the femur (thigh bone). When the leg is bent, it stays within the groove. When the leg is extended, it provides support to the quadriceps muscles.
That being the case, a dislocation of the kneecap is a very common injury. Subluxation is a state where there is partial movement of the kneecap out of its position, thereby making the patient's kneecap unstable. When it completely moves out of its place, it is known as dislocation. Whether you fall on your knees during a sport or have a fall from a bike or get injured during dance or aerobics, it is common to have a dislocated kneecap. Some people are prone to repeated dislocations.
Symptoms:
The initial injury is very painful and there might also be damage to the surrounding structures. Other symptoms include:
Buckling of the knee, where your legs cannot support your body weight

Sliding of the kneecap to a side

Catching of the knee in the groove when trying to move it

Pain in the front of the kneecap with any activity

Painful while sitting

Swelling and/or stiffness of the knee joint

Crackling/creaking sound when trying to move the knee joint

Inability to straighten the leg
Treatment:
Though these sound scary, the good news is that in 90% of the cases, the knee returns to its position spontaneously. However, putting it back into its place is a simple and safe procedure and can be done by almost any seasoned medical practitioner. The first step is to confirm that the kneecap is indeed dislocated. This can be done by a combination of physical exercise and x-ray. If required, MRI can be used, but it is not required in most cases. Initial treatment would include the following steps in sequence:
Immobilizing the knee with splint by keeping the leg in a straightened position.

Calling for medical assistance immediately. They can replace the knee back in its position carefully (reduction). An injured kneecap can cause what is known as foot drop by putting pressure on the peroneal nerve. The toes drag on the ground, making it difficult for you to walk.

Use ice in the affected area for 15 to 20 minutes, and repeat after three to four hours throughout the day to reduce pain and swelling.

Surgical correction may not be required, if there is a damage to the ligament.

Flat femur and/or tissue laxity can cause repeated dislocations, where physiotherapy and strengthening exercises are useful. If you wish to discuss about any specific problem, you can consult a physiotherapist.
2722
people found this helpful
Shared 1 year ago • Featured Tip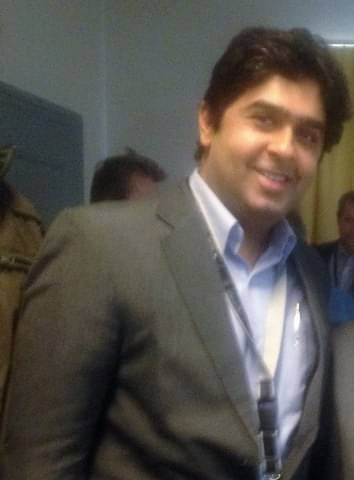 M. Ch. (Orthopedic), MS - Orthopaedics, Diploma In Orthopaedics (D. Ortho), MBBS
A blood clot in the leg is termed as Deep Vein Thrombosis or DVT. This blood clot can be fatal, because it usually blocks the passage of blood to the heart by damaging the one way valves of the veins. This can also reach other organs like the lungs, in which situation the case becomes complicated and may also lead to death. There are various ways of preventing the onset of these clots. Follow these points to know more.
Blood thinners: Prolonged hospital stay and a major surgery like joint replacement can lead to blood clots in the legs or DVT. Therefore, it is imperative to ask your doctor about a prescription for blood thinners, which can help in better blood flow despite minimal motion in the legs or stiffness.
Compressions stockings: If you have been in the hospital for a prolonged period or suffering from leg paralysis, then the risk of blood clots is greater than most others. You can make use of compression stockings, which will help in preventing clots by holding the area tight so that the blood is forced to pump and flow. These should be used every time you are admitted to the hospital.
Exercise: It is important to keep moving in case you are travelling in a long flight that is over four hours long. Also, you can try certain mild exercises, in case you have a long standing condition of pain or cramping in the leg muscles and joints. From simple toe flexes to muscle strengthening exercises like the heel or towel hook, you can ensure that the tightening action makes your muscle firm so that the blood clots do not have a chance to form. You may also need to lose weight in case you are overweight so that you can alleviate the risk of these clots.
Water: Staying hydrated is something that we all need to follow in any case, but it is especially important if you are risk of developing blood clots in the legs. Drinking plenty of fluids is a natural way of thinning the blood, especially if you have been in bed or travelling for prolonged periods.
Loose fitting clothing: You may want to wear loose fitting clothing when you are travelling or in the hospital so that you do not end up unnecessarily compressing an area in a way that will be detrimental for the blood flow there. Wearing loose clothing ensures that the blood flow carries on as per its normal routine without any blockages.
It is important to remember the above points so that you keep blood clots in the legs at bay.
2800
people found this helpful
Shared 1 year ago • Featured Tip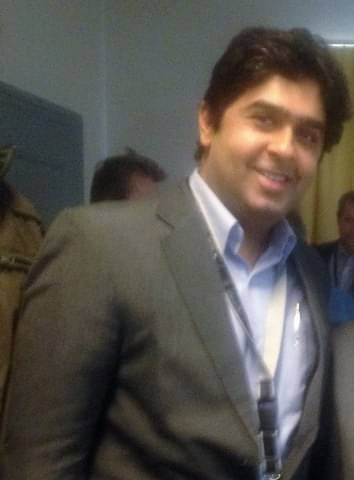 M. Ch. (Orthopedic), MS - Orthopaedics, Diploma In Orthopaedics (D. Ortho), MBBS
A small piece of bone is known as a fragment and it is very common that an avulsion fracture also tends to damage the protrusions of bone to which the tendons attach. This basically means that the tendon or ligament will come away from the bone and it will take a small piece of bone with it. It is sometimes very hard to find out what type of injury you have and this is why knowing the causes and symptoms of an avulsion fracture are very helpful in determining exactly how severe the injury is.
Here are the causes of an avulsion fracture:
Explosive landing: Athletes who tend to jump or land with great impact tend to get these most commonly. Therefore, it is crucial for your health that if you participate in such sports, you do follow the correct method of jumping.
Explosive extension: Similar to how an athlete landing ferociously can get an avulsion fracture, someone who is extending the legs very violently and explosively during an exercise can also get an avulsion fracture. This is because the bone getting extended could very well damage the protrusions to which the tendons are attached.
Symptoms
These are the two main causes of an avulsion fracture. There are not many symptoms of an avulsion fracture. This is because an avulsion fracture can only be determined by an MRI or by an X-ray scan. Therefore it is nearly impossible to diagnose that you have an avulsion fracture without looking at the results of the tests performed on the part of your body. However, the way you got the fracture and especially the details of it are very good indications of whether you have an avulsion fracture or not.
2707
people found this helpful
Shared 1 year ago • Featured Tip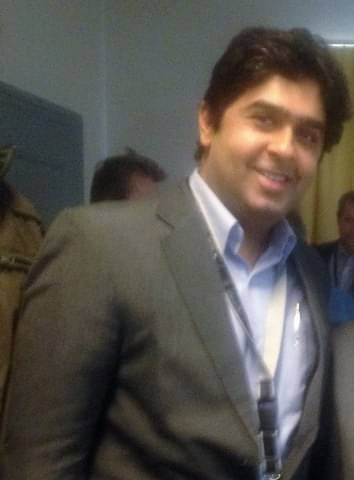 M. Ch. (Orthopedic), MS - Orthopaedics, Diploma In Orthopaedics (D. Ortho), MBBS
If you are middle aged and can feel pain in your joints and can see them get inflamed and turn red, chances are that you suffer from rheumatoid arthritis. An early diagnosis can help control it through medication, lifestyle changes and exercise.
Exercise is one of the most important aspects of the treatment of this disease. Exercise has many benefits for a rheumatoid arthritis patient. Some of these are:
Increased flexibility: Exercise helps relieve the stiffness caused by the disease and keeps your joints flexible.
Stronger muscles and bones: This helps strengthen the muscles that support joints. It also helps strengthen bones by making them denser and thus preventing fractures.
Pain management: When you exercise, the joints are kept flexible and the pain associated with moving them is reduced.
A healthier heart: Rheumatoid arthritis increases the risk of suffering from heart disease. By exercising regularly, the heart muscles are kept healthy and there are lowered chances of heart diseases.
More energy: Exercising boosts energy production, helps you sleep better and makes you a happier person.
Before you begin exercising consult your doctor to see what kind of exercises are suitable for you and what should be avoided.
Your exercise plan should cover these three points:
Cardio: Avoid high impact exercises like running on paved roads and instead create a low impact exercise routine for yourself. Walking, swimming and cycling are good forms of exercise to increase your heart rate. Try and exercise for 30 minutes a day.
Flexibility: Exercise is the only way to fight stiffness in joints. Do gentle stretches that are relaxing and do not hurt. Stretching a good way to warm up before cardio but should never be hurried. If a muscle starts paining while you re stretching it, stop immediately.
Strength training: This sort of exercise helps build muscle strength and can be done in a gym or at home. Lifting hand held weights, working with resistance bands and using your own weight to create resistance are some ways of strength training. Start by doing these exercises every alternate day. As your muscles get stronger, you can increase the number of sets of each exercise. Avoid heavy weight lifting. The important part of exercising is to be regular. Exercising with a friend can help you stay motivated. Setting goals for yourself in terms of number of hours a week can also help keep you moving.
4307
people found this helpful
Shared 1 year ago • Featured Tip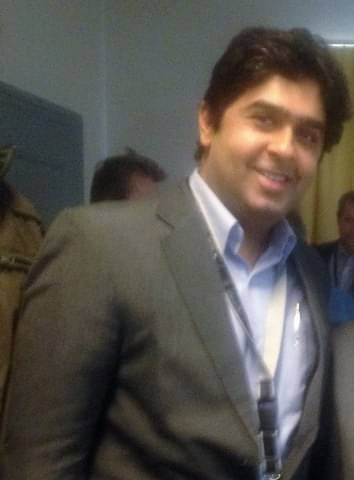 M. Ch. (Orthopedic), MS - Orthopaedics, Diploma In Orthopaedics (D. Ortho), MBBS
Sometimes children suffer from conditions where their feet may not be in proper shape or size, something that can affect their posture. Most of the times the disorders get corrected themselves as children grow up, but there can be situations where medical attention is required. These conditions can be normal variations in the anatomy as well which don't essentially require treatment. Some of the common orthopedic disorders found in children include:
4045
people found this helpful
View All Feed
Near By Clinics

Sector-5, Gurgaon,
Gurgaon
View Clinic