About
Our goal is to provide a compassionate professional environment to make your experience comfortable. Our staff is friendly, knowledgable and very helpful in addressing your health and fin...
...more
Our goal is to provide a compassionate professional environment to make your experience comfortable. Our staff is friendly, knowledgable and very helpful in addressing your health and financial concerns.
More about Family Madicare
Family Madicare is known for housing experienced General Physicians. Dr. Rohini Dhillon, a well-reputed General Physician, practices in Gurgaon. Visit this medical health centre for General Physicians recommended by 72 patients.
Timings
Location
H. No. 123 (P), HUDA Plots, Opp. Devender Vihar, Sector 56,
Sector-56
Gurgaon,
Haryana
-
122011

Get Directions
Photos (3)



Videos (1)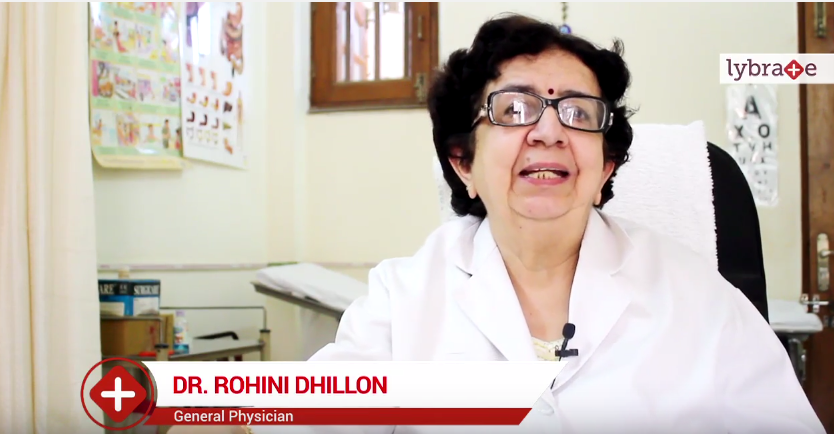 Here are some causes and symptoms of polycystic ovarian disease
Hi I'm Dr. Rohini Dhillion working as a family physician and gynecologist and Family Medicare. These days the Polycystic Ovarian Disease has become very common that what it was a generation ago. It usually takes place due to a hormonal misbalance which has also become common due to lifestyle modifications, tension, hard work and improper diet. You see, the normal function of the ovaries is to produce 'ovulation' i.e. Eggs. But in this disease the ovulation does not take place and the common symptoms of this disease are: weight gain, acne esp. on face and there might be Hirsutism, unwanted hair, hair fall, depression, infertility and menstrual irregularity and also the tendency of binge eating.
If this hormonal imbalance is not corrected it may lead to diabetes or sleep apnea or hepatic sleep disturbances or cardio vascular diseases in the later stage of life.
To improve the situation we need to change the lifestyle as a whole and of course the much earlier it can be detected, the better it is because we give hormones to correct the hormonal imbalance along with that we also advice our patients to do regular exercise and follow a regular dietary pattern; avoid junk food and intake nutritious food, include yoga and exercise in your daily routine along with certain medicines which have to be taken and be careful about the diet.
You people can contact me through Lybrate.

read more
Doctor in Family Madicare

PGDMCH, MBA( CHA) , MBBS
General Physician
₹300 online
09:00 AM - 01:00 PM
04:00 PM - 09:00 PM
Services
Submit Feedback
Submit a review for Family Madicare
Your feedback matters!
Write a Review
Patient Review Highlights
"Professional"
2 reviews
"Prompt"
1 review
"Well-reasoned"
5 reviews
"Helped me impr..."
1 review
"Practical"
2 reviews
"knowledgeable"
11 reviews
"Sensible"
4 reviews
"Caring"
4 reviews
"Very helpful"
25 reviews
"Saved my life"
3 reviews
"Inspiring"
2 reviews
Reviews
Verified
Nov 22, 2018
My experience was great with the doctor.She is so polite and ask you everything about the symptoms and then gives you medicine.i am still taking the medicine and they are working for me.
Rajul Shrivastava
Nov 30, 2017
Learned, knowledgeable doctor who is not into recommending unreasonable tests and medicines. She talks to the point and gives clear and relevant advice. Highly recommended.
Harshit Gupta
Jun 19, 2017
Dr. Rohini Dhillon provides answers that are very helpful. thanx mam but on 17/6/17 night her periods got started. i think it is due to hormones changes
Chanchal Datta
Apr 23, 2018
Doct was good. Very polite but only concern is that it showed online appointment is RS 300 , however she took RS 500, any reason??
Roohi Raf
May 16, 2018
Dr. Rohini Dhillon provides answers that are very helpful, caring and inspiring. Thanks for helping
Rajesh
Oct 25, 2016
Dr. Rohini Dhillon provides answers that are very helpful. Thank you so much Doctors i got a clarity
Dharmaraj
Sep 18, 2016
Dr. Rohini Dhillon provides answers that are very helpful. Share feedback in your own words...
Sneha
Sep 27, 2016
Dr. Rohini Dhillon provides answers that are very helpful. Share feedback in your own words...
Poonam Sachdeva
Mar 7, 2017
A very good and experienced good
Feed
Shared 3 months ago • Featured Tip
Hypothyroidism is a condition wherein the body lacks sufficient amount of thyroid hormone. As this hormone is responsible for the process of metabolism in the body, whenever one suffers from hypothyroidism, one will definitely suffer from slow metabolism. Thyroid Hormone Deficiency, as the disease is commonly known as, is actually more common than people can actually estimate it.
Causes of hypothyroidism
There are basically two causes, which prompt deficiency of thyroid hormone. The first reason may be the inflammation of the thyroid gland, whereas the second reason may be a result of various medical treatments which a person may undergo. In the first case, a large number of cells of the thyroid gland get damaged or die, as a result of which sufficient hormone is not produced. In the second case, if there is a need to remove a certain portion of the thyroid gland or all of it, the leftover mass may not be able to meet the needs of the body. This will result in deficiency of the thyroid hormone.
Top symptoms
There are a number of symptoms which indicate that one is suffering from hypothyroidism. Some of them are:
A constant feeling of fatigue even after sleeping for 8-10 hours
Abnormal weight gain or weight loss
Fluctuations in mood
Imbalances in hormones, irregular periods, low sex drive or infertility
Dry or cracking skin, brittle nails and excessive loss of hair
Hands and feet becoming cold and the temperature giving a constant reading below 98.5°F
Pain in muscles or joints
Swelling of neck, snoring or the voice becoming hoarse
Having problems in mind like fog issues
Each patient may suffer from many of the above-mentioned symptoms. The number of symptoms in the body is actually a result of the degree to which the hormone is less in the body. Often, any one of the above symptoms may be a result of the suffering. But most of the people affected will have a combination of the above symptoms. Some cases have also shown that the patients, for a long time, have shown no signs at all.
They suffer silently. The occurrence of any one of the above signs should ring a warning bell and one should consult an endocrinologist. If immediate consultation is not taken, the symptoms will gradually progress and life-threatening problems like depression, coma or heart ailments may arise. In case you have a concern or query you can always consult an expert & get answers to your questions!
3455
people found this helpful
Asked for female, 32 years old from Delhi
Dear Lybrateuser Pl get ultrasound of lower abdomen done for the position of g-sac and to rule out ectopic.
1
person found this helpful
Shared 6 months ago • Featured Tip
If you think that immunisation is only for your infant, then you are living in a fool's paradise. It's a life-long process. You are never too old for this. It is a life-protecting job. You must get all your immunisation done in time to be protected against fatal diseases.
Here are some of the most common vaccines given to adults:
Hepatitis A (Hep A): You should take this vaccine if you are exposed to a specific risk factor for hepatitis A virus infection. You may also opt for this to be simply protected from this disease. The vaccine is usually given in two doses. It should be given 6-18 months apart.
Hepatitis B (Hep B): You will need this if you are exposed to a specific risk factor for hepatitis B virus infection. You may take it simply if you want to be protected from this disease. The vaccine is given in three doses over a period of six months.
Human papillomavirus: This vaccine is given to women, who are 26 years of age or younger. In the case of men, the upper limit for age is 22. It can also be given to a man with risk factor in the age group 22 to 26. It is given in three doses over a period of six months.
Influenza: It is a must for every individual. It should be given a dose every winter. It will not only provide protection to the immunised person, but also to others surrounding him.
Measles, mumps, rubella (MMR): You may require at least a single dose of this vaccine if you were born after 1975.
Meningococcal (MenACWY [MCV4], MenB, MPSV4): You may need MenACWY and/or MenB vaccine if you have been suffering from certain health conditions. It is given to adults who are not having a functioning spleen.
Pneumococcal (Pneumovax [polysaccharide vaccine, PPSV]; Prevnar [conjugate vaccine] PCV): You will have to get both pneumococcal vaccines, Prevnar (if you haven't had it before) and Pneumovax, if you are more than 65 years of age. You will have protection from diseases like asthma, heart, and lung, or kidney disease, immunosuppression. It is best to consult your doctor before injecting such vaccines.
Tetanus, diphtheria, whooping cough (pertussis) (Tdap, Td): It must be given to all adults who have not got a dose of Tdap in adolescence. It is a must for pregnant women. You need a Td booster once in every 10 years.
Varicella (Chickenpox): If you've never been exposed chickenpox or got vaccinated after receiving 1 dose, you must talk to your doctor to know when and what you should take.
Zoster (shingles): If you are 60-year-old or above, you must definitely get a 1-time dose.
In case you have a concern or query you can always consult an expert & get answers to your questions!
3507
people found this helpful
Shared 8 months ago • Featured Tip
Headaches are a big headache. While it is okay to have a one-off pain in the head, a constant nagging headache is not good. It is, however, one of the most common medical problems and can affect a person's social life, school/office work, and overall quality of life. The pain in the head is caused by a problem in the nerve supply, blood supply, muscles, or other tissues in the brain/head region.
There are various reasons for a headache and the most common ones are listed below along with some measures that you make take to cure a headache.
Sinus headaches: Sinusitis of any of the 4 sinuses in the head region is accompanied by a headache. The exact location of the headache can depend on the sinus affected, but there is also fever, heaviness in the head, shortness of breath and congestion. During an attack, the patient is usually given antibiotics to get rid of the infection along with decongestants to clear up the airway.
Migraines: Usually running in families, migraines are characteristic in being one-sided, throbbing pain that is associated with sensitivity to light and noise, nausea and vomiting. These can last from 4 to 72 hours and can be preceded by an aura. People with migraines, after some trial and error, identify the best medication that works for them and use it when the aura sets in. They should also avoid light and sound if they are sensitive.
Tension headaches: There is a feeling of tension or pressure around the head in the area of the head and neck. The discomfort is not as disabling as migraines and there are no associated symptoms. Regular pain killers like aspirin, ibuprofen or acetaminophen are usually effective.
Cluster headaches: These headaches occur in cycles or clusters and hence the name. Often one-sided, the patient will also have congestion, watery eyes, and runny nose on the same side as the pain. Regular pain medications are again the most commonly used mode of management.
Rebound headaches: When a person uses too much painkillers to manage aches and pains, they can rebound and cause headache. This can be a withdrawal symptom as the dose of the medicine level drops and subsides over a period of time.
There are multiple other forms of headaches caused by spinal disorders, caffeine intake, menstrual cycles, chronic cough, hangovers, tumors of the head/face/neck, encephalitis, meningitis, post traumatic episodes, temporal arteritis, etc.
While most headaches are self-limiting, if there are associated symptoms like increased frequency, blurring of vision, seizures, stiff neck, fainting, coordination issues, then further investigation is immediately warranted. These could be indicative of a more serious condition like a stroke or internal hemorrhage and need immediate attention.
In case you have a concern or query you can always consult an expert & get answers to your questions!

3360
people found this helpful
Shared 10 months ago • Featured Tip
Skin rash is the most common allergic symptom that dermatologists come across. While it is common to ignore a skin rash as a common symptom of any allergy, some of them should not be ignored as they can be life-threatening and require immediate medical help. Some of the common conditions which can produce life-threatening rashes are listed below.
Pemphigus vulgaris
Stevens-Johnson syndrome (SJS) or toxic epidermal necrolysis (TEN) or erythema multiforme (EM) major
Necrotizing fasciitis
Toxic shock syndrome (TSS)
Rocky mountain spotted fever
Some of the common symptoms are as follows:
These affect the whole body or most parts of it.
The skin and the mucous membranes are affected (mouth, nose, anus, vagina, and urethra).
Most of these conditions are accompanied by blisters, which vary in size from about 1 cm to really large ones.
When they break open, there is fluid within these blisters.
Blisters on the mucous membranes can be extremely painful.
Understanding the types in detail
Pemphigus vulgaris: This is an autoimmune condition wherein the tissues that hold the epidermal layers of the skin are affected. The body reacts against these tissues and so the skin is affected.
Toxic epidermal necrolysis or Stevens-Johnson syndrome: Though the aetiology is not very clear, this severe allergic reaction is seen due to several medications and infections. Medications like sulfa-containing antibiotics, penicillin-containing antibiotics, anti-HIV medications, non-steroidal anti-inflammatory drug (NSAIDs) and anti-seizure medications can cause this reaction. Also, infections like hepatitis, cytomegalovirus and some bacterial infections are also shown to produce this reaction. There is severe necrosis or damage of the underlying connective tissue, causing severe damage to the skin and rashes with blisters, which are bluish and filled with fluid. They appear as crops bilaterally on the feet, chest, hands, abdomen and back.
Toxic shock syndrome: Staphylococcus is one of the most common bacteria that causes various infections in the body; it can also induce large scale tissue damage, which can give rise to toxic shock syndrome. As a result of the infection, toxins are released causing severe organ and tissue damage. When tampons were introduced, this became a public health issue in the 1970s. Other symptoms of shock, including dehydration and severe sepsis, were also seen in such patients.
Necrotizing fasciitis: A trauma or operative incision can cause severe erythema, and in the next 24 to 72 hours this can develop into huge rashes with haemorrhagic fluid, which can be very painful.
Rocky Mountain spotted fever (RMSF): Caused by a tick bite, this infection produces a rash that starts in the extremities and gradually spreads to the torso. The rashes are pink in colour with blood leaking from the capillaries. Immediate medical attention is required is such cases in order to prevent haemorrhages. In case you have a concern or query you can always consult an expert & get answers to your questions!
3344
people found this helpful
View All Feed
Near By Clinics

Sector-56, Gurgaon,
Gurgaon
View Clinic