About
We are perhaps the only centre in the whole Delhi/NCR with such a large scope of therapeutics in our armamentarium. Depending upon your needs, expectations and thorough assessment we desi...
...more
We are perhaps the only centre in the whole Delhi/NCR with such a large scope of therapeutics in our armamentarium. Depending upon your needs, expectations and thorough assessment we design a scientific, effective and personalised protocol to achieve the best possible results. Our approach is built upon effective, safe & proven methodologies.
Timings
Location
B-11, Part-1, Gujranwala Town, Near Model Town Metro Station, Ring Road
Gujranwala Town
Delhi,
NCT of Delhi
-
110009

Get Directions
Photos (5)





Videos (6)
View All Videos
Amenities
Parking
Cafeteria
Online Appointments
Reception
Waiting Lounge
Credit Card
Ac Rooms
Doctors in Skinnovation Clinics

MD - Dermatology, MBBS, Fellowship In Dermatosurgery
Dermatologist
Book appointment and get ₹125 LybrateCash (Lybrate Wallet) after your visit

MBBS, MD - Dermatology
Dermatologist

MBBS Bachelor of Medicine and Bachelor of Surgery, MS - General Surgery, DNB - General Surgery
Cosmetic/Plastic Surgeon



MBBS Bachelor of Medicine and Bachelor of Surgery, DNB - Dermatology & Venereology, Diplomate of American board of hair restoration surgerY
Dermatologist
Specialities
Dermatology
Aims to deliver the highest quality of care to patients with skin disorders
Cosmetic/Plastic Surgery
Offers various surgical and non-surgical procedures to patients willing to enhance their appearance
Dietitian/Nutritionist
Expertly offers advice in dietetics, including recommendations on planned diets to patients
Patient Review Highlights
"Professional"
1 review
"Well-reasoned"
1 review
"Thorough"
1 review
"knowledgeable"
4 reviews
"Caring"
1 review
"Very helpful"
3 reviews
"Inspiring"
1 review
Reviews
Mona
Mar 25, 2019
I am Mona from Chennai .Before consulting with Dr Ganjoo , I was consulted head of department of Dermatologist in Stanley Hospital Chennai.And I am under her treatment of around 1 month but I dont have any improvement.Then I consulted Dr Ganjoo around 7 days ago .I have very satisfied with the doctor.My skin disease is improved by 50% within 7 days of treatment. I am very happy with the consultation.I will recommend to everyone who is suffering from any kind of skin disease. He is Best !!!!
Vikas
Apr 16, 2018
Dr. Sumit Gupta provides answers that are very helpful, well-reasoned, thorough, caring and inspiring. Thank you so much doctor
Aakash Jain
Jan 2, 2019
Umm i have very good experience ,medicines which are prescribed by dr.ganjoo is much expensive but overall it is goood.
Verified
Dec 31, 2018
Undoubtedly Doctor is well experienced..listen patiently nd was humble..very satisfying
Aakash
Nov 10, 2018
I found the answers provided by the Dr. Sumit Gupta to be professional. Nice
Sumit
Apr 18, 2018
Dr. Sumit Gupta provides answers that are knowledgeable. Ba
Parul Singh
Dec 16, 2018
Good
Verified
Feb 23, 2019
Good
Verified
Mar 25, 2019
Nice
Verified
Dec 3, 2018
Good
Feed
Shared 1 month ago • Featured Tip
Aging of the skin is a natural process that affects all individuals with increasing age. It manifests itself in the form of skin wrinkling, sagging, discoloration and other visible effects. Such changes become more apparent as soon as one reaches late thirties or early forties but early onsets are now very common too, which can be caused by a number of factors.
Damage due to sun exposure is the primary cause of skin aging. It especially affects those who have lighter or fairer skin as the low melanin content in their skin makes it more prone to damage and aging.
Although skin aging cannot be entirely stopped or reversed, the process can be slowed down to prevent its early onset.

There are many ways of doing so through some simple lifestyle modifications such as the following:
1. Avoid sun exposure
This is the most basic way of reducing the rate of skin aging and slowing down the process. While going out in the day cannot always be avoided, it is important to keep the skin covered with clothing, hats and sunglasses.

2. Always wear sunscreen
This provides protection from the harmful rays of the sun (known as UVA and UVB). Making a habit of constantly applying sunscreen on all exposed parts of skin plays an important role in preventing skin aging. It is also necessary to use the right products, which should have an SPF rating or 30 or more.

3. Eat healthy
Having a nutritious balanced diet can make a tremendous positive impact on your skin. Consumption of food items that are rich in vitamins, minerals and other nutrients is essential. It is also important to drink lots of water and fluids to stay hydrated. Junk food and sugary drinks should be avoided as it negatively affects skin health.

4. Exercise regularly
Keeping fit through regular workouts and exercise improves the circulation of blood in the body and consequently, the supply of blood and oxygen to the skin. This keeps the skin healthy and young and prevents the early onset of wrinkling and aging.
There are several other ways of preventing skin aging such as not smoking, avoiding using too many products and cosmetics, getting enough sleep, and always keeping skin cleansed and moisturized. Following these simple ways can effectively make your skin look and feel younger and slow down the aging process.
3
people found this helpful
Shared 3 months ago • Featured Tip
Ingrown hair refers to a situation in which a part of the body hair which has been trimmed, shaved or tweezed grows back into the skin in a curled form. This sometimes causes painful and discomforting skin conditions such as swelling, bump formation and chronic pain in the area from where the hair was removed.
This condition is mostly common among people who have very tightly curled hair on their entire bodies. Among men the most affected areas are cheeks, chin and neck. Additionally they can also appear in cases of men who regularly shave their head. In case of women, ingrown hairs in common in areas like armpits, pubic region and legs.
The most common signs of this condition are enlisted below :
1. Small skin bumps (papules)
2. Small, pus-filled, blister-like lesions (pustules)
3. Hyperpigmentation (skin darkening)
4. Long lasting and chronic pain
5. Itching

Causes - Ingrown hair might also occur if you do the following activities:
1. Pulling your skin while shaving your body hair can give rise to ingrown hair. This in turn allows the shaved hair particles to penetrate back into the skin without growing outwards.
2. Tweezing of hair can also lead to the hair particles to grow inwards instead of growing outwards

Complications - Some common complications associated with this condition are:
1. Bacterial and fungal infections that usually happen from scratching of the affected area
2. Hyperpigmentation of the skin which involves an abrupt darkening of the skin areas
3. Permanent scarring of the tissue of the affecting skin
Medical Treatment
The doctor may recommend you medicinal treatment as per your condition. Here are some of the medicinal ways to provide relief to you:
Drugs to remove dead skin cells. Retinoids may be applied to your skin, such as tretinoin (Renova, Retin-A, others), which will aid in clearing dead cells from your skin (exfoliation).
Creams to reduce inflammation. The doctor may suggest a steroid cream.
Creams or pills to control infection. For mild infections which are the result of scratching the affected area, the doctor may suggest an antibiotic ointment. In case of severe infection, you may be prescribed oral antibiotics.
Laser Hair Removal Treatment
It is a really effective treatment for getting rid of ingrown hair as it goes to the root of the problem and eradicates it. In this procedure, the laser energy is absorbed into the hair follicle disabling its ability to produce hair. Laser hair removal does require a series of treatments, typically at least 8 and facial hair may need maintenance treatments 1 to 2 times a year after completing a series just to keep the ingrowns at bay.
3788
people found this helpful
Shared 3 months ago • Featured Tip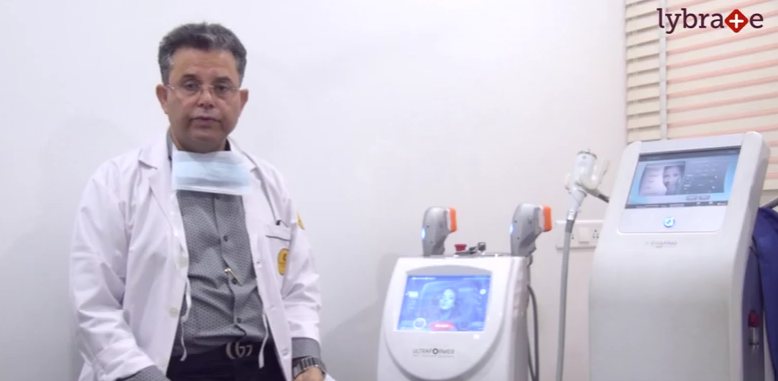 Hi,
I am Dr. Anil Ganjoo, Dermatologist. This is a Q-Switched Machine. This machine helps in removing pigmentation of the skin, birth mark, black marks, or any marks on the skin. This machine also helps in getting rid of dark skin. Any other disease which causes pigmentation, this machine helps to get rid of them all.
This machine also helps in improving ageing and skin texture.
We also do the latest technique with the help of this machine called carbon peel. This also heats the skin to improve the pores, wrinkles of the skin. So, we welcome you all to experience the treatment with the help of this machine.
Thank You.
3111
people found this helpful
Shared 3 months ago • Featured Tip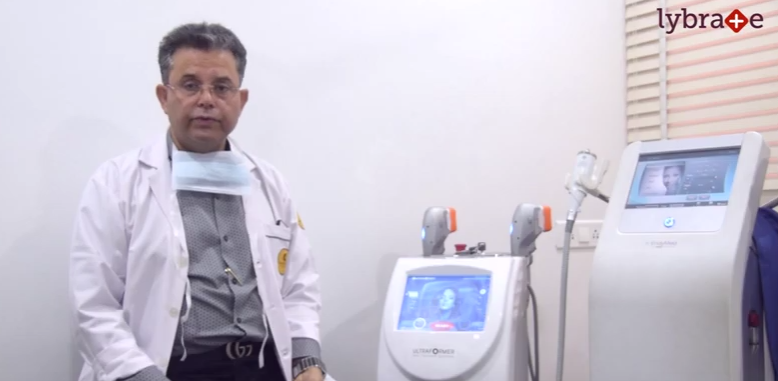 Hi,
I am Dr. Anil Ganjoo and today I am going to tell you about the science of reversing aging. With the newer machines that have been introduced into skinnovation, we can reverse aging science. In aging what happens to the face is that you lose the fat in the face. The fat in the face sacks down and you have this brows developing with the aging process. Then there are aging spots happening, the black spots, brown spots that you have, then superficial breakening happening. All this you put together makes the face look aesthetically very bad. So we have now introduced some machines which takes care of the loose skin, which takes care of the superficial textural deformities, it takes care of the wrinkles that happen with aging skin and also the aging spots that happen.
Ladies and gentlemen, introducing you to two wonderful machines, these are US FDA approved machines that we have got in skinnovation. This ultraformer is a US FDA approved, high intensity focus ultrasound machine which has the ability of going deep down into the skin and eating the skin from within and tightening the skin. So, this machine has the ability of tightening and raising the skin which has sacked down, which has loosened with aging as the jaws swell, as the nasophore nasolabial folds develop as puffiness around the eyes develop, so then we treat with this ultraformer high intensity focused ultrasound. We are able to tighten the skin. The skin is lifted. The skin's colour, texture etc improves.
We usually combine this technology with this technology which is a radio frequency device is called andimade, again is an US FDA approved machine which has the radio frequency tightening ability. So when we do this in combination with that, we do one session of this, we do 4 or 5 sessions of that at intervals of 7 to 15 days we are able to take care of the deep, sagging skin which is which is you know sagging down and that can be lifted up and then we are also able to tighten the skin from within within the upper layers of the skin that is the dermis etc.
So we go deep down into what is called SMAS layer with the help of the high intensity focused ultrasound and then we follow it up tightening within details that we put together, we have seen that produces wonderful results in ageing skin and skin gets tightened, the skin gets lifted. You get improvement in these jaws, the the angle and the line here, to jaw line, its well defined as in young skin.
The skin starts glowing. The the wrinkles go and the ageing spots also improve. Not only that, even the puffiness around the eyes, the wrinkling around the eyes improves to a larger extent and remove remember that this is a non-invasive technique. It's not surgical. Patient does not have to be put under the knife. This is just a machine that works on the surface of the skin. A little bit of heat is spend during this treatment but the outcome is wonderful. So ladies and gentlemen, welcome to Skinnovation, come for the ageing, anti-aging treatments. This is a real wonderful combination for ageing skin.
Thank you very much.
2939
people found this helpful
Shared 4 months ago • Featured Tip
Also known as jock itch, 'Tinea Cruris' is a fungal infection of the groin; it commonly occurs in men. This disorder is primarily caused by a fungus known as dermatophytes. It is characterized by an appearance of circular patches on the skin which look similar to a ring. They usually do no harm. However, if conditions are right they can 'invade' the skin, multiply and cause infection. The conditions fungi like best are warm, moist and airless areas of skin, such as the groin.
Causes-
The fungus primarily tends to grow on the moist and warm parts of the body, such as the buttocks, thighs or the groin region. Men who are overweight are at an increased risk because of the excess sweat that provides the perfect thriving spot for the fungus. Athletes are also more vulnerable to this condition. Sharing objects such as shoes, towels and combs can also be a source of this infection.
Symptoms-
The groin becomes itchy and irritable, mainly in the crease between the top of the leg and the genitals. It is more common in men, and the scrotum may also be itchy. A red rash then develops in the groin, usually with a definite edge or border. Both groins are commonly affected. The rash often spreads a short way down the inside of both thighs.
Sometimes the infection spreads to the skin on other parts of the body (or may have first started in another area, such as athlete's foot). Fungal infections do not usually go deeper than the skin into the body and are not usually serious.
Treatment-
This condition is usually mild, hence, can be treated with over the counter medications. It takes about a week or two for the symptoms to clear up completely. Anti-fungal creams and lotions are useful in getting rid of the infection. It is recommended to carry on with the treatment even after the symptoms subside; till you complete the required dosage. Also, continue the anti-fungal medication for at-least two weeks after symptomatic relief to prevent recurrence.
In addition to the treatments, there are certain preventive measures that you can adopt–
Don't wear the same set of clothes every day while exercising.

Wear fresh and properly washed undergarments.

Wear loose fitting clothes; this prevents the area from getting too moist too soon.

Apply medicated talcum powder on the infected areas.
3501
people found this helpful
Shared 5 months ago • Featured Tip
A head louse is an insect that lives on the human scalp and feeds on human blood. The female louse lays eggs in the head and makes sure the eggs are attached to the hair shaft. It takes around eight days for the egg to hatch. The louse takes another 11 days to mature into an adult louse.
The primary cause of head louse is poor personal hygiene.
Other methods by which a person becomes infected by lice are -
1. Using combs and towels that are infested
2. Coming in contact with another person who has this condition
3. Sharing the bed with a person who is affected by lice
Symptoms -
When a person is affected by this condition then the following symptoms are seen :
1. Itching
The saliva of the lice causes an allergic reaction in the scalp which leads to constant itching. It can occur in various places such as ears, scalp and the neck. It may not occur initially, but it tends to occur after a few weeks.
2. Small red bumps
Constant scratching can lead to red bumps on the skin. A bacterial infection usually occurs from constant itching.
3. It may lead to symptoms of dandruff in the scalp.
4. Presence of various insects in the scalp.
Prevention of Lice -
Lice can be prevented by using medicated shampoos and conditioners to wash the hair. The shampoos are usually based on a chemical called permathrin. This compound is toxic for lice and helps in getting rid of it.
You can opt for the following lifestyle changes to prevent lice -
1. You should avoid sharing your hairbrush with others
2. In case you have long hair, tie it in buns or ponytails
3. Add tea tree oil to your shampoo before using it
4. Keep the scalp clean to prevent infestations
5. Avoid sharing pillows and clothes
3687
people found this helpful
Shared 5 months ago • Featured Tip
Here are a few questions which every new mother wants to know when they have a diaper rash:
1) Should the baby's diet be changed during a diaper rash?
Certain food items such as fruit juices can lead to diarrhea in babies. This can lead to a diaper rash. When new food is introduced or antibiotics are given then that might also affect the digestion.
2) Are teething and diaper rash related?
As per dermatologists, the two have nothing in common though they might occur at the same time.
3) What ointment should be used for diaper rash?
Ointments like zinc oxide can provide relief in diaper rash. A thick layer should be applied on the skin to keep away irritants. If all of it rubbed off then it might cause pain.
4) Are cloth diapers an alternative?
The fact is that there is no proof that a cloth diaper might be better than the other diaper in case of a rash. In case disposable diapers are used then care should be taken to change them frequently as rashes can occur due to a moist environment. If the baby is allergic to a particular brand then changing the same could prove to be helpful. Diapers induced with fragrances and dyes can cause allergic reactions. Babies who are allergic to disposable diapers can do better with cloth ones, though they should be changed frequently. The rule is one diaper per hour so the needful should be done.
5) Which wipes are best for a baby in case of a sore bottom?
In case of a diaper rash a mild, fragrant free wipe should be used. A product with minimum products should be used. Wipes which are labeled as hypoallergenic or sensitive skin should be used.
If the baby poops then the baby should be cleaned with a cloth and water. A wet washcloth should be used and later some mineral oil should be applied on the bottoms.
6) What should be done if nappy rash extends to the other parts?
In case there are red spots and patches outside the nappy area then the baby might be suffering from infection. If this happens then consult your doctor.
7) What should be done to give relief to the baby?
The best thing to do is that the baby's bottom should get some air. Leave the baby without a diaper, as this gives his skin a break from the rubbing, and germs which might be present in wet places like a diaper. Application of zinc oxide pastes provides relief to a baby.
8) How long does the rash last?
Maximum 3 days.
3509
people found this helpful
Shared 6 months ago • Featured Tip
Skin irritants are everywhere. Even in your house, there is practically no place where there are no skin irritants. Laundry detergents, air fresheners and floor polishes are just a few factors that cause skin itching. The reason why this happens is because products like air fresheners and floor polishes take away essential oils and water from the skin which leads to dryness and irritation. This type of dry, itchy skin can also progress to skin conditions like eczema.
Here are some ways you can stop your skin from becoming dry and itchy:
1. Wear gloves
The ideal thing to do would be to wear soft, thin cotton gloves and only wear rubber gloves on top of that. Do not touch a bucket or sponge without it. Even if you cannot wear soft, thin cotton gloves underneath, at least wear the rubber gloves as this protects your hands from irritants.
2. Rinse after swimming
Chlorine is one of the principal causes of itchiness in your skin. It is absolutely essential that once you have finished swimming you rinse your body with water and a little soap. Even more importantly, use a moisturizer with glycerin in it, as this will keep the moisture trapped inside. Glycerin is particularly good at holding on to moisture.
3. Petroleum jelly
Petroleum jelly has been proven to reduce the chances of dry, itchy skin because it contains only one ingredient. This one-ingredient formula is especially great when it is applied to sensitive skin. The reason why one ingredient is better than a moisturizer with many chemicals is because a one ingredient formula is gentler and therefore creates a protective barrier against irritants.
4. Oatmeal baths
For this kind of treatment, grind oatmeal in a blender and then sprinkle it in your bath water. Oatmeal has an anti-inflammatory substance known as avenanthramides which decreases itching and redness of the skin.
5. Cleanliness
This is perhaps the most important tip which can be given. If you do not regularly clean your floors or wash your bed sheets in hot water than you are at a high risk of getting mites and these are one of the most common irritants of your skin.
3535
people found this helpful
Shared 6 months ago • Featured Tip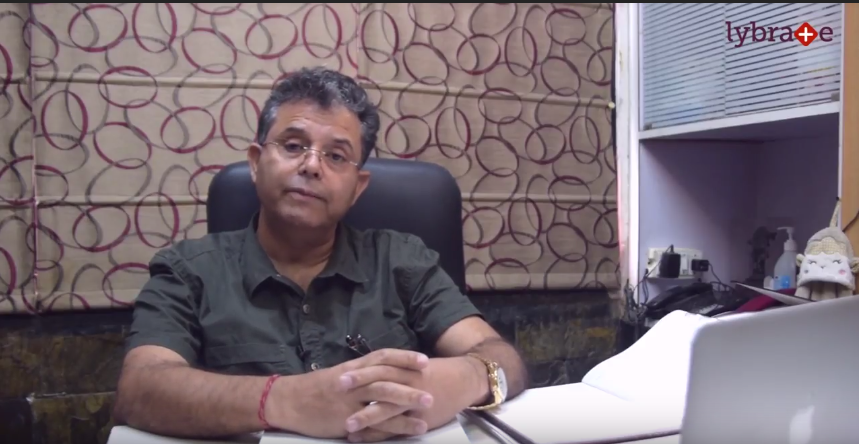 Hello Friends,
I am Dr. Anil Ganjoo, a senior consultant dermatologist in Delhi. So, today I will tell you something about the aging of the skin. As soon they go at the age of 30-40, they have various concern for skin aging. They start with the symptom of pigmentation, superficial wrinkles on the skin. Skin starts losing the volume. Skin sags down. So, to take this together, we have to do a combination of the treatment. We have to treat with various kind of lasers, energy based devices and we have to provide the volume with the help of the fillers and removal of wrinkles done with the help of botulinum toxins.
We start with the tightening of the skin with energy based devices like high intensity focused ultrasound machine. Skin gives a younger look as It has been pulled up. Then we also combine it with radiofrequency devices like monopolar, bipolar. After that, we get into the filler to fill the area which has lost fat. The eye area loses its volume, we fill them up with the help of the fillers. We take care of the wrinkles which are coming around the forehead, crow's feet around the eyes. This happens because of aging the muscles go into the constant stage of contraction and we have to help these muscles to relax them.
So, all these skin problems can be taken care of the combination of the treatments we have available. We have high intensity focused ultrasound, we have the radiofrequency devices, chemical peels also. So, we welcome you to visit our centre and get the best for your aging skin.
Thank You!
3348
people found this helpful
View All Feed