About
Our medical care facility offers treatments from the best doctors in the field of Multi Speciality.We like to think that we are an extraordinary practice that is all about you - your pote...
...more
Our medical care facility offers treatments from the best doctors in the field of Multi Speciality.We like to think that we are an extraordinary practice that is all about you - your potential, your comfort, your health, and your individuality. You are important to us and we strive to help you in every and any way that we can.
Timings
Location
W - 33, Greater Kailash 1 Road, W Block, Greater Kailash I
Greater Kailash
New Delhi,
Delhi
-
110048

Get Directions
Photos (7)







View All Photos
Videos (7)
View All Videos
Amenities
Parking
Reception
Doctors in MP Heart Clinic

MBBS, Diplomate of American Board of Psychiatry and Neurology
Neurologist

MBBB, MD - General Medicine, DM - Cardiology
Cardiologist
MBBS, Diplomate, American Board of Internal Medicine , Diplomate, American Board of Cardiology , Diplomate, American Board of Interventional Cardiology , Diplomate, American Board of Endovascular Intervention
Cardiologist
Specialities
Cardiology
Aims to provide effective diagnosis and treatment related to cardiac and circulatory problems
Neurology
Offers specialized healthcare to patients suffering from disorders of the nervous system
Health Packages
30 Days validity
•
Medicines included
₹9875
30 Days validity
•
Medicines included
₹11735
30 Days validity
•
Medicines included
₹17035
30 Days validity
•
Medicines included
₹11860
30 Days validity
•
Medicines included
₹5935
Services
Peripheral vascular Disease
Cardiovascular Conditions
Cardiac Invasive Procedures
Radio Frequency procedures
High Cholesterol Diet Counselling
Radial Approach Angiography
Angiography Radial Approach
Carotid Angioplasty And Stenting
Peripheral arterial & Venous Doppler
Deep vein thrombosis - DVT
Arterial Thrombosis Treatment
Mitral/Heart Valve Replacement
Patient Review Highlights
"Professional"
5 reviews
"Prompt"
3 reviews
"Well-reasoned"
3 reviews
"Helped me impr..."
1 review
"Thorough"
1 review
"Practical"
2 reviews
"knowledgeable"
9 reviews
"Sensible"
2 reviews
"Very helpful"
13 reviews
"Caring"
6 reviews
"Inspiring"
1 review
Reviews
Sandesh
Jul 8, 2017
I was having the body weakness, but the symptoms were not very visible. Metro Hospital and Heart Institute had all the amenities, a patient requires. Overall body weakness treatment given by Dr Sonia Lal Gupta was very effective. With the help of her treatment for body weakness I am feeling so great. Even though I was fit and fine, it was shocked when I got to know that I have body weakness. Sonia Lal Gupta has expert knowledge in the field. the overall atmosphere in the Metro Hospital and Heart Institute is very soothing. I have consulted so many doctors, but no one was able to solve my body weakness.
Kushi
Apr 25, 2017
I am so happy that I chose this Sonia Lal Gupta for my treatment as now I am perfectly fine. One of my colleague referred Sonia Lal Gupta. It has been quite some time that i was suffering from nausea. Hygiene is very important, and I must Metro Hospital and Heart Institute was extremely clean. Sonia Lal Gupta certainly knows the in and out of her speciality. Metro Hospital and Heart Institute can handle all types of emergency cases. Due to my nausea i was feeling very depressed and had no hope. She is not just friendly, but also is very motivating.
Abhaya
Jul 4, 2017
I was shocked to experience the symptoms of neurological problemsThe waiting area in the Metro Hospital and Heart Institute is very comfortable for elderly patients. The overall atmosphere in the Metro Hospital and Heart Institute is very soothing. My boss referred me this Sonia Lal Gupta. She is very professional and is a really patient listener. I was quite impressed with Sonia Lal Gupta concept of holistic healing. I was quite depressed due to my condition, but my Sonia Lal Gupta guided me to change my attitude.
Dishi
Apr 28, 2017
Initially the symptoms of hypercholesterolemia were not that severe but then it became worse . I consulted Dr Sameer Gupta, I owe him a big thanks for making me fine again. I was quite depressed due to my condition, but he guided me to change my attitude. He is one of the best physicians in city. The guidance he gave me has helped me immensely with my situation. Metro Hospital has all the latest technology in place to handle severe cases.
Aashiyana
Jul 26, 2017
He is one of the best physicians in city. I found the Metro Hospital itself quite pleasant. The palpitations was increasing day by day. I read about Dr Sameer Gupta on one of the social media platform. he doesn't just randomly prescribes medicines, but first properly diagnoses the problem. Even in case of long queues, the staff was managing people in a very positive manner.
Keshav
May 20, 2017
Initially the symptoms of hypercholesterolemia were not that severe but then it became worse . I consulted Dr Umesh Gupta, I owe him a big thanks for making me fine again. I was quite depressed due to my condition was degrading, but his guidance helped me deal with the issue. He is one of the best physicians in city. I am glad that I chose him for the treatment.
Aadit
Jun 3, 2017
she is one of the best physicians in city. Even though there was a long queue, still the staff was very pleasant. i went there for my brain suite. By chance, I approached Sonia Lal Gupta for second opinion and thank god, i did because, she treated me without any surgery and all. It was amazing, the Metro Hospital and Heart Institutel was so nicely made.
Geeti
May 5, 2017
I was in so much pain due to my headache. I thought that it is a minor issue but after consulting Dr Sonia Gupta , I got to know that It is something serious. She never gets frustrated, even when I ask a number of queries. I am quite benefitted with her treatment. I owe her a big thank. She treated me very nicely and I am quite relieved.
Bhadra
Mar 26, 2017
The high blood pressure issue was increasing day by day. Finally I consulted Dr Umesh, with his treatment, I am completely cured from the disease. Umesh Gupta has a very positive attitude towards all the patients. I found the Umkal Hospital itself quite pleasant. The best thing about himj is that he prescribes limited no. of medicines.
Koushikha
Apr 7, 2017
He is very patient with all his patients. My health was degrading day by day. Then I consulted Dr Umesh Gupta. His treatment for staying healthy suited me the best and now I am fine. I saw Umesh Gupta clinic's advertisement in newspaper and that is how we referred him. Umesh Gupta certainly knows the in and out of his speciality.
Arshiya
Mar 16, 2017
It was a bad case of high blood pressure. I consulted Dr SAmeer Gupta. He is very talented and seasoned doctor. Even though the problem was not so big, but still the other doctors were not able to treat it. The Metro Hospital is designed in such a manner that all requirements of patients are taken care of.
Maalin
Jul 31, 2017
The entire experience of undergoing varicose vein laser treatment was very relaxing. I was panicked, because I never thought I will suffer from varicose like this. But Dr Umesh helped me immensly. I am no more facing any such issue. Thanks to the expert care and guidance, I feel much better than before.
Kalpita
Jun 26, 2017
Someone from the office, referred us dr Sonia Lal Gupta. My child used to cry alot. i did not know the cause . i consulted many doctors but nothing worked. Then I visited to dr Sonia Lal Gupta, she helped me alot. I was so depressed with my child's problem but doctor gave me a ray of hope.
Ramanjit
Jul 3, 2017
I was suffering from stomach pain for which I chose to consult Dr Sonia. She is a very practical doctor. The way she treated me was appreaciable. She listened to my every single problem and then started the treatment. The overall treatment was quick and effective.
Avalok
Jun 29, 2017
He is one of the best physicians in city. I took his consultation for staying healthy. Dr Sameer Gupta has so much knowledge that for everything my family takes his reference. It was an amazing experience as everyone in the Metro Hospital is so nice.
Aviral
Apr 11, 2017
Thanks to Dr Sameer for the stent treatment he gave. I am quite benefitted with his suggested surgery. I must say that he is the best cardiologist in the city. He treated me very patiently and this was the best thing I found in him.
Kundanika
May 10, 2017
I got deep brain stimulation done by dr Sonia lal Gupta at herclinic Metro hospital and heart institute in Noida. she is a very nice and smart doctor. I really liked herservice throughout.
Raghav Kapoor
Sep 18, 2018
I had a really giod experience, would definately reccomend her.
Bhagwati Tiwari
Jun 18, 2018
It was a good experience
Feed
Shared 11 months ago • Featured Tip
You feel your heart begin to beat wildly in your chest as you break into a cold sweat and have trouble catching your breath; is this a heart attack or panic attack? Your first thought is that it's a heart attack since you have an impending feeling of doom which you may even have felt before your attack began. This makes your heart beat even faster and you become so overwhelmed that the feeling gets even worse until you begin to feel light-headed or maybe even pass out. This is a panic attack.
When you suffer from anxiety, the slightest thing can trigger a panic attack and some can be so intense that you can't imagine it being anything other than looming death. It's very common for those having an anxiety attack to mistake it for a heart attack and this fear is enough to just take over and really wreak havoc on your heart rate, but no matter how fast your heart beats or how panicked you feel; you are not having a heart attack and this episode will not kill you.
One thing that will prove helpful in dealing with this is learning the differences between the two:
Signs of a Heart Attack:
Pressure in the Chest (described as feeling like there is an elephant sitting on your chest).
Chest pain - note that this is not always present.
Pain in the right arm.
Pain in the back or shoulder blades for women.
Panic attack symptoms include:
Increased heart rate.
Sharp or stabbing chest pain that lasts only 5 to 10 seconds.
Pain that is localized to one small area.
Pain that usually occurs at rest.
Pain that accompanies anxiety.
Pain that is relieved or worsened when you change positions.
Pain that can be reproduced or worsened by pressing over the area of pain.
The bottom line: Be vigilant and get checked out promptly. In case you have a concern or query you can always consult an expert & get answers to your questions!
4008
people found this helpful
Shared 1 year ago • Featured Tip
A heart attack is usually characterised by the rupture of a plaque which can cause the spread of the cholesterol into the blood stream.
Cardiovascular diseases are a major cause of pain, suffering and death around the world, today. Heart attacks are caused by coronary heart disease. This is caused by the narrowing of the coronary artery when substances like cholesterol block it. If not treated and revived on time, a patient suffering from a heart attack can meet a fatal result.
So how can you prevent a heart attack?
Cholesterol: We are all affected to some extent by what we eat. It is important to keep a check on your cholesterol, especially if it is on the higher side, so as to prevent a heart attack. Cholesterol is known to directly cause a heart attack, because if applies layer upon layer to the walls of the artery, and chokes them until they cannot handle the pressure any longer. So watch your food intake and bring down the blood lipid or fat levels with proper diet and exercise to alleviate the risk of a heart attack.
Assess your Risk Factors: So are you at risk of heart disease and possible heart attack? This will very much depend on your medical history and allied ailments. If you are suffering from high cholesterol or even diabetes, your chances of having clogged arteries and a subsequent heart attack may increase manifold. Also, you may have a family history of heart diseases which can increase the risk of such ailments in your case. So, it is wise to assess your risk factors and take measures like regular checkups, medication where required and even other measures like diet and exercise.
Blood Pressure: To prevent a heart attack, you can also keep your blood pressure in check. Constant spikes and dips can lead to a malfunctioning heart which can weaken the heart muscles and lead to a fatal result like a heart attack. Further, high blood pressure can lead to wear and tear of the inner lining of your blood vessels, which makes it that much more difficult for blood flow and circulation. So keep a blood pressure measuring machine or cuff at home, or visit your doctor regularly to keep tabs on your blood pressure.
While these basic measures can help take care of the immediate and most direct causes of heart attacks, you can also avoid passive and active smoking, and indulge in a good diet with plenty of exercise to keep your heart healthy.
In case you have a concern or query you can always consult an expert & get answers to your questions!
3874
people found this helpful
Shared 1 year ago • Featured Tip
A holter is a a 24-48 hour hour ECG that is used to evaluate disturbances in the rhythm of your heart. A holter monitor is a little, battery controlled therapeutic gadget that measures your heart's actions, for example, rate and cadence. Your specialist may request that you utilize one, in case that they require more data about how your heart functions, that a normal electrocardiogram (EKG) cannot give them. Twenty four hour holter monitoring is an important test to record your heart's rate and cadence for twenty four hours.
You wear the holter small monitor for twelve to forty-eight hours as you continue with your usual everyday routine. This gadget has cathodes and electrical leads like a standard ECG. It can get your heart's rate and beat as well as when you feel neck pains or display indications of an unpredictable pulse or arrhythmia.
Here is how it usually works:
The holter monitor is very small. It is marginally bigger than a deck of playing cards. A few leads or wires, are attached to your body like an ECG. The leads connect with cathodes that are put on the skin of your chest with a paste like gel. The metal anodes direct your heart's movement through the wires and into the holter screen.
You wear a little pocket around your neck that holds the recorder. It is important to keep the monitor near your body during the testing time frame to ensure the readings are precise.
You will get guidelines that disclose how to deal with your monitor and what not to do while you are wearing it. It is vital to abstain from activities, such as washing, exercising, or running, while you are wearing the screen.
You are urged to take an interest in your typical routine during the holter twenty-four-hour test. You will be coordinated to record your routine in a journal.
A 24-hour holter test is effortless. Make sure to record any pain, fast pulse, or other cardiovascular symptoms you have during the testing period. Keep the Holter dry to guarantee it works properly. Scrub down or shower before your arrangement to have the screen fitted and do not apply any moisturizers or creams. Stay away from exercises that may lead to the screen getting wet.
Electrical fields may meddle with the capacity of the holter screen. Keep away from zones of high voltage while wearing the screen.
The results can somewhat be determined as follows:
After the suggested testing time allotment has passed, you will come back to your specialist's office to have the holter monitor removed. Your specialist will read your movement and examine the aftereffects of the screen. Depending upon the results of the test, you may need to experience additional testing before a conclusion is made.
The holter monitor may uncover underlying disturbances in your heart rate that may go unnoticed and will help your doctor in treatment of the condition. This is an a very informative and useful tests specially if you have irregular heart beats, fast heart beats, unexplained dizziness or fainting.
In case you have a concern or query you can always consult an expert & get answers to your questions!
3774
people found this helpful
Shared 1 year ago • Featured Tip
Cardiomyopathy by literal translation means disease of the muscles of the heart. As we all know, the heart is the most powerful muscular organ, which pumps out blood to various parts of the body. It expands and contracts nonstop and performs its functions. There are 3 types of cardiomyopathy:
Dilated: Where the muscles are dilated and blood flow is not sufficient to the rest of the body. Onset can be with age or in people who have prior heart conditions.
Hypertrophic: The heart muscles are enlarged either due to some disease condition or due to extra load on the heart. This is most often seen as a congenital condition.
Restrictive: There is reduced amount of contraction, leading to inadequate or improper blood flow. The heart muscles lose their elasticity and become rigid. People often develop this condition in advanced age.
Symptoms: This is not a condition that can be diagnosed with a set of symptoms. It is also not easily diagnosed in the early stages. Only as the condition worsens, symptoms begin to show up and then medical attention may be sought and diagnosis can be done. Symptoms include:
Lightheadedness
Fluid accumulation in the feet, ankles, and then the lower half of the legs
Fluid accumulation in the stomach
Inability to lie down, because of constant cough
Risk Factors: The following increases the chances of developing cardiomyopathy
Family history
Poor food habits
Lack of exercise
Prolonged heart conditions like valve diseases or congenital problems
Long term diabetes and high blood pressure
Excessive smoking
Excessive alcohol consumption
Complications: While cardiomyopathy per se is not a problem, it can lead to various complications not just in the heart but the overall body.
Heart failure: A cumulative effect of cardiomyopathy is the heart failure. The heart's ability to pump out blood to the distant organs is reduced. Sudden, massive cardiac failure could even lead to death.
Blood clots: The sluggish blood flow increases the chances of forming blood clots. People diagnosed with cardiomyopathy may need to be on a small dose of blood thinners for a lifetime.
Valvular stenosis: The muscles of the heart and the valves work in synchrony, and so weakened muscles put pressure on the heart valves, leading to their narrowing.
Treatment: This includes a change of lifestyle, including exercise and dietary changes, medications, and in severe cases surgery. Advanced cases may require a heart transplant. Most cases are managed with medications and lifestyle changes though. Controlling blood pressure is very important to ensure proper heart muscle functioning.
10
people found this helpful
Shared 1 year ago • Featured Tip
A heart attack can wreak havoc, throwing a person's life completely off balance. The condition, also known as Myocardial Infarction, often catches a person unaware. As per a survey, close to 7.35 lakh people (both men and women) suffer from a cardiac arrest and associated disorders in the US every year. Early diagnosis and preventive measures can make a world of difference. Unfortunately, many people ignore or tend to miss out on the early symptoms of a heart attack.
A heart attack can be very much averted. All you need to do is, listen to your body and pay attention to the following warning signs. Act before it is too late.
Indigestion, nausea: Nausea, vomiting or indigestion is important, yet most commonly ignored early symptoms of a heart attack. More common in women than their male counterparts, the symptoms are often mistaken for over exhaustion or stomach upset. Nausea, in particular, can be triggered by many conditions and hence the negligence. A person may also complain of stomach ache or heart burns.Though the symptoms may appear to be nothing serious, seeking an immediate medical assistance will not hurt either. A little alertness will only help you in the long run.
Pain and discomfort in the chest: This is a warning that should be taken seriously by all means. The symptom can be an indication of a condition as serious as a blocked artery, an important trigger for a heart attack.
Dizziness: Seldom will you find people losing their sleep over something as common as dizziness. While the lack of a sound sleep can make a person feel dizzy and light headed, the symptom (often accompanied by chest pain) could also be an outcome of a low BP (triggered by improper functioning of the heart). Look for the symptoms carefully and act accordingly.
Sharp pain episodes: Many people experience a sharp pain that originates in the chest and gradually spreads outward towards the arms. The symptom is a clear indication of a heart problem, ignoring which will only spell doom. Sometimes the pain can also spread to the jaw or the throat.The symptom is a strong warning that your heart needs immediate care and attention.
Sudden and unexplained sweating: Sweating due to hot and scorching summer is understood but unexplained sweating can be dangerous.
Over exhaustion: If small or regular chores that you could do in the wink of an eye are suddenly leaving you tired and exhausted (climbing the stairs for instance), it is time for you to consult a doctor.
Irregular heartbeat: The irregular beating of the heart can also be an indication of a heart problem.
Swollen feet: A heart problem can interfere with the ability of the heart to pump blood. As a result, the affected person may have swollen feet, ankles, and legs.
Cough: A cough that lingers for long (often accompanied with a pink mucus) is an important indication of a damaged or diseased heart. If you wish to discuss about any specific problem, you can consult a Cardiologist.
7825
people found this helpful
Shared 1 year ago • Featured Tip
The heart pumps blood to various body parts so they function smoothly. When this blood flow is impaired, then the other organs also cannot function to their full capacity. A heart attack is when there is sudden, abrupt, complete blockage of this blood flow from the heart.
Over the past few decades, a heart attack is one of the major causes of death. With changing lifestyles, it is spreading its presence, and people in younger age groups are seen to have heart attacks. There are various risk factors which put one at a higher risk, though. Identifying these and working on them is a great way to reduce the chances of developing a heart attack. Read on to know the most effective eight ways in which you can prolong the onset of heart disease as well as improve the overall quality of life.
Diet: You are what you eat. It is as simple as that. Eating a diet that is heart healthy not only helps in preventing heart attacks but also improves overall health. Ensure the diet has variety, is rich in omega fatty acids, less of saturated fats, rich in fiber with fruits and vegetables, and whole grains.
Move it: The sedentary lifestyle added with the poor dietary habits are the major culprits for increased incidence of heart attacks. Exercise in any form – walking, jogging, running, cycling, gymming – good for the heart. It not only keeps you in good shape but also keeps your heart healthy and active. The risk of heart attacks is greatly reduced.
Stress: This is believed to be a major reason for increased incidence of heart attacks. Find a way to manage stress that works for you – meditation, music, travel, exercise, etc.
Weight: Weight management is extremely important for a healthy heart and overall health. The difference between those who watch weight and others is very obvious if you just look at people. As soon as you are above your limits, work on reducing it.
Smoking: The hazards of smoking are multiple, and upping the chances of heart disease is one of them. Reducing or quitting smoking can change your quality of life in multiple ways, and reducing the incidence of heart attacks is just one of them.
Readings: In addition to weight, ensure your blood pressure, blood sugar, and cholesterol levels are maintained well. These are vital readings and are closely connected. They not just help in preventing heart attacks but in multiple other chronic conditions including diabetes and cancer.
Stay happy: With all these, stay happy, have a good social circle. This helps improve health quotient to a large extent.
So, while a heart attack is beginning to spread its wings, there are definitely ways to control it.
In case you have a concern or query you can always consult an expert & get answers to your questions!
4119
people found this helpful
Shared 1 year ago • Featured Tip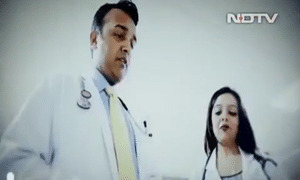 1
person found this helpful
View All Feed