About
It is important to us that you feel comfortable while visiting our office. To achieve this goal, we have staffed our office with caring people who will answer your questions and help you ...
...more
It is important to us that you feel comfortable while visiting our office. To achieve this goal, we have staffed our office with caring people who will answer your questions and help you understand your treatments.
Timings
Location
No. 26 Poorvi Marg, Near Modern School , Vasant Vihar, Next Sudan Embassy, Delhi
Vasant Vihar
Delhi,
Choose State
-
110057

Get Directions
Videos (2)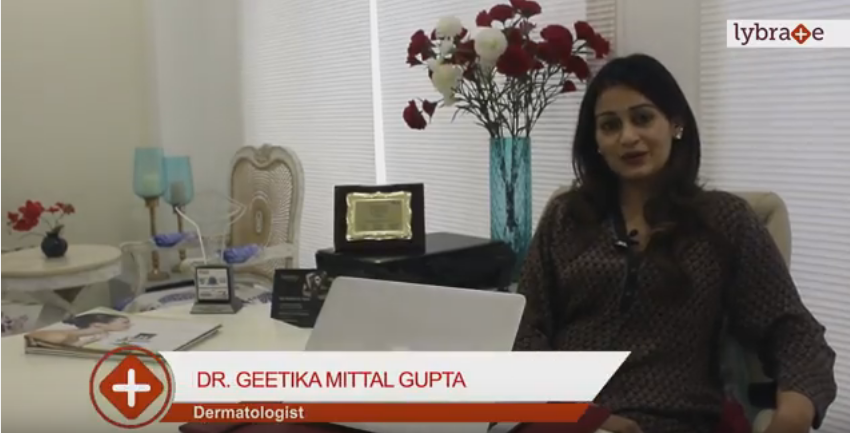 Hello everyone, I am Dr Geetika Mittal Gupta, medical director and founder of ISAAC , the premier centre for all your skin, hair and body solution. ISAAC is an International skin anti ageing centre. We have been in the Industry from last 4 years. Our centre is located in Chattarpur, Delhi. Apart from this, we have also located in Gurgaon, Vasant Kunj and we are also coming up with centres in Shantiniketan and New friends colony.
At ISAAC, we are all specialised dermatologist doctors which not only hear your problems but also give customized solution for long term results and effortless solutions. As I believe the treatments provided are not only USFD approved but also with minimal down time and with the utmost patient care of the patient is taken care of.
At ISAAC, we believe that one treatment can not suit everyone. Today I am going to talk about basic skin care regimen which we should follow. I believe that skin regimen has to be in different tiers, i.e,
Revive
Rejuvenate
Replenish
So we just not have to revive with what been lost with the skin but also replenish and add on those little extras with the beauty add ons.
A basic skin regimen should always include cleansing, toning, moisturizing routine. But I always suggest my patients to apply effective sun block with minimum SPF of 30 which should be applied after every 2-2.5 hours. Our skin is very much prone to tanning and the sun damaged, so sun block is very important. And we can add Vit- C serum then we can get that glow which can last forever. A good moisturizer suit to your skin type can be added at night. And of course, if you post 30-35, good anti oxidants to remove those fine lines and wrinkles. These are all the basic regime.
And also a good lifestyle and a healthy diet routine is something which we can not avoid. A good healthy sleep, meditation, breathing exercises are few essential things which bring out the inner glow.
We believe that you should be your own kind of beautiful. No one can explain or define the beauty for you. So you can bring out the beauty and just love yourself. Don't let any acne scar or any such things that avoid skin loving.
We have treatments for cosmetic dermatology, where we treat your acne, acne scars, depigmenting treatments. We have laser hair removal treatments and Alma soprano for hair removal treatment which is most effective and painless treatment when it comes to hair removal. Then we have treatments for skin tightening, we have lipolysis which helps you lose your inches which give brilliant results. Then we have anti ageing treatments which are injectable such as like Botox, fillers and we have skin tightening treatments Ultherapy in ISAAC.
You can take the treatment and this will last for more than 1-2 years.
Apart from this, we have anti hair loss which are PRP treatments, Hair transplant but that is all customized according to the patient's requirements and needs.
So I welcome you at ISAAC. Please connect with us soon.
read more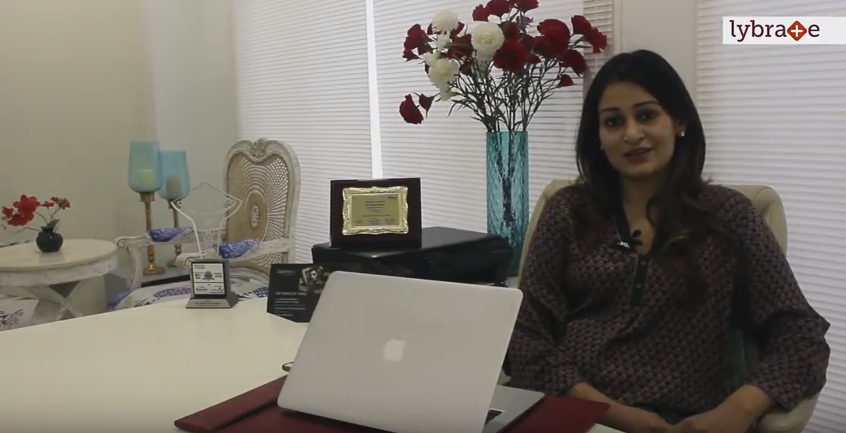 Doctor in Isaac - International Skin & Anti Ageing Centre

Post Graduate Diploma Practical Dermatology, MBBS
Dermatologist
Specialities
Dermatology
Aims to deliver the highest quality of care to patients with skin disorders
Health Packages
5 Days validity
•
Medicines included
₹1500
Patient Review Highlights
"Helped me impr..."
1 review
"knowledgeable"
1 review
"Very helpful"
4 reviews
Reviews
Aditi
Mar 26, 2017
Hello all, I went to Dr Geetika Mittal Gupta for my tattoo expulsion system and I am truly to state that she is a decent specialist since he sat with me for around 10-15 mins and tuned in to me pleasantly then observed my tattoo and furthermore cleared every one of my considerations and misinterpretations. At that point just I made sense of the considerable number of things which was really expected to the expulsion of my tattoo. My tattoo was expelled appropriately and securely and I am upbeat in the wake of seeing the outcomes . Much thanks to you doc
Eha
Apr 27, 2017
Isaac in my personal opinion is the best possible commercial healthcare unit i have ever seen. their infrastructure is so great that you are left wondering every time you enter the place. these are just add ons that you appreciate after the brilliant doctors they have. the doctors are just brilliant at what they do and so professional that they give you the confidence to you to trust them. they lead a very extensive treatment so that all aymptoms are taken care of. plus they have so many clinics and all of them maintain the same standards.
Indu
Apr 21, 2017
My experience has been very good. Issac is not just professional but also friendly. they ensure that they would give enough time to listen to your problem and then also would properly answer it; no matter how much time that takes.they are more inclined towards ensuring tht you get the right treatment at a low cost. I am falling short of words to describe how satisfied I am with the treatment. My treatment is still on and its been 2 months and i can already see a difference in my skin. I strongly recommend Isaac to everyone.
Nilay
Apr 5, 2017
My husband started having the symptoms of baldness. he was about to turn 40 and its not normal that at this age that the hair become weak and with the technology devloping we wanted to see if someone could do something about it. then we found Isaac who did a miracle and they told that it was in fact possible to treat baldness. then undertook hair transplant to help my husband and treatment was actually so good that my husbands baldness has vanished and he is coming back to normal.
Priyanka
Apr 15, 2017
I had dry skin issue, in light of which I get especially bothered basically in winters. I expected to get this issue cured for which I passed by Dr. Geetika Mittal Gupta, and was amazingly fulfilled to see the way she tunes in to his patients and besides give true blue time to them. She gave me few clues and whats more pharmaceutical to make my smooth skin less dry. I was content with the results. Much gratitude to you
Parul
Jan 29, 2017
I went to dr geetika deepika mittal gupta for my skins pigmentation treatment, It was my first meeting with dr geetika deepika mittal gupta. And i am quiet impressed with the way she talks to her patients and also clarifies about different medications and she didnt straight away recommended technique which all things considered diverse dermatologists do. Thankful to you for your suggestion.
Raman
Mar 30, 2017
I was suffering from rashes and they were the main problem. Dr geetika mittal is one of thye most trusted doctor across india so with no second thought i visited her and told her about my problem. The doctor was kind and did tests to determine my issues of the rashes. I am really happy with the medication and the results were also amazing.
Geeta
May 5, 2017
Hi all I am a 30 years of age female and I went by for pigmented Skin. The outcomes are obvious after my two sessions of PRP done by the specialist. You individuals are doing great job when contrasted with numerous different focuses all in Delhi .I am fulfilled and prescribe others to come here for ur dermatological concern.
Anuhya
Feb 7, 2017
after getting a lot of cosmetic products to improve the tone of my skin was useless because i wasted so much money and time on these items. after this i was fed up and finally went to Isaac for the problem. their stem cell treatment was so amazing that it has improved my skin so much. everyone is complimenting me. love it
Rohini
May 1, 2017
Hey, I have been taking meducation for my skin coloration since past 5-6 months and the results are amazing. She has been the best knowledged doctor for my skin and helped all things under consideration. Her advices and sittings were extremely well suited for me. She listen all your worry intentionally and treat well.
Sameer
Mar 15, 2017
was about to go for a vacation and wanted my belly to be more good looking because i had just lost weight and there was still a bit of after fat left, thus wanted to get that little fat removed and wanted it to be tightened. for that i went to ISAAC and i am sure that you wont find a better place for the same.
Dharini
Jan 1, 2017
the laser hair removal treatment at Isaac is so amazing. they r the best without a doubt. they have the best in loine machines that make the process very fast and effective. the results of their process can be seen really fast and their success rate is a lot more than the average.
Sana
Jan 27, 2017
I went by Dr. geetika mittal gupta for Facial rejuvenation and phenomenal experience. she is decent considerate and great in administrations. she propose great administrations with brief. A debt of gratitude is in order for giving me great administration god favor you.
Ashwin
Jan 26, 2017
Dr. mittal is a really nice doctor to consult for any dermatology treatment. I went to her for my red spots on arm and after my medication course, i have my seen really amazing changes that too very fast in that red spot. My skin is fine now. thank you doc
Jamuna
Jan 9, 2017
I went by dr geetika for my hyperpigmentation treatment and now I can state that Im especially glad to see the outcome. It resembles enchantment! Pigmentation getting lighter after each treatment. thank u to such an extent
Dhanya
Feb 12, 2017
the faculty at isaac is very humble and down to earth. their main priority is the patients comfort rather than the money that they earn. this is very rare in todays world as every one is after money.
Avantika
Feb 20, 2017
they are definitely the best place to go for skin treatments because they have the best in class technology and even better doctors to take care of you and assist you with anything you need
Nikhil
Jan 27, 2017
Isaacs stem cell therapy removed blac heads from my face and made it more younger looking. my skin is much fairer and smoother than it was before. thanks to the doctors.
Anjana
Jan 5, 2017
She is a really knowledgeable doctor and one of her kind as she knows her patients really well and also have a kind behavior. She is a good listener. Highly recommended
Devyani
Feb 5, 2017
the body sculpting at Isaac has gained so many complimets for me. i am so happy withntheir service that i have recommended them to all my friends and family.
Feed
Shared 5 months ago • Featured Tip
The first drops of rain, the lush greenery, the landscapes all rain drenched - the monsoon makes it truly enchanting, bringing the best out of nature. While most of the people enjoy the monsoon, some people often end up being at the receiving end. The season can be quite punishing triggering a host of digestive and skin problems and infections. In this article, we will discuss some important tips to help keep your skin healthy and problem free during the monsoon.

Common dermatological problems synonymous with the monsoon:
The onset of monsoon may not be at all welcoming for the skin. With an increase in the humidity levels, fungal infections, intertrigo, ringworms, skin rashes, and irritation become inevitable. A study suggests that diabetic patients need to be extra careful as they stand a greater chance of suffering from skin infections and other related problems triggered by the monsoon. Mentioned below are some of the skin problems and infections that are often known to affect people during the monsoons:
Eczema: It is a non-contagious dermatological condition characterized by skin inflammation, redness, and itchiness. The affected area of the skin also appears rough and cracked with the formation of blisters. Monsoon is known to act as a catalyst, aggravating the condition and the associated discomfort to a great extent. People with eczema or sensitive skin should be extra careful during the monsoon.
Scabies: A contagious skin infection caused by the Sarcoptes scabiei (parasitic mites), scabies results in the appearance of a rash along with severe itching (which often worsens at night). The humidity and temperature fluctuations during the monsoons serve as a perfect environment for the mites to thrive. If left untreated, the condition will result in extreme discomfort.
Athlete's foot: A contagious fungal infection that is known to affect the skin mostly around the feet, toenails (the fungus grows on the feet) causing itching and blisters formation. The affected skin and toenails appear rough, cracked, and at times, even discolored.
Effective measures to avoid the skin problems during the monsoon:
The following tips can go a long way to ward off the annoying the skin problems.
Practice a good personal hygiene. Keep yourself and your clothes (especially under garments) clean.
Keep yourself dry. Avoid staying in wet clothes for too long. Rain or no rain, keep a raincoat or an umbrella with you all the time.
As some of the skin problems are contagious, one should avoid sharing their clothes and personal belongings with others.
Your diet can also play a pivotal role in minimizing the incidences of skin infections. Avoid hot and spicy food. Instead, opt for more fruits (avoid mangoes, watermelon), vegetables, yogurt, almonds, garlic, brown rice, oats, to name a few.
Keep your body well hydrated. Sip water (preferably purified or boiled) at regular intervals.
The use of medicated soaps, antifungal and antibacterial creams and powder may be helpful.
4729
people found this helpful
Shared 6 months ago • Featured Tip
Drug related pigmentation errors are usually characterized by a topographic distribution and can lead to prominent discoloration in areas that are especially affected by the sun. It is a rather common phenomenon and accounts for a startling 10-20% of the total cases of hyperpigmentation that are acquired. The condition might be induced by drugs of varied nature, ranging from non-steroidal anti-inflammatory medications or NSAIDs and antipsychotic drugs to phenytoin and anti-malarials.

What can lead to it?
A number of causes tend to contribute to this factor by speeding up the process of pigmentation that isn't natural or expected in any manner whatsoever:
Certain drugs happen to react with the melanin of your system to form what is observed to be a drug-pigment complex. Exposure to too much sunlight has a way of stimulating sun-induced synthesis of melanin for the formation of such complexes.
Quite a number of heavy metals are seen to deposit in the dermal region following significant damage to the patient's dermal vessels. A visible change in the complexion will then be observed without there being any increment in the melanin component.
Hypermelanosis might be induced by certain other drugs in the form of changes that are non-specific post-inflammatory in essentially predisposed individuals.
Some drugs tend to induce or trigger pigmentation directly by the accumulation of or reaction with certain specific substance of the patient's skin.
Treatment
Despite the fact that the condition of drug-induced pigmentation of the skin is mostly benign, it might prove to be an otherwise disfiguring factor when perceived cosmetically. In most cases, one may observe that once the affecting drug has been terminated from regular dosages, fading of most lesions will occur. However, in most cases, the pigmentation tends to last for a longer span of time and ultimately becomes permanent. Since most drugs and medications that cause skin pigmentation also happen to be the cause of photosensitivity reactions, patients are recommended to make proper use of sun protection. You may also opt for laser treatments that have been developed in recent years to correct the problem of pigmentation.
3
people found this helpful
Shared 6 months ago • Featured Tip
There are different types of skin and they need care according to their specific type. A secret to healthy skin is maintaining a daily skin care regimen. To construct a beneficial routine, it is important to know your skin type. Learn about the different types and its symptoms to identify your own.

Skin Types and their characteristics:
Dry - You have rough, scaly and flaky skin, which lacks hydration.
Oily - Greasy, excessive oil, particularly on the T-zone, is usually accompanied by large pores.
Normal - Your skin is balanced with the right amount of hydration.
Sensitive - Your skin gets irritated, red and itchy with the application of cosmetics and creams.
Combination - Skin that exhibits the characteristics of both dry and oily skin
Here are some skin care techniques you can opt for according to your skin type:

1. Cleansing
Combination or oily - Invest in a cleanser that controls excess oil. Wash your face with an oil-free soap, do not scrub, rinse with lukewarm water and pat dry. You might want to wipe your face with astringent or a toner afterward.
Dry - Use cleansers which are devoid of alcohol and fragrance because they can dry out your skin even more. Remember to exfoliate your skin once a week to eliminate dead cells and flakes.
2. Moisturize - Applying a moisturizer is an important skin in your regime. Irrespective of your skin type, you need a moisturizer. It helps to lock in hydration and prevent dryness. If you have oily skin, apply lightweight oil free moisturizers.

3. Sunscreen - Use a daily sunscreen which has protection against UVA and UVB rays with an SPF of 30. It can protect you against skin cancer and premature wrinkles.

Apart from following a skincare routine, you also need to have a healthy diet, proper sleep and wear minimal makeup.
4293
people found this helpful
Shared 7 months ago • Featured Tip
Acne is irritating not only when it is active, but even after it heals. This is because it leaves behind unpleasant scars and pigmentation. Laser therapy is the best known way of dealing with these scars and pigmentation issues. It is a misconception that laser treatment is a new form of skin therapy. Laser is being used to treat pigmentation scars since 1964, however, the procedures have evolved significantly and become much more improved and effective.

How does laser therapy work?
Lasers direct intense amounts of monochromatic light at precise points on the skin. This light is emitted in short pulses. When this light hits the skin it heats the hemoglobin cells. The precision with which lasers direct this light ensures that surrounding cells are not affected.
By changing the amount of light, lasers can be used to address cells at varying depths of the skin. In the case of scars, they can destroy the excessive melanin deposits causing a scar. It can also boost collagen production.


In most cases, lasers used to treat skin issues are carbon dioxide or argon lasers. These are known as CW lasers. Laser therapy may be short pulsed or long pulsed. The difference between the two lies in the rest period between emitting bursts of light. The type of laser therapy used depends largely on the degree of scarring or hyperpigmentation.

Advantages and Disadvantages of Laser treatment
One of the biggest advantages of this form of therapy is its precision. Laser therapy does not affect the surrounding cells. It is also a bloodless form of therapy that does not require any hospitalization. As compared to other forms of skin therapy for scarring such a dermabrasion, laser therapy does not increase a person's risk of infection.
On the flip side, laser treatment does not work well with all types of scars or all skin types. Also, some people may require multiple sessions for results to be noticeable. In cases of scarring on dark skin, laser lights can wound the capillaries in the skin. As the skin in this area heals, it may become lighter than the surrounding skin. Laser treatment can also cause raised scars known as keloids when used to treat dark skin. These scars cannot be treated with laser therapy and requires additional treatments. Laser treatment is also a little more expensive as compared to other forms of therapy.
If you choose to undergo laser treatment to remove scars and pigmentation, it is important to have realistic expectations. Do not expect your skin to be perfect after the procedure. While there will be an improvement, do not assume that 100% of scarring will be removed.
3
people found this helpful
Shared 8 months ago • Featured Tip
Male pattern baldness is hair loss due to underlying susceptibility of hair follicles to shrink owing to the influence of androgens. It is the most common cause of baldness in men. Typically, hair loss occurs at the vertex and the temples for men, whereas women usually lose hair all over their scalps.
Causes
Male pattern baldness is related to your genes and male sex hormones. It usually follows a pattern of receding hairline and hair thinning on the crown, and is caused by hormones and genetic predisposition.
Generally, baldness occurs when the hair follicle shrinks over time, resulting in shorter and finer hair. Eventually, the follicles do not grow new hair. The follicles remain alive, which suggests that it is still possible to grow new hair.
The typical pattern of male baldness begins at the hairline. The hairline gradually moves backward (recedes) and forms an" m" shape. Eventually the hair becomes finer, shorter, and thinner, and creates a u-shaped (or horseshoe) pattern of hair around the sides of the head.
Treatments
The cheapest way is to hide it by wearing a wig. Medicines that treat male pattern baldness include:
In case you have a concern or query you can always consult an expert & get answers to your questions!
4302
people found this helpful
Shared 1 year ago • Featured Tip
Skin cancer most often develops on skin that has faced sun exposure. At the same time, it can also affect skin areas that haven't been exposed to sun's rays. Do you know, skin cancer can be prevented by consuming some foods? Yes, and there are some out there:

1. Fatty fish - Including fatty fish in your diet can shield you against melanoma as they contain the beneficial nutrient Omega-3 fatty acids. In fact, these kinds of fatty acids are considered to be best for consumption as unlike saturated fats, they don't increase your risk for certain types of cancer. A study in the International Journal of Epidemiology reveals that individuals who consume a diet containing fish that is high in these healthy fats have low rates of this form of cancer.
2. Vegetables - This is another food option that is known to possess strong skin cancer-fighting properties. Dark leafy veggies like spinach, kale and broccoli can aid fighting against melanoma. A pigment found in tomatoes called lycopene has properties that guard you against cardiovascular diseases as well as cancers of all kinds. Similarly, the pigment carotenoids found in vegetables like carrots, sweet potatoes, etc are known to protect against sunburn.

3. Herbs -
Including herbs in your diet can help in replenishing the minerals and vitamins that get depleted due to the action of the sun. According to experts, about 80% of your body's vitamin levels see a reduction when you stay under the sun for 30-45 minutes.
Basil
,
parsley
, and
rosemary
are a few of the herbs that possess cancer-fighting qualities.
4. Flaxseeds -
The unique qualities of
flaxseed
make it the best option against skin cancer. It contains both antioxidants and omega 3 fatty acids, making it an all-around solution to fighting skin cancer.
In case you have a concern or query you can always consult an expert & get answers to your questions!
4329
people found this helpful
Shared 1 year ago • Featured Tip
Dandruff is one of the most common chronic hair conditions. It is characterized by a white, flaky substance on the scalp. Dandruff is not a serious condition and neither is it contagious. However, people still want it gone so that their hair looks better.
Following are the misleading conceptions about Dandruff :
Myth 1: Dandruff results from bad hygiene? Fact: while regular shampooing can help keep dandruff under control, this condition does not stem from a lack of hygiene?even the most diligent hair washers can find themselves suffering from it. This is because dandruff is caused by various components, which include a characteristic overproduction of hair oil or an excess of parasitic microorganisms that live normally on our scalps.
Myth 2: Dandruff only occurs on the scalp? Fact: it's true that your scalp is the most widely recognised spot to experience dandruff, yet it's by all account not the only possibility. A few individuals additionally observe that areas such as the eyebrows, ears, and around the nose are inclined to flaking too.
Myth 3: All flakes in your hair is dandruff? Fact: sometimes flakes are only a consequence of dry skin on your scalp. While the difference between dryness and dandruff might be unclear to the common individual, medical experts do make a distinction between the two. If your flakes are relatively small and white, chances are you are dealing with a dry scalp - dandruff flakes tend to be larger and yellowish in colour.
Myth 4: Dandruff is contagious? Fact: dandruff is not something that you can catch from someone else. The fungal bacteria that can lead to the appearance of dandruff are present on everybody?s scalp, which means all our scalps are naturally predisposed to the condition.
Myth 5: Dandruff can cause hair fall? Fact: hair fall is at some point connected with dandruff and an irritated scalp; however, these conditions are not mutually exclusive. Hair fall is not brought about by dandruff, but rather might be prompted by the incessant need to scratch a bothersome scalp. When we scratch our heads, the activity causes breakage in the hair. The root cause of hair fall includes anxiety, diet and the overall health of your scalp.
In case you have a concern or query you can always consult an expert & get answers to your questions!
4107
people found this helpful
Shared 1 year ago • Featured Tip
Have you tried one product after another during the dry weather and are still left with dry and itchy skin. Then your skin care product is to be blamed. Creams, lotions and oils all essentially perform the same job of moisturizing your skin. It is how they do it that is different.
There is a wide range of choices available in the market for all three products with individual variations in ingredients including types of oils like coconut, lavender, jojoba, etc., types of value proposition like 24-hour moisture lock, or intense hydrating care and flavors like rose, strawberry and even chocolate that leaves you smelling great.
The main difference between a cream and lotion:
The main difference between the two besides additives is their oil to liquid ratio. Lotions and creams, both contain oils and water. In lotions the proportion of water is more compared to oil. So it is more 'liquid' in nature and is easy to spread on the skin. Creams on the other hand, are thicker because of their higher oil content. They can typically be more 'greasy' in nature because of their consistency.
Choosing between the two:
Lotion and creams, both will do the trick, but it will depend on what you need and when you use it. Give a good thought to your skin. Is it always dry or only during certain times of the year. If your skin dries easily and you can see a white line if you scratch with your nail, you'll need a cream that absorbs more slowly and has benefits that stay longer.
Applying cream then creates a layer of oil that locks the moisture in your skin. The water does not evaporate, and your skin stays hydrated. Lotions are easy to spread on the skin. If your skin is already soft and supple and you simply need a layer to keep the dryness at bay, a lotion is a good choice for you.
Use both lotion and cream:
Morning, before bed, after baths or repeatedly throughout the day? The time you plan on using a moisturizing product will play a part in determining which type you choose. Creams are great to use right after a bath when the skin is soft after absorbing moisture. The cream then creates a protective layer of oil, which allows the skin to stay hydrated longer.
Creams are also great to use during bedtime when you don't have to worry about getting an oily look on your face or body. Lotions are best if you need to reapply during the day, for instance, you wash your hands and face and need to dab on some quick moisture.
2
people found this helpful
Shared 1 year ago • Featured Tip
A head full of the lush silky mane is what everyone desires as it enhances one's personality and physical image but with the growing levels of pollution and workload, it becomes difficult to maintain its health and beauty. There are a number of factors that contribute to the deterioration of hair and stress is one of them.

Stress is a complimentary ingredient in today's lifestyle. Hectic work schedules, maintaining a social life and many other reasons invite stress and it has become increasingly difficult to avoid. There are three types of hair fall that can be attributed to stress and anxiety.
Telogen effluvium - There are three stages in the life cycle of hair, growth, resting and shedding stage. Stress and anxiety incurred from physical trauma, severe accident, illness and pregnancy can cause sudden and in most cases temporary hair fall. Sudden stress shocks the hair follicles and pushes them to the resting stage resulting in hair fall from combing or washing. This type of hair loss has been termed as Telogen effluvium.
Trichotillomania - Pulling out hair from the scalp, eyebrows can be a way of dealing with stress. Inner palpitation, tension, anxiety has a way of coming to the surface and it has been noticed in some people that they unknowingly pull their hair out to cope with stress and in worst cases they also make a habit of it. This condition is commonly referred to as Trichotillomania.
Alopecia areata - Hair falls out from certain portions of the scalp exposing scattered patches of skin. There are several reasons for this condition known as Alopecia areata, and stress has been identified as one. With alopecia, the immune system of the body attacks the hair follicles causing them to shed.
Hair fall from stress is rarely permanent and resumes to its normal shedding routine once the stress subsides. However, abnormal shedding of hair is usually an indication of a deep-rooted medical condition which should be treated immediately.
4
people found this helpful
Shared 1 year ago • Featured Tip
Irritation on your scalp can be an embarrassing and frustrating problem, especially when you get the continuous urge to scratch your head. There can be lots of causes for an itchy scalp and it is important to identify the cause and treat it accordingly.
Some of them include:
1
person found this helpful
View All Feed