About
Our mission is to blend state-of-the-art medical technology & research with a dedication to patient welfare & healing to provide you with the best possible health care.
...more
Our mission is to blend state-of-the-art medical technology & research with a dedication to patient welfare & healing to provide you with the best possible health care.
Timings
Location
Shop No.8, Plot No.11, Pocket-H, Sarita Vihar
Sarita Vihar
Delhi,
Choose State
-
110076

Get Directions
Photos (4)



Videos (2)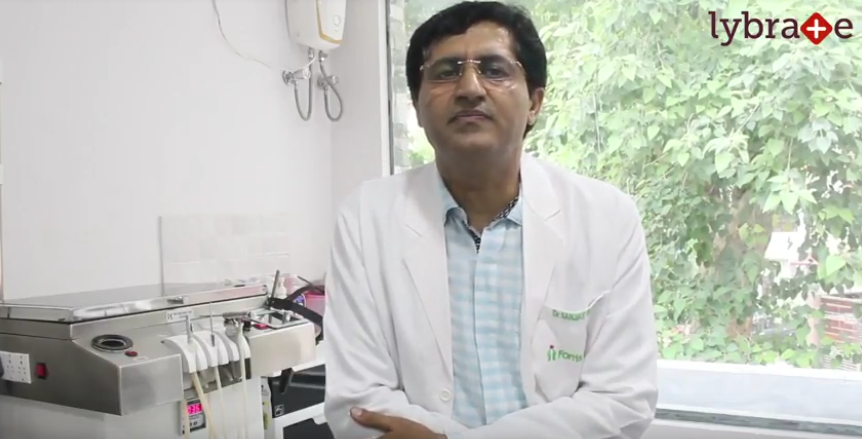 Hello! I am Dr. Sanjay, an ENT Consultant.
Today we will have a small discussion on a very common problem which is called allergic rhinitis. So what is an allergy? Allergy is a reaction of the body to a normal substance which is usually harmless and doesn't cause any reaction in other people, but it causes reaction in some people.
What are the common allergens? The common allergens are pollens, house dust mites, smoke and perfumes. But these react only in some people. The common symptom of the nasal allergy is a runny nose, sneezing and sometimes it may cause itchiness in eyes, itchiness of the face and stuffy nose.
Common risk factors are smoking and environmental dust pollution. How do we examine these people who are having an allergy? We do it by clinical examination of the nose and the paranasal sinuses. It is very important to understand what is allergy and what are other associated problems with the allergy-like Sinusitis and chronic Sinusitis, which normally people call as sinus disease.
Symptoms of chronic Sinusitis is the person always having a headache, discharge from the nose which is causing him cough, sputum always and fever. How should we treat? We should have to investigate thoroughly by a clinical examination, nasal endoscopy examination, in some cases we require CT scan of paranasal sinuses. Once we have all these proper assessments, then we can treat the person in an effective way either with the medication or in some cases of associated complications like nasal polyps we need to treat them accordingly. Thank you!
read more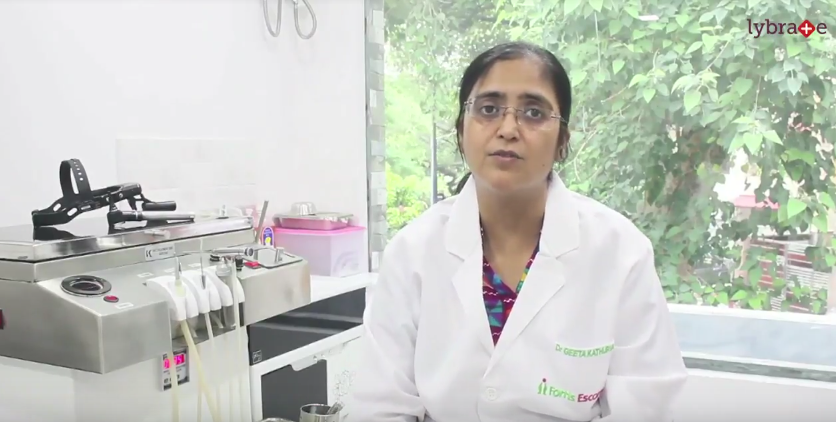 Good Evening Everybody! Today, 27 July, is declared as an oral cancer day. So, it is mandatory, I talk a little bit about oral cancer or some cancers. So, let's discuss about oral cancer.
How does oral cancer present or what is it actually? An oral cancer is an abnormal growth which presents anywhere from lip to the tongue which may cause a gingiva or the oral cavity inside anywhere. How can you find that you have this problem? If you find a small growth anywhere like ulcer and swelling for let's say for 3 weeks , if you have difficulty in swallowing or change in voice or if you have difficulty in speaking, you must get worried about it and visit your nearest doctor to show what is it because we cannot take a chance.
Moreover, if you a history of smoking, tobacco chewing or if you have any HPV infections, these all are the risk factors which we have to consider. Once you reach your doctor, we have to see exactly what is it. We have to investigate that. What do we need to do? We need to do a small biopsy of that region so that we can have the exact knowledge of what is the disease all about - inflammatory or cancerous .
If it is an inflammatory disease, medicines can help. It can also lead to cancerous growth so that if cancer comes on biopsy, we need further investigation like CTO or MRI to look into the extent of the disease. So what we need to do for the treatment ? Treatment can be surgical or it has to be radio or chemotherapy along with the other modalities depending upon your stage. The earlier we detect your region, the survival is better. And if one person survives better, the family survives better. So, prevention is always better than cure.
How can you prevent these cancers? We all know that smoking is injuries to health. Just quit smoking. If you are an alcoholic, quit alcohol or take in low and moderate amount. Tobacco consumptions may be harmful. Avoid sun exposures and direct exposures to the areas like lips where again the regions can harm and can be cancerous. So, if we can help ourselves or anybody else who suffering from such a disease or anybody who can be prevented, so it will be good. Thank You!
read more
Amenities
Parking
Cafeteria
Waiting Lounge
Credit Card
Online Appointments
Ac Rooms
Reception
Doctors in Ananta Ent Care
M.B.B.S, MS ENT, MRCS Ed ENT, Fellowship Golf
ENT Specialist
Book appointment and get ₹125 LybrateCash (Lybrate Wallet) after your visit

MBBS Bachelor of Medicine and Bachelor of Surgery, MS - ENT
ENT Specialist
Specialities
Ear-Nose-Throat (ENT)
Aims to offer special care to patients with conditions related to the ear, nose and throat
Network Hospital

Okhla Road, New Friends Colony, Landmark : Opposite Holy Family Hospital

,

Delhi
Get Directions
Patient Review Highlights
"knowledgeable"
1 review
Ananta Ent Care Reviews
Aaliya
Mar 18, 2018
Nice behavior and and acche se examine kiya
Vipin Bansal
Sep 25, 2018
Good doctor. treat with ampathy
Johnny
Apr 21, 2019
Very nice and good nature
Sumit Tomar
Jul 4, 2018
Caring.
Ananta Ent Care Feeds
Shared 6 months ago • Featured Tip
The ear is typically associated with hearing. However, it plays a much larger role in our daily functioning. The ear also helps us maintain our balance. In fact, one of the most common causes of loss of balance or dizziness is a blocked ear canal....
5356
people found this helpful
Shared 6 months ago • Featured Tip
The inability to hear can be frustrating. Thankfully, children and adults with a severe hearing loss no longer have to rely on only sign language to communicate. Cochlear implants are hearing aids that can help treat loss of hearing. Unlike the ot...
5035
people found this helpful
Shared 7 months ago • Featured Tip
The thyroid is a small gland located at the base of the neck. This is responsible for the production of hormones that help regulate metabolism. The thyroid is susceptible to a number of disorders including hyperthyroidism and cancer. In such cases...
5188
people found this helpful
Shared 7 months ago • Featured Tip
Part of the joy of eating is in tasting the food. However, not everyone can enjoy their sense. Taste disorders affect up to 15% of the world s population. However, many people do not recognize the signs and consult a doctor for this condition. The...
5001
people found this helpful
Shared 7 months ago • Featured Tip
Viruses are the most common cause of pain in the throat or sore throat, and it is often accompanied by cold symptoms like running nose, red watery eyes, cough and sneezing. Smoking, irritants in the air and pollution are the main causes of sore th...
4868
people found this helpful
View All Feed