About
Our medical care facility offers treatments from the best doctors in the field of Orthopedic Physiotherapist, Sports and Musculoskeletal Physiotherapist.It is important to us that you fee...
...more
Our medical care facility offers treatments from the best doctors in the field of Orthopedic Physiotherapist, Sports and Musculoskeletal Physiotherapist.It is important to us that you feel comfortable while visiting our office. To achieve this goal, we have staffed our office with caring people who will answer your questions and help you understand your treatments.
More about PAL Physiotherapy
PAL Physiotherapy is known for housing experienced Physiotherapists. Dr. Rajesh Pal, a well-reputed Physiotherapist, practices in Gurgaon. Visit this medical health centre for Physiotherapists recommended by 84 patients.
Timings
Location
560/P, Sector-56, Besides Alpine Convent School
Sector-56
Gurgaon,
Haryana
-
122003

Get Directions
Photos (7)







View All Photos
Videos (2)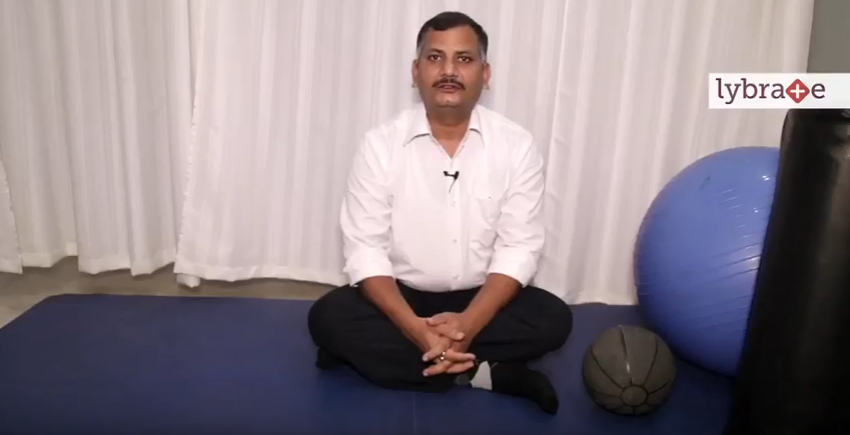 Hello, I am Dr Rajesh Pal. I am Physiotherapist and have 17 years of clinical experience. I had been graduated from Utkal University and have specialisation in Orthopaedics. Today I am going to talk about the very common problem in Indian context of a middle age person. Specially females are more affected than male. This is known as Knee Osteoarthritis.
As we have a tradition of siting on the floor and by virtue of our eating process, we usually have large belly. So, this is a bigger problem with respect to time nowadays specially in females beause of stading in kitchen in the urban areas. So, we are going to talk about what it is? How we are going to prevent? What are the treatment options for it?
This is a problem of ageing, this is not a disease. As we age, there are certain changes happens in the body. Likewise, the bone also changes as knee is the weight bearing area and we have a habit of sitting and getting up from the floor. So, the knee joints, the cartilage develop some inflammation which is known as Knee Osteoarthritis.
What are the causes?
Causes are;
Poor thigh muscles
Heavy weight
Floor sitting
Genetic predisposition
We can not do for Genetic disposition but we can certainly take care of our knees in respect of strength of the thigh muscles, mobility of the knee joint and strength of the bone.
So, I am going to demonstrate very simple 3-4 exercises which has to be done on day to day basis to prevent this condition.
First Exercise-
Sit on the yoga mat, keep the leg straight and simply try to tighten the thigh muscles. Hold the tightening of muscles for 10-15 seconds and then relax. Do 20 repitions of each leg in the similar way.
Second Exercise-
Lie down on the yoga mat. Pull your leg up till 20-30 degrees and hold it for 10-15 seconds and then relax. Repeat the same 20 times and do it with both legs.
Third Exercise-
I am here using a roll but you can also use a pillow. Put your leg over the roll and tighten your thigh muscle and pull the feet toward yourself. Hold this position for 10 seconds and then relax. Do 20 repetitions for each leg.
Fourth Exercise-
Lie down on the floor side ways. Broaden your legs, that is open your knees and bring it down. Laternal part of the thigh muscles gets activated which take care of the weight bearing condition of the bone.
Fifth Exercise-
Some exercises are closed Kinetic Chain Exercises which can be done with the help of the ball as I am showing. In this, stand straight facing the back towards the wall and keep the ball in between your back and teh wall. Move down in such a way so that your body makes 90 degree with the supoort of the ball at the back as shown. Repeat 20 times.
The person who is doing the above mentioned 5 exercises in a day will be more in the condition to prevent this knee arthritis. But as we know that this condition is progressive and gradually it becomes worst.
Maintain your weight.
Do the exercises
Keep the mobility of the knee joint
Avoid sitting on the floors.
If you want to consult me, you can book an appointment through Lybrate.
read more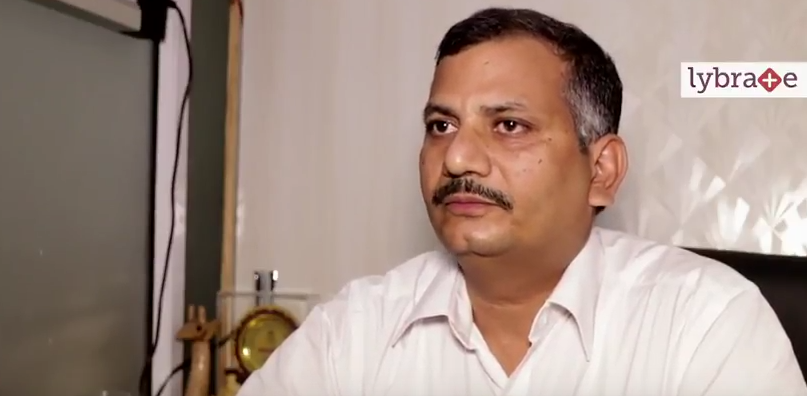 Hello, I am Dr Rajesh Pal. I am a physiotherapist and I have 17 years of clinical experience. I have been graduated from Utkal University and I have masters degree in Orthopaedics and physiotherapy. Today we are going to talk about very common problem which people are facing because of technology which is Neck pain.
India is a youth population and youth is technologically driven. So, they use more of laptops, spending more time on phones. So, because of the neck postures get affected and the muscles which control the posture of neck are under tremendous stress and gradually they develop some or other kind of problem which result into Neck pain. Today, I am going to give some tips that how to prevent all such problems.
There are different causes of Neck pain:-
Posture- One has to beware of their posture. If you keep your neck bent for a long time, then the neck muscles are in acute pressure that creates some kind of knots in that muscle which is called trigger point. So, here is my trick to prevent this that whenever you use your phone, keep the phone in eye level in order to keep your neck in neutral position. This will reduce the stress of trapezius muscle.
The second commonest cause is stress. We should adapt some technologies and modicfication in our lifestyle to take care of the stress. Under stress, these postural muscle remain in tightened state for a long period of time and that eventually leads to these kind of problems. Try to relax yourself. Go with the time and nature and keep yourself happy. One should not worry about what is happening and what should be the best way because nothing best is available in this world. Go with what is happening.
The third factor which contribute to these kind of problem is Sleep. Nowadays the sleeping schedule has changd because of work. In some MNCs, there is a culture in which people have to work in the night and sleep during the day. The sleeping pattern has changed and it is causing such kind of problems. So, try to maintain good sleep. Fix a time of sleeping. Keep the environment of the room in such a manner to induce better and relaxing sleep.
The another important factor is diet. The food we eat, plays an important role. Having a packed or preserved food can lead to muscle injury. This kind of food contains some chemicals which induce such problems. Avoid having these packed food and start having home made fresh food which is more healthy.
The last thing I want ot share is that spending more time on computer is harmful. Gadgets emit radiations which absorb water from our muscles. AS we know that our body is made up of 80% of the water. If the water quantity get reduced then the muscle problems starts developing. So, keep yourself hydrated. Make sure that you drink one glass of water in every 2 hours.
Do stretching exercises of neck muscles and shoulders.
If you indulge in such habits, you can easily prevent these problems.
If you want to contact me, I am available on Lybrate and book an appointment there for consulting me.
Thank you for watching this video.
read more
Doctor in PAL Physiotherapy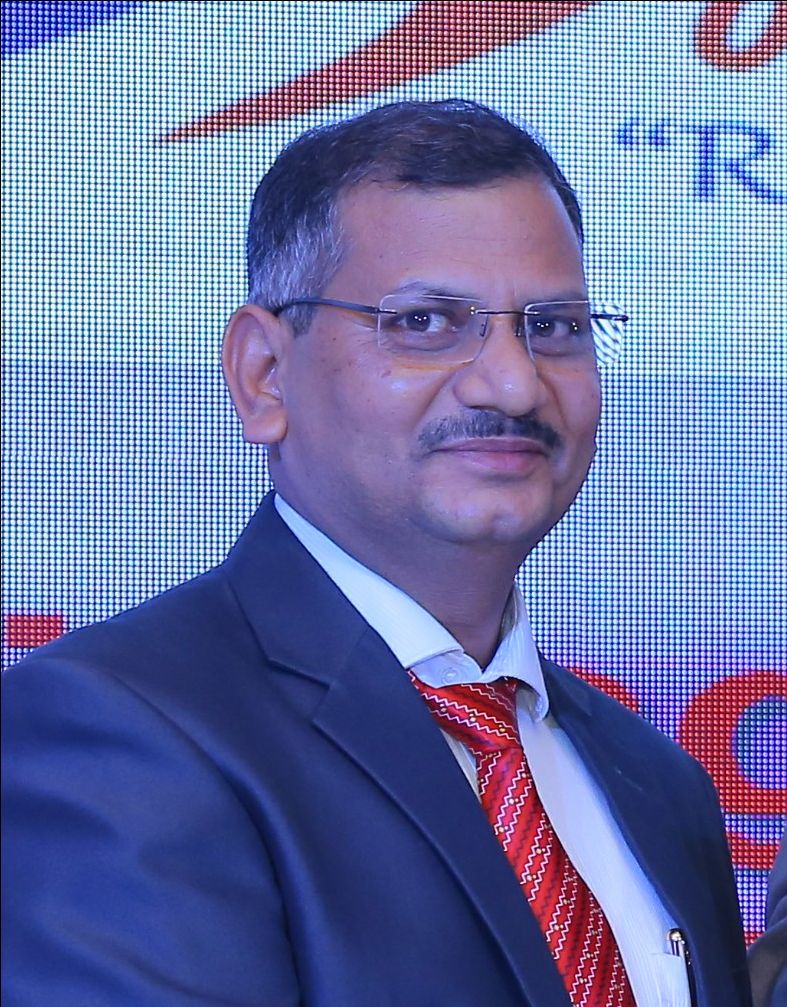 BPTH/BPT, MPTH/MPT-Orthopedic Physiotherapy, Post Graduate Diploma In Ergonomics (PGDHSC - Ergonomics)
Physiotherapist
Get ₹125 cashback on this appointment (No Booking Fee)
Services
Submit Feedback
Submit a review for PAL Physiotherapy
Your feedback matters!
Write a Review
Patient Review Highlights
"Prompt"
1 review
"Well-reasoned"
1 review
"Thorough"
1 review
"knowledgeable"
3 reviews
"Sensible"
1 review
"Caring"
1 review
"Very helpful"
1 review
"Saved my life"
1 review
Reviews
Saksham Kumar
Mar 14, 2018
Excellent Physiotherapist
Feed
Shared 1 month ago • Featured Tip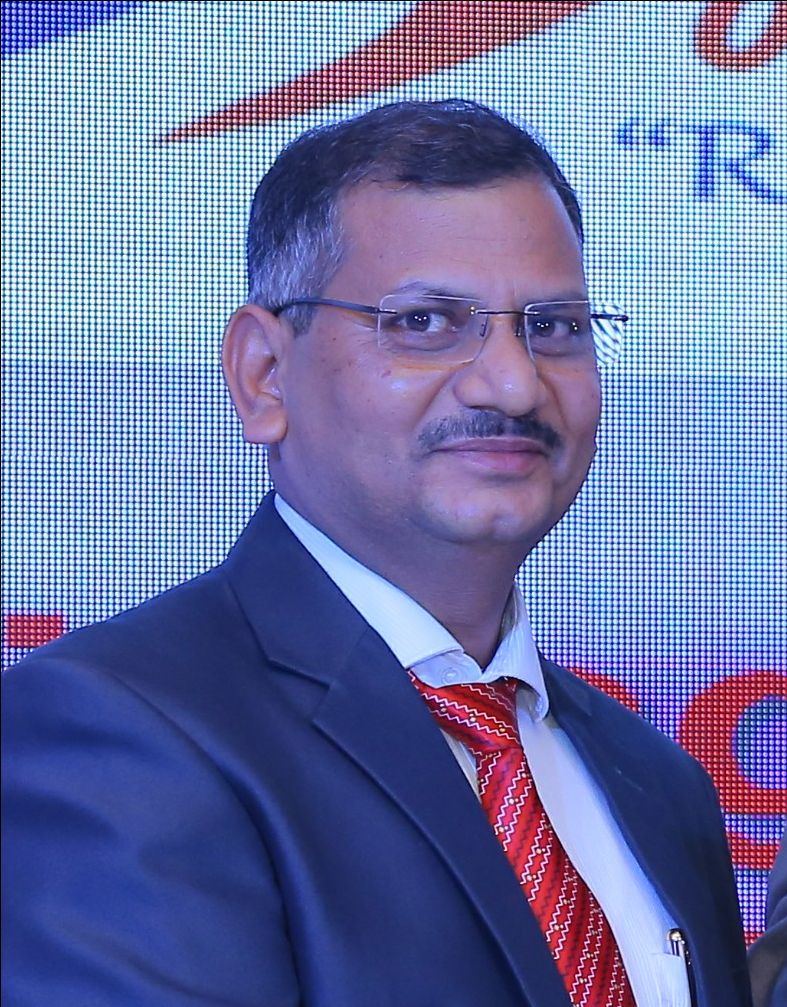 BPTH/BPT, MPTH/MPT-Orthopedic Physiotherapy, Post Graduate Diploma In Ergonomics (PGDHSC - Ergonomics)
Over the years of adulthood, a combination of bad posture along with wear and tear means that a significant amount of the adult population is affected by back pain. But is this normal for a child, as well? Well, it most cases, the answer is a vehement no.
Children and adolescents are people who have a greater degree of flexibility than adults. What this means is that they do not complain of back pain as much as adults do. So when should a parent be worried if their child complains of acute back pain?
If a child is very active, then this could be a cause for concern when it comes to injury to the back. Due to the rough and tumble nature of the sort of activity that is engaged in by children, stress fractures are possibilities. These injuries are generally explained by overuse. What a parent needs to keep an eye out for is if the child complains of pain when certain actions are performed. So, back pain which occurs, say, during butterfly stroke when the child swims could mean that the child has a case of spondylolysis or a stress fracture.
If the back pain is so bad that the sleep of the child is disturbed and he or she wakes up on account of it, the parent should take this seriously. The reason for this is that the pain could be caused by a tumour to the spine or an infection. A possibility apart from these two could also be arthritis.
A parent should also be worried when the back pain is not the only thing that the child complains of. That is, if there are other things such as a fever and weakness, as well as pain extending down either or both legs, it could be a sign that the trouble is more than just superficial. In a similar way, when there is trouble walking or there are problems related to the functioning of either the bowel or the bladder, a doctor is to be consulted.
One of the most common cases of back pain in children happens to be Scheuermann's disease, which is also known as Scheuermann's kyphosis. What this means is that the spine is rounded in the middle. While this causes pain, it is usually not debilitating enough to hinder normal movement. But, after all, who would want their child to go untreated and suffer as a result? In case you have a concern or query you can always consult an expert & get answers to your questions!
2743
people found this helpful
Shared 4 months ago • Featured Tip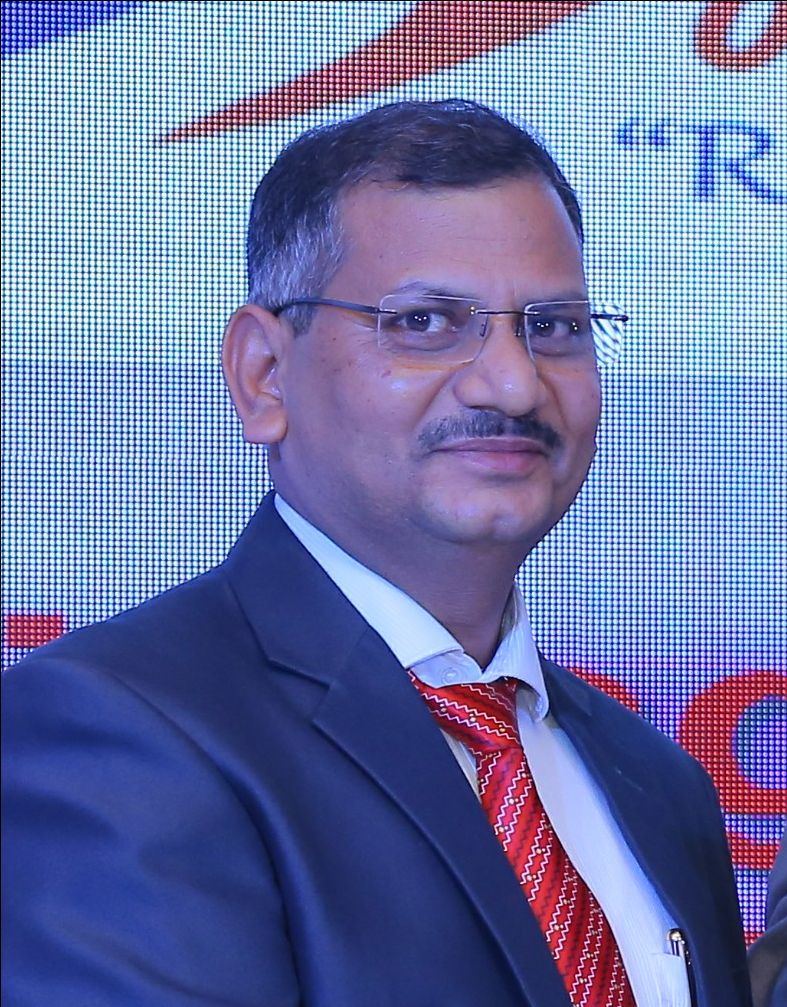 BPTH/BPT, MPTH/MPT-Orthopedic Physiotherapy, Post Graduate Diploma In Ergonomics (PGDHSC - Ergonomics)
Knee pain or injuries are very common and have numerous causes. Knee pain can emerge from delicate tissue wounds like ligament sprains and muscle strains. Bone conditions like knee joint pain, Osgood Schlatters, and biomechanical dysfunction can also cause knee pain. Treatment can include basic knee mobilization techniques, taping, massages or knee strengthening exercises completely through a careful recovery method after knee replacement or reconstruction.

Physiotherapy can help you overcome the pain and increase your strength and flexibility. A physiotherapist can suggest you a number of treatments and also help you understand your issue and get you back to your everyday routine. Physiotherapists are said to be successful in getting rid of the source of the knee pain by diagnosing a cause. This includes tightness around the knee and treating it with stretching and exercises.
Following are some of the exercises a physiotherapist might generally recommend for knee pain:
Hamstring stretch: Stretching keeps you flexible and increases your scope of movement, or how far you can move your joints in different directions. It additionally helps you reduce your chances of injuries and pain. Continuously warm up with a five minute walk first. Lie down when you are prepared to stretch your hamstring. Circle a bed sheet around your right foot, use the sheet to pull the leg up and hold for twenty seconds and then lower the leg. Repeat twice and switch legs.
Calf stretch: Use a chair for balance. Bend your left leg. Step back with your right leg and gradually straighten it behind you. Press your left heel toward the floor. You should feel the stretch in the calf of your back leg. Hold for 20 seconds. Repeat twice and then switch legs.
Straight leg raise: It helps build muscle strength to give support to the weak joints. Lie on the floor. Twist your left knee, foot on the floor. Keep the right leg straight, toes pointed up. Tighten your thigh muscles and raise your right leg.
Quad set: With these, you don't raise your leg. Just tighten the thigh muscles, also called the quadriceps, of one leg at once. Begin by lying on the floor. Keep both legs on the ground, loose. Flex and hold the left leg tense for five seconds and then relax. Do three sets of ten repetitions. Switch legs after every set.
Cushion squeeze: This move strengthens your legs from the inside so that they can support the knees. Lie on your back, both knees facing inwards. Place a cushion or a pillow between the knees. Press your knees together, squishing the cushion between them. Hold for five seconds and then relax. Do three sets of ten repetitions. Switch legs after every set.
Heel raise: Stand tall and hold the back of a seat for support. Lift your heels off the ground and rise on the toes of both feet. Hold for three seconds. Gradually lower both heels to the ground. Do three sets of ten repetitions.
In case you have a concern or query you can always consult an expert & get answers to your questions!
5142
people found this helpful
Shared 5 months ago • Featured Tip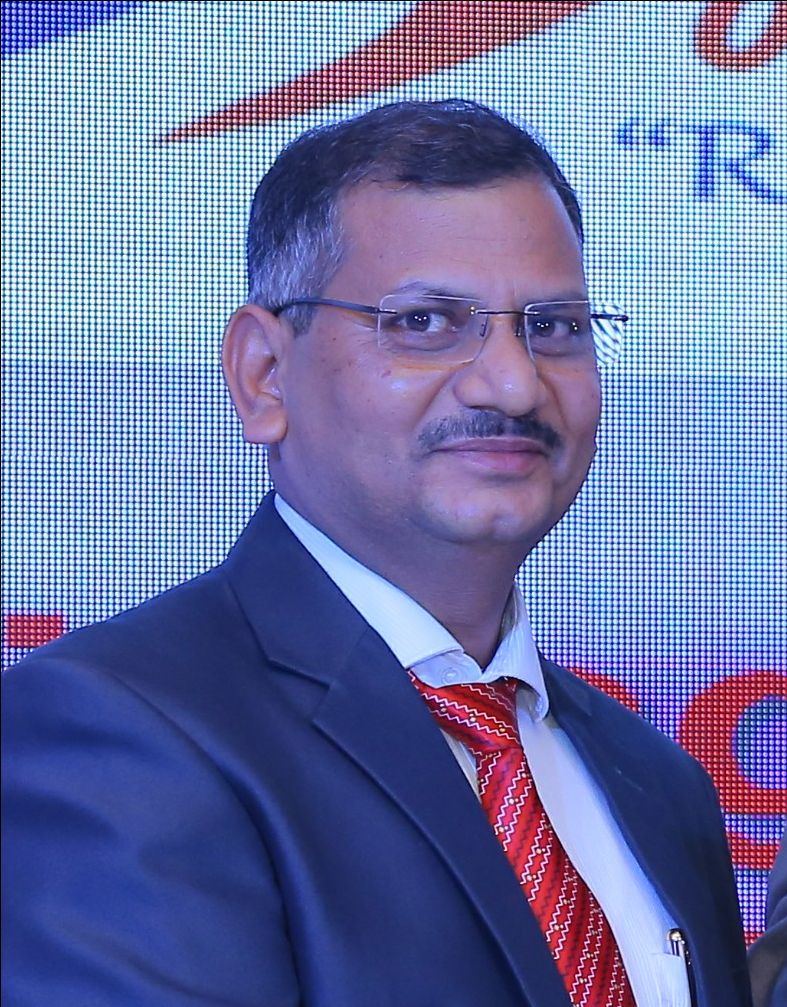 BPTH/BPT, MPTH/MPT-Orthopedic Physiotherapy, Post Graduate Diploma In Ergonomics (PGDHSC - Ergonomics)
A sprained thumb is a painful condition caused due to an injury on the ligament of a thumb. A ligament is a soft tissue, which connects bones to each other at a joint. The ligament might get partially or fully torn due to extreme backward bending of thumb causing the ligament connecting the thumb and index finger to suffer injury.
The problem is quite common among basketball, rugby and football players. For this reason, it is known as a sports injury. Skiing may also cause extreme pressure to the thumb, causing a ligament tear. Injury due to skiing is called skier's thumb.
The injury causes pain, bruising and tenderness. It can cause swelling on just the thumb or sometimes on the entire hand. In severe cases, weakness and instability in the region can be seen. A sprained thumb weakens the ability to pinch and grasp things. The patient will have trouble holding a glass, turning a knob or writing. An untreated injury may lead to joint stiffness, muscle weakness, scar tissue formation, instability of the thumb or even arthritis. It is strongly advised to visit a professional therapist for an early diagnosis and treatment.
Usually, an X-ray leads to an apt diagnosis of the injury. The doctor also ascertains damage to the bone and ligament and develops a treatment plan. Some ligament tears can be treated using a splint or cast. A chronic ligament tear might not heal and would require surgical intervention.
A partial or mild ligament tear can be managed through useful home remedies like putting an ice pack, bandage or splint. It is also advised to keep the thumb elevated and restrict its movement. A heat pack is beneficial as it can ease pain and relax the muscles. However, heat pack must be avoided during the first 48 hours of injury as it can lead to bleeding.
If there is a chronic injury and the ligament is completely torn, a surgery is needed. A surgery helps join a new ligament to the bone in case the torn ligament fails to heal. It also helps reconnect the injured ligament to the bone. Sometimes, there might be bone damage as bone fragments might get pulled away with the ligament. In such cases, bone fragments need to be put back in their position through surgery. After the surgery, a cast or splint is put till it heals completely.
An early visit to a physiotherapist has potential advantages. A therapist can fasten the healing process, help relieve pain and improve a person's ability to resume daily tasks. Massages and strengthening exercises are initiated to avoid re-injury and instill strength in the injured region. Physiotherapy also helps immensely after surgery through planned mobility exercises that regain movement and strength.
In case you have a concern or query you can always consult an expert & get answers to your questions!
4649
people found this helpful
Shared 6 months ago • Featured Tip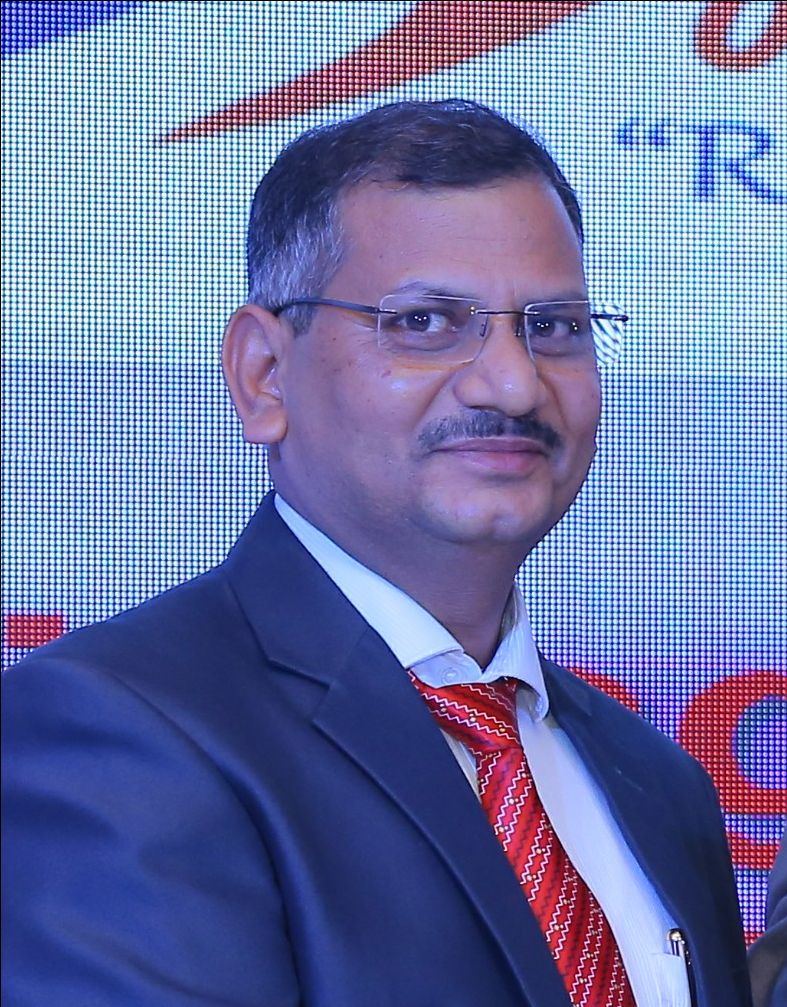 BPTH/BPT, MPTH/MPT-Orthopedic Physiotherapy, Post Graduate Diploma In Ergonomics (PGDHSC - Ergonomics)
Carpal Tunnel Syndrome can be said to be one of the most painful disorders to have. There is a high likelihood that a lot of people can agree with this statement as the number of people who suffer from this issue is just so high! Yet, a funny thing to take note of is the fact that even people who are experts on CTS, which is the abbreviation of Carpal Tunnel Syndrome, are not really aware as to what its causes are!

That being said, it really does not mean that a person whose life has been affected negatively by it does not make a conscious effort to get better so that the condition is not as painful. In order to do this, what he or she would do is to commit to doing some exercises which directly address the problem at hand.
To start with the exercises, it makes sense, to begin with, the one which is the simplest and this happens to be an exercise which is often known as the shake. What this requires the person to do is to shake his or her hands while making sure to keep them flexible. This action is pretty much the same as a person would do, if he or she were to try to air dry his or her hands without making use of a towel.
Another simple exercise which is prescribed by quite a lot of doctors who are accomplished experts when it comes to Carpal Tunnel Syndrome is one in which the person who has the condition makes his or her hands a fist. After this is done, what he or she needs to do is to release the fist and go on to stretch the fingers out as wide as possible. The extension should attempt to be in the shape of a fan.
It may be surprising, but it can be said that the ill effects of something which is as troublesome as Carpal Tunnel Syndrome can be improved if these simple exercises are done with regularity. However, if a person is looking for a drastic change, it can be expected that he or she would have to do more by the way of complex exercises, at least on a relative scale.
One of these exercises is to join the hands in a prayer position and then separate the palms, but make sure the fingers stay pressed to each other; an act known as steepling the fingers. With these simple exercises in place, you can avoid the pain of dealing with Carpal Tunnel Syndrome for good!
In case you have a concern or query you can always consult an expert & get answers to your questions!
5255
people found this helpful
Asked for female, 51 years old from Bangalore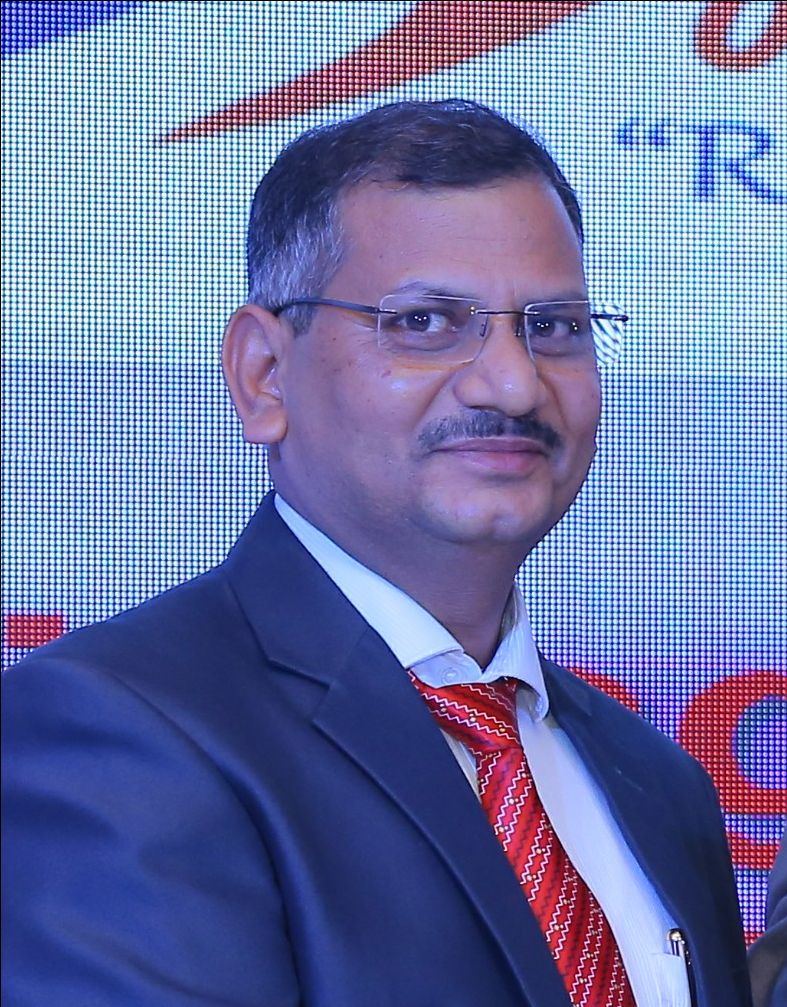 BPTH/BPT, MPTH/MPT-Orthopedic Physiotherapy, Post Graduate Diploma In Ergonomics (PGDHSC - Ergonomics)
It will not help you. Sciatica is a condition in which the sciatic nerve get compressed in the back which give pain in to leg. The best way to get long term benefit is through Physiotherapy. You should consult a good Physiotherapist nearby and have some sessions of Physiotherapy and learn the exercises.
1
person found this helpful
Shared 9 months ago • Featured Tip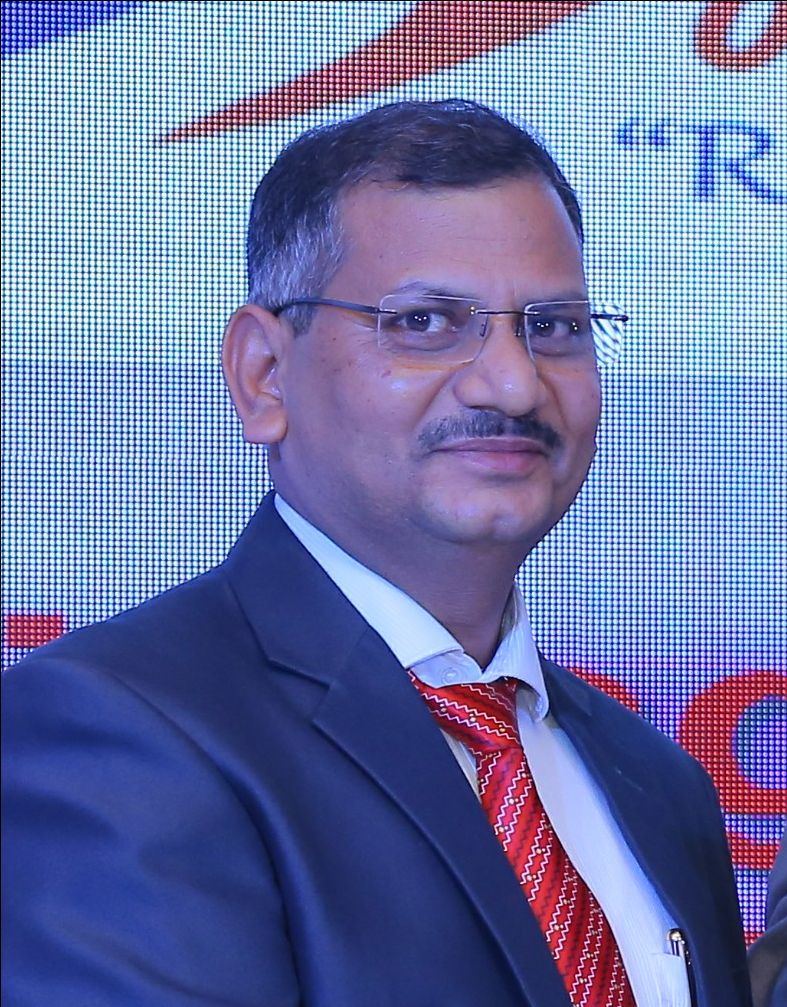 BPTH/BPT, MPTH/MPT-Orthopedic Physiotherapy, Post Graduate Diploma In Ergonomics (PGDHSC - Ergonomics)
Low back pain is one of the most common medical problems and occurs due to injury associated with the nerves, bones, and muscles of the back. The pain can vary from a sharp shooting pain that happens at various intervals to a gnawing pain that can last for weeks on end. While the former can go away with some muscle relaxant, the latter may need a combination of medications and exercise.
Common reasons include improper sleeping posture, lifting, fracture, lack of exercise, disk injuries, arthritis, and many more. Most of these instances would lead to medium to long term pain that will not subside on its own. Physiotherapy has been proven to provide very good relief and render it pain-free.
The aim of physiotherapy is 3-fold - reduce pain, improve movement, and maintain the spinal function in the long run. Most often, the therapy sessions would last for about 4 weeks when the regular course of medications have not helped much.
The nerves, muscles, bones, and disks of the low back are supported by the abdominal muscles and the back muscles. The intent of the exercise is to strengthen these two sets of muscles so that the spine/low back per se is not very susceptible to injury. The exercises would be a combination of stretching followed by strengthening and conditioning, all aimed at these two sets of muscles.
Some common exercises include bottom to heels stretch, knee rolls, back extensions, deep abdominal strengthening, and pelvic tilts.
In addition to being used a sole means of treatment, physiotherapy also is used in back pain to treat severe cases both pre and post surgically. What is corrected by surgery needs to be enhanced by the regular exercises as prescribed by the doctor.
One disclaimer that a doctor might want to give is that the physiotherapy may not be beneficial if exercises are not done properly or if the patients don't adhere to the scheduled prescription. The long-term success depends not just on getting the relief but on following the maintenance exercises that are prescribed. This is more important and helps avoid relapse of the back pain. A good posture and improved core stability with ongoing exercises is the key to success of physiotherapy in low back pain.
While most people consider low back pain as a chronic condition, it can be managed effectively. It is important to realize that there is no overnight cure and that it may not get better on its own. Physiotherapy is a very good intervention; however, it will depend on the severity of pain and how it affects the patient's lifestyle.
In case you have a concern or query you can always consult an expert & get answers to your questions!
4738
people found this helpful
Shared 10 months ago • Featured Tip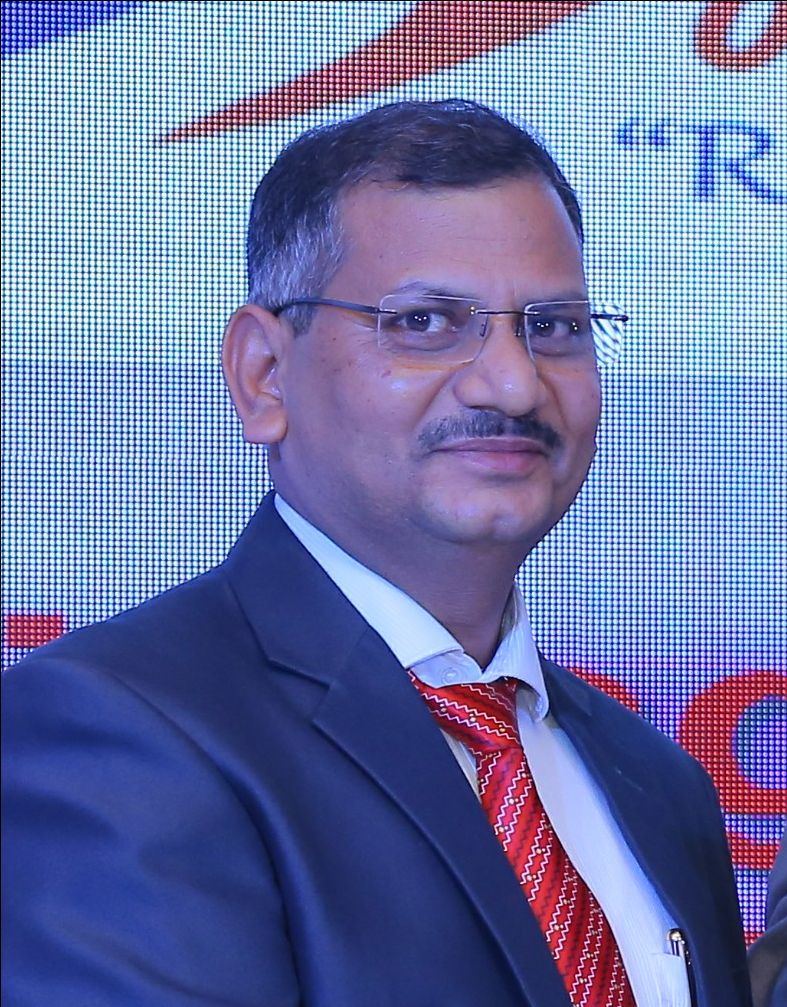 BPTH/BPT, MPTH/MPT-Orthopedic Physiotherapy, Post Graduate Diploma In Ergonomics (PGDHSC - Ergonomics)
With age, most bones of the body undergo degenerative changes leading to reduced movement. The cartilage that is present in the joints allowing free movement is gradually lost due to wear and tear. This loss of cartilage makes the movement painful. This can also be caused by obesity and trauma, but age is the most common cause. The reduced movement leads to weight gain, which further aggravates the osteoarthritis.
Hips are one of the most commonly affected areas of osteoarthritis. Especially with overweight people, hips are quite often affected. In most people, early diagnosis can help in arresting progress and even reverse changes. This will help avoid chronic use of pain medications and major surgical treatments for managing the osteoarthritis.
Some of the most effective ways of managing osteoarthritis include the following:
Weight loss: Reducing weight is one the most important cornerstones of managing osteoarthritis. People who reduce weight will see a drastic improvement in their symptoms.
Pain medications: Pain is one of the main reasons that people seek medical help and that is when the diagnosis is made. Therefore, for immediate relief, pain control is essential. Nonsteroidal anti-inflammatory drugs are often used to control pain. In parallel, other measures for long-term control of osteoarthritis should be undertaken.
Cold therapy: Using cold packs in the area of pain can provide great relief from pain attacks.
Electrotherapy: Use of mild amounts of electricity can stimulate the nerve endings, reduce pain, and help in pain control.
Dry Needling: Dry needling is an effective and efficient technique for the treatment of arthritis pain. Dry needling or intramuscular stimulation (IMS) is extremely effective for relaxing overactive muscles, which contain trigger points. In simple terms, the treatment involves needling of a muscle's trigger points without injecting any substance.
Soft tissue massage: The soft tissues around the affected hip joint are regularly massaged, augmented by the use of a topical agent, which can help relieve the pain. The circulation is also improved, which can help in long-term symptom management including improved immune functions.
Regular exercise: A well-planned routine exercise regimen will help control pain, improve movement, reduce fatigue, improve endurance, and improve the overall quality of life. All affected tissues should be covered in the exercise bones, muscles and cartilage.
Using a combination of these techniques, the physiotherapy will aim to achieve the following.
Pain relief and protection: The first thing to manage is the pain, which brings the patient to the doctor. Once that is controlled, then long-term management needs to be planned.
Restoring hip movement and strength: Once the pain settles down, then the muscle strength, tension, endurance, and range of motion need to be worked upon. This restoration will be done in phases, and with each phase, greater range of motion will be achieved with lesser discomfort to the patient.
Physiotherapy uses various techniques to minimise symptoms and in some people, even complete reversal of changes is possible.
In case you have a concern or query you can always consult an expert & get answers to your questions!
4575
people found this helpful
View All Feed
Near By Clinics