About
Our medical care facility offers treatments from the best doctors in the field of Cardiovascular And Pulmonary Physiotherapist, Clinical Physiotherapist, Geriatric Physiotherapist, Homeca...
...more
Our medical care facility offers treatments from the best doctors in the field of Cardiovascular And Pulmonary Physiotherapist, Clinical Physiotherapist, Geriatric Physiotherapist, Homecare Physiotherapist, Movement Disorder Specialist, Neuro Physiotherapist, Neuro Rehablitation, Orthopedic Physiotherapist, Osteoarthritis Specialist, Physiotherapist, Sports and Musculoskeletal Physiotherapist.It is important to us that you feel comfortable while visiting our office. To achieve this goal, we have staffed our office with caring people who will answer your questions and help you understand your treatments.
More about PAL Physiotherapy - Sector 56
PAL Physiotherapy - Sector 56 is known for housing experienced Physiotherapists. Dr. Rajesh Pal, a well-reputed Physiotherapist, practices in Gurgaon. Visit this medical health centre for Physiotherapists recommended by 101 patients.
Timings
Location
560/P, Sector-56, Besides Alpine Convent School
Sector-56
Gurgaon,
Haryana
-
122003

Get Directions
Photos (7)







View All Photos
Videos (2)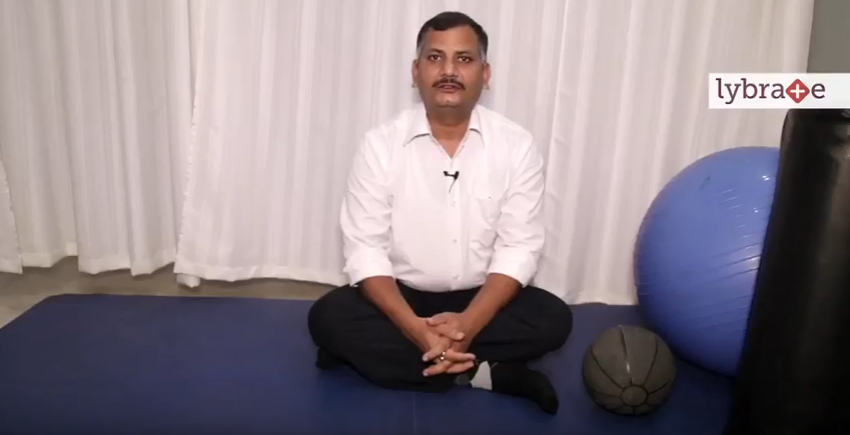 Hello, I am Dr Rajesh Pal. I am Physiotherapist and have 17 years of clinical experience. I had been graduated from Utkal University and have specialisation in Orthopaedics. Today I am going to talk about the very common problem in Indian context of a middle age person. Specially females are more affected than male. This is known as Knee Osteoarthritis.
As we have a tradition of siting on the floor and by virtue of our eating process, we usually have large belly. So, this is a bigger problem with respect to time nowadays specially in females beause of stading in kitchen in the urban areas. So, we are going to talk about what it is? How we are going to prevent? What are the treatment options for it?
This is a problem of ageing, this is not a disease. As we age, there are certain changes happens in the body. Likewise, the bone also changes as knee is the weight bearing area and we have a habit of sitting and getting up from the floor. So, the knee joints, the cartilage develop some inflammation which is known as Knee Osteoarthritis.
What are the causes?
Causes are;
Poor thigh muscles
Heavy weight
Floor sitting
Genetic predisposition
We can not do for Genetic disposition but we can certainly take care of our knees in respect of strength of the thigh muscles, mobility of the knee joint and strength of the bone.
So, I am going to demonstrate very simple 3-4 exercises which has to be done on day to day basis to prevent this condition.
First Exercise-
Sit on the yoga mat, keep the leg straight and simply try to tighten the thigh muscles. Hold the tightening of muscles for 10-15 seconds and then relax. Do 20 repitions of each leg in the similar way.
Second Exercise-
Lie down on the yoga mat. Pull your leg up till 20-30 degrees and hold it for 10-15 seconds and then relax. Repeat the same 20 times and do it with both legs.
Third Exercise-
I am here using a roll but you can also use a pillow. Put your leg over the roll and tighten your thigh muscle and pull the feet toward yourself. Hold this position for 10 seconds and then relax. Do 20 repetitions for each leg.
Fourth Exercise-
Lie down on the floor side ways. Broaden your legs, that is open your knees and bring it down. Laternal part of the thigh muscles gets activated which take care of the weight bearing condition of the bone.
Fifth Exercise-
Some exercises are closed Kinetic Chain Exercises which can be done with the help of the ball as I am showing. In this, stand straight facing the back towards the wall and keep the ball in between your back and teh wall. Move down in such a way so that your body makes 90 degree with the supoort of the ball at the back as shown. Repeat 20 times.
The person who is doing the above mentioned 5 exercises in a day will be more in the condition to prevent this knee arthritis. But as we know that this condition is progressive and gradually it becomes worst.
Maintain your weight.
Do the exercises
Keep the mobility of the knee joint
Avoid sitting on the floors.
If you want to consult me, you can book an appointment through Lybrate.
read more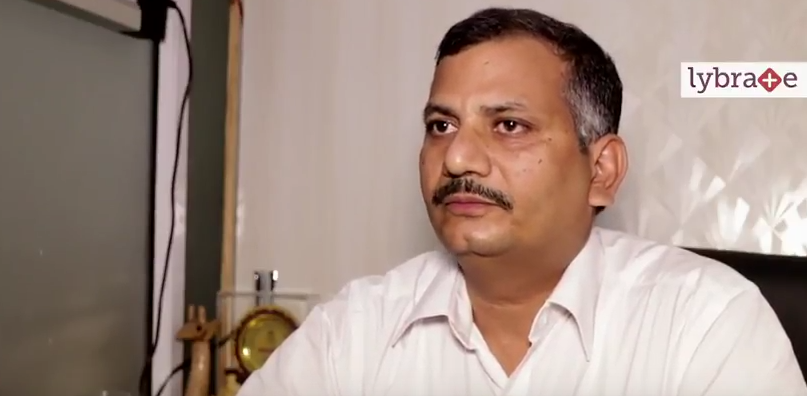 Hello, I am Dr Rajesh Pal. I am a physiotherapist and I have 17 years of clinical experience. I have been graduated from Utkal University and I have masters degree in Orthopaedics and physiotherapy. Today we are going to talk about very common problem which people are facing because of technology which is Neck pain.
India is a youth population and youth is technologically driven. So, they use more of laptops, spending more time on phones. So, because of the neck postures get affected and the muscles which control the posture of neck are under tremendous stress and gradually they develop some or other kind of problem which result into Neck pain. Today, I am going to give some tips that how to prevent all such problems.
There are different causes of Neck pain:-
Posture- One has to beware of their posture. If you keep your neck bent for a long time, then the neck muscles are in acute pressure that creates some kind of knots in that muscle which is called trigger point. So, here is my trick to prevent this that whenever you use your phone, keep the phone in eye level in order to keep your neck in neutral position. This will reduce the stress of trapezius muscle.
The second commonest cause is stress. We should adapt some technologies and modicfication in our lifestyle to take care of the stress. Under stress, these postural muscle remain in tightened state for a long period of time and that eventually leads to these kind of problems. Try to relax yourself. Go with the time and nature and keep yourself happy. One should not worry about what is happening and what should be the best way because nothing best is available in this world. Go with what is happening.
The third factor which contribute to these kind of problem is Sleep. Nowadays the sleeping schedule has changd because of work. In some MNCs, there is a culture in which people have to work in the night and sleep during the day. The sleeping pattern has changed and it is causing such kind of problems. So, try to maintain good sleep. Fix a time of sleeping. Keep the environment of the room in such a manner to induce better and relaxing sleep.
The another important factor is diet. The food we eat, plays an important role. Having a packed or preserved food can lead to muscle injury. This kind of food contains some chemicals which induce such problems. Avoid having these packed food and start having home made fresh food which is more healthy.
The last thing I want ot share is that spending more time on computer is harmful. Gadgets emit radiations which absorb water from our muscles. AS we know that our body is made up of 80% of the water. If the water quantity get reduced then the muscle problems starts developing. So, keep yourself hydrated. Make sure that you drink one glass of water in every 2 hours.
Do stretching exercises of neck muscles and shoulders.
If you indulge in such habits, you can easily prevent these problems.
If you want to contact me, I am available on Lybrate and book an appointment there for consulting me.
Thank you for watching this video.
read more
Doctor in PAL Physiotherapy - Sector 56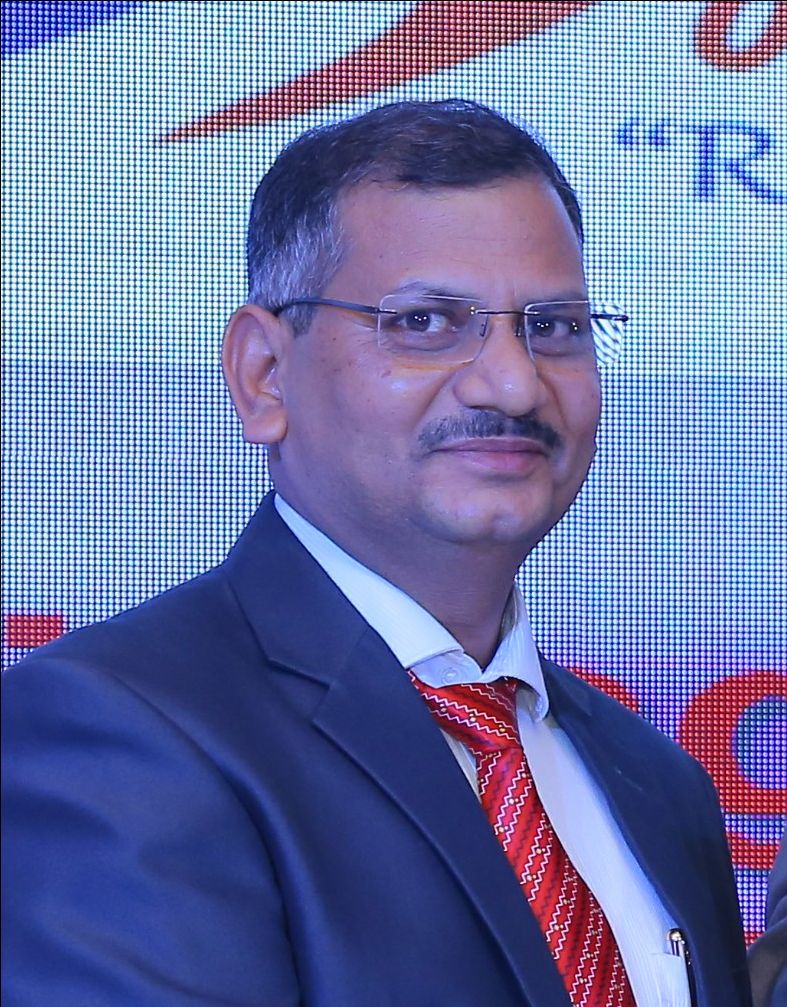 BPTH/BPT, MPTH/MPT-Orthopedic Physiotherapy, Post Graduate Diploma In Ergonomics (PGDHSC - Ergonomics)
Physiotherapist
Book appointment and get ₹125 LybrateCash (Lybrate Wallet) after your visit
Services
Submit Feedback
Submit a review for PAL Physiotherapy - Sector 56
Your feedback matters!
Write a Review
Patient Review Highlights
"Prompt"
1 review
"Well-reasoned"
1 review
"Thorough"
1 review
"knowledgeable"
3 reviews
"Sensible"
1 review
"Caring"
1 review
"Very helpful"
1 review
"Saved my life"
1 review
Reviews
Saksham Kumar
Nov 25, 2018
Had been suffering from neck pain since long, on one of my freind recommendation visited Dr Rajesh pal. He listend my problem very patiently, examined thourghly and explaine about my problem. I had some 9-10 Sessions of Physiotherapy along with manual therapy and some home exercise program to follow. Dr Pal is an excellent physiotherapist and having vast knowdlege and experiance of his feild apart from that a fantastic human being. His adivce about posture is very practicle and helping me a lot to prevent reccurence of my neck pain. I must recommend Dr Pal to everyone who is in need of physiotherapy services.
Neena
Nov 25, 2018
I got better in just a few weeks after the regular sessions of exercise and class 4 laser therapy couldn't believe myself as even after visiting so many doctors nothing helped but he helped me cure the problem so fast. Dr. Rajesh pal is not just a good Dr.but also a very helpful person.
Sneha
Nov 25, 2018
it was a wonderful experience getting treatment from Dr Rajesh Pal, He helped me cured my back pain and gave me a home exercise programme to follow so i can prevent the recurrence.
Saksham Kumar
Mar 14, 2018
Excellent Physiotherapist
Feed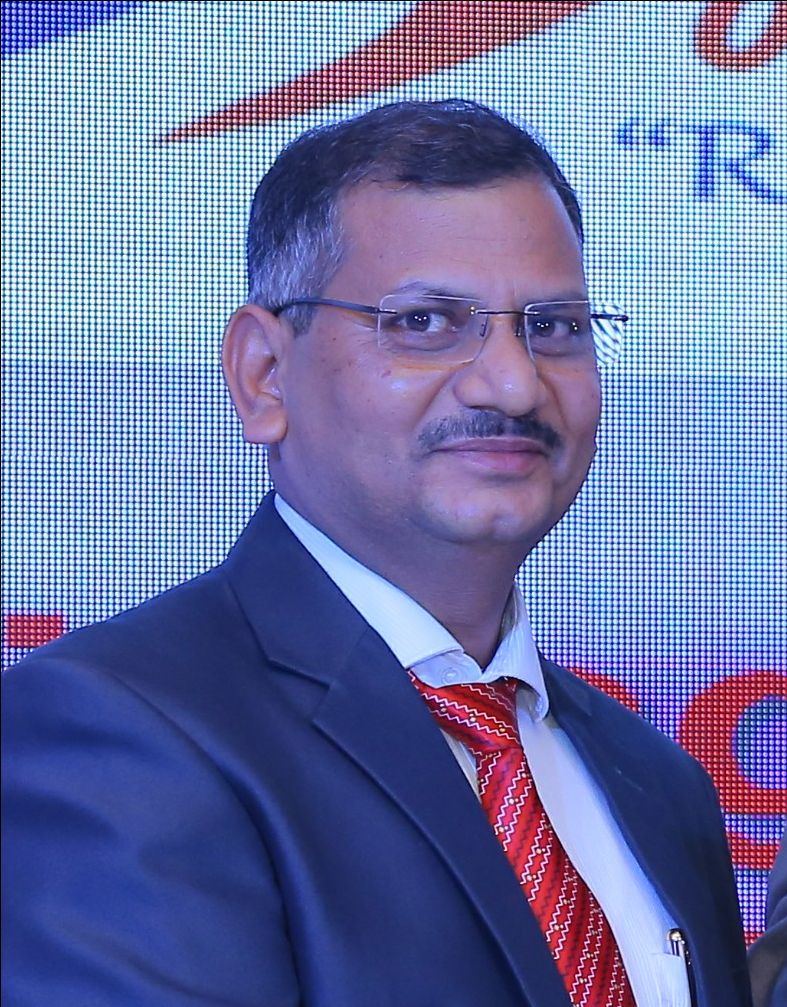 BPTH/BPT, MPTH/MPT-Orthopedic Physiotherapy, Post Graduate Diploma In Ergonomics (PGDHSC - Ergonomics)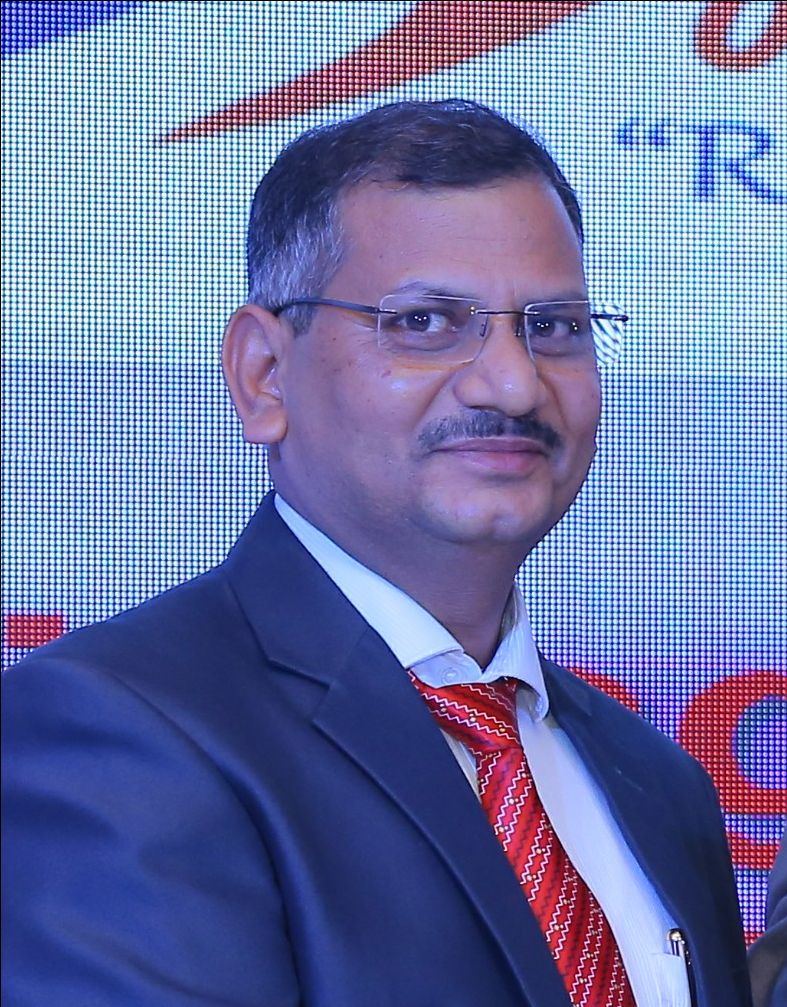 BPTH/BPT, MPTH/MPT-Orthopedic Physiotherapy, Post Graduate Diploma In Ergonomics (PGDHSC - Ergonomics)
Paralysis can be concluded as the state when the muscles lose functioning in any part of the body. Any kind of disruption in our nerve system can be responsible enough to cause paralysis. Our central nervous system and peripheral nervous system communicate and control our senses of movement. But interruption in nerve impulses can cause weakness in muscles which leads to muscle paralysis.
Symptoms
A paralysed patient will encounter symptoms like:
Decreasing the motor power
Decreasing vasomotor control
Loss of sensation
Decreasing bowel and bladder control
Losing the ability of sexual function.
When it comes to treating a paralysis patient, physiotherapy is proven to be the best remedy. Physiotherapy has thoroughly helped patients with paralysis in getting to feel confident and independent. Physiotherapy includes various exercises and techniques which are developed with time in order to provide a complete rehabilitation to the patients.

Types of paralysis:
There are mainly four types of paralysis
Monoplegia: when one limb gets paralysed
Hemiplegia: when arm and leg of a single side get paralysed
Paraplegia: when legs get paralysed
Quadriplegia: when both sides get paralysed
Treating paralysis with physiotherapy
Physiotherapy is advised to patients with any type of paralysis. It should be started soon in order to improve blood circulation in the muscles. It also helps in relaxing the stiff muscles. This treatment improves the overall health condition of the patient.
Physiotherapy is also responsible for reducing any kind of swelling which takes place due to external brain injury.
Physiotherapy is helpful in making the patient stable and independent.
It also helps in maintaining the blood pressure.
It helps to improve the respiratory system.
Physiotherapy maintains the affected muscles and nerves. It provides strength to the affected muscles and works to prevent the limbs from getting deformed.
One major symptom of paralysis is a loss of bladder and bowel function. Physiotherapy helps in managing the paralysed bowel and bladder.
Physiotherapy involves different techniques which can be learnt from a physiotherapist in order to transfer a paralysed patient.
Othorsis, canes, braces, splints are the equipment that are advised to the patient by a professional physiotherapist.
Physiotherapy helps in resolving problems such as anxiety, anger, depression, denial which takes place after post-paralysis mental trauma.
Physiotherapist provides safeguarding tips to the patient and his or her family in order to avoid accidents.
Physiotherapy has a big role in creating the motivation in patient's mind.
These are the benefits of physiotherapy which help the paralyzed limbs getting stronger and better. But it is always advised to be done under a professional physiotherapist.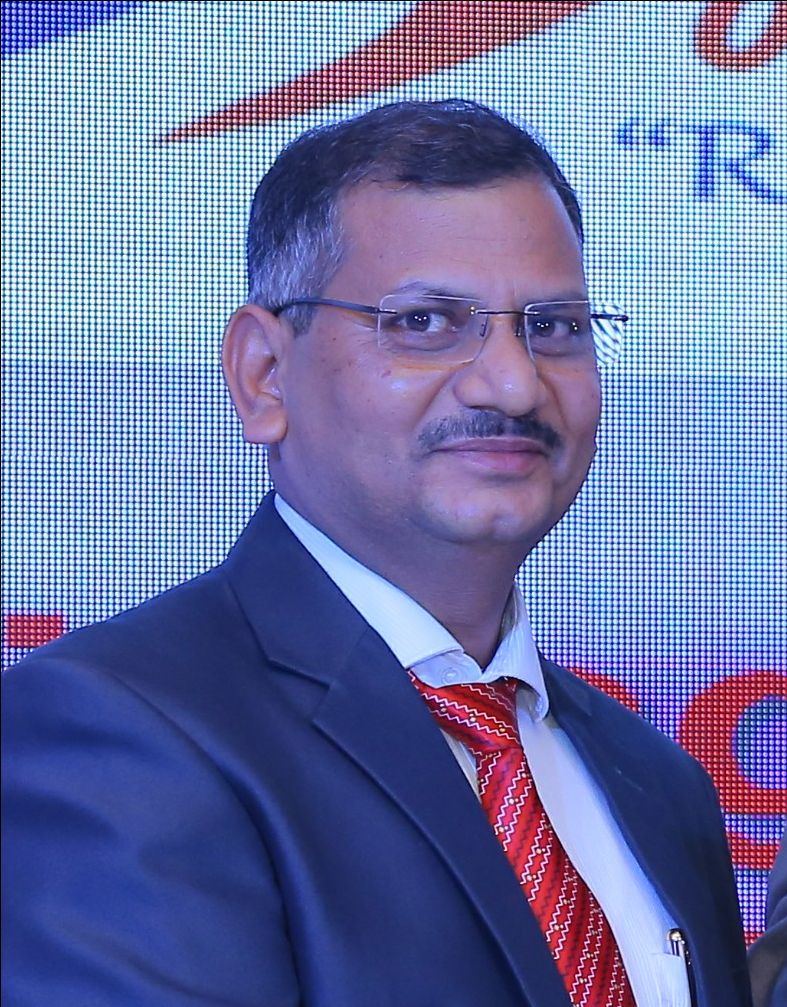 BPTH/BPT, MPTH/MPT-Orthopedic Physiotherapy, Post Graduate Diploma In Ergonomics (PGDHSC - Ergonomics)
We all have lost our tail with evolution…but did you ever think that the vestigial (redundant) part of that tail which has been left over in us in the form of tailbone can mess up with our daily activities and torture us to the level of not allowing us to sit!
If you are not able to sit or if you are experiencing pain when sitting right at the tail bone region, you may be having 'Tailbone Pain or Coccydynia'.
What is Coccydynia?
The coccyx, also referred to as the 'tailbone' is the last segment of one's vertebral column. Coccydynia is referred to a disabling pain that occurs in/around the coccyx. This type of pain usually starts when one sits all of a sudden or rises up from the seat after having been seated over a long period of time. Also known as coccygodynia, this condition can mar one's quality of life. The pain, often described as 'stabbing' or 'piercing', can radiate to the buttocks, the lumbar spine, and rarely, to one's thighs.
Anatomy
The coccyx is the final part of one's vertebral column. The vertebral units are fused together. The frontal portion of the coccyx is the fusion site of the muscles and ligaments which control the functions of the pelvic floor. The coccyx also supports the anus's position. The gluteus maximus is attached to the posterior part of the coccyx. Ligament or muscle damage, or muscle weakness can cause the coccyx to assume an abnormal position, thus causing pain.
Common Causes:
Sitting for extended periods of time, especially on hard surfaces

Effect of a direct trauma, such as a fall

Giving birth

Bone fracture, tumors or an infection can also cause this condition
How do you know whether it's Coccydynia?
You will experience pain while sitting, especially on hard surfaces

Localized pain in or around the tailbone that worsens with touch or any pressure applied on it

The pain will become severe when you stand from a seating position after considerable amount of time

The pain might also start during sexual intercourse

The pain increases in women during their menstrual cycles
Diagnosis
Local Coccydynia

Radiated or referred Coccydynia

Psychogenic Coccydynia

Chronic proctalgia
Physiotherapy Approach For Treating Coccydynia
Patients diagnosed with Coccydynia are advised to avoid factors which might provoke the pain. The initial line of treatment will include making certain adjustments such as applying gel cushion when one is sitting for extended periods of time. This helps reduce localized pressure and improve his posture. Other modes include:
Mobilizations: This can help realign the posture of the coccyx. Initially, there might be tenderness; hence, it is advised to start with rotational mobilization. To start with, either side should be mobilized first.

Manipulation: This can be done intra-rectal and when the patient is lying in a lateral position. The coccyx is repeatedly extended and flexed with the help of the index finger. However, care must be taken so as to not hurt the rectal mucosa.

Massage: Massaging the coccygeus muscles has also been proven to relieve pain. Biofeedback can also be integrated with it in order to avoid incidences of muscle pull on the coccyx.
3426
people found this helpful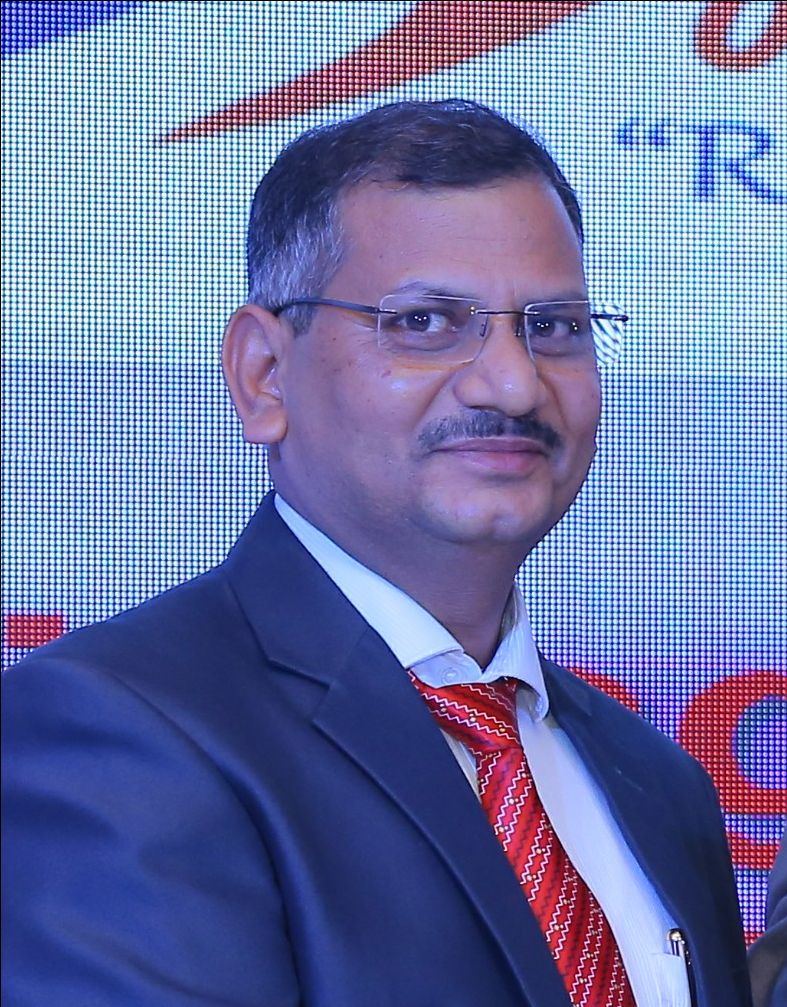 BPTH/BPT, MPTH/MPT-Orthopedic Physiotherapy, Post Graduate Diploma In Ergonomics (PGDHSC - Ergonomics)
Frozen shoulder is a condition when somebody encounters continuous shoulder stiffness and pain. It could last for weeks. It is likely to occur when swelling increases around the shoulder which reduces inability to move or stretch properly. This ordinarily happens when somebody is recovering from an injury. Frozen shoulder at times happens when somebody is wearing a sling or a cast. It also occurs, if someone is recovering from surgery, experiencing joint pain or facing restraint of movement for other reasons.

A frozen shoulder can go on from a couple of months to as much as 3 years and the precise cause is unknown. Physiotherapy is often to treat this condition. It has been found that posture plays a huge part in your recovery from a frozen shoulder. The urgent goal is to get the shoulder join moving once again. The sooner this is done, the better are the odds of a quick recovery. Anti-inflammatory medicines, heat application and delicate stretching activities are performed with the assistance of a physiotherapist.

Physiotherapy is very crucial for a frozen shoulder since it is very difficult to get movement in the stiff joint without any exercise, stretching or other methods used by a physiotherapist. It is mostly crucial to get physiotherapy to:
To reduce pain in the shoulder
To increase the flexibility and strength of the shoulder
To enhance movement of the shoulder.
To increase endurance of the muscles
Physiotherapy treatment for a frozen shoulder depends on the stage you are on and is customized according to the needs of your condition. Physiotherapy treatments for a frozen shoulder include:
Pain relief: Pain diminishing techniques including gentle shoulder movement exercises, muscle releases, needle therapy, dry needling and kinesiology taping for pain can help during the painful swelling phase.
Defrosting: Shoulder mobilization and stretching are the best in order to achieve a full shoulder recovery. As your scope of movement increases, your physiotherapist will then be able to give you muscle strengthening exercises to control and keep up your recently found range of movement.
Warm Up: Before beginning shoulder exercises for a frozen shoulder, try to warm up your shoulder keeping in mind the end goal. That is to help blood supply in the affected area and avoid future injuries. The best approach is to extend and warm up the shoulder by applying heat for 10 to 15 minutes, scrubbing down or showering with Epsom salt.
Physiotherapy does not bring out immediate results, but gradually. Flexibility will increase gradually. One should keep in mind, not to stretch their shoulder too quickly at once. This can lead to a ligament tear. The exercises should be tender and gradual.
3215
people found this helpful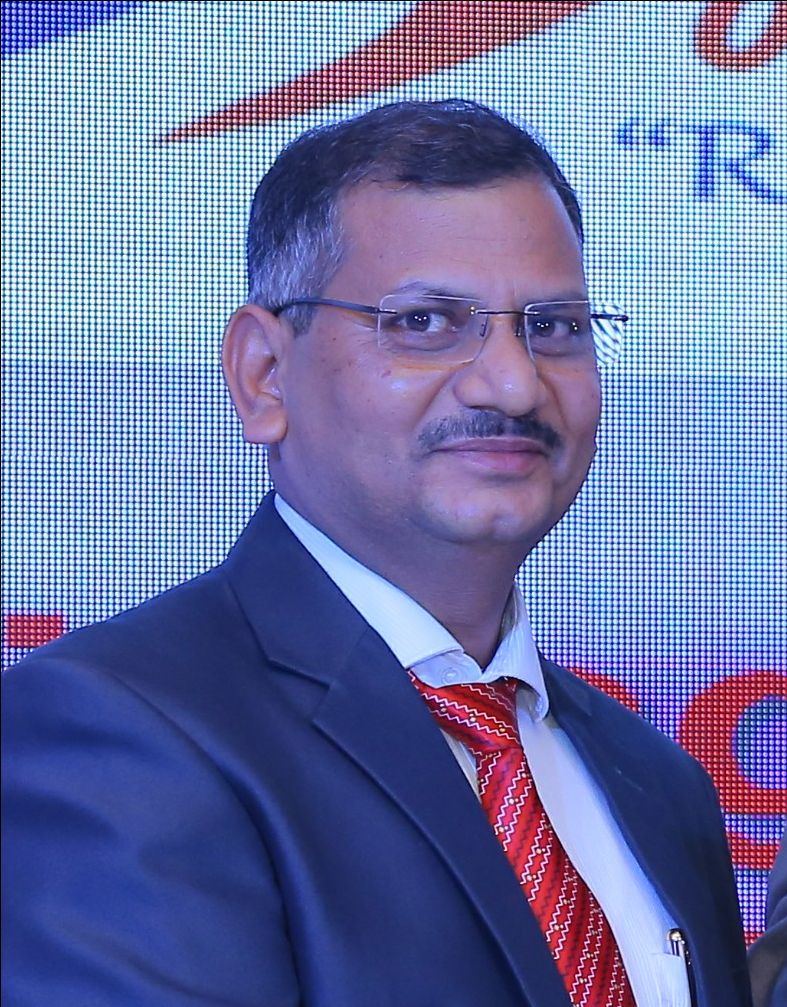 BPTH/BPT, MPTH/MPT-Orthopedic Physiotherapy, Post Graduate Diploma In Ergonomics (PGDHSC - Ergonomics)
Physiotherapy plays a pivotal role in helping a person recover after a hip replacement surgery. It brings back the old flexibility and prevents blood clots in the area where the procedure has taken place. After the surgery team gives its green signal, a physiotherapist starts working with a patient for a full recovery.
Here is a list of some common exercises that a physiotherapist suggests after a hip replacement surgery:
Walking: It is important to use the crutches for a time period of 4-5 weeks post the procedure. Until the surgeon or the physiotherapist advises against using the crutches, it makes sense to use it while walking. It makes sense to retain the normal walking posture by using the crutches rather than limping without it. A physiotherapist reviews the pressure exerted by the arm while holding a crutch, before advising the patient to get rid of the crutches.
Increasing hip flexibility: This is a basic form of exercise where an individual lies on one side of the body with knees and hips bent. A pillow is placed in between the knees. While doing this, it should be ensured that both the feet is kept together and the back muscle is not twisted. The top knee should be slowly raised like an opening of the calm shell. This position should be maintained for 4-5 seconds.
Strengthening the hips: The body should rest on the stomach. The buttocks should be tightened and one leg should be slowly lifted. This position should be maintained for a stretch of 3-5 seconds. The same should be repeated for both the legs.
Strengthening the hip and the stomach muscle: The body should rest on the back with a leg bent. The stomach muscle should be tightened and the bent leg should be lifted carefully while ensuring that the bend does not supersede more than 90 degrees. While keeping the stomach muscle tight, the lifted leg should slowly come down to touch the surface. This act should be repeated for 5-6 times.
Strengthening the thigh muscle: While sitting in a steady chair, an elastic loop should be wrapped around the ankles. The elastic loop should be stretched with one leg while keeping the other foot firmly rooted to the ground. The lifted foot should slowly come down to the normal position. The same act should be repeated for 4-5 times.
Improving balance: An elastic loop should be tied to one leg of a table and the other end of the loop should be tied to one ankle. The table should be held on for maintaining balance. Maintaining an erect position, the tied up ankle should be stretched sideways. The position should be maintained for 3-5 seconds to return back to normal standing position.
In case you have a concern or query you can always consult an expert & get answers to your questions!
3237
people found this helpful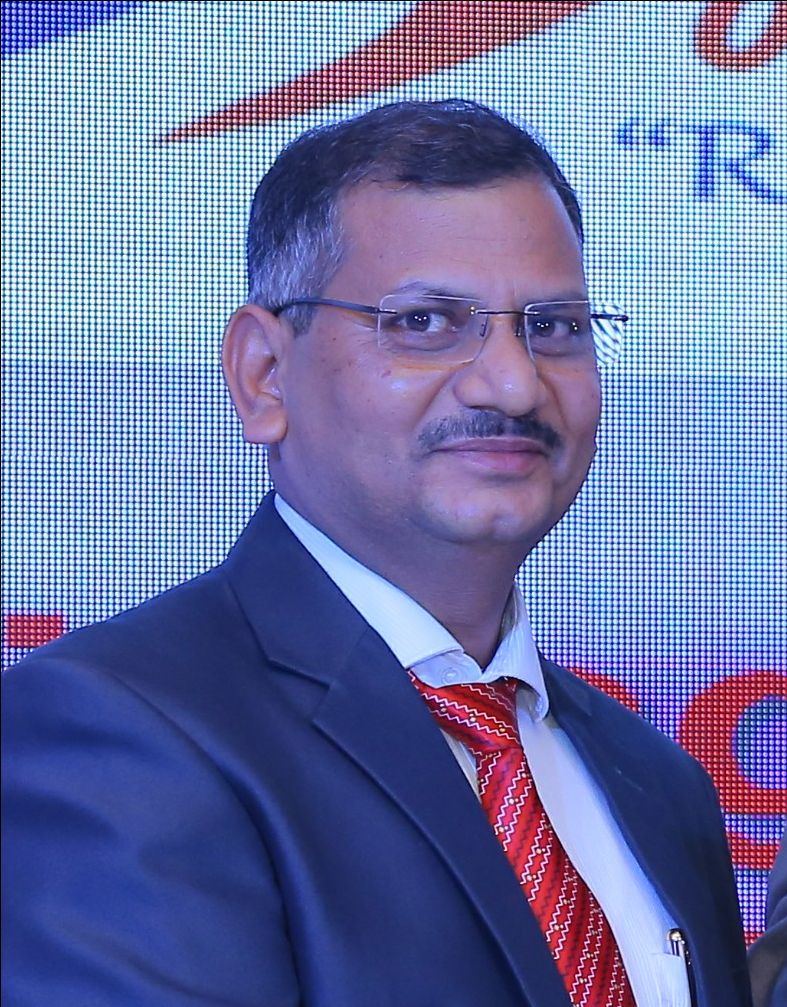 BPTH/BPT, MPTH/MPT-Orthopedic Physiotherapy, Post Graduate Diploma In Ergonomics (PGDHSC - Ergonomics)
Concentrated pain in the neck can be especially tormenting. Before you look for a cure for this pain and start treating it, it is important that you try and find out the underlying cause behind it as well. Contacting a physiotherapist in time will allow you not only to avoid any and every side effect posed by neck pain, but also assist you to get good riddance from it.
Causes of Neck Pain:
There can be multiple causes of neck pain. The treatment of the same depends wholly on the factor that is causing the pain. Some of these causes of neck pain include
Misaligned hips,
Misaligned Spine,
Misaligned shoulders,
A constantly forward-tilted head,
Lack of movement of the head from one specific position,
Tensing up of the muscles in the upper back,
Tensing up of the muscles in the neck region, etc.
It is all these factors and a few more that end up resulting in stiffening of muscles in and around the neck and causing you intermediate to unbearable pain.
Side effects of neck pain:
Neck pain also has some side effects, which includes temporary loss of consciousness, nausea, vomiting, blackouts, temporarily blurred vision, headache, spondylitis, etc.
Exercises for neck pain:
Neck exercises are a predominant part of the treatment extended by every physiotherapist, to cure neck pain. Some of the most vital and effective exercises for neck pain are listed below.
Frog: Funny as it way sounds, the frog is one of the best exercises when it comes to treating neck pain. All you have to do is lie down on the floor with your knees apart, your feet joined, your hands laid upward on the floor at a 45-degree angle to your body and just stay there in that position for two minutes. This will force your back to arch naturally, slowly giving some relief to your neck.
Sitting floor: Try sitting floor for neck pain. All you have to do is sit straight with your back rested on a wall, with your legs laid straight forward. Bring together your shoulder blades and bend to help them meet your knees while curling the toes outward to optimal. Stay in this position for a good 3 minutes, without bending the legs.
Static wall: Lie down on the floor with your bottom against a wall and your legs up it. You can always scoot back a bit if there is the slightest of discomfort. The aim here is to help the tail bone lie comfortably on the floor. Tighten your thigh muscles but curling your toes outward and pointing your feet straight out from its previous position. Maintain this position for 3 minutes for maximum effect.
Static back: The static back is the most common and most helpful exercise for neck pain. All you got to do is lie down on the floor, while placing your legs on an elevated surface, such as an ottoman or a chair at a 45-degree angle to your body. Now put your arms at an angle of 45 degrees to your body as well, only sideways on your shoulder. Follow this position by lifting your palms and staying in that position for five to ten minutes.
All these exercises are aimed to positively influence one muscle or the other in and around the neck region and to help you get rid of that pain. Consult a physiotherapist first, and he/she will advise you on the best neck pain exercises.
3071
people found this helpful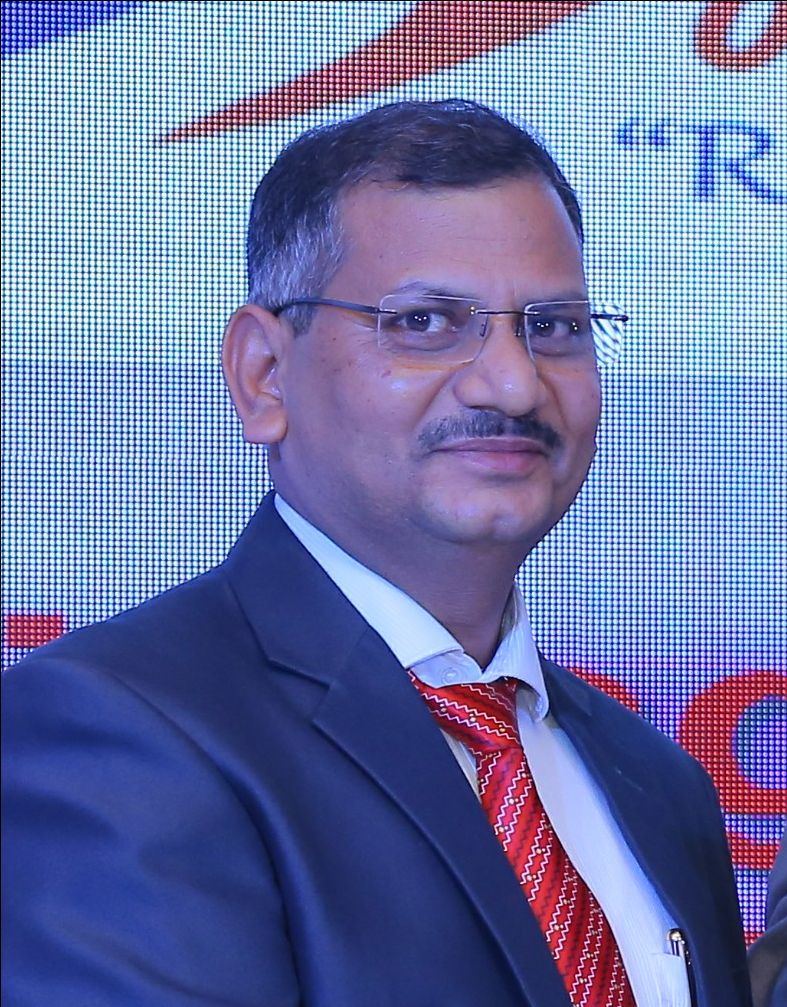 BPTH/BPT, MPTH/MPT-Orthopedic Physiotherapy, Post Graduate Diploma In Ergonomics (PGDHSC - Ergonomics)
Over the years of adulthood, a combination of bad posture along with wear and tear means that a significant amount of the adult population is affected by back pain. But is this normal for a child, as well? Well, it most cases, the answer is a vehement no.
Children and adolescents are people who have a greater degree of flexibility than adults. What this means is that they do not complain of back pain as much as adults do. So when should a parent be worried if their child complains of acute back pain?
If a child is very active, then this could be a cause for concern when it comes to injury to the back. Due to the rough and tumble nature of the sort of activity that is engaged in by children, stress fractures are possibilities. These injuries are generally explained by overuse. What a parent needs to keep an eye out for is if the child complains of pain when certain actions are performed. So, back pain which occurs, say, during butterfly stroke when the child swims could mean that the child has a case of spondylolysis or a stress fracture.
If the back pain is so bad that the sleep of the child is disturbed and he or she wakes up on account of it, the parent should take this seriously. The reason for this is that the pain could be caused by a tumour to the spine or an infection. A possibility apart from these two could also be arthritis.
A parent should also be worried when the back pain is not the only thing that the child complains of. That is, if there are other things such as a fever and weakness, as well as pain extending down either or both legs, it could be a sign that the trouble is more than just superficial. In a similar way, when there is trouble walking or there are problems related to the functioning of either the bowel or the bladder, a doctor is to be consulted.
One of the most common cases of back pain in children happens to be Scheuermann's disease, which is also known as Scheuermann's kyphosis. What this means is that the spine is rounded in the middle. While this causes pain, it is usually not debilitating enough to hinder normal movement. But, after all, who would want their child to go untreated and suffer as a result? In case you have a concern or query you can always consult an expert & get answers to your questions!
2743
people found this helpful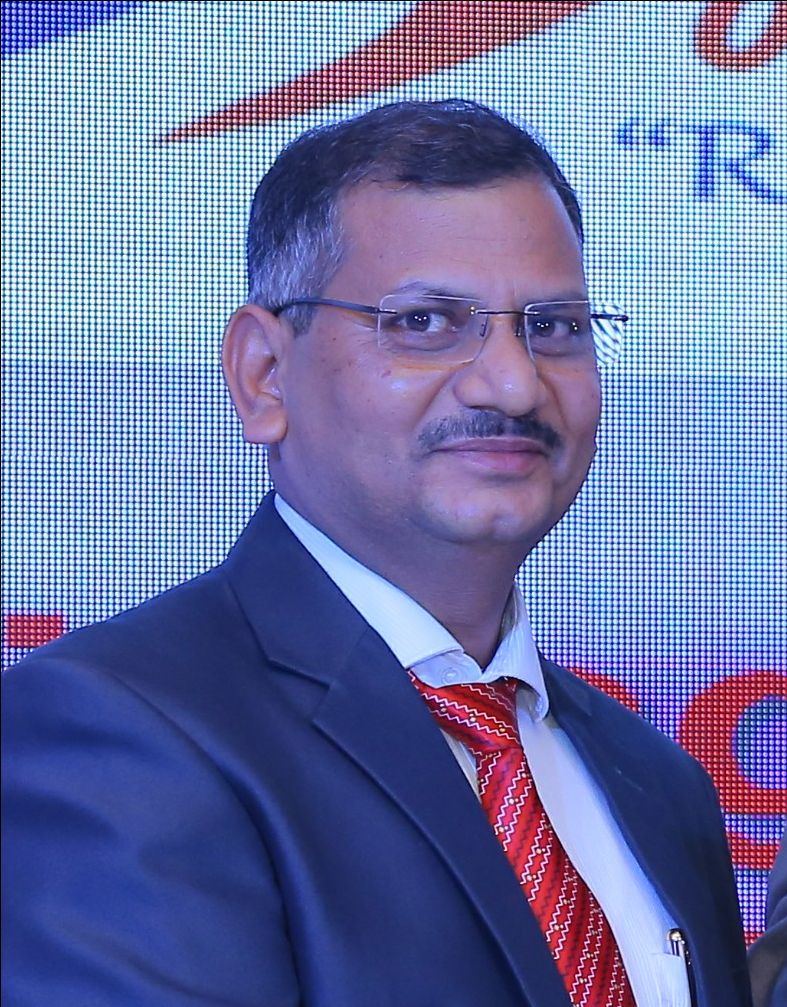 BPTH/BPT, MPTH/MPT-Orthopedic Physiotherapy, Post Graduate Diploma In Ergonomics (PGDHSC - Ergonomics)
Knee pain or injuries are very common and have numerous causes. Knee pain can emerge from delicate tissue wounds like ligament sprains and muscle strains. Bone conditions like knee joint pain, Osgood Schlatters, and biomechanical dysfunction can also cause knee pain. Treatment can include basic knee mobilization techniques, taping, massages or knee strengthening exercises completely through a careful recovery method after knee replacement or reconstruction.

Physiotherapy can help you overcome the pain and increase your strength and flexibility. A physiotherapist can suggest you a number of treatments and also help you understand your issue and get you back to your everyday routine. Physiotherapists are said to be successful in getting rid of the source of the knee pain by diagnosing a cause. This includes tightness around the knee and treating it with stretching and exercises.
Following are some of the exercises a physiotherapist might generally recommend for knee pain:
Hamstring stretch: Stretching keeps you flexible and increases your scope of movement, or how far you can move your joints in different directions. It additionally helps you reduce your chances of injuries and pain. Continuously warm up with a five minute walk first. Lie down when you are prepared to stretch your hamstring. Circle a bed sheet around your right foot, use the sheet to pull the leg up and hold for twenty seconds and then lower the leg. Repeat twice and switch legs.
Calf stretch: Use a chair for balance. Bend your left leg. Step back with your right leg and gradually straighten it behind you. Press your left heel toward the floor. You should feel the stretch in the calf of your back leg. Hold for 20 seconds. Repeat twice and then switch legs.
Straight leg raise: It helps build muscle strength to give support to the weak joints. Lie on the floor. Twist your left knee, foot on the floor. Keep the right leg straight, toes pointed up. Tighten your thigh muscles and raise your right leg.
Quad set: With these, you don't raise your leg. Just tighten the thigh muscles, also called the quadriceps, of one leg at once. Begin by lying on the floor. Keep both legs on the ground, loose. Flex and hold the left leg tense for five seconds and then relax. Do three sets of ten repetitions. Switch legs after every set.
Cushion squeeze: This move strengthens your legs from the inside so that they can support the knees. Lie on your back, both knees facing inwards. Place a cushion or a pillow between the knees. Press your knees together, squishing the cushion between them. Hold for five seconds and then relax. Do three sets of ten repetitions. Switch legs after every set.
Heel raise: Stand tall and hold the back of a seat for support. Lift your heels off the ground and rise on the toes of both feet. Hold for three seconds. Gradually lower both heels to the ground. Do three sets of ten repetitions.
In case you have a concern or query you can always consult an expert & get answers to your questions!
5149
people found this helpful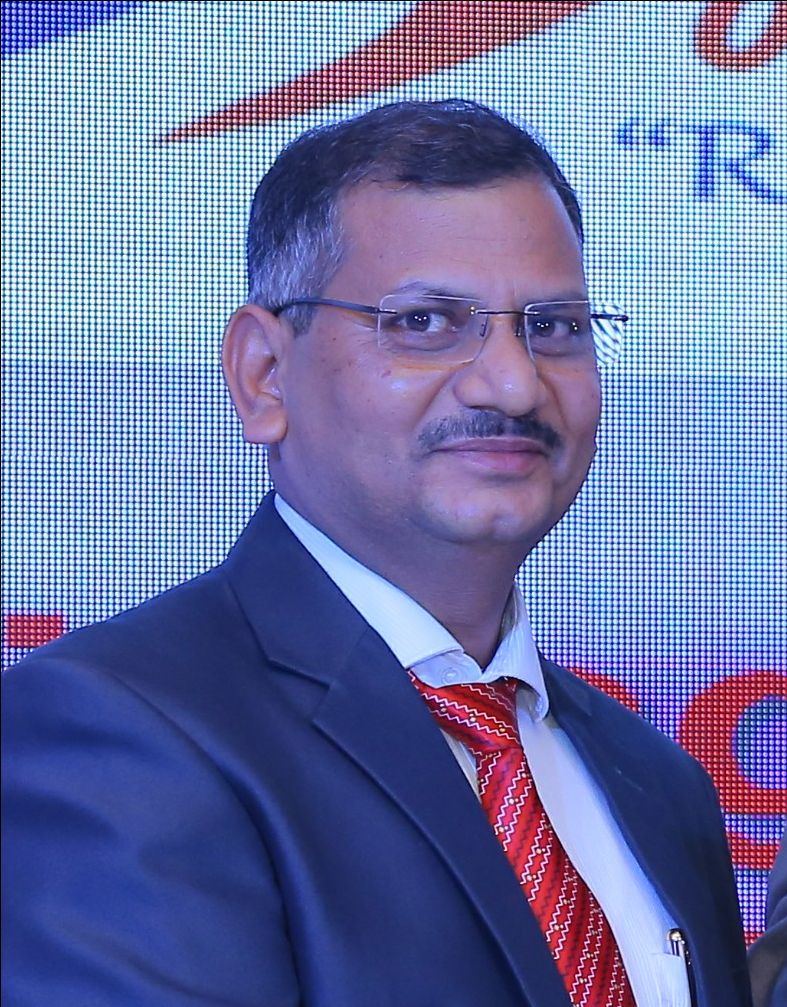 BPTH/BPT, MPTH/MPT-Orthopedic Physiotherapy, Post Graduate Diploma In Ergonomics (PGDHSC - Ergonomics)
A sprained thumb is a painful condition caused due to an injury on the ligament of a thumb. A ligament is a soft tissue, which connects bones to each other at a joint. The ligament might get partially or fully torn due to extreme backward bending of thumb causing the ligament connecting the thumb and index finger to suffer injury.
In case you have a concern or query you can always consult an expert & get answers to your questions!
4649
people found this helpful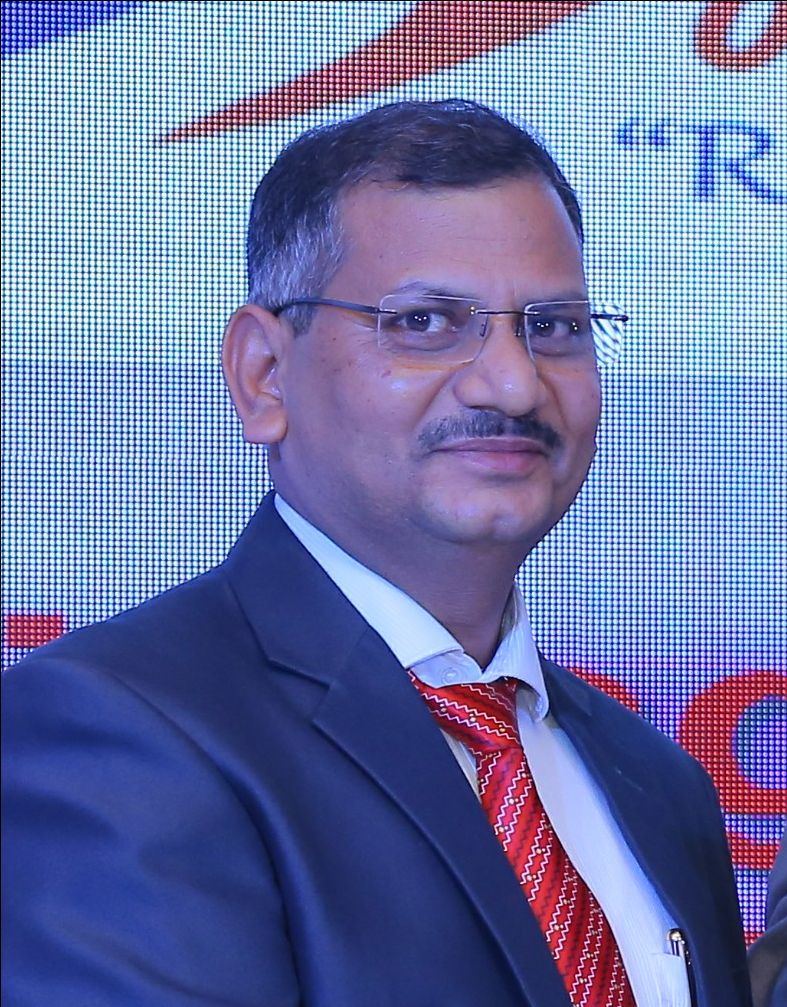 BPTH/BPT, MPTH/MPT-Orthopedic Physiotherapy, Post Graduate Diploma In Ergonomics (PGDHSC - Ergonomics)
Carpal Tunnel Syndrome can be said to be one of the most painful disorders to have. There is a high likelihood that a lot of people can agree with this statement as the number of people who suffer from this issue is just so high! Yet, a funny thing to take note of is the fact that even people who are experts on CTS, which is the abbreviation of Carpal Tunnel Syndrome, are not really aware as to what its causes are!

That being said, it really does not mean that a person whose life has been affected negatively by it does not make a conscious effort to get better so that the condition is not as painful. In order to do this, what he or she would do is to commit to doing some exercises which directly address the problem at hand.
To start with the exercises, it makes sense, to begin with, the one which is the simplest and this happens to be an exercise which is often known as the shake. What this requires the person to do is to shake his or her hands while making sure to keep them flexible. This action is pretty much the same as a person would do, if he or she were to try to air dry his or her hands without making use of a towel.
Another simple exercise which is prescribed by quite a lot of doctors who are accomplished experts when it comes to Carpal Tunnel Syndrome is one in which the person who has the condition makes his or her hands a fist. After this is done, what he or she needs to do is to release the fist and go on to stretch the fingers out as wide as possible. The extension should attempt to be in the shape of a fan.
It may be surprising, but it can be said that the ill effects of something which is as troublesome as Carpal Tunnel Syndrome can be improved if these simple exercises are done with regularity. However, if a person is looking for a drastic change, it can be expected that he or she would have to do more by the way of complex exercises, at least on a relative scale.
One of these exercises is to join the hands in a prayer position and then separate the palms, but make sure the fingers stay pressed to each other; an act known as steepling the fingers. With these simple exercises in place, you can avoid the pain of dealing with Carpal Tunnel Syndrome for good!
In case you have a concern or query you can always consult an expert & get answers to your questions!
5256
people found this helpful
View All Feed