About
About Us Fortis Hospital, Noida is a premier state-of-the-art facility with over 200 beds including 7 operation theatres. The hospital is positioned as a Centre of Excellence in oncolo...
...more
About Us Fortis Hospital, Noida is a premier state-of-the-art facility with over 200 beds including 7 operation theatres. The hospital is positioned as a Centre of Excellence in oncology, orthopaedics, neuroscience, liver transplant, kidney transplant, and with a key focus on cardiac sciences and emergency trauma care services. The hospital is the only corporate facility in Uttar Pradesh that covers an entire array of specialities from diagnostics to organ transplant (kidney & liver). The second mega hub hospital, in the Fortis Healthcare group, it caters to the special needs of patients and their families. The hospital has been designed and developed to deliver patient care with maximum ease, warmth and effectiveness. Since it began operations in 2004, the hospital has become the prime tertiary healthcare Centre in the city. It addresses a wide range of healthcare needs and prides itself in performing many first procedures in India and U.P. The Cardiac Centre for Excellence at Fortis Hospital, Noida has carved a name for itself in the medical fraternity. The hospital is known for its high standards in excellence and cardiology and cardiac surgery amongst others. A professional and highly experienced team of cardiologists, duly supported by the latest medical technology makes it possible to offer patients the best possible medical attention. The hospital has also emerged as one of the leading referral Centre for renal science across the country. It is equipped with a spacious state-of-the-art dialysis unit that minimises the risk of infection to ensure a safer dialysis process for our patients. It offers comprehensive and superior cardiac care to the patients. Commitment toward the patient welfare and to providing quality healthcare is reflected in the unique design attributes of the hospital. The NABH accredited hospital has an allocation space that exceeds the current Indian norm of 800-900 sq.ft/bed. This allows for better flexibility to adapt and accommodate future requirements of patient care. Hospital's approach is based on patient centricity, state-of-the-art emergency response, integrity, teamwork, ownership and innovation, combines compassionate patient care with clinical excellence, to achieve a single-minded objective-- "Saving and Enriching lives." Close PATIENT CARE & SERVICES Admission Process
Timings
Location
B - 22, Sector 62, Gautam Buddh Nagar
Sector-6
Noida,
Uttar Pradesh
-
201301

Get Directions
Photos (4)




Videos (8)
View All Videos
Amenities
Pharmacy
Parking
Credit Card
Online Appointments
Diagnostic Lab Service
Reception
Cafeteria
Waiting Lounge
Ac Rooms
Travel Desk
Radiology
Ambulance
Emergency Service
Specialities
General Surgery
Offers extensive care to patients suffering from abdomen related medical issues
Cardiology
Aims to provide effective diagnosis and treatment related to cardiac and circulatory problems
Neurology
Offers specialized healthcare to patients suffering from disorders of the nervous system
Orthopaedics
Concentrates on efficient treatment of injuries and problems of the musculoskeletal system
Rheumatology
Offers specialized healthcare in the treatment for arthritis and rheumatism
Urology
Offers cumulative treatment of problems of the Urinary tract and male reproductive organs
Oncology
Offers high quality care to patients with tumours, especially those that are cancerous
Hematology
Offers qualitative care to patients suffering from blood related disorders
General Physician
Aims to provide best quality care to patients with acute and chronic problems
Ear-Nose-Throat (ENT)
Aims to offer special care to patients with conditions related to the ear, nose and throat
Cosmetic/Plastic Surgery
Offers various surgical and non-surgical procedures to patients willing to enhance their appearance
Gastroenterology
Offers qualitative care to patients suffering from stomach and intestine problems
Internal Medicine
Deals with the careful understanding and treatment of adult diseases
Bariatrics
Determines causes and offers quality treatment for obesity, including measures of prevention
Endocrinology
Offers quality care to patients with medical problems related to the endocrine glands and hormones
Ophthalmology
Concerns itself with the treatment of diseases related to the eye
Psychology
Deals with management of emotional and behavioural problems
Nephrology
Deals with the diagnosis and treatment of conditions affecting the kidneys
Psychiatry
Offers specific care to patients with any kind of mental illness or behavioural disorders
IVF Speciality
Largely aims to help couples conceive through the method of in-vitro fertilization
Pulmonology
Offers specialized care in the treatment of pulmonary diseases and conditions
Network Hospital
Patient Review Highlights
"Professional"
9 reviews
"Well-reasoned"
3 reviews
"Helped me impr..."
2 reviews
"Thorough"
3 reviews
"Nurturing"
1 review
"Practical"
3 reviews
"knowledgeable"
39 reviews
"Sensible"
5 reviews
"Caring"
10 reviews
"Very helpful"
55 reviews
"Saved my life"
3 reviews
"Inspiring"
1 review
Fortis Hospital - Noida Reviews
Anil Sagar
Feb 26, 2017
I found the answers provided by the Dr. Ankur Singhal to be knowledgeable. I am diabetic since 1996 and taking insulin 12 units in morning
Bhanumati
Apr 3, 2017
He is very talented and seasoned doctor. Fortis Hospital Noida has all the latest technology in place to handle severe cases. I am so much benefitted with his treatment, that i am perfectly fine now. All of sudden I developed this gallstones and didn't know what to do. I searched this Nitin Jha online and saw his reviews. In order to diagnose my problem completely he asked me a number of questions. The staff was very attentive to my needs.
Bhawna Arora
Jan 9, 2018
Dr. Arvind Jain is a great doctor. Talking to him makes you feel extremely comfortable and your problem seems smaller. He is super confident of what he does even though the patient may be scared of small issues pre or post surgery. We consulted him for my husband's finger crush injury and it has been a smooth journey so far. The support staff at Eternity hospital is also good and caring. We give them as a team 10 out of 10.
Janarththanan
May 8, 2017
Due to my hernia i was feeling very depressed and had no hope. I was suffering from hernia, but the symptoms were not very visible. From quite some time i was suffering from pain, but never gave much importance to it. I stareted feeling pain then I chose to consult Dr Nitin Jha. On the very first day he identified my problem and started the treatment which benefitted me alot.
Geetika
Mar 20, 2017
I am really grateful as Dr Nitin's hemorrhoids treatment has give me a ray of hope. I never get sick, but then last year i started developing these symptoms. I was shocked to experience the symptoms of hemorrhoids. Many people gave very positive feedback for thisdoctor. He is quite knowledgeable doctor. With the help of his treatment , I am feeling so great.
Fortis Hospital - Noida Feeds
Shared 2 weeks ago • Featured Tip
The freezing of sperm and embryos has been recognized for long as a way to pursue treatments for fertility later on in life. Nowadays, the new techniques for freezing of eggs have to lead to greater success. Due to this reason, the American Societ...
3206
people found this helpful
Shared 2 weeks ago • Featured Tip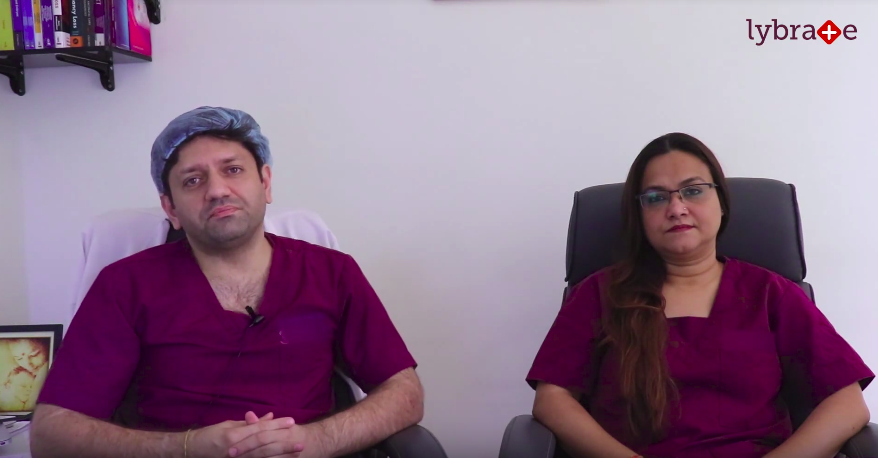 IVF is the most successful method of fertility treatment utilized today to help couples to conceive. The basic components of the IVF process include stimulation of the ovaries to produce multiple eggs at a time, removal of the eggs from the ovary ...
3262
people found this helpful
Shared 1 month ago • Featured Tip
Ulcerative colitis is a chronic inflammatory condition whereby tiny abscesses and ulcers are formed on the inner lining of the large intestine, or on the colon or rectum. These ulcers may burst frequently resulting in diarrhea and bloody stools. T...
2781
people found this helpful
Shared 1 month ago • Featured Tip
What is IVF? IVF stands for In Vitro Fertilization and is a method of artificial insemination that dramatically increases the chances of pregnancy. It is one of the assisted reproductive technologies methods used as fertility treatment across the ...
3255
people found this helpful
Shared 1 month ago • Featured Tip
There are many reasons leading to infertility, but one of the main causes is the inability of the sperm to travel all the way up to the uterus to fertilize an egg. This is caused by defective sperms and could be due to poor sperm quality, poor mot...
3303
people found this helpful
View All Feed