About
About - Wavikar Eye Institute Wavikar Eye Institute has evolved over two decades from small clinic nearly 1000 sqft to a big institute spread over 35000 sqft, expansion not only ...
...more
About - Wavikar Eye Institute Wavikar Eye Institute has evolved over two decades from small clinic nearly 1000 sqft to a big institute spread over 35000 sqft, expansion not only in terms of ambience but the scale of operations which has changed mammothly in last few years. Dr. Chandrashekhar Wavikar always had a vision to bring everything in eye care under one roof. It not only inspired him to pioneer newer technologies but create an institute to fulfill all the requirements. Our primary focus in this institute has always been to bring newer treatment modalities to the residents of Thane district as well as surrounding areas, in an ambience befitting a hospital of international standards. Our emphasis has always been on delivering quality eye care and impeccable service to all our patients at affordable rates. We are a true super speciality eye clinic with team of highly skilled medical and paramedical professionals running Cataract, Refractive, Cornea, Glaucoma, Paediatric eye, Occuloplasty, Retina clinics. We have acquired the prestigious NABH accreditation which ensures the compliance of the hospital to global benchmarks on safety and quality of care. While providing state of art care to our regular patients, we fulfill our social responsibility with the divisions namely Indirabai Charitable Trust and Vishwanath Eye Bank. Under the charitable trust we provide comprehensive eye care services to the underprivileged sector of the society screening camps for eye diseases. We have a mobile eye clinic which can reach the remote areas to treat the patients. Our eye bank conducts camps for eye donation awareness. We have facilities for retrieval and transplantation of corneas. Our educational initiatives include various training programs for eye doctors like Phaco training, Lasik training, Lensx training. We have our own optometry college registered with YCMOU. One more feather is added in our cap in the form of Lensx all laser - bladeless LASIK. With all this we feel. The journey for excellence has just begun and we need to go long way to reach our destination.
Location
Photos (15)














View All Photos
Videos (2)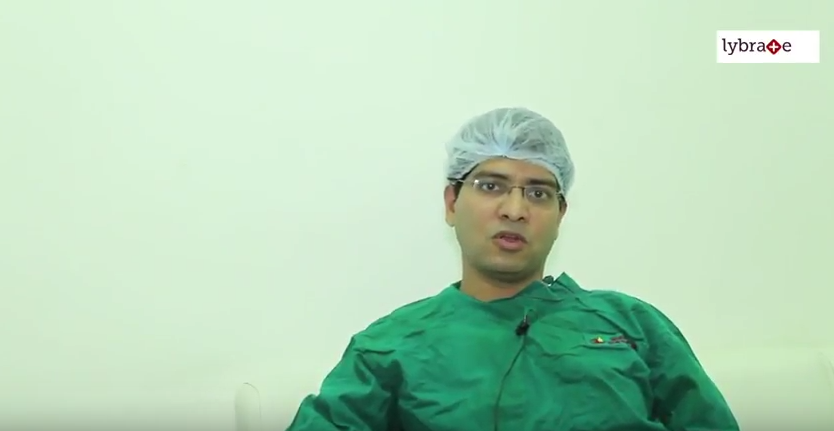 Treatment for Amblyopia (lazy eye)
Hi. My name is Dr. Chandrashekhar Kale. I'm a pediatric Ophthalmologist and I'll be talking about Amblyopia and Childhood Blindness.
So when we say about pediatric ophthalmology the most common thing that comes to our mind is Bariatric Cataract and squint but if we look at the most common cause of preventable blindness in children then it's definitely Amblyopia or what we call as a lazy eye. Now Amblyopia is a Neurosensory disorder, that means your eye and brain both the things are involved. It's a condition in which vision in one of the eyes is less because of any focusing problems in your eye which occurred in your early childhood period. Now, this can be due to ocular misalignment which is called as squint or hindrance to light which enters the eye because of ptosis or cataract or can be simple refractive errors, especially the higher refractive errors. Usually Amblyopia is more commonly seen in one eye and hence is very difficult to detect because when the child sees, he sees with both the eyes open so if one eye has got a poor vision and another eye is good, the child will not be able to identify that he is not able to see with one eye unless he closes one of the eyes. So here comes the importance of early screening of the eyes.
As far as the treatment of Amblyopia is concerned, it is mostly treating the pre-depositing factors like squint or cataract where it's a surgical intervention or you can do a simple refractive error check up and glasses prescription. One of the most important factors for Amblyopia management is the exercises for lazy eye. The most common is the patching exercises where in you close the good eye and the child is forced to see from the poor eye. The principle behind this is once the child sees from the poor eye for a period of time your brain will get accustomed to see through the poor eye and gradually over a period of time visual improvement occurs in the eye. The only thing here is that the exercises, as well as the treatment, has to start before 8yrs of an age where in you can expect a complete recovery of the vision. Here, at our institute, we have a special device or software called the Vision Therapy software which is aimed for the improvement of vision in your Amblyopic eye.
This is basically a computer generated device where in some exercises are given via computers. Now since this is given by computer and designed in form of some small games the compliance in a child is much better as compared to the regular patching exercises. So, definitely, the visual improvement is much faster with this new computer generated exercises. So in a nutshell what I would like to say is that Amblyopia is definitely preventable, especially if you diagnose it at an early stage. We need more awareness regarding this condition, in the parents, in the public, also in the pediatrician so that the child gets his first eye check up as early as possible, preferably by three yrs of age. This is what I wanted to say about Amblyopia and treatment of lazy eye in a nut shell.
For further details, you can contact us at lybrate.com. Thank You.
read more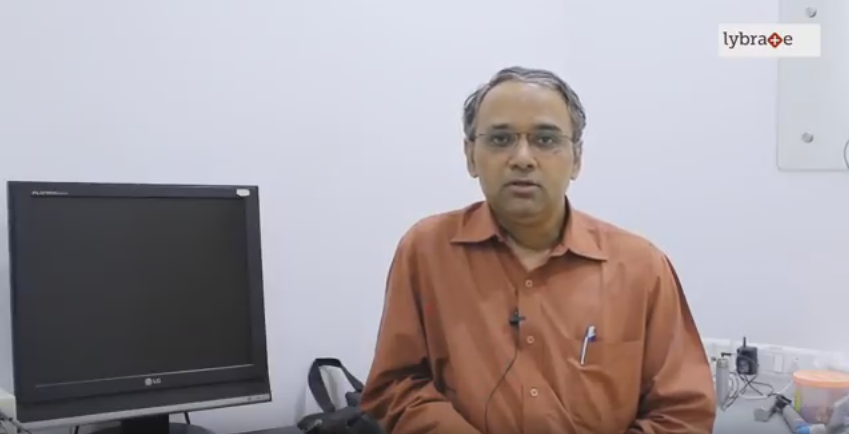 Hi, I'm Dr Hrishikesh Tadwalkar, and I'm the consultant of oculoplastic surgery or also known as eye plastic. In this speciality, I look after the diseases of an eyelid, the lachrymal system or the tear drainage system, and orbital diseases, i.e, the diseases pertaining to the muscles and other soft tissues which are behind the eye and also the bones which surround the eye.
Today I would like to speak about a very important condition that we handle in this department, and that is the cosmetic rehabilitation of disfigured eyes. Eyes get disfigured or they get damaged, they lose vision due to many conditions. Be it some tumours inside the eye for which the eyes have to be removed, or more commonly during injuries like road traffic accidents or other injuries like assault or chemical injuries like acid or alkali burns.
When we look at a person while interacting, we look at the eye, and therefore it is very important to have a normal appearance in both eyes. If unfortunately, vision cannot be restored in an eye, still, the cosmetic appearance need to be restored to give the patient both psychological confidence, as well as an ability to move about in society with confidence. In this particular condition, we try to customize the treatment, because every person comes with different diseases. We first evaluate it thoroughly and then discuss with the patients about the various treatment options that are available in terms of surgery. The types of implants that are choices available that we can put, and lastly, what kind of surgery will we be undergoing. Once this is decided, the patient undergoes the surgery.
There are different types of surgery like Evisceration, Exenteration, Enucleation, etc. But surgery is only half the part of this treatment. After the surgery, the post-operation period, the patient is carefully monitored for wound healing. And once the wound is healed, which takes about six to eight weeks.
The second part, or even more important part, is fitting with an artificial prosthesis. At our Institute, we have a complete full-fledged custom made artificial eye fitting prosthetic center, where step wise the socket is assessed for the size and various models are made of the artificial eye which are then fitted to the patient and then hand painted to match the other eye. Once this artificial eye is fabricated, the patient is taught in a detailed manner how to wear it, how to take care of it, how to clean it, and then the patient is given instructions as to what medicines are to be put. In this way, we make sure that the patients are satisfied with the appearance. This and many more conditions are treated in such detailed manner at our Institute.
If you have any questions or if you have any queries, or if you have a patient who needs to consult, then please get in touch with me through Lybrate.com. Thank you.
read more
Network Hospital

4th & 5th Level, Amber Aracade, Bhiwandi Bypass Road, Majiwade, Thane West

,

Thane
Get Directions
Doctor in Wavikar Eye Institute

MBBS, D.O.M.S, M.S - Ophthalmology, F.C.P.S.(Ophthalmology)
Ophthalmologist

MBBS, MS - Ophthalmology
Ophthalmologist

MBBS, MS - Ophthalmology
Ophthalmologist
Specialities
Ophthalmology
Concerns itself with the treatment of diseases related to the eye
Services
Refractive Surgery & Treatment
Retina And Lasik Surgery & Treatment
Paediatric Eye Care & Treatment
Visual Field Testing & Treatment
Cataract Surgery & Treatment
Age-Related Macular Degeneration Treatment
Canaloplasty Procedure & Treatment
Corneal Surgery & Treatment
Diabetic Retinopathy Lasers & Treatment
Endoscopic Dcr Procedure & Treatment
Laser Refractive Surgery & Treatment
Laser Cataract Surgery & Treatment
Orbital & Optic Nerve Decompression Procedure
Orbital Surgery & Treatment
Otoplasty Surgery & Treatment
Phacoemulsification Surgery &Treatment
Vitreo-Retinal Surgery & Treatment
Computed Corneal Topography Procedure & Treatment
High End Cso Slit Lamp Procedure & Treatment
Treatment of Leg Length Inequality
Octopus Visual Field Analyser Procedure
Optical Coherence Tomography (Oct) Treatment
Routine Eye Checkup & Treatment
Patient Review Highlights
"Caring"
1 review
"knowledgeable"
2 reviews
"Very helpful"
5 reviews
"Professional"
3 reviews
"Sensible"
1 review
"Inspiring"
1 review
"Well-reasoned"
1 review
"Practical"
1 review
Reviews
Rupang
Apr 19, 2017
I am so happy that I chose this Wavikar Eye Institute for my treatment as now I am perfectly fine. Even though it's been more than a year, still if I sometimes feel pain and call him, and Wavikar Eye Institute still takes my call in case of any emergency. I read about the Wavikar Eye Institute on one of the social media platform. It's been so long, I have lost all hope, but then I met Wavikar Eye Institute and I am hopeful again that I will be fine. Even in case of emergency, the staff is always willing to help. Wavikar Eye Institute has so much knowledge that for everything my family takes his reference. It was amazing, the Wavikar Eye Institute - Thanel was so nicely made. It was getting very difficult for me to cope us with my weakeyes. He is so nice that they even at odd hours one can call him in case of emergency.
Samranpal
Apr 13, 2017
Even though my problem was very big, the entire experience of undergoing poor eye sight treatment was very relaxing. I have consulted so many doctors , but no one was able to solve my poor eye sight. It was getting very difficult for me to cope us with my poor eye sight. All the staff members were very helpful. Not only he is very calm and composed, but is also a very understanding doctor. I saw Wavikar Eye Institute clinic's advertisement in newspaper and that is how we referred him. With great ease Wavikar Eye Institute explained us the problem and how the treatment will be carried out. I'am almost on the path to recovery, Thanks to my Wavikar Eye Institute perfect advice. The overall outlook of the Wavikar Eye Institute - Thane was very nice.
Gargi
Aug 16, 2017
I was in so much pain due to my red eyes. The lab in the Wavikar Eye Institute - Thane was very clean and well managed. I have had this red eyes from quite some time. I am so happy that I chose this Wavikar Eye Institute for my treatment as now I am perfectly fine. The overall atmosphere in the Wavikar Eye Institute - Thane is very soothing. I searched this Wavikar Eye Institute online and saw his reviews. I was having this red eyes, but the symptoms were not very visible. Wavikar Eye Institute has so much knowledge that for everything my family takes his reference. Overall red eyes treatment was very effective.
Nageshwaran
May 3, 2017
I was having very bad thoughts regarding my weak eyes. The interior of the Wavikar Eye Institute - Thane was no nicely done, it was so clean. I have had this weak eyes from quite some time. I saw Wavikar Eye Institute clinic's advertisement in newspaper and that is how we referred him. He is not just friendly, but also is very motivating. Wavikar Eye Institute has so much knowledge that for everything my family takes his reference. Even though my problem was very big, the entire experience of undergoing weak eyes treatment was very relaxing.
Mithran
Apr 5, 2017
I was in so much pain due to my eye floaters. Almost all doctors suggested surgery for it, but I did not wanted to go for it for my eye floaters.I was quite worried. Later I visited Wavikar Eye Institute which has a perfect team of specialist. The treatment they suggetsed benefitted em to a great extent.
Ela
Aug 15, 2017
I am so happy with the results of my squint treatment, that I will surely recommend Wavikar Eye Institute to anyone gladly. They have excellent team of doctors and I am impressed with the way they treat their patients. I am glad that I chose to visit them .
Dhaval
Aug 29, 2017
I am so thankful that they at Wavikar Eye Institute has given me the best advice and I am now finally able to get back to my normal self. The complete process of lasik surgery was so painless and quick, and i am so relieved that I chose to consult there.
Atul
May 26, 2017
Due to my eye problem I consulted them. I am amazed that he is such a sweet doctor, even though he is so busy all the time. Even after my treatment with my old doctor, I never felt so much relief, but Wavikar Eye Institute has treated me completely.
Feed
Shared 4 months ago • Featured Tip
Redness, itchiness and watery eyes are common symptoms of eye allergies. Pollen, mold, dust and pet dander are common allergens that trigger such allergies. Other triggers include adverse reactions to cosmetics and eye medication such as eye drops. Being allergic to certain food items rarely causes eye conditions such as itchiness or excessive tearing. When the surface of the eye is exposed to allergens, it releases histamines. This causes itchiness and makes the eye red and watery.
However, sometimes these can also be symptoms of a larger problem. Itchiness in the eyes and excessive tearing can also be a symptom of conjunctivitis or caused by eye disorders like dry eyes and blepharitis. Ironically,dry eyes is the most notorious factor amongst the above. Watery eyes could also be caused by clogged tear ducts or eyelids that turn inwards or outwards.
If your eye feels itchy or is persistently watery, you must consult an eye doctor. To correctly diagnose the condition and recognize the symptoms triggering it, he will conduct a thorough eye exam and discuss your medical history and lifestyle. If the condition is triggered by an allergy you might also require blood tests for allergies. This will decide your course of treatment. A few tips that could help are:
Avoid allergens
The best way to keep your eyes healthy is to limit their exposure to factors that could irritate it. Avoid going outdoors during the pollen season especially if it is windy. Wearing wraparound sunglasses can also help create a barrier between your eyes and the allergens. Within the house, ensure that your air filters in the air conditioner are cleaned regularly.
Avoid contacts
Switch to spectacles or consider lasik surgery if you wear contacts regularly and often suffer from eye allergies. Alternatively you could switch to daily disposable lenses to avoid the buildup of airborne allergens on the surface of the lenses.
Eye drops
Non prescriptions eye drops that help lubricate the eyes are easily available over the counter and can help relieve itchiness. This can also keep your eyes from drying out and thus prevent watery eyes.
Antihistamines
The histamines released by the body on contact with an allergen dilute blood vessels and make then abnormally permeable. Antihistamines reduce these reactions by not allowing the histamines to attach themselves to cells in the body. Antihistamines can take a while to react and can make you feel drowsy. Hence it is advisable not to take them when operating heavy machinery or driving.
1
person found this helpful
Shared 6 months ago • Featured Tip
Eye fatigue is a condition where the eyes are constantly tired and in some amount of pain as well. The other symptoms of this condition can also include swelling, burning and itching. Other ailments and conditions in the body like computer vision syndrome and others can cause this condition as a side effect and it should be referred to an ophthalmologist at the earliest for treatment. So what else do we know about tired eyes or eye fatigue? Here are our list!
Causes: Usually, this condition may be caused by activities that require the constant movement and focus of the eyes for tasks like reading, writing, focusing on the glare and flicker found in computer screens or on smartphones, and more. Also, driving for a long time and exposing the eyes to too much sunlight can lead to this condition. Video games and handheld devices may also lead to the same. Also, the presence of more serious ailments in the body as well as computer vision syndrome that hits roughly 50 to 60% of workers who use computer screens on a daily basis and for long hours, can lead to this condition. Lack of sleep and a poor diet that does not have plenty of nutrients can also cause this condition and other related symptoms.
Symptoms: There are many symptoms of this condition including redness, itching, burning, swelling, watery eyes and much more, which will leave the eyes feeling tired. Also, blurred or cloudy vision may be experienced by patients for whom this condition has become more severe. The patient will also end up facing difficulty when it comes to focusing or driving for long periods of time, and headaches may take over after a few hours of reading or computer screen times. Also, related symptoms include acute pain and dull aches in the neck and shoulders which can trickle down to the upper back region.
Treatment: The best treatment for this condition is with the help of lifestyle changes like cutting down your working hours and taking frequent breaks. Also, you could place your computer screen at least 20 to 26 inches away from your face while you are working so that your eyes are at a more comfortable distance and do not get affected too easily. You must also try and limit your screen time in terms of hand held device usage. A doctor may also carry out an eye exam and prescribe artificial tear inducers or bifocal lenses to deal with the problem.
Persistent eye fatigue must be checked by an ophthalmologist who will arrive at a proper diagnosis and treatment.
12
people found this helpful
Shared 8 months ago • Featured Tip
Sunglasses are an important part of the accessories you use in summer or any time of the year. They help you to look fashionable and stylish and also make a pretty good style statement. But is that the only job of sunglasses? Or do they have something more to them? Here are a few reasons why sunglasses are more than just a style statement:
1. Decrease in eye problems: Generally, you use sunscreen to protect your skin from the Sun's glare. Similarly, sunglasses protect your eyes from the harmful UV rays of the sun. It is extremely important for you to protect the eyes so that the harmful UV rays cannot enter the sensitive eye tissue and harm them. If you do not use sunglasses, then you have a higher chance of damaging your eye tissue than a person who uses them regularly. Bear in mind that the strong UV rays can cause serious permanent damage to your eyes.
2. Protection from other environmental components: Not only is the sun harmful to your eyes, but also the wind can be extremely dangerous for them. Dirt, sand, dust particles can fly into your eyes even when just a breeze is blowing. On a windy day, damage can be much more. If you are wearing sunglasses when out on a windy day, they act like a shield to your eyes against the wind and the particles,which might enter your eye.
3. Helps clear vision: It s often difficult to have a clear vision when out in the Sun. The bright sunlight doesn't give you the clarity in vision. Without protection, you will have reduced vision as the bright glare of the Sun might cause you discomfort in your eyes and limit your vision as you will have to squint in the bright light.
4. Helps prevent aging: Although it might sound a bit surprising, but wearing sunglasses actually helps in prevent aging. The bright glare of the sun causes you to squint and this causes the age lines to appear. So, if you wear sunglasses and your eyes are protected from the bright sunlight, then you will not be squinting anymore, and hence it will not cause the age lines to appear before time.
So now, before you think that sunglasses only make you look good, think again about how they actually do much more than that. In case you have a concern or query you can always consult an expert & get answers to your questions!
85
people found this helpful
Shared 8 months ago • Featured Tip
Glaucoma is a group of diseases that causes damage to your eye's optic nerve and gets worse over time. The optic nerve is a bundle of millions of nerve fibres which carry visual impulse from the retina at the back of eye to the brain. The increased Eye pressure, called intraocular pressure, can damage the optic nerve and fasten the natural nerve fibre loss. Since nerve cells can't regenerate this damage is permanent and irreversible.
Without treatment, glaucoma can cause total permanent blindness within a few years. Because most people with glaucoma have no early symptoms or pain from this increased pressure, it is important to see your eye doctor regularly so that glaucoma can be diagnosed early and treated before significant functional visual loss occurs.
If you are over age 40 and have a family history of glaucoma, you should have a complete eye exam with an eye doctor every one to two years. If you have any risk factors, you may need to visit your eye doctor more frequently.
What Are the Symptoms of Glaucoma?
For most people, there are usually few or no symptoms of glaucoma. The first sign of glaucoma is often the loss of peripheral or side vision, which can go unnoticed until late in the disease. This is why glaucoma is often called the "Sneak Thief of Vision" or "Silent Thief of Eye Sight".
If you have any of the following symptoms, seek immediate medical care:
Seeing halos around lights
Vision loss
Redness in the eye
Eye that looks hazy (particularly in infants)
Pain in the eye
Narrowing of vision (tunnel vision)
Risk Factors-
There are several risk factors, which may lead to glaucoma, such as
Age of the individual
Ethnicity- African, Caribbean, Hispanics and Asians are at higher risk
Increased eye pressure or IOP History of glaucoma in family or relatives
Previous eye injuries
Use of steroids- as injections, tablets, eye or ear drops or ointments or protein supplements for muscle building in gyms or inhalers
Previous history of anemia
Individuals conditions affecting blood flow like hypertension, diabetes or high blood sugar, migraine etc are also at risk.
Treatment-
The treatment for glaucoma relies on the nature and seriousness of every case. Generally, glaucoma cannot be totally cured, but it can be controlled. Eye drops, pills, laser strategies, and means of surgery are utilized to maintain and prevent further harm from happening.
In case you have a concern or query you can always consult an expert & get answers to your questions!
21
people found this helpful
Shared 9 months ago • Featured Tip
1114
people found this helpful
Shared 10 months ago • Featured Tip
A person is said to have great vision more in the metaphorical way than in the literal sense. However, having both is just so important, especially as the ability to see reduces as a person gets older. Old age comes with its own set of problems, and vision loss is one of them. If kept in check from an early age, however, vision loss can be deferred indefinitely.
While a person's eyesight is likely to deteriorate over the course of his life, there is a lot which can be done in an effort to make sure that this is not the case. To start with, it makes good sense to be regular with eye check-ups. After a person attains the age of sixty, he or she should have a doctor take a look at his or her eyes on a yearly basis. There is no point trying to conserve eye sight if a person is too late in taking corrective action. By paying a visit to the ophthalmologist, a person will get to know the exact problem that he is suffering from.
A good diet which is rich in the nutrients which improve a person's eye sight does go a very long way in the long run. A person should make sure that is diverse enough to take care of the needs of a person and should include grapefruit, strawberries as well as berries and nuts.
One of the main things which can be done in order to preserve the health of a person's eyes until he or she reaches an advanced age is to stop smoking in all forms. As a matter of fact, tobacco leads to cyanide entering the blood stream and this does a lot of damage to the eyes. In fact, quite a few irreversible conditions of the eye are caused due to this.
Exercise is said to be good for a person at any age for a variety of reasons and it is really good for even the eyes, though the link may not be immediately so clear. It reduces the risk of age related degeneration by up to 70 per cent!
What is really interesting about a person's eyes is that they can be signs of trouble in other parts of the body. For example, if a person has blurry vision, they should get checked for diabetes. Also, eyes which do not produce enough natural lubrication can show a risk of rheumatoid arthritis and perhaps even thyroid disease.
All in all, a person's eyesight is so crucial to his or her overall health and wellbeing. We have only one pair of eyes, so we might as well take care of them!
In case you have a concern or query you can always consult an expert & get answers to your questions!
31
people found this helpful
Shared 1 year ago • Featured Tip
Astigmatism is an eye condition where there is an imperfection in the curvature of the cornea. The cornea and lens are smooth and equally curved in all directions, which helps to focus the light rays to the retina. But if there is an imperfection in the curvature, then you will suffer from a refractive error. Astigmatism is not an eye disease. It is simply a condition where the eye is not able to focus the light.
Causes:
Irregular shape of the cornea is the main cause for astigmatism. It might also be caused because of the imperfect shape of the lens. Suffering from astigmatism is very common. You are either born with the condition or you might have developed it after an eye surgery. It is an incorrect concept that watching too much of television or reading without enough light causes astigmatism.
Types:
There are three different types of astigmatism:
Myopic astigmatism: When the principal meridians of the cornea are nearsighted.
Hyperopic astigmatism: When the principal meridians of the cornea are farsighted.
Mixed astigmatism: When one of the principal meridians is nearsighted and the other is farsighted.
It can also be classified in two other types:
Regular astigmatism: When the principal meridians are perpendicular to each other.
Irregular astigmatism: When the principal meridians are not perpendicular to each other.
Symptoms:
Blurry or distorted vision, strain in the eye, eye discomfort, squinting and headaches are a few symptoms of astigmatism
Diagnosis:
If you notice the symptoms stated above, make sure you pay a visit to your ophthalmologist. If you are suffering from astigmatism, your doctor will do an eye test to check how much your eye is able to focus on light. After conducting his tests, he will determine how much power you have and you will have to wear glasses of that power. Apart from the option of wearing glasses or artificial lenses, you can also go for a surgery to correct the condition. LASIK is an option among the many other options of surgeries available.
Diet:
Eat foods rich in sulphur. Foods like fish, green vegetables, pineapple, garlic, onion, olive oil, etc are rich in sulphur. Hence, eating these will help you battle astigmatism.
In case you have a concern or query you can always consult an expert & get answers to your questions!
5190
people found this helpful
Shared 1 year ago • Featured Tip
Eyeglasses and contact lenses are both used for vision correction. Both of the options have their advantages and disadvantages but a number of factors like lifestyle, comfort and age etc. are important while deciding which one to choose.
Here is a list of the fundamental differences between using spectacles and using contact lenses:
Distance from the cornea: Lenses are worn directly on the eye and are in constant physical contact with the cornea while glasses are worn over the eyes. Contact lenses may cause infections in the eye because the user has to touch the eye in order to wear them and to take them off.
Difference in vision: Since the lenses of spectacles are a little distance away from the eye, vision can be slightly distorted but contact lenses can provide natural and accurate vision. Also, side vision is not improved by glasses as you have to turn your head to see what is beside you. The contacts move around with your eyeballs and the peripheral vision is in focus.
Ease of use: Some people find eyeglasses difficult to use because of the constant weight on the face and the obstruction caused by the frames of the glasses. There may also be a constant need to adjust the frames. Often eyeglasses slip down the nose when you sweat or engage in rigorous physical activity. Contact lenses are free from all these hassles - they are not distracting or obstructive and so they are extensively used by dancers and athletes. Spectacles is very uncomfortable to wear during the rains or in humid weather because they fog up.
Infections and complications: Contact lenses can get displaced inside the eye and they can be difficult to reposition. They also cause the eyes to itch and water if you wear them for a very long time at a stretch or if tiny dust particles enter your eyes. The use of eyeglasses is far more flexible in this respect - they can be removed in case your eye itches or burns, but regular use of glasses causes dark circles and bags under the eyes.
Aesthetic differences: People often prefer contact lenses as they do not change the physical appearance - they help you look natural and you can also use colored lenses to change the color of your eyes. Glasses may look slightly unnatural but some people also prefer them for the fashion quotient. If you wish to discuss about any specific problem, you can consult an Ophthalmologist.
5519
people found this helpful
Shared 1 year ago • Featured Tip
Diabetic retinopathy is an eye problem that affects the retina of the eye and causes total and irreparable blindness. It usually occurs after 15 to 20 years of diabetes. Poorer the control earlier is the onset. Association of hypertension and increased blood cholesterol make the condition more serious.
In initial stages, there may not be any visual symptoms. Some patients may get macular edema marked with a decrease in the vision without exhibiting diabetic retinopathy.
Here is some important aspect of the disease that you should know:
Symptoms as the condition progress: you might experience blurred or fluctuating vision, impaired color vision, spots or dark strings floating in your vision, dark or empty areas in your vision and an even significant decrease in vision which is not corrected with glasses. Diabetes can cause early cataract formation (diabetic cataract) in the eye.
Causes: In an uncontrolled diabetic patient, the blood supply to the retina is decreased due to vascular constriction, in due course of time. This causes anoxia which promotes new vessel formation which may leak causing macular edema and or exudates. The newly formed vessels are fragile, can cause small projections (aneurysms) or may bleed. This all happens in the most sensitive central part of the retina (macula) thereby affecting vision to varying degree.
Advanced diabetic retinopathy: more edema, exudates, and hemorrhages occur. The newly formed vessels may profusely bleed in the cavity of the eye, seriously affecting vision. In due course of time, retinal fibrosis occurs which may cause retinal detachment and total blindness. Few eyes may develop an increase in intraocular pressure (glaucoma) at any stage of the disease, causing blindness even without advanced diabetic retinopathy.
When does the risk increase: longer the duration, higher the incidence. If you have an uncontrolled blood sugar ideally evaluated by hb1ac (glycosylated HB) test, hypertension and increased cholesterol. Pregnancy too increases the risk. Ethnicity plays an important role. More prevalent in native Americans, Hispanics and Africans and now some studies highlight incidence in southeast Asia, including Indians.
When should you consult ophthalmologist: once you are declared diabetic, you must consult an ophthalmologist. Thereafter as per his advice every one or two years or even early if your control is poor or if your parents suffered from advanced diabetic retinopathy. If you are pregnant, eye examination may be needed frequently. Remember, proper control of risk factors and timely examination and intervention can prevent you from becoming blind. A Recent introduction of oct evaluation & intravitreal therapy has significantly helped patients with diabetic retinopathy.
5215
people found this helpful
View All Feed