About
Customer service is provided by a highly trained, professional staff who look after your comfort and care and are considerate of your time. Their focus is you.
...more
Customer service is provided by a highly trained, professional staff who look after your comfort and care and are considerate of your time. Their focus is you.
Timings
Location
C-11, Sector-12, Opposite Gokhale School, Kharghar, Distt - Raigad, Kharghar
Kharghar
Navi Mumbai,
Maharashtra
-
410210

Get Directions
Photos (10)








View All Photos
Videos (1)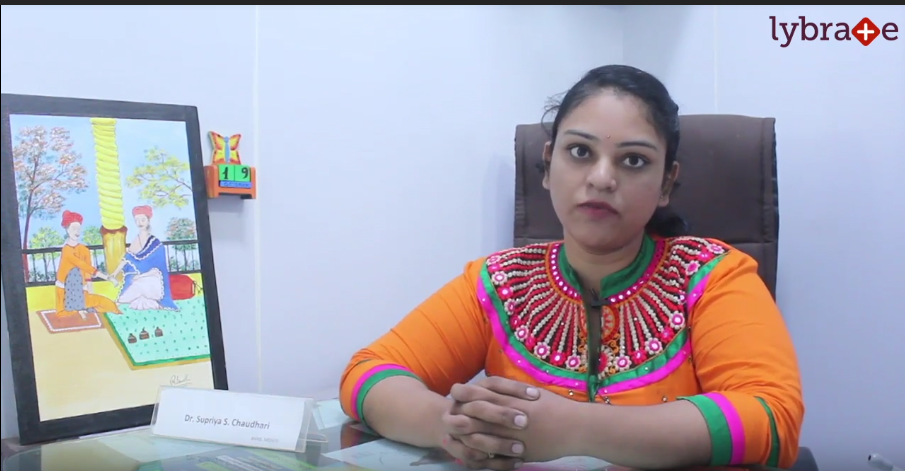 Amenities
Parking
Cafeteria
Online Appointments
Reception
Waiting Lounge
Credit Card
Doctor in Swapnadeep Ayurveda

BAMS, MD - General Medicine
Ayurveda
Specialities
Ayurveda
A science of natural medicine, offering productive care against a number of medical conditions
Health Packages
30 Days validity
•
Medicines included
₹3500
15 Days validity
•
Medicines included
₹7000
30 Days validity
•
Medicines included
₹2500
Feed
Shared 1 week ago • Featured Tip
Fertility is a potential for reproduction. In other words, fertility is an ability to have babies or to reproduce. When fertility rate in a community, increases more babies are born. To produce an offspring it depends on age, health and other factors of the woman. When we talk about fertility rates it means the number of births that happen during a certain time period in a specific location. On the other end, lack of ability to reproduce is termed as infertility. There are various treatments to deal with fertility issues and one of the ancient and natural as well as a trusted treatment is Ayurveda.

Causes
Female infertility is caused due to structural problems like blocked fallopian tubes, a defect in cervical canal, uterine fibroids or polyps. Hormonal imbalance leading to ovulation problems too can cause infertility. In males. infertility may have anatomical, psychological, hormonal or lifestyle related causes. The cause of infertility in approximately 20% of couples can't be determined using the currently available methods of investigation. From Ayurvedic perspectives, shukra dhatu can get affected by various physical, mental causes and even by serious diseases. Poor quality shukra dhatu can cause infertility in males & females.
Symptoms
Failure to reproduce
Ayurveda For Infertility
Ayurveda is one of the world's oldest holistic healing systems. It is based on the belief that health and wellness depend on a delicate balance between the mind, body and Spirit. The primary focus of Ayurvedic medicine is to promote good health, rather than fight disease. Fertility problems are increasing these days for many young couples. There are many factors which account for this like Lifestyle, delayed marriages, diet, etc. But Ayurveda not only does explain how to increase fertility with herbal supplements, but it also focuses on how to have healthy children.
For a pregnancy to be healthy and successful, a couple needs to take care of the following four essential factors:
Sperm/Ovum (Seeds)
Uterus (Soil)
Nourishment (Water)
Time for Conception (Timing of Sowing)
Reproductive health, in both men and women, depends on the health of the reproductive tissue or shukra dhatu. In women, shukra creates the ovum as part of the monthly cycle, and in men, the semen is formed due to sexual stimulation. The shukra is created as part of a long chain of metabolic transformations. It starts with the digestion of food, then goes on to the transformation of food to nutrient fluid, blood, muscle, fat, bone, bone marrow, and finally, to shukra tissue. Healthy shukra tissue, then, according to Ayurveda, depends on the health of all the other tissues in the body.
Foods to Nourish All Seven Dhatus (Bringhana)
Fresh, organic fruits and vegetables
Dairy proteins, including milk, lassi, and panir (a fresh cheese made of milk)
Whole grains
Mung dhal
Dried fruits such as dates, figs, and raisins
Sweet, juicy fruits such as mangoes, peaches, plums, and pears
If your digestion is strong, eat urad dhal (available at Indian grocery stores) cooked with equal parts turmeric, cumin, coriander, and fennel.
Foods to Enhance the Reproductive Tissue (Vrishya)
Milk
Date-milk shake
Mango milkshake
Rice pudding
Spices such as ajwain powder, cumin (which purifies the uterus in women and the genitourinary tract in men), turmeric (to improve the interaction between hormones and targeted tissues), and black cumin.
In general, it's important to eat a wide variety of foods in order to receive all the essential nutrients. Keep trying new vegetables and fruits, and rotate your menus to make sure you're not eating the same thing day after day. If you wish to discuss about any specific problem, you can consult an ayurveda and ask a free question.
4726
people found this helpful
Shared 2 weeks ago • Featured Tip
A surgical procedure in which a woman's uterus is removed is referred to as a hysterectomy. The need for this operation can arise due to various reasons, which include:
1. Development of uterine fibroids that are painful and accompanied by bleeding and other associated symptoms
2. Uterine prolapse, which is characterised by a shifting of the position of the uterus wherein it enters the vaginal canal
3. Ovarian cancer, cervical cancer or endometrial cancer
4. Vaginal bleeding that cannot be characterised as normal
5. Endometriosis
6. Development of a condition in which the uterus thickens known as adenomyosis; and
7. Chronic pain in the pelvic region
In Ayurveda, the uterus is associated with the Pitta dosha (fire element), and is considered to be a storehouse of metabolic fire. In fact, this is the reason why after a hysterectomy is performed, a woman generally loses the zest for life along with her creativity and feels demotivated, depressed, sentimental or lethargic. But Ayurveda can help in regaining your vitality post hysterectomy.
Here's how:
In Ayurveda, the greatest healer of hysterectomy is the herb Shatavari (asparagus racemosus). This herb is known to balance out the Pitta Dosha, which is associated with the uterus. Not only that, this herb, whose name roughly means "a woman who has a 100 husbands," is extremely vital in reducing stress and in increasing Ojas (or vitality). It also helps in building stamina and increasing strength post-surgery, while helping in maintaining a normal hormonal balance. A woman will also experience an increase in her Sattva (or positivity) with the help of this herb.
However, just after surgery, a woman is advised to have arjuna and turmeric as they are enriched with healing properties. A combination of other herbs along with Shatavari can help in calming the mind and keeping fluctuating emotions in check. These other herbs include saffron, aloe vera, calamus, gotu kola, bhringraj, and brahmi rasayana or jatamansi.
4892
people found this helpful
Shared 3 weeks ago • Featured Tip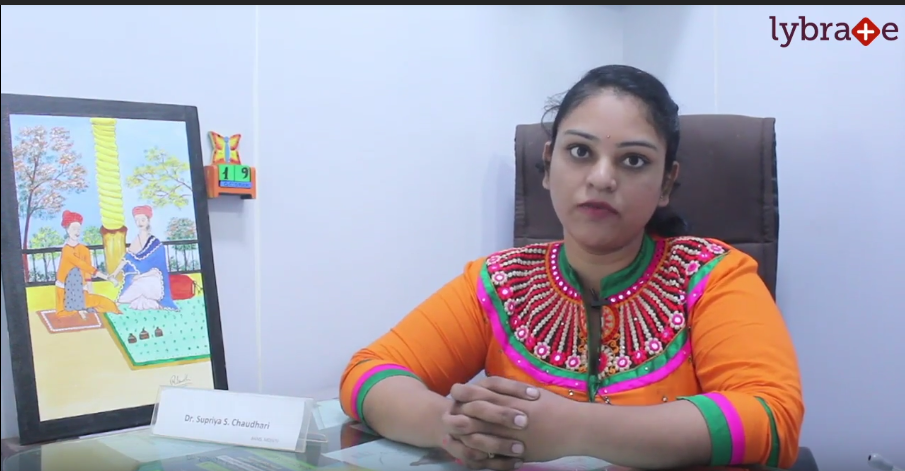 Some common lifestyle disorders include diabetes, obesity, high blood pressure and so on. Pranayam and yoga exercises can prove helpful in such cases. One should do daily exercise apart from doing oil massage. Similarly, ayurveda can help treat nasal blockage easily too.
4892
people found this helpful
Shared 1 month ago • Featured Tip
Ayurveda is an age old life science that is known to work medical marvels. The best part about this field of medicine is that it enters the everyday with remedies that touch the root cause of the issue before curing the same. Aging is an aspect that plagues one and all with its various signs hitting the skin, senses, body and hair.
So how can you use Ayurveda to turn back the aging clock of your system? Read on to find out!
-Herbs and Vayasthapana: Vayasthapana or the anti aging effect is a herbal formula with herbs like Gotu Kola which is known for its anti aging properties in the field of Ayuveda. Ashwagandha is also used in this concoction. Other herbs like Amla, ginger, turmeric and Galanga are also used to create this anti aging effect. The oil of cloves can also be used on the massage table for anti aging.
-Radiance and Varnya: Varnya is the Ayurvedic effect of maintaining or bringing out the glow or radiance of the skin. The Varnya herbs include flame of forest, silk cotton tree, rose petals and Indian redwood. This concoction can help you retain a youthful glow on your skin, which will also keep fine lines at bay.
-Deep Healing and Branropana: With the help of Gotu Kola and other sensitive herbs, one can heal the body deeply and also enhance (Twacha). The herbs used here can also help in strengthening one's digestive system so that there is no Ama or toxin build up. The other herbs one can use here are turmeric, rose petals and cotton silk tree.
-Yoga: Yoga is a known method of keeping the body and senses vital and well functioning. There are a number of Yogic postures and poses that can help in the anti aging process. These include equal standing for better balance, the tree pose, the squat pose, the downward dog pose, the plank pose for core strength and the seated twist.
-Diet and Lifestyle: Ayurveda is a science that touches the everyday in order to effectively heal and prevent. So, it is important to follow the Ayurvedic tenets of following a proper balance of eating, resting and activity even as you ingest regular meals at a set time with all the food groups in perfect balance.
Ayurveda can be used in order to take good care of the body even if you are not suffering from any ailments. The herbs can be ingested on a daily basis as seasoning for your food while Yoga can be practiced routinely. This will help you in delaying the aging process.
4896
people found this helpful
Shared 1 month ago • Featured Tip
Ayurveda is a very old system of medicine, which originated in India. Using herbs found in nature to cure various illnesses, knee pain can also be permanently cured with this method indigenous to India. It reduces knee pain caused by various illnesses including arthritis, inflammation of the cartilage and wearing of the patella among others.
Here are some common ayurvedic remedies, which help reduce knee pain:
1. Alfalfa - Alfalfa is medically known as Medicago Sativa. Alfalfa is excellent for making sure that your joint pain reduces, when taken in liquid form four times a day.
2. Ashwagandha - Ashwagandha is medically known as Withania Somnifera. In the West, Ashwagandha is popularly known as Winter Cherry. Also, it has a lot of therapeutic properties, which include reducing joint pains.
3. Banyan - The Banyan tree's medical name is Ficus Benghalensis. It has a sap very similar to the form of rubber known as latex is derived from the Banyan tree. The Banyan tree's sap is externally applied over the joints and the pain usually disappears after a few regular applications.
4. Bishop's weed - The medical name for Bishop's weed is Trachyspermum Ammi. The oil extracted from this herb is usually applied to the knees to reduce the intensity of such knee pains.
5. Celery - The medical name for celery is Apium Graveolens. Celery is not only an effective treatment for rheumatoid arthritis and associated pains in the knees, but it is also helpful in treating gout. It is usually agreed upon that this particular treatment is usually long lasting because of its alkaline nature.
6. Dandelion - Dandelion's biological name is Taraxacum Officinale. It is rich in magnesium and is crucial for the correct mineralization of the bones. This mineralization allows the bones to become stronger and also prevents knee pain.
7. Garlic - The medical name for garlic is allium sativum. Five to six cloves eaten everyday has proved to reduce knee pains.
8. Ginger - Ginger is biologically called Zingiber Officinale. These can be easily included in your diet and go a long way in curbing knee pain.
5175
people found this helpful