About
We like to think that we are an extraordinary practice that is all about you - your potential, your comfort, your health, and your individuality. You are important to us and we strive to ...
...more
We like to think that we are an extraordinary practice that is all about you - your potential, your comfort, your health, and your individuality. You are important to us and we strive to help you in every and any way that we can.
More about Ramakrishna Mission Hospital
Ramakrishna Mission Hospital is known for housing experienced Nephrologists. Dr. Jayesh D Desai, a well-reputed Nephrologist, practices in Mumbai. Visit this medical health centre for Nephrologists recommended by 45 patients.
Timings
Location
Ramkrishna Mission Marg, 12th Khar Road, Landmark: Near Sacred Heart School.
Khar West
Mumbai,
Maharashtra
-
400052

Get Directions
Services
Submit Feedback
Submit a review for Ramakrishna Mission Hospital
Your feedback matters!
Write a Review
Feed
Nothing posted by this doctor yet. Here are some posts by similar doctors.
Shared today • Featured Tip
Bachelor of Ayurveda, Medicine & Surgery (BAMS)
In today's world, we are going back to basics with a conscious effort to eat organically grown and home cooked food for a fit body. This is due to the fact that there has been a revival of many age old wellness movements like Ayurveda. Ayurveda is an ancient medical field that relies on the use of massages, oils and herbs for the resolution of various ailments. As per Ayurveda and other arms of holistic medical fields, green tea is an ingredient that is highly beneficial for the health.
Read on to know more about the health benefits of green tea:
Antioxidants and Bioactive Compounds: Green tea consists of a number of bioactive compounds that can improve one's health. These bioactive compounds include polyphenols like flavonoids and catechins which are best known as antioxidants. The formation of free radicals in the body is curbed by these substances which can further prevent aging and other ailments. The EGCG or Epigallocatechin Gallate is one of the most powerful antioxidants that can be found easily in green tea.
Brain Function: There are also a number of brain boosting minerals and compounds found in green tea. These substances improve the brain function and keep away the signs of aging when it comes to this area. Caffeine is one of the key ingredients in green tea. This ingredient acts as a vital stimulant, which keeps the brain well functioning. Also, it has a positive effect on the neurons and neurotransmitters that are released by the brain. These neurotransmitters include dopamine and norepinephrine. In this way, green tea also reduces the risk of falling prey to conditions like Alzheimer's Disease and Parkinson's Disease.
Fat Burning: Green tea is an excellent fat burning supplement that is fast gaining popularity in the weight management market. The various elements of green tea help in boosting the rate of metabolism and increasing the fat burning process. This is due to the fact that it increases the expenditure of energy to a great degree. Green tea is also credited with the mobilisation of various fatty acids that can be found in the fat tissue of the body.
Cancer: Green tea also reduces the risk of cancer because it has a number of antioxidants. It helps in the prevention of various kinds of cancer including prostate cancer, breast cancer and even colorectal cancer.
Dental Health: The substances that are found in green tea help in killing bacteria before it can infect one's mouth. So, apart from cleaning the digestive system of various toxins, it also prevents plaque formation and tooth decay. It keeps dangerous bacteria like Streptococci Mutans away from the mouth and lowers the risk of caries.
2
people found this helpful
Shared yesterday • Featured Tip
MBBS Bachelor of Medicine and Bachelor of Surgery
General Physician, Faridabad
Exercise is one of the best things one can do for themselves to stay fit and healthy. Regular exercise will always be a great idea for the normal functioning of the body.
Exercises play a vital role in controlling or minimizing heart issues. They greatly help in maintaining good blood circulation. They are also helpful in maintaining blood pressure, cholesterol, weight, and increasing energy levels.
Exercises do help to prevent heart disease, but it is important to do right exercises in right amount.
How Often and How Long Should One Exercise?
If the person is not active, 20 to 30 minutes of Aerobic session for at least four times a week is good enough. However, the more the person can do, the better the result will be.
If a person is already physically active, more exercise time is recommended, to really tone the body.
The amount of exercise also depends upon stamina of the particular person.
What type of Exercise is Beneficial for Heart Disease?
For heart disease, one can always go for exercises that make fasten the heartbeat.
Exercises like Cardio, Weight Lifting and Aerobics are one of the best exercises for heart diseases. For those, who are looking for exercises for joint problems as well, swimming and walking are good options.
Some of the Best Exercises for Heart Diseases:
1. Cardio Exercises
The Cardio exercises fasten the heartbeat and also lower down the blood pressure level. Depending upon the prescription of the cardiologist, one can perform Cardio exercises like Walk, Jog, Jump rope, Bicycle, Skipping, Skate, Row, Dance, etc.
2. Aerobics
Aerobic exercise like biking, swimming, playing soccer and hiking uphill, can help in increasing heart rate, decreasing blood pressure and improving blood circulation. These may also be effective in lowering blood sugar.
According to the Centers for Disease Control and Prevention, every adult should get at least two hours and 30 minutes of moderate-intensity Aerobic exercises per week.
3. Strength training
Resistance training or Strength training is another way to lower the risk of heart diseases. Performing strength training twice a week will help in decreasing the bad cholesterol and raising good cholesterol.
Ideally, strength training is combined with Aerobics in sets with 8-12 repetitions.
Some of the strength training exercises are lifting free weights, exercise with resistance bands, pushups, sit-ups, squats, lunges, crunches, etc.
Why Yoga? A promising way to prevent Heart Disease
According to Cunningham, who has taught Yoga for 40 years, it can be used as a preventive measure for heart diseases.
Yoga can help improve respiratory function, increase heart rate, boost circulation, lower blood pressure, increase lung capacity, and muscle tone.
Yoga can also be beneficial for those who have faced Heart attack or Cardiac arrest. Most patients go through depression after Bypass surgery; Yoga also helps to get rid of depression and anxiety. It also helps in reducing emotional stress.
Some of the effective Yoga Postures are Boat Pose (Paripurna Navasana), Extended Triangle Pose (utthita trikona), Feathered Peacock Pose (pinca mayura), Handstand (adho mukha vrksasana), Hero Pose (veer-AHS-anna), Low Lunge, Supported Headstand (salamba alamba sirsa), and many more.
Yoga and other exercises help in maintaining a healthy lifestyle. However, one should always consult a trainer or doctor before doing these exercises. Also, these exercises should always be accompanied by a healthy diet, to really make these exercises effective. Eating a burger after a Yoga session is never going to be a good idea.

2
people found this helpful
Asked for female, 28 years old from Moradabad

Tell me the symptoms. So that I can help you. Stop using lotion or any cream. Apply plain coconut oil on that part.
Shared yesterday • Featured Tip
Sleep is the most essential part of our lives because it is the time when our body gets rejuvenated and recharged. However, due to numerous reasons, quite a few individuals fail to achieve proper sleep or any sleep at all. This condition in which a person is unable to sleep at night can be termed as insomnia.
Causes of insomnia
There can be varied reasons for different people that can cause insomnia.
Unhealthy lifestyle i.e. improper sleep cycle, improper food habits, untimely naps, substance abuse etc.
Medical conditions like sinus allergies, gastrointestinal problems, endocrine problems, arthritis, asthma, neurological condition like Parkinson's disease, chronic back pain etc.
Psychological conditions like depression and anxiety
Certain medications aimed to cure other health problems
In case of the treatable medical reasons, insomnia is gone once the problem is treated. However, for people who have no idea as to why they suffer from insomnia, here are certain tips that can help in fighting it.
Lifestyle changes to cure insomnia
Starting with a significant lifestyle change can be a great way to change one's sleep cycles and get a good night's sleep.
Maintain a proper and healthy diet, with more fruits and vegetables and less carbs and fat.
Try to sleep and wake up at the same time everyday (despite the fact that you may not feel sleepy). This will train the body and regulate the body clock.
Avoid afternoon naps or any short naps during the day.
Exercise daily for at least 30 minutes.
Avoid caffeine as it has contains properties that keeps a person up for long hours.
Avoid intake of alcohol and nicotine. Although alcohol is associated with fun and partying, it is actually a depressant and causes improper sleep.
Avoid any meal right before bed time.
Tips that can help
Take a good, warm shower right before sleep.
Ask your partner to give you a nice massage before bedtime.
Restrict bed activities to sleep and sex only, nothing more.
Make a really comfortable and inviting sleep environment.
Try and get rid of all your worries before going to bed.
Reduce stress using a number of stress reduction therapies like meditation, deep breathing, progressive muscle relaxation techniques, etc.
Apart from the lifestyle changes and the tips that will help you gain a better sleep, there is another therapy, which may be useful. It is called the cognitive behavioural therapy. This therapy can give essential knowledge about sleep and help achieve normal sleep routines.
10
people found this helpful
Shared yesterday • Featured Tip

MBBS Bachelor of Medicine and Bachelor of Surgery
General Physician, Chennai
Forging positive peer relationships is essential for all children. Sadly, children with ADHD (Attention Deficit Hyperactivity Disorder) find making friends and being accepted by their peers difficult. The hyperactivity, inattention, and impulsiveness associated with the disorder can impede the child's attempts of socializing with others in several ways.
Non-acceptance, isolation, loneliness- these are perhaps some of the most painful aspects of ADHD-related ailments. These experiences usually leave behind long-lasting effects on the minds of the child. The good news is, you can help your child develop social skills and competencies. Here are 4 ways you can do this-
Make your child socially aware: Studies show that children with ADHD fail to monitor their own behavior. Often they are unable to have a clear awareness and understanding of social situations or the reactions they provoke in others. ADHD-related impairments can result in weaknesses of your child's ability to read or assess a situation, self-monitor, self-evaluate, and adjust accordingly to the same.
Role-play to teach your child: Children with ADHD have tough time learning from past experiences. They tend to react without thinking about the consequences. As parents, you must provide them frequent and immediate feedback on inappropriate behavior. One way you can do this is by adopting the 'role-play' method. Role-playing can help you teach your child how to practice social skills, and respond to challenging situations.
Provide opportunities to forge friendships: Arrange for a specific 'play time' for the child. Provide opportunities for developing friendly bonds with peer groups. Children who are of school-going age should be encouraged more to interact with others. Setting a fixed time for playful activities can be helpful. You can have your child's friends (one or two at a time) over to take part in some activity, and watch him socialize with them. As the child grows older, friendships and relationships often become complicated. Therefore, it is important that the parents be involved and continue to facilitate positive peer interaction.
Improve your child's peer status: Once the child is tagged by his/her peer group in a negative way for lacking social skills, it becomes hard to drop the tag. Having a negative reputation is in fact one of the greatest obstacles the child may have to overcome socially. Parents are advised to work with the child's teacher/coach to address such negative reputational effects, and improve their peer status.
ADHD can thus be managed by improving one's social skills. Parents of a child who suffer from this hyperactive disorder can also seek help from a professional to get some input on the condition of their child.
Before applying the tips suggested here, it is highly recommended that an Energy Assessment be done for your child by an expert in ADHD. This will help establish the correct diagnosis in the first place and you can then explore unconventional or alternative healing methods such as Intent Healing that are helping parents who have children with ADHD see their child thrive with their talents and gifts by curing the limiting symptoms in the child.
2
people found this helpful
Asked for Female, 25 years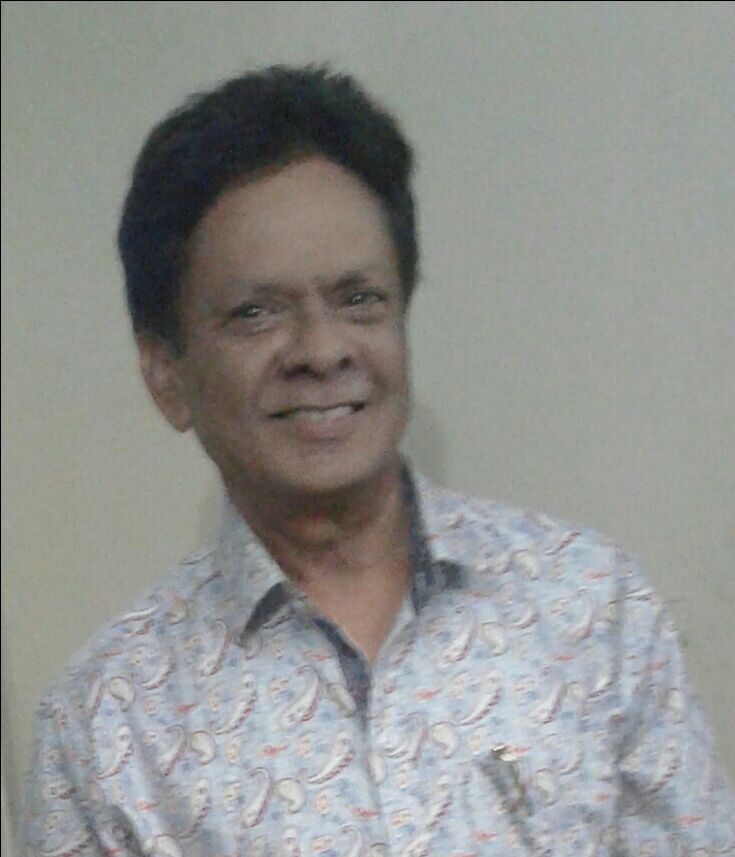 This condition is related to your treatment. It means dose of your thyroid hormone supplement (Eltroxin) is more than required. Reduce the dose of Eltroxin.
1
person found this helpful
View All Feed
Near By Clinics
View Clinic